Jackpot: Episode 5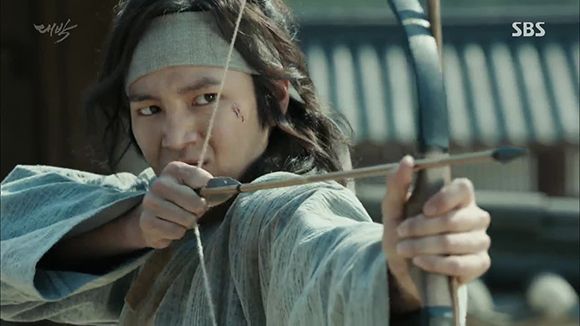 This episode can best be described as a test of endurance, in which every conceivable method is used to maim and/or kill a hero who simply cannot die. And I cannot, for the life of me, understand why it takes so long for them to relay that message.
But in order to find out that our hero is immortal, his enemies will have to break every bone in his body, use him for long-range target practice, and test how his otherwise soft, squishy flesh stands up to sharp daggers, fast arrows, and jagged, bottomless cliffs. So get ready, because this is going to hurt.
SONG OF THE DAY
Park Wan-kyu – "시간이 멈추면 (Time Stops)" [ Download ]
Audio clip: Adobe Flash Player (version 9 or above) is required to play this audio clip. Download the latest version here. You also need to have JavaScript enabled in your browser.

EPISODE 5 RECAP
When Dae-gil finally wakes, Eyepatch dejectedly tells him that it's much too late for him to save his father. Poor Dae-gil can only grip the edge of the boat and cry for the father he's lost.
Meanwhile, Dam-seo decides that she wants real answers from Injwa over why he killed Man-geum, and strangely threatens to kill herself by holding a sword to her own neck should he not answer.
Injwa gives his usual vague replies about Man-geum having lived on borrowed time for twenty years, but that's not enough for Dam-seo this time. Ignoring warnings from her Nameless buddy, Dam-seo readies to slit her own throat, only to be stopped when Injwa reaches out to grab the blade with his bare hand.
At least the threat works in getting Injwa to spill the beans on Dae-gil, as he admits to Dam-seo that he's the king's child by way of Lady Choi and can be used as their hidden card against the king and Prince Yeoning.
Even so, she can't accept the murder of the innocent Man-geum, which only infuriates Injwa. Her softheartedness is going to get both of them in trouble, he claims, when she couldn't bring herself to kill Man-geum or even to hold a sword to his neck, and not her own.
Dam-seo sinks to her knees, crying that she's lived this long on hatred alone. "Am I still lacking? What is your great cause? What is it you believe in?" she wonders miserably, only for Injwa to kneel before her and hold her cheek. "Dam-seo, you are my daughter," he says. "You are my life, and you are my everything. That is my cause, and that is what I believe in."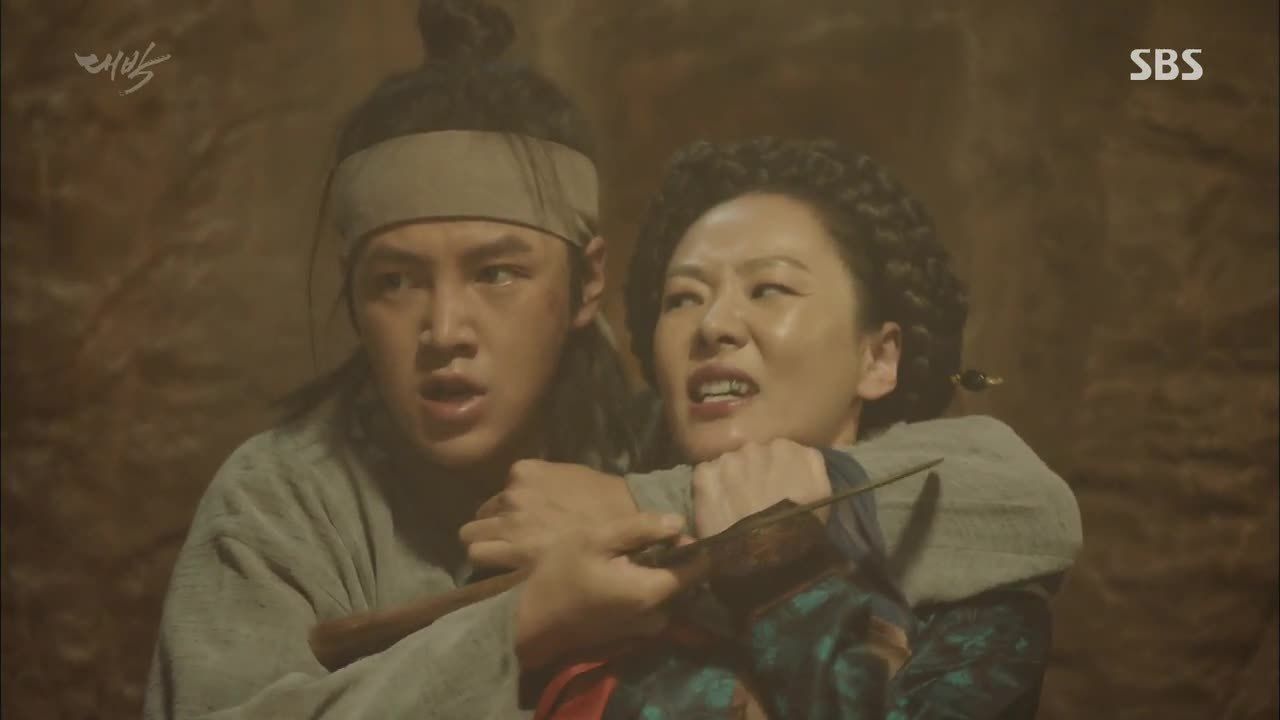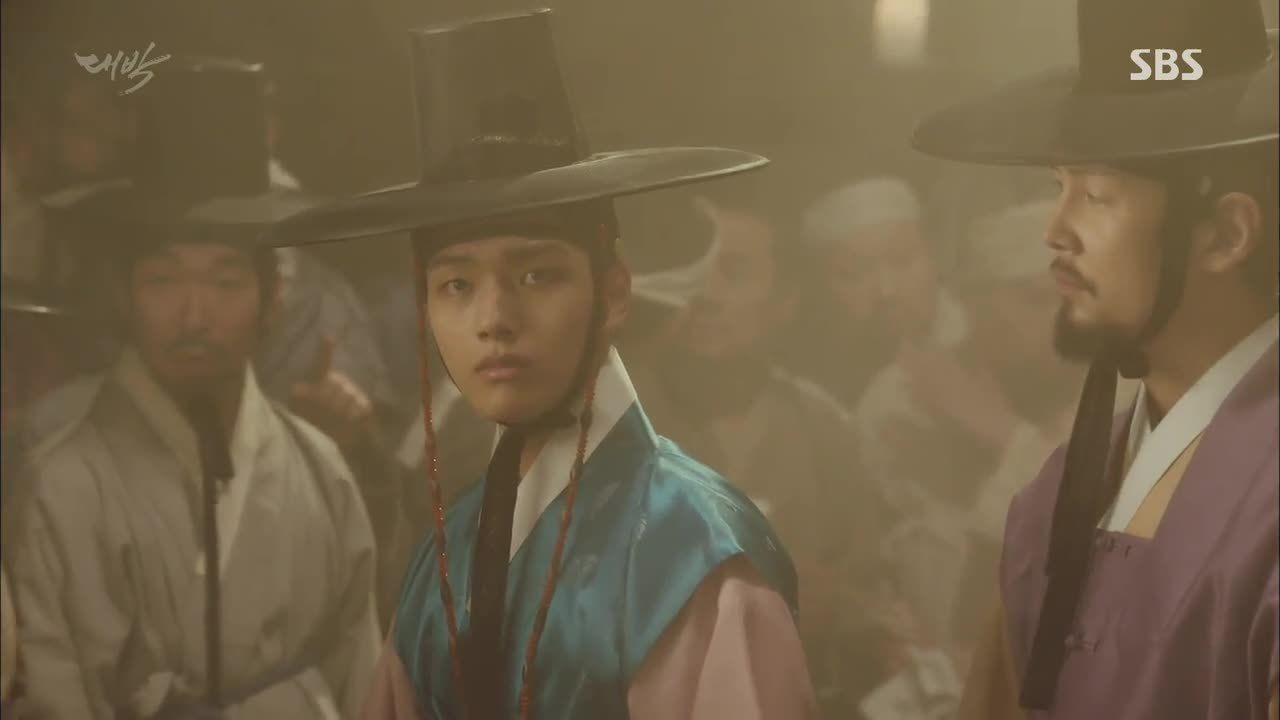 After an exhausting night spent grieving, Dae-gil swears revenge on the people who killed his father, even though he doesn't know who did it or why. But he's going to find out, whether Eyepatch helps him or not.
A disguised Prince Yeoning comes back to Hong Mae's casino, much to the proprietress' dismay—since she always ends up losing money to him, she really wishes he just wouldn't come back. But since Yeoning is doing nothing wrong, she can't exactly stop him from entering her establishment either.
While it becomes clear that Yeoning comes to the casino disguised as an errant gambler in order to find out where all the money is going, a crazed Dae-gil becomes the center of attention when he threatens Hong Mae to tell him who killed his father.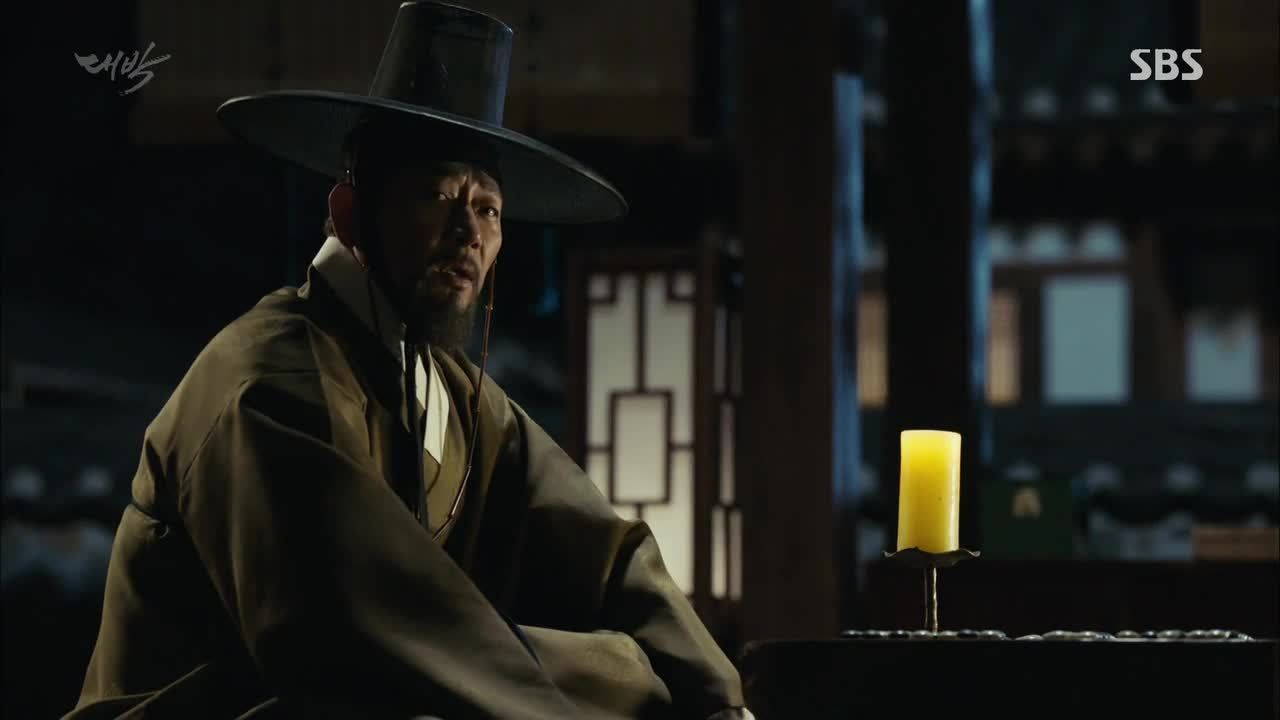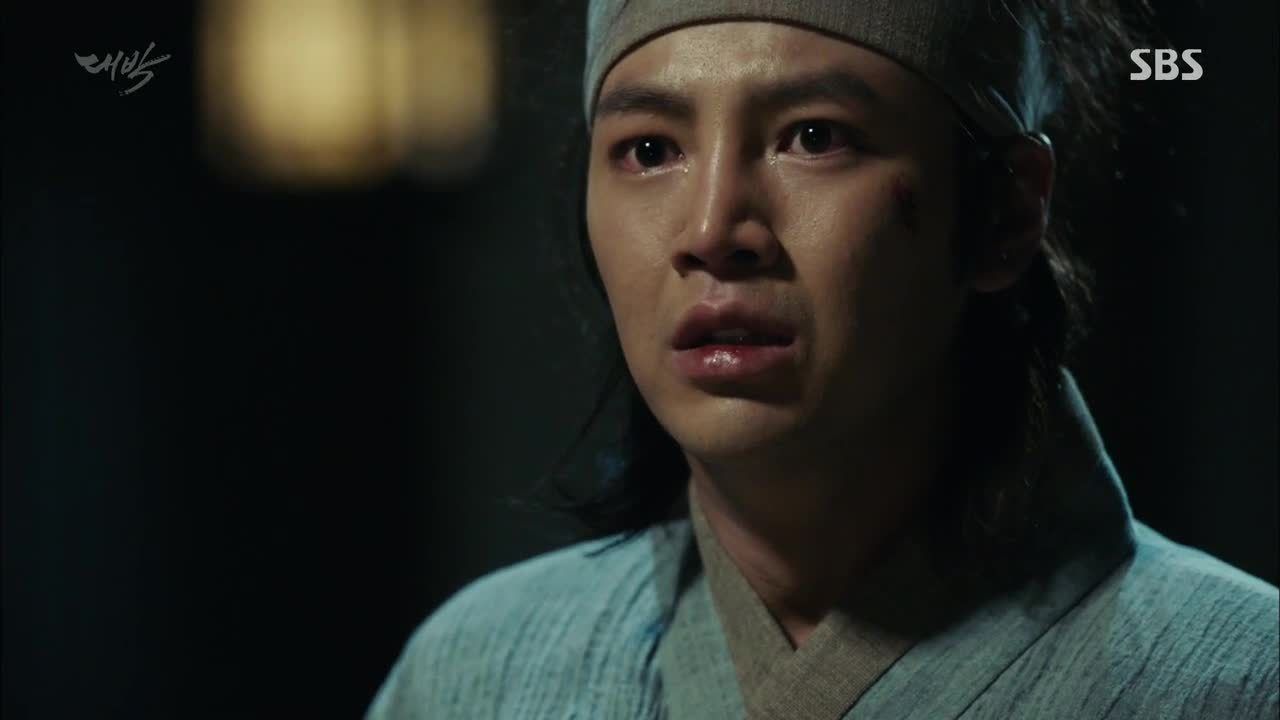 It takes some threatening and prodding, but she agrees to take him to wherever this "Scholar Baek Myun" is if only to save her own skin, and Dae-gil can't hide his surprise when she leads him straight to Injwa's house.
Recognizing Injwa from their encounter at the casino, Dae-gil demands to know why he killed his father, only for Injwa to reply that any reason he gives now won't be enough to bring Man-geum back from the dead. So why bother, is his philosophy.
The fact that he's had Man-geum interred isn't enough to change Dae-gil's mind either, so Injwa just tells him to come back to take his revenge when he has enough power to do so. He'll be waiting.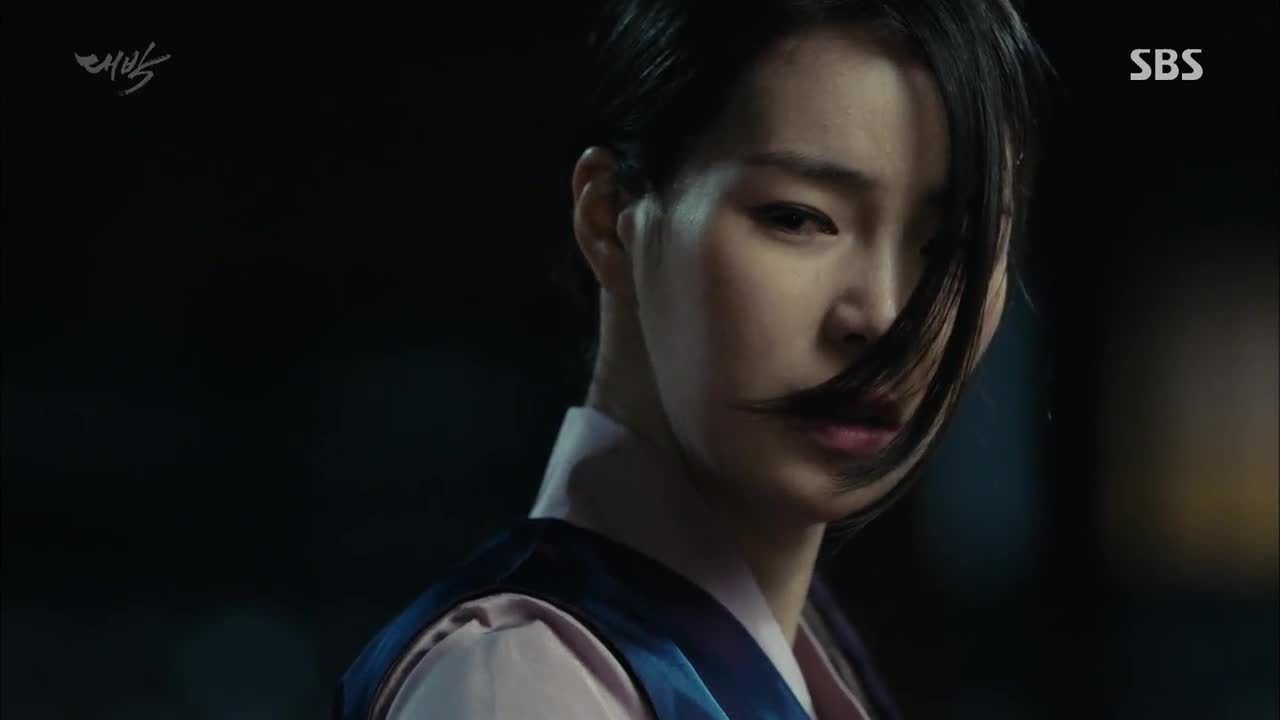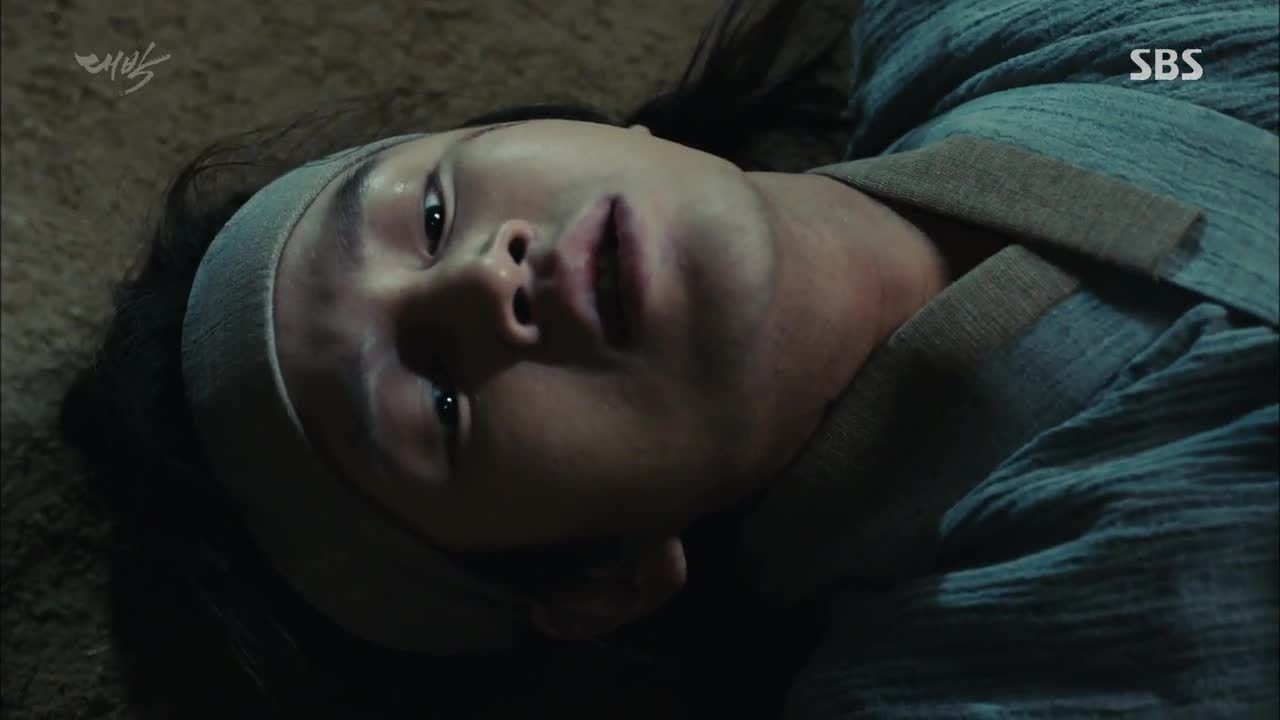 As much as Dam-seo doesn't want to, it's her job as bodyguard to give Dae-gil a sound beating for threatening Injwa. She even gives him a sword he can use to take revenge if he's able, which of course, he isn't. He's so woefully inept that Dam-seo seems to pity him for his inability to even get close enough to touch her.
In the end, it's Hong Mae who ends up knocking Dae-gil unconscious out of rage—he got the best of her, and she's ready to kill and/or seriously maim him for it. She's stopped by Prince Yeoning, who orders his man to take care of Dae-gil.
Since he's already at Injwa's house, Yeoning stops in for a terse chat with him, and makes it clear that he holds no fondness for him in the process. As for Dam-seo, who he's seen play a gambler by day and a gisaeng by night, Injwa merely says that she's a gisaeng who teaches well-to-do ladies archery, and that she's also his pupil.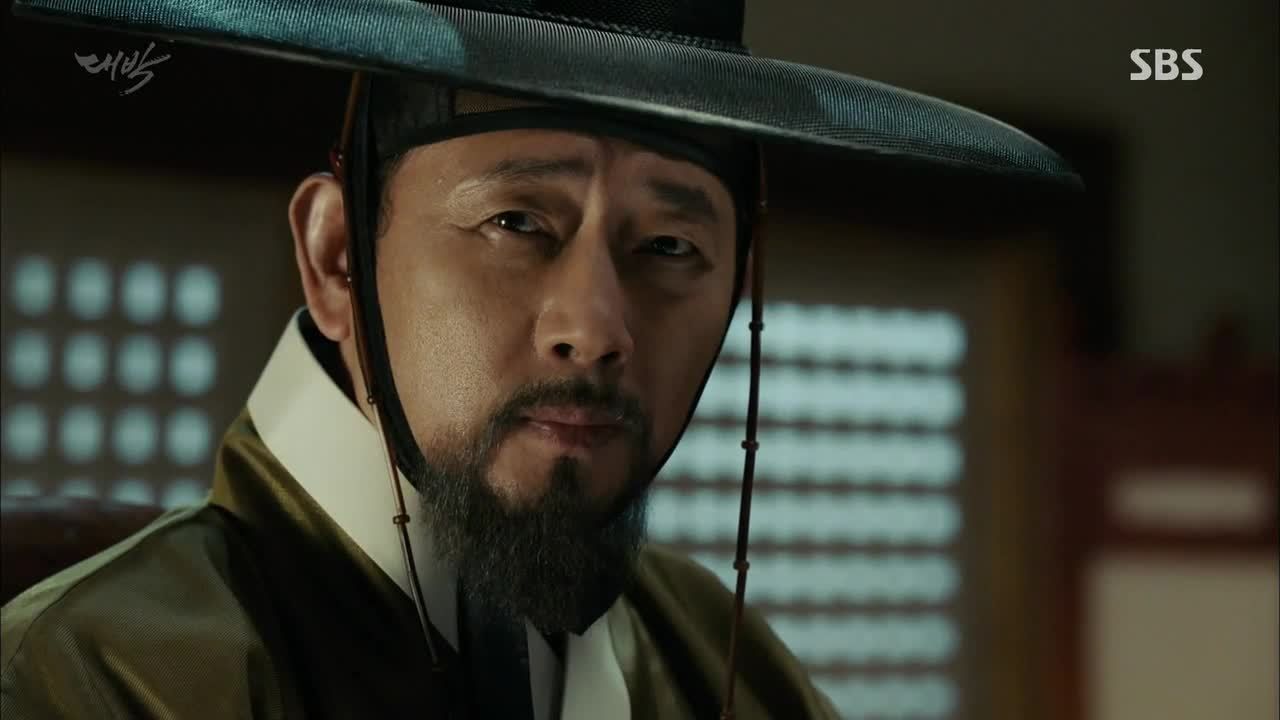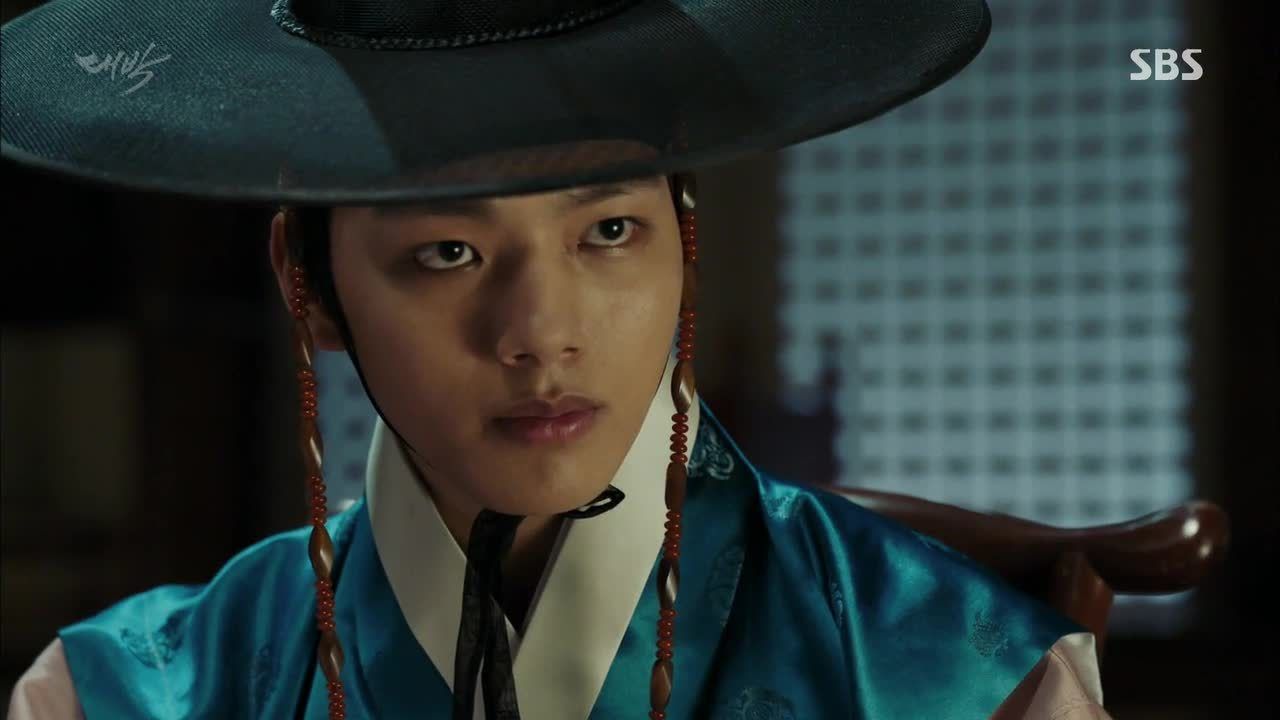 Yeoning aptly guesses that her talents are such that she could easily get into the palace, and wonders whether she's with Injwa because she too harbors a grudge against the king. Injwa acts offended that he'd even suggest such a thing, but Yeoning knows his family was exterminated during an event called the Gapsul Hwanguk in 1694. (It was basically a purge of whoever still supported the deposed Queen Inhyun, which Injwa's family must have been guilty of.)
Having failed in his attempts to provoke Injwa into revealing his true nature, he returns to the doctor tending a severely injured (but still technically fine) Dae-gil. He bids the doctor to not reveal his identity when Dae-gil regains consciousness, preferring his helping hand to remain unknown.
Prince Yeoning and Crown Prince Yoon meet with their father the king, and seemingly raise the ailing monarch's ire when Yeoning asks to be given some responsibility over the Sahoenbu, or inspector general's office, which was considered a great amount of power. (The Office of Inspector General was one of the Three Offices that governed Joseon, the other two being the Office of Censors and the Office of Special Advisors.)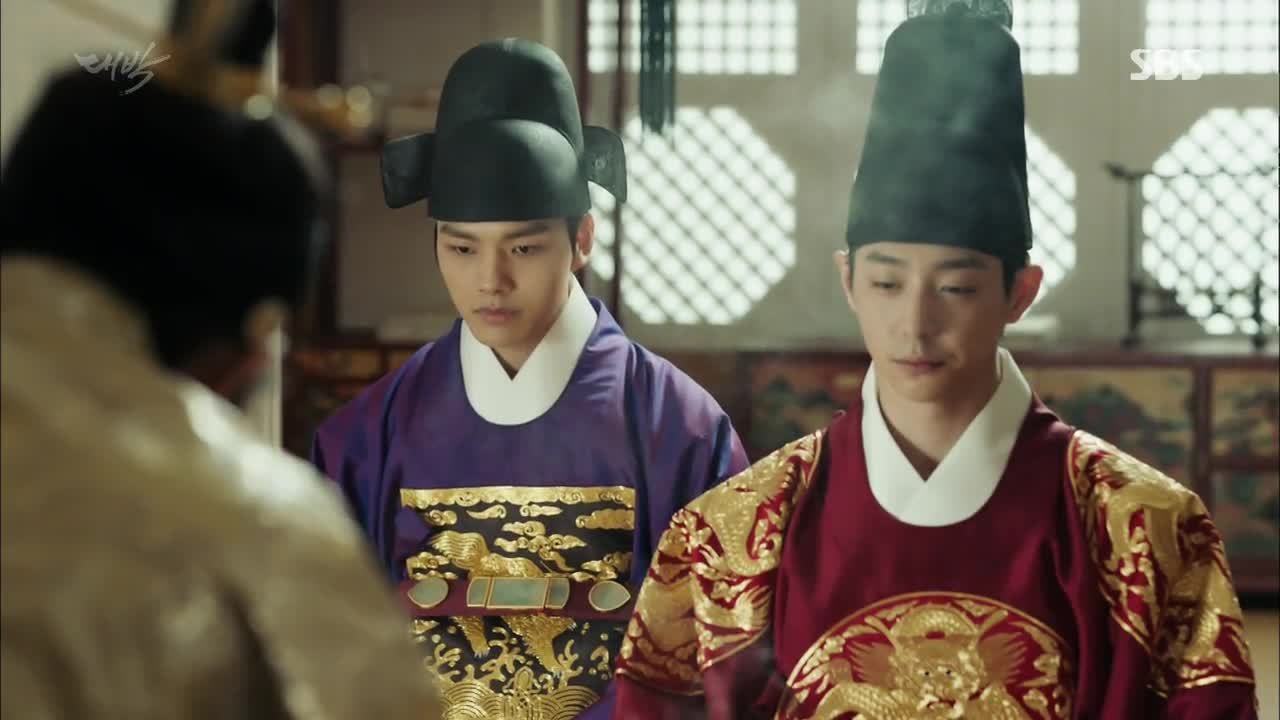 King Sukjong reminds his sons of the story he's told them many times before, of the monster with one hundred ears and one thousand eyes that controlled whether it would rain or not. The people of the fictional tale grew fearful of the monster despite the benefit it bestowed on them, and eventually angered it so much that it swallowed all of them up.
The king's question, then, is what his sons would do with such a monster—would they kill it and risk drought and famine, or let it live and risk having the beast lose its temper again?
Crown Prince Yoon replies that he'd calm the monster and send it far away to live in peace, while Yeoning replies that the monster isn't one that could be killed or appeased. And he'd know, because "That very monster is none other than… you, Father."
For whatever reason, this risky answer impresses King Sukjong, who bestows upon Yeoning a high-ranking position in the Office of Inspector General, just like he wanted.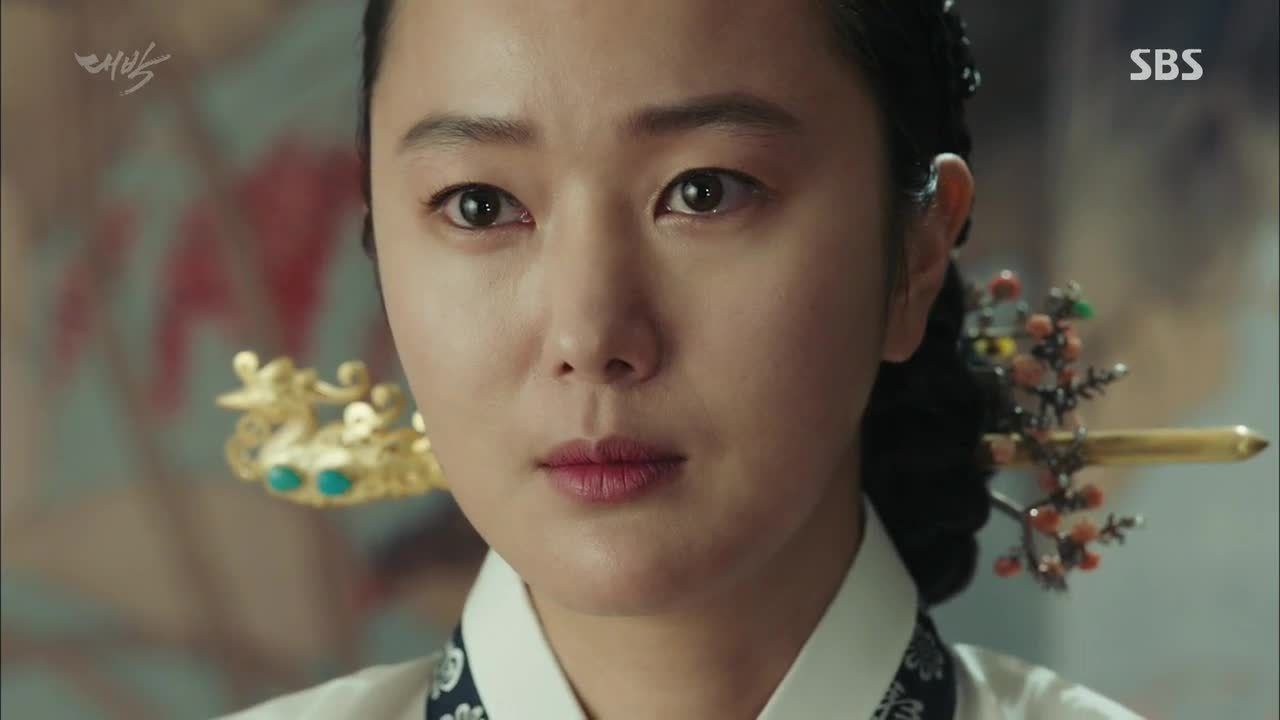 Of course, that's not what his mother wanted at all, since gaining an important position is exactly the opposite of what she advised her son to do. Yeoning knows that she wanted him to lay low and make everyone think he was just a wanton playboy, but he just couldn't take it anymore.
Besides, he argues, what did he gain from all those years spent doing nothing? Now that he's actually gained something from his own effort, he doesn't want to hear what his mother has to say anymore. "I have grown up," he tells her. "I am an adult now. As for the path I must take, I will find it on my own."
Lady Choi barely misses Dae-gil, who's up and out of the royal doctor's office before she can find out who her son brought there. He only sees her back as she walks away, more preoccupied with finding the grave where Injwa had his father buried.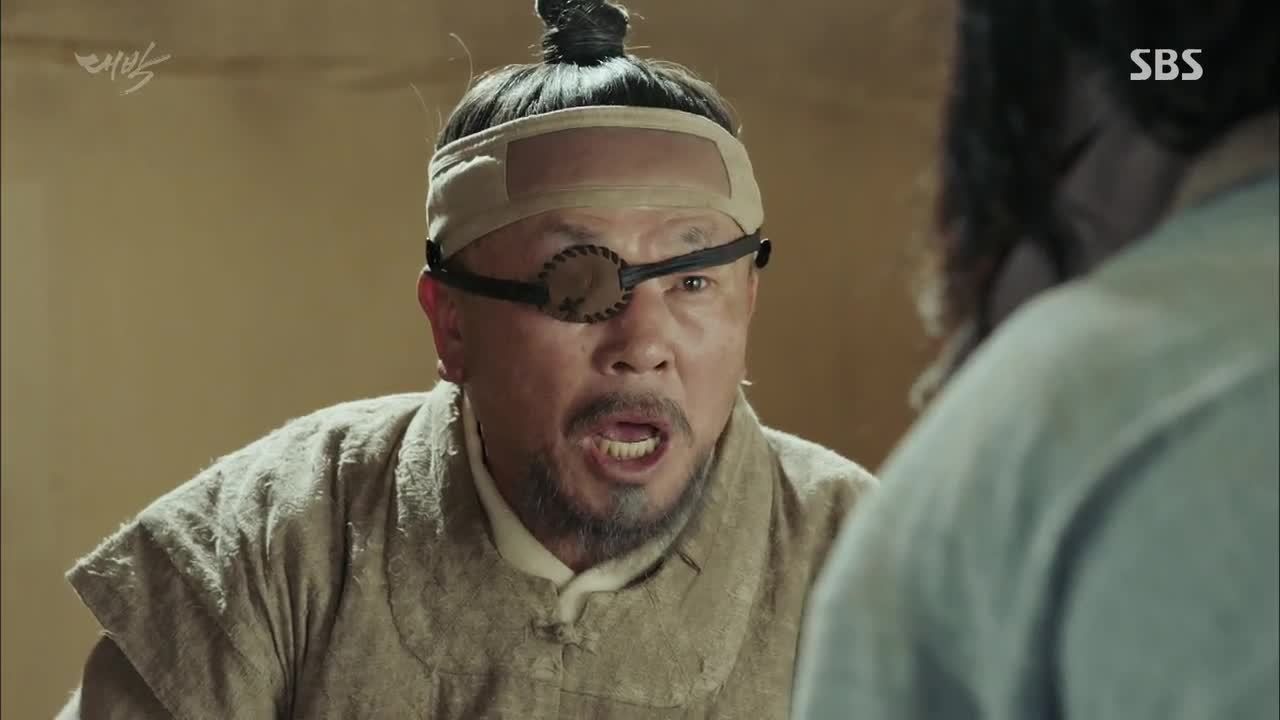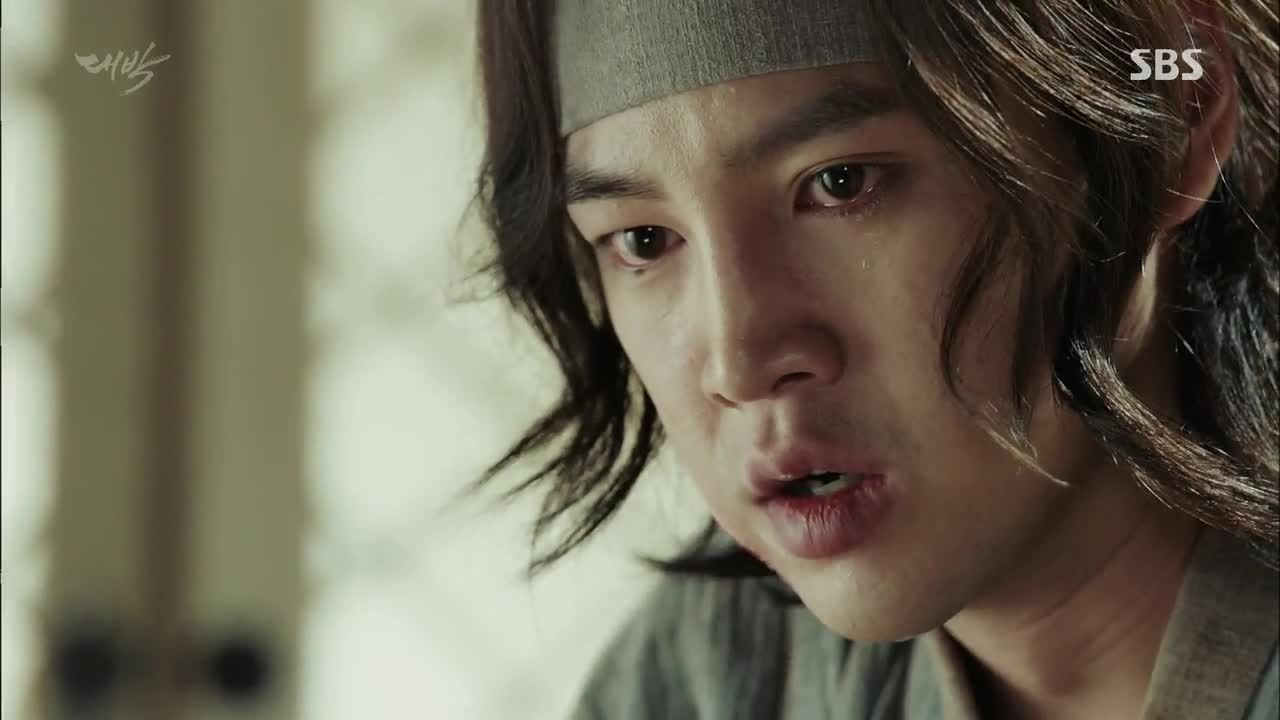 After he's had time to grieve, Dae-gil serves Eyepatch an uncharacteristically lavish meal, which the world-weary elder instantly recognizes as a Last Meal, given by someone ready to die. If that's the case, he won't eat a single bite of it.
Dae-gil doesn't deny the fact, and gives his grandfather a deep and formal bow. He thanks him for caring for him all these years, but claims he can't ignore the pain in his chest any longer. His heart hurts so much from the injustice of it all that he can't even breathe, and he knows his pain will only cease if either he or Injwa dies.
Eyepatch knows there's nothing he can do to stop him, so Dae-gil takes a bow and quiver full of arrows to storm Injwa's house single-handedly. His hand shakes as he pulls an arrow taut and aims for Injwa, and the scholar gives him an easy target by telling Dam-seo and Nameless to stand down.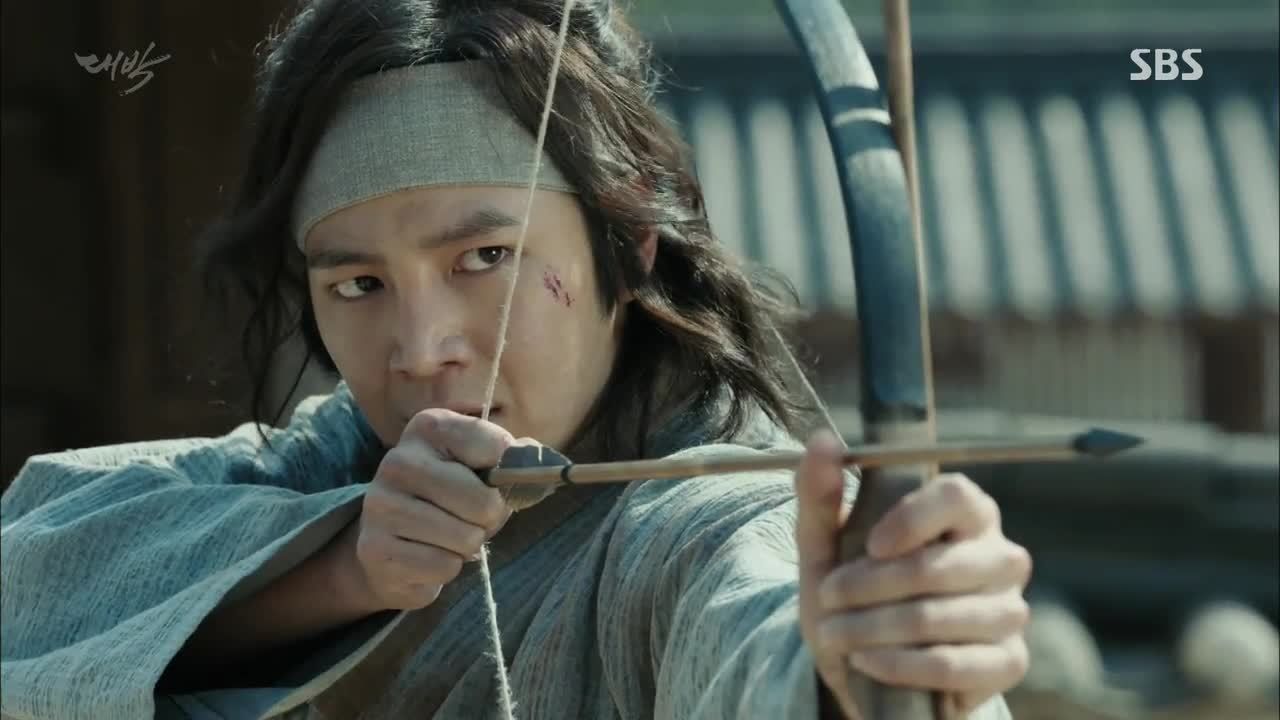 If Dae-gil can shoot him, there's nothing to stop him, so Injwa prepares for the blow. Dae-gil fires the arrow and misses, finding himself in an awkward position as the man he intends to shoot gives him advice on how to actually shoot him.
Dae-gil's anger drives him forward, and he lets the next arrow fly. It glances Injwa's cheek, enough to draw a tiny line of blood, but still misses its target. Still, Injwa is impressed by Dae-gil's gumption, and gives him one last chance to kill him.
He can't very well miss at such a short distance, so to keep things interesting, Injwa says that Dae-gil has to put his life on the line as well. "What if I do?" Dae-gil challenges, causing Injwa to toss a baduk piece up in the air and catch it with a sleight of hand, enough so that Dae-gil will have to guess as to which hand holds the stone.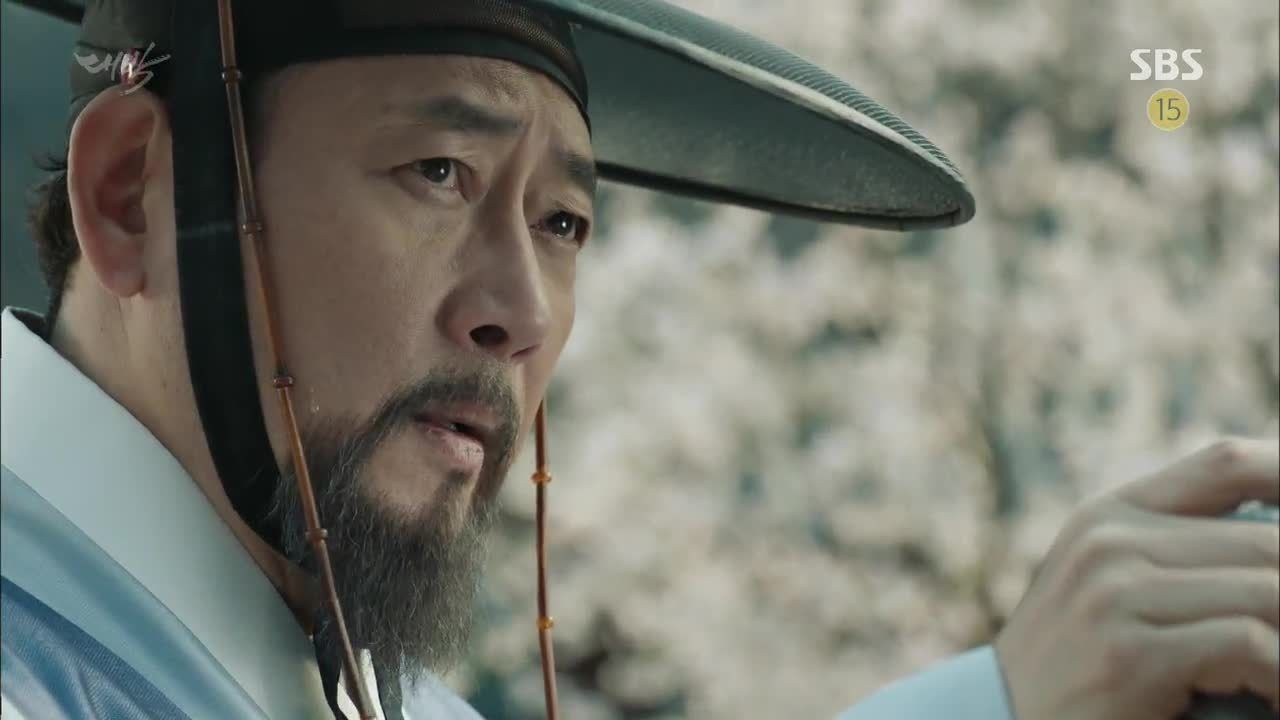 But when Dae-gil doesn't want to play his silly game, Injwa rewards him by breaking a good number of his bones. Dae-gil still doesn't give up and comes roaring back at him, only for Injwa to break whatever still hasn't been broken.
"You should have just taken the chance," Injwa says in his usual dispassionate way. Dae-gil responds by spitting in his face, which nets him another smackdown. Still, he tries to raise the bow and arrow to fire at Injwa, who tries to make him aware of how woefully inadequate he is by telling Dae-gil of all the things he had already accomplished when he was his age.
Again, Dae-gil couldn't care less, and wants only to kill him. Injwa sends him sprawling to the ground with a punch to the Adam's apple, allowing his own rage at his own dead family to come out in the process. He even stabs Dae-gil with his own arrow in an effort to keep him down.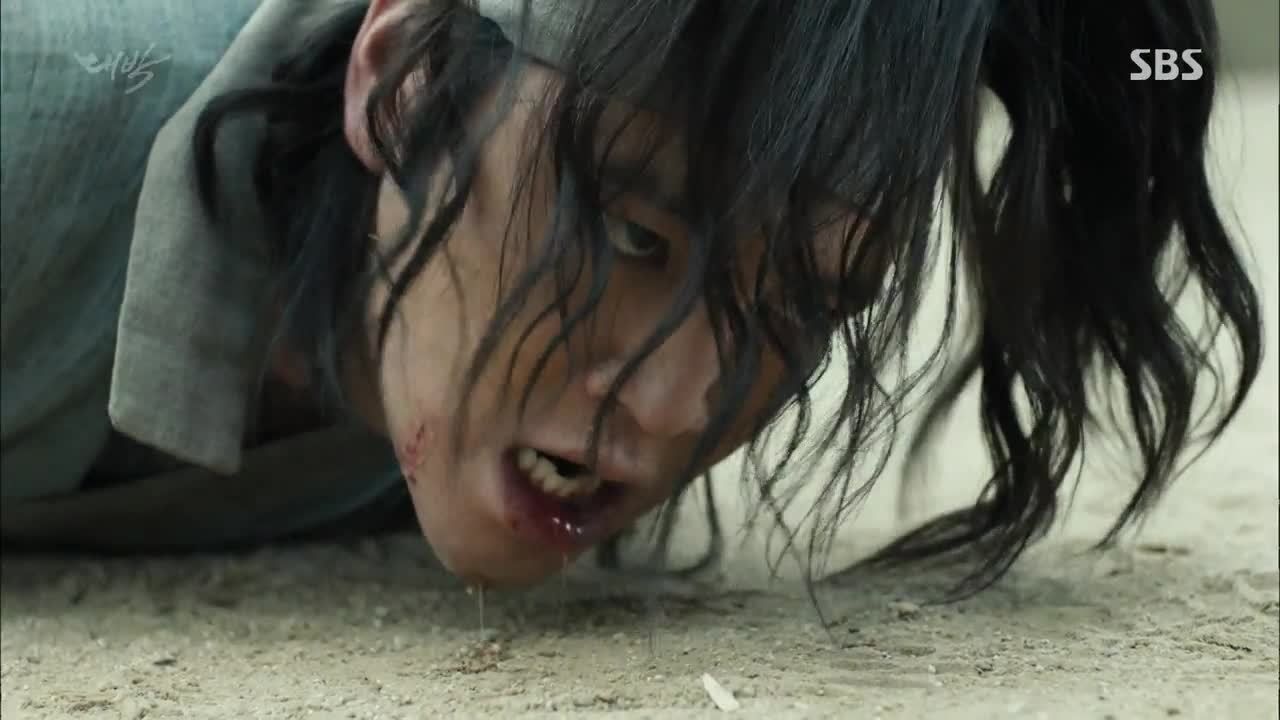 Dae-gil doesn't heed Injwa's warning to leave now or risk losing both his legs, and says from his place in the dirt, "Is there a reason you won't kill me? Whether it is you or I, one of us will die today." He rushes at Injwa, unwilling to bow down to him, and Injwa makes good on his threat by throwing him back down onto the ground and breaking one of his ankles.
But Dae-gil, whose only unbroken bone has to be his jawbone, still declares his determination to kill Injwa no matter what the cost to his body may be. If Injwa wants to stop him, he'll have to kill him. That's his only option.
Injwa decides to grant his request by tying him to a tree. He points out that this isn't the first time they've been in this position, and wonders if Dae-gil's lucky streak from back when he was an infant will save him now…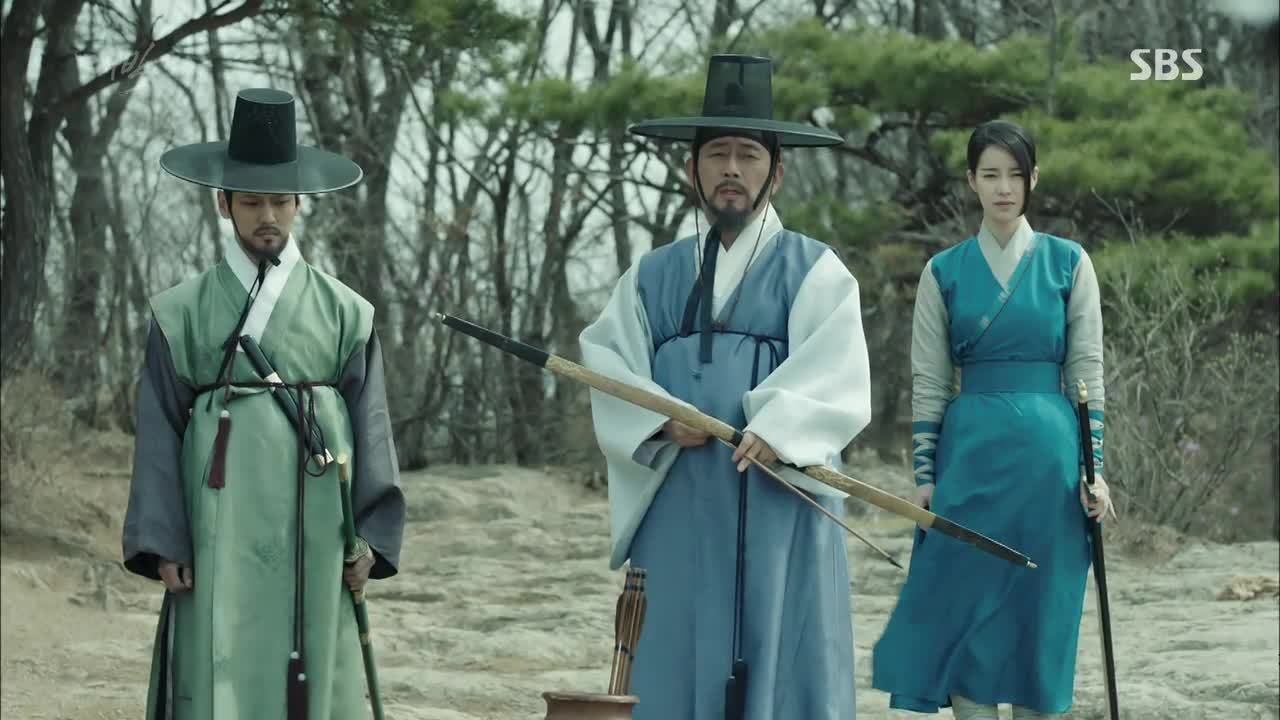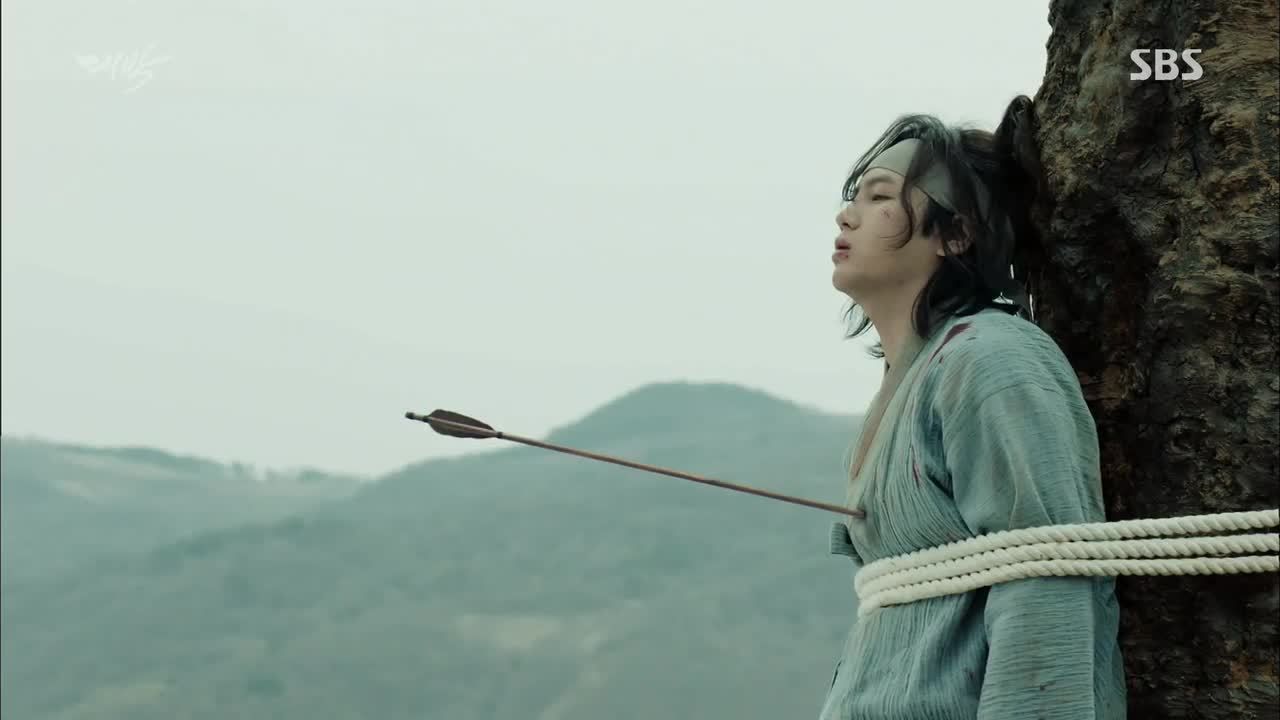 …Moments before he shoots him with an arrow. (Yes, really.) Nameless approaches Dae-gil and pulls the arrow out, only to find that he's still alive—the one nyang his father gave him acted as a pocket protector to save him from the point of the arrow.
Injwa can't help but laugh at how ridiculous this all is, and shoves the nyang that saved Dae-gil's life down his throat to choke him. Okay, seriously now, it's time to stop. Just stop already.
But Injwa doesn't, and takes things into a realm of ridiculousness hitherto unexplored when he basically says, "Your luck has saved you so far, but will it save you from this bottomless cliff?" Cut to reveal the bottomless cliff they're on. This is officially the worst magic show ever.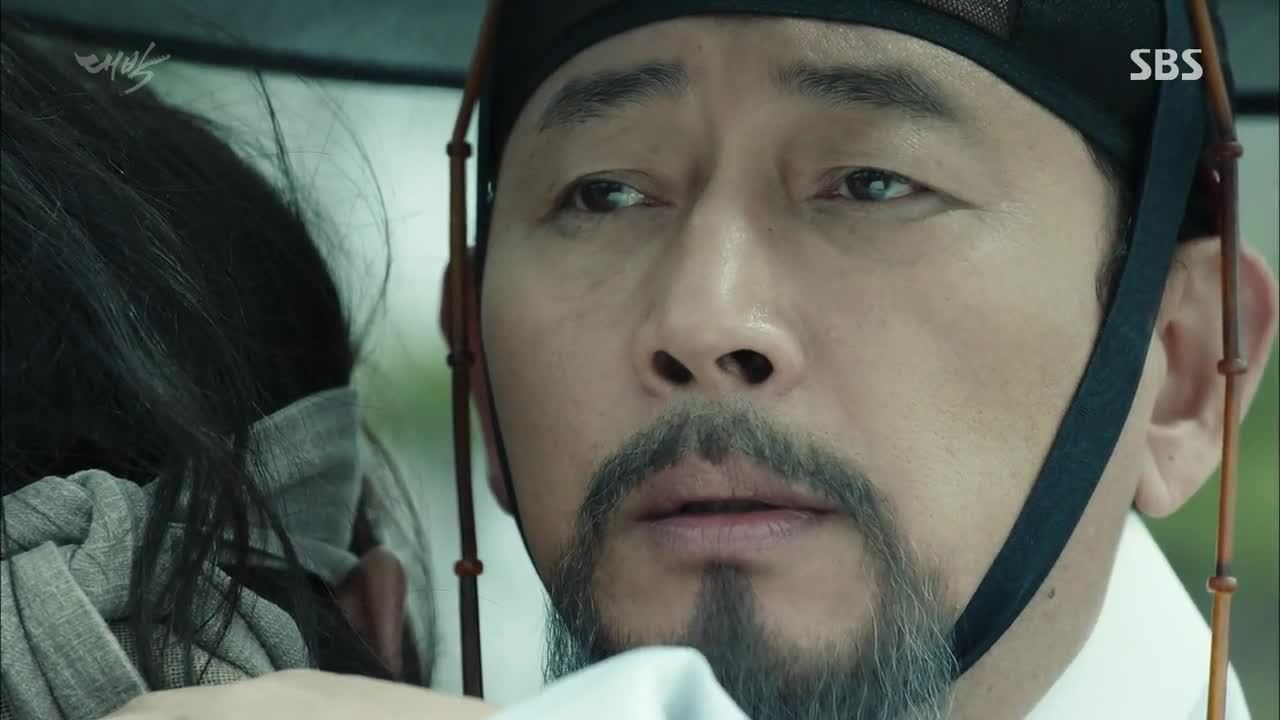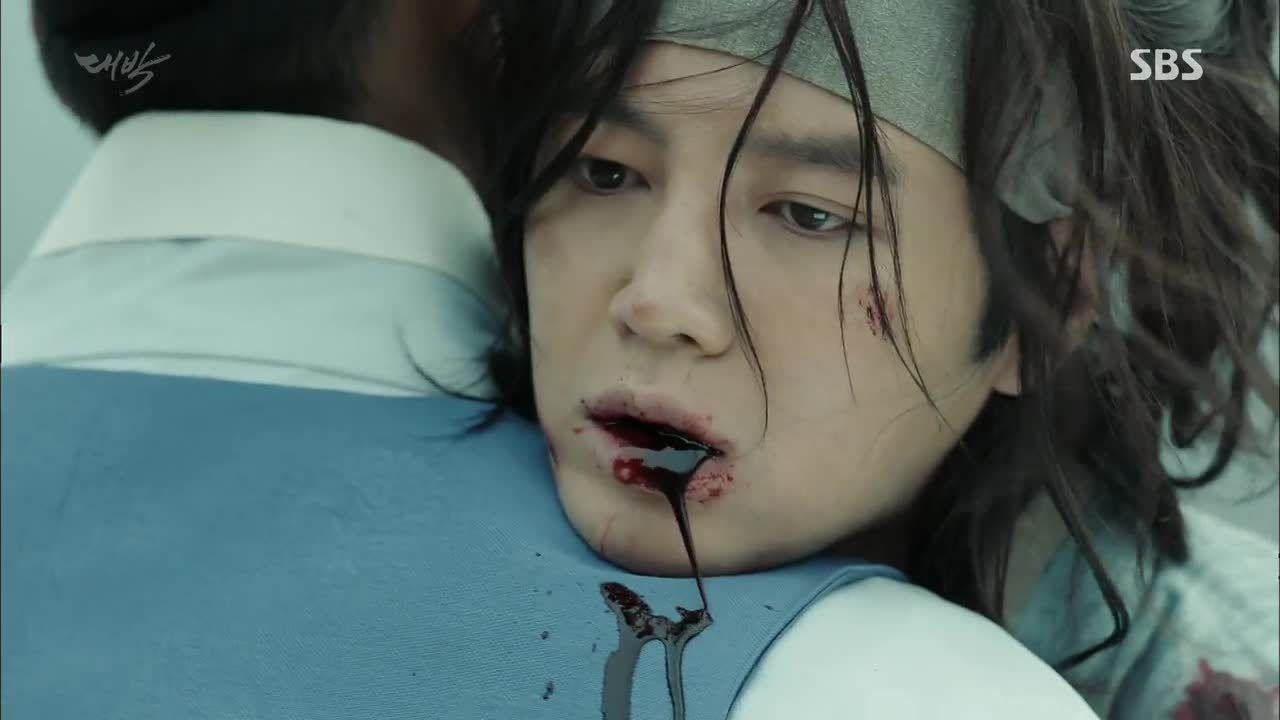 Laughing once more, Dae-gil points out that it can't be fun for Injwa to keep hurting someone who's so powerless to stop him. Instead, he offers to spice things up by making a bet. There's no question that he'll die if he falls off the cliff with his multiple broken bones and stab wounds, but if he should survive, Injwa must grant him one wish.
His wish would be for Injwa to kneel down at his father's grave and apologize, in which case, he would forgive him. Injwa accepts only on the condition that—and the following is absolutely, 100% true—he gets to stab Dae-gil BEFORE throwing him off the cliff.
Dam-seo tells Dae-gil to just beg for his life already, but Dae-gil doesn't need to: "I will come back alive." Injwa seems to agree, even as he plunges his dagger into Dae-gil's gut. He claims he'll wait for Dae-gil to return with the power he needs to defeat him.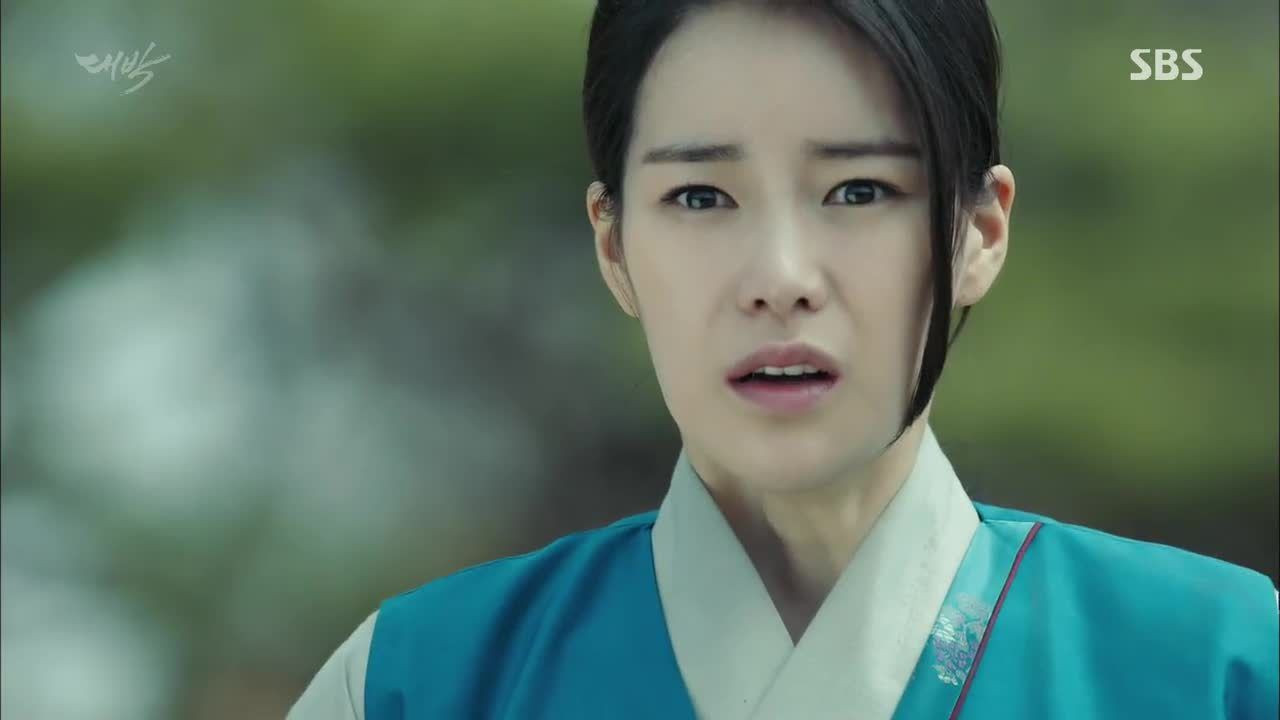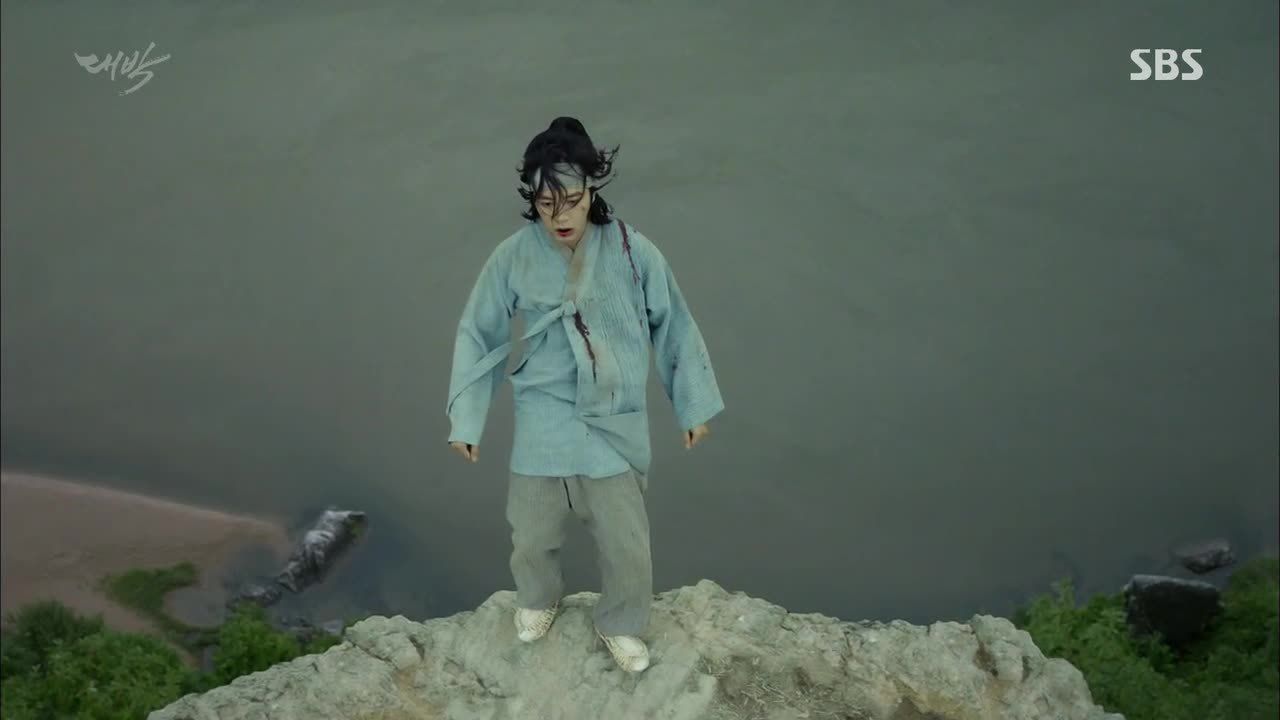 And with that, Dae-gil stumbles backward over the edge of the cliff. Dam-seo runs forward as if to save him, but it's too late. All she finds of him are his straw shoes, which she holds close to her heart as she cries. At least she leaves the shoes for Eyepatch, so he can grieve over his lost grandson.
Injwa calls Dam-seo in to tell her not to worry—Dae-gil is probably still alive. "You broke his arms and legs and stabbed him in the chest," she says humorlessly. But Injwa merely replies that Dae-gil can't die without his permission, so she has no reason to feel guilty.
Fast forward. A cloaked figure wearing comedy and tragedy masks simultaneously breaks into Hong Mae's casino. He encounters Dam-seo in the dark, who recognizes him despite his disguise as Prince Yeoning. Apparently, she expected to find him there.
As for the money and ledgers he's looking for, none are to be found, which leads him to ask where Dam-seo's smuggled all those funds. She doesn't answer and instead reports back to Injwa, who decides to retaliate against Yeoning by sending Dam-seo into the palace with the gibang madam who also doubles as a shaman.
Lady Choi specifically requested to see the madam in the hopes that she could tell her about the person born on the date she gives her. Is he still alive? She must be asking about Dae-gil.
While the madam does her thing, Dam-seo sneaks through the palace on Injwa's instructions, with the intent of stealing one of Yeoning's ledgers. "Have you found what you're looking for?" comes a voice from the entrance, startling her from her work.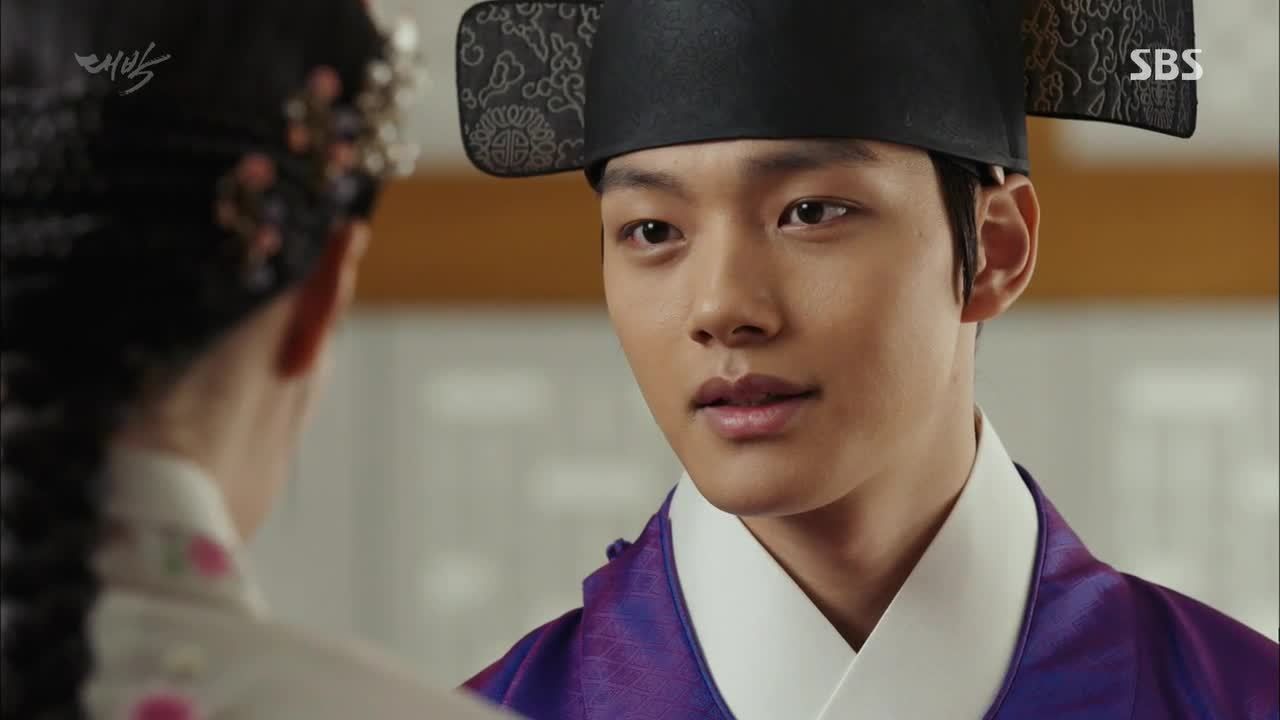 It's Prince Yeoning, who marvels at how the tables have turned—now she's the one getting caught sneaking around like a rat. Dam-seo demurs, trying to claim that she's only in the palace to visit Lady Choi, but Yeoning takes one step forward for every step she takes back. He's not buying it.
"You should stop while you still can," he warns. "Stop risking your life on a whim and just live an ordinary life." He says that while he can't ever be free, she can, though she can't abandon her convictions. Whatever those may be, he claims, they'll end up harming her in the end.
They're forced to hide when his guard comes looking for him, and if Dam-seo thinks holding his hand is too intimate, she's definitely not ready for Yeoning to all but wrap his arms around her in an attempt to hide the two of them from further scrutiny.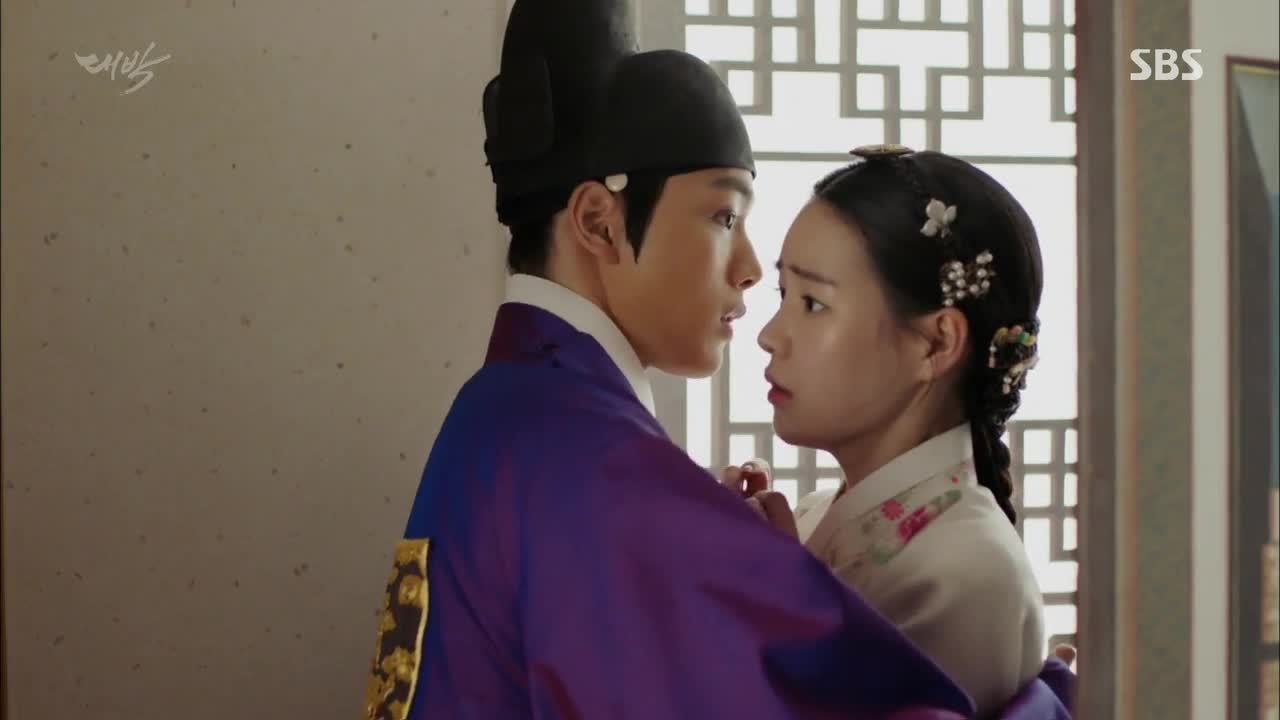 They share a Moment that way, stuck together in slow motion until the guard takes his leave. Once he's gone she's swift to push Yeoning away, slapping him for the indecency of it all. She's forced to cover his mouth when he threatens to call the guard back if she's so ungrateful, which makes them square.
Besides, he claims with a good once-over, "You aren't even my type." He distracts his own guard for her before grabbing her by the hand to lead her back to his mother's quarters. She pulls her hand away, and an unfazed Yeoning hands over the ledger she'd been hoping to steal.
"We'll need to know more about each other," he says of his magnanimous gesture. "We'll need to know what we both want, and what our goals are. And… what we both like," he says this last bit while leaning in close enough to make Dam-seo uncomfortable.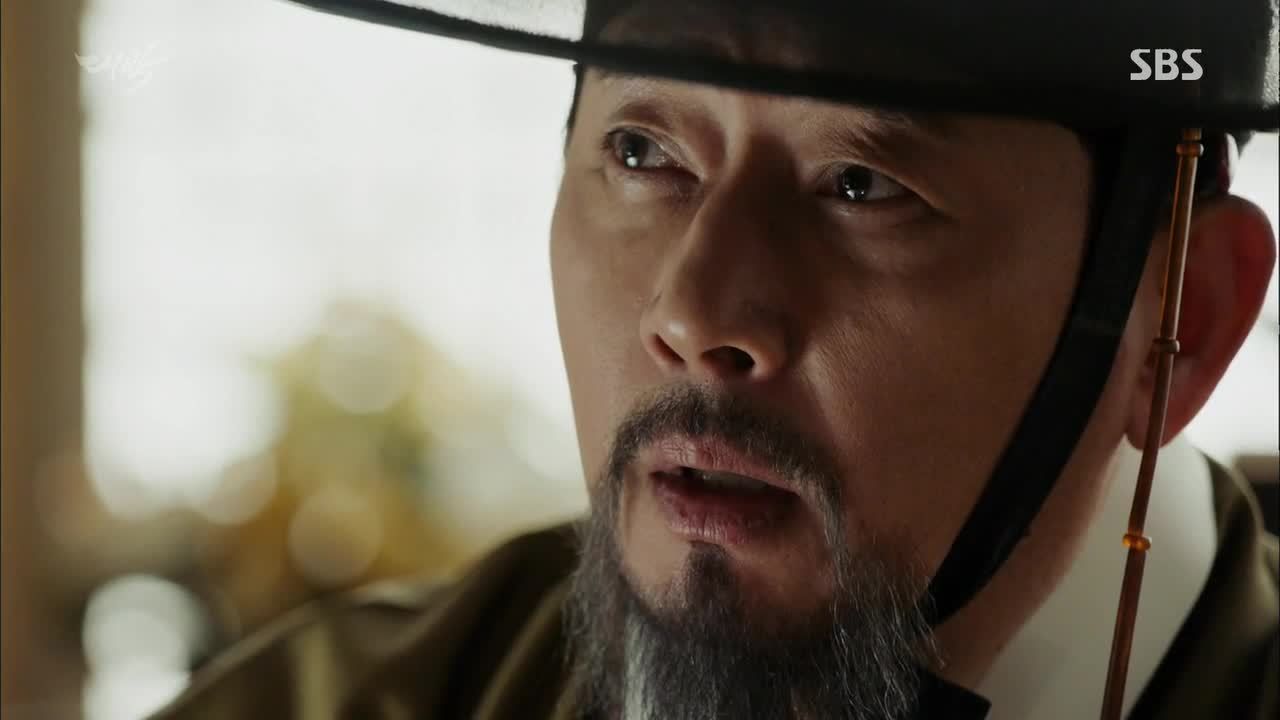 Injwa asks the madam about the reading she gave Lady Choi, finding out from her that Dae-gil is, in fact, alive and still very much fated to be king. When he asks her to read Dae-gil's future, she rolls her eyes back into her head, and sees the shadow of a mysterious man.
It's enough for her to declare that Dae-gil will be greeted with favorable climes in the form of an imperial swordsman—the best in Joseon, as a matter of fact. That swordsman finds Dae-gil buried up to his chin in mud, looks into his eyes, and asks, "Who are you?"
"Shall we make a bet?" Dae-gil asks. "On whether or not I will live or die?" He can't help but laugh, already sure of the answer.

COMMENTS
I'm not sure whether Jackpot should be very thankful it has a skilled director, or whether the director is part of the problem. Honestly, I lost most of my ability to take this show seriously by the third or fourth immediate injury, even though the warning signs were there. Dae-gil getting stabbed in the chest as an infant? Warning. Man-geum throwing Baby Dae-gil off a cliff? Red flag.
Dae-gil getting subsequently beaten, stabbed, and tortured multiple times in the relatively short span of a few episodes? Relatively normal for sageuk, actually. What isn't is an overextended twenty minutes of a snuff film without the snuff, because there is just no world in which all Dae-gil's tortures and trials could be considered remotely necessary. Even a Greek tragedy would tell this show to go easier on the maiming, which succeeded at different points in making me uncomfortable, sympathetic, really uncomfortable, somewhat hysterical, and finally, just plain confused.
It's not that the torture was so real it was difficult to watch, or that there are any circumstances in which torture should make for easier viewing. We can save the talk on necessary grotesquery for a show that actually warrants that kind of in-depth discussion, but Jackpot is not that show. Nor could the sequences in which Dae-gil gets most of his bones broken before he gets used as target practice be described only as torture—I'm mostly just saying that because of how the experience felt on this side of the screen. It's safer to say that whatever it was, it was a lot of it.
So while it's true that Dae-gil could've stopped what was happening to him had he just stopped attacking Injwa, at the point where he's dragging his broken body across the ground using only his chin, then they've pretty much established that he's not going to give up so easily. But that's a point that had already been made by the second broken bone, which is where the confusion came in. It was made when Dae-gil was stabbed as a baby, but if we weren't so sure, it was at the very least reinforced when Hong Mae last stabbed him.
At that point, how necessary was it to see Dae-gil getting his wrists broken? Or to see him stabbed by an arrow? Or to see him have his ankle broken before being tied to a tree so he could be shot at by another arrow? Even if we were to accept that one nyang could save him from a possibly fatal stab wound, why would they make that pocket protector moot by inflicting a much more terrible stab wound afterward? And for what?
Had Injwa not stuffed that coin down Dae-gil's throat to choke him or made the suggestion that he give Dae-gil an extra stab wound for the road, I maybe could've bought that he was just testing the limits of Dae-gil's immortality. But if he knew that Dae-gil couldn't be killed by the time he shot that second arrow (and that's if we're saying he didn't know by then, which he darn well did) then he didn't need to keep hurting him to prove that point, unless he had a really, really good in-character reason to do so.
But he didn't, and there wasn't. And if Dae-gil's injuries were turned into a drinking game, too many people would end up dead, which effectively takes away any possibility we'd have to squeeze some merriment out of today's episode. Which leaves Jackpot with just one option: Be better. Just be better.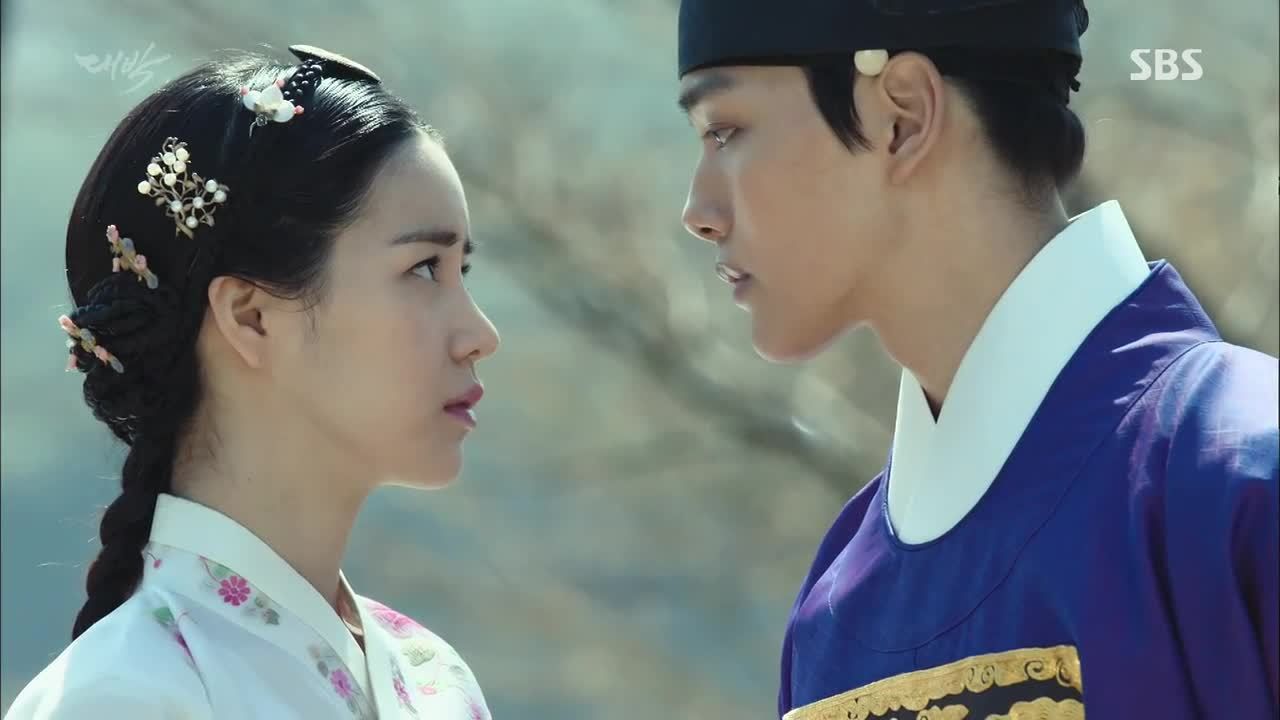 RELATED POSTS
Tags: Choi Min-soo, Episode 5, featured, Im Ji-yeon, Jackpot, Jang Geun-seok, Yeo Jin-gu, Yoon Jin-seo