Jackpot: Episode 8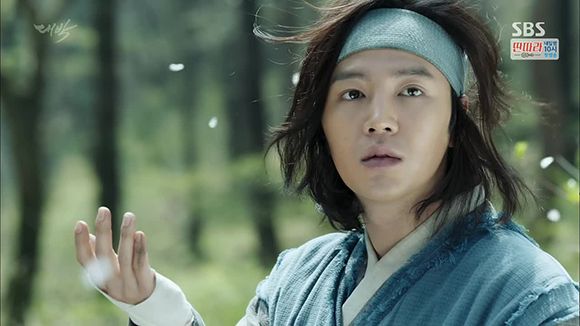 Jackpot still seems to be working to carve out its own identity and find its footing, seemingly stuck between whether it wants to be a drama about martial arts and revenge, gambling and revenge, birth secrets and revenge, or politics (and revenge). Right now it's a mixture of all these things, but it draws its strength from our two heroes, who are similarly trying to find themselves. More and more, Prince Yeoning is emerging as a character to be reckoned with, even if he parallels his brother by still being a student of the world. And if Dae-gil keeps learning at his current rate, he'll soon be the best swordsman and gambler in Joseon, so there's always that.
SONG OF THE DAY
B.A.P. – "Unbreakable" [ Download ]
Audio clip: Adobe Flash Player (version 9 or above) is required to play this audio clip. Download the latest version here. You also need to have JavaScript enabled in your browser.

EPISODE 8 RECAP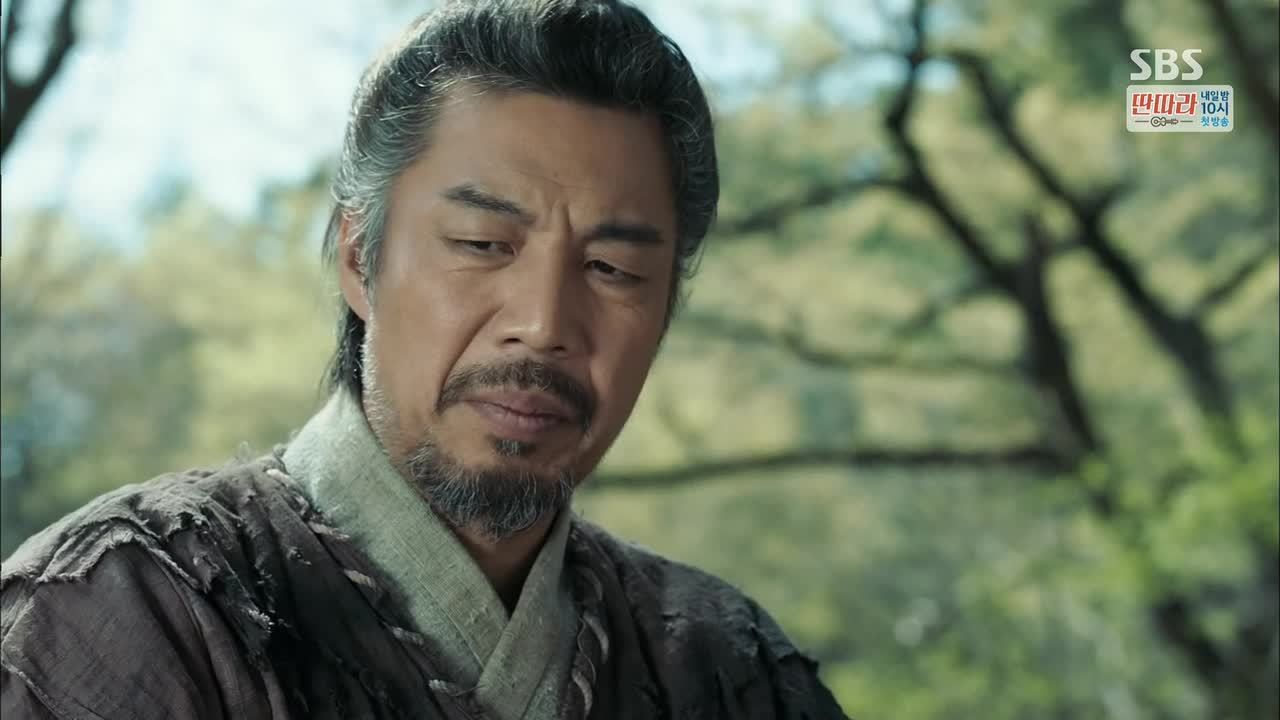 Dae-gil does the menial labor, like chopping trees into firewood and cooking rice, in order to earn his snoring master's favor. During his free time, he practices swordsmanship and archery until his hands bleed.
Chae-gun takes pity on him after seeing his hand, and wraps it anew for his pupil. Then, it's on to the real training, which happens amidst a pretty rain of flower petals. He slices one of the falling petals in half with his eyes closed, and shoots an arrow through the eye of one nyang, telling Dae-gil that his training will only be complete if he can do these things.
He keeps adding onto the list of things Dae-gil must accomplish, which include: besting Chae-gun with a sword, and doing one thousand pushups with Chae-gun sitting on his back. Dae-gil complains, but grits his teeth and tries his best, though he becomes concerned when he asks Chae-gun if there's anyone in Joseon actually stronger than him.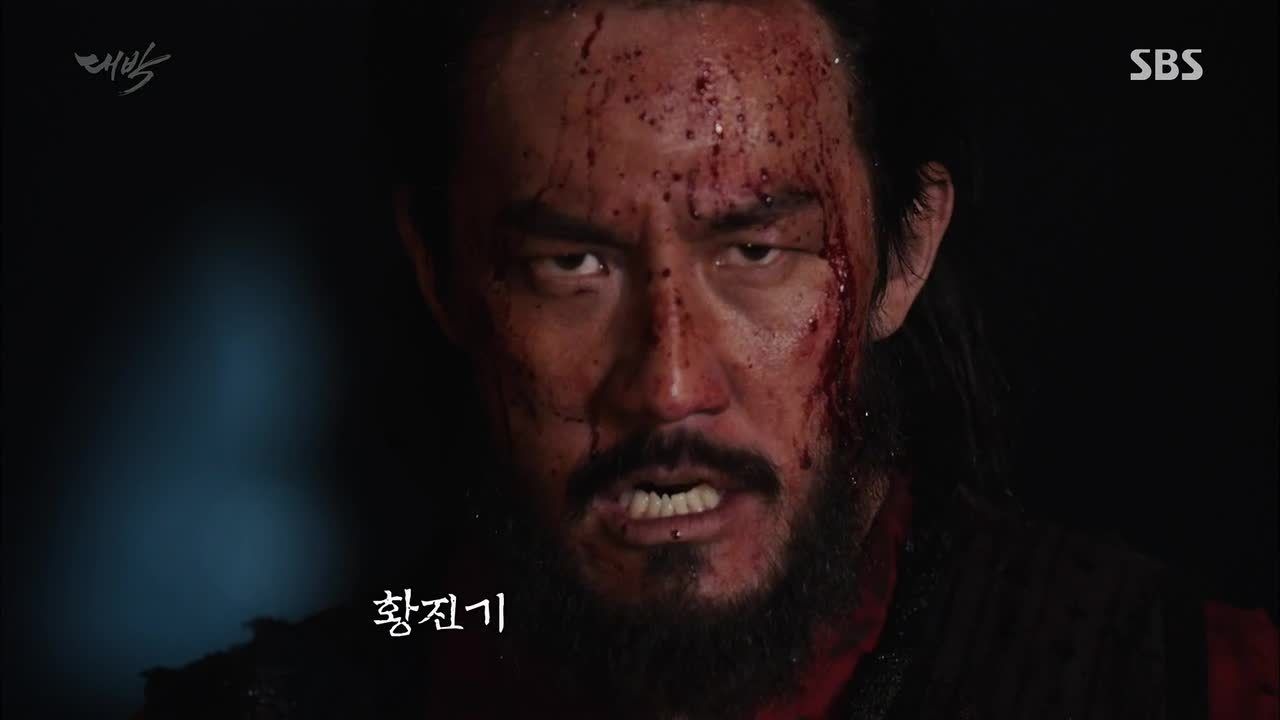 At first, Chae-gun says there isn't, which doesn't leave Dae-gil with much hope. But then he adds that there is one man who isn't quite his level, but is the closest to it: HWANG JIN-KI (Han Jung-soo), the martial arts master Injwa's been trying to seek out.
Dam-seo gives alms to two homeless children, feeling guilty when one of the girls looks from her bare, bloodied feet to Dam-seo's expensively clad ones. She waits outside the home of Minister JO IL-SOO, while her master bribes him inside with bars of gold.
The bribe is so that Dam-seo and Nameless can break the swordsman Hwang Jin-ki out of prison. And while he's initially hostile about who they represent, he calms when he recognizes Injwa's name.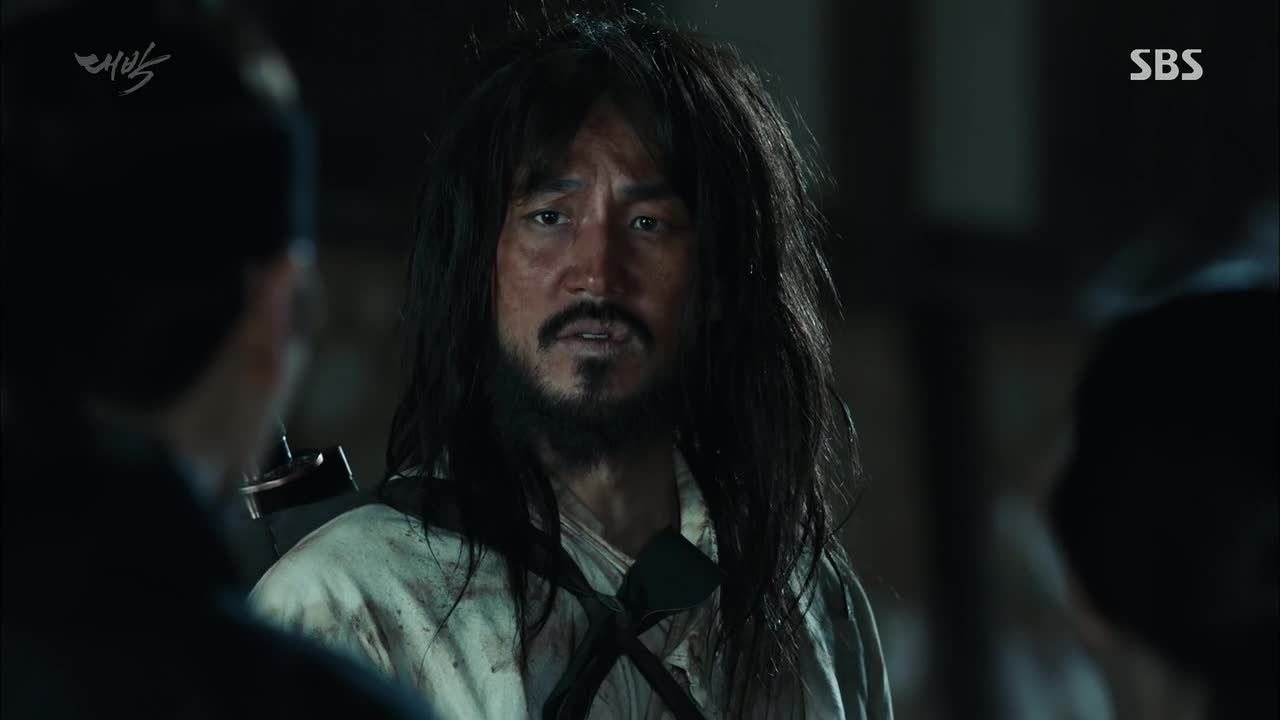 Jin-ki is a beast of a man with both an easygoing demeanor and a harsh temper, put on full display as he fights his way past the guards outside so he can reclaim his precious sword.
Once free, the bedraggled swordsman bows low before Injwa, apparently owing him a debt of gratitude for taking care of his mother's funeral rites while he was imprisoned. In return, he promises to do anything for Injwa, who's fully prepared to take him up on that offer.
But first, he orders Nameless to fight Jin-ki, but it ends in moments when Jin-ki cuts Nameless' sword in half. Only then does Injwa deem him worthy and invites him for a drink, and the very idea of alcohol has Jin-ki grinning from ear to ear.
He drinks a whole jug of the stuff on his own before giving his opinion on the king, and it isn't a good one. Injwa wonders if his rage brought him to break down Gwanghwanmun, the palace's main gate, though Jin-ki corrects that he couldn't actually break the thing down—it was much too strong for that.
We're taken back to the scene in flashback, when Jin-ki had faced off against Chae-gun, a royal guard at the time. He blames his loss on too much alcohol, but Injwa offers him redemption, and the chance to slit Chae-gun's throat.
Meanwhile, Chae-gun tries to help Dae-gil improve his accuracy in archery, a skill he's been pretty terrible at up until now. Remembering how Injwa caught one of the arrows he'd shot at him, Dae-gil asks his master if such a feat is even possible.
In response, Chae-gun stands right in front of him and orders him to shoot. Dae-gil's whole body shakes as he draws the arrow, and his eyes clench shut as he shoots it…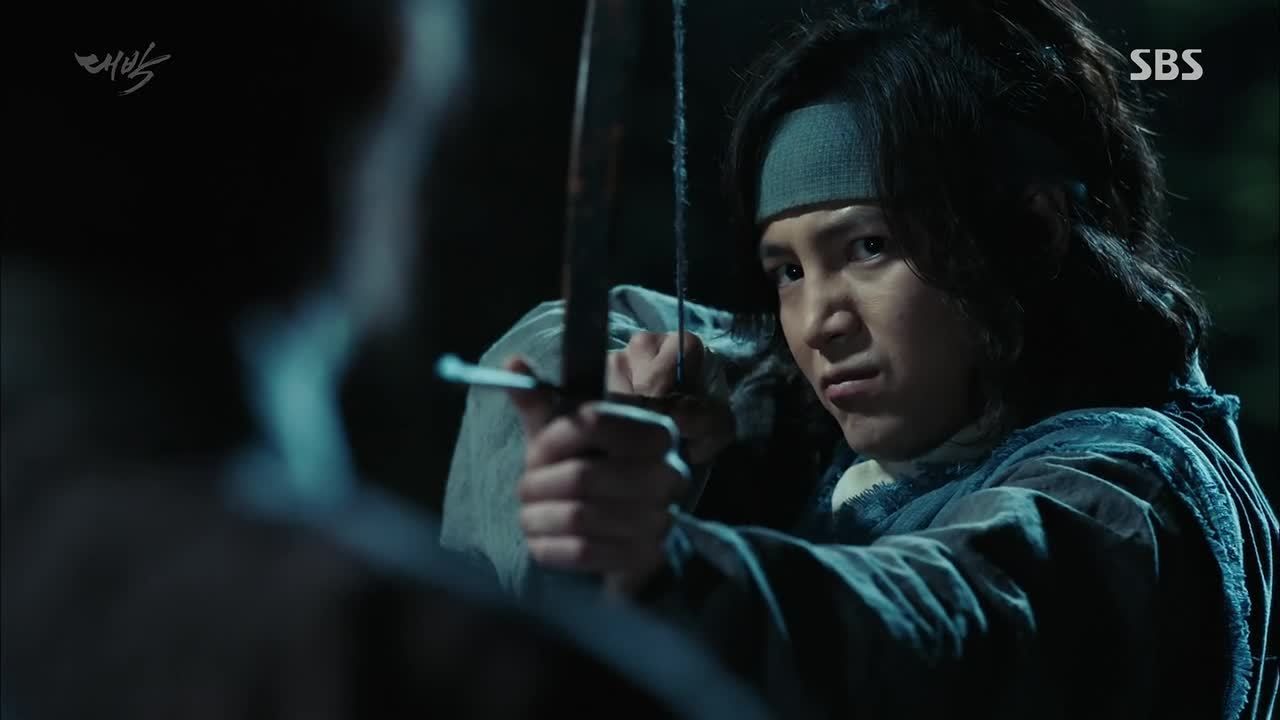 …But Chae-gun catches it in midair. He says that there's only one thing faster than human instinct, and that's the look in someone's eyes. (What?) Later that night, he asks Dae-gil what he came to him for, and doesn't like Dae-gil's initial answer that he wanted to slit Injwa's throat.
If that's the case, Chae-gun claims, then he can leave now, since he doesn't need skill to be able to slit Injwa's throat in the middle of the night. "What do you suppose was the reason I decided to accept you as my pupil?" Chae-gun asks, before parroting a line he'd said to Dae-gil the night he freed the slaves: that vermin like Ahgwi and Injwa won't disappear just because Dae-gil stands alone against them.
But in the same flashback, Dae-gil remembers how he wasn't alone, which Chae-gun claims is the most invaluable lesson he could've learned. (Wait, what's the lesson?) He wants Dae-gil to set his sights higher and greater than just an average throat-slitting, which reminds Dae-gil of how Injwa said he'd wait for him to return as a great tiger.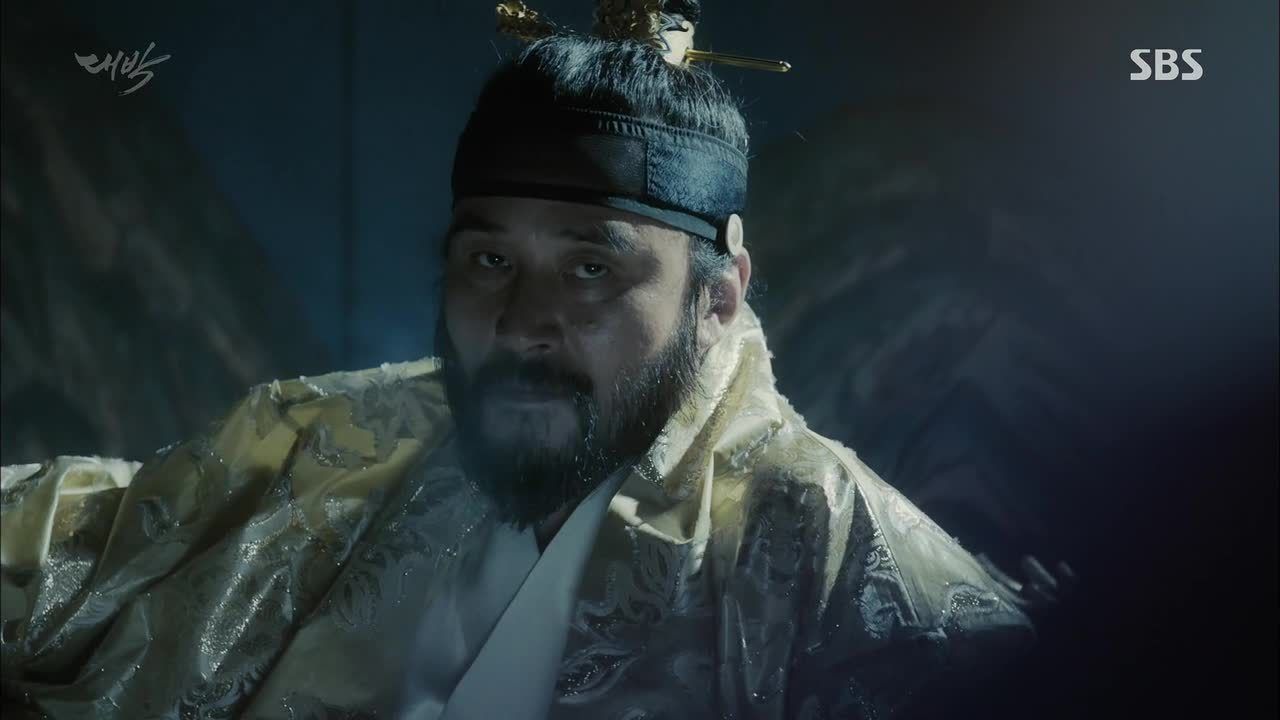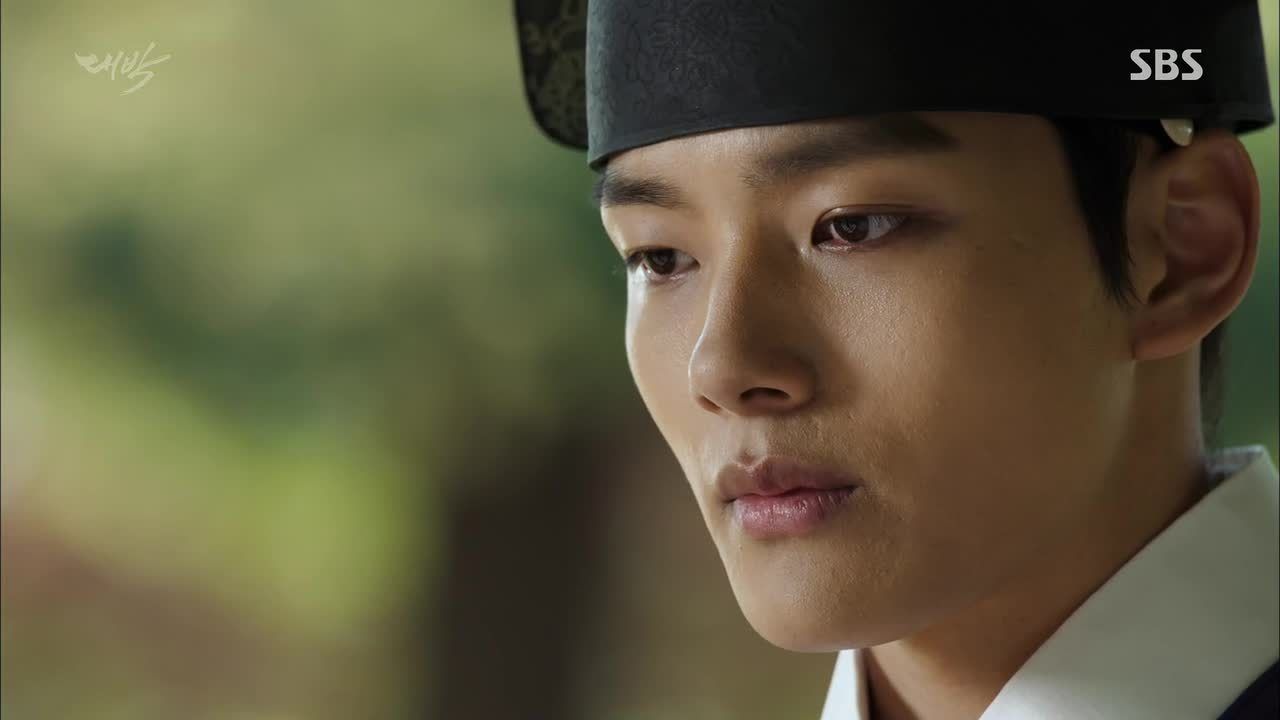 We finally hear how Yeoning's conversation with his father went after he'd gone to him in tears, with King Sukjong promising his son that he'd give him the royal heirloom sword for him to wield against their enemies.
Back in the present, he's told of Hwang Jin-ki's prison break and given a letter left behind at the scene. It's actually from Injwa, baiting the prince to come meet with him.
After nearly getting run over by men on horseback, and run over by various other people, a disguised Prince Yeoning goes to the meeting place Injwa's set. While tailing him, Dam-seo stops at the sound of wailing in the market, and sees the young girl she'd given alms to dead on the ground.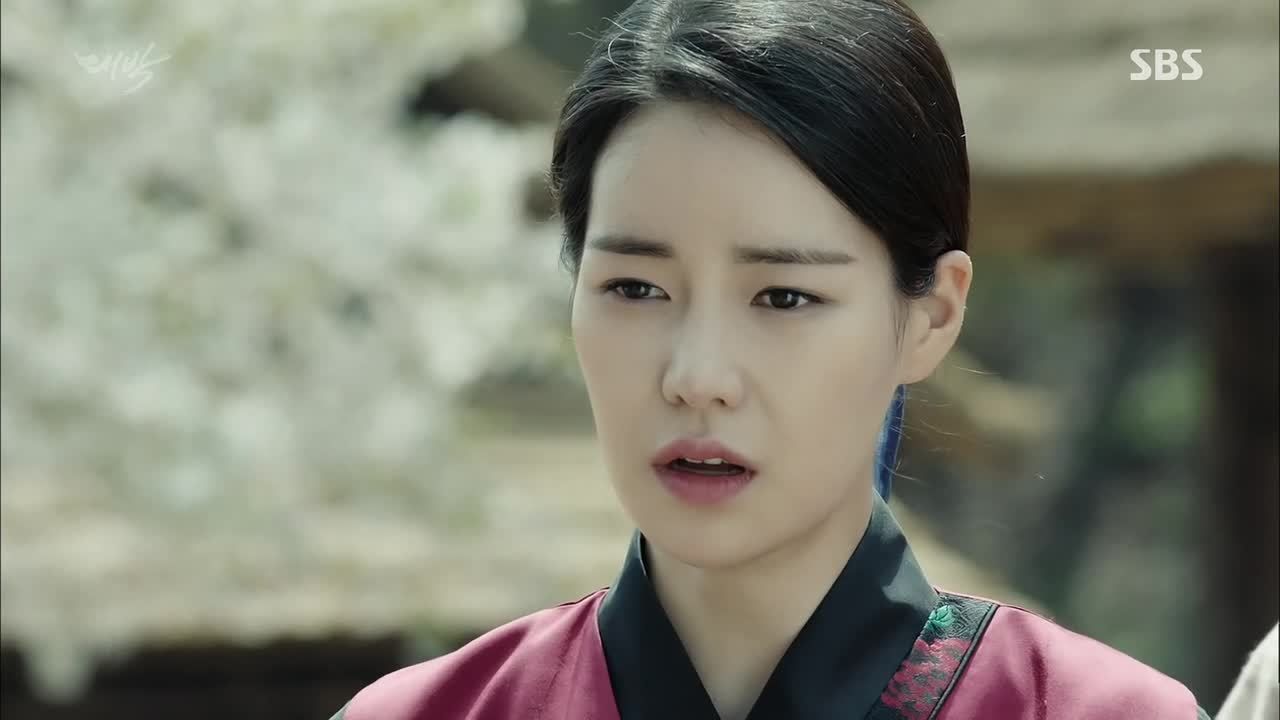 She was killed for stealing shoes for her little sister, who wears them as she cries next to her unni's body. Dam-seo's filled with horror as she realizes that this happened because of her, since the little girl had looked at the fine shoes she wore so covetously.
Making it to the pavilion where Injwa waits, Yeoning immediately asks why he helped Jin-ki to escape, only to get a typically vague Injwa answer in reply. Injwa laughs that Yeoning shouldn't be afraid of Jin-ki's single sword, and points out the multiple tears in the prince's silk robes.
All of those tears were put there by Injwa's people without Yeoning even realizing it until now, since they'd been disguised as regular folk who had all brushed past the prince in the market. Injwa now uses this as proof that he's able to kill Yeoning anytime and from anywhere, since he clearly won't be able to see it coming.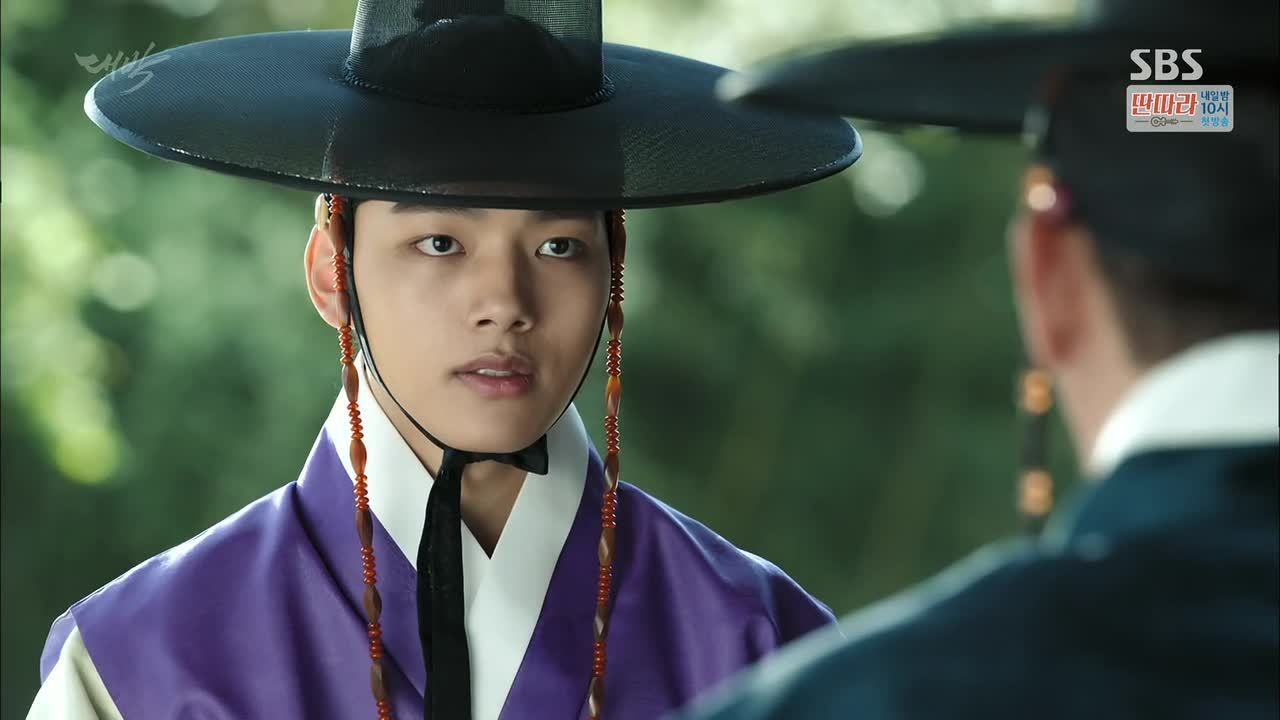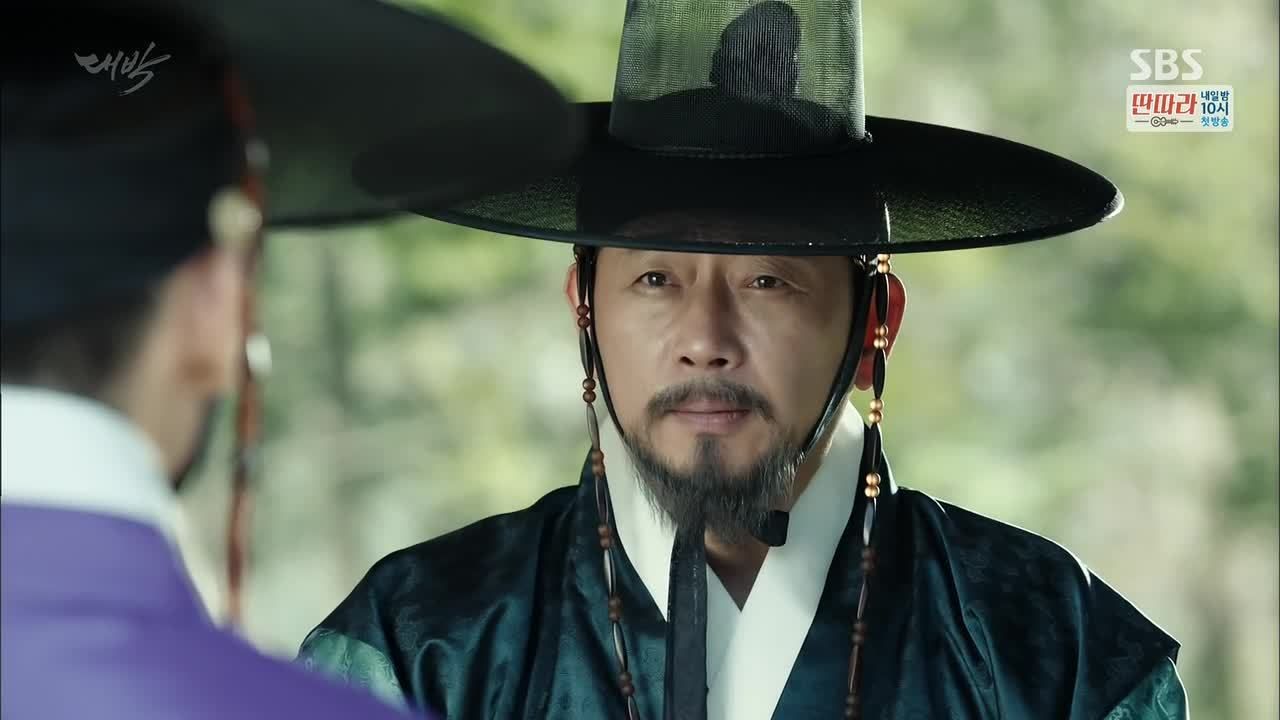 "It is not that you have not yet killed me, but that you cannot," Yeoning notes without missing a beat. They share the same fear of the king, the prince says, and Injwa doesn't deny it—the king is the true monster, he says. But he too has become a monster to defeat a monster, so how does Yeoning think he can stop him?
Without giving Yeoning a chance to answer, Injwa proposes that they settle the score this very day with a fight to the death. But as usual, Injwa can't go without making a wager, so he takes Yeoning to a rack of identical-looking swords that aren't at all identical. They range in strength from the king's sword (strongest) to a wooden sword (weakest). It'll be like picking straws, only it'll probably hurt much more.
Yeoning ends up picking the king's sword, while Injwa chooses the wooden one—and a good thing too, since he lands a blow that would've sliced Yeoning open otherwise. He's still able to overcome Yeoning with his glorified stick, noting that it's less about the sword, and more about how you use it.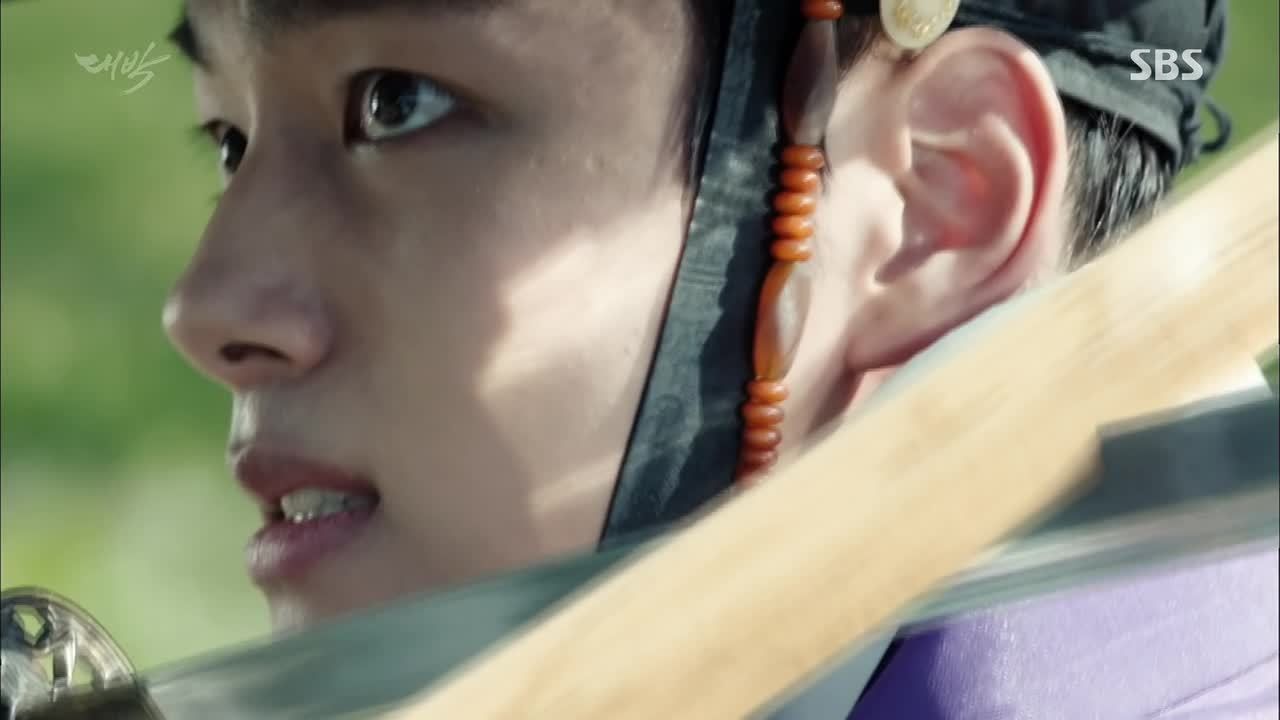 Similarly, Dae-gil loses in a practice sword fight against Chae-gun, and is also told that he needs to become stronger. "Yi Injwa," he grates through his teeth, just as Yeoning does the same while facing the man himself.
Injwa leaves Yeoning defeated but unhurt, save for his pride. Dam-seo takes him to task for being upset over such a simple thing, when his people are facing greater injustices every day.
She's talking specifically of the little girl who died in the market, which Yeoning saw in passing. It had affected him then, but not as much as Dam-seo would like it to.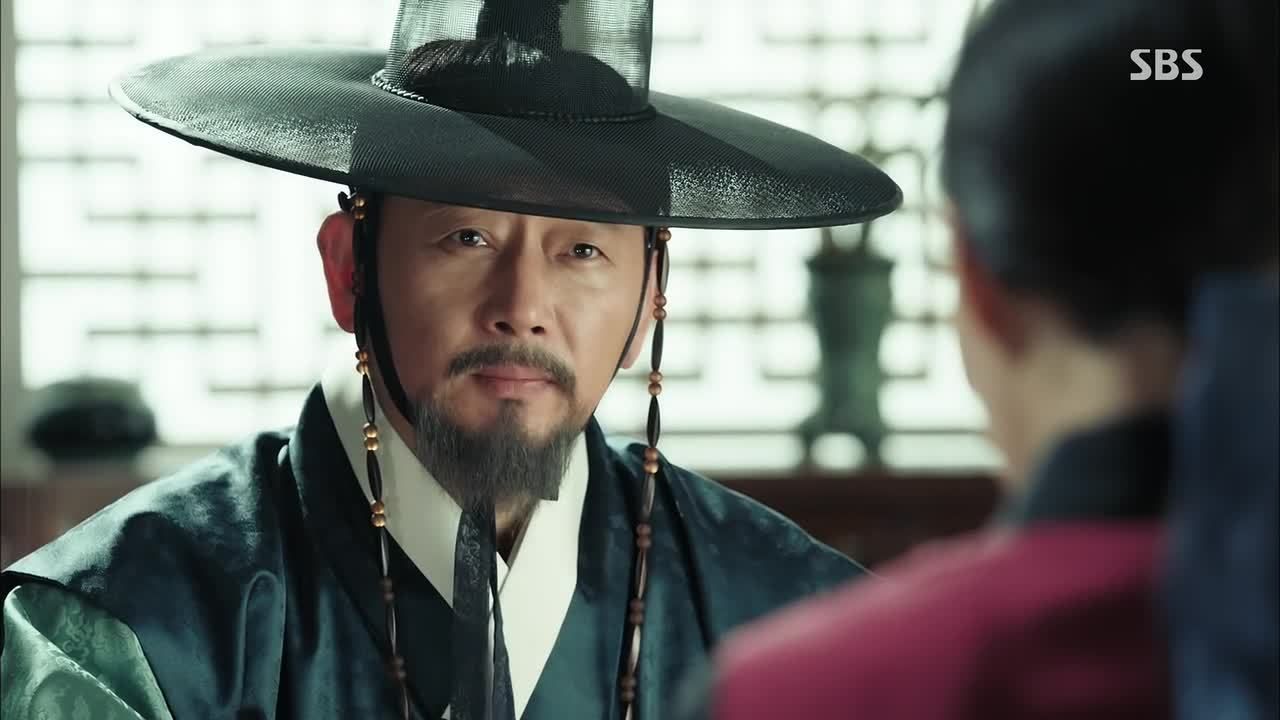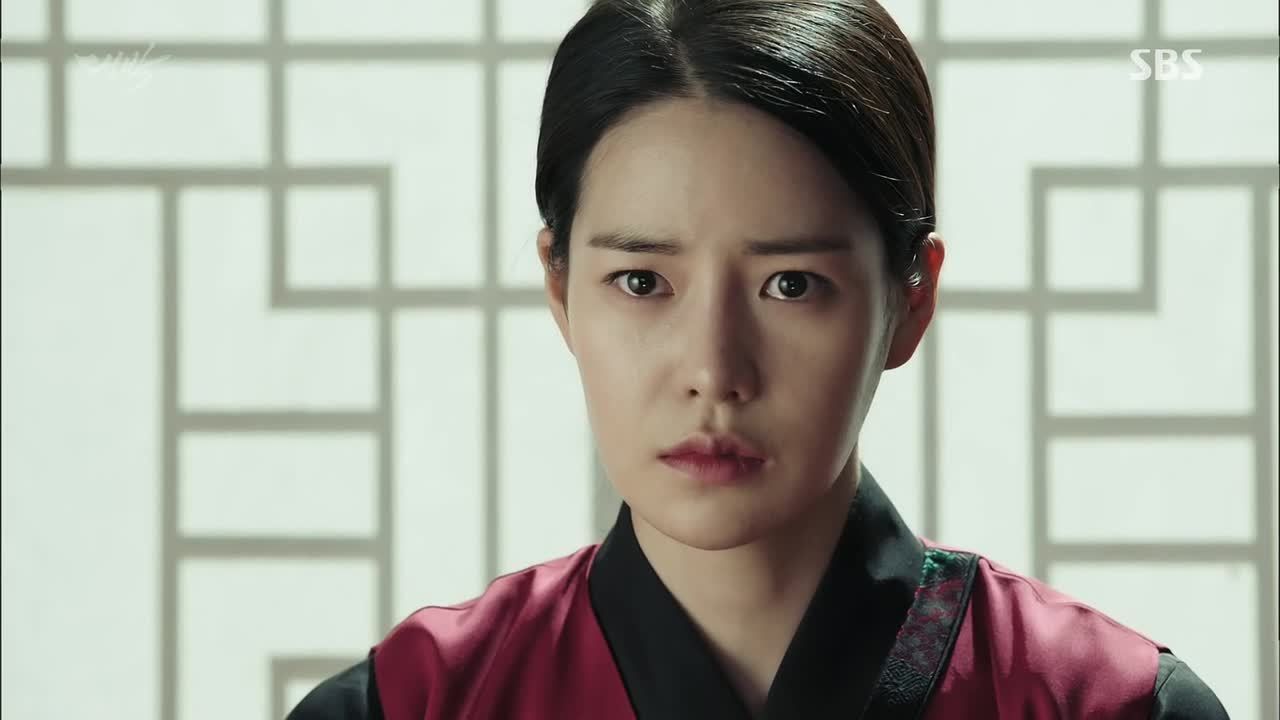 Injwa talks to Dam-seo about controlling herself around Yeoning, reminding her that her revenge isn't separate from their great cause, but is an essential part of it. She's much like her father was, he notes, which is why he gives her permission to try to "move" Yeoning. Whether that means to move him romantically or not is up for grabs.
Yeoning finds the dead girl in the market in order to have her body taken away and buried correctly. Dam-seo watches as he kneels in front of the girl's wailing sister as he tells her, "I am sorry. When you become an adult, the world will be a better place. Please forgive me. This is all I can do for now."
At least Dam-seo seems pleased by this, and tells Yeoning so when she comes upon him at a nearby tavern. Perhaps it's because of her conversation with Injwa, but Dam-seo's entire demeanor has changed—she's much friendlier toward Yeoning, which leads to them sharing a moment when their gazes meet.
She asks him if he'll show her around the palace, which is a request he's happy to grant. He leads her around the palace grounds, stopping short of his mother's quarters.
At Dam-seo's request, they go in to pay Lady Choi a visit, though Yeoning is asked to leave so the two women can talk. Once alone, Lady Choi asks Dam-seo to be straight with her, which Dam-seo is. She tells her that she's following Injwa's orders, but threatens her with the knowledge of her former marriage to Man-geum and the son she hid away.
In return for keeping her silence, Dam-seo requests a meeting with the king. She further shocks Lady Choi when she reveals that she's Kim Yi-soo's daughter, though she claims her father was killed by the king.
At least Lady Choi calls her out on this false claim, and asks her to re-evaluate the things her teacher has been telling her. Besides, Lady Choi assures her, she's very much underestimating what a meeting with the imposing King Sukjong would be like—she wouldn't even be able to breathe in his presence.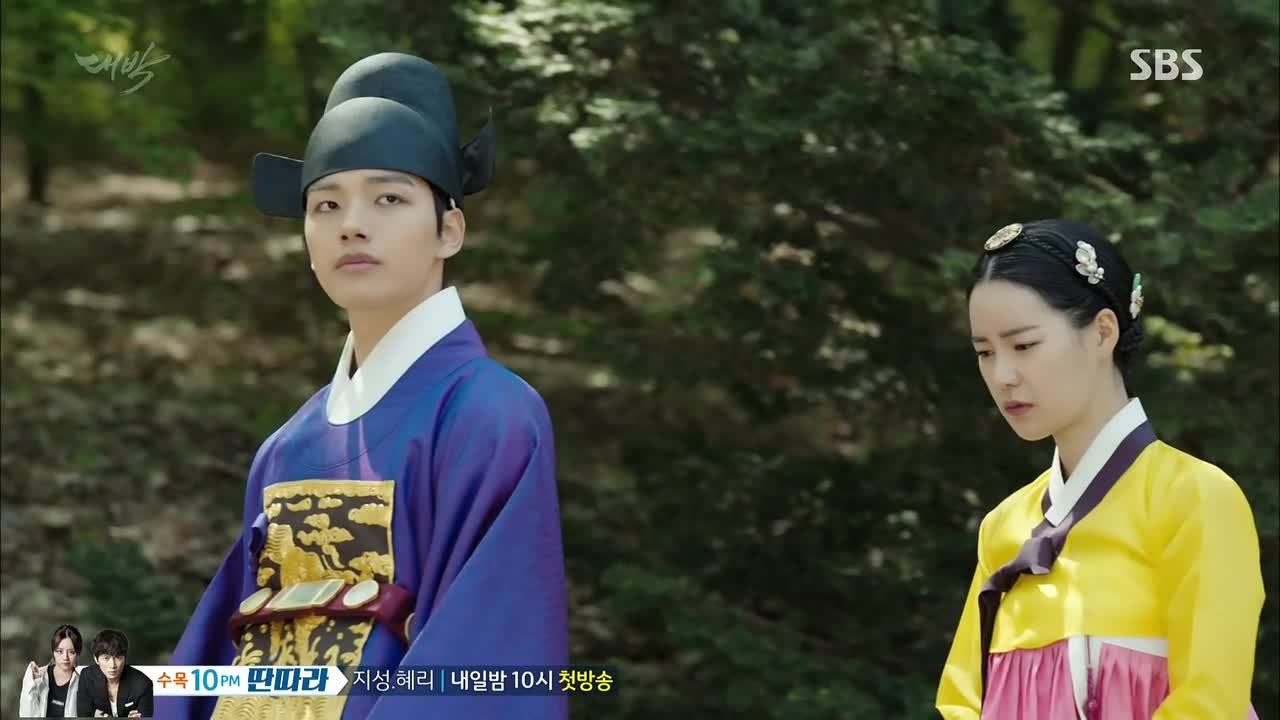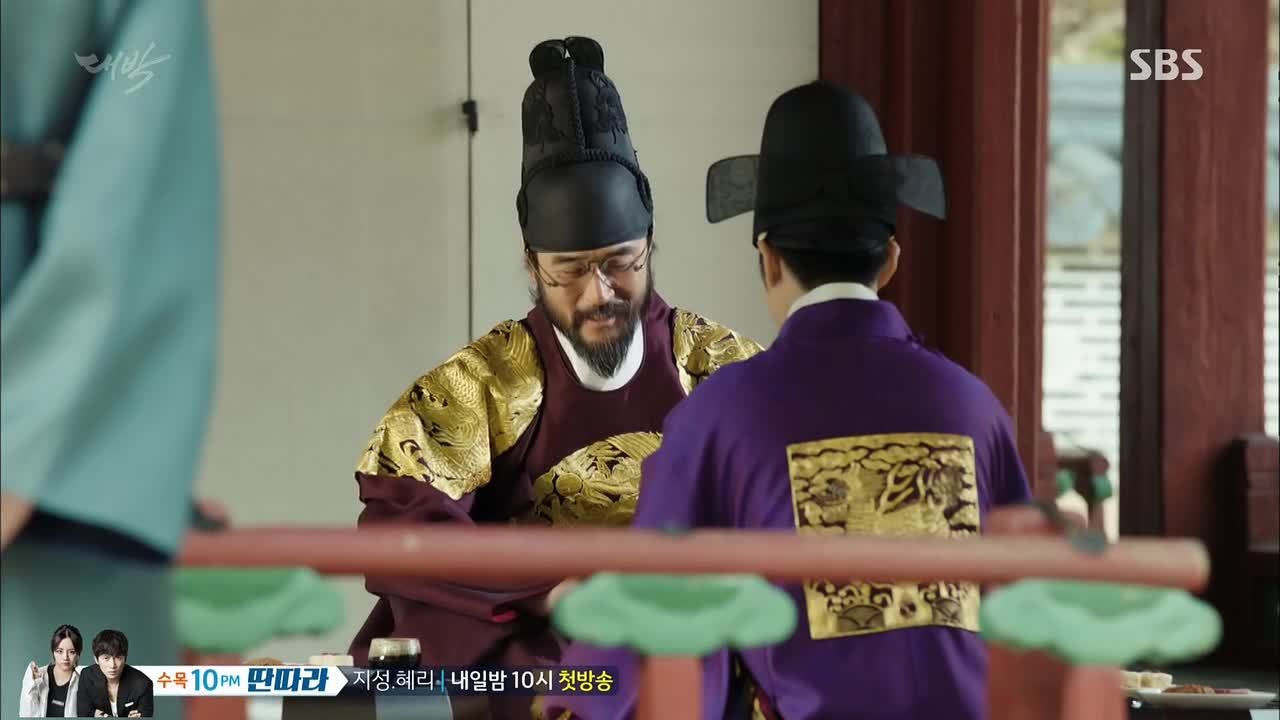 She calls Yeoning back in to take Dam-seo to see the king from a safe distance, just so she can see the person Injwa says killed her father. And see the king she does, from just far enough away to make out his features. That's all Injwa wanted her to do for now.
But Yeoning, unaware that she only wanted to get a glimpse of the king, takes her to meet him face-to-face. Wait… so she's getting the meeting she wanted, but is now acting like she never wanted it? Because she belatedly remembered Injwa's orders? Huh?
When the king asks who she is, Dam-seo introduces herself with a fake name, which Yeoning finds odd. The king claims that she looks an awful lot like a dear friend and military officer of his. Actually, that officer had a daughter around her age… named Dam-seo.
Ah, so he knows exactly who she is, and that she lied. She counts the steps it'd take for her to reach the king and kill her mortal enemy, only to look up and find that he's already closed that distance.
With King Sukjong smiling over her, radiating pure power while doing so, Dam-seo suddenly finds herself unable to breathe or think, just as Lady Choi predicted. She can't say anything when Sukjong asks for her hands, which he holds for a moment before squeezing and grinning.
"The two of you are well-suited to each other," he says of Yeoning and Dam-seo, but his eyes say something much different. When he leaves, Yeoning asks if Dam-seo is really Kim Yi-soo's daughter, and though she denies it, the truth is already out.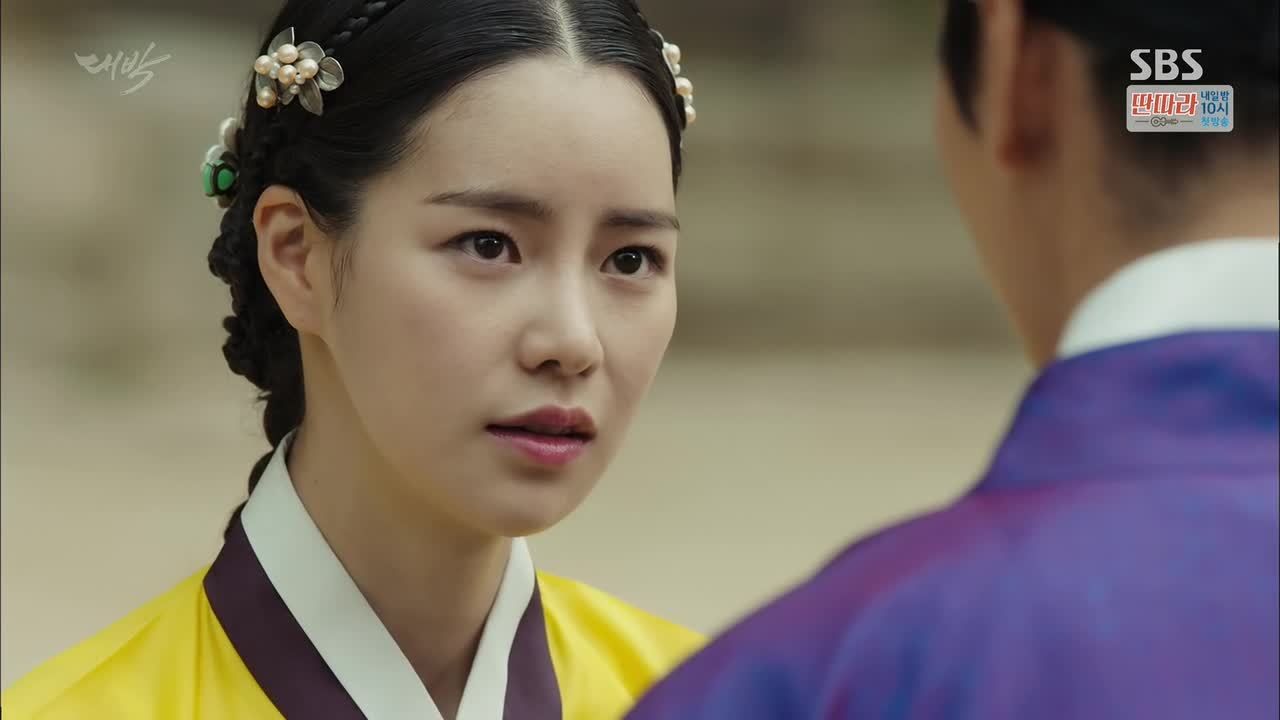 "If you think my father killed your father, then you are mistaken," Yeoning says. Dam-seo asks him for proof of his claim, which are big words, coming from someone who has no evidence to the contrary. She also refuses to believe it when Yeoning says she's being fooled by Injwa, acting as though she watched the king kill her father with her own eyes.
The doubt still lingers when she reports back to Injwa however, though she makes a fatal mistake in claiming that she's wavering in her conviction. At least she doesn't tell him that she's beginning to doubt everything she's ever known, and simply says that she's tired of waiting.
She wants to take her revenge now, and though Injwa's not sure if she's ready, he gives her the permission she seeks.
Dae-gil practices both gambling and sword fighting under Chae-gun's tutelage, and some time must've passed, since Dae-gil is much closer to being able to best Chae-gun than he ever was before. "Whether it is martial arts or gambling, once you master them, you will see that they are not so different," Chae-gun advises Dae-gil in voiceover. (Aren't they, though?)
Now, Dae-gil can hit all his targets with a bow and arrow, though he's just a wee bit off when it comes to piercing a nyang through its center. Apparently it's close enough, as Chae-gun gives Dae-gil the next test, by shooting an arrow at him point-blank.
Dae-gil dodges the arrow, passing the test with ease. That's when Chae-gun shares the third part of his three-part strategy: courage. If he controls his breathing, his gaze, and his bold shamelessness, he'll be sure to succeed. But Chae-gun reminds him he's not done with his training, at least not until he can cut a flower petal in midair, pierce the nyang through its eye, and beat him in a match.
While it becomes clear that Chae-gun is hiding something important from Dae-gil, he still makes the young man's day by taking him into town for supplies. He just as quickly unmakes it when he saddles Dae-gil with the task of carrying everything back. Aw.
A nearby "Wanted" poster for Chae-gun catches Dae-gil's eye, and he confronts his master with it when they're back home. Chae-gun shows him his military badge, explaining that he was once an officer in the military who was proud to serve king and country.
Through flashback, we see him assuring the lower-ranked Hwang Jin-ki that he'd receive a a promotion to officer, though the opposite turns out to be true. Chae-gun had tried to fight for Jin-ki, but the system was too corrupt, and Jin-ki didn't have the sponsors necessary to get a higher appointment.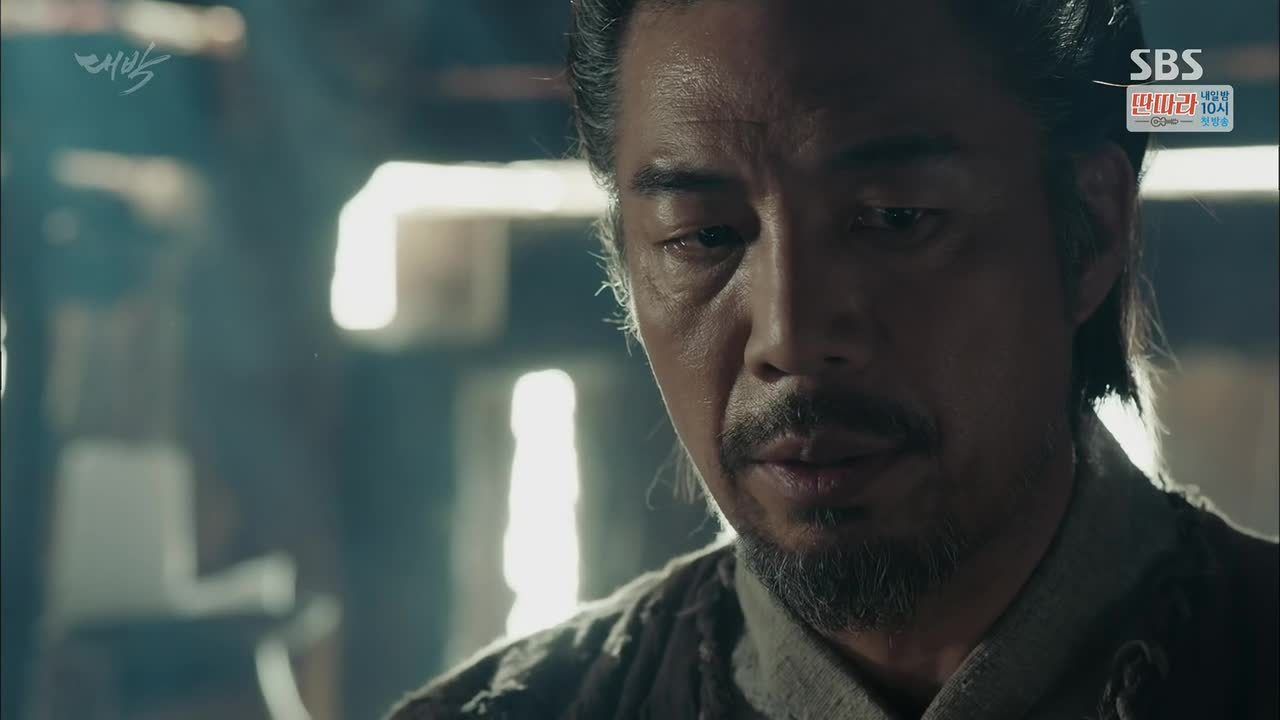 In the present, Chae-gun explains that he could no longer stay in the palace and withstand the king's widespread corruption. "And then what? You became a traitor?" Dae-gil asks.
"I am planning on killing the king," Chae-gun replies. "Just as you have your own reasons, I too have mine. So do not try to stop me." Well, that was unexpected.
Crown Prince Yoon, acting as regent, tries to decide what to do when a letter arrives containing a threat to kill the king that very day. It even gives the approximate time of the assassination attempt, which is grounds enough for King Sukjong to not be even a fraction as worried as the ministers are.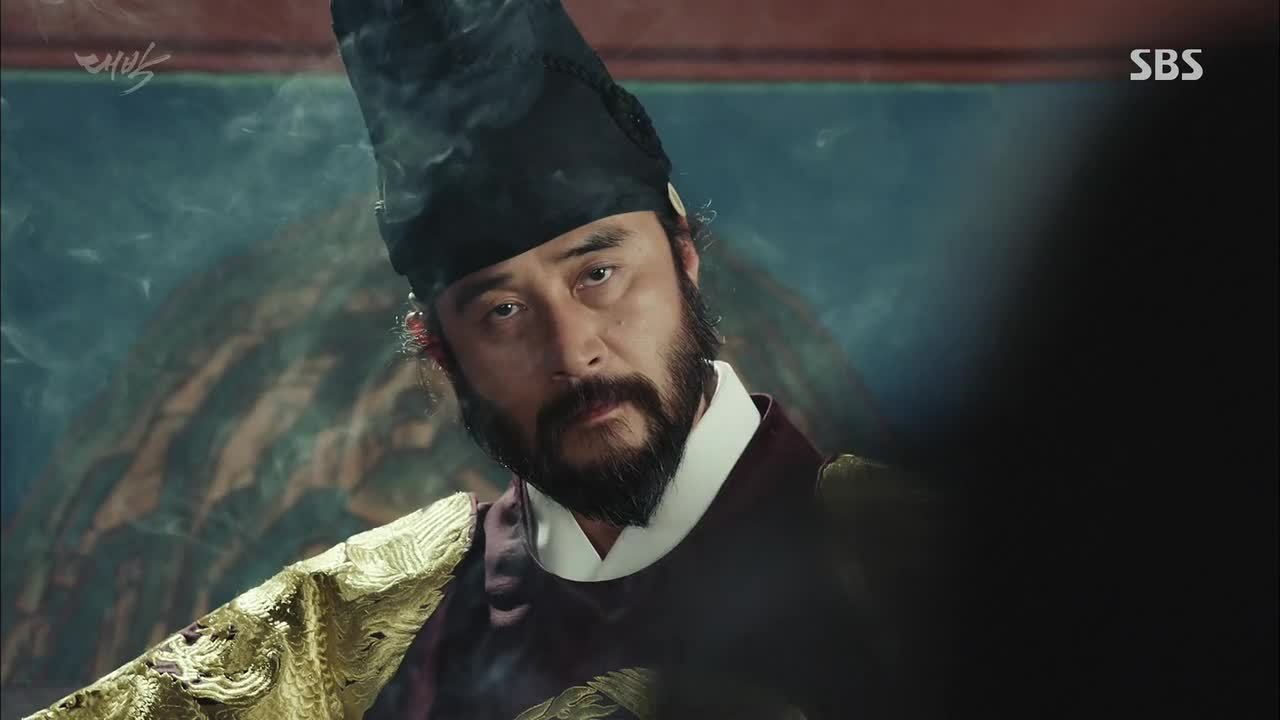 He doesn't want the crown prince to take any extra measures to protect him, and his eyes fall on Yeoning when he says that there'll be no need. Suddenly, we see Yeoning begging his father to take back the responsibility he's just placed on him.
But it's true that Yeoning asked to become his father's sword, so now, King Sukjong gives him an actual sword which has been passed down through multiple generations of the royal family, called the Saingeom, or Four Tigers Sword.
Dam-seo also suits up with a bow and arrow, ready to take revenge on the king for her father, just as Chae-gun picks up his sword to go kill the king. "What if I stop you?" Dae-gil asks him.
"Then one of us will die," Chae-gun replies grimly.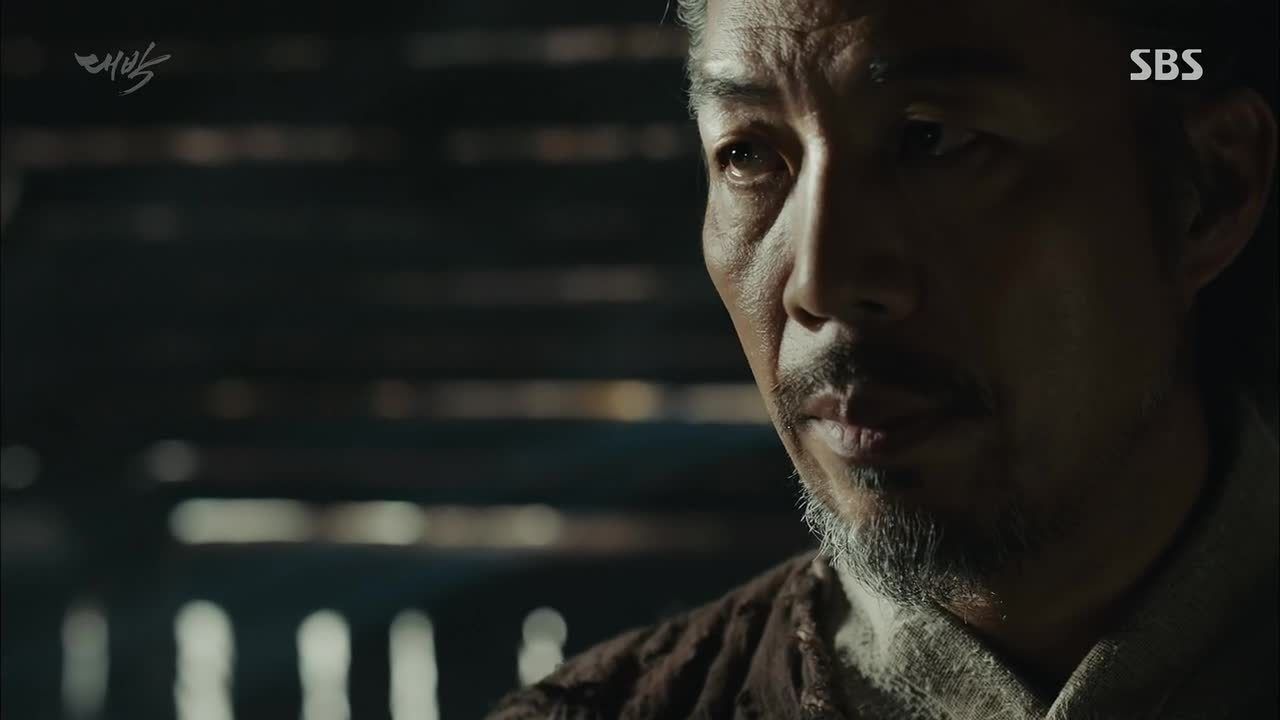 COMMENTS
I'm desperately hoping that this is all some sort of elaborate scheme on Chae-gun's part to test Dae-gil's mettle, because otherwise, it would be an enormous letdown for him to just be another name on the ever-growing list of people who want to kill the king. It just has to be, since there'd be no reason to introduce Chae-gun as the antithesis to Jin-ki if he and Jin-ki have the same views on regicide… right?
Likewise, I'm similarly hoping that Dam-seo asking for permission to use her more deadly talents isn't necessarily in reference to her wanting to kill the king, since again, we'd run into an issue of why they even bothered instilling doubt in her if she was just going to take that doubt, ignore it wholesale, and kill a man who may actually be innocent. Her struggle this episode was a difficult one to get behind, if only because she's all over the place, though she can hardly be considered unique in that regard.
Take, for instance, her outburst with Yeoning, where she accused him of not paying enough heed to the struggles of his people. During the scene where Dam-seo gave alms to the beggar child and saw her looking at her shoes, they made it a point to show Dam-seo turning her eyes downward in guilt, though aside from tossing some coins, she did nothing.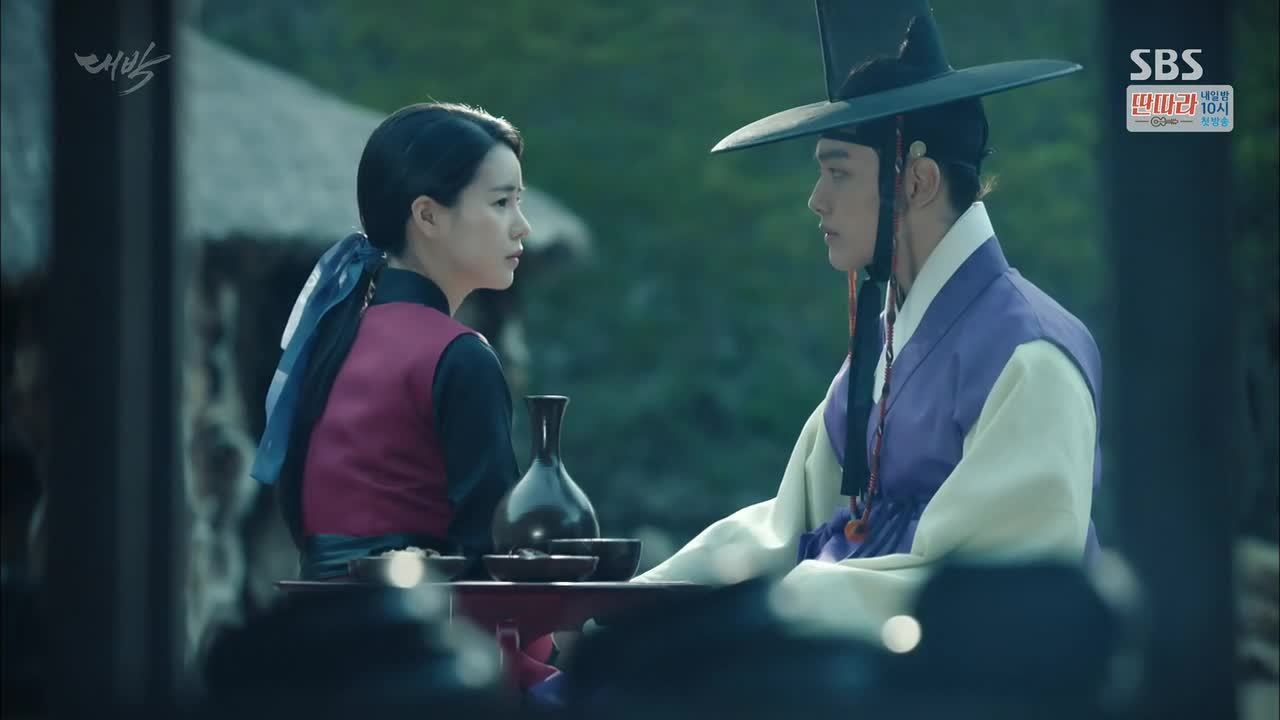 Then, she's horrified to find out that the child was killed for stealing silk shoes, but again, she did nothing. Not willfully, of course, but like everyone else in this show, she seems wont to blame the king for every bad day the citizens have. This is a point that could easily be made by mentioning the people's suffering en masse as a direct result of bad governing, but the show has failed to give its audience a reason to believe that King Sukjong is in such dire need of being killed. So far, everyone just has a personal vendetta against him, with Injwa being the only one whose vendetta can be traced back to a direct and malicious action committed by the king himself.
So because an unfortunate beggar child was killed, Dam-seo turned her ire to Prince Yeoning, as though she hadn't just witnessed his fight with Injwa. (For that matter, does she ever stop to think about why Injwa ends up in these ridiculous situations?) Which I would get, if she were in this for the people. But then she used him to gain entry to the palace so she could get within killing distance of the king, which she was definitely planning on doing for no greater cause than revenge. I'm definitely not saying she can't have both the people and revenge in mind, but since neither are being established very well, she just ends up coming off as deficit in her attentions, and much too easily influenced.
It would be great if it was a little easier to follow the show's continuity, since it would seem as though years had passed for Dae-gil to be able to get to where he is now in his training. But with no other indicators that time has passed, we're pretty much left in the dark, and have to take it on faith that he's a quick learner. Just like we have to take it on faith that learning both swordsmanship and the art of gambling will somehow help Dae-gil achieve his goals, or how everyone who ever wanted to kill the king just so happened to pick the same day to do it, or how a show can have Choi Min-soo and fail to use him for more than three minutes per episode. Throw me a bone here, Jackpot!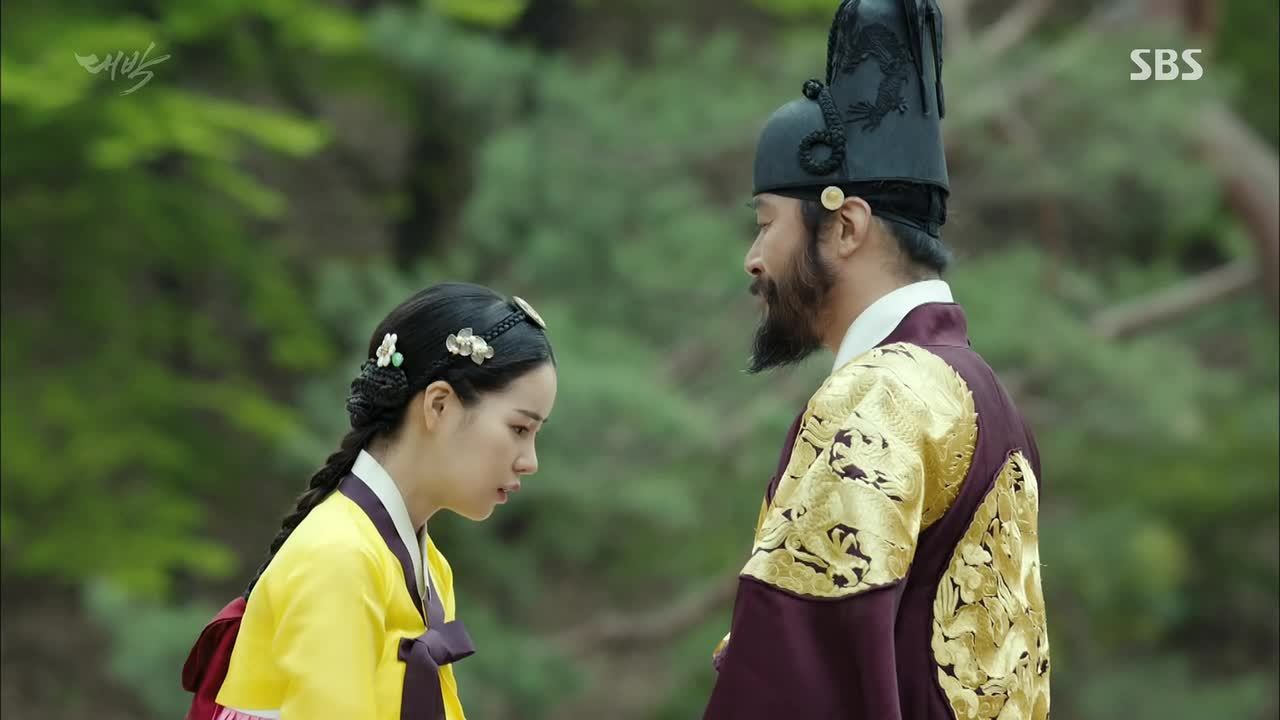 RELATED POSTS
Tags: Choi Min-soo, Episode 8, featured, Im Ji-yeon, Jackpot, Jang Geun-seok, Yeo Jin-gu, Yoon Jin-seo