Ji Sung goes from sham to sincere for SBS's Entertainer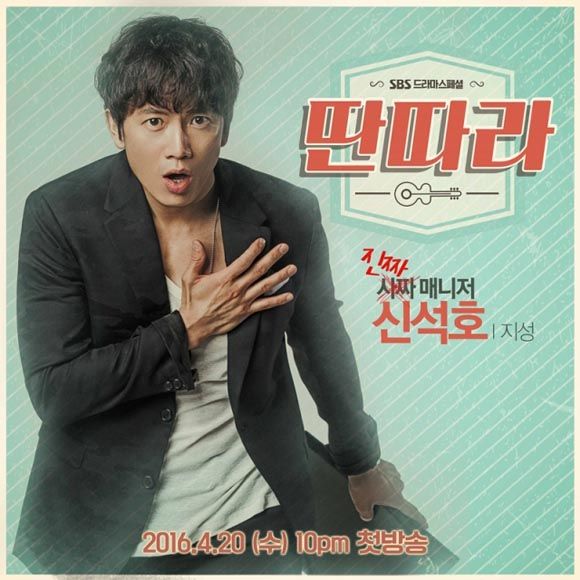 I do hope this drama is gonna be as cute and funny as the promos are making it seem. Entertainer has released a set of teaser posters featuring its five main cast members, and the show continues to look light and bright. Perhaps more importantly, Ji Sung continues to look like he's throwing himself into the comedy with gusto, playing an entertainment manager who used to work for hotshots and now reps nobodies, who has his work cut out for him putting together a new band.
In Ji Sung's poster, he's introduced as a sham manager where the word "sham" has been crossed out and scribbled over with "real." Growth story, check. Hyeri plays the heroine who works part-time jobs and is described as smart. Plucky Candy, check.
Kang Min-hyuk, meanwhile, is a mysterious musical genius and the first "gemstone" Ji Sung discovers, while Chae Jung-ahn plays a "golden spoon Venus," meaning she's beautiful and privileged (proud, perfect second leads, check check). And Teen Top idol L. Joe dorks out his image top playing a drummer who's a student at Seoul National University.
Okay, so the setup and characters may feel familiar, but it doesn't matter because you gave Ji Sung an outlandish comedic character to play so I'm going to watch it regardless. It isn't like he's never done anything light and funny before, but it does sort of feel like Kill Me, Heal Me opened the floodgates, and now I'm eager to see what new personality he brings out of this role.
Ji Sung will have a loveline with Hyeri's character, and while I don't necessarily think it can't work, I also find myself liking him with Chae Jung-ahn, who plays a manager at a different company who's been friends with our hero for the past decade. Maybe we'll get something like Coffee House, where the young heroine's loveline is mostly on the surface, and the real relationship is with his longtime friend?
A couple of stills below also feature idol Gong Myung (of Surprise) on the electric guitar; he'll be playing a genius guitarist who went to Juilliard who plays with abandon and enjoyment. Feeling cramped by school life, he quits and returns to Korea, though he finds it harder to make his way than he'd anticipated and ends up joining Ji Sung's band. You know, I think the show did a pretty good job casting idols to play its idols, from Hyeri (Girl's Day) to Kang Min-hyuk (CN Blue) — I don't know about the others, but at worst they're minor roles, and at best they could pleasantly surprise. Even Chae Jung-ahn started out as a pop singer (remember her techno queen days?). Now, all we need is to unearth embarrassing old tapes of Ji Sung attempting to bust a move to some old-school Kpop…
Entertainer kicks off on April 20 on SBS.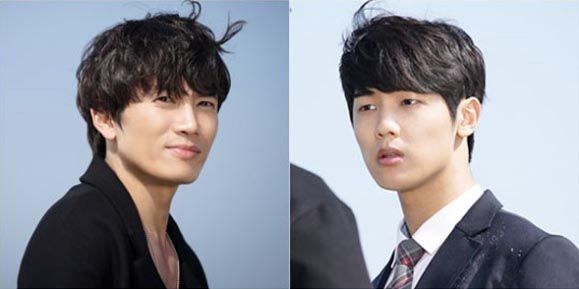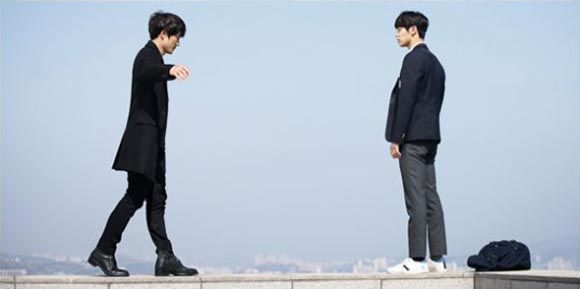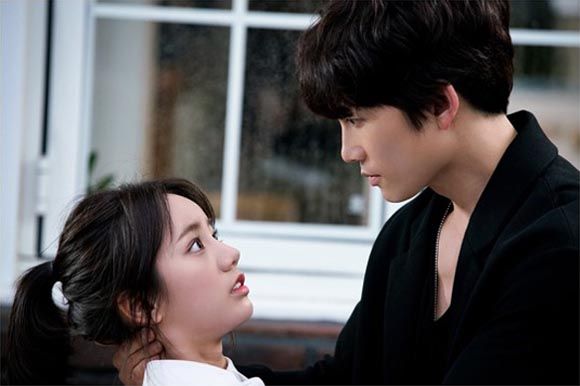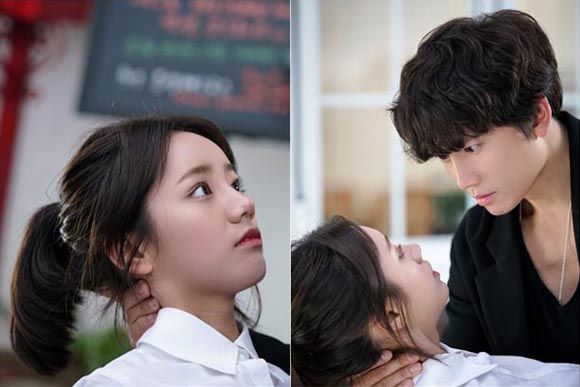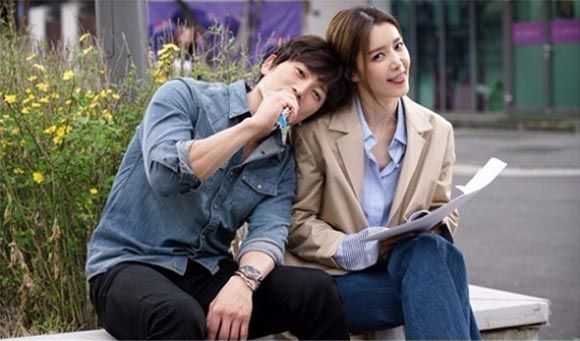 RELATED POSTS
Tags: Chae Jung-ahn, Entertainer, Hyeri, Ji Sung, Kang Min-hyuk