Kang Haneul offered lead in MBC castaway drama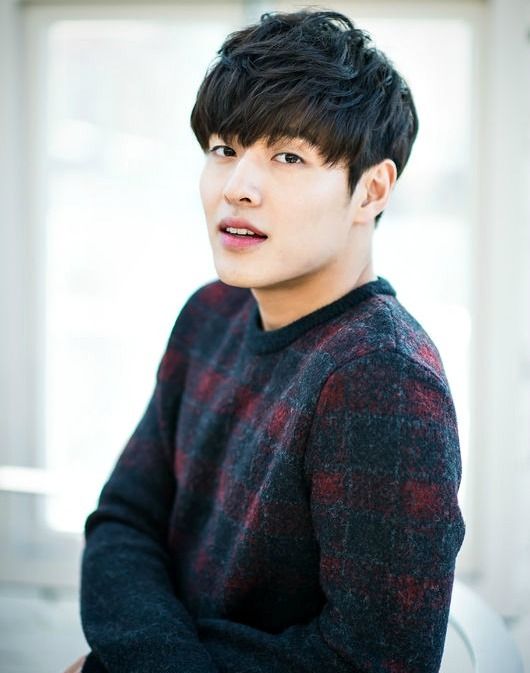 It's about time that Kang Haneul got a leading role in a drama. He's been a supporting actor in a number of projects that have earned him recognition (Misaeng, C'est Si Bon, Heirs, Monstar), but 2016 seems to be the year he's breaking into leading man territory. He's already headlined the film Dongju: The Portrait of a Poet earlier this year, and is now considering an offer to star in a new MBC drama called Gaia (as in Mother Earth, as far as I can tell).
The drama is an upbeat youth coming-of-age romance about a pretty idol boy band leader and an average heroine who survive a plane crash and are stranded on an island together. Um, is it The Blue Lagoon? Kang Haneul is being courted for the leading role, the prickly leader of a popular flower boy rock band. Of course he's famous and prickly and she's average and plain.
At least the castaway setup is different and interesting, even though right now I keep picturing Rain's comical epilogues in Come Back, Ajusshi, which aren't helping. But a youthful romance on an uncharted island could be really cute, since you're pretty much stuck together and forced into all kinds of unusual situations where you have to depend on each other. I don't know how much staying power is in a relationship that begins on a castaway island, but that's probably not this drama's concern, is it? I'll just be glad if he gets a good co-star to be marooned with.
PD Choi Byung-gil of Angry Mom is at the helm, and the series will be a Korean-Chinese international co-production. Kang Haneul is ironing out scheduling conflicts, since he's already begun work on fantasy sageuk Scarlet Heart: Goryeo, due out later this year. If all that can be worked out, he might end up in two concurrent dramas this fall.
Gaia is being planned for the post-Monster slot on Mondays and Tuesdays in September.
RELATED POSTS
Tags: Kang Haneul, Missing 9