Kang Ye-won headlines 4-episode KBS drama Baek-hee Has Returned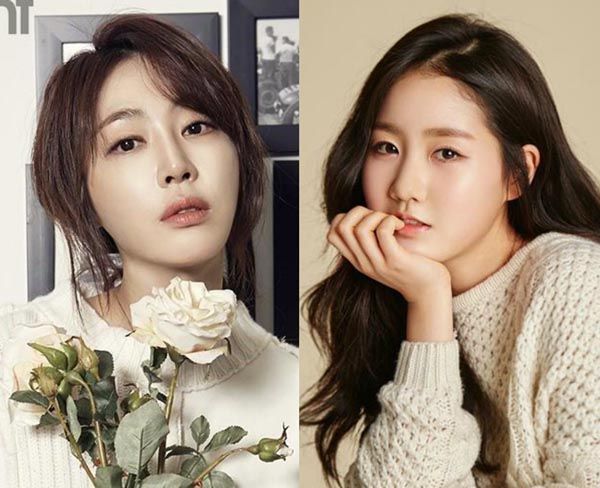 When I first heard about KBS scheduling four-episode drama Baek-hee Has Returned at the last minute to air before Beautiful Mind, I thought it would be mostly filler — potentially entertaining, but mostly there to give Beautiful Mind a few extra weeks of preparation. But now the production has cast Kang Ye-won (Insane, Love Clinic, Haeundae, Bad Guys) to play the lead and is courting Jin Ji-hee (Seonam High School Investigators) to play her daughter, and with PD Cha Young-hoon of Gaksital and Joseon Gunman at the helm, I'm suddenly a lot more interested.
Baek-hee Has Returned is set on a quiet island and centers around a woman named Yang Baek-hee, described as a Scarlett O'Hara in the past. For reasons untold, Baek-hee creates a new identity and returns for the first time in eighteen years with daughter in tow. At first I thought Kang was too young to play Jin Ji-hee's mother (although that may be the intent), but on second look I can see it working: Kang is 36, while Jin just turned 16.
The show's one-line description makes it sound mysterious and vaguely gothic, but there's reference to it also being a comic family drama — so maybe more heart, less nerve. (I'll be honest, I kind of want the gothic Daphne du Maurier version.) In any case, the drama promises to showcase warm mother-daughter chemistry between the actresses, and since both of them are talented and engaging, I look forward to the dynamic.
Baek-hee Has Returned will follow Neighborhood Lawyer Jo Deul-ho in the KBS Monday-Tuesday lineup and kicks off on June 6; it'll be followed by Beautiful Mind, which premieres on June 20.
RELATED POSTS
Tags: Jin Ji-hee, Kang Ye-won