Lee Da-hae takes lead in Chinese drama My Goddess, My Mother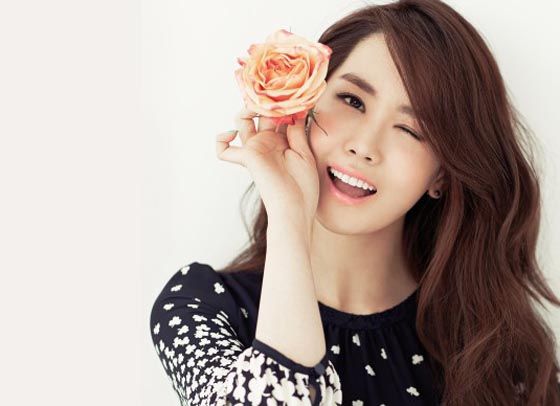 It's been a while since Lee Da-hae (Hotel King, IRIS 2) has been in a Korean drama (and ages since it was a good one), and it looks like it'll be a while longer yet: She's just signed on to headline a new project, My Goddess, My Mother, but it'll be for Chinese television.
She's already got another Chinese drama ready to go, with the Hunan TV drama Best Couple set to premiere on May 31. That drama is a Korean-Chinese co-production starring Lee and Chinese singer-actor Zhou Mi as two stars who are paired as a couple on a virtual-dating variety program and fall in love.
In My Goddess, My Mother, she'll play a successful careerwoman with beauty and talent who harbors a lot of doubts about Korea's patriarchal wedding traditions and wishes for a freer, more egalitarian family dynamic. She falls in love with a Chinese man and marries him… and then runs into new conflicts in China with her mother-in-law (played by Jin Xing), who's described as "prickly as a cactus." I'm pretty sure the clashes would be fiery with a Korean mother-in-law as well, but this show seems to be hinting at something rather epic.
I can see why Lee Da-hae would take on a Chinese production: She's quite popular there, and speaks Mandarin well, having obviously worked hard at it over the past decade. And it's true that her star has been on the wane in Korea, though I still have a lot of residual fondness for her from earlier projects like Green Rose, My Girl, and Hello, Miss. None of her recent dramas were what I'd hoped for (I couldn't get into Hotel King, I was out of the IRIS franchise after Athena, and Miss Ripley was a bit clunky, even though she was strong in it), and I keep holding out hope that she'll get back that earlier, bubblier charm. Maybe? Someday? Soonishy?
My Goddess, My Mother will air early next year.
Via Sports Chosun
RELATED POSTS
Tags: Lee Da-hae