Lee Soo-hyuk up for second lead in Lucky Romance
Aw, it's not a lead role, but I do think I'd like to see Lee Soo-hyuk joining the MBC romantic-comedy series Lucky Romance, since I tend to like him best in supporting roles anyway — his most recent turn in OCN's comic action-thriller Neighborhood Hero was super endearing, plus he made an unhinged vampire compelling in Scholar Who Walks the Night, so I'm ready to see him back on my screen.
He's reportedly in talks to finalize casting with the production, and would play a tennis player who gets caught up in a love triangle with our leads, Hwang Jung-eum (She Was Pretty) and Ryu Joon-yeol (Answer Me 1988). His character has a prior connection to the fortune-telling-obsessed heroine, who was his childhood first love, while Ryu plays the no-nonsense cheapskate hero.
In the original webtoon, a dire fortune convinces the heroine that she must seduce the hero (or another man born in the year of the tiger) in order to pre-empt the dark fate heading her way. Meanwhile, he finds her strange and off-putting and can't relate to her superstitious beliefs, being strictly science- and logic-based (to a fault). I'm not sure how much of the original story will be translated into the adaptation, but it's a kooky setup, and one I hope they keep intact for the show.
Lucky Romance has also just added musical actor Jung Sang-hoon, whom you may recognize from Youths Over Flowers in Iceland. (They weren't on the same season, but I do enjoy the Youths connection, with Ryu Joon-yeol in the cast of the Africa season.) In the drama, Jung will play Ryu's close hyung and business partner, which seems right up his alley — he really does have that warm friendly brother vibe, and I can see him being an enjoyable addition.
Lucky Romance follows Goodbye Mr. Black and premieres in May.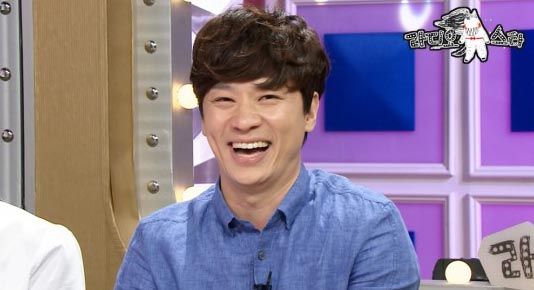 RELATED POSTS
Tags: Jung Sang-hoon, Lee Soo-hyuk, Lucky Romance, Ryu Joon-yeol