Love triangles and mother-daughter wars in Dear My Friends
There's more hilarity to go around in another batch of teasers for tvN's new Friday-Saturday drama Dear My Friends, the latest project from writer Noh Hee-kyung about seniors who live colorful lives. There are love triangles, gangster moms, exasperated kids, and I'm pretty sure each of the storylines could be a separate drama on its own. Not that anyone has any complaints about a star-studded cast with star-studded cameos, all crammed into one heartfelt drama about never being too old to live young.
The teaser with "dog" daughter Go Hyun-jung (Queen of the Classroom) and "gangster" mother Go Du-shim (Strange Daughter-in-Law) opens with Go Hyun-jung ranting into her phone: "Why would you go to my house? Did I ask you for kimchi?! Or course it's my house! I paid for it with my money! I'm the one who pays the bank!" She clearly got her sass from Mom, who swears like a sailor and throws down like a fighter, and I love that all the clips of her cursing and spitting are intercut with Go Du-shim interviewing about how her character is so magnanimous and very respectful of her daughter's separate life: "I'm just a mom." HA.
The second teaser is all about the love triangle between romanticist Joo Hyun (Heart to Heart), his first love Kim Hye-ja (Unkind Women), and his new love interest Yoon Yeo-jung (Wonderful Season). The best part? He calls them both "kiddo," LOL. Kim Hye-ja is Kiddo 1 and Yoon Yeo-jung is Kiddo 2, and he's pretty relentless about charming them, while both ladies look mildly disinterested in his advances. Joo Hyun interviews: "Dating when you're old… well I'd have to see a urologist first, right?"
Na Mun-hee (Feel-Good Day) dreams of getting away from her husband Shin Gu (Grandpas Over Flowers), and all her teasers have featured a Thelma and Louise road trip with her best friend Kim Hye-ja. They snap pictures on the road like the cutest pair of besties, and Na Mun-hee suggests going till they can't go anymore. Kim Hye-ja says, "Okay. The world is round anyway." Deep, yo.
Cameo appearances include Jo In-sung as a man in Go Hyun-jung's life, Lee Kwang-soo as Kim Hye-ja's youngest son, Sung Dong-il as Yoon Yeo-jung's younger friend and a college professor, Jang Hyun-sung as a daily customer in Go Du-shim's store, and Daniel Henney as Kim Hye-ja's mysterious next-door neighbor. And that's just for starters. I have a feeling that even the mailman in this drama will be played by a star.
Dear My Friends premieres May 13 on tvN.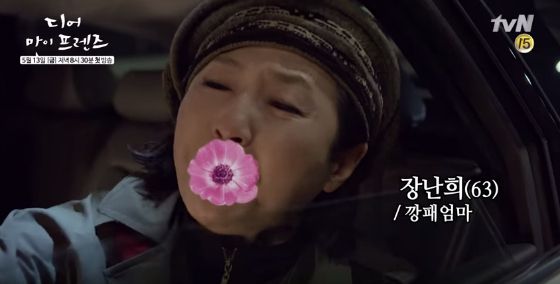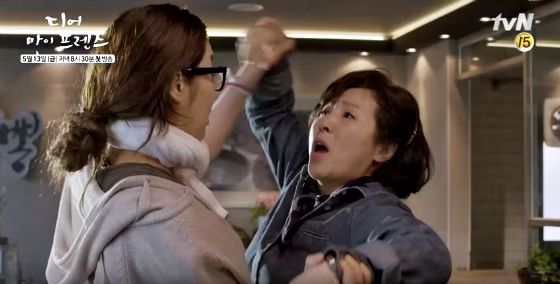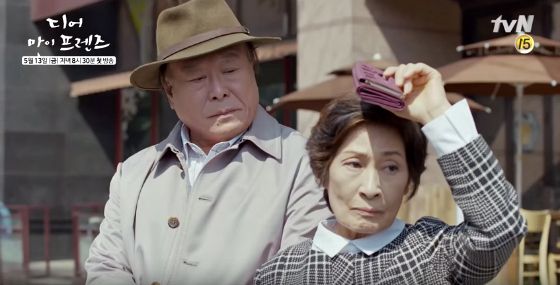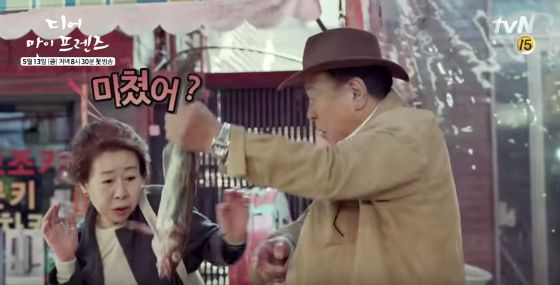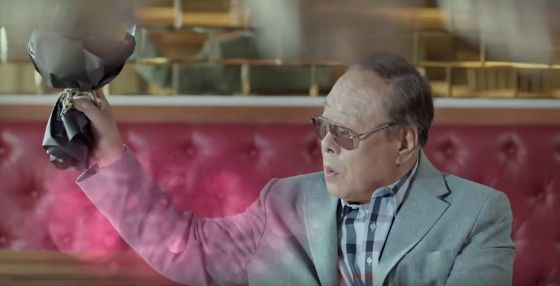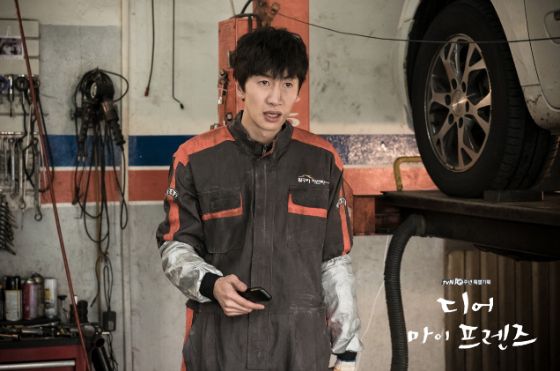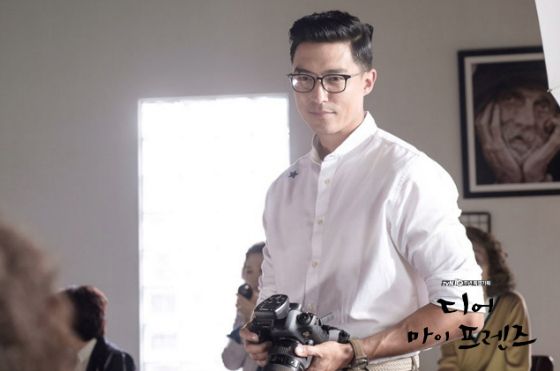 Via Chosun
RELATED POSTS
Tags: Dear My Friends, Go Du-shim, Go Hyun-jung, Kim Hye-ja, Na Mun-hee, Shin Gu, Yoon Yeo-jung