Lush character posters for fantasy sageuk Mirror of the Witch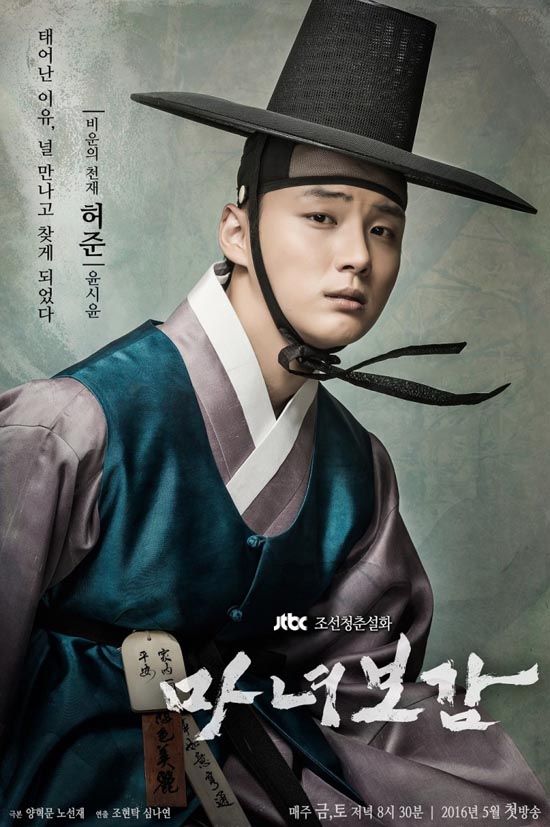 I'm keeping my fingers crossed for Mirror of the Witch, which just keeps looking prettier and prettier — the teasers have been beautifully shot and atmospheric, and these character posters are colorful and eye-catching. And also tinged with melancholy, judging from everyone's sad or worried expressions in them.
Yoon Shi-yoon puts a new spin on the historical figure Heo Jun, who's labeled in the poster as a "tragic genius." It must be because of the restrictions imposed on him by a society that wouldn't allow men of illegitimate birth to make something of themselves, and his poster adds the line, "My reason for living—I found it after meeting you."
Kim Sae-ron plays Joseon witch Seo-ri, born a princess but cursed with a frozen heart. Her poster reads, "I will be able to find it, the reason I was born."
In the role of "Heaven's servant" is Lee Sung-jae, whose poster says, "Obeying Heaven is our duty." Yeom Jung-ah's black witch character would like to differ, telling us, "Soon my will will be Heaven's will."
We see those dynamics play out in this longer teaser (which starts out with scenes we saw in the previous teaser): Lee Sung-jae is determined to find the child, whose survival he sees as Heaven's will, while Yeom Jung-ah is equally determined to kill her. Yoon Shi-yoon initially accuses Kim Sae-ron of being a ghost, but then runs alongside her holding hands before taking a fall down a cliffside.
Back to character posters: Kwak Shi-yang plays a man in love with a witch, whose poster says, "My one desire is the person whom I wish to see again." Moon Ga-young (who made me double-take, thinking she was Lee Yubi for a second there) is a "black flower hidden behind a veil," whose tagline is "Protecting my lord, that is my one desire."
Jo Dal-hwan takes on the character of our hero's half-brother, who enjoys the privileged life of a legitimate son but doesn't have his younger brother's outstanding talents or smarts, which gives him an inferiority complex and is the cause of friction between them. His poster reads, "No matter how much you struggle, you'll always be beneath me."
Then we have Jang Hee-jin dressed in her royal finery as the queen with a sad fate: "My son's place—I will recover it, no matter what." Last but not least, Lee Yi-kyung plays the witch's bodyguard, whose poster says, "Protecting Seo-ri is my final mission."
Mirror of the Witch premieres on Friday, May 13, on JTBC.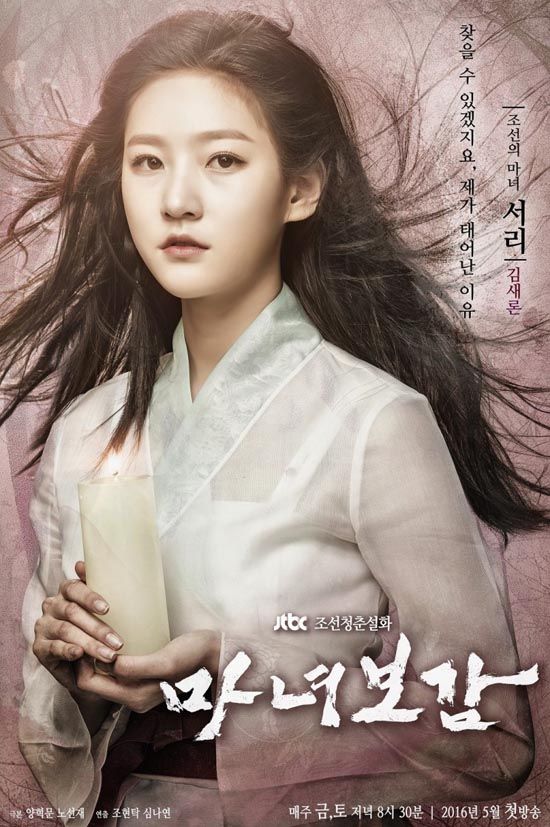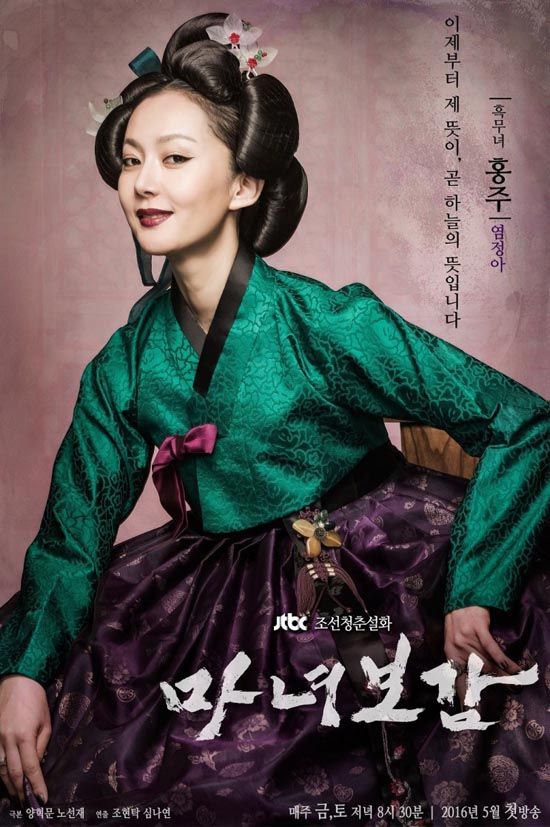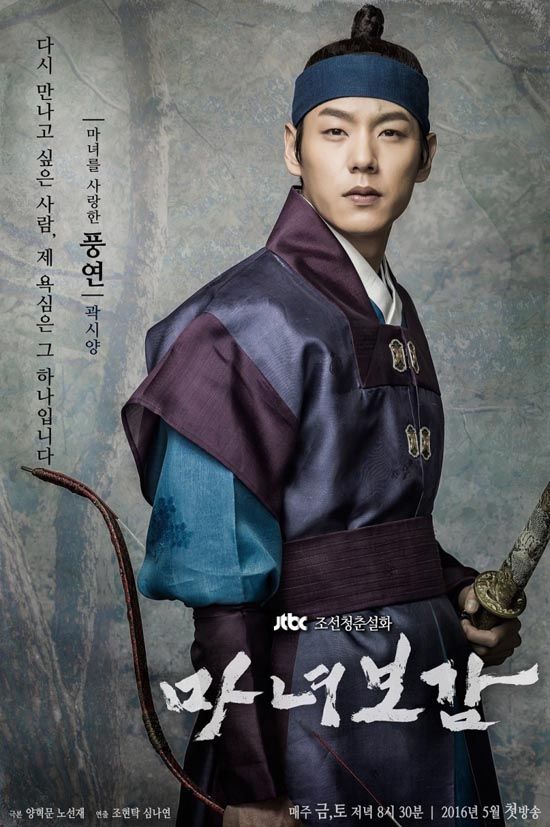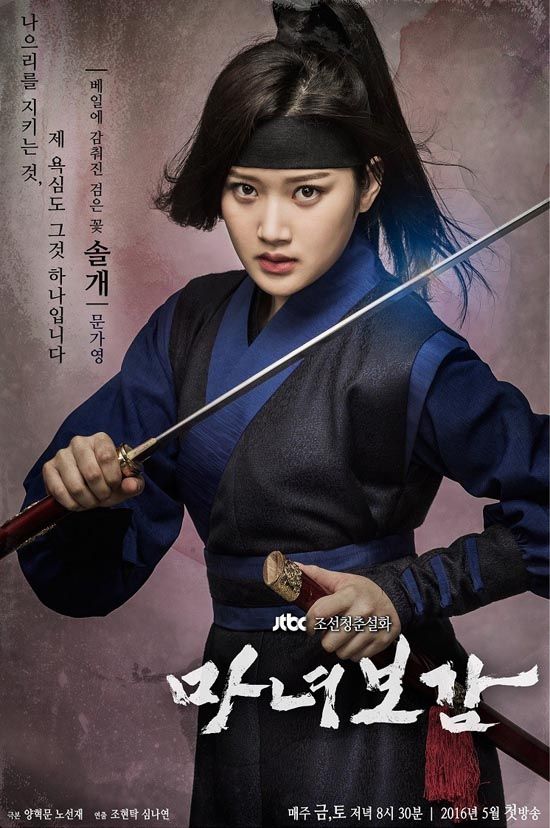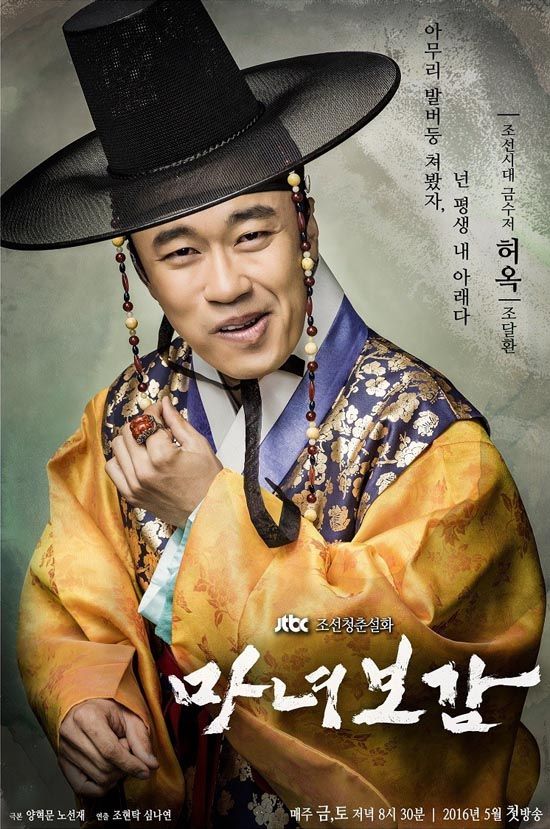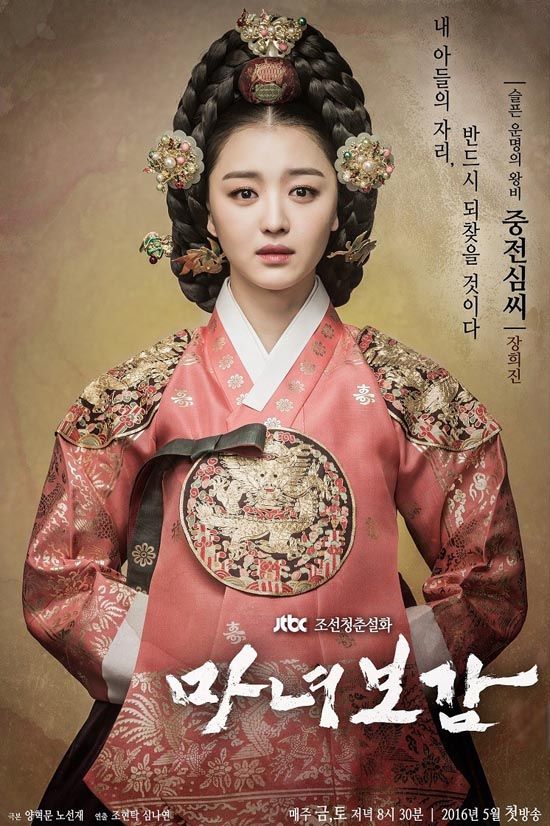 Via IS Plus
RELATED POSTS
Tags: Kim Sae-ron, Kwak Shi-yang, Lee Sung-jae, Lee Yi-kyung, Mirror of the Witch, Yeom Jung-ah, Yoon Shi-yoon