Odds and Ends: Assembling the minion army
javabeans: Well, I know what we're all doing this week. And weekend.
girlfriday: And next week…
HeadsNo2: And next weekend.
javabeans: There are just a lot of sample recaps, okay? You guys sure sent us a lot of minion applications. We're super grateful and excited to read them! It's just, if I'd known we'd have the numbers to make a real minion army, I would have worked harder at being evil.
HeadsNo2: It's still not too late, you know.
girlfriday: You've already got the evil overlord part down. Now we just need to train the army. Not it!
HeadsNo2: Not it!!
javabeans: What's the point in being the overlord if I can't boss anyone around?
girlfriday: I never said we were a GOOD army.
HeadsNo2: But first, we have to pick the recruits. And there are SO MANY to choose from, gah.
javabeans: I recognize this is a problem to be grateful for. I just think that if we tried out everyone, we'd still be doing tryouts far into IRIS 9: Hephaestsus — God of the War-Hammers.
HeadsNo2: Also, we'd sleep when we were dead. And we'd be dead pretty quick.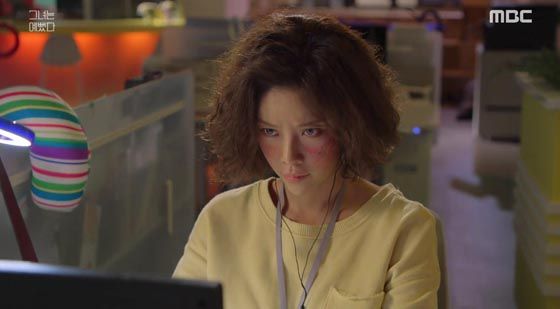 girlfriday: At least this isn't our first carnival.
HeadsNo2: You mean, rodeo?
girlfriday: Potayto, potahto. It's all circusy, right?
javabeans: Wait, are you calling me a clown?
girlfriday: *ignores question*
HeadsNo2: …So, how 'bout those minions, huh? Lots of those.
javabeans: And lots and lots of reading. We have this monster Excel spreadsheet that we're using to keep track of everyone, making sure that each of us reads every sample (meaning each sample gets read three times).
girlfriday: We're doing it American Idol style, where each of us get a vote.
HeadsNo2: Where the votes get broken into a simple "Yes," "No," "Maybe," "Yes/Maybe," "No/Maybe," "Maybe/No," "Yes/No," so on and so forth. Y'know, in a way that totally makes sense.
javabeans: This is what happens when you take three indecisive writers and force them to decide. Our one-word votes turn into paragraph descriptions instead.
HeadsNo2: Even in charts, we can't be brief.
girlfriday: Yes, there are two separate columns for notes, and sometimes the votes are "No unless they work at it, in which case, Maybe."
javabeans: Or "Probably not, but willing to reconsider if you guys talk me into it."
HeadsNo2: Truer words have never been spoken.
girlfriday: Have we mentioned that the chart is very long?
javabeans: It's a really fascinating exercise to read a bunch of recaps on the same episode. I think I read like twenty recaps of the first episode of Monster. And yet, they're all different.
HeadsNo2: There were sooo many for Neighborhood Lawyer Jo Deul-ho too, which was really interesting, because of the way every entry differed in the way they'd set the opening scenes up.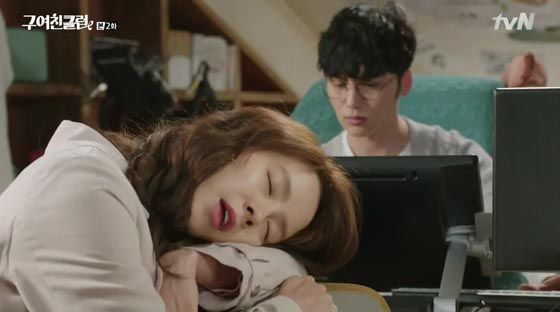 girlfriday: I do think it's instructive, because I'm able to distinguish the better writers immediately if I can follow the narrative right away and picture the scene, and that's especially true if I've read ten other versions that couldn't get me there.
javabeans: Yes, and sometimes I read samples where I've seen the episode but I still can't follow the recap. I'm realizing there's a huge variety in storytelling style, even within the specific format of a drama episode.
HeadsNo2: Reading all those entries, and all the different ways people found to describe the same scenes, made me start panicking about whether I make the same mistakes. And then I read some of my recaps over and thought I should never write again, and I also don't deserve to live.
javabeans: No! You never read your recaps again! Not after the first day, when you might catch a typo or something. Life is about moving forward, and acknowledging that the past happened without needing to really remember all those details.
girlfriday: What she said. I do think that this time around, we have so many good applications that we'll have to stagger the minion bootcamp because we'll just run out of shows to try them out on.
javabeans: Plus that whole pesky thing where in order to try out minions, we have to watch and screencap every single episode ourselves, so that we can train them appropriately.
HeadsNo2: Aaand we're back to not sleeping ever again.
javabeans: Why do we do this again?
HeadsNo2: So that we can maybe sleep in the future?
girlfriday: In 2053.
javabeans: Just in time for IRIS 27: Who Are You — Xena, Goddess of Ramyun 2053.
girlfriday: Not it!
javabeans: Not it!!
HeadsNo2: Nooooooooooooooooooo!!!!!!!!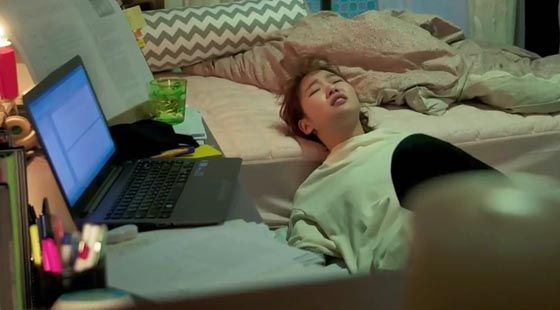 RELATED POSTS
Tags: conversation post, Odds and Ends