Oh Snap! Song Joong-ki is too good for this headline
I've been trying to hold off on posting pictures from the upcoming May spread of Harper's Bazaar magazine, if only because they've been trolling the internet with one (one!) picture every few days. I was hoping to wait until the full spread had been posted, but it's just become way too hard to resist.
So here's Song Joong-ki in all his glory, even shining in that overpowering shirt I just can't seem to stop looking at. He's enjoyed immense and nearly unparalleled success with recently concluded drama Descended From the Sun, and was photographed in Hong Kong while promoting the megashow.
He's actually become so popular there that the photographer had to hide him away to shoot him, since they couldn't risk having him be seen and subsequently mobbed by all his adoring fans. They also had to hide from the rabid paparazzi, with the team involved comparing themselves to the alpha team Song's character was part of in the show. At this point, he may as well be officially named a national treasure and assigned his own set of bodyguards.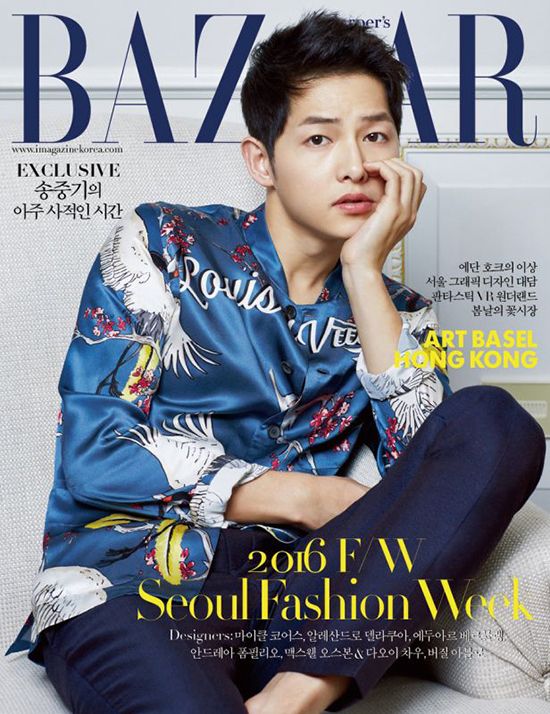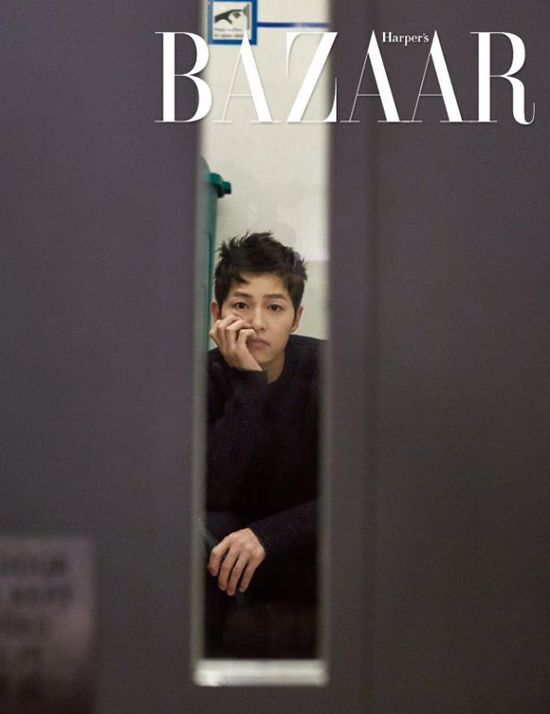 He even posted a short, adorable video asking fans to see his spread once it's officially released in May. As if he had to ask.
Via Dispatch

RELATED POSTS
Tags: Oh Snap!, photo shoots, Song Joong-ki