Seniors Over Flowers in warm human drama Dear My Friends
I love these posters for Dear My Friends, tvN's upcoming drama starring Go Hyun-jung amidst a cast of older veteran actors, all of whom have amassed resumés so long it would take a whole post just to list them. More than anything I love how bright and happy they look, to fit the tone of the sassy, tongue-in-cheek sense of humor we've seen in previous teasers.
With star writer Noh Hee-kyung (It's Okay, It's Love; That Winter, the Wind Blows) penning the scripts, I'd say we can expect thoughtfulness and introspection, but I'm glad to see a lighter side as well. It's been calling itself an anthem for the senior set, and the main poster (below) is meant to take on a "senior citizen Sex and the City" concept. I honestly can't say that I quite see that angle in the promo, but I enjoy that it's their inspiration all the same.
The individual posters feature each cast member holding a flower, and takes on the concept, appropriately, of "We're Flower Youths too." Heh, a nod to tvN's hit travel series Youths Over Flowers, I'm sure, which featured casts of youngsters navigating unfamiliar foreign locales with a camera crew tagging along to capture all the awkwardness and bonding. And there's just something so warm and friendly about those open smiling faces, beautiful and etched with character. (I really do find the faces mesmerizing.)
Going in order of the individual posters below, we have Go Hyun-jin as the sole young'un of the mix (she's 45), a freelance writer who gets drawn into the mix of eight "old fogey" characters who were all either classmates at the same elementary school (cute!) or in a sunbae-hoobae relationship.
Yoon Yeo-jung (Wonderful Season) plays a woman who spent her entire life playing caretaker to the members of her family and ended up a single virgin. She hates aging more than dying, and haaaates being called an old fogey. Kim Hye-ja (Unkind Women) is described as 4-D, which I find hilarious; mostly I'm used to seeing younger people playing 4th-dimension types, which is to say oddball and offbeat, often prone to saying random things. She doesn't want to cause trouble for her children and thus lives on her own, determined to take care of herself. Joo Hyun (Heart to Heart) plays a former lawyer with a humorous personality and a romanticist's heart, and in the show he'll reconnect with Kim Hye-ja, who was his first love.
Na Mun-hee (Feel-Good Day), plays Kim Hye-ja's best friend who's lived a tiring life with an autocratic husband, and dreams of leaving him one day and traveling the world freely. Shin Gu (Grandpas Over Flowers) plays her cheapskate husband with the fiery temper, and while I'm a teensy bit sad to hear him described as a meanie, I'll hold out hope that his character takes a turn — he becomes the outsider in his family, for one. And Shin Gu is just so cuddly and sweet in real life, for another — you can't just waste that!
Park Won-sook (My Daughter Geum Sa-wol) plays a woman who has a successful career as an actress, but is lonely — at least she'll have a friend (frenemy) in Go Du-shim (Strange Daughter-in-Law), though that relationship will have its share of conflict. Go Du-shim is described as an unstoppable gangster mom (HA) to Go Hyun-jung, and is always bickering with her daughter in realistic and relatable ways. But I'm sure bossy mom will get as much as she gives, because her mother is dramaland's favorite granny, Kim Young-ok (Please, Mom), who's the eldest of the bunch and described as a foul-mouthed, lively, positive grandma. Oh, she's gonna be awesome.
Dear My Friends will premiere on May 13 as a Friday-Saturday drama on tvN.

Go Hyun-jung:

Yoon Yeo-jung: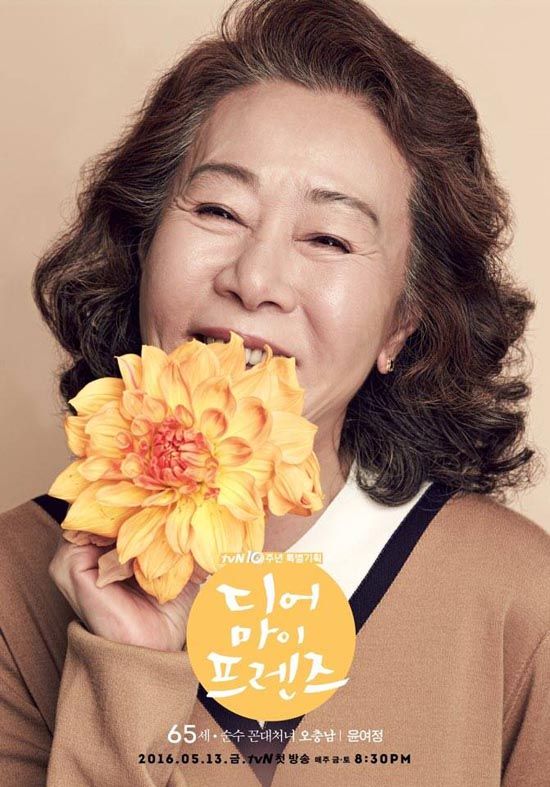 Kim Hye-ja: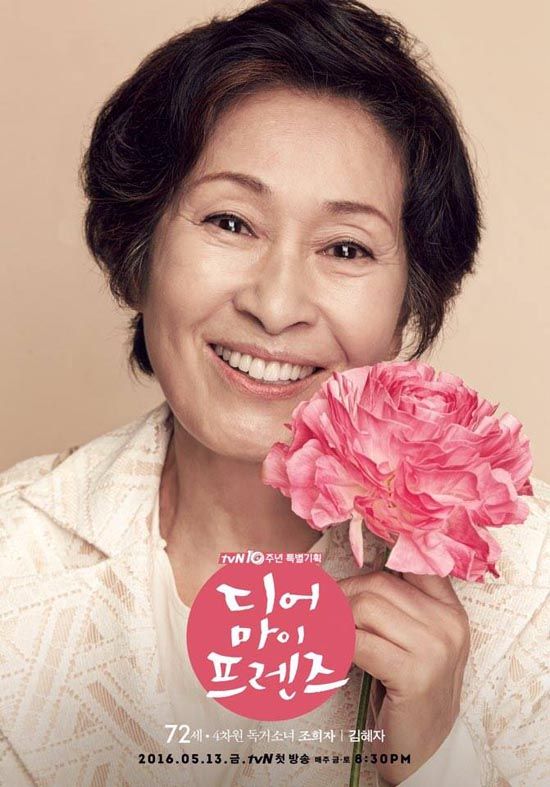 Joo Hyun: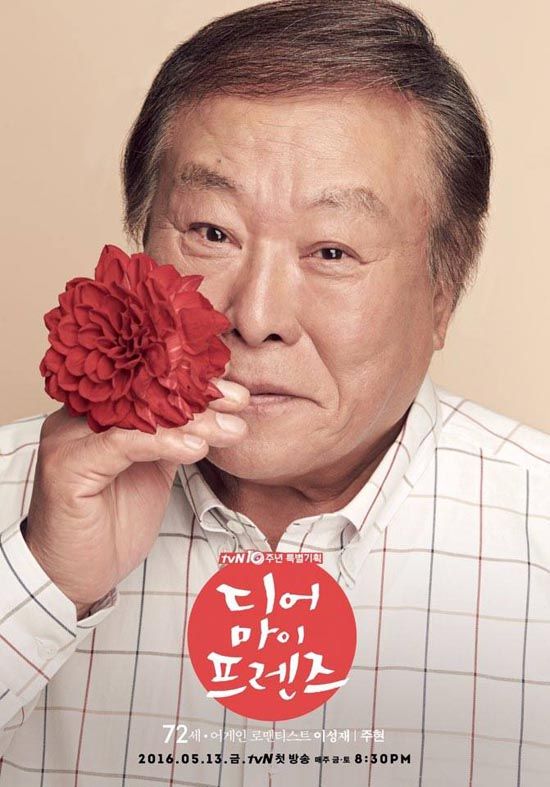 Na Mun-hee: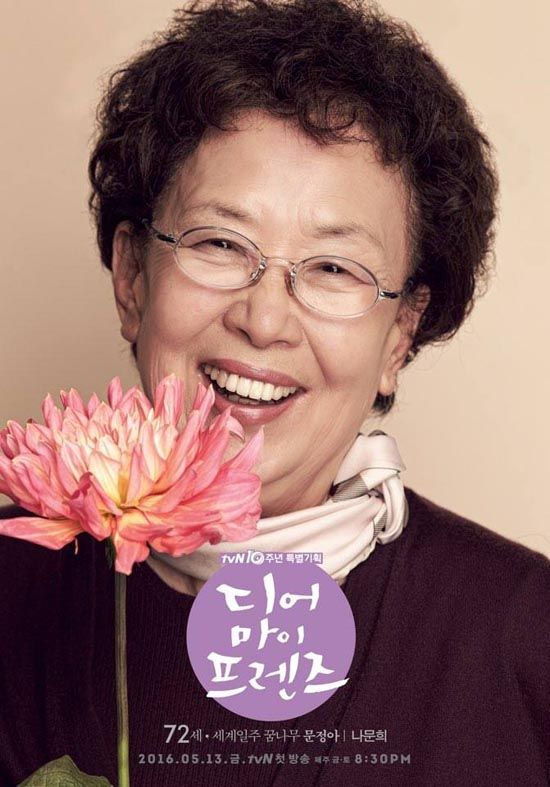 Shin Gu:

Park Won-sook:

Go Du-shim: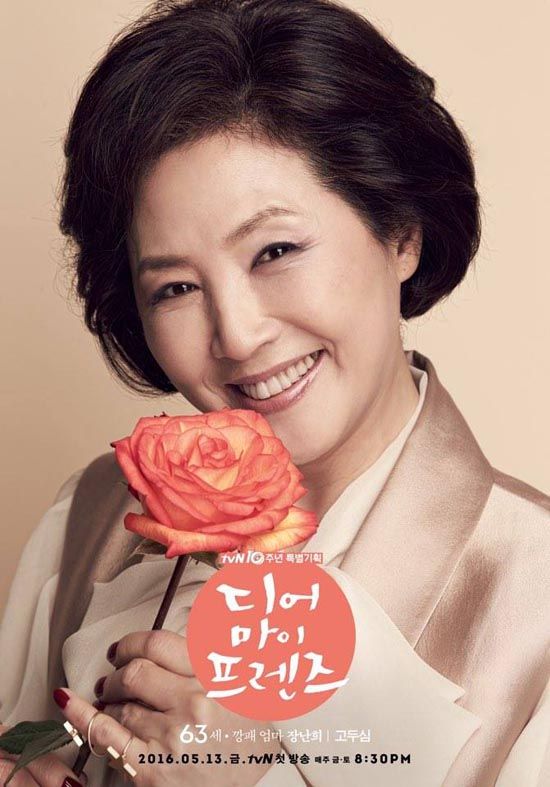 Kim Young-ok:
Via Sports Chosun
RELATED POSTS
Tags: Dear My Friends, Go Du-shim, Go Hyun-jung, Kim Hye-ja, Na Mun-hee, Shin Gu, Yoon Yeo-jung