Auditions draw over 700 hopefuls in search for Joo-won's Sassy Girl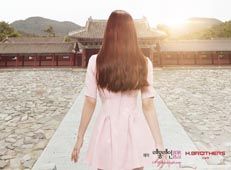 Open call casting auditions have started for the drama remake of My Sassy Girl, the new youth sageuk adaptation starring Joo-won (Yong-pal) from production company Raemong Raein (Sungkyunkwan Scandal).
In the original film My Sassy Girl (2001), Cha Tae-hyun (The Producers) played the bumbling dorky college student to Jeon Ji-hyun's (Assassination) powerful charismatic sassy girl. Their adorable chemistry led to what is now considered one of the most iconic Korean romantic comedies. In this new drama remake set in Joseon, Joo-won will be playing the role of hapless scholar Gyun-woo who finds himself swept along by the wild adventures of a new sassy girl.
Over 700 women have already participated in the open calls, and more are expected to audition in the near future. Everyone from rising star actresses to tyro girl group idols to female comedians have taken this chance to prove their potential. It's a great publicity stunt as well, since it's an open invitation for any female in her twenties to thirties to break into the Korean entertainment industry. And let's face it, even the slightest chance to meet Joo-won in person as his leading lady could get any red-blooded female to audition.
My Sassy Girl will be 100% pre-produced, and plans to be broadcasted sometime in early 2017 simultaneously in Korea, Japan, and China.
Via Newsen
RELATED POSTS
Tags: adaptations, Joo-won, My Sassy Girl