Black-and-white couple for fantasy-romance Scarlet Heart: Goryeo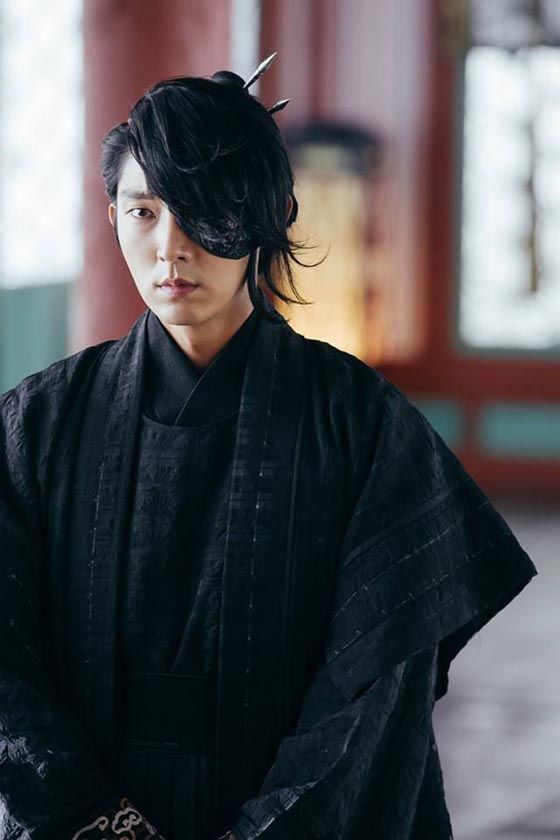 How many different ways can Lee Jun-ki look ethereally beautiful in sageuk garb? After all the many historical projects he's done thus far (King and the Clown, Iljimae, Arang and the Magistrate, Joseon Gunman, Scholar Who Walks the Night) you'd think he'd start repeating looks, but apparently when you're Lee Jun-ki, you never run out of ways to be gorgeous.
There's not a lot to say about these latest stills from SBS's upcoming time-travel fantasy romance series Scarlet Heart: Goryeo, other than that I dearly wish the production would release more than two pictures at a time, which does little to satisfy my curiosity about the drama. The show stars IU as a modern-era woman who travels back to Goryeo times and gets entangled in lovelines with a host of Goryeo princes, in a story that sounds like a mix of Faith meets Outlander. The original Chinese series has already amassed a sizable fanbase, so the question is whether this version of Scarlet Heart will be able to attract the same kind of popularity and buzz.
Well, all I know is that I'm really ready for this next season in dramaland; things have felt like they've been in a slump the past few months, and I'm ready for the new crop to revitalize the scene. I almost fear that we'll be drowning in too many shows in another month or two, but I'll take that kind of deluge over drought any day. Glug glug.
Scarlet Heart: Ryeo also stars Kang Haneul, Hong Jong-hyun, Nam Joo-hyuk, Ji-soo, and Baekyun, and is directed by PD Kim Kyu-tae of It's Okay, It's Love. The drama will be a Monday-Tuesday series premiering on August 29 on SBS.
Via Newsen
RELATED POSTS