Cinderella and the Four Knights take up residence at tvN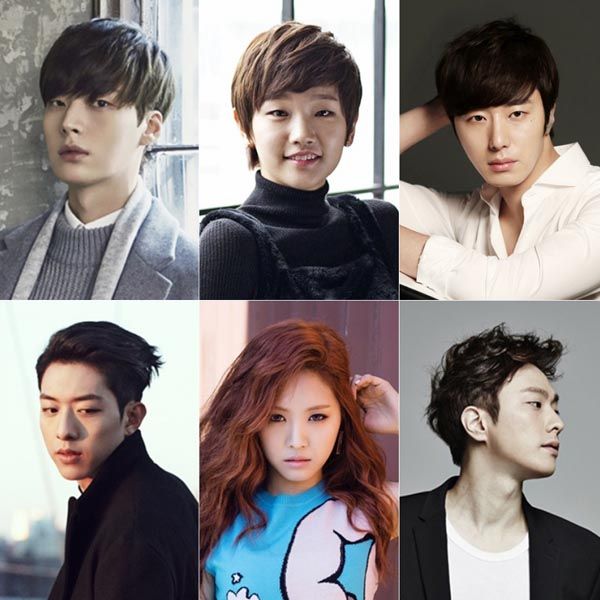 And thank goodness for that. I'd been getting a little worried about the fate of "fantasy cohabitation romance" drama Cinderella and the Four Knights, which secured a pretty good cast and has a cute premise but seemed to be struggling to find a home anywhere. Now tvN has snapped it up, and although they haven't figured out which specific timeslot to put it in yet, knowing they've taken the show makes me feel a lot better about its prospects.
Cinderella and the Four Knights will be a fully pre-produced drama and stars Park So-dam (Because It's the First Time, The Priests) as a twenty-year-old who ends up living in the same mansion as three third-generation chaebols, cousins who are similar in some ways, very different in others. She's a student who works multiple jobs to scrape together tuition, and comes upon the chance to earn a huge amount of money by entering the chaebol house.
The three men are played by Jung Il-woo (Records of a Night Watchman) as the rebel, Ahn Jae-hyun (Blood) as the cold one, and Lee Jung-shin (Temptation) as the nice oppa type. The fourth knight will come in the form of the family's bodyguard, played by Choi Min (Riders: Catch Tomorrow), who becomes a Daddy Long Legs figure to our heroine. Apink idol Sohn Na-eun (Twenty Again) will have a love triangle of her own, as the childhood friend of Ahn Jae-hyun; she's had a crush on him for a long time, which he doesn't return, while Jung Il-woo harbors feelings for her.
Cinderella faced scheduling complications recently when lead actress Park So-dam was courted to star in Beautiful Mind, KBS's soon-to-premiere Monday-Tuesday drama, but hadn't completed filming on Cinderella, which began production in January but fell behind schedule. As a result, she couldn't commit to or begin shooting Beautiful Mind until very late in the game (that drama has yet to start filming, despite being three weeks from premiere), and obviously couldn't film both concurrently. Meanwhile, the drama timeslots were being snapped up by shows on all stations, and it was looking like we wouldn't get to see this drama anytime this year.
Now it remains for tvN to figure out where to put Cinderella and the Four Knights. There's some question as to whether it might overlap with the broadcast of Beautiful Mind, but that seems like an invitation for criticism that I imagine tvN will want to avoid.
RELATED POSTS
Tags: Ahn Jae-hyun, Cinderella and the Four Knights, Jung Il-woo, Park So-dam