Fake punches and a script read for Bring It On, Ghost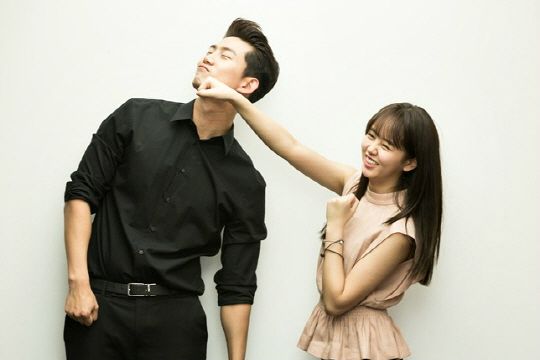 The first script reading for tvN's upcoming supernatural rom-com drama Bring It On, Ghost just took place, and reportedly the chemistry was off the charts. Starring Kim So-hyun (Who Are You—School 2015) and Ok Taecyeon (Assembly), this drama is about a ghost girl and an exorcist boy who fight their way into love.
We have Kim So-hyun playing ghost Kim Hyun-ji, who spent her past life studying too hard and died right before taking her college entrance exams. So she's completely wide-eyed and excited about learning how to have fun. From watching dramas to realizing the existence of boys, she's having the time of her after-life. Then we have Ok Taecyeon playing Park Bong-pil, the neighborhood exorcist guy who gets rid of your unwanted house-ghost for a fee.
In the original webtoon, Hyun-ji was the one ghost Bong-pil couldn't get rid of, who just happens to end up haunting his house. So maybe cohabitation hijinks are in the works? It's just that the age gap makes it slightly weird.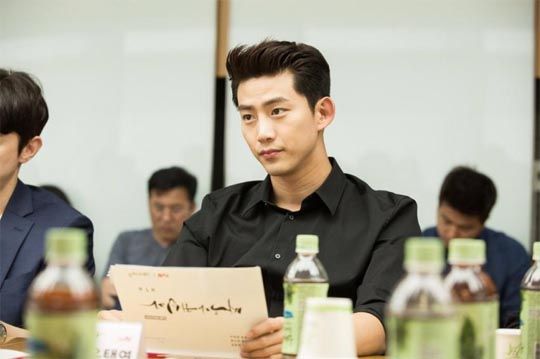 Anyway, there are some other strong comedic actors rounding out the cast for Bring It On, Ghost. Kwon Yul (One More Happy Ending) is playing the mysterious veterinary professor who also has some sort of sixth sense. Kim Sang-ho (Lucky Romance), who is absolute comedic gold, will be appearing as the understanding monk who plays a big role in Bong-pil and Hyun-ji's adventures. Kang Ki-young (Come Back Ajusshi), who was a hilariously disgruntled sous chef in the quirky drama Oh My Ghostess, is playing a character from the afterlife for Bring It On, Ghost. In addition, Lee David (Mirror of the Witch) is reuniting with his Who Are You—School 2015 co-star Kim So-hyun in this new drama as a model student in charge of a supernatural afterschool club.
Before Oh My Ghostess and Master's Sun, I was a bit skeptical about the horror fantasy genre mixing with my beloved romantic comedies. However after seeing the humorous yet meaningful dilemmas that an element of the unnatural could present in an otherwise formulaic love story, I'm completely on board, and captaining my own supernatural rom-com ship. That being said, it's going to be pretty hard to follow up ratings record-breaker Oh Hae-young Again. As the follow-up Monday-Tuesday drama to that show, Bring It On, Ghost will start airing on July 11.
Via DongA Sports
RELATED POSTS
Tags: Bring It On Ghost, Kim So-hyun, Kwon Yul, Taecyeon