Goodbye Mr. Black: Episode 20 (Final)
Goodbye, Goodbye Mr. Black. I can't say I'll miss you, or that I'll think of you, that is, unless you do something wildly horrific to our main characters and make me come back with a new name to hunt you down and get my revenge. But you won't do that, right? We've come too far for you to pull that on me now, right? Why am I nervous? Welp, there's only one way to find out…

FINAL EPISODE RECAP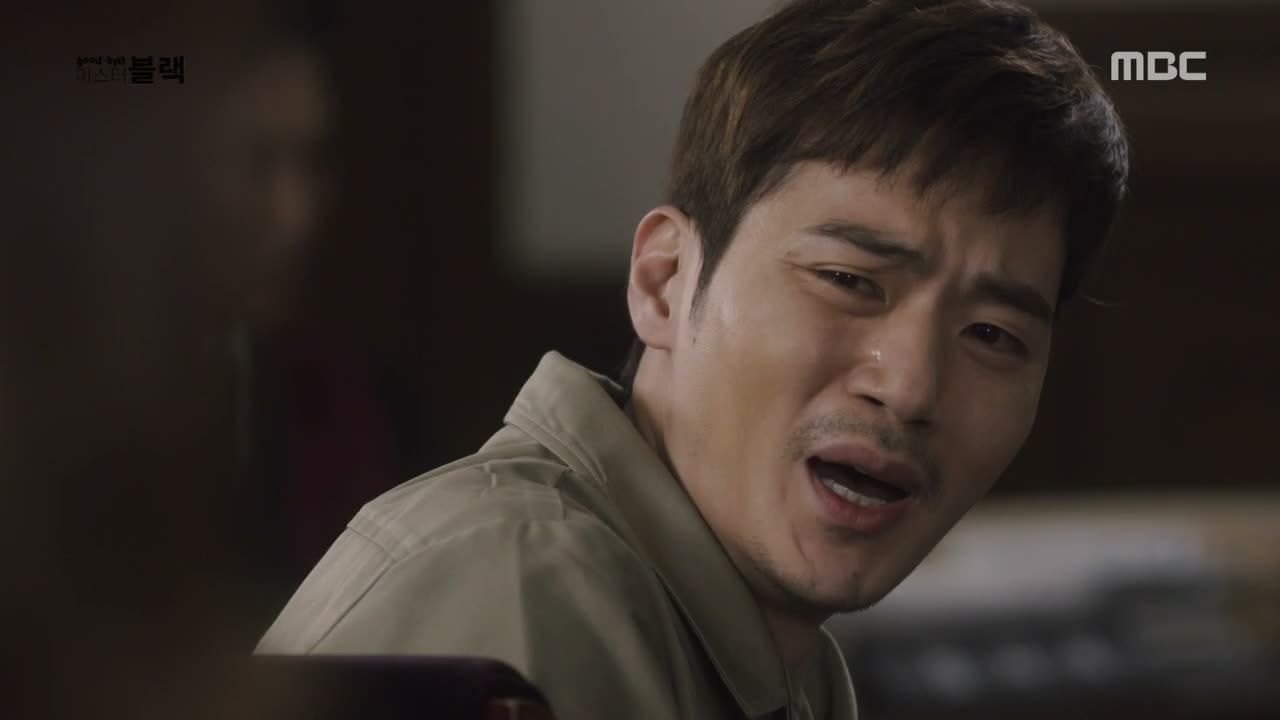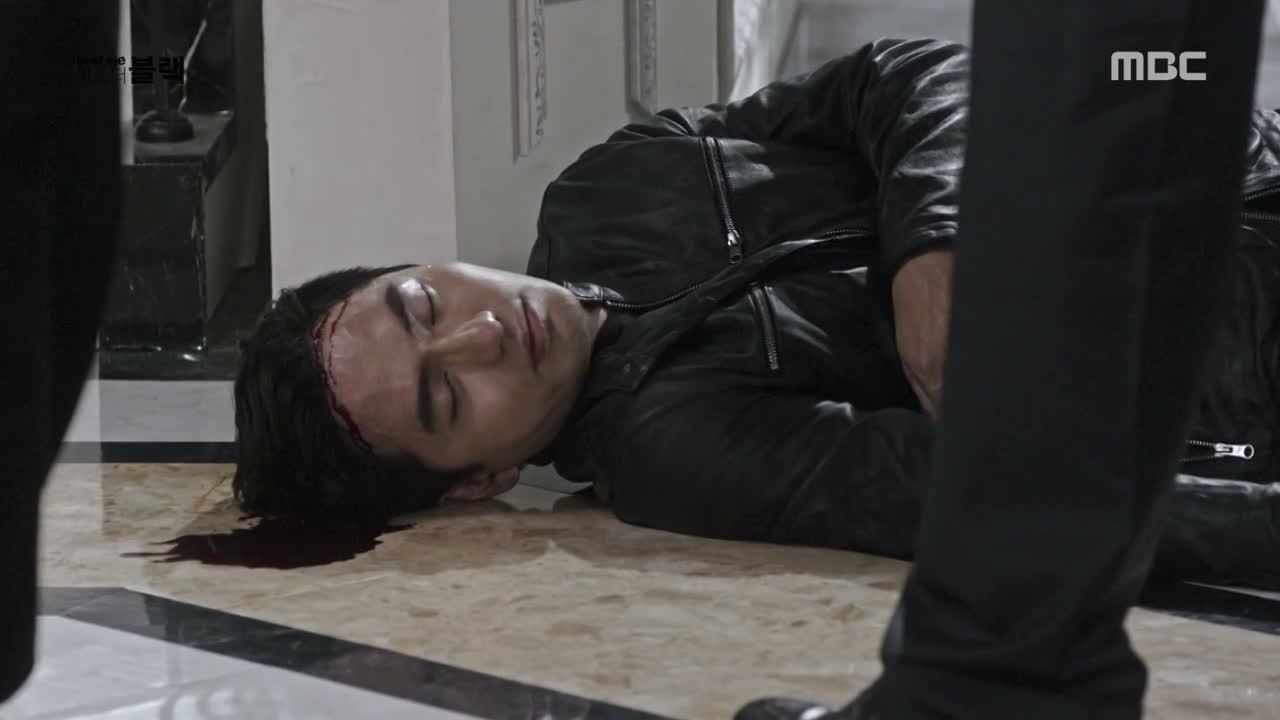 On trial for murder and waiting for the friend you betrayed to save you—it's definitely an interesting position that Sun-jae has landed himself in, and he starts to panic when Black doesn't show up with the evidence they need. He assumes the worst, that Black is dead.
There is a worrisome amount of blood currently pouring out of Black's head as he lies unconscious on the floor of Sun-jae's house. Teacher Baek's henchmen dig out the pen recorder they're after, and Teacher Baek tells them to make absolutely sure Black is dead and made to disappear without a trace.
They're just about to haul his body away when trusty sidekick Gye-dong busts in to save him. (Why wasn't he with you in the first place?) He's rattled by the sight of Black lying there in a pool of blood and goes ragey on the henchmen, who run when they hear the sirens approaching.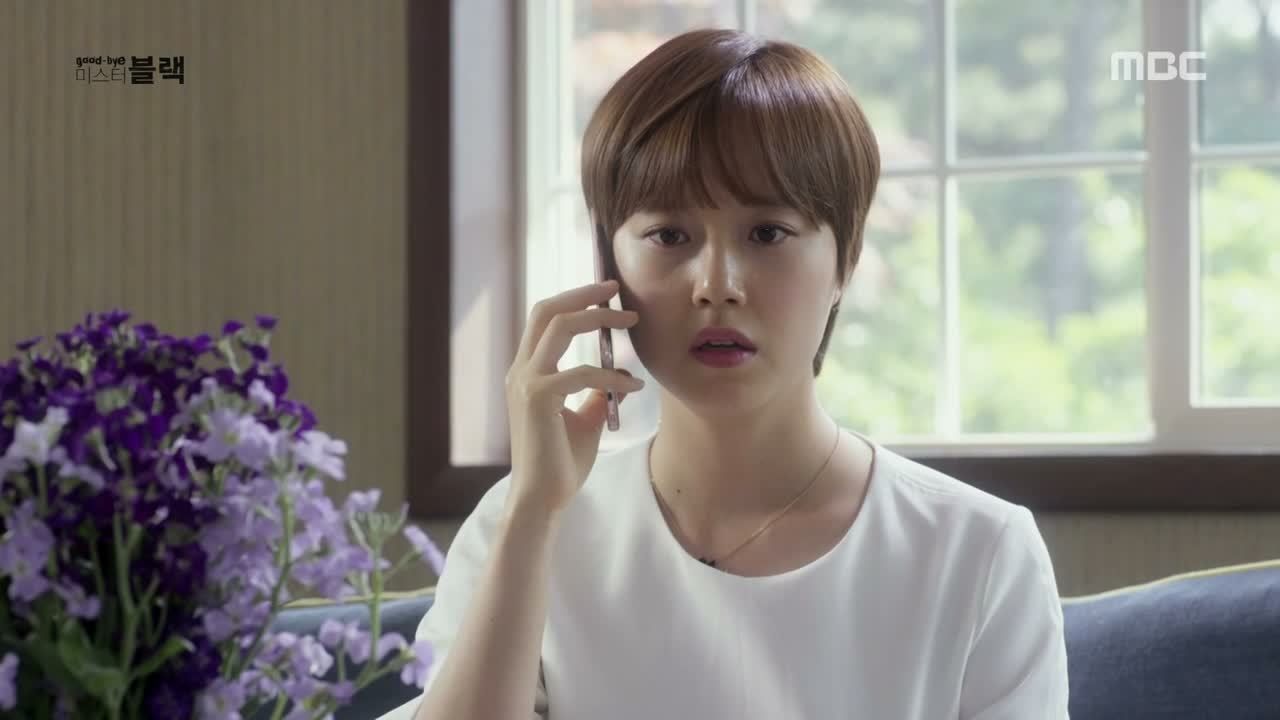 Swan waits and waits for Black to come home so she can give him the ring she bought, but when she calls, it's Gye-dong who answers with bad news. The ring falls out of her hand and she sits there, stunned and in denial.
But she's there at the hospital to meet Black as he's being wheeled into the emergency room, and when she yells at him that he has to keep his promise not to go yet, he opens his eyes just a tiny bit to look at her.
Ji-ryun rushes in behind them and shouts to Black that he's found evidence to prove that Teacher Baek isn't the real Baek Eun-do. At that, Black lets his hand drop and his compass falls to the ground. Ji-ryun opens it, and inside he finds a mircro-SD card.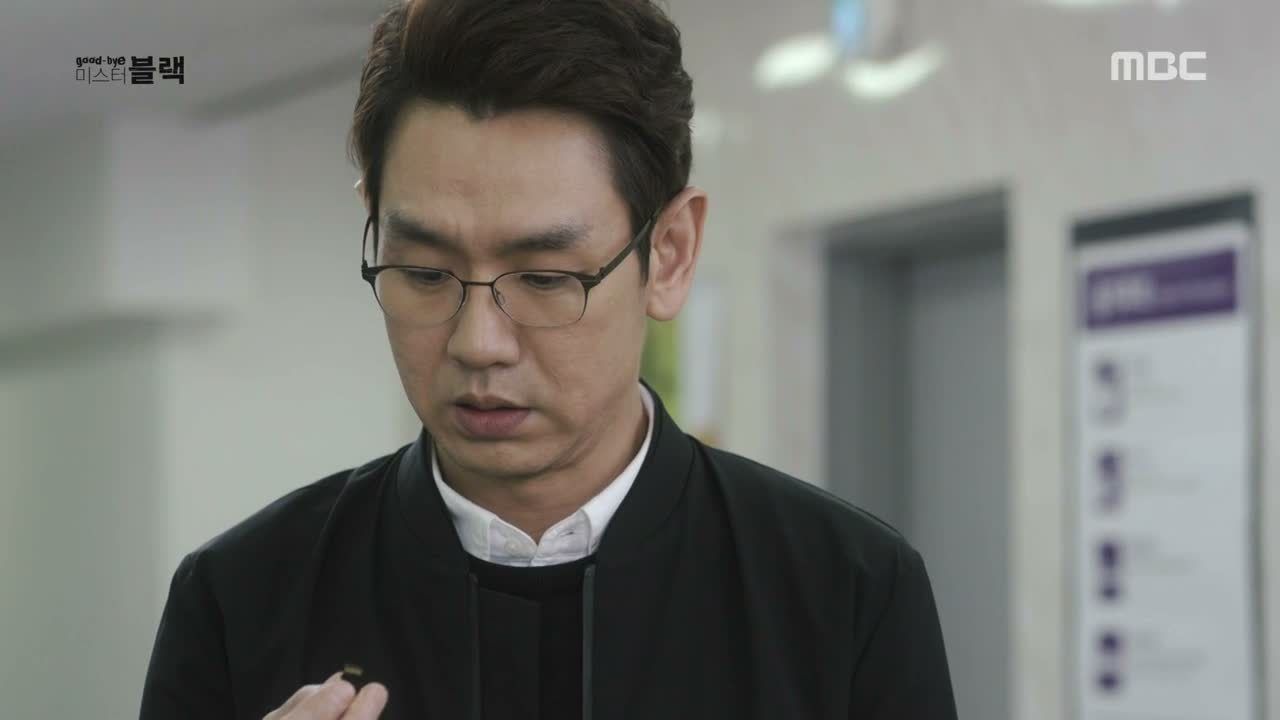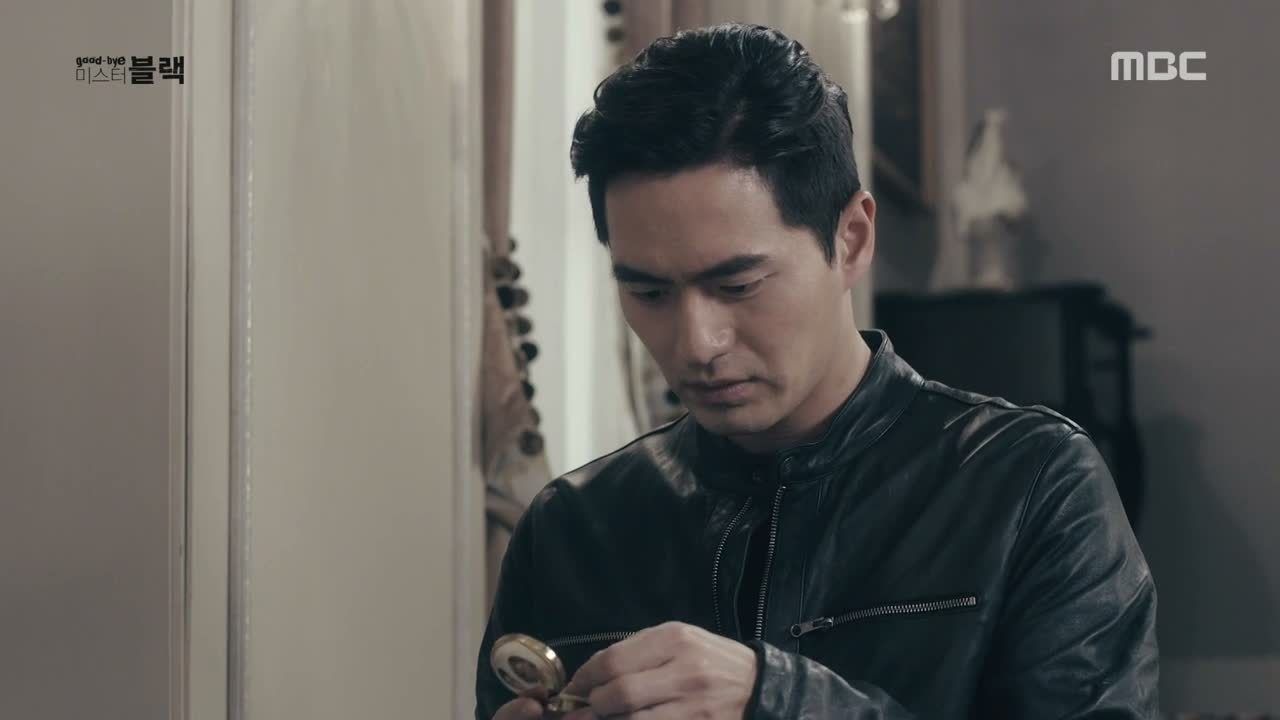 In flashback, we see that Sun-jae had hidden the real pen recording on that SD card, taped to the back of his wedding portrait with Mari. That's why Black had taken such care to strap his compass onto his hand, since that's where he put the real SD card. He'd sent a text to Ji-ryun to let him know.
Which means Teacher Baek has the decoy pen recorder. He listens, enraged when he only hears the first line repeated over and over. (Why wouldn't you leave an exact copy on it so that he thinks he got what he wanted? This show.)
Swan urges Black to keep his promise about returning to their house together, and he's too weak to talk, but he takes out one last letter from his pocket, now smudged with his blood.
She takes it and puts the wooden compass in his hand, and Black sheds a tear. Swan thinks to herself, "If it's hard for you, don't endure and just go. I'll go to you. Wherever you are, I'll find you."
The doctor says they have to operate and prepares everyone for the high probability that Black will die on the operating table. As Black goes into surgery, the long wait begins for everyone else out in the hallway.
Sun-jae's dad goes to visit Sun-jae in prison and update him on Black heading into surgery. Dad asks how he let things get this bad, and asks what they're going to do if Black dies like this. Sun-jae breaks down in tears, wailing, "Father, father," probably for the first time in decades.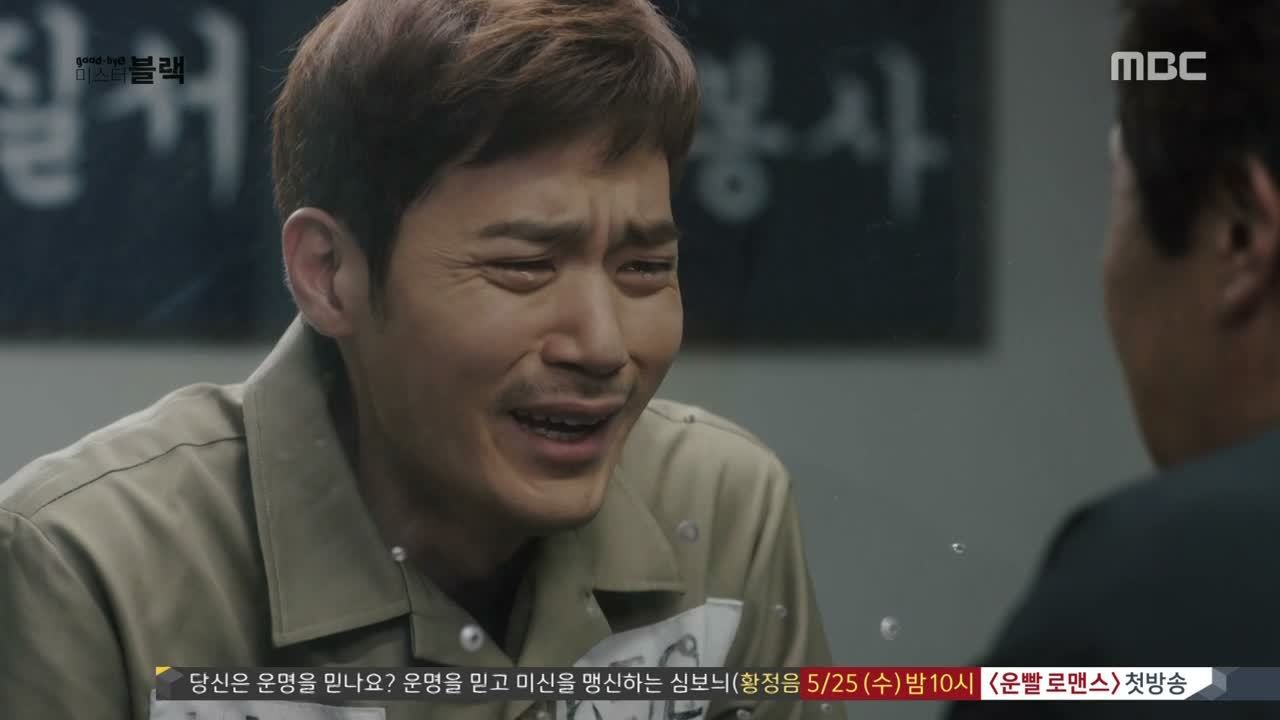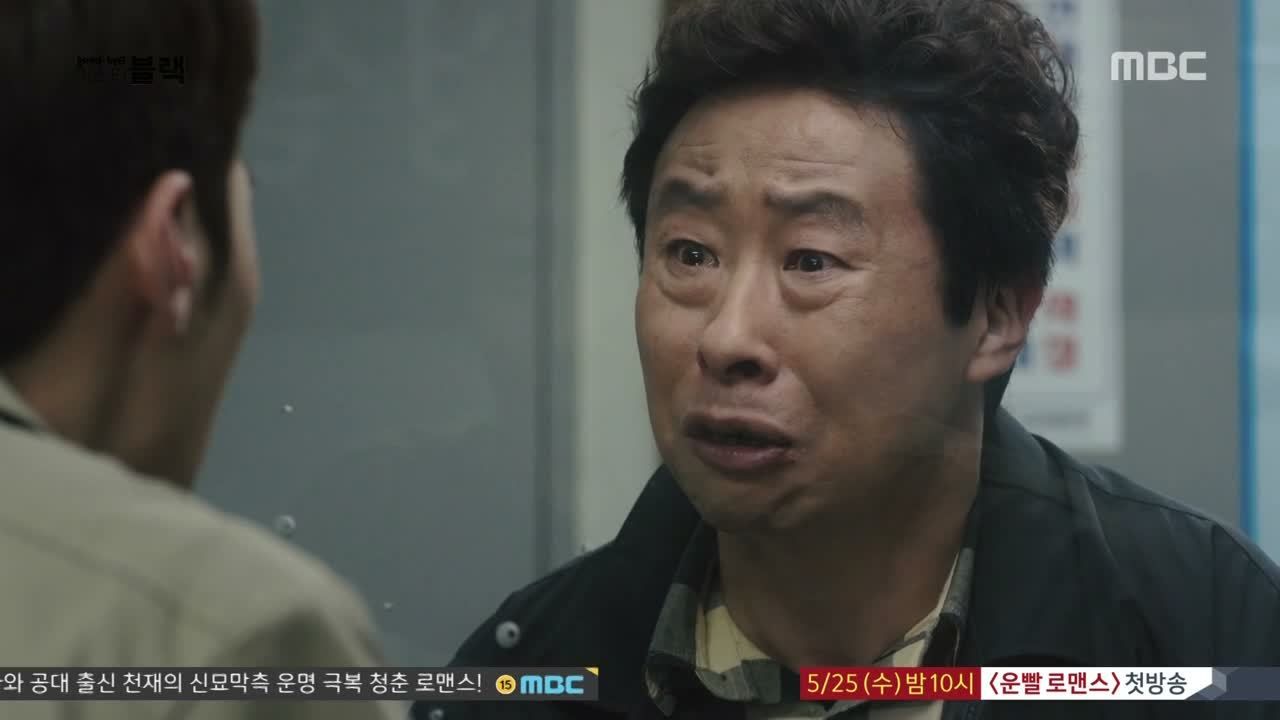 As Black's surgery continues, Swan finally opens the last letter, which we saw him write the other day. He asks her to return the wooden compass if he goes first, since taking back gifts is a petty thing to do.
He names all the people in their lives, and says it's a good thing that they're all by Swan's side when he goes. He asks her to live happily surrounded by good people, and not to come too quickly just because she misses him. He tells her to remember the words spero, spera—that as long as she lives, there is hope.
Black writes, "I'm going to leave smiling, thinking of you. So don't be in pain. Don't worry. I'll always be looking down on you from up above. I'll keep my eyes wide open like a mommy elephant and protect you. Goodbye. It's not a farewell, but a greeting that it was nice to meet you. My Swan, become a swan now and fly away. I love you. My love, goodbye. –Mr. Black."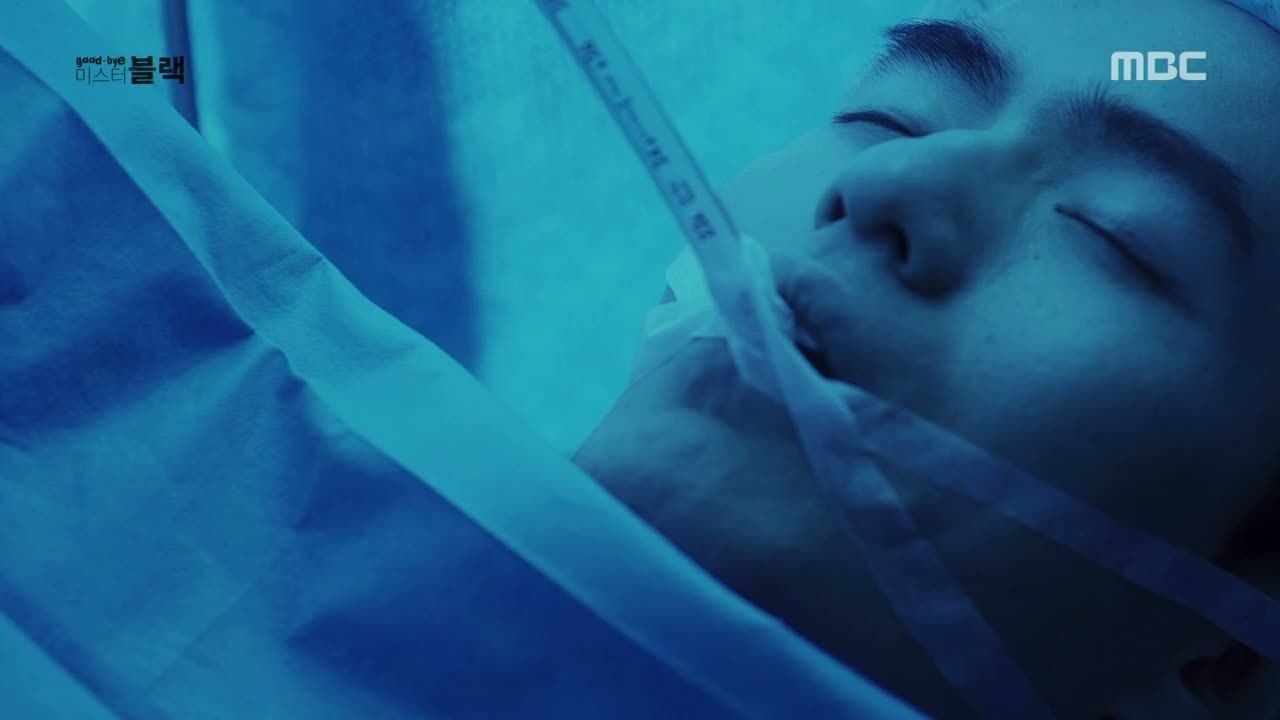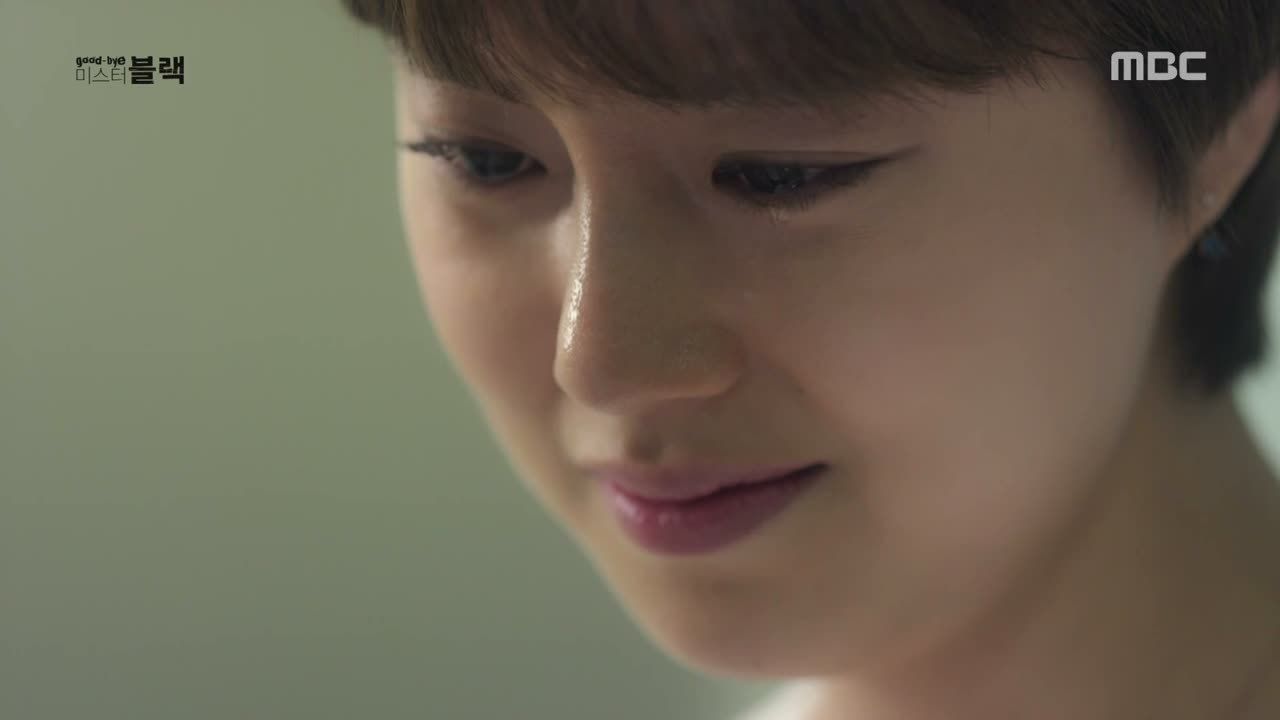 Things seem to be going badly in the operating room, but Swan doesn't stick around for the results. She heads home and leaves a drawing on the table, of the night they lit wish lanterns back in Thailand, and then heads out.
Woo-jin and Ji-ryun realize she's not in the hospital and go looking for her, when Woo-jin's detective friend calls with news. Woo-jin shouts in a panic, "Swan can't go there!"
But that's exactly where Swan goes—to Teacher's Baek's house, to confront him with the truth. She asks if he really thought that killing Black was all there was to it, and screams that she's recovered all of her memories, including the day he killed her parents. Teacher Baek just cackles and says she should've run away like she did that day, and says he killed her father because he looked at him with those same judgmental eyes that Swan has right now. Dad opposed his drug trade and tried to prove his corruption, so Teacher Baek killed him.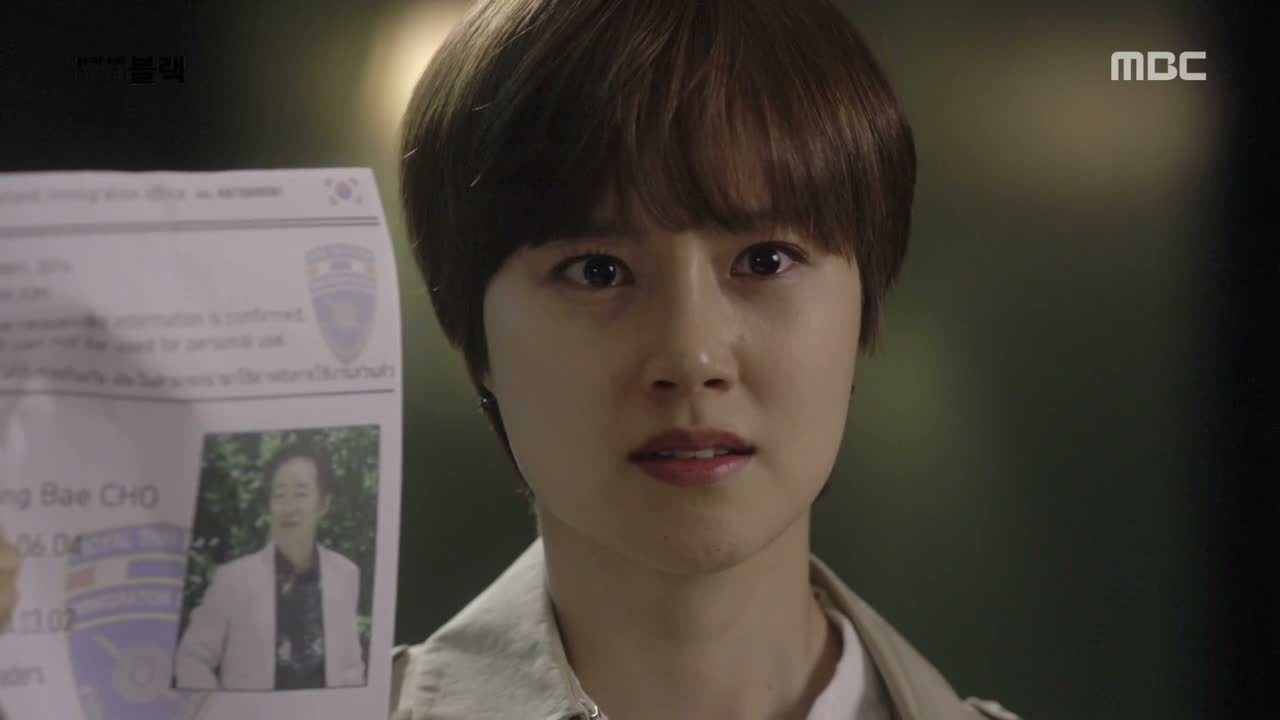 Swan grits out, "Murderer! People like you shouldn't be allowed to live in this world!" Teacher Baek looks amused at her threats, and points out that Black can't protect her anymore. He pulls a gun on her, and she flinches. Teacher Baek says he never should've let her live that day. He challenges her to prove that he killed anyone, declaring triumphantly that money will save him in the end.
But Swan gets his attention when she calls him by his real name, Jo Sung-bae. She clenches her teeth and takes out the papers that prove his identity, and declares that he won't get to touch any of that dirty money he killed to get his hands on—she'll make sure of that.
He looks alarmed at that and asks for those papers, but Swan just challenges him to go ahead and shoot. She says that she's not afraid to die because if Black goes, she's going to follow, and if he lives, he shouldn't have to live in a world with Teacher Baek in it.
She throws the papers in the air, and Teacher Baek shoots…
In the operating room, the lead surgeon slumps down in defeat, and looks ready to give up on Black…
Swan is lying on the floor, bleeding, and Teacher Baek cackles at her for being dumb enough to risk her life for love. He thinks he's safe as long as she's dead, but Swan clamps onto his leg and says he's a murderer, and she's the proof.
On cue, the cops bust through the doors and arrest Teacher Baek. This was the plan? This is a terrible plan.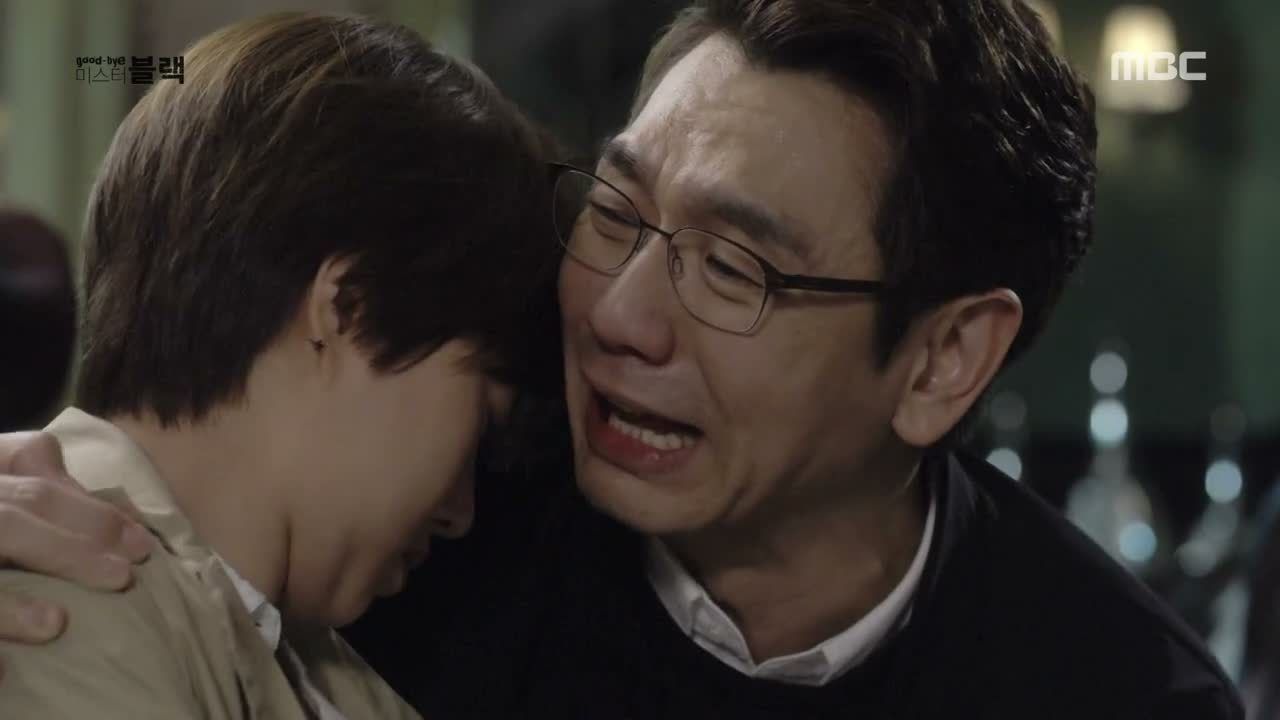 Ji-ryun runs in behind them and holds Swan in his arms, yelling at her for not telling him about this. She thanks him for saving her life back in Thailand, and then as she loses consciousness, she says in voiceover that her life was bright and happy because she met Black.
Swan ends up on the operating table while Black is still in surgery, and she flatlines. Sung-min hurriedly tries to revive her, and in Black's operating room, we see a tiny movement in his fingers as he clutches the wooden compass in his hand. A moment later, Swan's heart starts to beat again…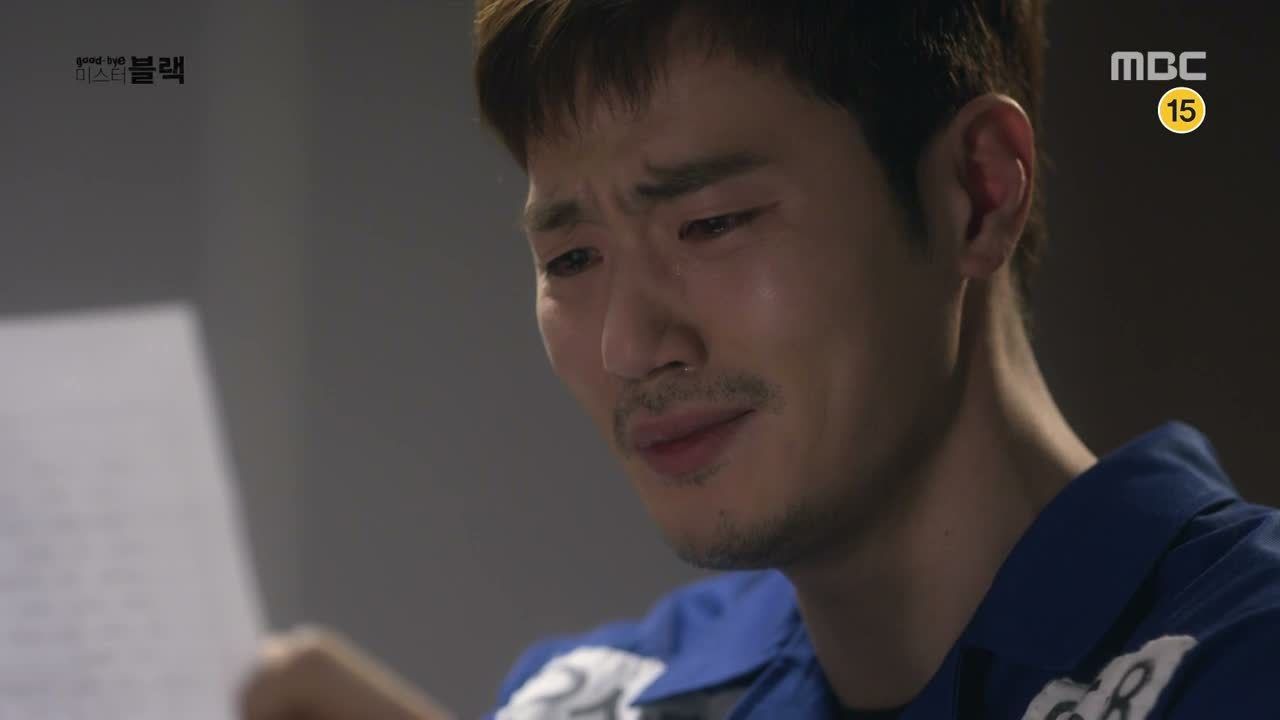 Three months later, Ji-ryun visits Sun-jae in prison and asks if he's really okay to finish out his trial without a lawyer. Sun-jae doesn't say a word, so Ji-ryun hands him a letter, saying that it's Chairman Cha's last will and testament. He didn't think Sun-jae or Black would follow it when they were so filled with hate for one another, but he thinks it's right to give it to Sun-jae now.
As he reads it, we get glimpses of Ji-soo looking at a picture of Black and Swan, and Mari replacing her wedding photo with the one of Chairman Cha's family before packing up and moving out of the house. In the will, the chairman says he has four children—Ji-soo, Mari, Ji-won, and Sun-jae—and requests that Sunwoo Group be managed by capable people in the company, and that his four children should split his personal assets equally.
Sun-jae breaks down in sobs as he reads this, shamed to realize what he could have had if he'd been less greedy, and how he lost his family because of it.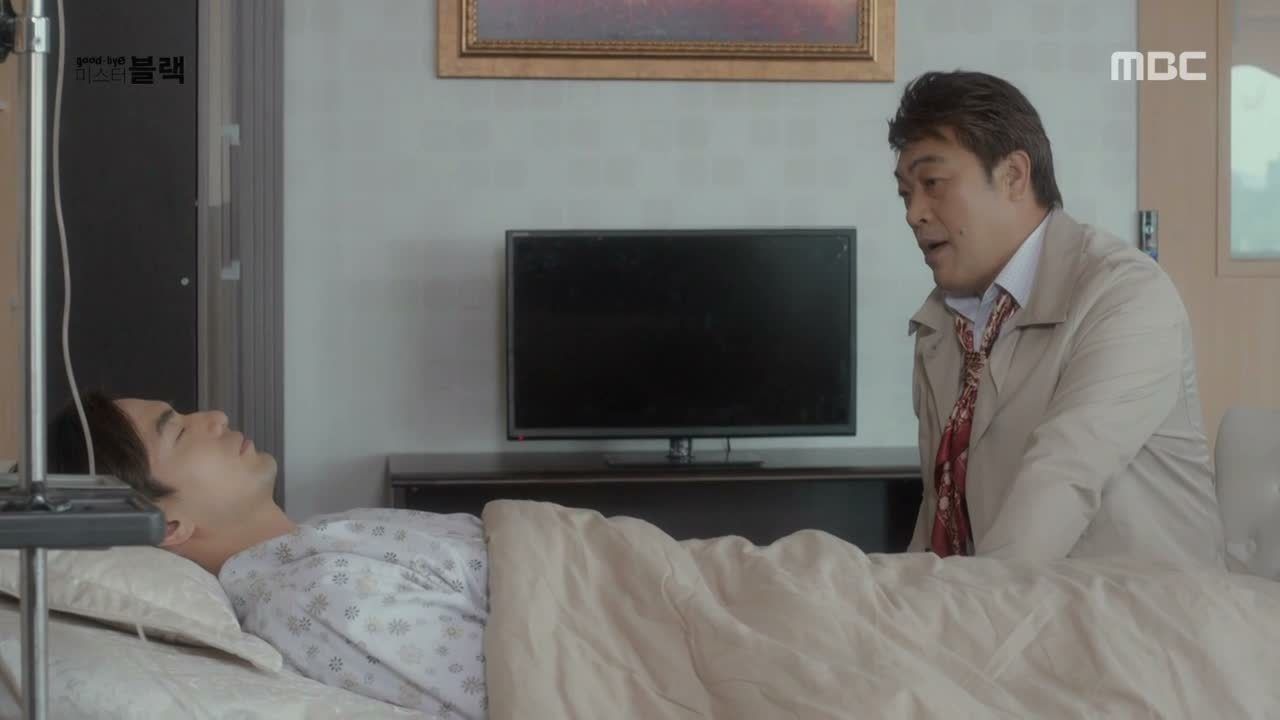 The final verdict is reached in the trial: Director Nam gets five years in prison, Sun-jae gets ten years, and Teacher Baek is sentenced to life in prison. Sun-jae looks around with a sad smile before getting on the prison bus, and doesn't see Mari watching from a distance.
Sung-min watches the final verdict on TV and tells Black that it all went well, so he should wake up now. Black is lying in a hospital bed, in a coma since his surgery. Where's Swan? Don't tell me she died…
Woo-jin meets his father with tofu as he's released from prison, and suggests a drink since he has no afternoon drinking buddy anymore.
Ji-soo visits Black and puts both compasses in his hand, and I'm beginning to think they have magical powers, because his hand instantly twitches.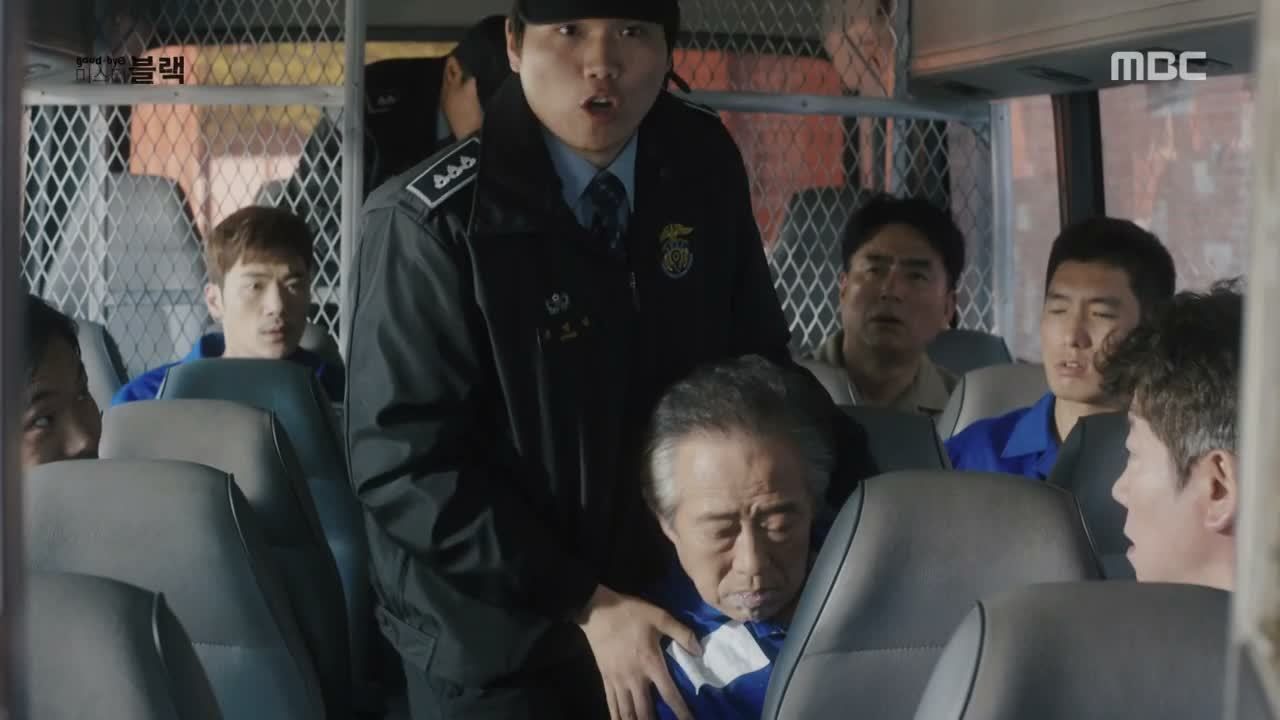 On the prison bus, Sun-jae notices Teacher Baek sneak something from another prisoner. He seems to have ingested something, because a minute later, he's convulsing and foaming at the mouth. The guards yell to be diverted to the hospital. Nooooo.
Sun-jae's dad visits him on his first day in prison, but Sun-jae asks him to hurry back out and call Ji-ryun, because Teacher Baek is clearly planning something nefarious. Sure enough, when the doctor comes to check on Teacher Baek, he wakes up and jabs the doctor with a syringe, and then just saunters through the hospital in the doc's clothes.
Ji-ryun and the detective arrive just a minute too late, and Teacher Baek avoids being seen and manages to slip out to the parking lot, where a henchman is waiting to pick him up. He's planning to escape to China by boat, and takes a duffel bag with money and a gun. Is it really this easy to escape life imprisonment? Really?
Gye-dong sees the news about Teacher Baek's escape on TV and goes back up to Black's hospital room, and is shocked to see him awake and sitting up. Black says nothing at first, so Gye-dong asks hesitantly if he remembers who he is. After a long pause, Black calls him Gye-dong and then asks for Swan.
So Gye-dong takes him to the cemetery, to visit Swan's ashes. Wait, SHE died and HE lived? What the…?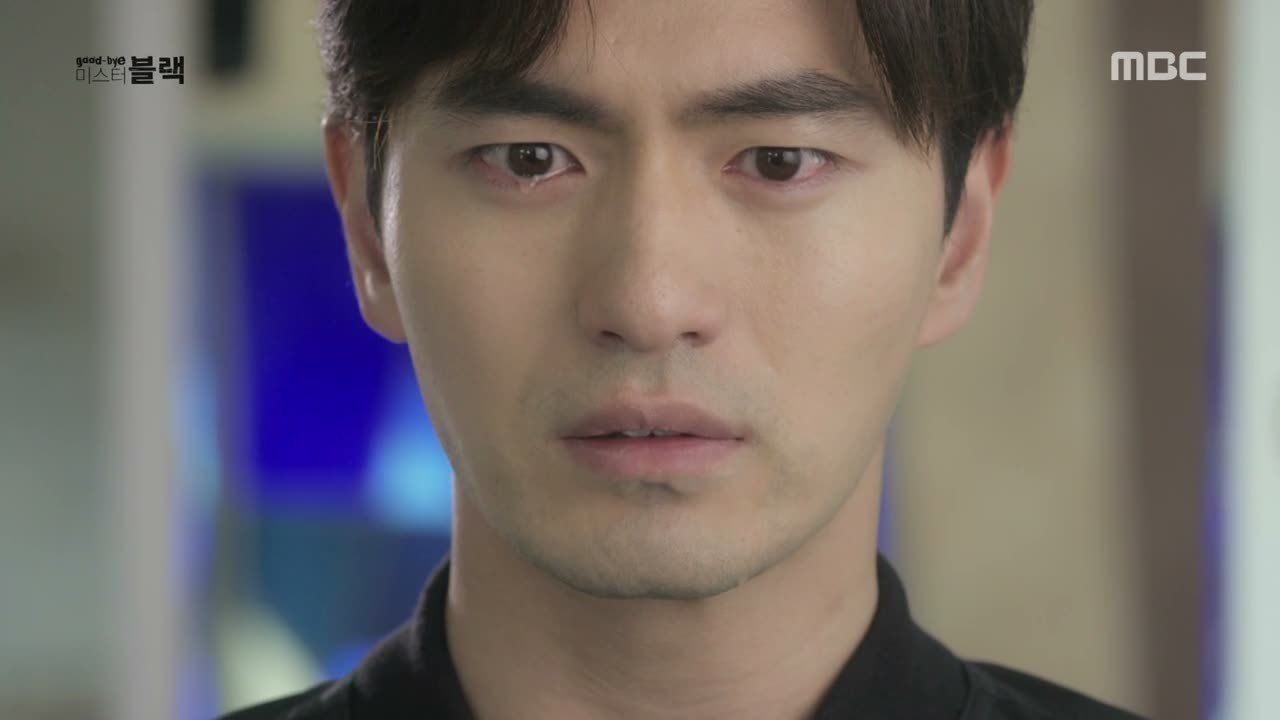 Gye-dong gives him the last drawing that Swan left for him, and Black sheds tears silently, thinking of her. Sung-min is upset with Gye-dong for bringing Black here as soon as he awoke, and runs inside to go tell Black something important. But by the time they get there, he's long gone.
Black must've learned of Teacher Baek's escape, because he attacks the last henchman that Baek has and demands to know where he is.
Late that night, Black creeps up to the dock where Teacher Baek's boat is set to take off, and knocks out the captain before they can leave. He baits Teacher Baek by calling him with his henchman's phone, and lures him outside when Baek calls back and hears the phone ringing nearby.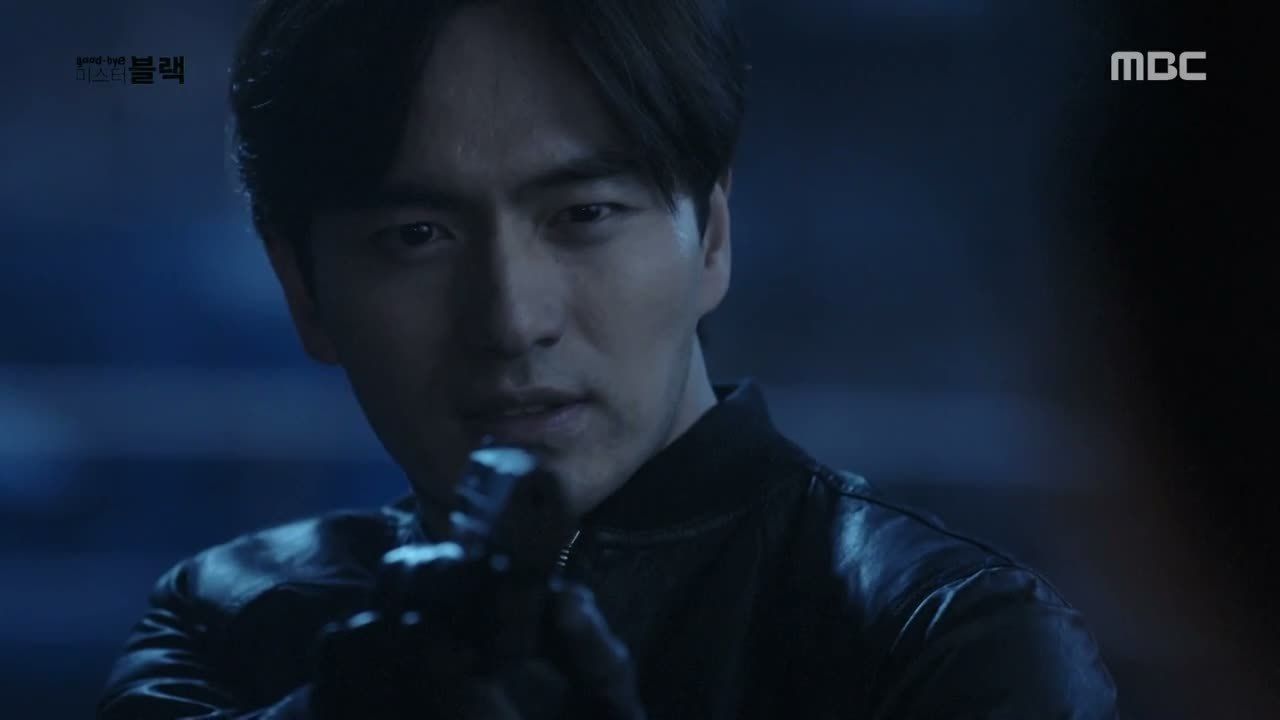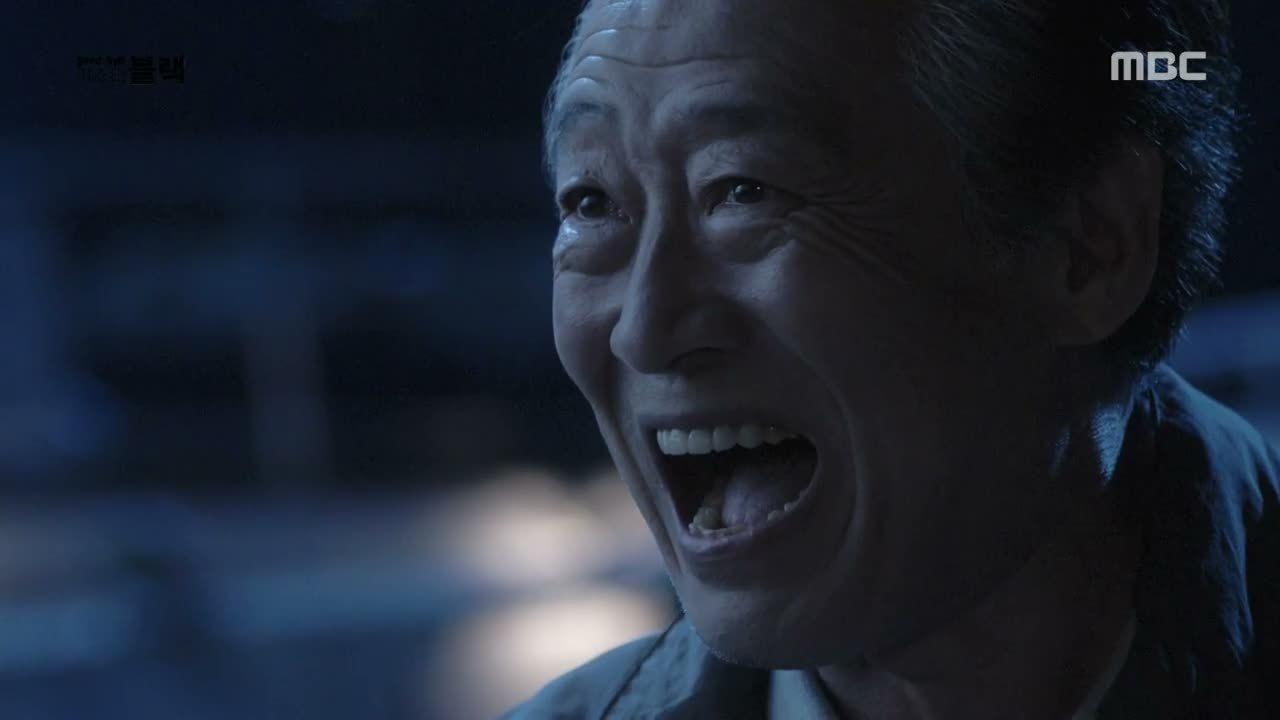 Teacher Baek creeps out onto the dock, gun drawn, and comes upon the ringing phone. Black uses that moment to get the jump on him and takes his gun in one swift move, though he doesn't notice that Teacher Baek has another one stored in his back pocket.
Black asks where Swan is, and Teacher Baek says he killed her for messing with his money, and tells Black to go ahead and pull the trigger to finish his revenge. Teacher Baek cackles maniacally and says Black won't do it because he doesn't want Baek going to meet Swan in the afterlife, but Black says he'd go to a different place.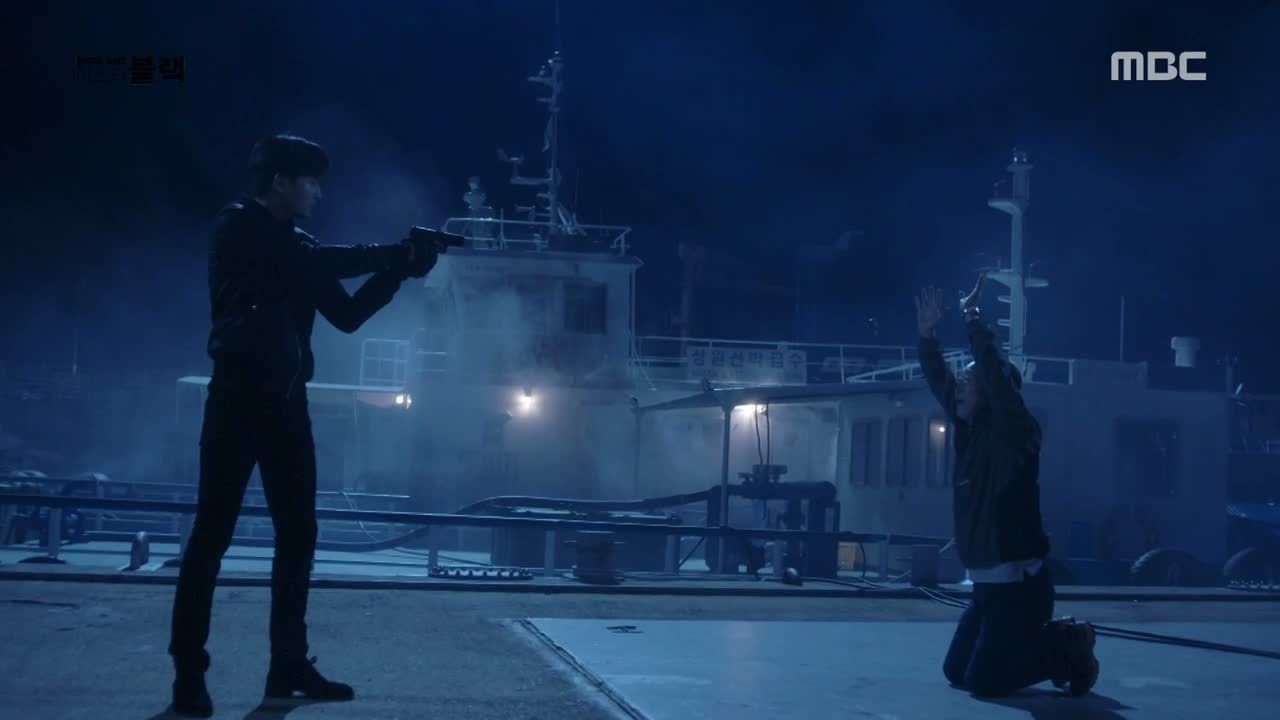 Black says he plans to follow Teacher Baek to the ends of hell just to kill him over and over again, but Teacher is confident that Black isn't about to become a killer like him. As soon as they hear sirens approaching, Teacher Baek gets down on his knees and pleads for someone to save him, making it clear that if Black were to kill him now, it'd be cold-blooded murder.
It gives Black pause, though he points out that it was Teacher Baek who told him to kill the person who took his father. When Teacher Baek begs for his life, it seems to calm Black down and he begins to lower his gun.
But that's exactly the moment that Teacher Baek was waiting for, because he reaches behind him and pulls out his other gun. A shot rings out…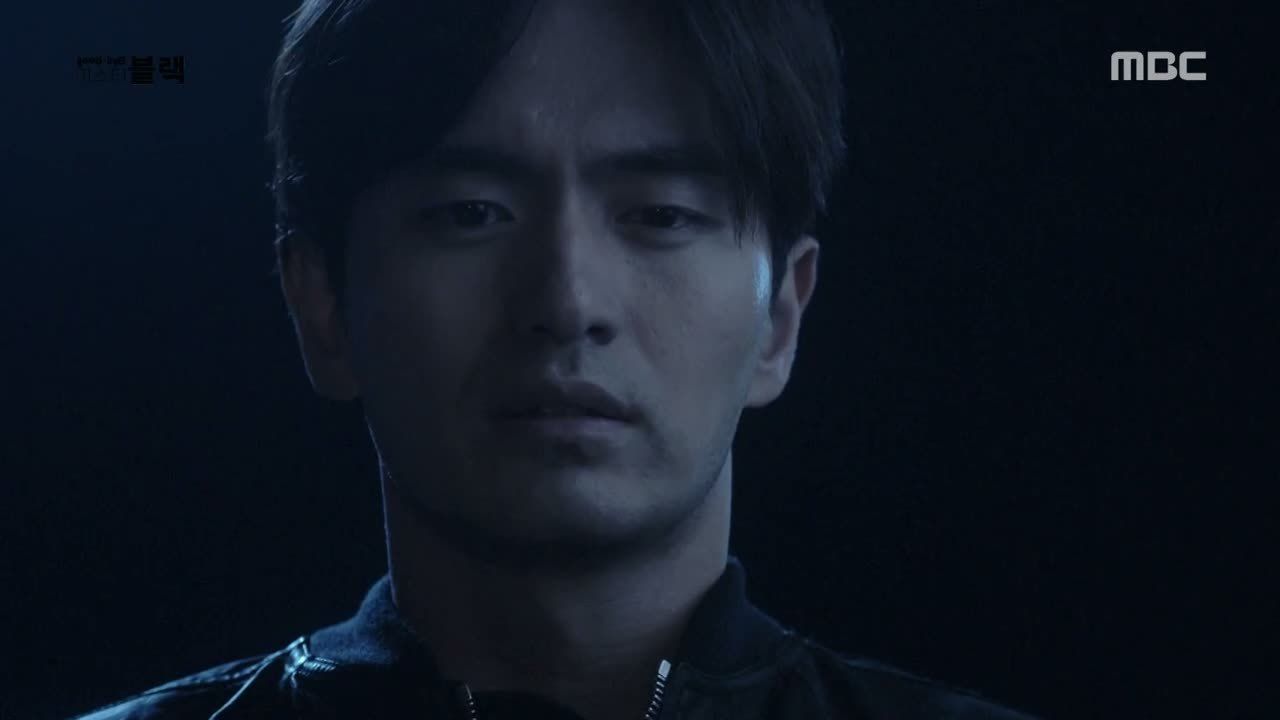 Teacher Baek's gun is smoking, but then we see that Black fired off a shot too—straight into Teacher Baek's chest. He looks surprised, and then slumps down to the ground. The other bullet must've only grazed Black, because blood drips down his arm but he's still standing.
The detective arrives and sees very clearly that it was self-defense, and tells the others not to arrest Black. The next thing we know, a plane is flying overhead as May tells Sung-min that Black was treated at the hospital and has disappeared again.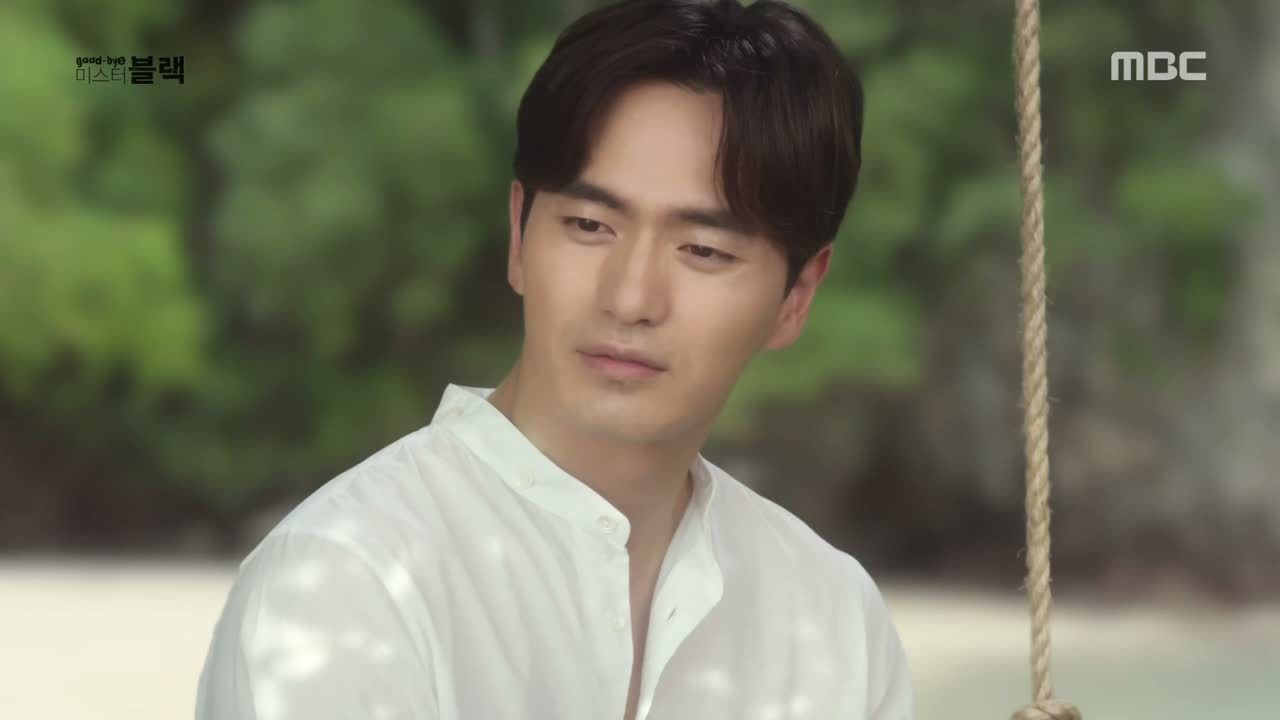 He's gone to his island, of course, back to the house he once shared with Swan and promised to return to someday. His heart breaks to find it empty and looking exactly the way they left it, and he sits on the swing and imagines Swan carving the wooden compass. Imaginary Swan tells him it's to help him find his way home, and he smiles back and says he came.
He sits there all day until nightfall, sending S.O.S. signals with his flashlight and thinking back to Swan's warning that she'd call the police if he left without saying anything. He pouts and says now that he's going to call the cops on her for leaving without notice.
Black wanders down the beach dejectedly, and Swan appears again and draws a line in the sand, reminding him cutely that she'll kill him if he crosses it. He reaches out his hand to the empty space where he'd imagined her standing, and looks pained as he realizes how much he wants to go to her.
But then, something catches his eye above the water, and he's startled to see a lighted wish lantern floating up into the sky. It gives him hope and he goes running down the shore, and there's Swan. I knew she wasn't really dead! Also, come on, how come he imagined her in those same clothes before he saw her in them, HUH?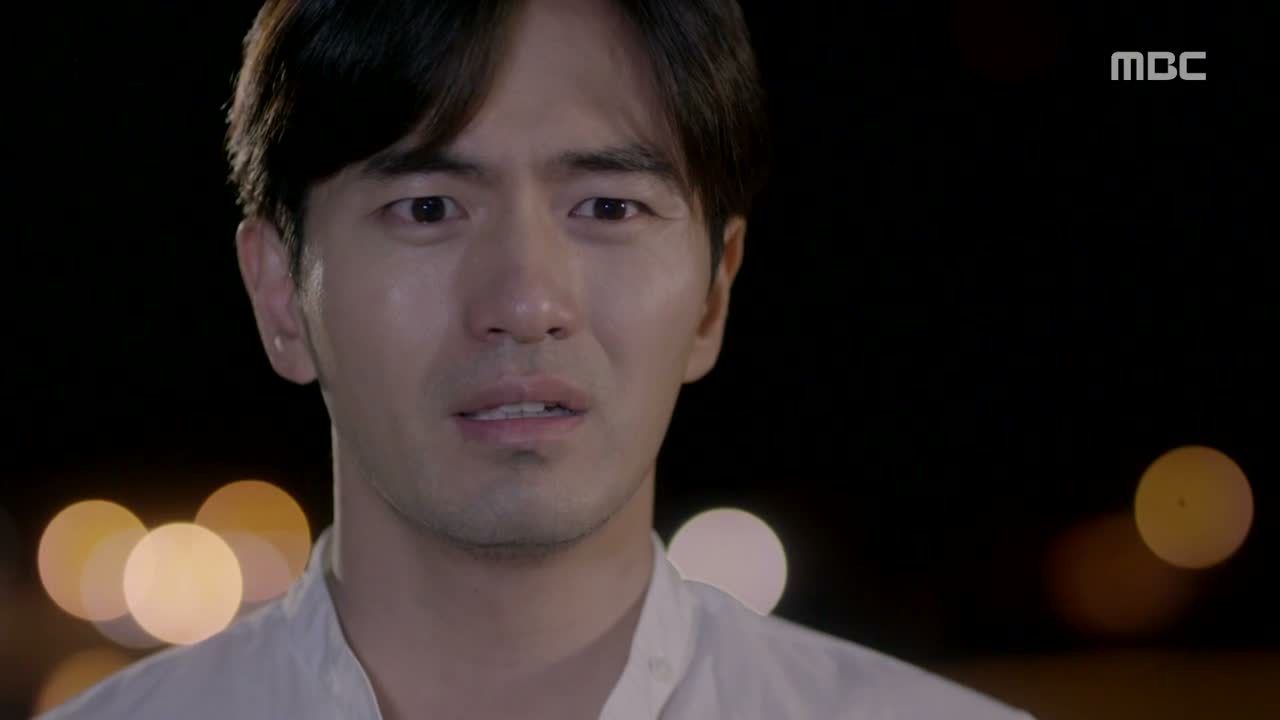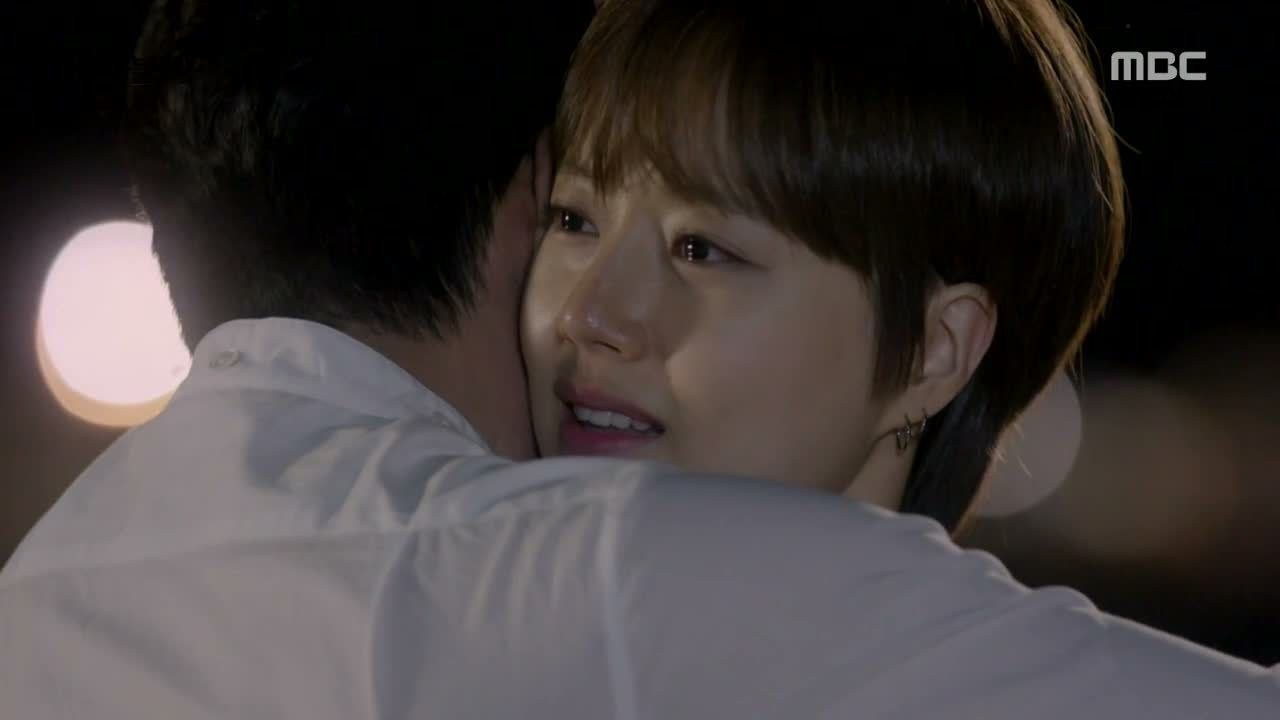 Swan wishes for Black's protection so that he doesn't lose his way again, and then Black runs up to her. She's just as surprised as he is, and I love the moment when his breath catches just before he pulls her into a hug.
He clutches her close and says, "Don't go. Don't disappear." He leans in to kiss her, and in voiceover he asks what she wished for that day at the lantern festival years ago. She says she wished for them to meet again, and asks what he wished for. Black answers that he wished for her wish to come true.
Sung-min wakes up from a violent nightmare and says that Black and Swan must've reunited. The housekeeper is shocked to hear that Swan is alive, and then we get his flashback that explains why on earth everyone thinks she's dead.
Swan woke up from surgery with Sung-min and Mari by her bedside, but she'd stopped them from alerting the others that she made it out alive. She wanted to make sure that Teacher Baek would go to prison for murder, and the best way to ensure that was to fake her death.
Hilariously, the thing that Sung-min is up in arms about is not getting the chance to explain all this to Black before he vanished. He's convinced Black will be back for revenge, and practically has a heart attack when Black calls.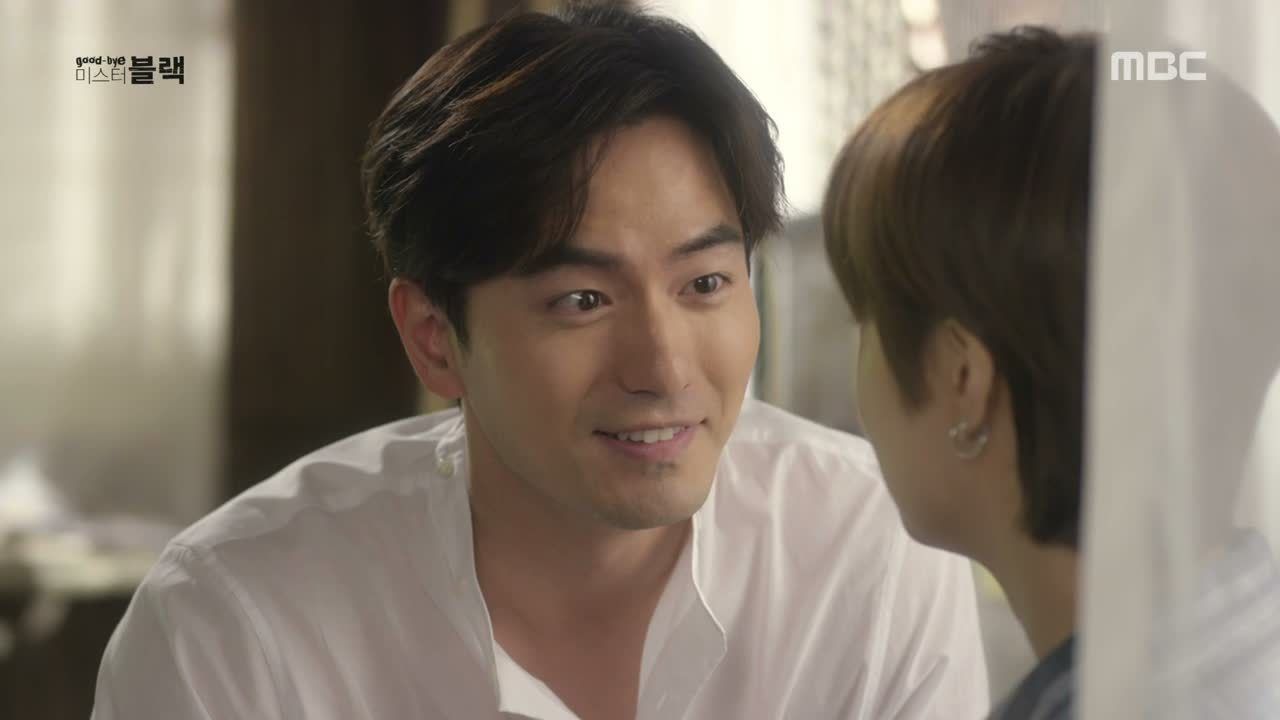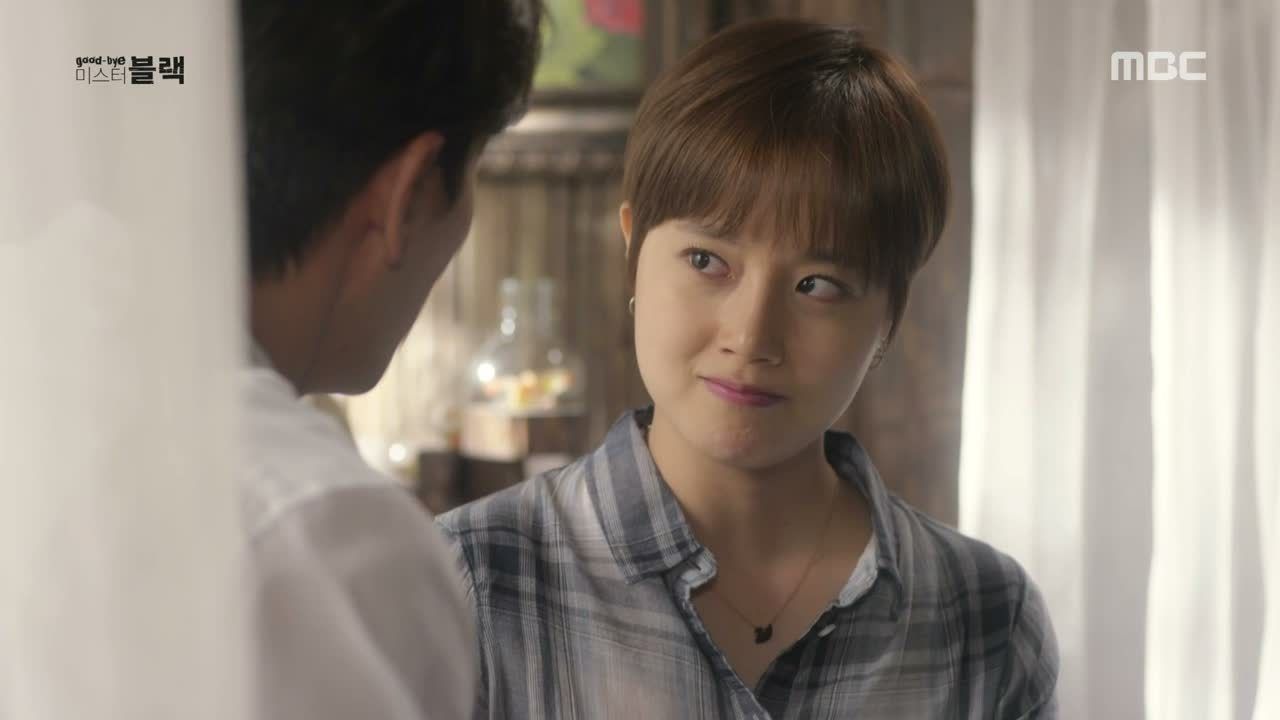 Black wonders why Sung-min won't answer when he wants to thank him for helping Swan. They're back in their beach cottage now and he apologizes for leaving her alone, but she says she just came here first, knowing he'd meet her here.
Black starts to lean in close and gets all serious… and then cheekily demands his ring, wondering if she still hasn't gotten her paycheck. She hands it over and he beams and pulls her down onto the bed.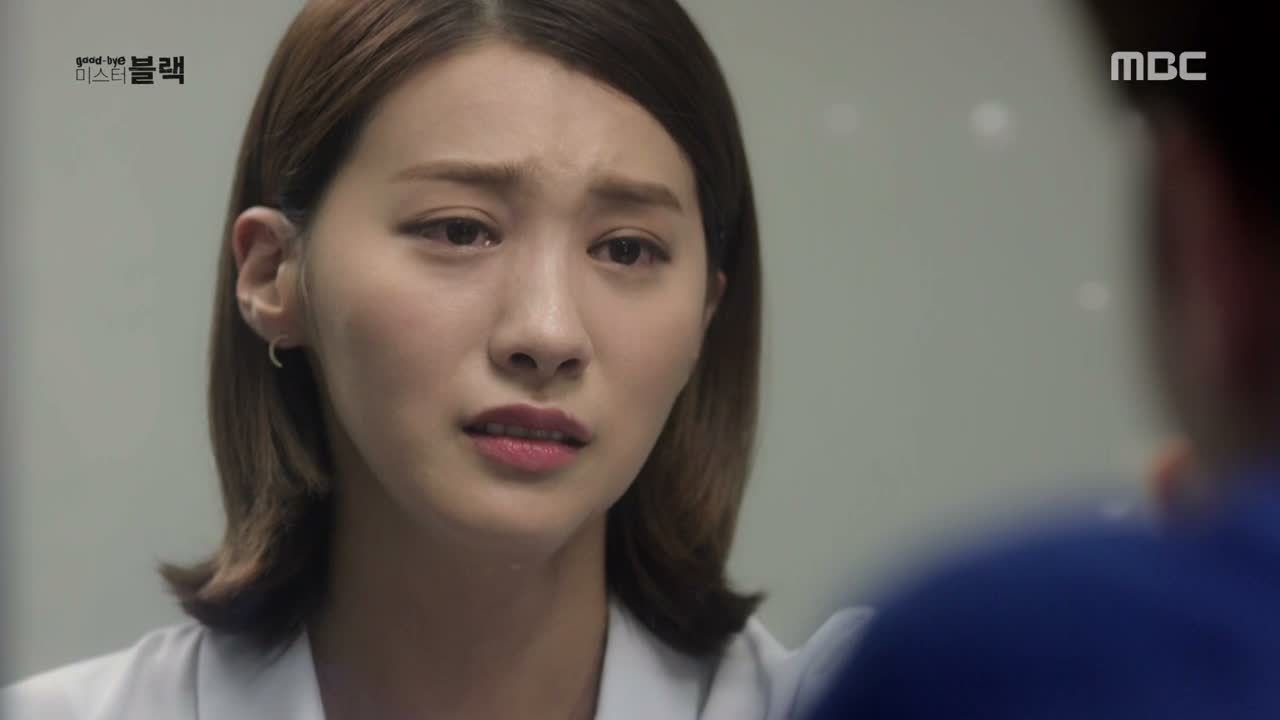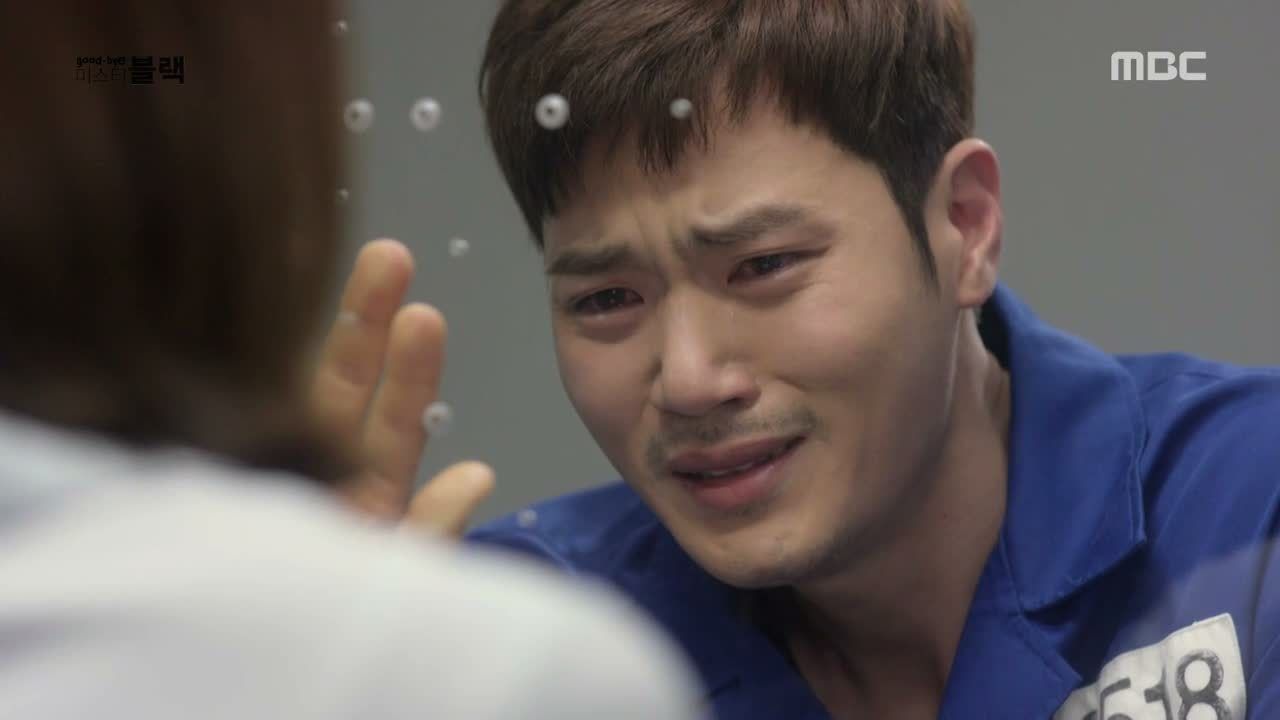 Mari visits Sun-jae in prison and confesses that she didn't really like him when she first met him, because she thought he didn't belong in the same world as her and Black. She admits to leaning on him when she was scared and lonely, and admits how terrible that was.
She guesses that he used her to get back at Black, but Sun-jae admits that he fell in love with her at first sight at the age of ten. He sheds tears as he tells her she can stop coming to visit him, and says he's crying because he's sorry.
He says he already sent in divorce papers to be processed, and wishes her happiness. Mari says through tears that she's always known—despite the lies, his feelings for her were always sincere. She can't say she'll wait forever, but she does say she'll wait, and asks Sun-jae to make sure she doesn't regret that choice.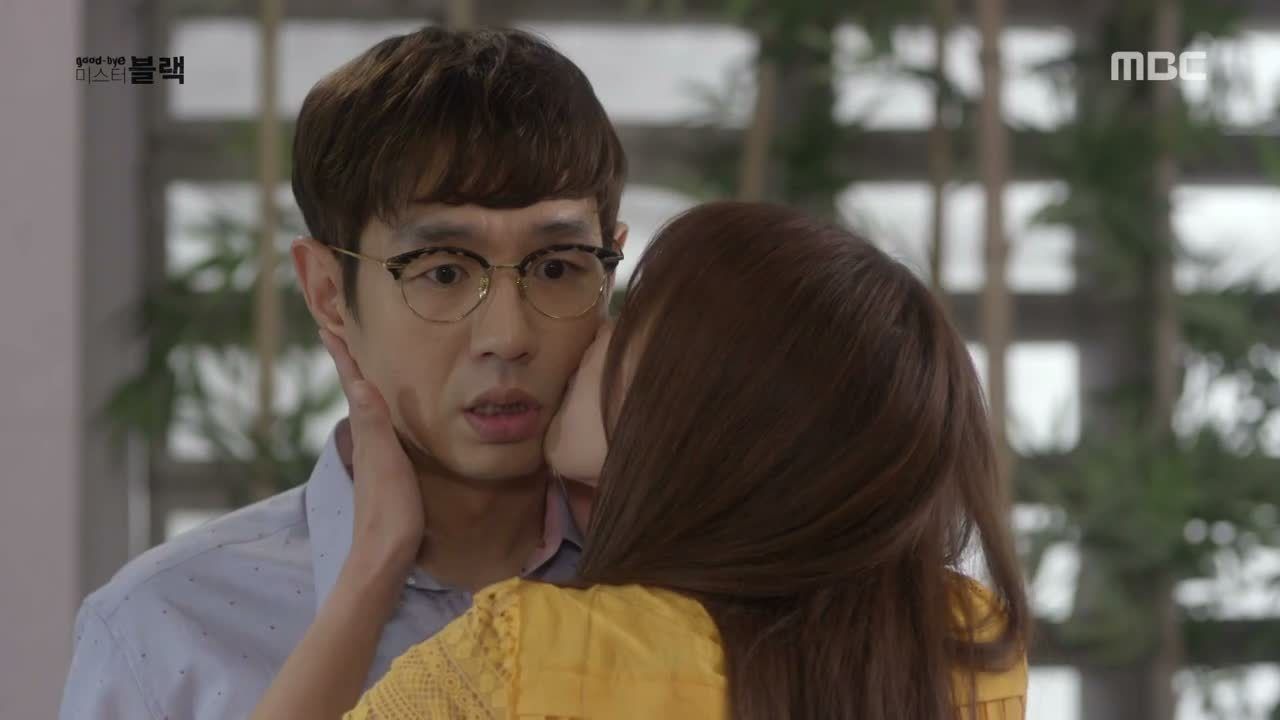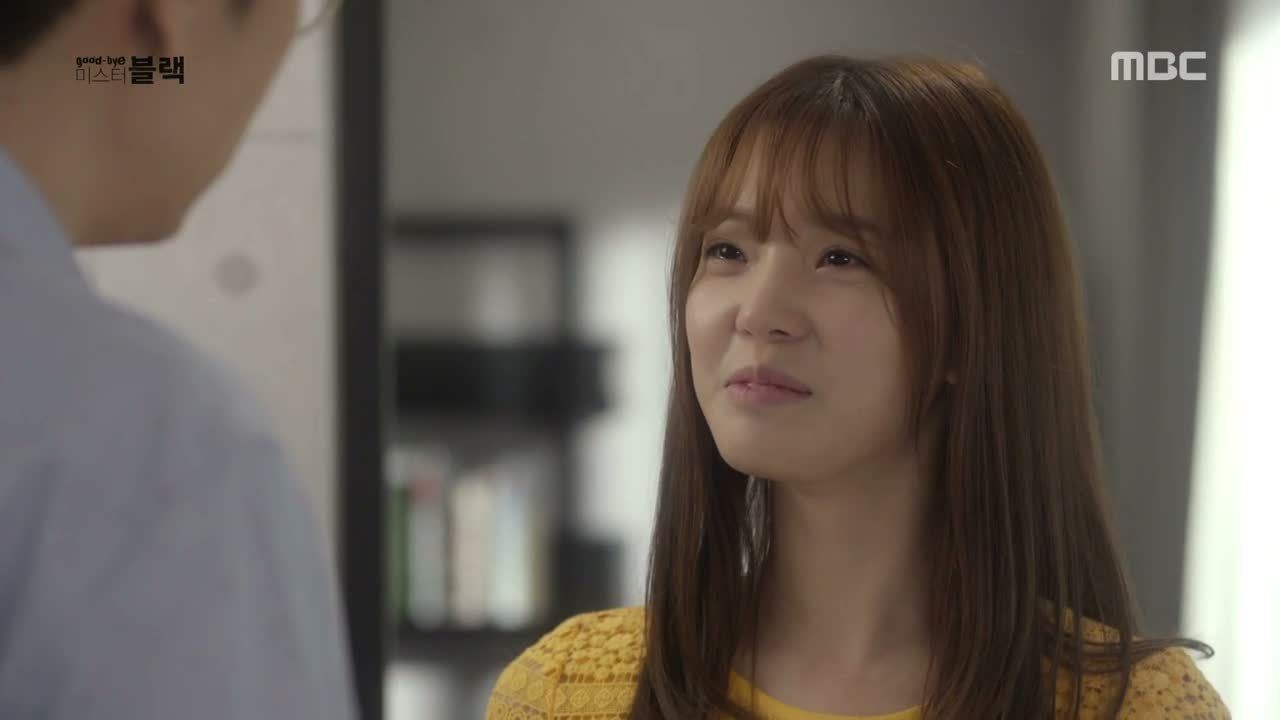 One by one, the inner circle gets told that Swan is alive, and Mom is understandably angry with Sung-min for being kept in the dark. Swan and Black return to Korea and ask Mom for permission to marry, and when she argues that Ji-ryun is the oppa and has to marry first, Black counters that he's Ji-soo's oppa, and he has to go first. Um, rock-paper-scissors?
Ji-soo is currently ripping Ji-ryun a new one for being lied to about Swan, and he says defensively that he hasn't known for very long either. She says she'll have to reconsider their wedding if he's going to keep secrets, and he's so flustered that he speaks to her in banmal and argues that he's much older anyway, so he can do that sometimes. She just finds him cute and shuts him up with a kiss on the cheek.
Black is smitten with Swan and watches her while she sleeps, and meanwhile she has a bizarre dream about being a prisoner somewhere… in the French Revolution, maybe? I don't know, but Sung-min and Ji-ryun are in wigs and declaring that she has to get married to get out of jail. What is this?
Black agrees to marry her, and they hold a church ceremony between the two prisoners, who don't even have names, and she's pretty skeptical about the whole thing until he kisses her on the cheek.
Back in the real world, Black wakes her up on their wedding day, and surprises her with drawings of all their memories together, strung up on clotheslines in the backyard. He says they'll fill the rest of the blank pages with new memories together, and then asks her to marry him and gives her a ring.
Their friends and family arrive at the chuch and Black comes down to greet them with smiles, but they notice that Woo-jin is missing and wonder if he's off crying somewhere. Poor Panda!
And then May runs up and says that Swan has disappeared, and the housekeeper thinks she ran off with Woo-jin.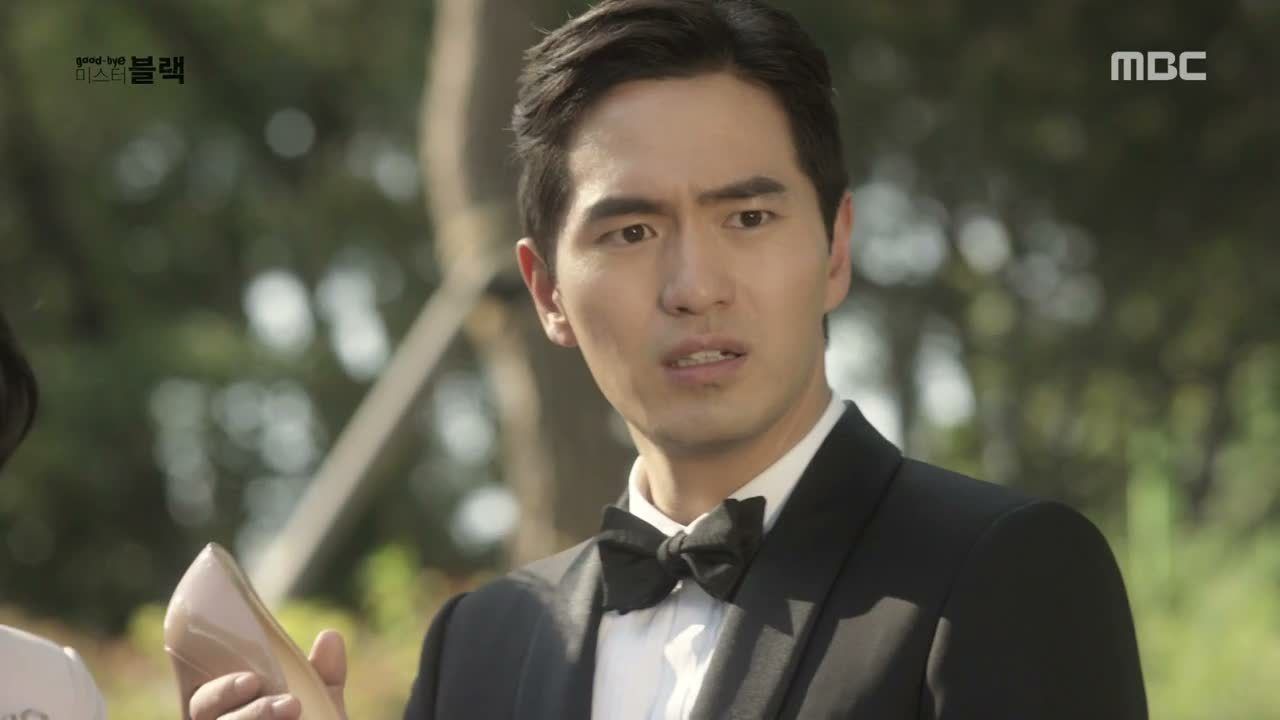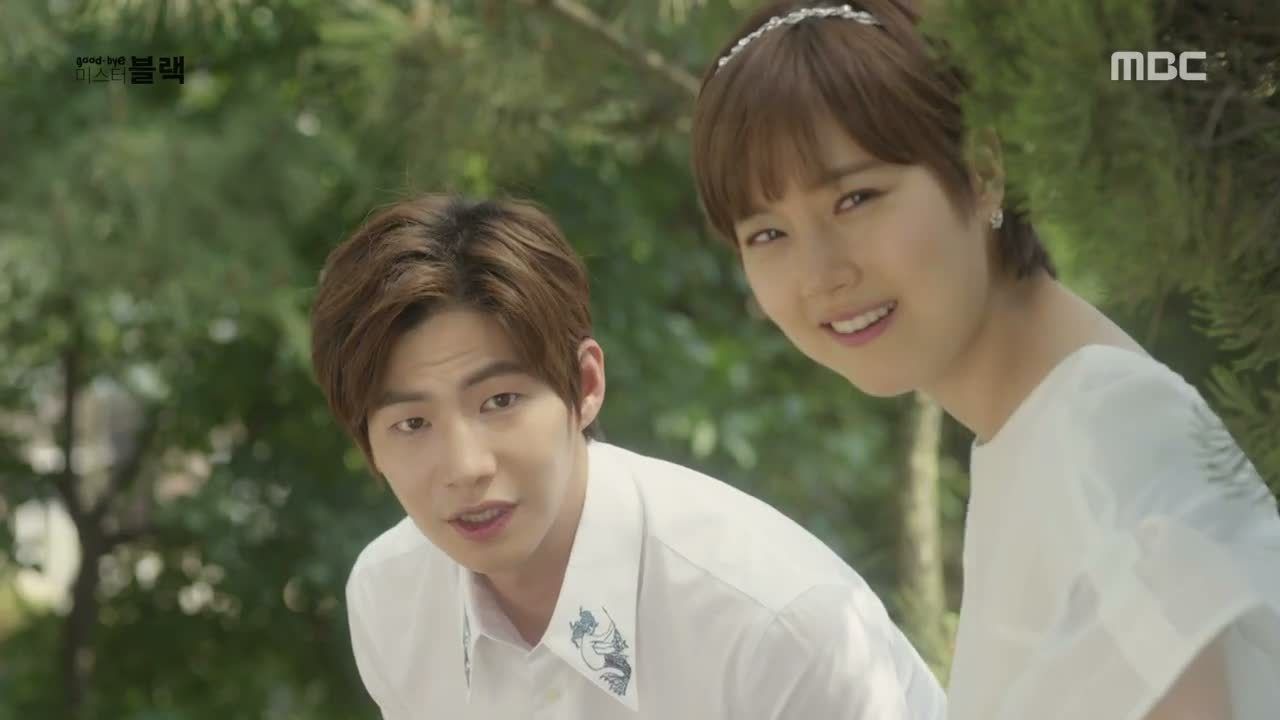 She technically did, but it's more like she dragged Woo-jin out on a job, because they spotted a celebrity couple in the middle of a proposal. She runs up to them with a recorder, and Black snatches her up for their own wedding.
She asks to run to their wedding, which he takes as a sign that she's super eager to marry him, since he's her first and last love. Swan says she liked someone else before him, and takes off running. In an echo of their first meeting, he catches up quickly and they run side by side, and she says brightly, "Cha Ji-won was my first love!"

COMMENTS
It's funny that I would've been truly angry if they had killed Black in this last episode, and yet I was still scratching my head over the miraculous surgery that saved his life. I knew it was coming, and still it left me with a vague dissatisfied feeling, like I'd been strung along on all the drama surrounding his terminal condition, when all it would've taken was one good surgeon. It's just indicative of the kind of story that Goodbye Mr. Black was—it had all the trappings of other revenge dramas and terminal illness melodramas, but I never felt like it connected the dots in a way that made me go, "AHA!" or made me care about anyone in a gut, emotional way. The conflicts felt plot-driven rather than character-driven, in a way where things just happened to force characters into situations. It was paint-by-numbers, with every move telegraphed five (or sometimes twenty) episodes in advance.
The repetitive conflict was a symptom of that—the constant boardroom scenes, the feeling that they'd almost caught Teacher Baek about 37,495 times—but in a drama where you're really inside the characters' heads and the conflict is actively driven by these people, it hardly matters what setting you're in (Empire of Gold is an example of a drama that almost never left the boardroom, but was suspenseful anyway). After twenty episodes, I'm a little stunned to realize that very few of the characters changed in significant ways, maybe save for Sun-jae.
That's not to say that Goodbye Mr. Black didn't have its merits, because it did turn in some solid episodes towards the end—when the revenge plot that took FIVE YEARS to plan for some godforsaken reason began in earnest, or when the couple actually got some extended time to be happy together. I'll still contend that I wasn't present for the moment when they fell in love in the first place, but by the end I believed they were in love. And I was fascinated by Sun-jae from beginning to end, as the one character in this drama whose motivations were realistic, pitiable, and gripping. It probably has everything to do with the way Kim Kang-woo portrayed him, and to the very end I found myself pitying him and hoping he'd turn over a new leaf. I still would've preferred it if Mari left him—that should be the consequence of the choices he's made, but the drama was dead set on giving them another chance.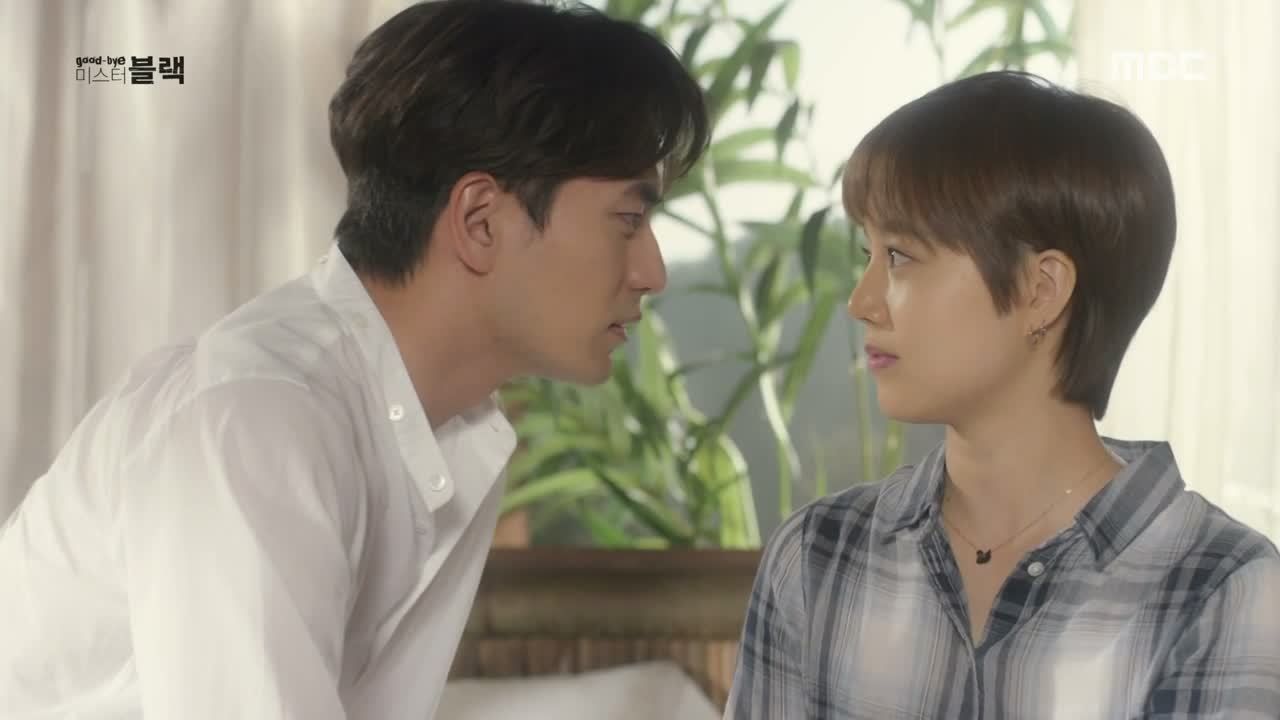 It's not even like I can say that an amazing script was hampered by bad directing, because let's face it—the directing was the biggest problem of this show. Thrills don't just happen! You have to make them happen! But the writing was just as elementary, and took a classic Count of Monte Cristo revenge tale and found ways to strip it of tension and narrative surprise. What drew me in was the promise of betrayal and satisfying revenge with secret identities and twisty capers, but we mostly spent our time on the ONE murder case with ONE key piece of evidence that could've been revealed at any point. Disappointing, that. On the other hand, I did like Swan's storyline with Teacher Baek, and found her revenge more interesting than our hero's. Maybe she just had the upper hand because we didn't see her plotting it for nineteen episodes.
I wish for the cast's sake that the writing and directing had been better, because by the end I did grow fond of cheeky Mr. Black and spunky reporter Swan, and I did love all the side characters, especially jealous Sung-min and sweet oppa Ji-ryun. I never felt sizzling chemistry with Black and Swan to be honest, but I ended up enjoying their romance later in the story, and after all the suffering they'd endured, it felt like the universe just granted them a happy ending. I'm just going to go with that and not ask other questions, like how everyone in this drama changes their identity at the drop of a hat and wanders about freely and never gets caught. Maybe they're now named Duck and Mr. Green. Maybe it doesn't matter because the show is now over. Maybe that's the happiest ending of all.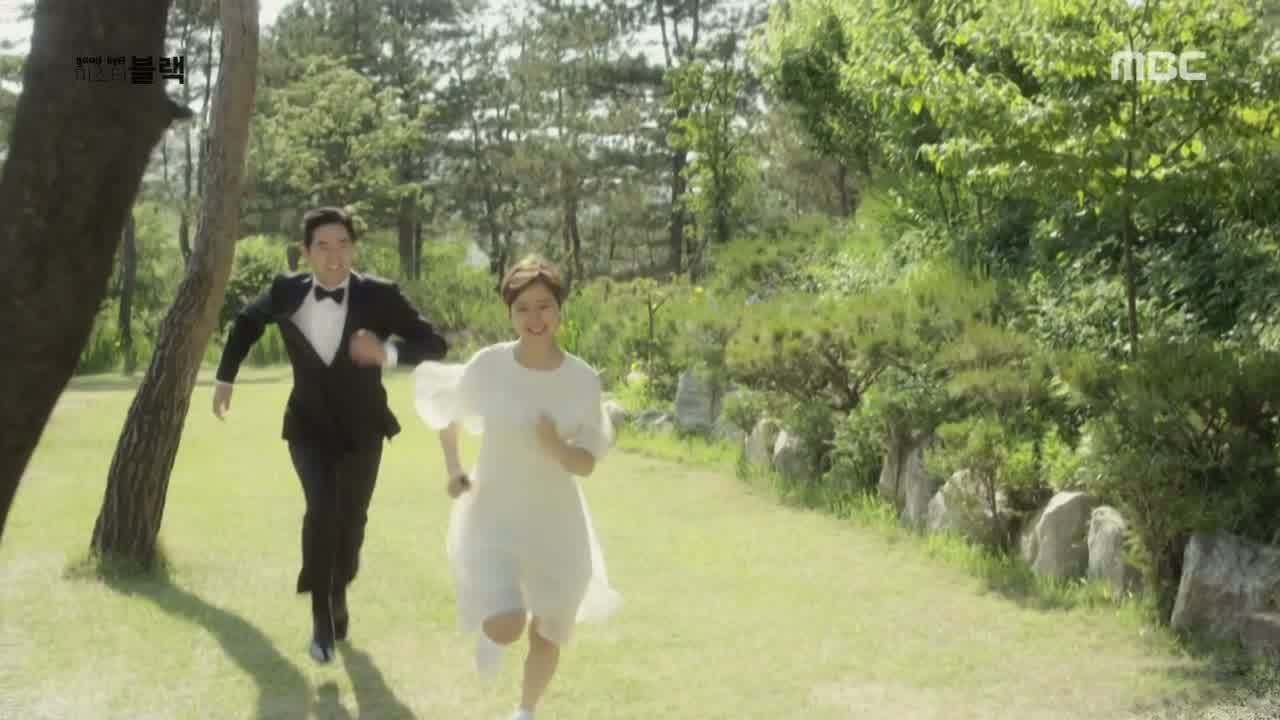 RELATED POSTS
Tags: Episode 20, featured, Goodbye Mr. Black, Kim Kang-woo, Lee Jin-wook, Moon Chae-won, Yoo In-young