Lee Dong-wook considers reaper role in fantasy drama Goblin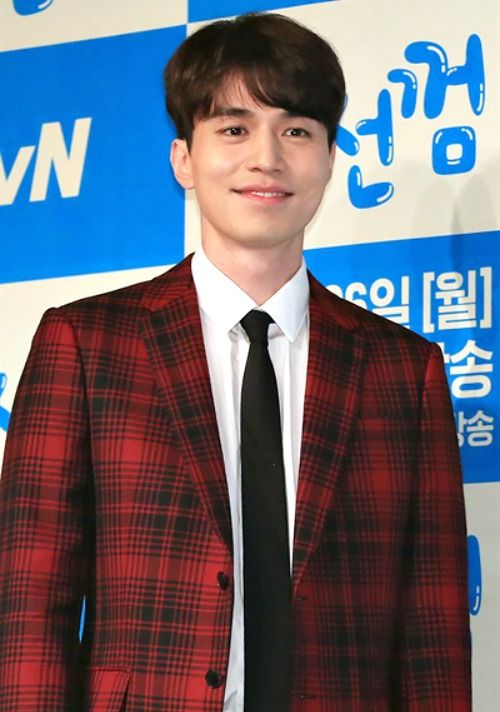 Oh, interesting. Lee Dong-wook (Bubblegum) is up for the role of a reaper who takes up residence with goblin Gong Yoo (Big) in tvN's new fantasy romance drama Goblin, which sets us up for bromancey cohabitation. Part of me is disappointed — I was holding out hope that the heroine would be the reaper in this story. But how could I possibly have anything against a bromance between two beautiful immortals? As for the human realm, Kim Go-eun (Cheese in the Trap) is considering an offer to play Gong Yoo's love interest, the human bride he's looking for to end his eternal life.
The new series from hit writer Kim Eun-sook (Descended From the Sun, Heirs) is about the mysterious supernatural beings who usher souls to the afterlife, filled with stories about modern everyday life with a mysterious, mythical bent. Gong Yoo stars as a goblin, "the protector," who needs to take a human bride in order to end his immortality. Lee Dong-wook has been offered the part of an amnesiac reaper, "the taker," a 21st-century modern, sexy reaper who looks like a model. It's said that whenever a soul encounters him, they're shocked by his beauty first, and then belatedly surprised by their own death.
The goblin and reaper meet somewhere "between fate and a curse," and end up living together in a peculiar arrangement. Perhaps reapers and goblins aren't supposed to be friendly? If one is trying to protect souls and the other keeps trying to take them, I can see how this would be problematic.
Both Kim Go-eun and Lee Dong-wook are considering their offers, while Gong Yoo is confirmed. Lee Dong-wook pretty much has the genres covered for the role — he's done contemplative romances (Bubblegum) and is no stranger to fantasy (Iron Man). And despite being a leading man most of the time, if this drama follows in Descended From the Sun's footsteps, the second leads get just as much love (and dialogue, and lovelines to angst over) as the leads, so I don't think that would stop him in the least.
Goblin plans to begin shoots in September, and will air in November as a Friday-Saturday drama on tvN.
Via Joy News, Sports Chosun, Yonhap News
RELATED POSTS