Lee Je-hoon hopes for a melo or rom-com next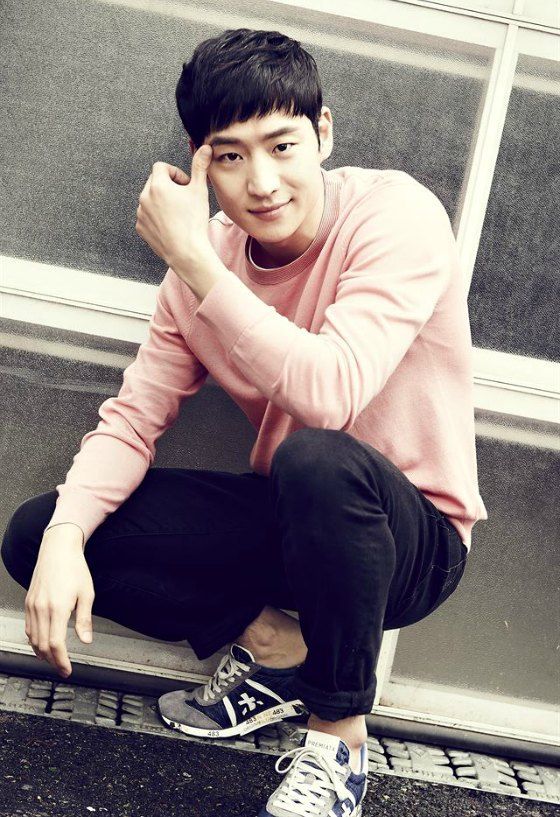 It's time to check back in with Lee Je-hoon (31), who's fresh off the success of tvN drama Signal and in the midst of searching for his next project. He's currently promoting the upcoming movie Detective Hong Gil-dong: Missing Village, and he dished with the media about what led him to the film, Signal and how sad he is that it's over (he and the rest of us!), and the types of material he hopes to work on in the near future.
After completing his military service in July 2014, Lee dived into work, signing up for Secret Door and Detective Hong Gil-dong immediately. While the SBS drama ended up being a disappointment, Detective Hong Gil-dong is a genre film in a similar vein to Signal, in which Lee plays a brash, renegade private eye. The leader of a band of Robin Hood-types who seek to reveal truth on behalf of the less fortunate, he brags about having solved 99% of his cases, with the exception of one. A single case has eluded him for 20 years, and when he continues to pursue it, he'll expose a giant crime ring.
Lee discussed the movie and said, "When I'm acting, I'm the type to forget everything in front of the camera and to just focus on expressing the feeling of the moment." Director Jo Sung-hee (A Werewolf Boy) described Lee as an "instinctive actor; someone who isn't flippant about the depth of emotions." Lee corroborated his words and said, "Director Jo would counsel me, 'In the way I expect, use your style of acting,' and I think that's why I really enjoyed working on this project."
After wrapping filming on Detective Hong Gil-dong, Lee carefully selected Signal as his follow-up work. "After fulfilling army duties, and as a person who wants to act for the rest of my life, I didn't want to rush, and I thought I should tread carefully. There were parts of me that were very cautious, particularly because I don't have a lot of experience in dramas. Unlike films, you have to make a decision about dramas while only having read the scripts of four or less episodes.
"However, I was already a fan of writer Kim Eun-hee and when it was decided the program would be made and I received the script, I was really thrilled. I got ahead of myself and even thought, 'If I get cast in a leading role, a really amazing masterpiece could from this.'" Lee confessed that he couldn't wait for filming to begin.
He was cast as Park Hae-young first, then Jo Jin-woong as Lee Jae-han and Kim Hye-soo as Cha Soo-hyun. "As the pieces came together, it became hard for me to imagine that I'd ever get to work on another project like Signal. I think Signal will go down in history as one of the most memorable Korean genre dramas."
"During filming there were people who were curious about the next story, and as a 16-episode drama we had deeply regretful hearts that the show had to conclude. I personally have high hopes that writer-nim will pen the next story."
Lee discussed the early controversy about his acting ability on Signal. "I'm still a person who is lacking and incomplete so I have to constantly make an effort. I was missing the mark in certain areas, and I humbly listened to the criticisms, and I will keep making an effort to better myself." As a result, he gained renewed respect from audiences.
Lee continued, "I think I'm someone who takes every moment acting and who tries to become better. 'If Lee Je-hoon the person decided to quit acting, would that be acceptable?' I put everything into my acting to make that phrase infeasible. And so I hope to become a person who gains trust and love from audiences and viewers. I want to be earnest about each moment so that I can continue to do a good job acting in a steady stream of good projects. I will continue to make an effort in my future career."
Including Secret Door, all of his projects post-discharge haven't had love lines. In Signal his character pursued the truth; in Detective Hong Gil-dong, he pursues revenge. Lee said, "Now that I think about it, it's true." (Laughs.) "This is the third project since my discharge and none of them have had melodrama or love lines."
Lee said, "It's weird how that happened." He wondered why he kept picking the types of projects he had. "Projects that are easy to watch and fun are important, but the story is the most important, and that's why I couldn't help but be cautious."
He continued, "I like rom-coms and melos, I swear. Strangely, the projects I've selected have been at the opposite end of the spectrum. That's why I'm actively searching for one now. I want to do a love story; a bouncing romantic comedy or a heartwrenching melodrama."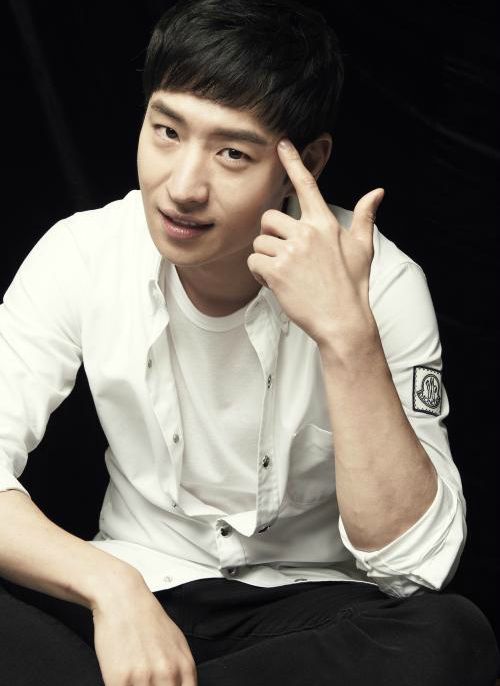 "There hasn't been a melodrama since Introduction to Architecture, and even that was more a story about an innocent kid who hadn't truly experienced love. I want to do something that goes beyond that. I'm really hoping for [something to come along]."
He was asked if there was someone he would like to work with specifically in a melodrama. "There are too many. I think it would be hard for me to select one [actress]." He said thoughtfully, "Because I lack experience in romance dramas and films, I would like it for someone with experience to lead me. If I select a melo, I would hope that someone like that would choose to partner with me."
He joked, "I hope they don't say, 'Uh? Lee Je-hoon? I don't want to act with him.' I actively want to do a melo but isn't it possible that the other party might not like me? I'm open and willing to act in a melo with anyone."
Here's willing the drama gods to answer Lee's (and our) prayers. In the meantime, we can catch him playing a vengeful hero in Detective Hong Gil-dong: Missing Village, which hits theaters May 4.
Via Herald 1 & 2, Joy News 24, My Daily, Star News
RELATED POSTS
Tags: interviews, Lee Je-hoon