Lee Ji-hoon scores lead role in Drama Special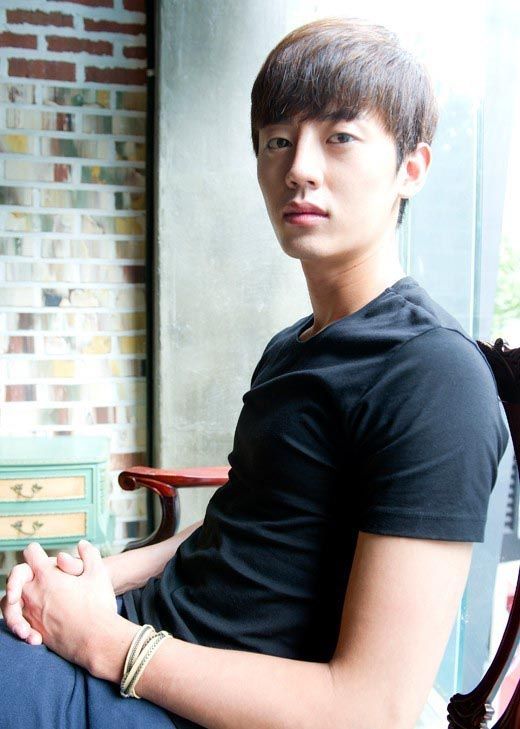 Lee Ji-hoon (Six Flying Dragons, Gold Rainbow, School 2013) has been cast in the lead of a KBS Drama Special titled Legendary Shuttle, and my first thought was that he oughtta team up with tvN's Woman With a Suitcase for your ultimate transportation-themed drama. *waits for laughter* *waits* *waiiiiits* *pouts in disappointment*
(Can you believe, I decided to write this post purely for that lame joke? Sometimes it's really the little things that keep you going, folks. Find the little joys in life and milk them.)
Annnyway, just as Woman With a Suitcase isn't really about suitcases, Legendary Shuttle doesn't seem to be much about shuttles, either. Set in the microcosm of a school mirroring a jungle-like society (I interpret that to mean wild and harsh), the story centers around one boy's desperate struggle for survival. Lee Ji-hoon is set to play an up-and-coming tough guy within the bullying circle of an elite high school in Busan, who's got a secret in his past and an unexpected charm.
It's interesting that Lee Ji-hoon would go back to playing a high schooler now, after making his debut playing a wayward student in School 2013, after which he took on older roles. But he still looks rather young, and it's nice to see him stepping out of background supporting roles and taking a lead, even if it's only in a short Drama Special. And we'll be seeing more of him other than in Legendary Shuttle, too, with roles in JTBC's upcoming fantasy sageuk Mirror of the Witch and the Korean-Chinese web drama Gogh's Starry Night, which will be featuring a parade of stars in leading and cameo roles.
Legendary Shuttle will air in August.
Via News1
RELATED POSTS
Tags: Drama Special, Lee Ji-hoon (2)