Lee Jong-seok joins the cameo parade in Gogh's Starry Night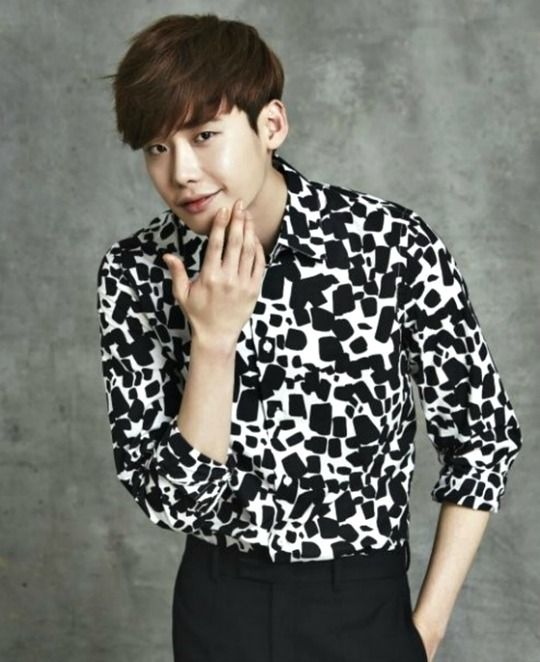 This web drama is going to end up with more guest actors than regular cast members. Lee Jong-seok is the latest in a string of high-profile stars making special cameo appearances in the new web drama Gogh's Starry Night, alongside Pinocchio co-stars Park Shin-hye and Yoon Kyun-sang. The star-studded cameo parade is due to the fact that it's the first web series directed by PD Jo Soo-won of their past hit dramas Pinocchio and I Hear Your Voice; now that's what I call using your Rolodex wisely.
The web series stars Kwon Yuri (Neighborhood Hero) and Kim Young-kwang (D-Day) in a cheery workplace romantic comedy. It's a whole reunion party when you consider that Kim Young-kwang was in Pinocchio and Hot Blooded Youths with Lee Jong-seok, and Yuri was in Lee Jong-seok and Seo In-gook's swimming movie No Breathing. The drama ALSO co-stars Pinocchio alum Shin Jae-ha (Page Turner) and School 2013 alum Lee Ji-hoon. It's like six degrees of Lee Jong-seok up in here. With only one degree.
Yuri stars as Gogh, a 29-year-old employee at an advertising agency who wants to succeed in both her work life and her love life. She's a bright character who's not above talking smack about her boss behind his back, while Kim Young-kwang plays her surly team leader at work who secretly thinks she's cute. Lee Ji-hoon plays her ex-boyfriend, who's also a supervisor at work. Well I see how this could get sticky. They should just pull a Ms. Temper and Nam Jung-ki and make all the cameos exes — that's always a good time.
Gogh's Starry Night will be released online in June, and Lee Jong-seok will be starring in MBC drama W in July.
Via IS Plus
RELATED POSTS
Tags: Gogh's Starry Night, Lee Jong-seok