More flower boy princes for Scarlet Heart: Goryeo
I think this show is really planning to release one measly still per week. It seems stingy, given the enormous cast of pretty boy princes they've got, but I guess that's how you make the drama promo last. Here's another peek at two more princes from SBS's upcoming time-travel fantasy sageuk Scarlet Heart: Goryeo, starring Lee Jun-ki (Scholar Who Walks the Night) as a Goryeo prince and IU (The Producers) as the modern-day woman who travels back to his era and gets entangled in a complex web of lovelines in the royal family.
Ji-soo (Page Turner) plays the youngest prince of the lot, a sweet character who's loved by all and has a particular interest in martial arts. Nam Joo-hyuk (Who Are You—School 2015), on the other hand, is a prince with refined taste in art, who is sophisticated and elegant without even trying. So they sound like opposites, though if their short stint on reality travel show Flower Boy Bromance was any indication, they'll be very cute and bromancey together.
The other princes include Kang Haneul (Misaeng), Hong Jong-hyun (Mama), Baekhyun (of EXO fame), Kim San-ho (Rude Miss Young-ae), and Yoon Sun-woo (Devoted Min Deul-le), which is already too many for me to keep track of. I'm honestly not sure how relative rookies Hong Jong-hyun, Ji-soo, Nam Joo-hyuk, or Baekhyun will fare in their first historical drama, but I'm really in it for Lee Jun-ki and IU and their time-travel love story. Everyone seems to rave about the original Chinese drama Bu Bu Jing Xin, so I'm optimistic about the story. Also, eye candy never hurt anybody.
Scarlet Heart: Goryeo will air on Mondays and Tuesdays beginning August 29.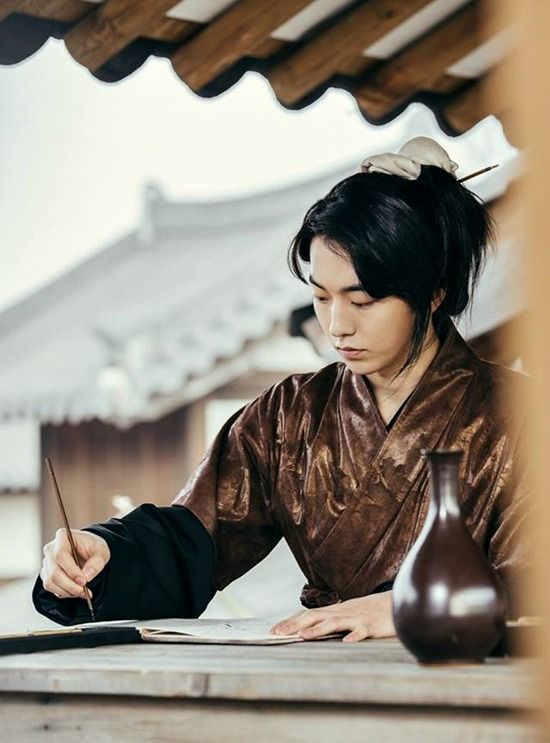 Via Sports Chosun, Xports News
RELATED POSTS