Oh Snap! Showered in sunshine, petals, and ice cream for Beautiful Gong-shim
Okay, show of hands: Who's going to be tuning into SBS's light-hearted weekend drama Beautiful Gong-shim purely to see if Namgoong Min can smile without seeming murderous, and act happy without somehow convincing you he'll snap and become a raging, amoral lunatic at first provocation? I know he's played nice dudes before (though I never found him that memorable as such), but he's just so gooooood at being psychotic that I don't know if I can see him differently now.
Well, only one way to find out! Beautiful Gong-shim premieres on May 14.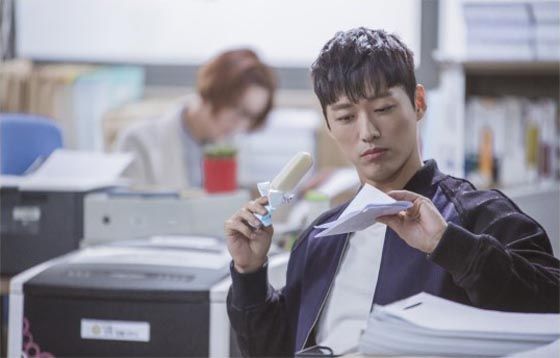 Via Mk.co.kr
RELATED POSTS
Tags: Beautiful Gong Shim, Minah, Namgoong Min, Oh Snap!