Park Chan-wook's Agasshi gears up for Cannes premiere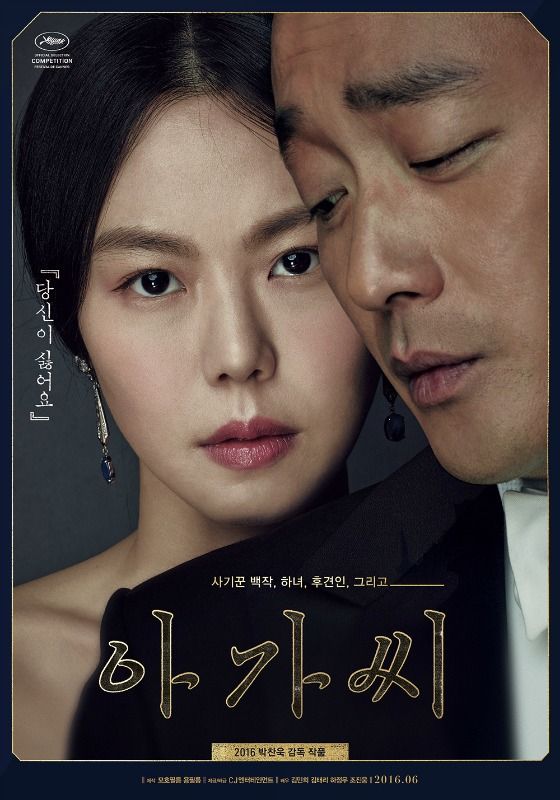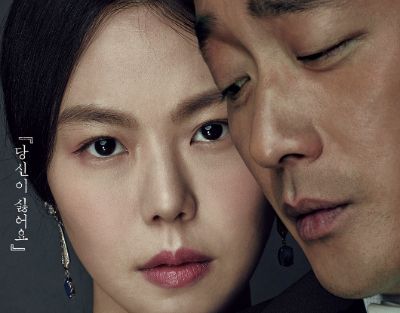 Agasshi (or The Handmaiden), the newest film from director Park Chan-wook (Oldboy, Thirst), is making its world premiere at the 69th Cannes Film Festival, which opens next week on May 11. The stylish interpretation of Sarah Waters' Victorian crime novel Fingersmith stars Kim Min-hee (Crying Man) and Ha Jung-woo (Assassination) in a story about thieves who seduce an heiress for her fortune.
The adaptation transfers the story to 1930s Korea, where a young heiress, played by Kim Min-hee, comes to live with her uncle Jo Jin-woong (Signal) after her parents' death. Ha Jung-woo plays a con man who sets his sights on her fortune, and he devises a plan to seduce her as a gentleman suitor and marry into the family. And in order to do so, he plants a maid in her household to play the go-between and ensure that the heiress will fall in love with him.
The maid, played by newcomer Kim Tae-ri, is a poor orphan girl who was the daughter of thieves. She grows up to be a pickpocket herself, and enters the household to befriend the lonely heiress and do her part in Ha Jung-woo's scheme. The problem is, the relationship between the two women becomes genuine, and the maid finds herself caught between the con man and the heiress.
This will be director Park Chan-wook's first domestic film since 2009's Thirst, and for this project he reunited with the crew of Oldboy, from producer to cinematographer, art director, costume designer, and music director. At a press conference on May 2, Park Chan-wook admitted his surprise at having Agasshi chosen for the Official Selection category at Cannes (the one competing for top jury awards): "Agasshi isn't ambiguous in any way and is definitely a movie, so I didn't know that it would be invited for the competition category."
He added, "The original novel has vivid characters, and I fell for the surprising twist. Among all the films I've done, it has the most dialogue, and has subtle entertainment. It's the most unusual of my works." I'm interpreting all of that to mean it's actually the most conventional of all his films, which I can see since he's basing it on an existing narrative.
The trailer below highlights more of the artistic flair and off-kilter vibe you might expect from the filmmaker, though honestly the first trailer above is the one that makes me actually want to see the movie, because the story is tense and thrilling. Well, that and Jo Jin-woong's eyebrows have captivated me with their weirdness. I must see those things in action.
After its unveiling at Cannes, Agasshi will hit theaters in Korea in June.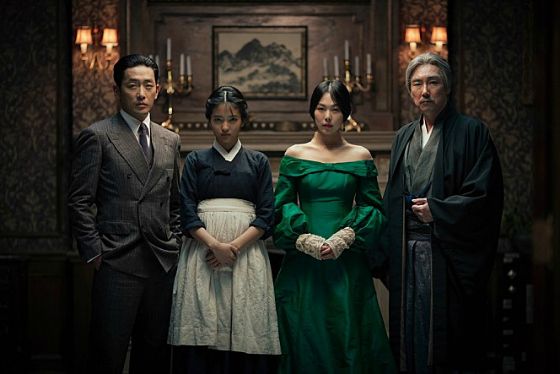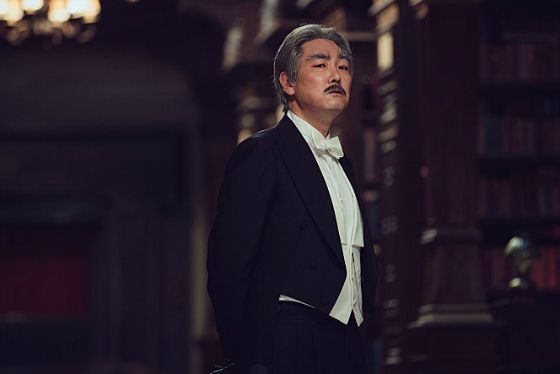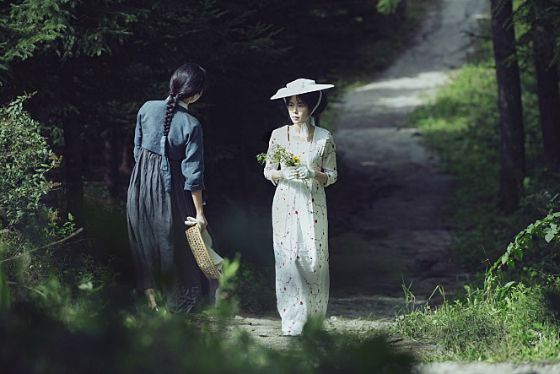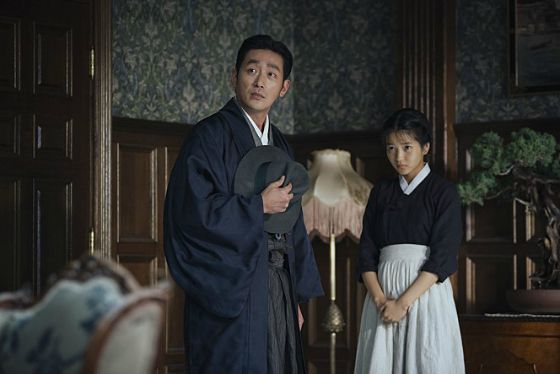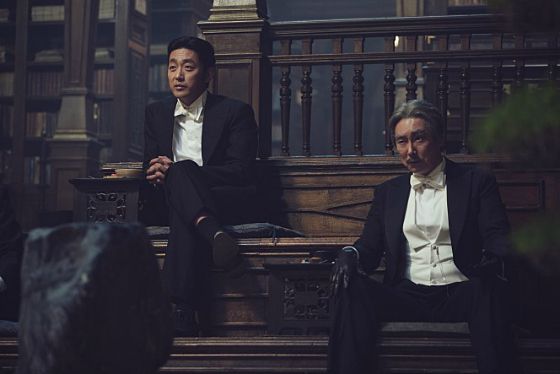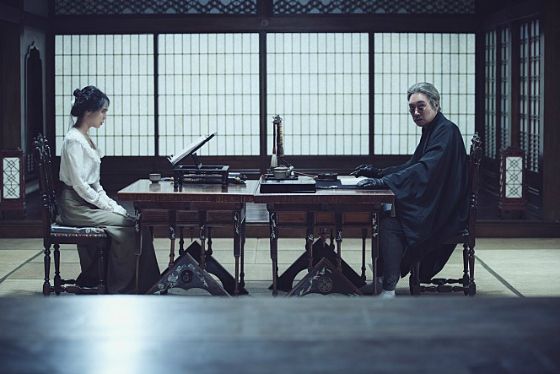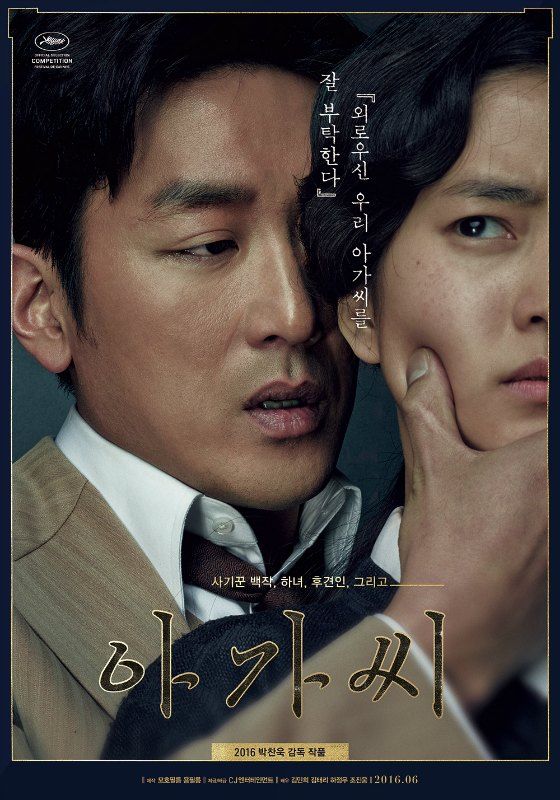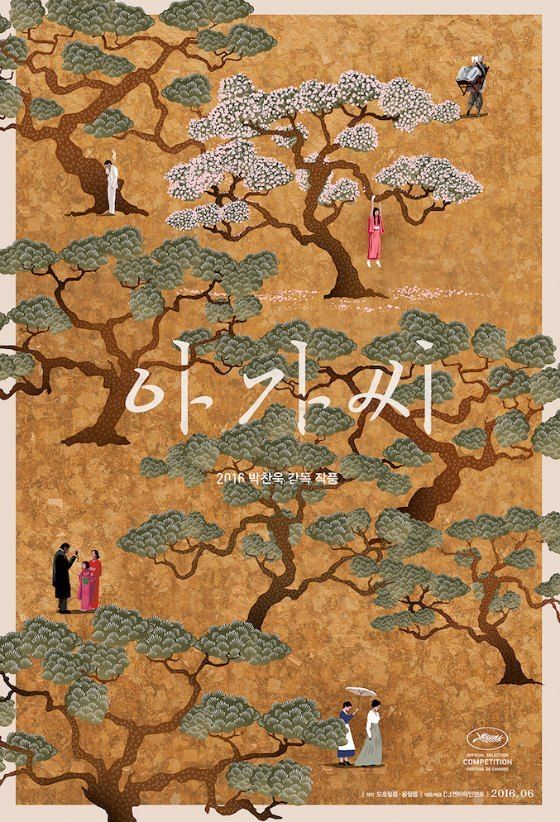 Via Dailian
RELATED POSTS
Tags: Ha Jung-woo, Jo Jin-woong, Kim Min-hee, Park Chan-wook