Police Unit 38's band of tax-collecting outlaws
You know, now that I see the whole cast assembled for OCN's crime comedy Police Unit 38, I like the idea even more. It's basically a heist movie that mated with a cop procedural drama: A ragtag band of thieves and con artists join forces with civil servants in order to con the wealthy out of their unpaid taxes. Thieves to catch thieves. Coming from the writer of Bad Guys (which was about a group of killers sent to track down killers), it seems to follow the same line of logic.
The new Saturday-Sunday series definitely has a leg up in tone, because the witty comedic vibe sets it apart from the usual gritty crime fare on OCN. Ma Dong-seok (Bad Guys) plays the hapless, sincere team leader of a special unit devoted to collecting outstanding taxes, and Sooyoung (My Spring Days) is his straight-laced rule-follower teammate.
They're not very successful at getting the tax-evaders to pay up, but that's about to change when Seo In-gook (I Remember You) walks into their lives. He's a fast-talking swindler who offers to con the culprits out of their money, which he demonstrates with ease in the trailer below. He says that conning people is very simple, because the base of all people's ambition is money. He'll clash with Sooyoung, who does everything in her power to convince her sunbae Ma Dong-seok not to work with him.
I don't think things go her way, because they'll be joined by a team of professional criminals, like any good ensemble caper. Song Eun-sook (Five Kids) plays a real estate mogul who acts as the team's bankroll, and Heo Jae-ho (My Unfortunate Boyfriend) is the gangster with a low IQ and high EQ, who specializes in disposable phones and disposable bank accounts.
Go Gyu-pil (One More Happy Ending) plays their keyboard, a naive genius hacker who's in his early twenties but looks like he's in his mid-thirties. He's got social phobia and agoraphobia, and "he's not pretty, but his sites are pretty." He'll use phishing to get information on their targets.
And then there's Lee Sun-bin (Madam Antoine) as a gold-digger con artist who followed in Seo In-gook's footsteps to learn the trade, and joins the team because of him. Her character's tagline is: "Men only see what's visible, but women see what isn't." I do think the premise really rides on Seo In-gook's cheeky charm, but I'm glad to see that it'll have a fun ensemble to make the caper element come alive.
Police Unit 38 follows Vampire Detective and airs Saturdays and Sundays starting in June.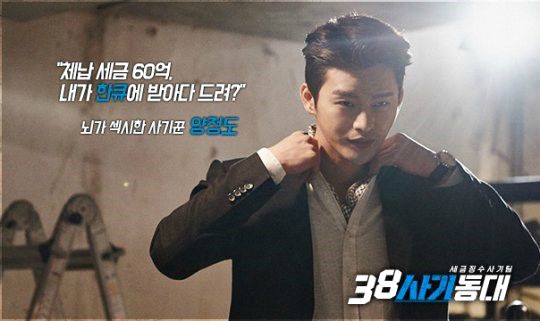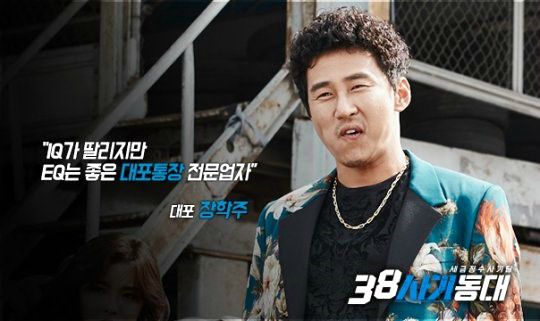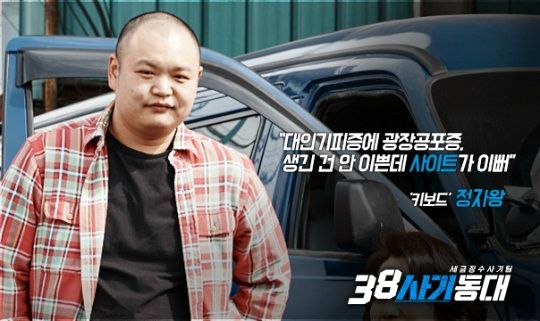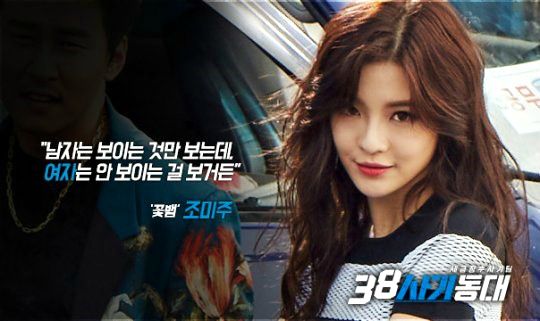 Via Xports News
RELATED POSTS
Tags: Lee Sun-bin, Ma Dong-seok, Police Unit 38, Seo In-gook, Sooyoung