Shim Eun-kyung signs on to web movie Bugs Attack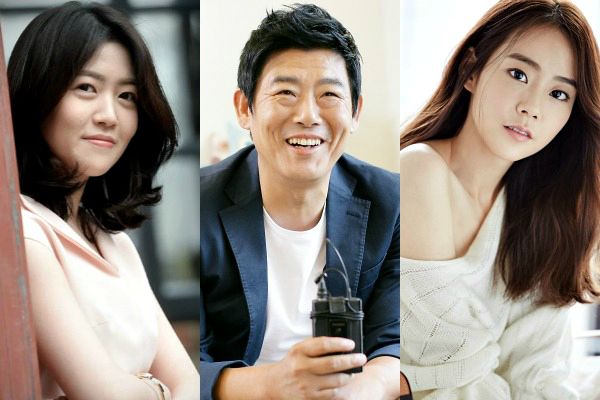 Filming has just finished for the first movie in a new 10-part omnibus web series Bugs Attack. It's apparently actually about huge creepy crawly critters waging war on humankind. I'm imagining a weird cross of District 9 meets Honey, I Shrunk the Kids, which sounds intriguing to the sci-fi nerd in me. But the real reason that's got me especially excited is the group of talented actors that have signed on for the project.
We'll get to see young rising actress Shim Eun-kyung (Cantabile Tomorrow) reuniting with director Hwang Dong-hyuk, who directed the comedy Miss Granny (and also the intense child-abuse film Silenced), and actor Sung Dong-il (Answer Me 1988), who played her son in it. She plays the lead role in the first part in the series called Mosquitoes.
Shim originally debuted as a child actress, acting as the younger counterpart in very successful dramas like Hwang Jin-yi, Legend, and Merchant Kim Man–deok. However, she became a household name through her compelling (and uproarious) performance in family movie Miss Granny. Unfortunately, her next drama project, Tomorrow Cantabile, turned out to be a bust. So I've been looking to see her shine again, and hopefully Bugs Attack will be that chance.
In addition, former KARA girl group member Han Seung-yeon (Her Lovely Heels) has also been cast as another main character in the omnibus series, in the second movie titled Cockroaches.
The formal release date has yet to be announced.
RELATED POSTS
Tags: Han Seung-yeon, Shim Eun-kyung, Sung Dong-il, web drama