Shin Jae-ha, Jeon Hyo-sung join SBS thriller Wanted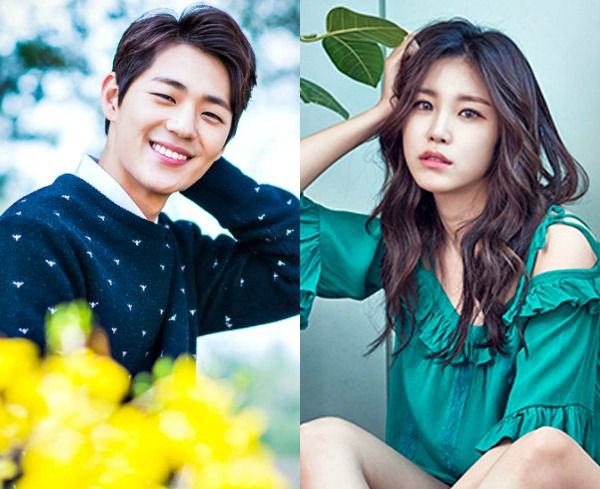 I hope this is the last round of casting announcements for SBS's upcoming thriller drama Wanted, not because I don't want a nice big cast, but because they're running out of lead time before the premiere, which is now less than a month away. We've got a few more additions to the supporting cast in Shin Jae-ha (Memory, Page Turner), who'll play a cop, and idol Jeon Hyo-sung (Ghost-Seeing Detective Cheo-yong), who's been cast to play a genius hacker.
The new Wednesday-Thursday series stars Kim Ah-joong (Punch) as a top film actress whose son gets kidnapped on the day she's planning to announce her retirement from showbiz. Following the kidnapper's demands, she goes on live television and carries out a series of missions in order to get her son back.
Uhm Tae-woong (Valid Love) plays a television producer and the heroine's first love who helps her get on a live broadcast to save her child. Ji Hyun-woo (Awl) co-stars as a dogged detective who becomes obsessed with tracking down the kidnapper, and Park Hyo-joo (Twenty Again) plays a freelance TV writer who helps keep the broadcast afloat.
Up-and-comer Shin Jae-ha has been cast as a young detective who works alongside Ji Hyun-woo in the violent crimes division. That makes me doubly excited for the casting, because I really like Shin Jae-ha and think he should get bigger roles, and Ji Hyun-woo blew me away with his last drama. Together, they're going to keep the police side of things verrry interesting.
I know less about Jeon Hyo-sung, who was in both seasons of OCN's supernatural thriller Ghost-Seeing Detective Cheo-yong as a schoolgirl ghost, but her character sounds interesting: She's been cast as an assistant director on a television show, who in her youth won a contest as a teenage hacker. I'm sure that'll come in mighty handy when they're trying to track down a kidnapper at large.
Wanted is slated to follow Entertainer on Wednesdays and Thursdays starting June 22.
RELATED POSTS
Tags: Jeon Hyo-sung, Shin Jae-ha, Wanted