Suspense drama W–Two Worlds preps for inter-dimensional romance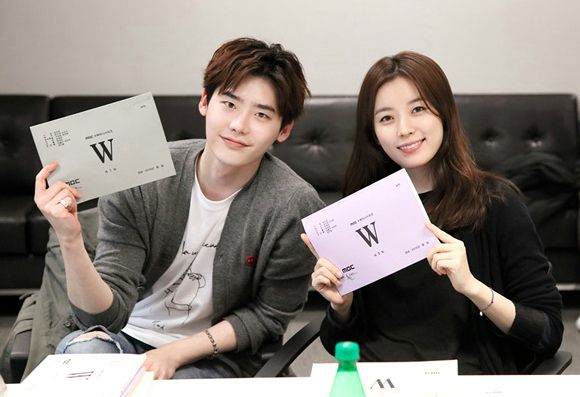 Cast and crew gathered at the first table read for MBC's new summer romance suspense drama W–Two Worlds, the drama formerly known as W. I'm actually glad about the title change, because googling a one-letter title is no fun for anybody. Lee Jong-seok (Pinocchio) and Han Hyo-joo (Dong Yi) headline the fantasy romance between a man and a woman living in two parallel universes existing concurrently in present-day Seoul.
The new 16-episode Wednesday-Thursday drama comes from writer Song Jae-jung, who is an expert at interweaving two universes into one story (see: her previous time-space-benders Nine and Queen Inhyun's Man), and PD Jung Dae-yoon of last year's hit rom-com She Was Pretty. The drama is about two worlds coexisting in the same space—one is the reality as we know it, and the other is a fantasy realm—but the two worlds collide when Lee Jong-seok and Han Hyo-joo's characters meet.
Lee Jong-seok plays a former Olympic gold medalist in shooting who made it big as a venture capitalist and became a young chaebol. Well, as far as dramaland chaebols go, this is a step up from a guy who inherits his fortune from an angry chairman dad. He's described as a cool-headed geeeeenius, though they don't even tell us what kind of genius he is.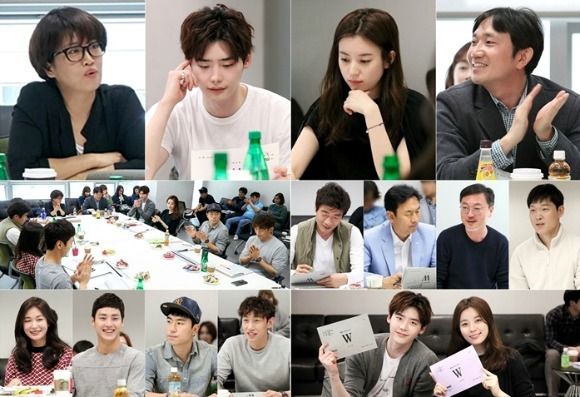 Han Hyo-joo plays an affectionate, outgoing, lively second-year resident in cardiothoracic surgery. Her father (Kim Eui-sung, Six Flying Dragons) is an ill-tempered comic book artist who goes missing one day, and when the heroine goes looking for Dad, she finds a bloody Lee Jong-seok in his studio instead.
Lee Tae-hwan (Come Back, Ajusshi) plays Lee Jong-seok's bodyguard and faithful right-hand man, and Jung Yoo-jin (Moorim School) will be his secretary. Neighborhood Laywer Jo Deul-ho's hilarious loan shark Park Wan-sang has been cast as an assemblyman and Lee Jong-seok's longtime enemy. In the other dimension, Kang Ki-young (Come Back, Ajusshi) will play Han Hyo-joo's colleague and surgical resident, and Lee Shi-un (Remember—Son's War) will be her father's pupil.
The writer sat down with the actors one-on-one before the script read to go over each of their characters in-depth, and the PD said to the cast, "You are all the stars of your own lives. The characters each of you have undertaken are the stars of their worlds. Whether the role is big or small, please engage with the mindset that you are the star. Actors are the ones who put flesh and bone to characters and show them as living people. We've assembled strong actors with a lot of experience. I hope that you'll create living characters."
So do we all, PD-nim. So do we all.
W–Two Worlds will follow Lucky Romance beginning July 20.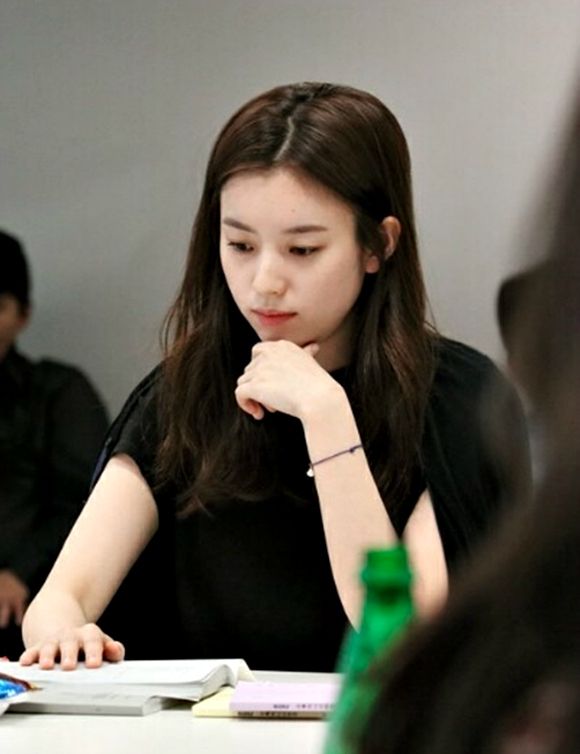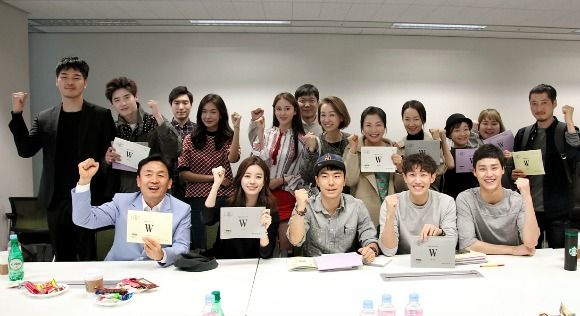 Via Star News
RELATED POSTS
Tags: Han Hyo-joo, Lee Jong-seok, W–Two Worlds