Beautiful Mind: Episode 3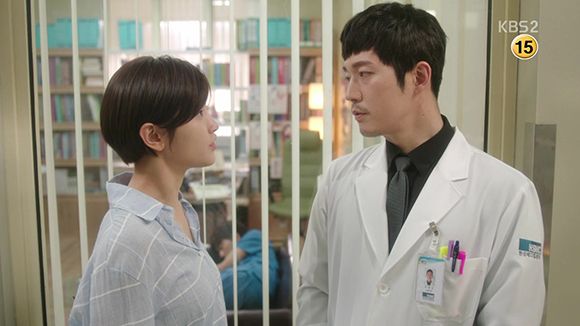 For the first time Young-oh's mask slips a little as his belief in his own infallibility is shaken. Jin-sung struggles as she loses trust in people close to her but refuses to give up fighting for what she believes is right. The mystery of the table deaths deepens, though some patterns finally begin to reveal themselves as more pieces of the puzzle start falling into place.

EPISODE 3 RECAP
A teenage Young-oh carefully sketches a beautifully rendered heart, while naming each part from memory. His father walks into the room and snatches the page up. He takes one look at it and tells Young-oh to stop. He can't approve of this.
Young-oh grabs his father by the throat and pushes him back to the wall. His eyes shine as he touches his father's shoulder, his throat and his vertebrae, naming each part with reverence. He tells his father that he's memorized it all and wants to go to medical school.
But his father won't have it. He tells his Young-oh that he should live quietly; just enough to breathe.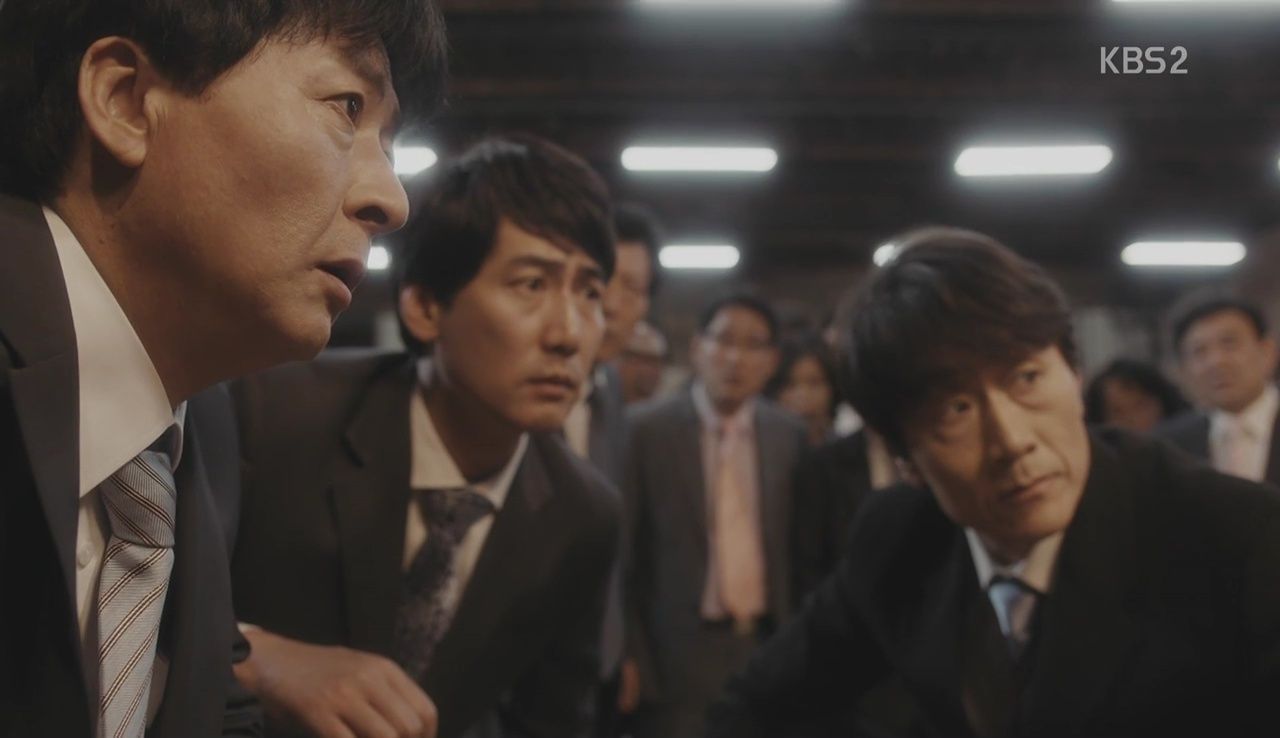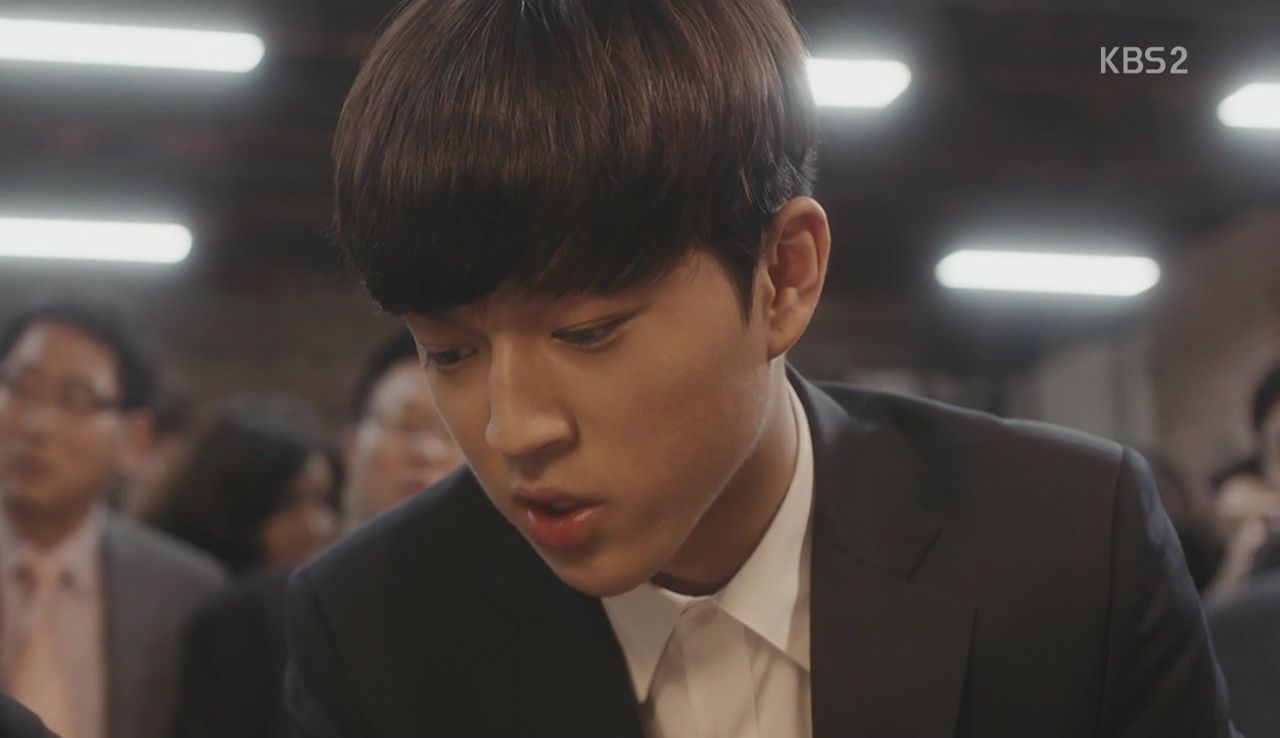 In the same flashback, Dr. Lee receives an award for medical achievement, and a young Young-oh attends the ceremony, smiling and clapping for his father. As Dr. Lee steps off the stage, a senior professor collapses. A younger Chief Director Shin and Dr. Lee check on him, and all the doctors present discuss the possibility of Alzheimer's and Parkinson's Disease.
While everyone looks distressed and confused, Young-oh steps forward with a drill. He pushes back the man's hair and reveals signs of blood pooling under the skull. He tells them that it's chronic subdural hemorrhaging, the symptoms of which are similar to several neurological disorders, like Alzheimer's. His father tries to ignore him and calls for an ambulance, but Young-oh tells him that it's not too late to save the man's life, motioning to the drill.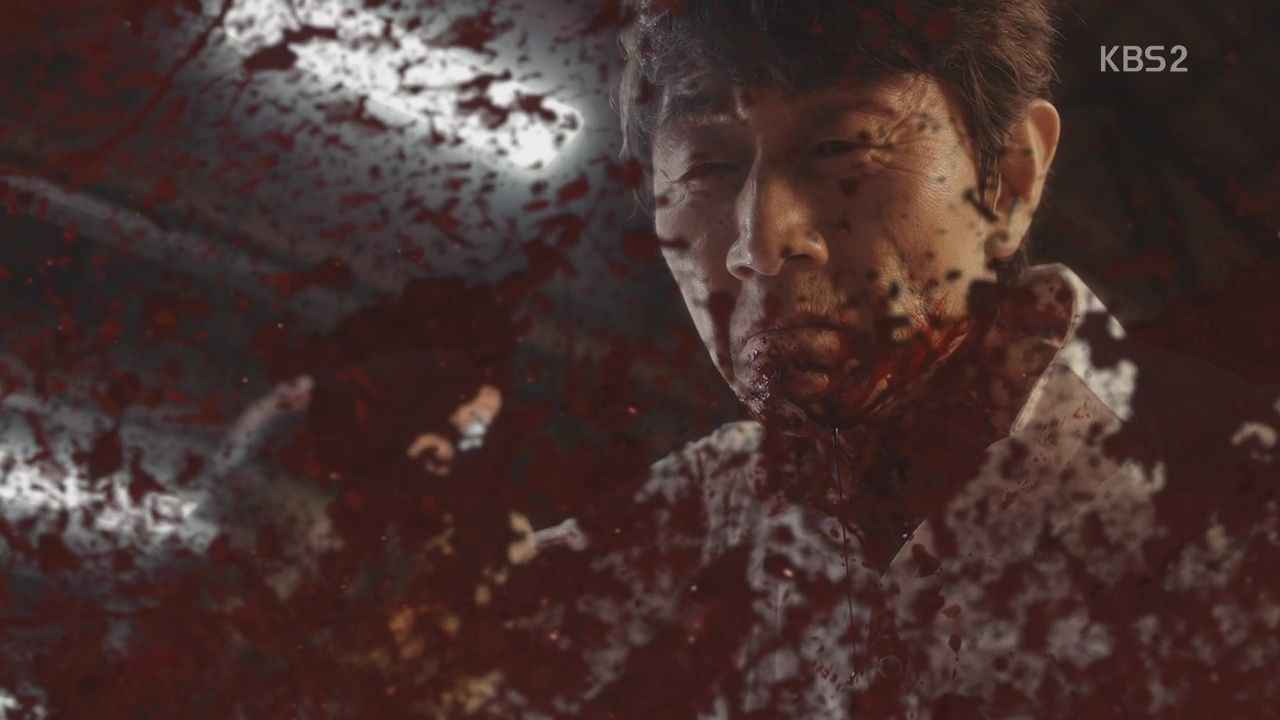 They use alcohol to sterilize the drill and Dr. Lee uses it to relieve the pressure under the Professor's skull, saving his life.
Later, all the doctors present praise Young-oh and ask Dr. Lee why he'd been hiding such a brilliant son. Young-oh uses the opportunity to press his father to agree to let him attend medical school. Unable to give a good reason for denying his son in front of his colleagues, Dr. Lee stands silent and trapped. Young-oh smiles and promises to be a good doctor, just like his father.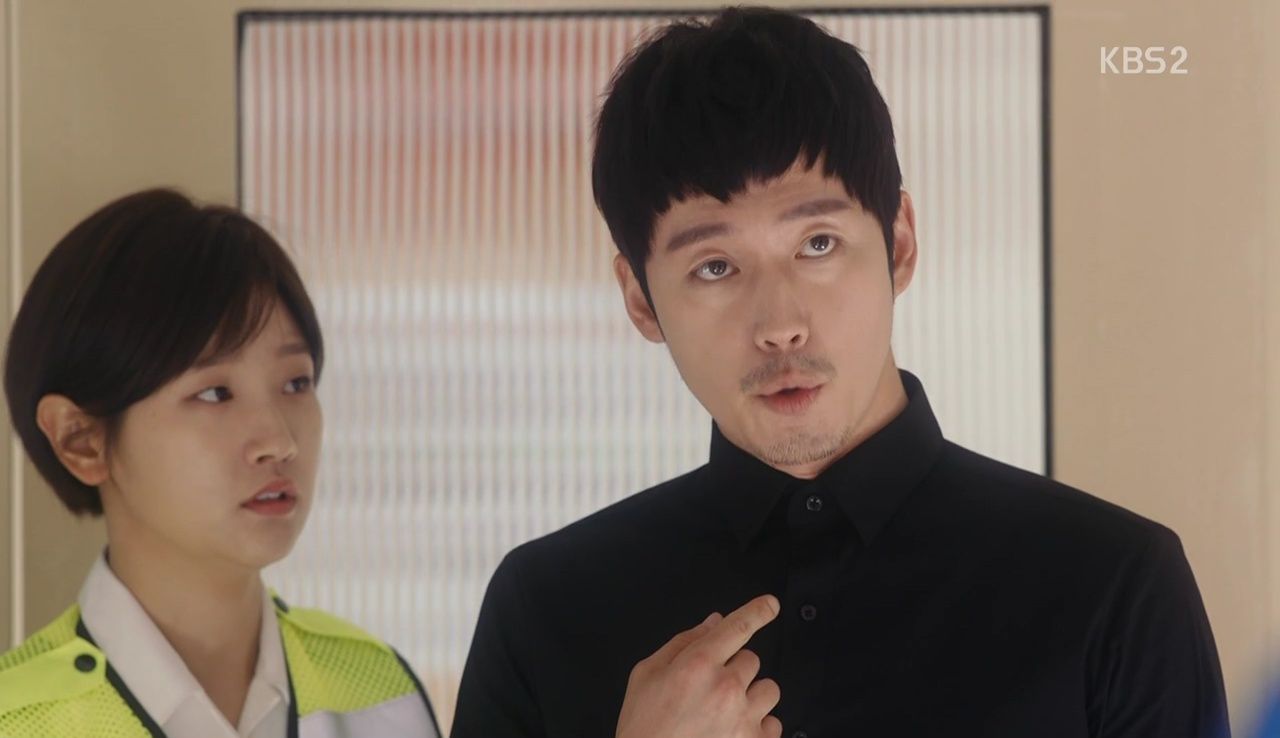 Back in the present, Young-oh accuses Suk-joo of having stolen the motorcyclist's heart from the morgue. Young-oh explains that anyone with medical knowledge would know that the fungus he found in the brain was caused by a mutated lesion in the heart. Whoever stole it, he adds, must have had a good reason to do so.
Suk-joo gets an emergency call just then and leaves without defending himself. Jin-sung asks Young-oh if he really thinks Suk-joo did it. But Young-oh is uninterested in giving his opinion on the matter. He merely wanted to do that first surgery in preparation for Assemblyman Kim's operation. He quotes her again, "Doctors save lives; cops catch bad guys," and tells her to do her job.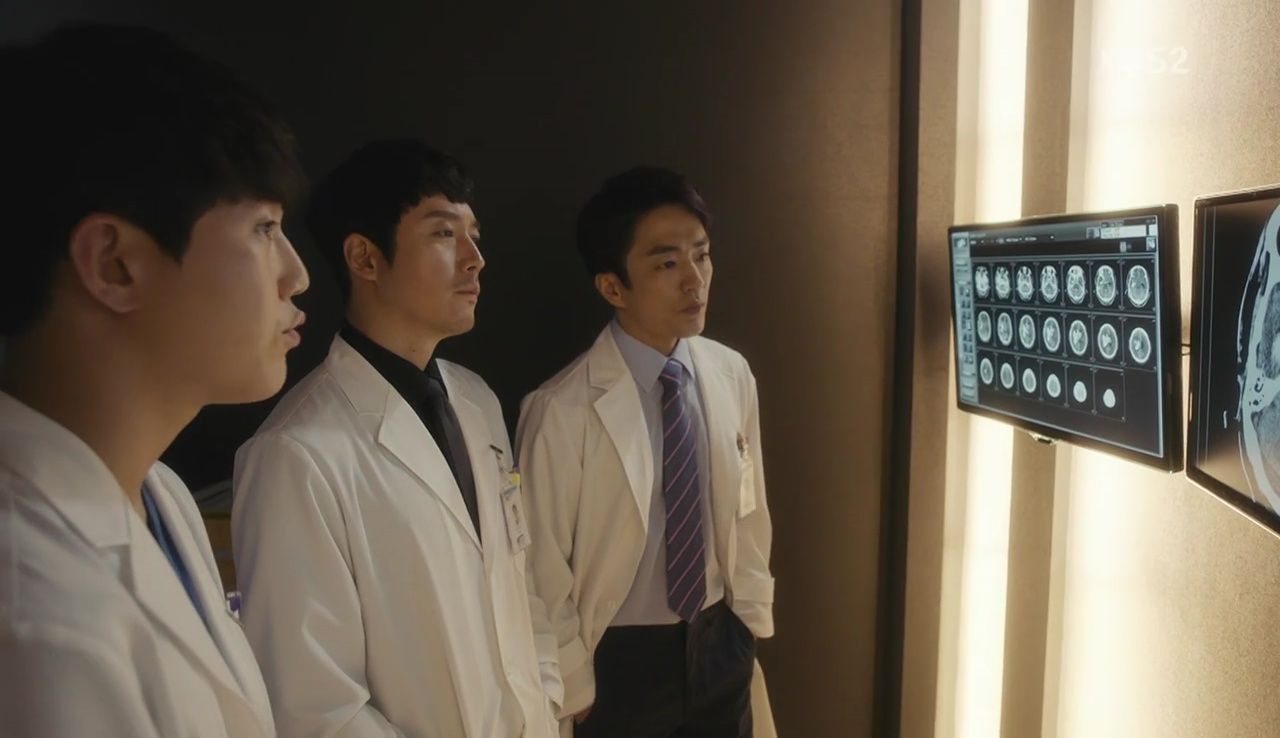 An 11-year-old girl is brought in with multiple brain contusions and subdural hemorrhages. She had fainted while stretching before soccer practice. Young-oh and Dr. Hwang Jung-hwan from neurology look at her CT scans. Dr. Hwang says they have to finish surgery within the hour if she's ever to play soccer again. He goes out and assures the worried parents that she's in good hands.
Young-oh finds it odd that the girl went into a stupor with no previous symptoms. He examines her, revealing bruises all over her body. The doctors suspect bullying, but the mother says the girl's been training with her father for soccer try-outs and hasn't been attending school. At this, the doctors and the girl's mother look at the father with suspicion, who reacts by telling them that she's his only daughter and he would give his life for her.
Young-oh asks if that is true. The mother defends him, but Young-oh clarifies that he's asking whether the girl's father is really her biological father. The father says vehemently that he is, but Young-oh watches the mother, whose eyes shift in telltale signs of lying.
Young-oh tells the staff to cancel the surgery, since an operation now would lead to a table death. He explains that the child is exhibiting signs of hemophilia, which is hereditary. If the father had it then he wouldn't be in the national soccer team. Without the truth, Young-oh can't diagnose her correctly to save her life. He asks again, and the mother can no longer lie.
The surgery is a success and Dr. Hwang waits outside to congratulate Young-oh on his excellent diagnostic and surgical skills. But then his smile falls away and he asks if Young-oh would still consider himself a good doctor when the girl wakes up and looks for an absent father.
Young-oh observes that the doctor has already decided the answer is no. Young-oh asks if Dr. Hwang believes he should have waited two weeks for the test results to determine whether the girl had hemophilia, but Dr. Hwang still wonders if Young-oh really doesn't believe he was being cruel.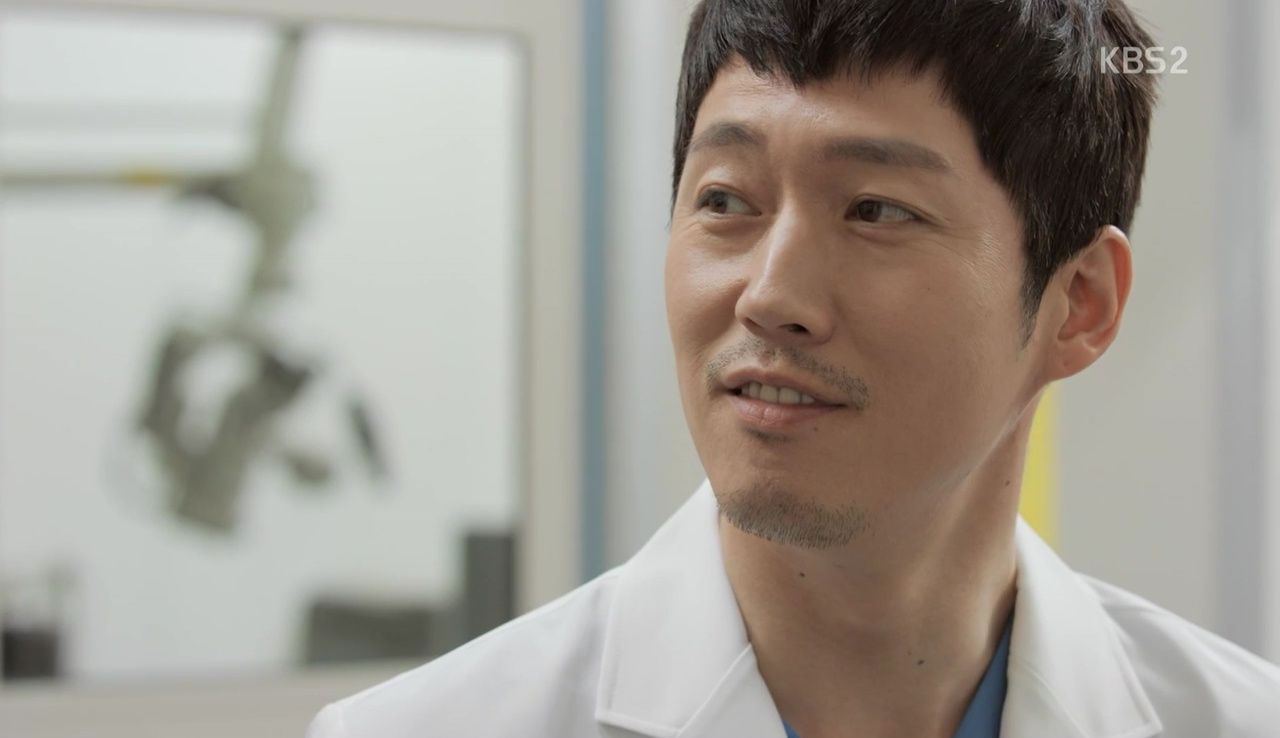 We see the girl wake up with her mother by her side, looking for her dad. He comes into the room slowly, sits by her and then gruffly tells her to recover quickly so they can regard all of this as a nightmare. He leaves without a word to his wife, who cries by her daughter's bedside.
Young-oh points out to Dr. Hwang that he wasn't the one who lied to the father all these years; he wasn't the one who made grand claims about sacrificing for his daughter; and finally, he wasn't the doctor who almost misdiagnosed his patient by CT scan results alone.
So, Young-oh asks, does Dr. Hwang really think he was being cruel?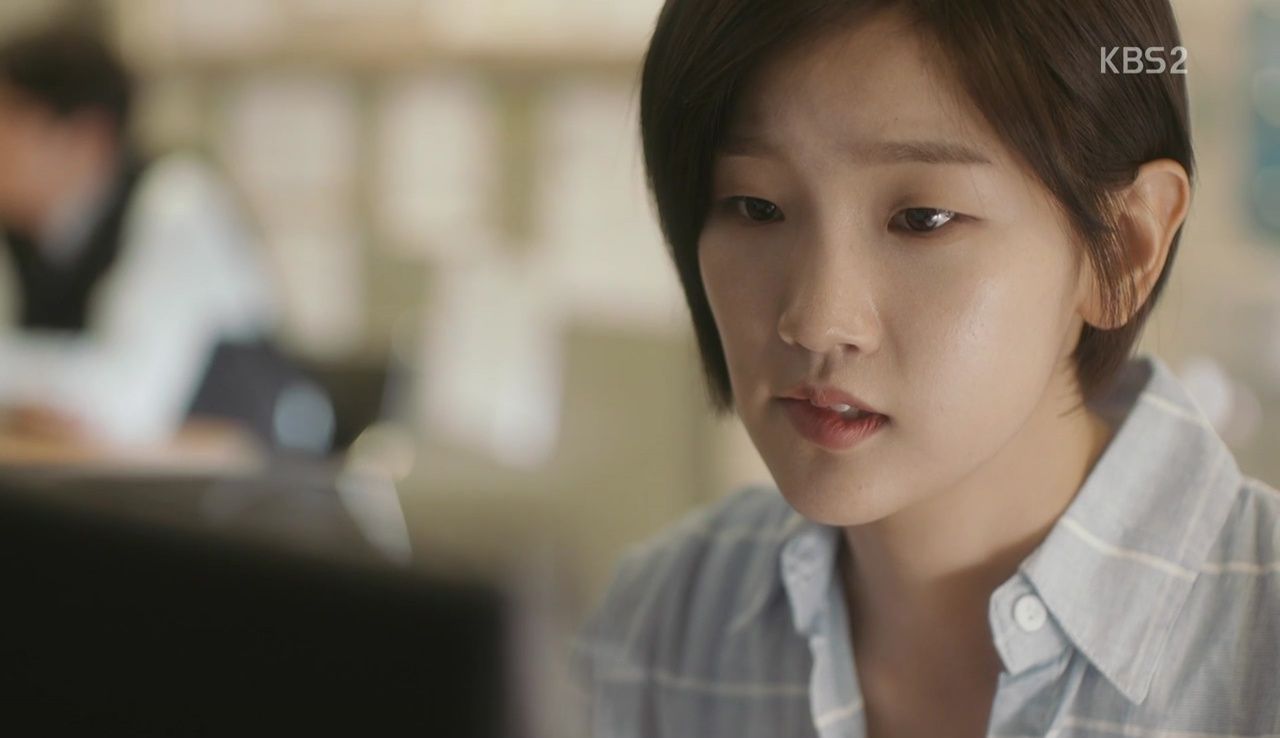 Jin-sung overhears the desk nurse saying that Suk-joo was looking for the footage of the motorcyclist's surgery. She remembers Young-oh telling Suk-joo that they had both visited the morgue that night, and goes back to the security control room to re-examine the recordings.
At first she only finds Young-oh, but then she spots Suk-joo entering the morgue. She goes to the Hyunsung security guards and sweetly thanks them for letting her watch the tape, and asks if Suk-joo made the request to delete the footage himself. The guard trips up by saying that no, it was handled through secretaries. Jin-sung realizes that someone had made a request to have Suk-joo's surgery footage removed.
She goes in search of Suk-joo and finds him sleeping in his office after a twelve-hour surgery. She turns to leave and walks into Young-oh. He just stands there, with his inscrutable expression and Jin-sung falls over herself explaining that Suk-joo just got out of a long surgery, that witness statements are important too, and that Suk-joo isn't a flight risk, nor would he destroy evidence.
Young-oh just points out that the heart is still missing and Jin-sung says defensively that they'll soon find out who took it. She also says that Suk-joo wouldn't lie to her, but Young-oh says that all humans lie, including her… just now.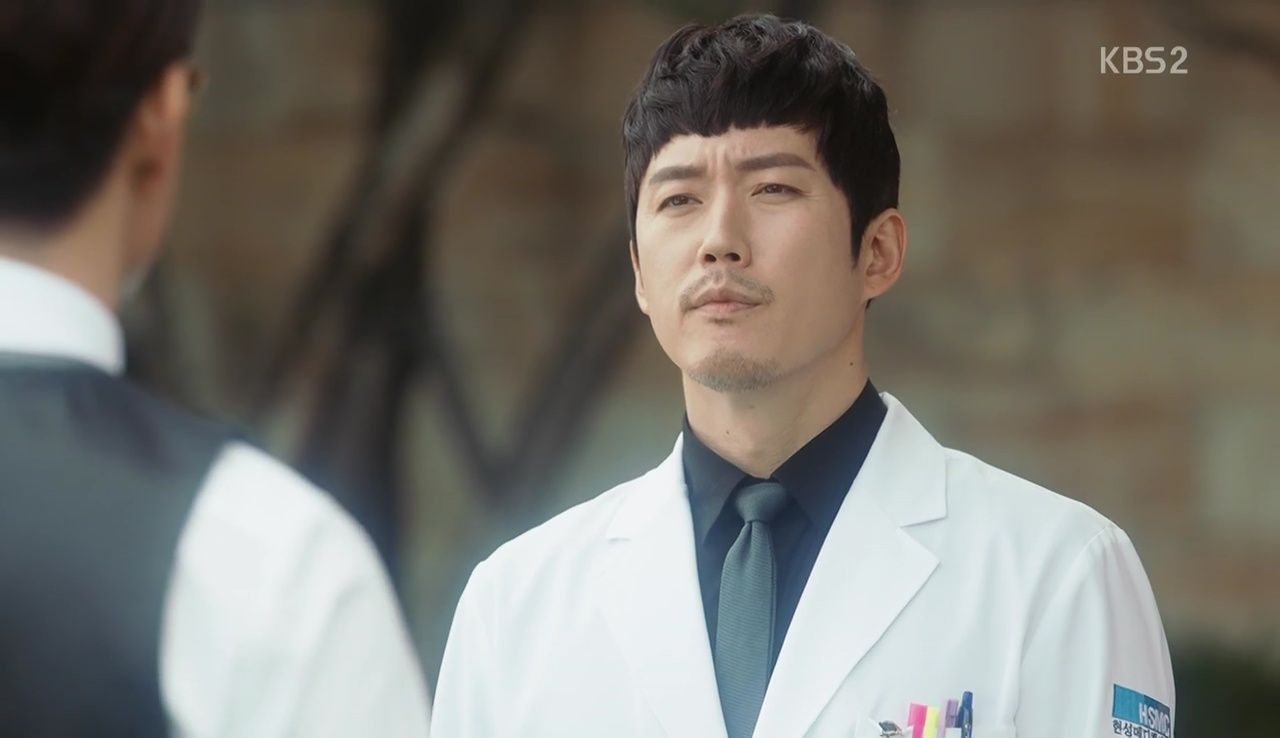 Director Kang is playing mini-golf on the roof of the hospital, rejoicing that the shares of his brother's company have taken a dive. When Young-oh walks up, he praises him for saving the young girl and wonders why other doctors aren't as skilled.
Assistant Manager Chae pipes in that with current cost of insurance, diagnosing and curing a patient of a disease like hemophilia cuts into the profit of the hospital. Director Kang looks up in fake wonder and says that means it's not a matter of skill, but a matter of prudence on the part of other doctors. They refuse to operate so they don't hurt the hospital's profit.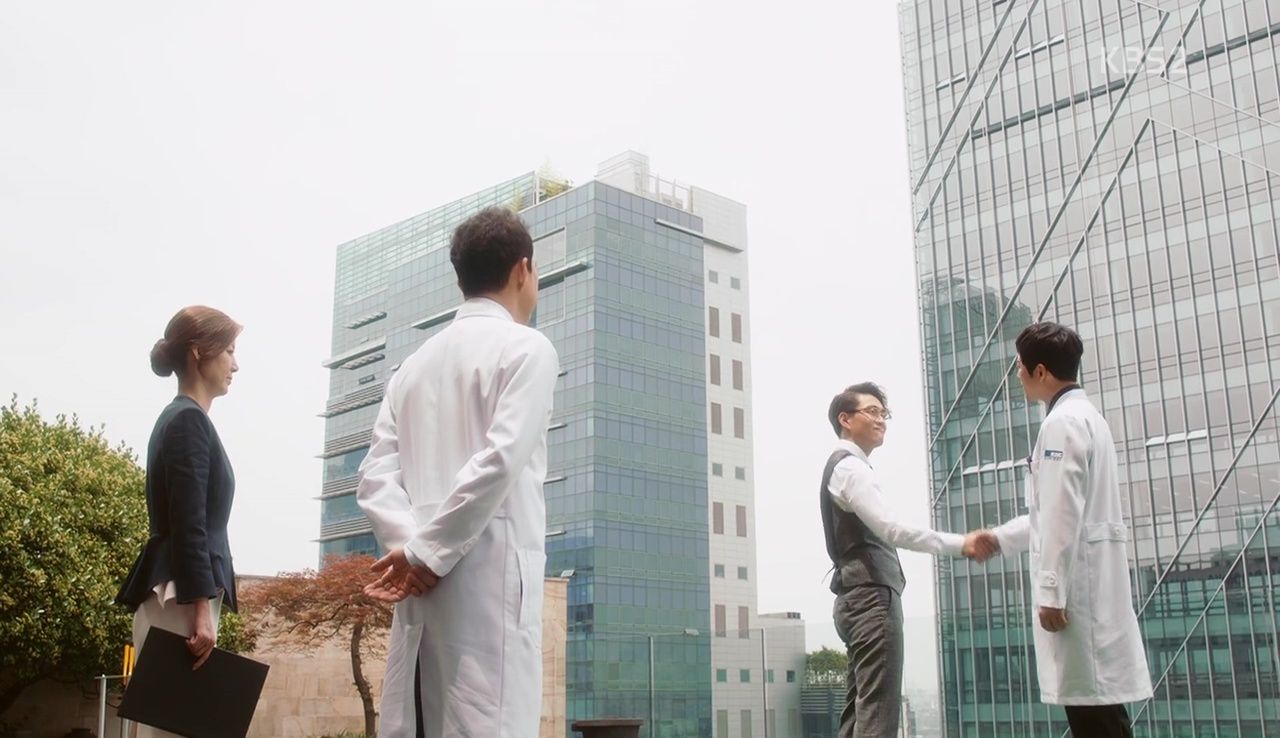 Director Kang advises Young-oh to regard this experience as an expensive private lesson from him and to prioritize the hospital's profits henceforth.
Young-oh ignores this and tells him his theory about why someone as ambitious as Director Kang was given a hospital to run. It must be so he can provide expensive, specialized care to rich patients, who will then take out over-priced policies from Hyunsung Insurance.
However, Young-oh is not interested in the motives of chaebol heirs. He knows why Director Kang needs him. He's like those advertising balloons, flying high and attracting customers. His reputation will lure patients in to Hyunsung, and Young-oh intends to fly high enough that no one can pull him down. Director Kang is happy to agree to a mutually beneficial relationship and they shake on it.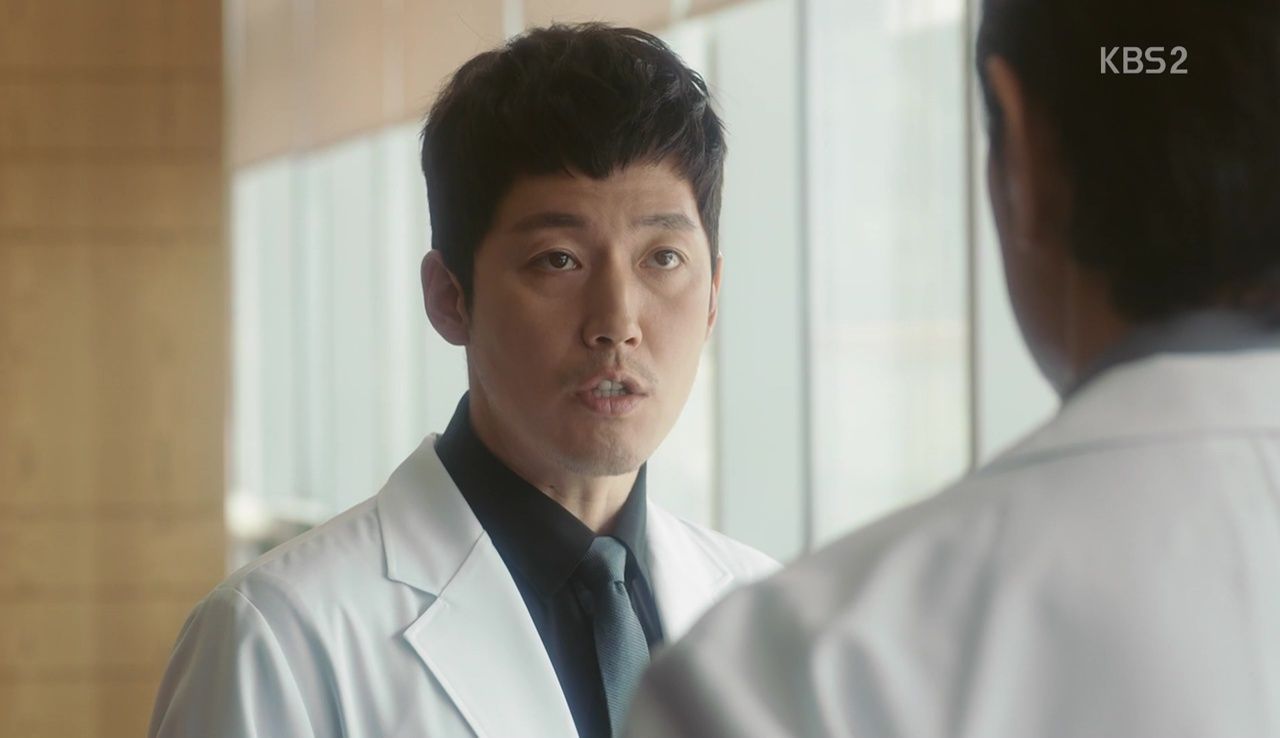 Coming down, Young-oh meets his father, who asks him if he bartered to gain authority over the hospital's neurological center so he would be acknowledged as a great doctor in front of him. Young-oh retorts that he wanted it because his father didn't deserve the title. Bodies were switched and a heart was removed from a corpse, but Dr. Lee didn't look into any of it. He may look fair and impartial to the world, Young-oh adds, but in his heart he only suspected his son.
Dr. Lee denies it but Young-oh reads the signs of lying on his face and says that his mouth may lie but his body can't.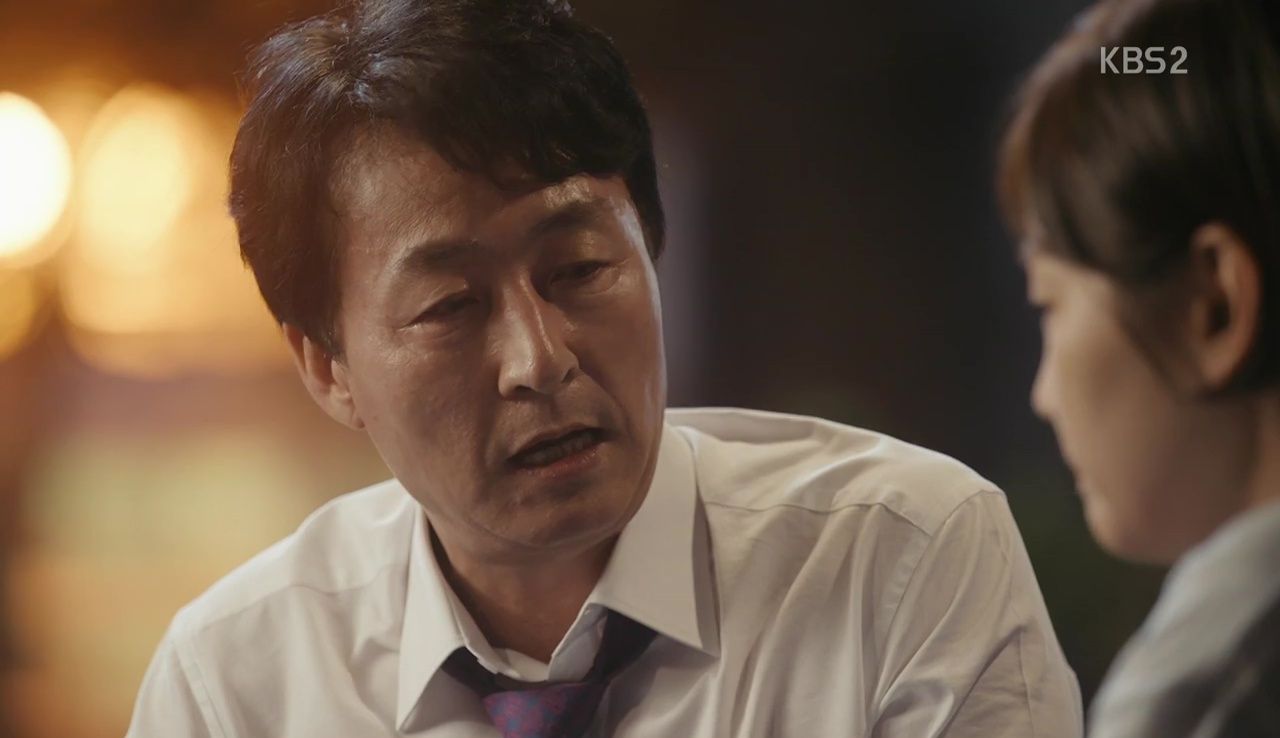 Jin-sung drinks alone at a street stall and her bottle cap ring falls on to the pavement. Chief Director Shin picks it up and good-naturedly blackmails her into buying him soju. Seeing how worried she looks, he tells her to confess her feelings to Suk-joo. Jin-sung says that's not what's bothering her. When she doesn't elaborate, he threatens to throw the bottle cap ring away.
Jin-sung finally blurts out that the motorcyclist's heart was missing and that was why the bodies were switched. Suk-joo knew this from the beginning and now she can't trust anyone. She snatches up the bottle cap ring and walks away from a suddenly serious Chief Director Shin.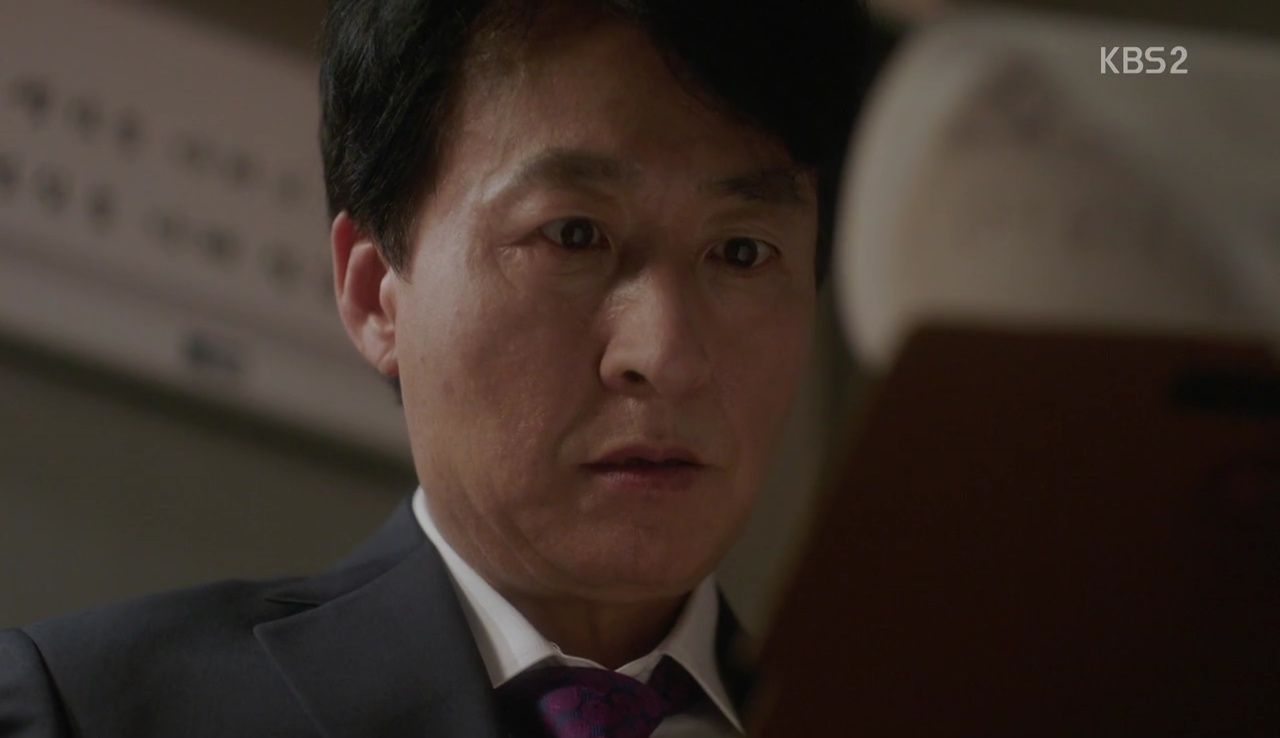 He calls up someone to look at the dead patient's file but is told it's no longer available in the system. He goes back to the hospital and pulls out the hard copy he kept in a safe in his office. His eyes widen as he reads the file, and he dials Suk-joo.
Meanwhile, Dr. Lee thinks over Young-oh's words and makes a call to see the files too. When he's leaving for the night he comes across Chief Director Shin, who doesn't tell him about his discovery. Dr. Lee tells his friend not to drink so much when he has diabetes, but Chief Director Shin just laughingly calls him a nag. Chief Director Shin jokingly asks Dr. Lee if he's afraid he'll die first. "Who else do I have?" Dr. Lee replies seriously.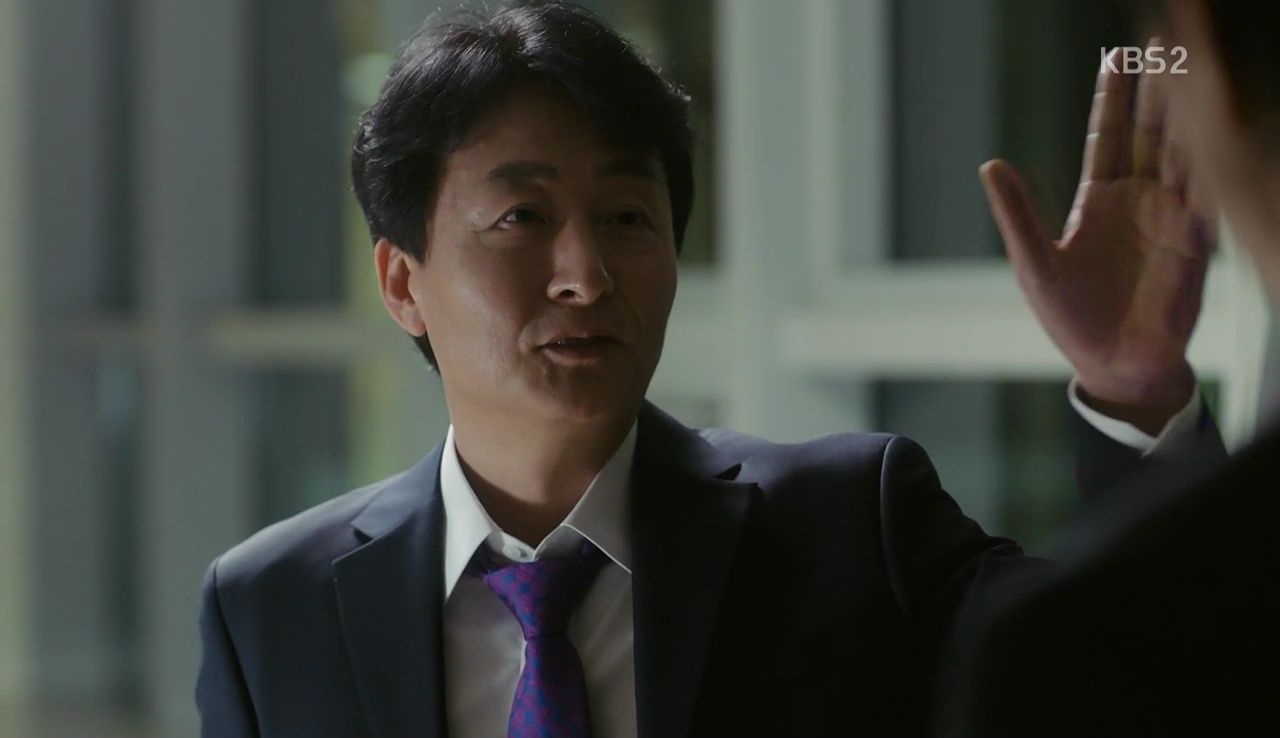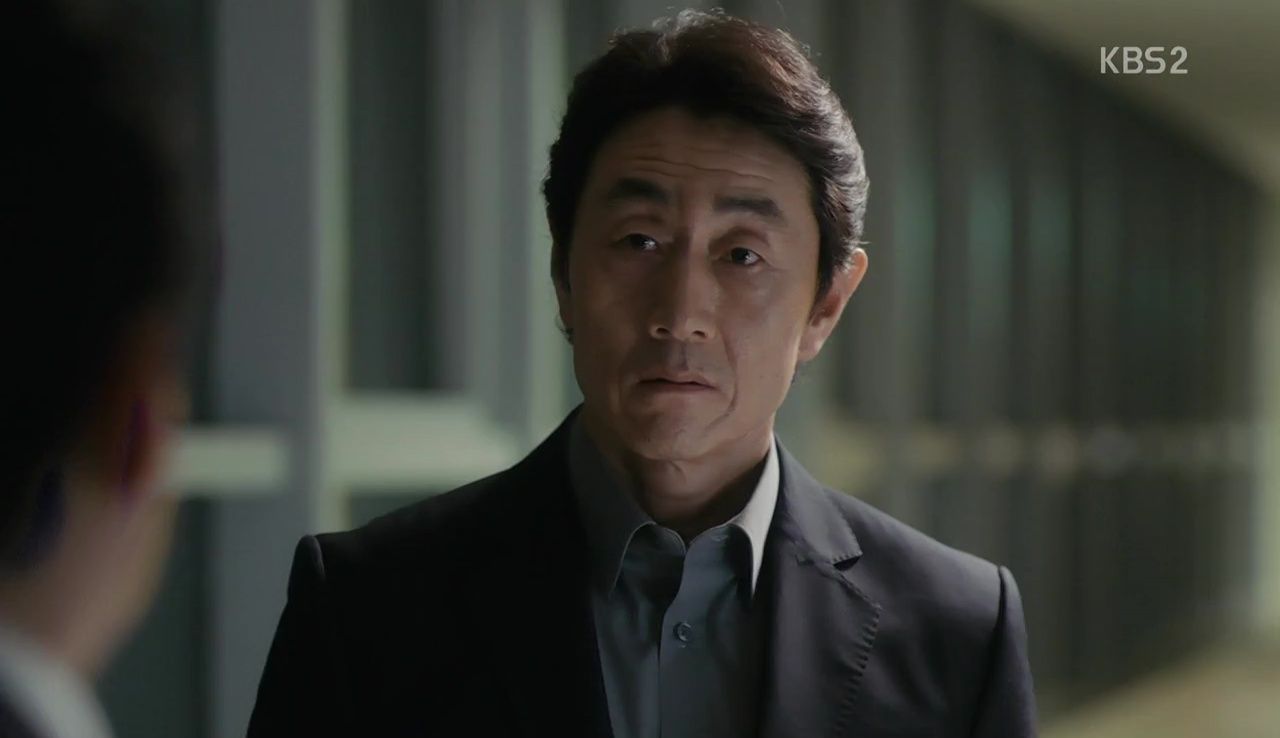 Chief Director Shin bids goodnight to his friend and makes some more calls to Suk-joo, who doesn't pick up. He finally goes to Young-oh's office to ask to see the patient's file. As he speaks his speech falters and he loses balance. Young-oh examines his unconscious body and calls for an emergency surgery.
In the morning, Suk-joo and Chief Director Shin's wife are waiting outside the operating room when Jin-sung comes running. Both she and Dr. Lee are uncomfortable when they realize that Young-oh is the surgeon. Jin-sung is especially confused when she hears that Chief Director Shin came back to the hospital last night instead of going home.
During surgery, Chief Director Shin starts to hemorrhage, but Young-oh refuses to stop the operation. He says, "I've decided to operate, that means he will live."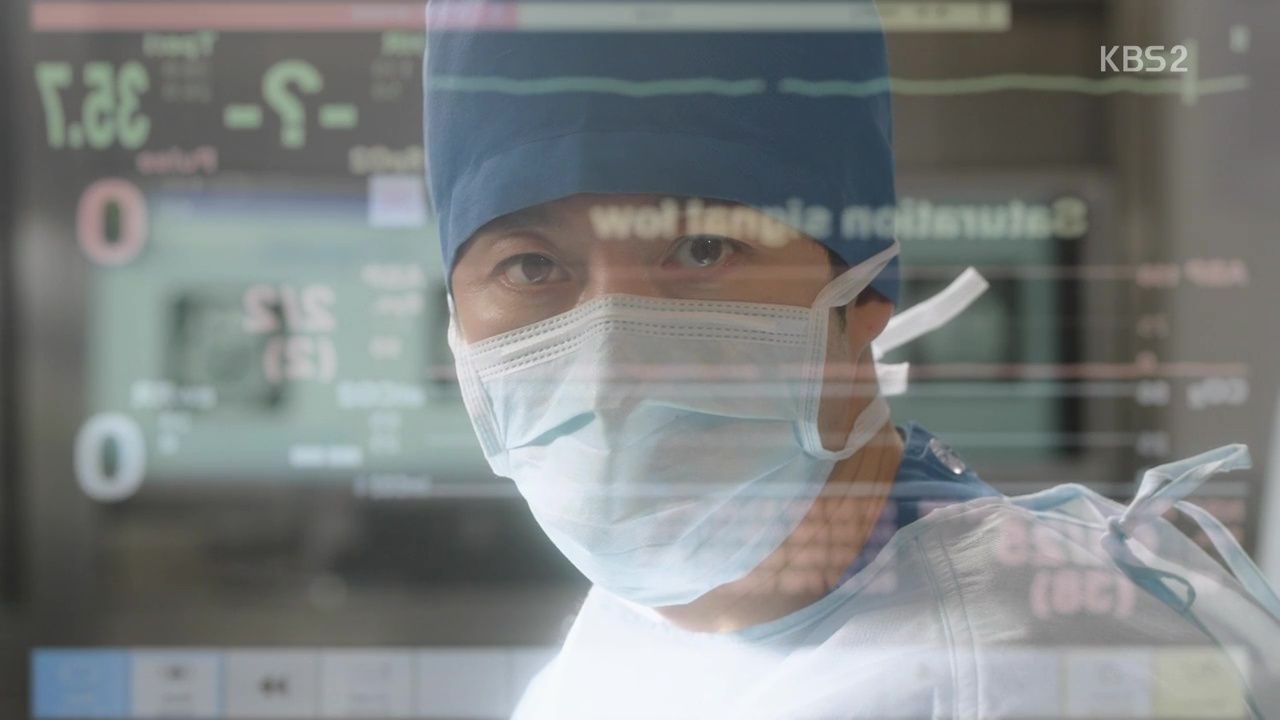 But Chief Director Shin's blood pressure falls and he goes into cardiac arrest. Young-oh keeps repeating the word "arrest" as though in disbelief, chuckling ruefully as realization sets in. He's dazed when he walks out of the OR. He doesn't see the family and friends of the patient gathered for news of their loved one, but repeats the case facts to himself and the procedure he followed. As the rest of the staff come out and deliver the news to the family, Young-oh says aloud that he was not wrong, that his surgery was not a failure.
Jin-sung walks up to him with tears in her eyes and asks how he can say that to the family who trusted him with Chief Director Shin's life. She starts to beat his chest, but he grabs her wrist and says that as lead surgeon, he is telling her that his surgery was perfect. His father walks in and tells him that they will discuss the cause of death at the morality conference.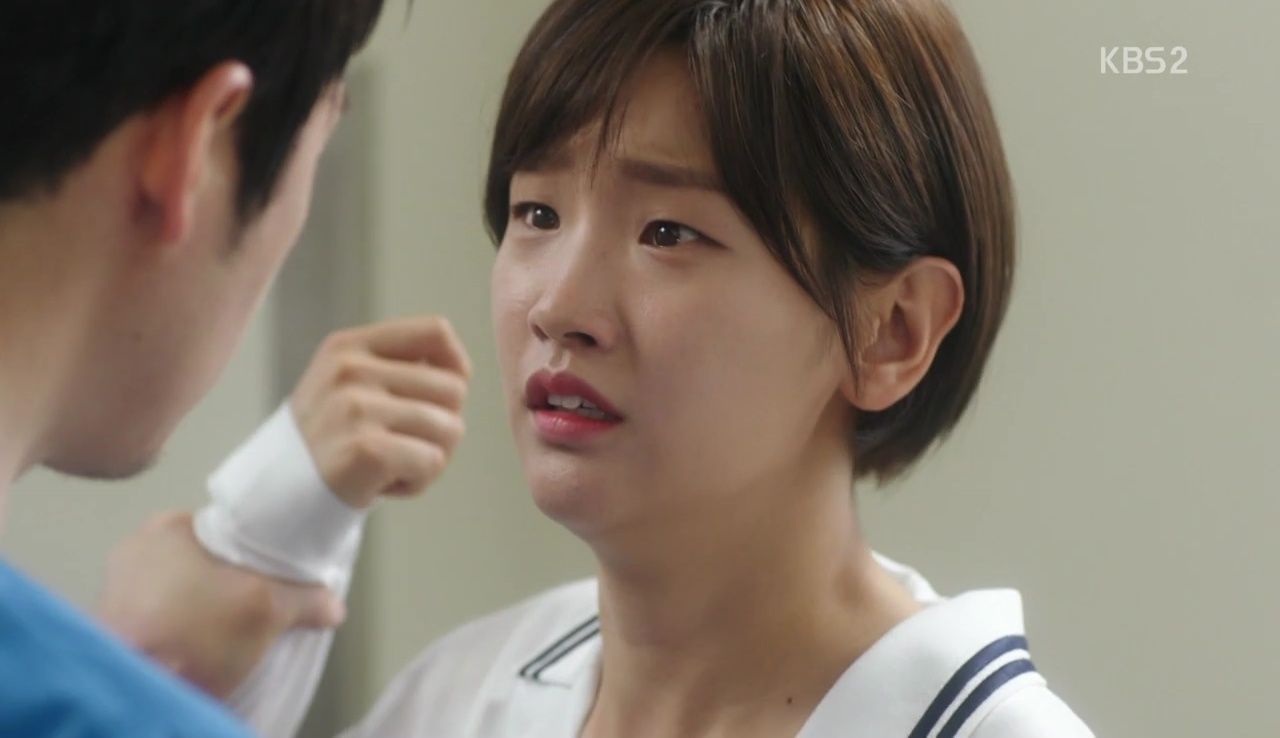 Dr. Lee apologizes to the family on his son's behalf while Young-oh goes out to the stairwell, utterly shaken and helplessly angry. When he returns to his office, fiancée Min-jae is waiting to see if he's alright.
He coldly tells her to move, but she only wants to know how he is so she can console him. Young-oh's gaze locks on her menacingly as he backs her up against the door and asks if she really can console him. Then he notes the fear on her face and turns his face away, visibly trying to control himself. He tells her he's perfectly fine and shuts himself in his office to inject a shot of an impulse suppressant in his arm.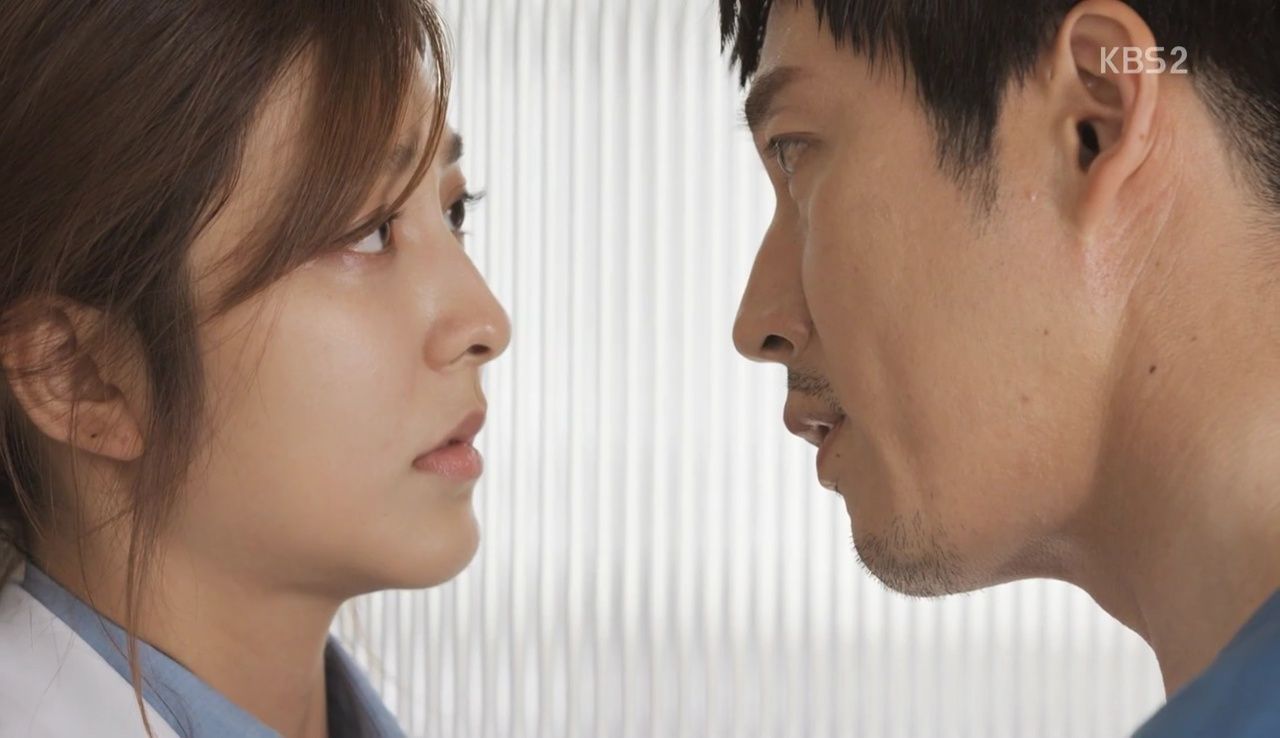 That evening, a group of doctors discuss Chief Director Shin's death and reminisce over how nice he was. Dr. Hwang comments that Young-oh's behavior outside the OR earlier made him think he was a bit off. Another doctor defends him by saying Young-oh must have been scared, but the rest agree that it was an odd death, since the surgery was supposed to be simple.
Jin-sung searches Chief Director Shin's office and comes up with nothing. His safe just contains bottles of soju which reminds her of their conversation last night about loneliness. Suk-joo comes in to tell her that they should go pay their respects before Chief Director Shin's body is taken for the funeral. But Jin-sung refuses to go. She feels responsible for his death. She tells Suk-joo that she told the Chief Director everything about the switched bodies and missing heart, that he must have come back to the hospital to verify her claim, and that someone must have killed him.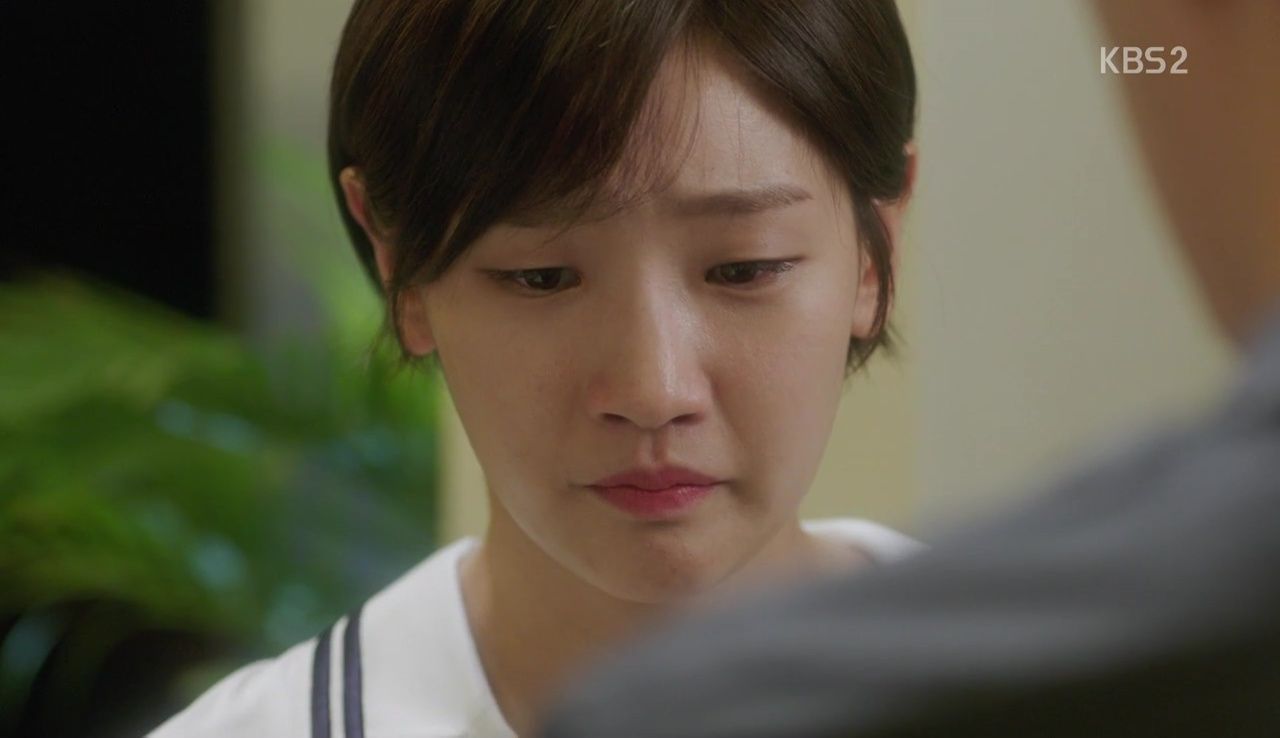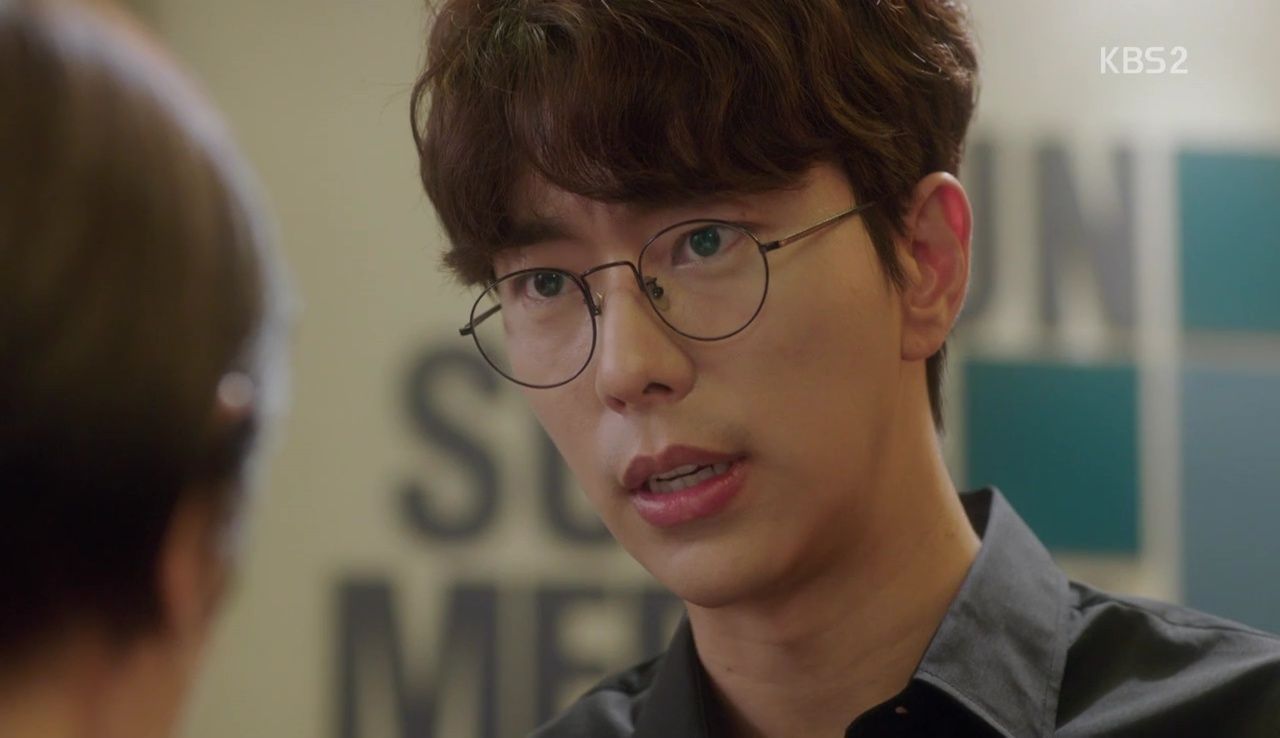 The fax machine beeps and spits out some papers. Jin-sung tells him that she asked the National Health Insurance Corporation to send copies of the motorcyclist's original medical record. But the records don't say what she expects, and Suk-joo explains knowingly that there are no records of the motorcyclist ever being treated at Hyunsung Hospital.
He asks her to let him investigate into the matter, but she shouts that she can't trust him because he lied to her. Suk-joo says he was afraid and didn't want her to see him like that, but that he cares for her. Jin-sung refuses his help and says she'll look into it herself. She leaves without saying her goodbyes to Chief Director Shin, feeling like she doesn't deserve to cry over his death yet.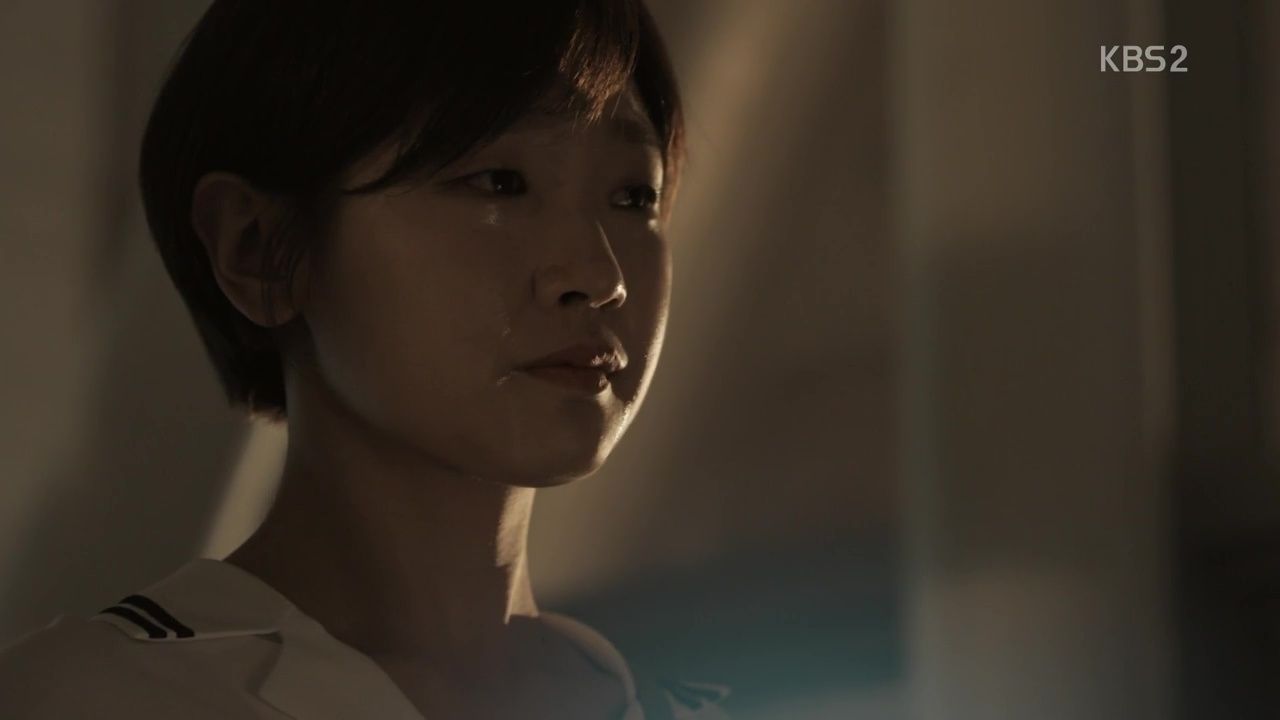 As Jin-sung walks out, she remembers Chief Director Shin's kindness to her and reads his last text message. In it, he tells her that she can trust some people in this world, and after he proves it to her they should have a drink together.
Young-oh sits calmly in the empty OR recreating the last minutes of the surgery in his mind. He watches every doctor and nurse in the room as they follow his instructions and do their job.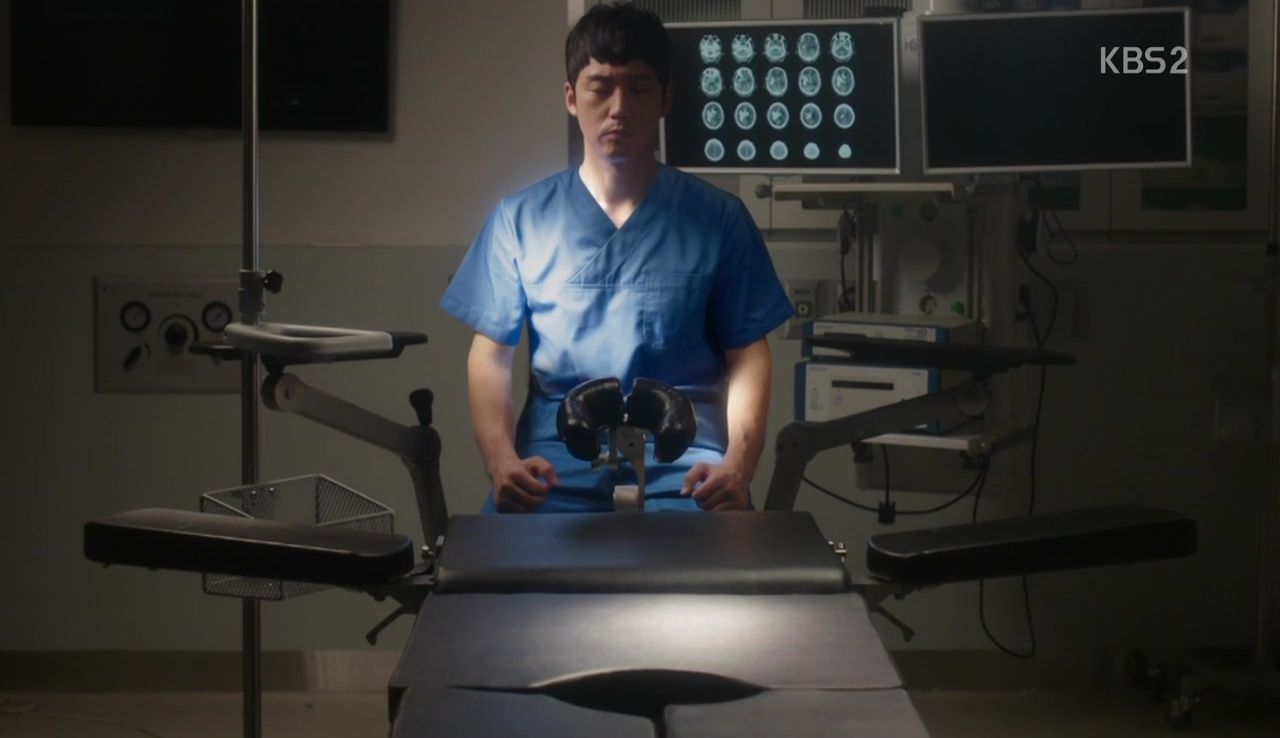 Later when he gets home, Dr. Lee tells Young-oh to apologize to Chief Director Shin's family. Young-oh asks if his apology will bring the man back. Dr. Lee answers that it will console the family and make him seem normal. He points out quietly that Young-oh revealed too much of his real self this morning. He showed no remorse, sympathy or a sense of responsibility. So, if he wants to hide his true nature, Dr. Lee says, he will apologize to the family.
Jin-sung spends the night drinking soju in her own private goodbye to the chief director. Her partner tries to use traffic metaphors to stop her obsessing over his death, but Jin-sung says that when the brake doesn't work, you have to turn the steering wheel.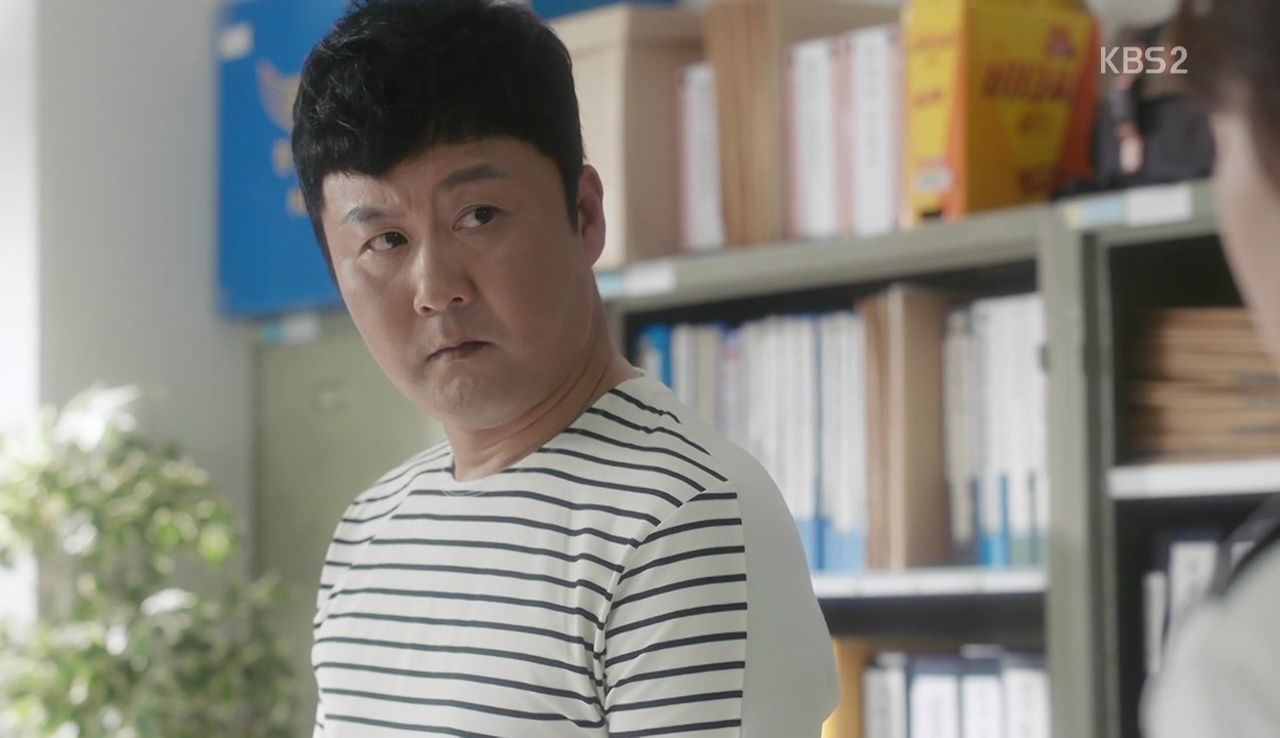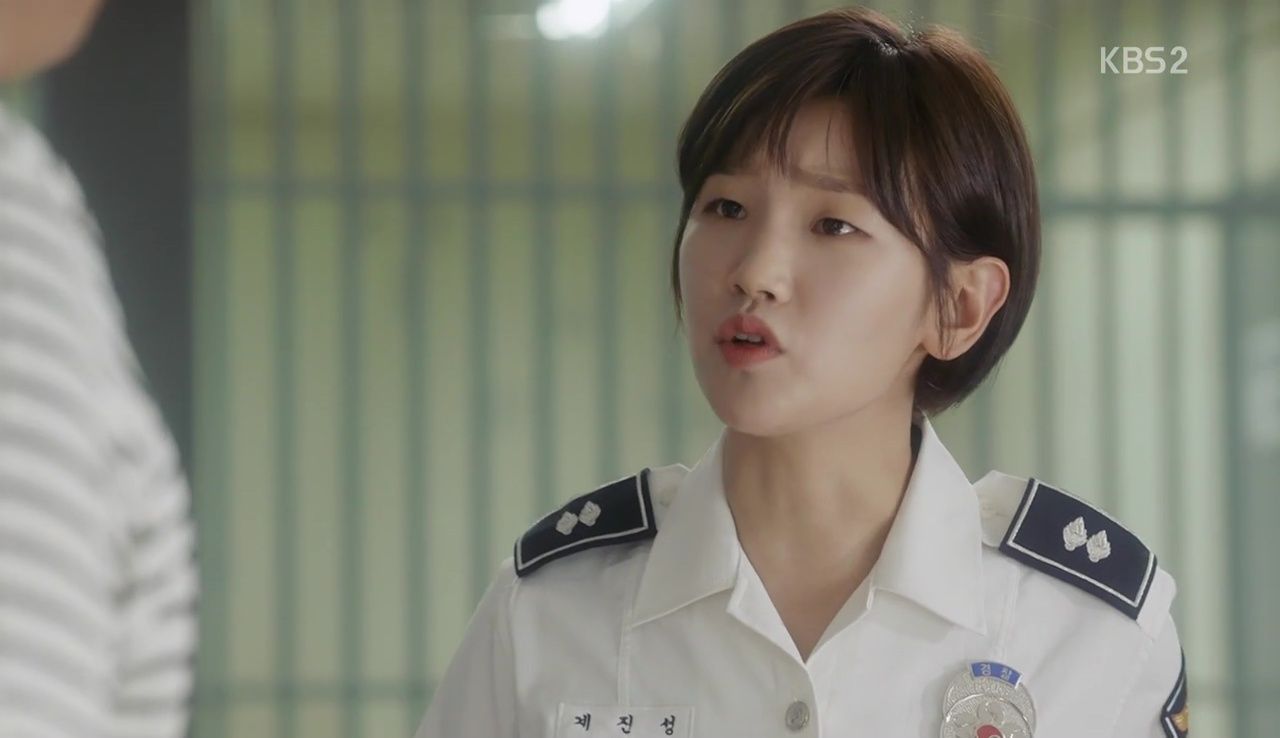 The next morning, she asks the team leader of the Violent Crimes Unit to have her transferred to his team so she can look into Chief Director Shin's murder and the evidence he must have found. Realizing her relentlessness, the team leader tells her that since he doesn't want to take on a fight he will lose for sure, Jin-sung has to bring proof and a suspect first. If she succeeds he'll let her join and she can wage her war against Hyunsung.
After she leaves, he tells his grumbling team members that it was the only way to deter her.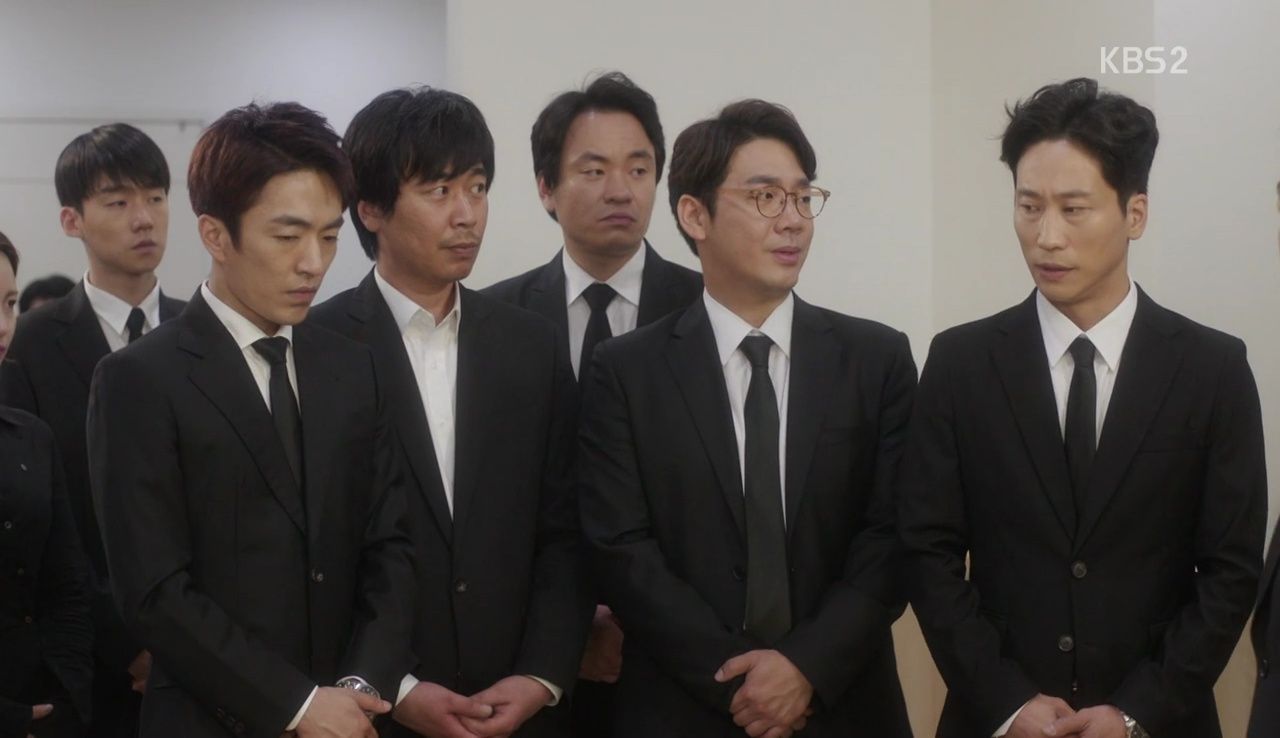 Jin-sung attends the funeral the next day and asks Chief Director Shin's wife to allow an autopsy of her husband's body so his cause of death can be confirmed. The bereaved widow turns to Assistant Manager Chae for advice, who leaves the decision up to the doctors who worked closely with him. Of them, Dr. So Ji-young steps forward and claims that since Young-oh was the lead surgeon, he doesn't believe any mistake could have been made.
The rest eye him dubiously as he claims that an autopsy would besmirch the reputation of the Chief Director and the hospital, and Assistant Manager Chae neatly uses this to cut Jin-sung's efforts off while accusing her of pursuing this for her own ambition.
As the church ceremony begins, Young-oh walks in and asks the widow to allow him to give the eulogy for Chief Director Shin. He says he wants to take responsibility as the surgeon who operated on him.
At the podium, with everyone's attention on him, Young-oh declares that Chief Director Shin's death was caused by murder. He shows everyone a small packet of pills that he had extracted from Chief Director Shin's pocket the night he collapsed. It was the medication for diabetes that the Chief Director took every day. And it was used to kill him.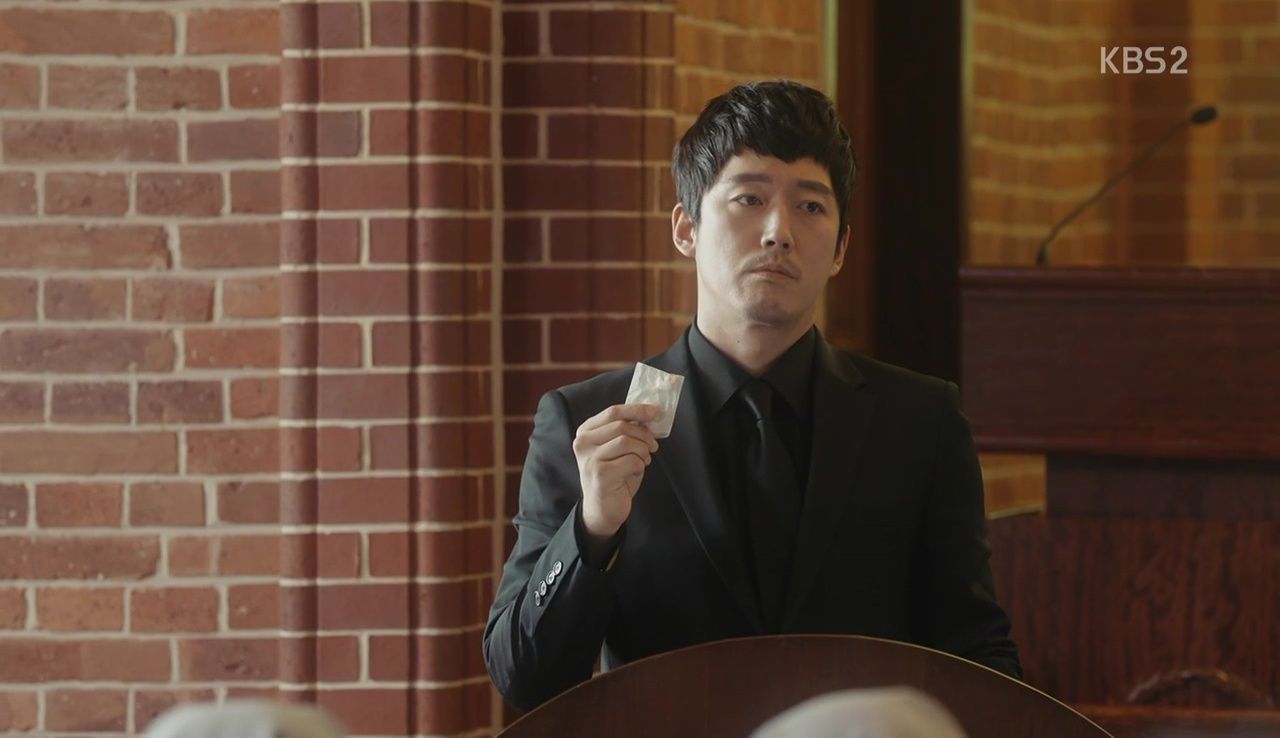 Dr. So jumps up to protest that one bag of pills can't be lethal, and Young-oh elaborates that when the insulin in those pills meets pseudoephedrine, a drug found in cold medicine, it becomes a bomb that causes acute cerebral hemorrhage. It was the best way for the killer to make the death look natural.
Assistant Manager Chae gets up and tells him that they can do an autopsy, unless Young-oh is trying to avoid taking responsibility for his failed surgery. Young-oh checks his watch and tells him that that would be impossible at this point.
Before the assistant manager can look too smug, Young-oh says that most likely the body would be switched just like in the case of the motorcyclist. Therefore, he already had a blood sample extracted and sent off for testing. As if on cue, text messages arrive on every hospital staff and doctor's phone. It's the same message — the result of Chief Director Shin's blood test, positive for lethal levels of pseudoephedrine.
Young-oh walks off the podium and looks around the room. Clearly, Chief Director Shin was murdered, he says. And the killer is right here with them.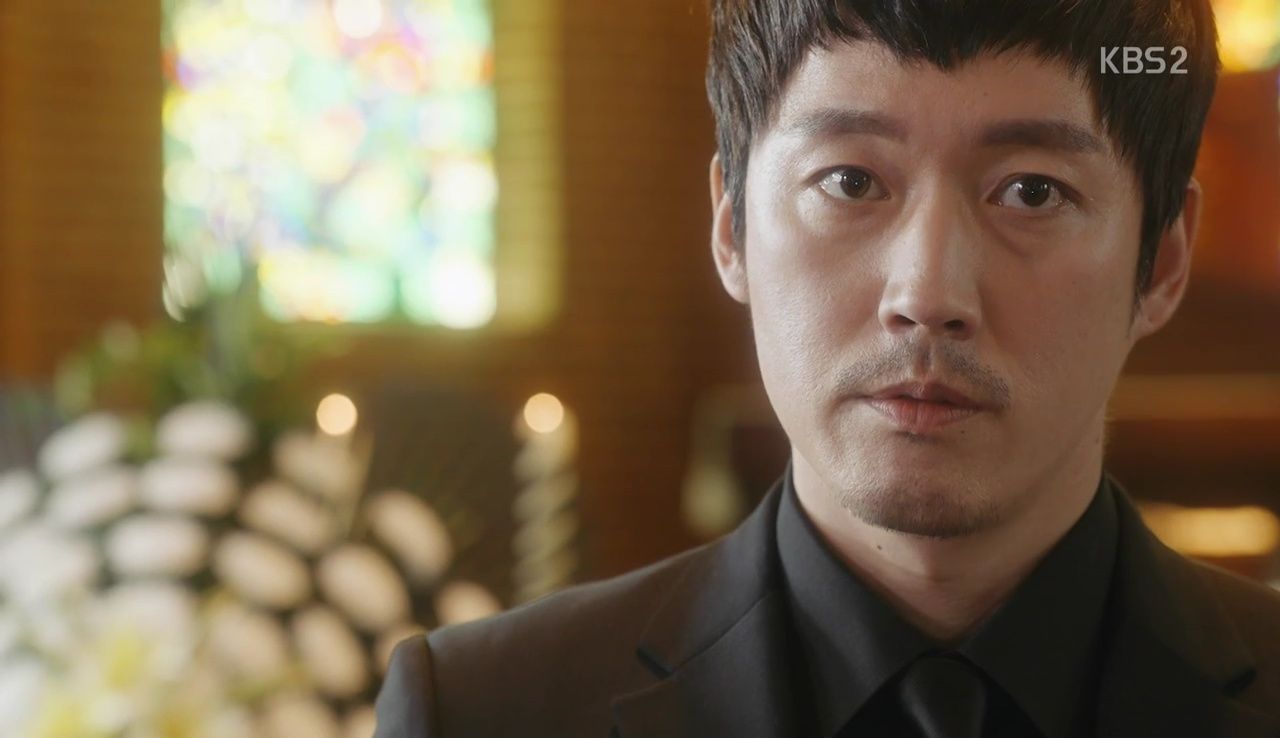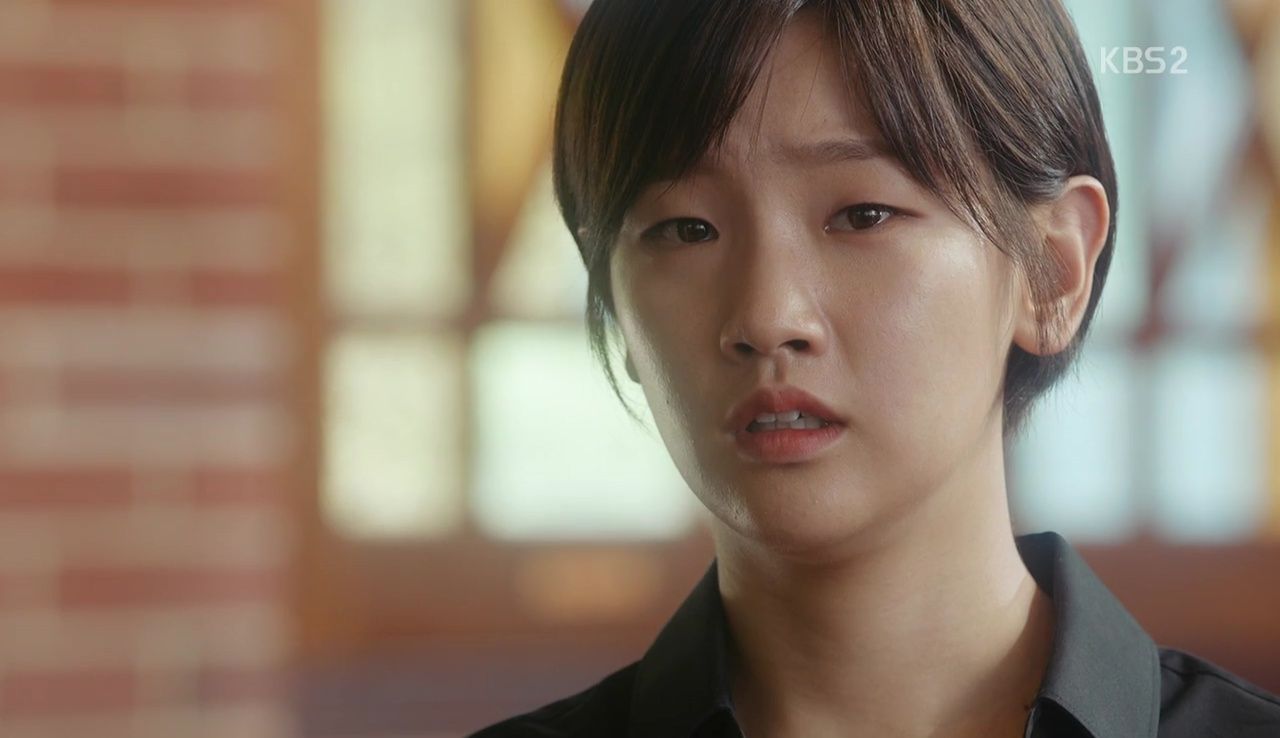 COMMENTS
Young-oh is not your average psychopath. Much like Lee Hyun from I Remember You, he has been conditioned from early childhood to recognize the behaviors he must avoid to seem normal. Couple that with an agile, intelligent mind, and you get a man who has survived in society in spite of his father's fears by learning to read people like a book. One of the common traits of those suffering from anti-social disorder is the inability to keep a job or stay in stable relationships. Thanks in large parts to his father's early training, Young-oh has a deeply ingrained self-awareness. He consciously refuses to be the person his father expects him to become. He's a successful neurosurgeon and has been in a relationship for more than five years. He is deliberately rejecting the symptoms of his own psychopathy, even if it's in the most calculating way possible.
Though Dr. Lee saw his behavior outside the OR as confirmation of his fears, Young-oh didn't actually lose control over himself until he was alone. In that moment when he kept repeating that his surgery was perfect, he was voicing his earnest incredulity at a death resulting through no fault of his own. His underlying anger as he yelled at Jin-sung was against everyone who would fail to see this truth. His surgery had been perfect but the patient died anyway.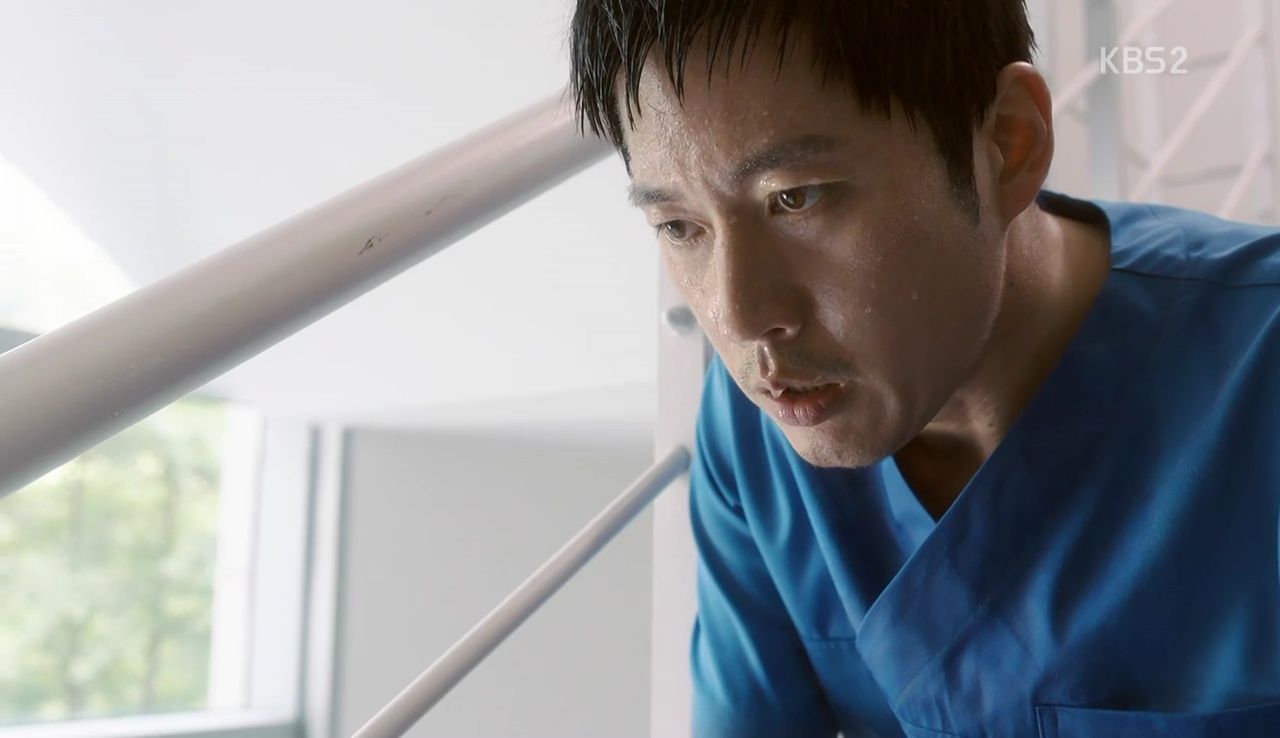 But with Min-jae, his mask did fall away for a moment. He was terrifying as he looked at her with cold, menacing eyes. Yet even then, when he noted her fear — the very thing he was deliberately trying to inspire — he turned away and distanced himself. That self control, I believe, comes from his need to prove his worth to himself and his father.
And this is what gives me hope for Young-oh's redemption. A character that feels nothing will never be a hero I can root for. On the contrary, by this episode I realized that Young-oh feels a lot, and quite deeply. He feels resentment towards his father for never trusting him. He feels fear of being exposed and losing everything he's worked for. And he feels truly, deeply shaken when he wonders for a moment if it's possible that he made a mistake.
All of which are selfish emotions, which underline his disorder. But the reason these disorders don't have a prescribed cure, is because they are personality based. No two people are the same. In an individual as conscious of his inner workings as Young-oh, it's just about possible that given the right set of circumstances, he might come to deeply care for another.
This was a hard episode to watch. I liked Chief Director Shin and had expected him to stay alive and supportive towards Suk-joo and Jin-sung until the very end. I suppose it was a clever thing to do, getting us emotionally invested in his character and then killing him off. But now Dr. Lee is without perhaps the only source of a calming influence in his life, and given his paranoia towards his son, I fear he will now go down a dark road alone.
Also with the revelation about the missing heart having a mutated lesion, a small part of the puzzle finally fell into place. If Jin-sung was looking for previous medical treatments by the hospital on the motorcyclist then one can assume there is a massive malpractice cover up going on here. So, now I begin to wonder if the attack in the first episode was really targeted at the assemblyman.
Incidentally, I found it hilarious that Young-oh has to take impulse suppressants, even though Jin-sung is easily the most impulsive character in the story.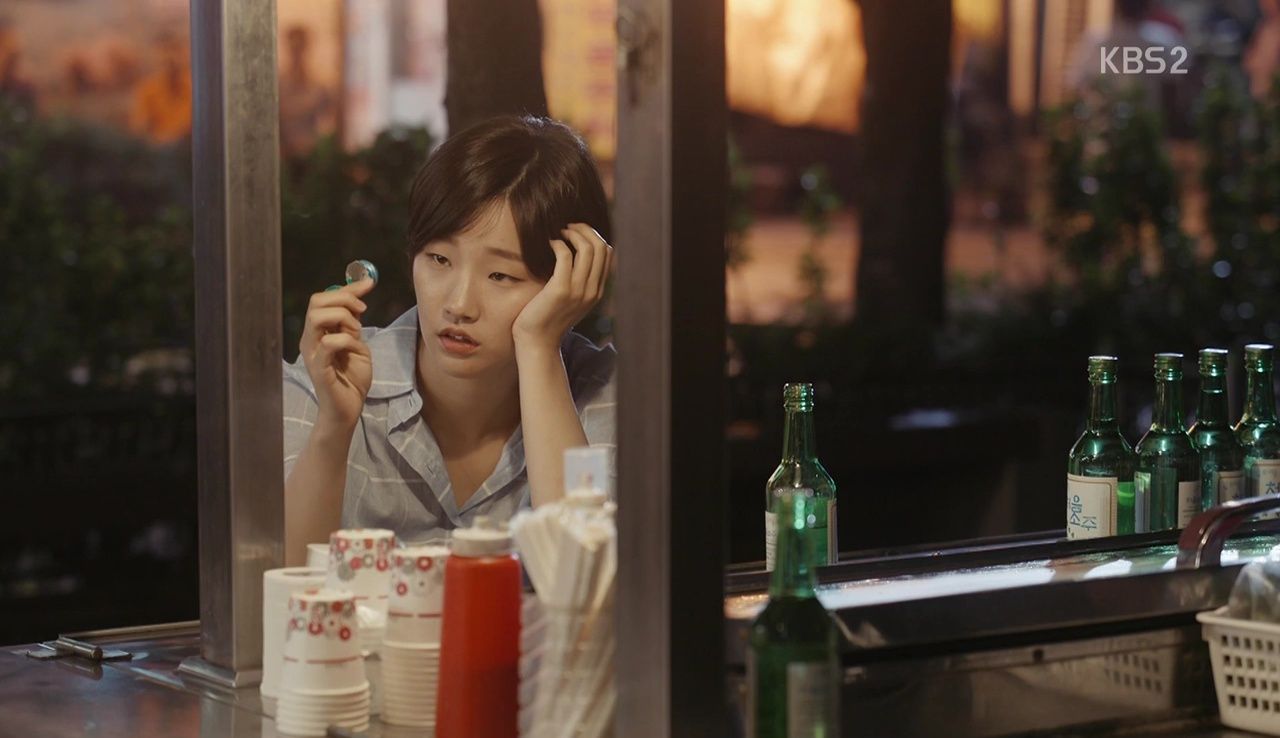 RELATED POSTS
Tags: Beautiful Mind, Episode 3, featured, Jang Hyuk, Park Se-young, Park So-dam, Yoon Hyun-min