Bride of the Water God finds a home at tvN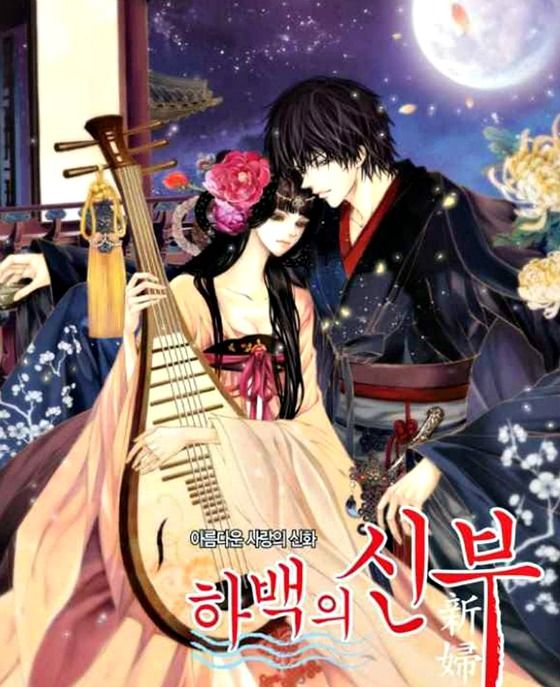 Writer Jung Yoon-jung of the 2014 hit office manhwa-to-drama adaptation Misaeng (also Monstar, Arang and the Magistrate) is coming back to tvN in a big way with another adaptation of the popular romance manhwa Bride of the Water God. It was first announced in early 2015, but we're finally seeing some movement on the project, which is now in the works for a 2017 broadcast.
This new project is not going to be a direct adaptation, but rather, a spinoff of the manhwa. In the original source material, the primary setting was a fantasy world populated with gods, goddesses, witches, and other mythical characters. For the drama, they've changed it up by keeping the main characters but moving the setting to modern-day Seoul. So, I'm getting slightly My Girlfriend is a Gumiho vibes from it.
Back in my otaku days, I read a bit of Bride of the Water God because the artwork was beautiful and the initial premise was intriguing. The plot boils down to this: a water god named Ha-baek demands that he receives a female sacrifice each year from this one village as part of a messed-up deal he had going on with his dead former beloved. One year, the wrong girl is sacrificed. Eventually, hijinks ensue, and the water god and the girl end up falling in love. The original manhwa was extremely popular; it was serialized and ran for 10 years at Wink, one of the biggest distributors of Korean comics.
Needless to say, expectations for this drama adaptation are pretty high. Thankfully, an awesome writer is on board. Now we just need an equally talented cast. I know girlfriday was rooting for Yoo Seung-ho, but Kim Soo-hyun has just enough time for one last drama project before he enters the military. Just saying. The production team from Big Three Pictures has announced that the writer is done with the fourth part of the drama, so they plan on casting soon, and will start filming later this year. To ensure the best possible quality product, they want to 100% pre-produce Bride of the Water God, but with an early 2017 broadcast planned, it might be a tight squeeze.
Bride of the Water God plans to air early next year on tvN.
Via Star News
RELATED POSTS