Entertainer: Episode 13
What's more important… money and fame, or being able to do what you love regardless of whether it's ever recognized? It's a question that may never be answered, as some believe that success overshadows personal fulfillment, while many would choose to live their life following their dream. While fame and success can be good things, it's your dreams that make life worth living, and to some, having that dream stripped from them is the worst thing that can happen.

EPISODE 13 RECAP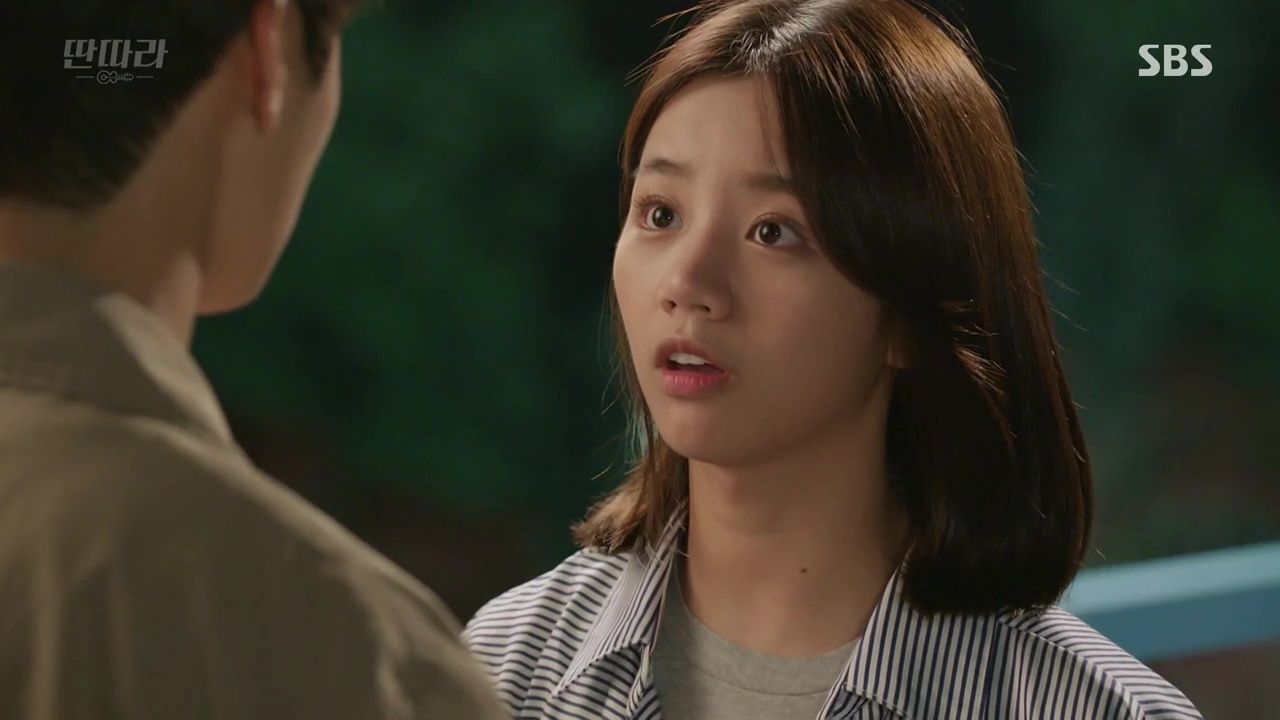 Ha-neul puts the couple ring on Geu-rin's finger, tells her he likes her, and asks her to date him. But HA, he's just imagining it, and Geu-rin asks him what he's thinking about.
He gathers his nerve to do it for real, but a shout from below the balcony distracts them. Jae-hoon's hurt his ankle, and Geu-rin runs to check on him while Ha-neul slips the rings back in his pocket.
Meanwhile Seok-ho heads to the police station, Ji-young's copy of the incriminating video in hand, and he calls CEO Lee to tell him where he is and what he's doing. CEO Lee slams the phone down, aware now and angry that Ji-young's decided to side with Seok-ho. Seok-ho shows the video to a detective, who agrees that this is a huge deal.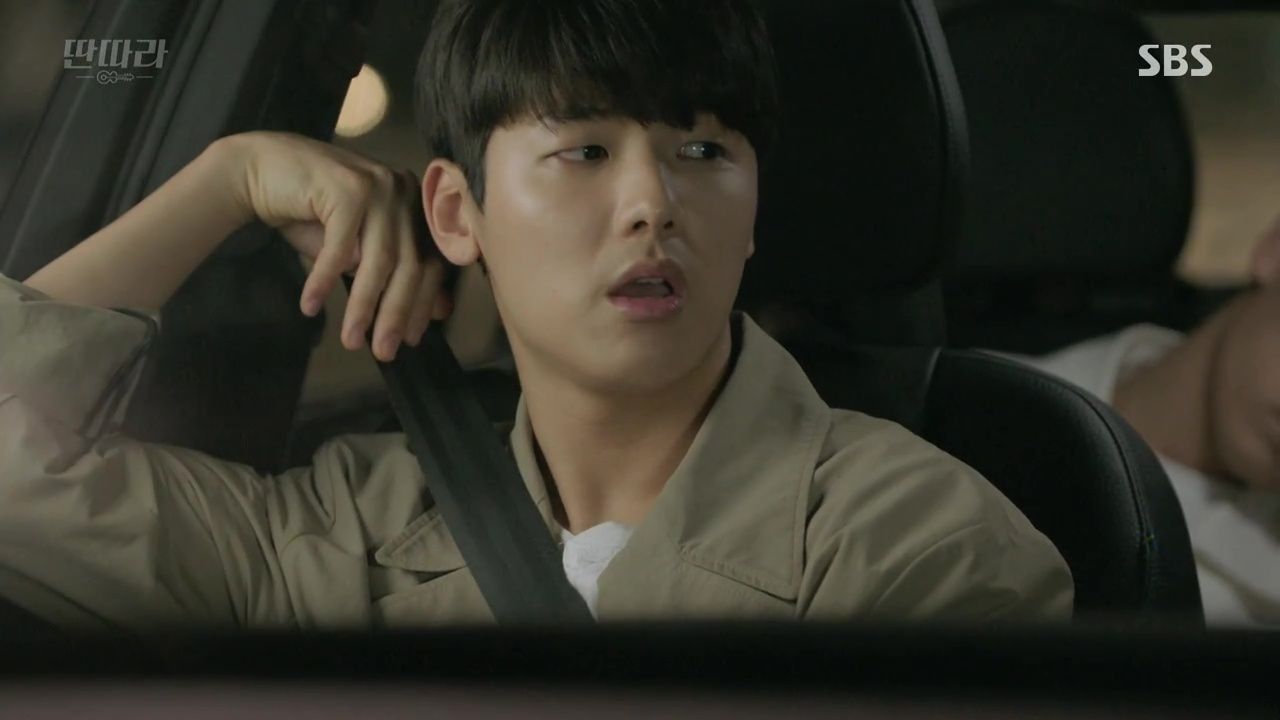 On the drive home, Geu-rin smiles at Kyle and Jae-hoon sleeping in the back seat, calling the boys all children. Ha-neul bristles and says that he's not, but Geu-rin still sees him that way. He says she'll regret those words someday when he shows up with a pretty girlfriend, but Geu-rin says to find someone with a pretty heart instead.
Ha-neul keeps changing the scenario, trying to get a jealous rise out of Geu-rin, but she completely misses his point every time. He finally gives up in disgust.
Back at the house, Yeon-soo tells Seok-ho about his meeting with Chan-hee's mother. Seok-ho loyally gets upset on Yeon-soo's behalf, which makes Yeon-soo smile. Seok-ho tells him to just wait — he's going to be famous and have his pick of girls.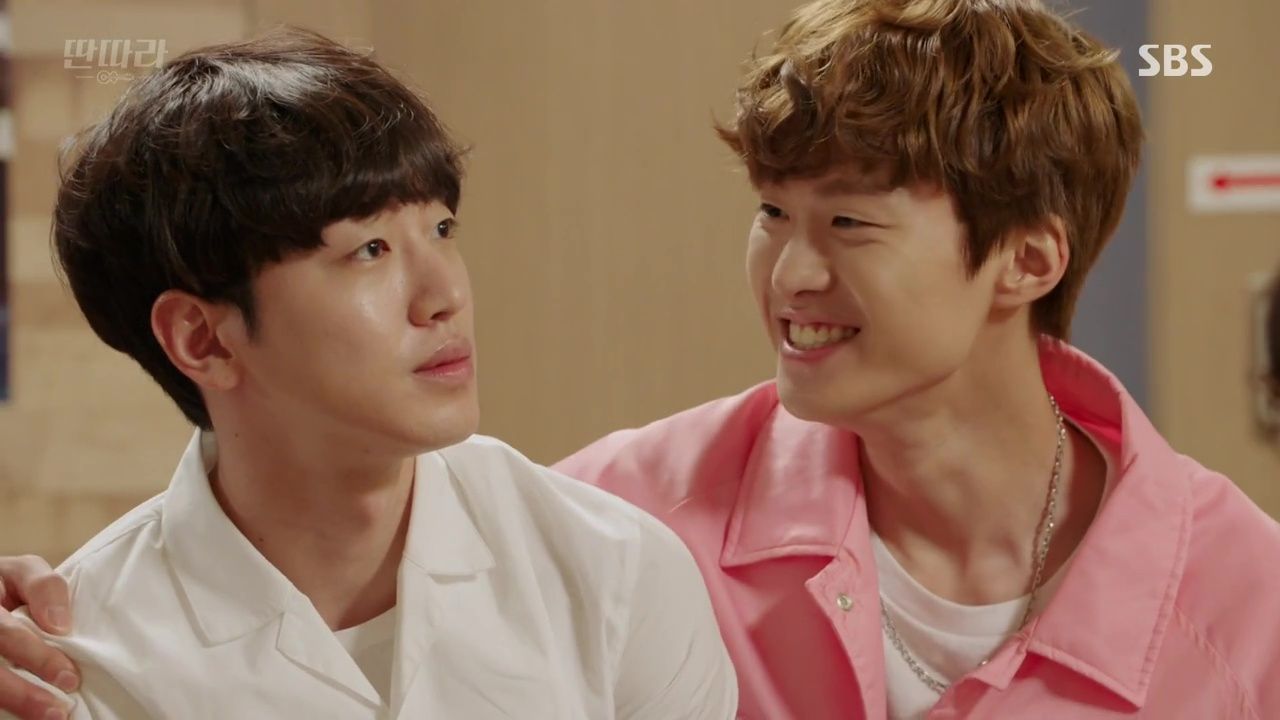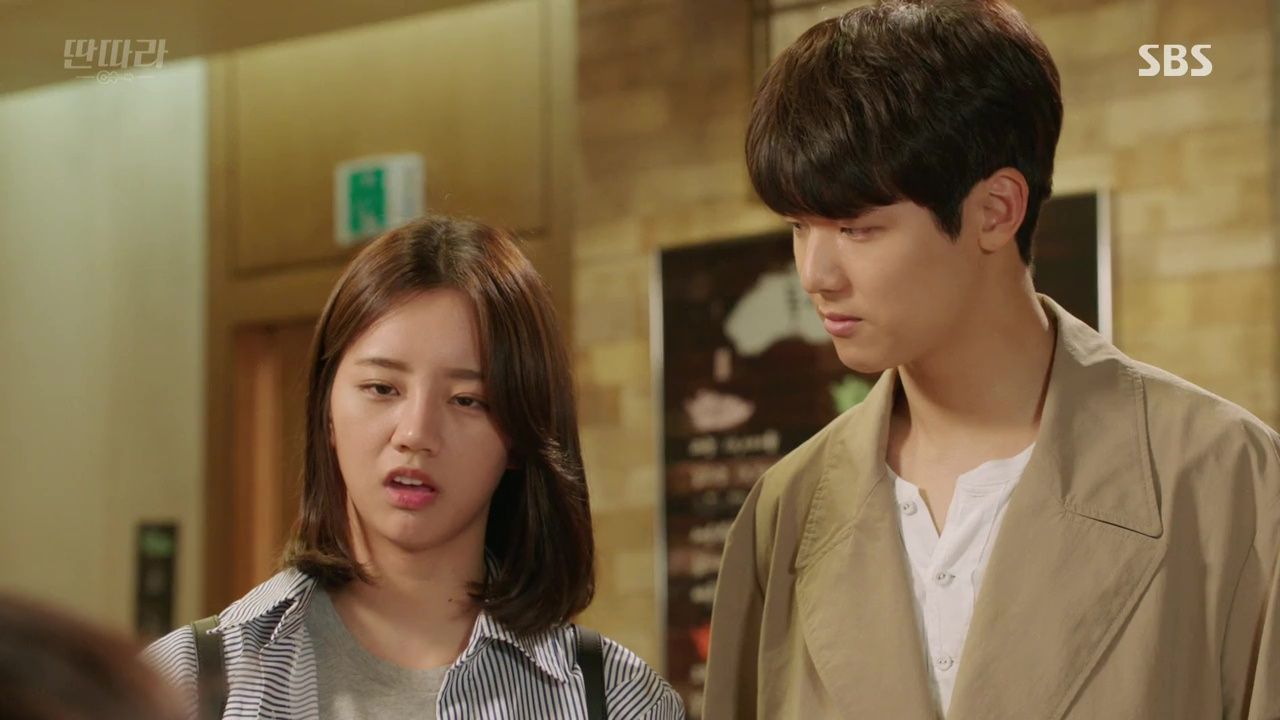 Geu-rin and the boys arrive home and Seok-ho tells them that Chan-hee's mother is getting married, and they also all jump to their friend's defense. Yeon-soo looks happy that they all take his side, and even cheers up enough to joke about singing at the wedding.
Seok-ho pulls Geu-rin and Ha-neul aside, and tells them that the police are reopening the case of Ji-young's supposed attack. He gives a heads-up that Ha-neul may be called to testify, and encourages them to hang in there.
Later Seok-ho calls Jinu to update him as well, telling him that the video even includes Joo-han and Ji-young's conversation about using him. Jinu takes the news stoically, and after he hangs up, says softly, "Thank you Seok-ho-hyung. Thank you."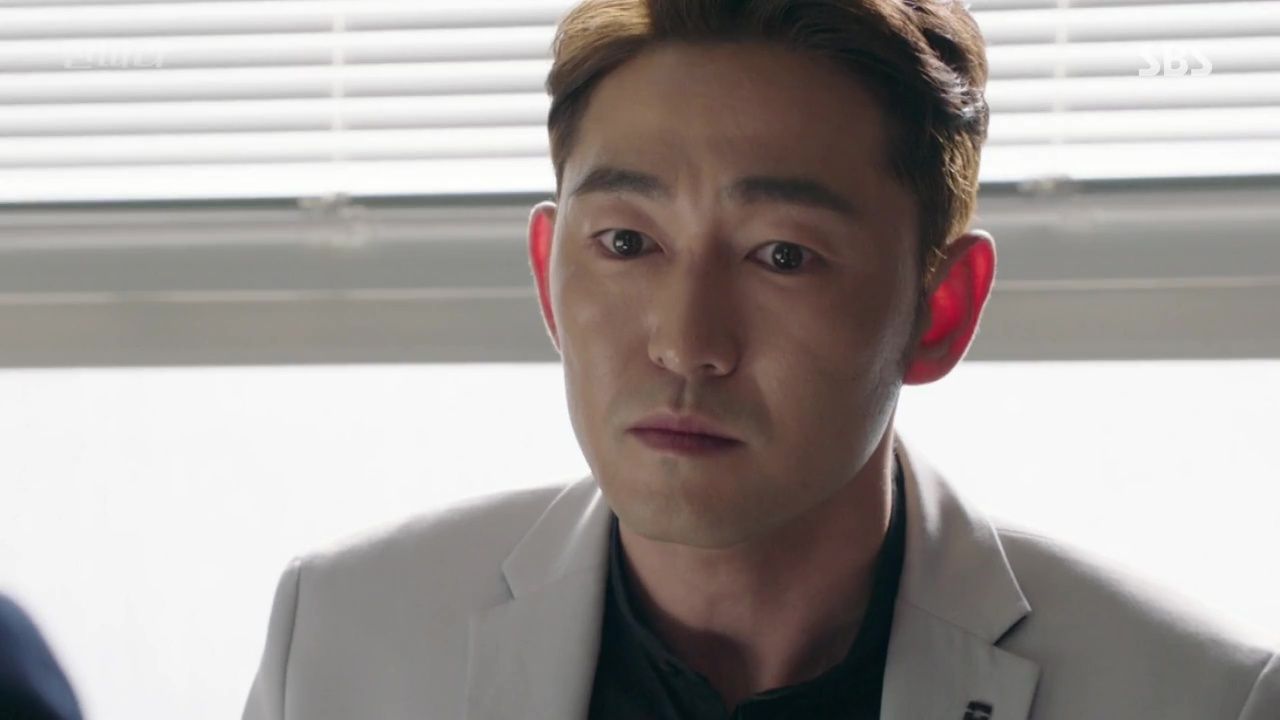 Soon after, Joo-han is arrested and his office searched. He asks to call CEO Lee before they take him away, but his call goes ignored. He's taken from the KTOP building in handcuffs, and questioned at the station.
He's asked about the sneakers he's wearing in the first video, which haven't been found at his office or at his home. Joo-han claims they aren't his shoes, but he can't deny that it's him in the photos, and in Ji-young's version of the video. He's asked if he was acting alone or if someone made him do it, but he just repeats, "I didn't plan this." He wants to talk to CEO Lee, but the detective laughs — CEO Lee knows exactly where Joo-han is.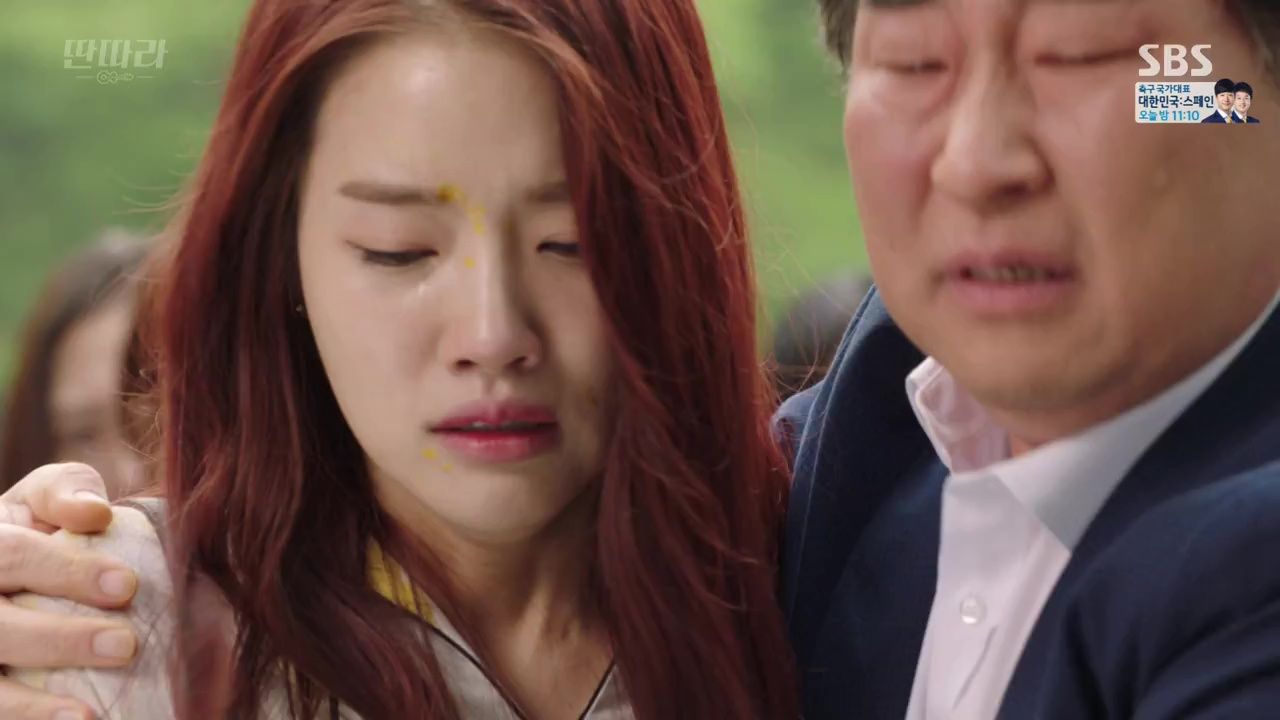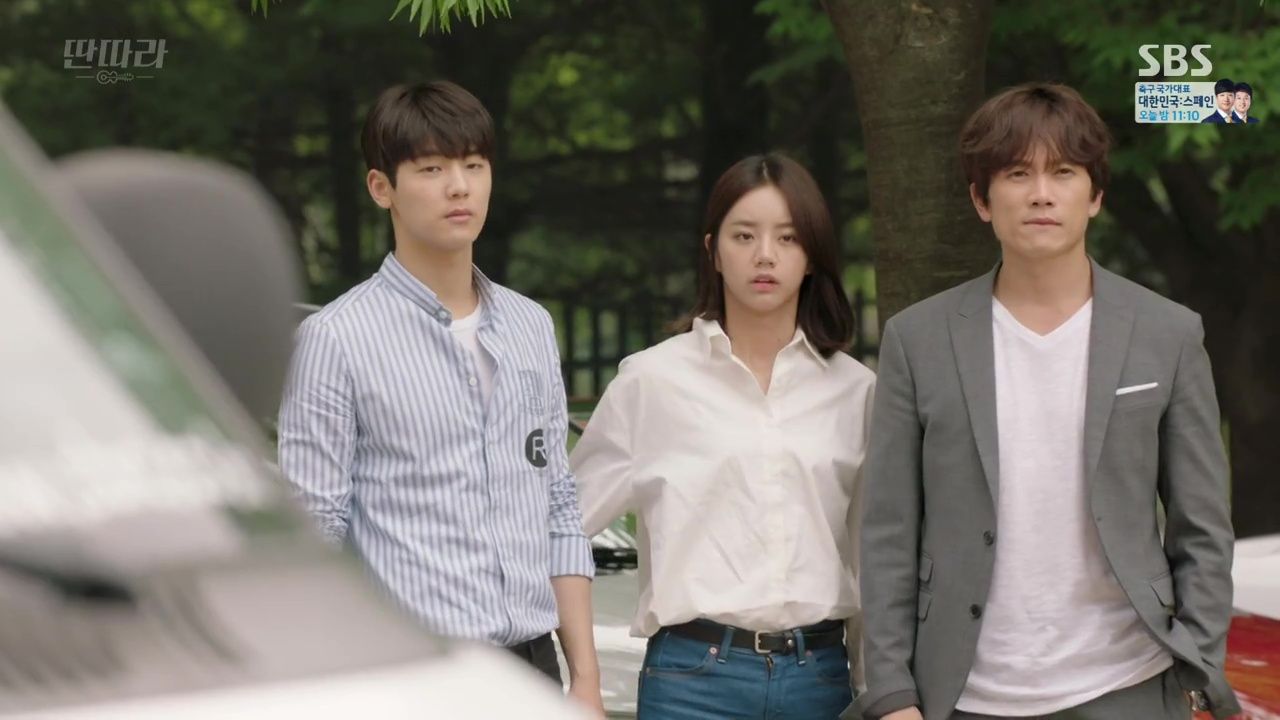 On the day of the trial, Ji-young arrives alone, and she walks the gauntlet of paparrazzi with her head high. Even when she's pelted with rotten eggs by Jinu fangirls, she ignores everyone and continues on. But she's not alone — her father suddenly pushes though the crowd to shield his little girl, and Ji-young bursts into tears when she sees him.
Seok-ho, Geu-rin, and Ha-neul get to the courthouse in time to witness this, and Ha-neul particularly seems bothered. Inside, Ji-young's mother begs Ha-neul to ask the judge for mercy for Ji-young, which is ironic because this is the woman who refused to do the same thing for Ha-neul when the tables were turned.
Geu-rin angrily reminds her of that very fact, and the other nasty things she said about Ha-neul, and the woman gets on her knees to beg in earnest. Geu-rin screams that it will never happen, and Seok-ho has to physically pull her off the woman.
Ji-young and Joo-han's trial proceeds, and Joo-han looks like hell while Ji-young stays stoic. When it comes time for Ha-neul to testify, he tells his side of the story truthfully, but adds that he doesn't want Ji-young to be punished for the false accusation.
Ji-young finally looks at him, and demands to know who he thinks he is to decide whether she's punished. She's screaming, but Ha-neul continues, and says that he doesn't want Joo-han punished either.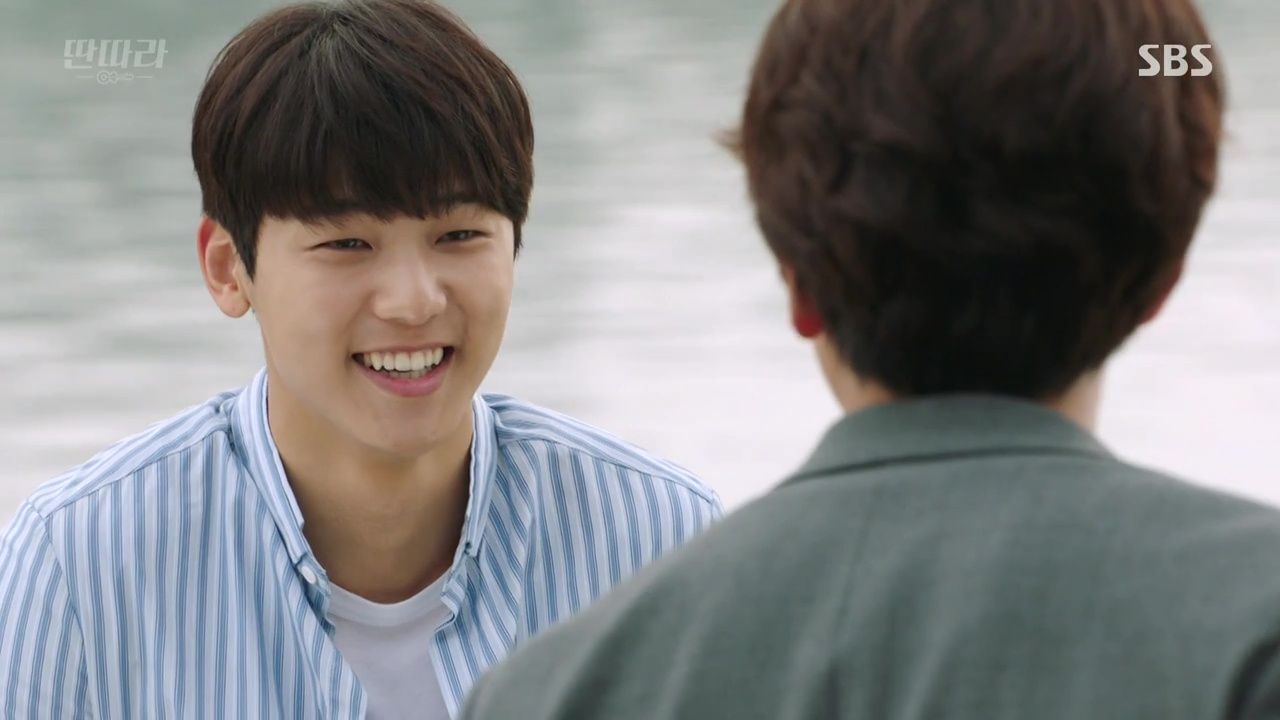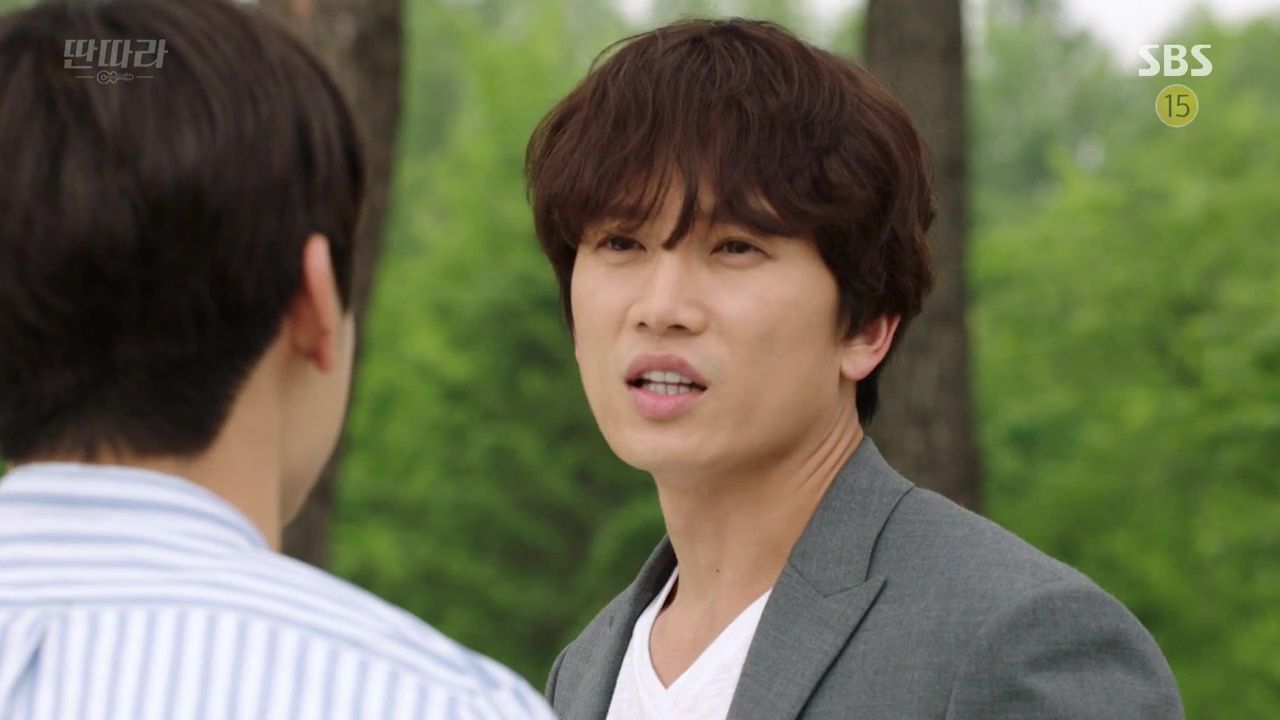 Seok-ho fusses at Ha-neul later for going easy on Ji-young and Joo-han, though you can tell he's secretly proud of him for his mature decision. Ha-neul knows it too and just grins. Seok-ho is a little miffed that Joo-han went free after the way he's been acting, but Ha-neul just calls him cute.
He's not so brave in front of Geu-rin, actually hiding behind Seok-ho while Geu-rin yells at him. Seok-ho throws Ha-neul at her, but talks her down when she's ready to beat the crap out of the kid — can't damage the pretty lead singer, you know. Then he hands her something soft and tells her to just not hit him in the face, ha.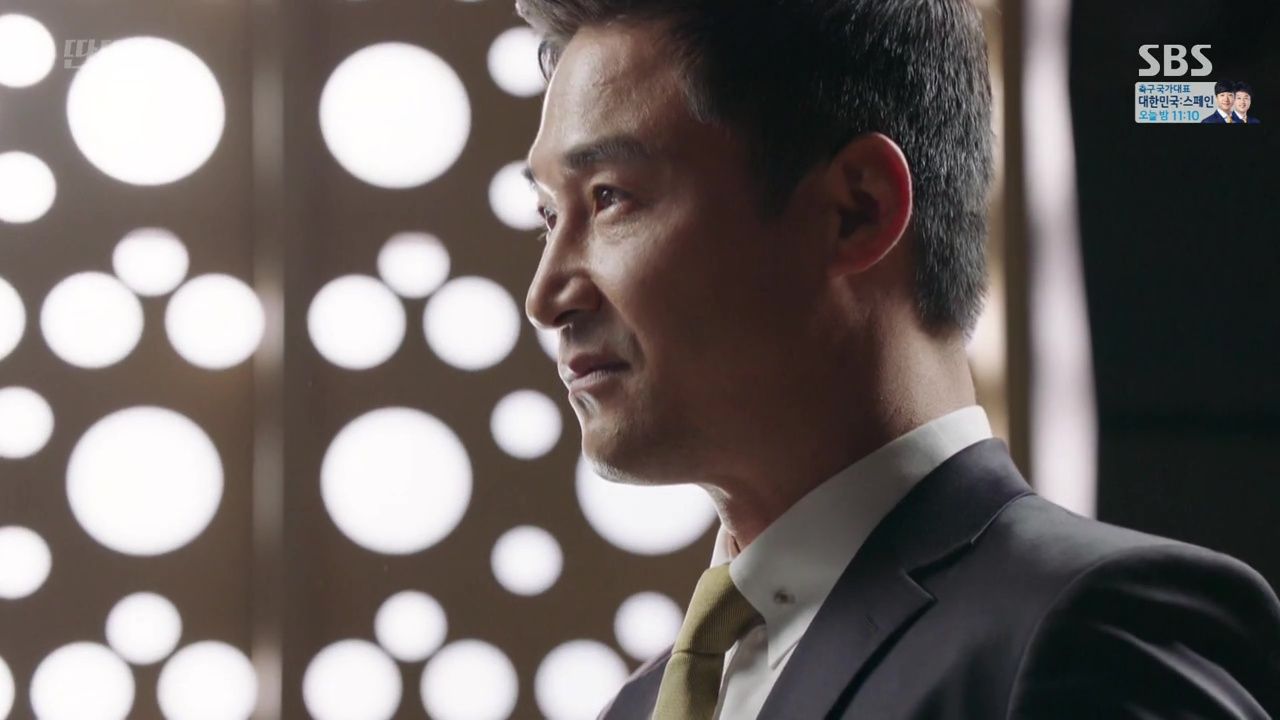 But this isn't over yet, and Seok-ho marches down to KTOP to face down CEO Lee. His former boss congratulates him sarcastically, but Seok-ho doesn't care. He points out that the adults tried to hurt Ha-neul and Jinu, but the boys were able to forgive and let Joo-han and Ji-young off with probation.
Seok-ho suggests that KTOP and Mango Entertainment go their own ways from here on out, and play fair in their dealings. CEO Lee sneers at the idea of playing fair, saying that the music industry doesn't work that way, but Seok-ho is welcome to do whatever he wants. CEO Lee will keep running his business the way he has been.
Seok-ho leaves, and CEO Lee laughs behind his back that what Seok-ho wants isn't possible. There's something even bigger between them, which will destroy Seok-ho when he discovers it.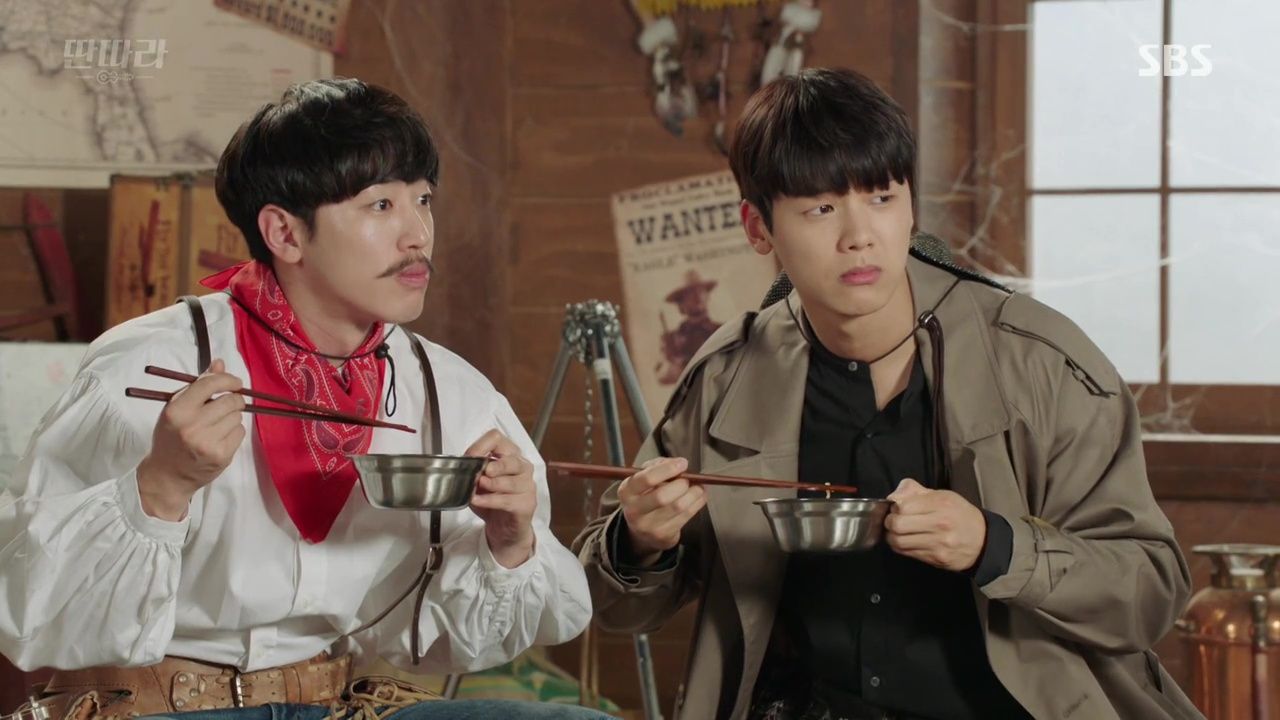 Now that Jinu is declared innocent and can leave the house, he and Seok-ho go out for ramyun. Jinu asks if he can go study music abroad now like he's always wanted, and Seok-ho agrees to help him. Awww, Jinu seems more relaxed and happy than we've ever seen him.
Things are looking up for Ddanddara Band as well, and they manage to land a ramyun commercial. Their song is climbing the charts, and life is good. The commercial shoot is hilarious because they all get sick eating so much ramyun (and I have no idea why they're dressed as cowboys but it's cracking me up), all but Jae-hoon, who seems to have a black hole stomach when it comes to junk food.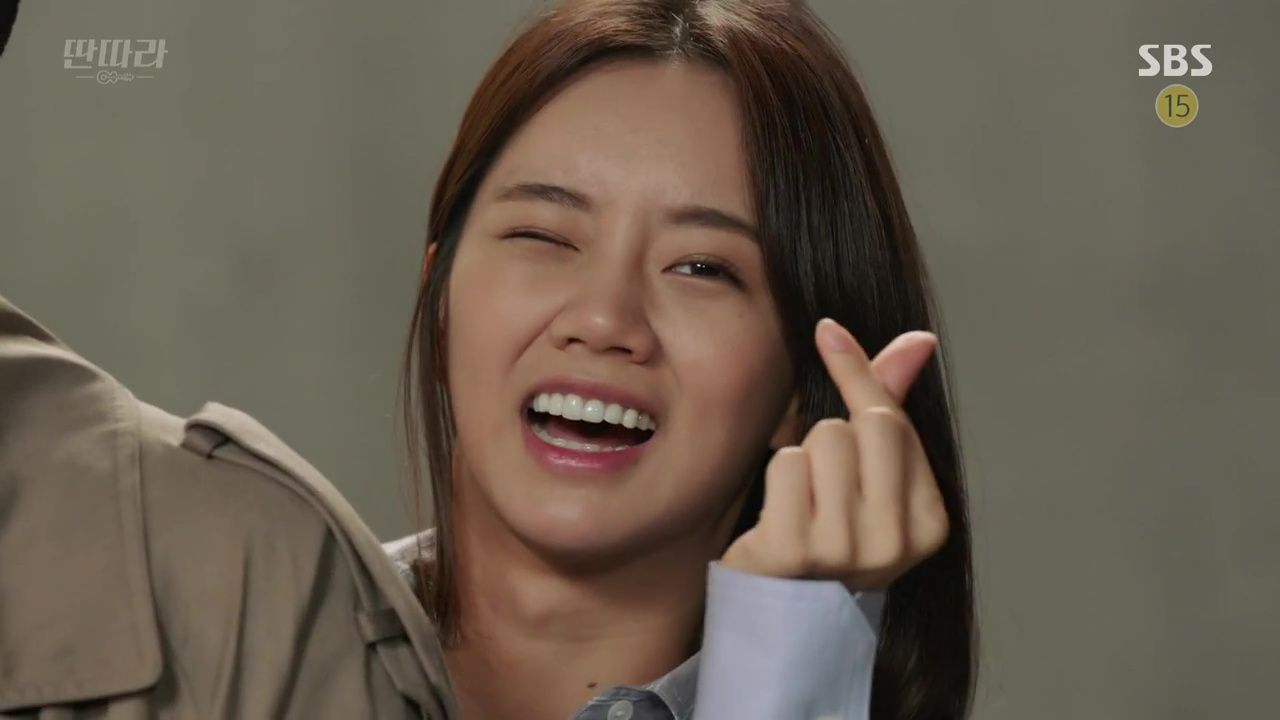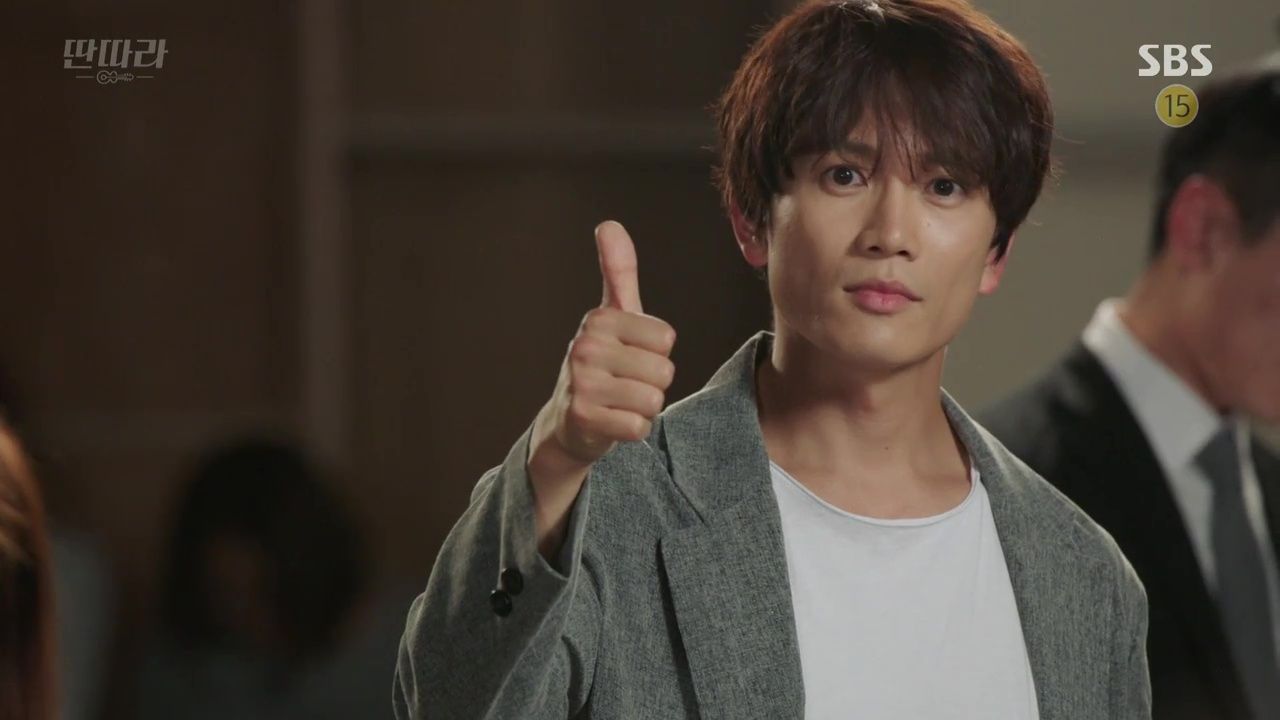 Even Ha-neul gets whiny after ten bowls or so (urgh), complaining when Geu-rin urges him to buck up and think of the money. Seok-ho sees her being a supportive manager and shoots her a thumbs up, then goes all shy when she answers back with a finger-heart.
A man with the production crew talks down to Geu-rin, calling her stupid when she doesn't understand what he wants. She turns to see Seok-ho standing right behind her with a thunderous expression on his face, and he makes a point to call her by her most formal title and offers to take over the task.
He saunters over to the crew member and tells him with a creepy smile not to talk to women that way. He makes it clear that that mere manager is precious to someone, and makes it clear that mistreating her isn't to be tolerated.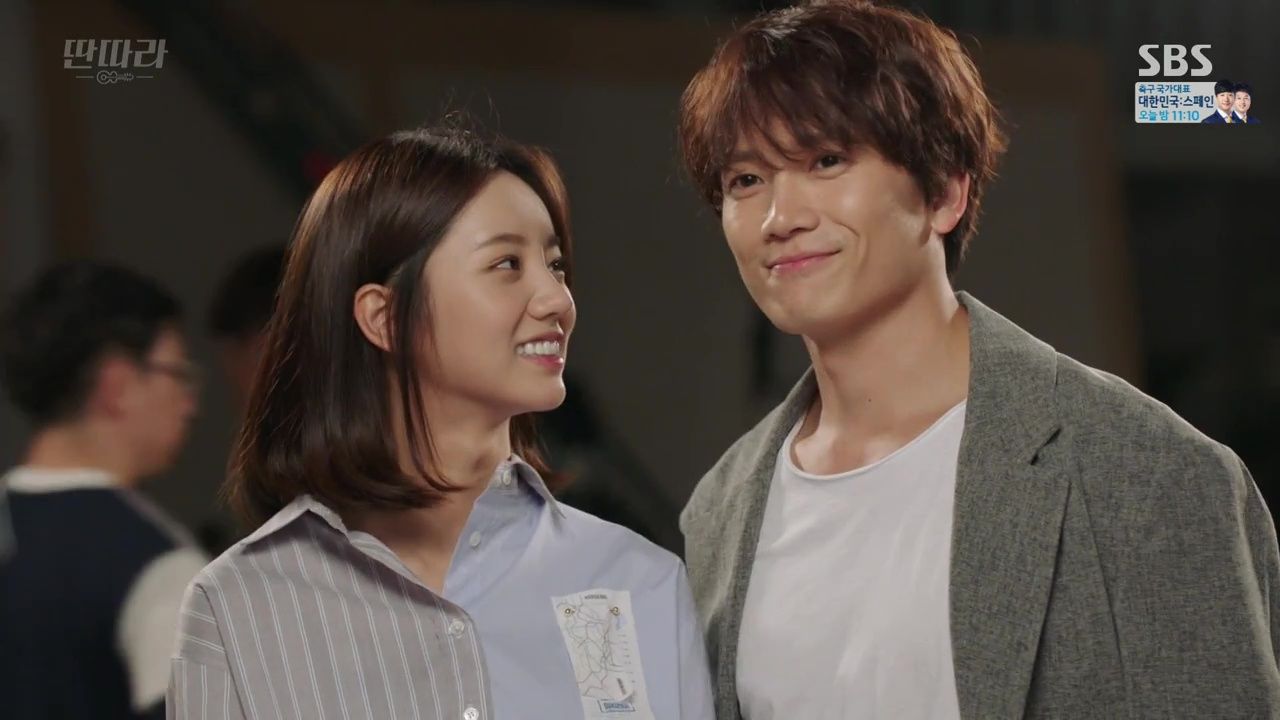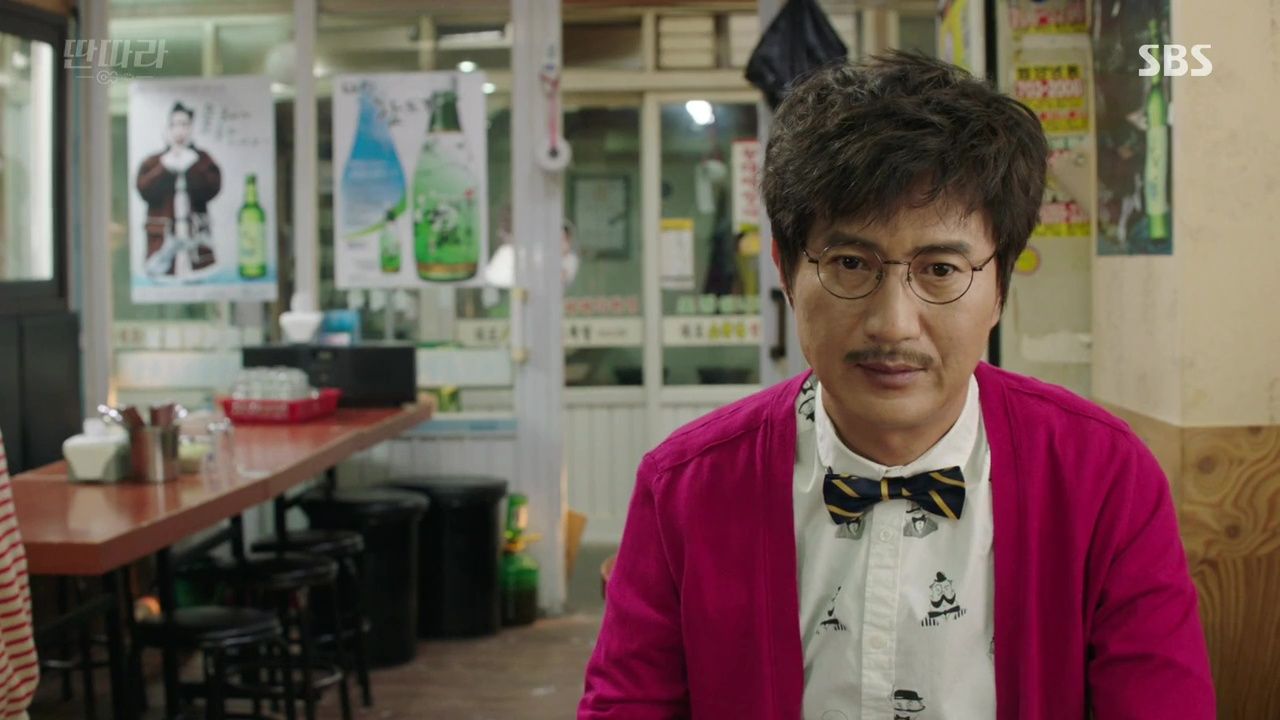 When the shoot is over, Seok-ho sends Geu-rin home with the boys and stays for a meeting with the production manager. They're both happy at today's success, and Seok-ho tentatively ventures to give Geu-rin's shoulders a little squeeze.
The production manager wants to put the boys on a new show called "Legend Again," which will have current music artists singing songs from the 1990s and 2000s. Seok-ho loves the idea, and wonders if she had to pull some strings to get Ddanddara Band on the show, but she assures him they made the cut fair and square.
While eating dinner, Mr. Byun hears a familiar old song — it's one of the songs that Ha-neul's brother Sung-hyun wrote, that was stolen from him. Apparently the artist that sang the song went into hiding after releasing the hit album, and hasn't been heard from since. The song makes Mr. Byun feel melancholy, and he remembers the day Seok-ho and Sung-hyun brought the song to KTOP.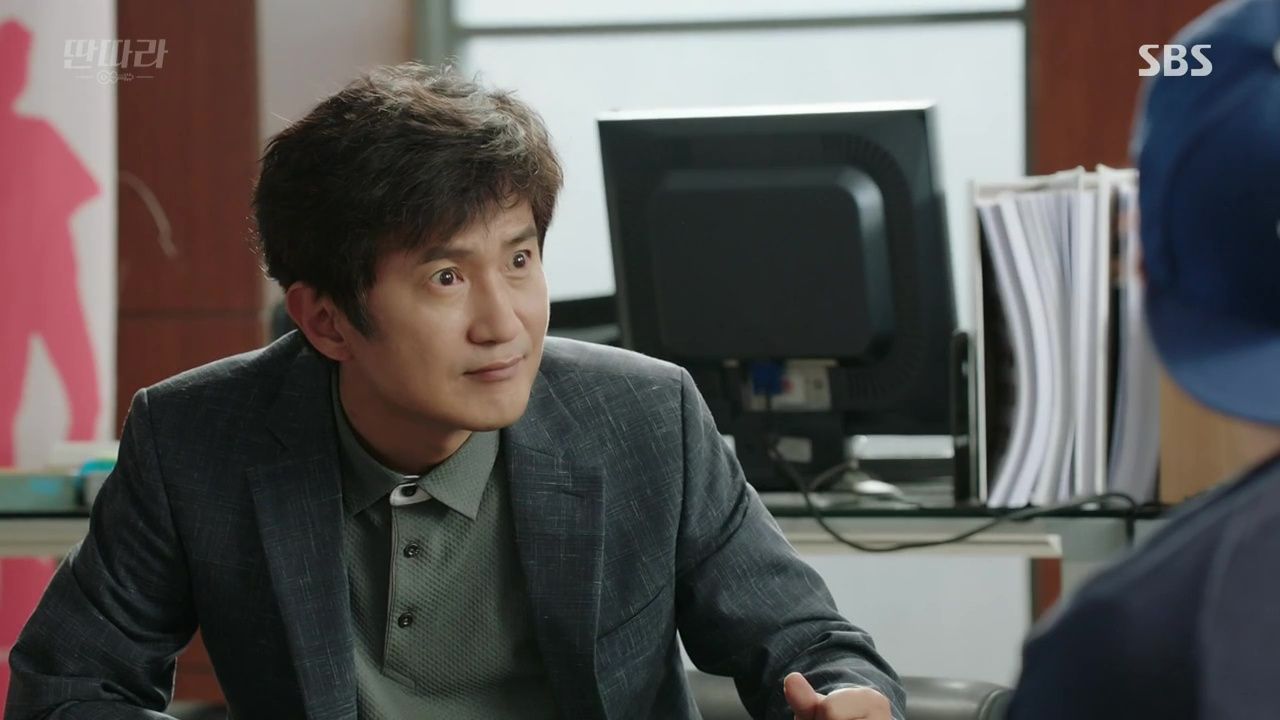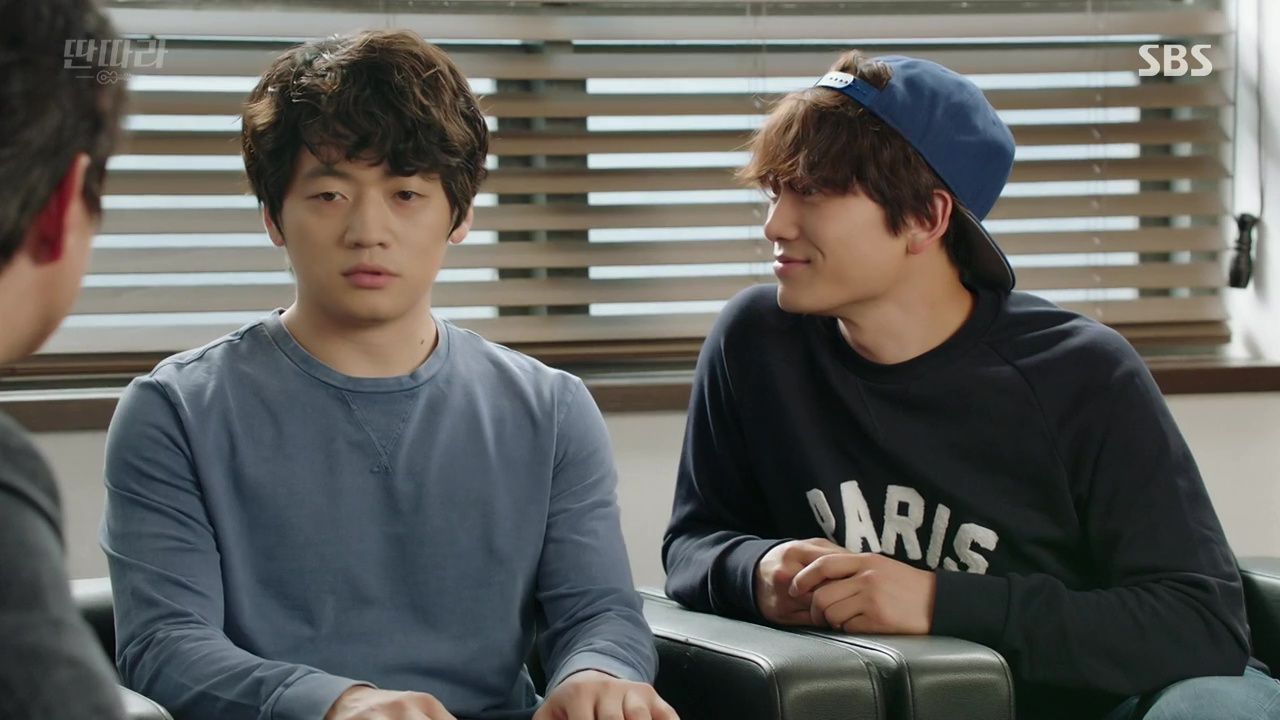 Sung-hyun is nervous, but he hands over the sheet music to Mr. Byun, who warmly welcomes him. Seok-ho is practically giddy with excitement, knowing how good the song is. When they standto leave, Mr. Byun notices that Sung-hyun walks with a pronounced limp on a twisted foot.
Later he tells Seok-ho that CEO Lee likes the song, and asked if he had more good songs to share. He asks Seok-ho not to tell CEO Lee about Sung-hyun's handicap, knowing that CEO Lee would be prejudiced against him, and he wants the song to be judged on its merits alone.
Seok-ho agrees that Sung-hyun is shy about his leg. He tells Mr. Byun that he met Sung-hyun three years ago at the record store, and he'd heard him singing. Seok-ho had gone back often to hear him sing, and they eventually became friends. He frequently urges his friend to try to do more with his music, but Sung-hyun is too nervous about his handicap to even try.
So they take Sung-hyun's music to CEO Lee first, who's very impressed. KTOP isn't doing well at this point in time, and he thinks this new artist might be the one to produce a hit record and pull them out of their slump. But his face changes when Mr. Byun tells him of Sung-hyun's twisted foot from having polio as a child.
CEO Lee saids that they should do some recordings and see how it goes, but you can practically see the wheels turning in his mind, thinking of a way to turn this to his benefit. He schedules Sung-hyun's demo recordings for a time when Seok-ho is out of the country, but Mr. Byun promises to take care of him.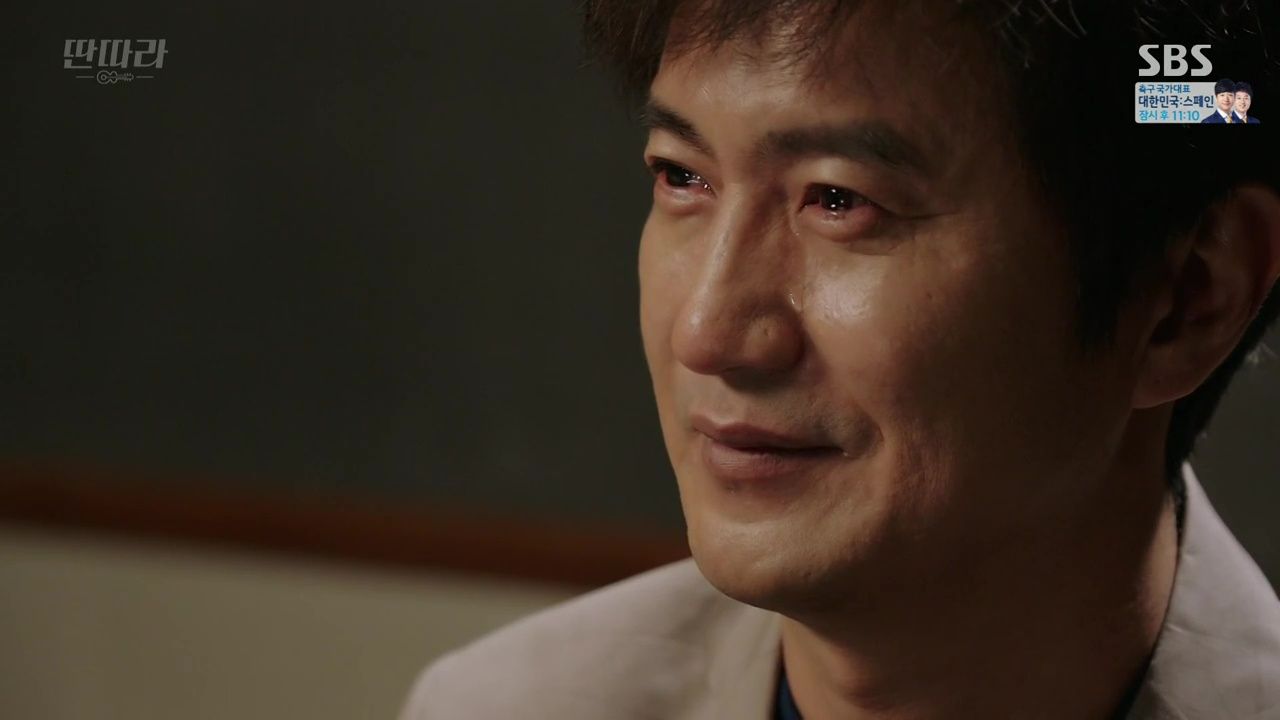 Sung-hyun's song is lovely, and despite his timid demeanor, his voice is gorgeous and strong. Mr. Byun is transfixed, tears springing to his eyes when Sung-hyun hits his high notes, pure and confident. It's amazing how singing his song transforms Sung-hyun.
CEO Lee is just as moved by Sung-hyun's demo, but another music producer pressures him to sell Sung-hyun's song to them for another artist. The money CEO Lee stands to make is enough that he caves in, and he sells Sung-hyun's song without his permission.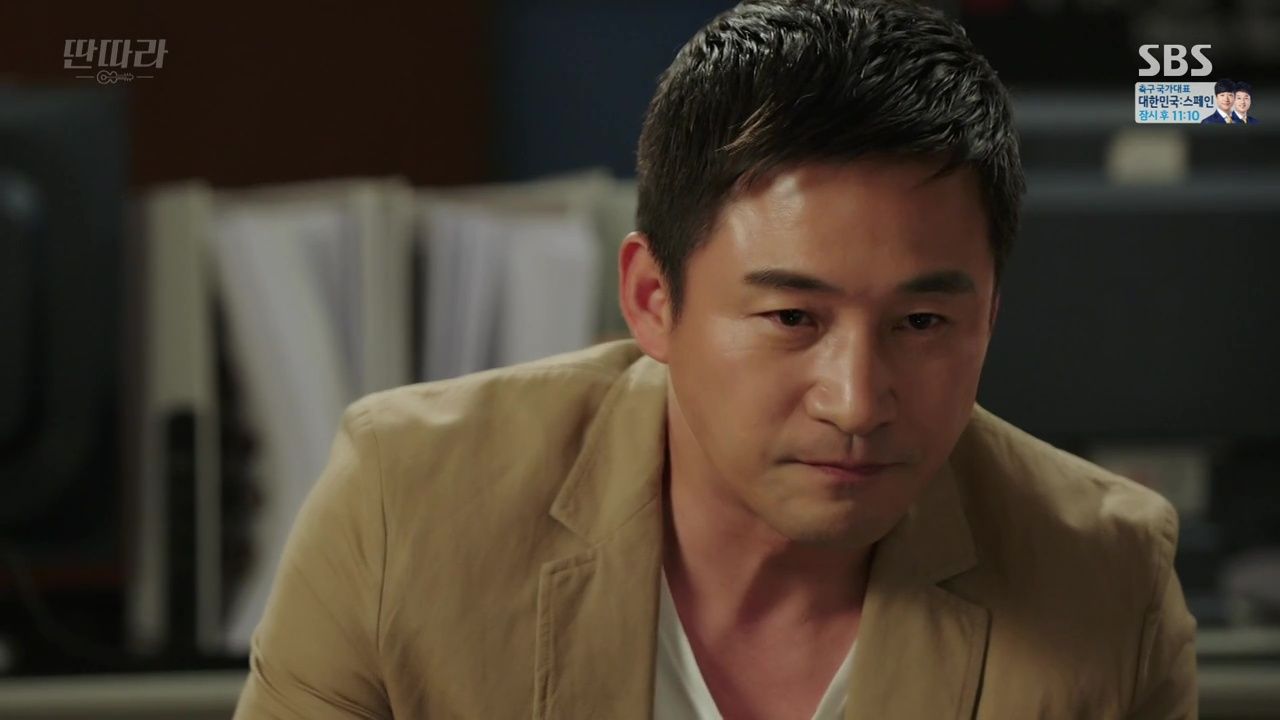 Mr. Byun is horrified at the betrayal — what will they do when Seok-ho comes back? CEO Lee argues that KTOP has to survive, and offers to let Mr. Byun go if he wants, though he asks him to stay.
Augh, the look on Sung-hyun's face when he realizes that his music has been stolen is heartbreaking. He doesn't even care if he releases an album, he just wants his beloved song back. CEO Lee acts like it's no big deal, because of course Sung-hyun can't sing in front of an audience with his handicap, so having a top star sing it is actually a good thing.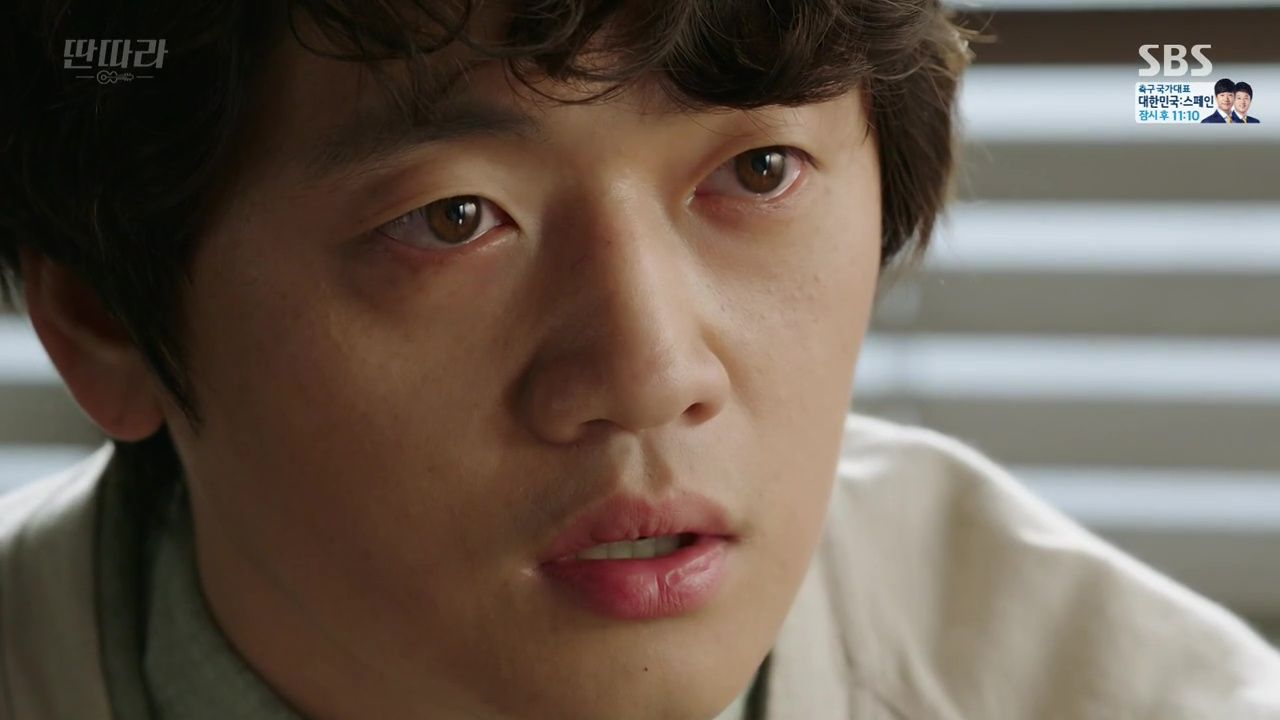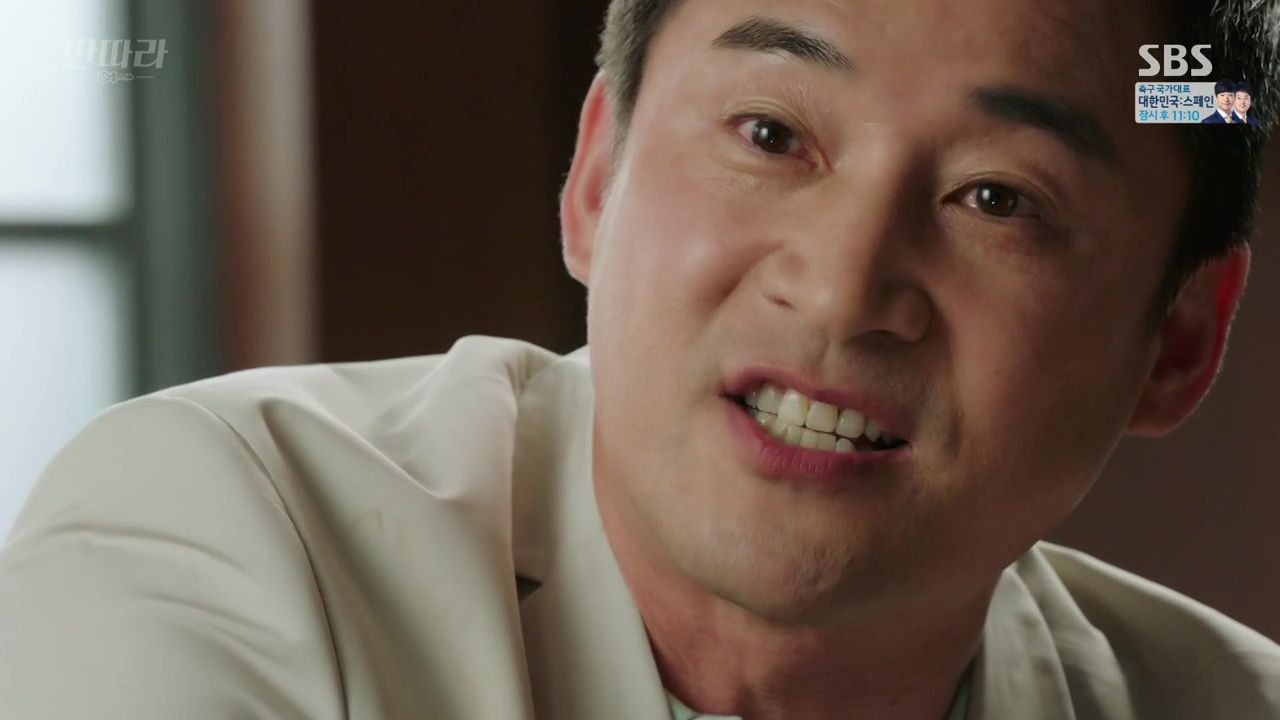 Sung-hyun doesn't care about all that, he just wants his song — they even credited the star singing it as the writer, so nobody will know it's his. CEO Lee offers to make sure that all of his songs are sold to good singers and brought to the world, and he'll be credited, but Sung-hyun just cries that his parents and little brother are waiting for his album to be released.
But he doesn't need money, or an album, because what matters to him is that his songs belong to him. CEO Lee spits that he can't even walk straight, his true disgust finally showing on his face. Sung-hyun sees it and finally knows what this is really about, but CEO Lee just dares him to try anything… nobody will believe it's his song.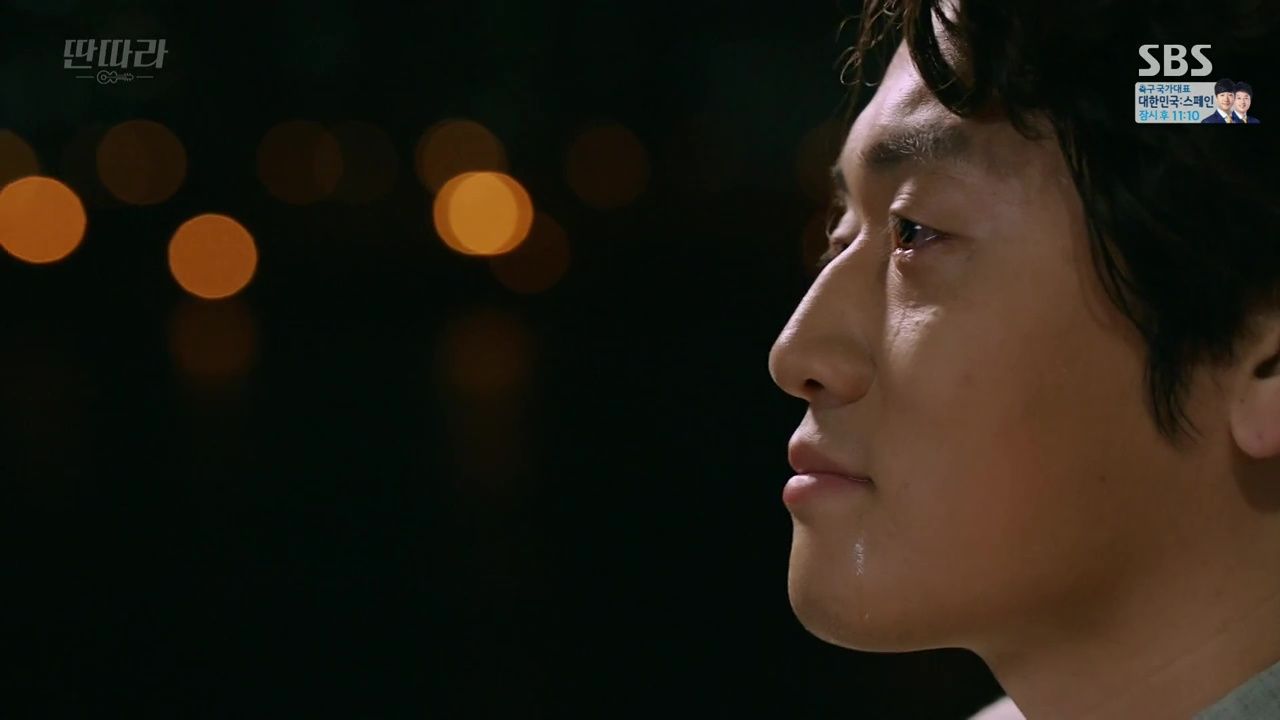 Without a word, Sung-hyun takes his guitar and leaves. He walks dejectedly to a bridge and sits to rest, rubbing his painful leg. Crying again, he finally pulls himself up, and looks one last time at the family photo in his wallet. A look of peace crosses his face as he looks out over the water, and then he's gone.
Back in the present, Seok-ho is given the song that Ddanddara Band will be singing on the show, and he crows that it's perfect for Ha-neul's voice. He doesn't know it, but it's the same song that was stolen from Sung-hyun all those years ago.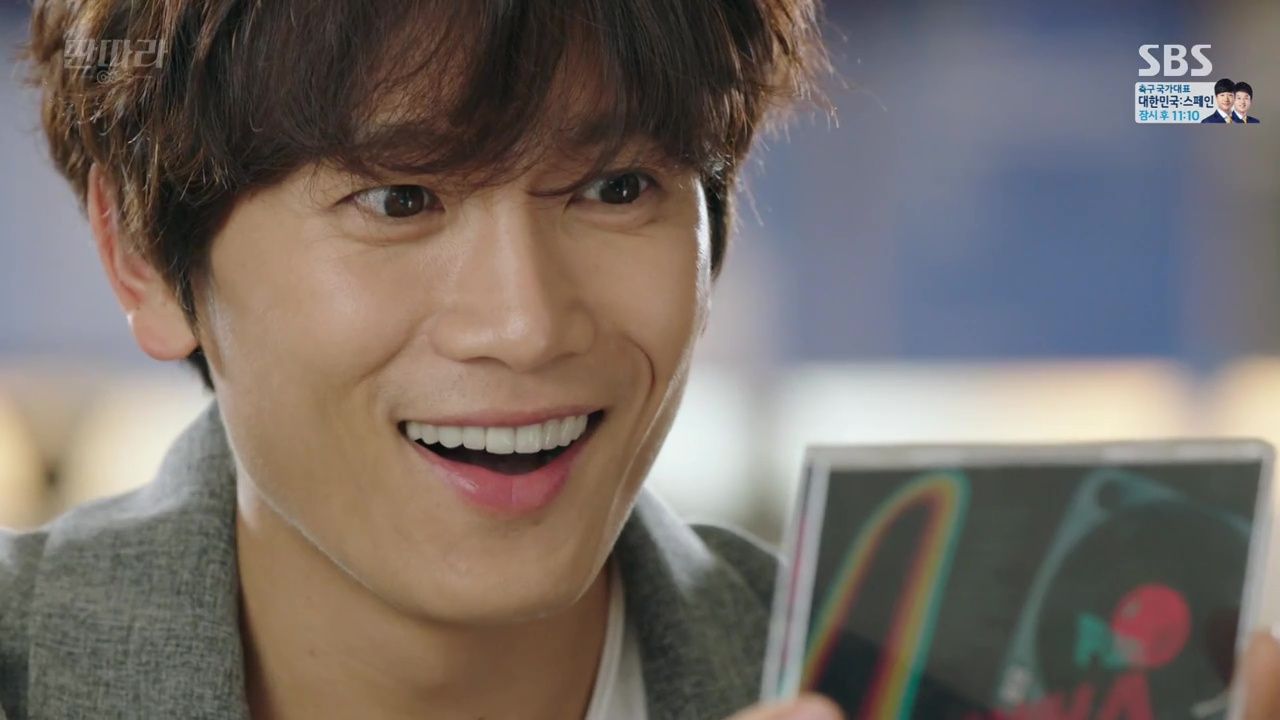 COMMENTS
Though we knew the basics of how Sung-hyun died, I'm glad we got to see it play out rather than just told how it all happened. It was moving to see his love for his songs, his pride in them almost as if they were his children, and his grief to lose them. It makes sense why Ha-neul feels so passionately about music, having had Sung-hyun as a role model, who loved his music more than anything. But it wasn't having his songs stolen that caused Sung-hyun to end his life as I had assumed — it was being told that because of his disability, he would never, ever be a successful singer. It wasn't just a song that was taken from him, but his entire dream and the one thing he lived for. No wonder he felt life was no longer worth living.
It's interesting how the show looks at both sides of the music industry, and how the high road may be harder, but in the end it's much more satisfying. Ji-young didn't seem all that happy once she became an idol, probably because she knew she didn't really earn it. Yet the Ddanddara boys are happy just to be together and making music, and doing things the right way even if it means success may not come as they hope. Of course they want to be recognized as musicians, but in the end, making music in a way that makes them stronger as people and closer as a family is what's important.
I'm glad to see the assault case put to rest, though it was a bit anti-climactic because while it was an interesting plot line, the show never really seemed to know exactly where to go with it. Though it was a heavy subject, it really seemed more to be a way to move characters around and get them into certain places at certain times, only cropping up when some forward motion was needed. Not that that's bad, but it's a little strange to see such a heavy subject practically used as a prop, so for that reason I'm glad we got it tied up all nice and neat. I wonder if this means Ji-young is gone for good — I've often felt she would have made a great villian, but she was also criminally underutilized by the show, and only trotted out when the plot needed a boost forward.
I did like the moment of personal growth when Ha-neul asked for leniency for Ji-young and Joo-han. When he was in the same position nobody stood up for his innocence (besides Geu-rin), and Ji-young was happy to let him be punished for something she knew full well he didn't do, just to realize her dream of being a pop idol. Though nobody was willing to stand up for Ha-neul when he was in their shoes, it was good to see him let go of his anger and forgive them. He's definitely grown up a lot.
But the truth is, I've always been more interested in the plotline regarding Ha-neul's hyung, and how he also tried to make it in the music business and was driven to suicide. It hits a lot closer to home emotionally where both Seok-ho and Ha-neul are concerned, and my favorite moments are when they're bonding together as a makeshift family, having both lost a beloved brother, literally and figuratively. I'm eager to get to the part where Seok-ho and Ha-neul learn CEO Lee's part in everything (and wow, what a despicable human being he is, by the way), and how they react and rebound from it. Having Ha-neul sing his brother's song on television will be emotional too, and I think I see now why their first song didn't really make them an instant hit — it's his brother's song that's going to skyrocket them to fame. A fitting bookend to Sung-hyun's story, and the perfect vindication for a brother's loss.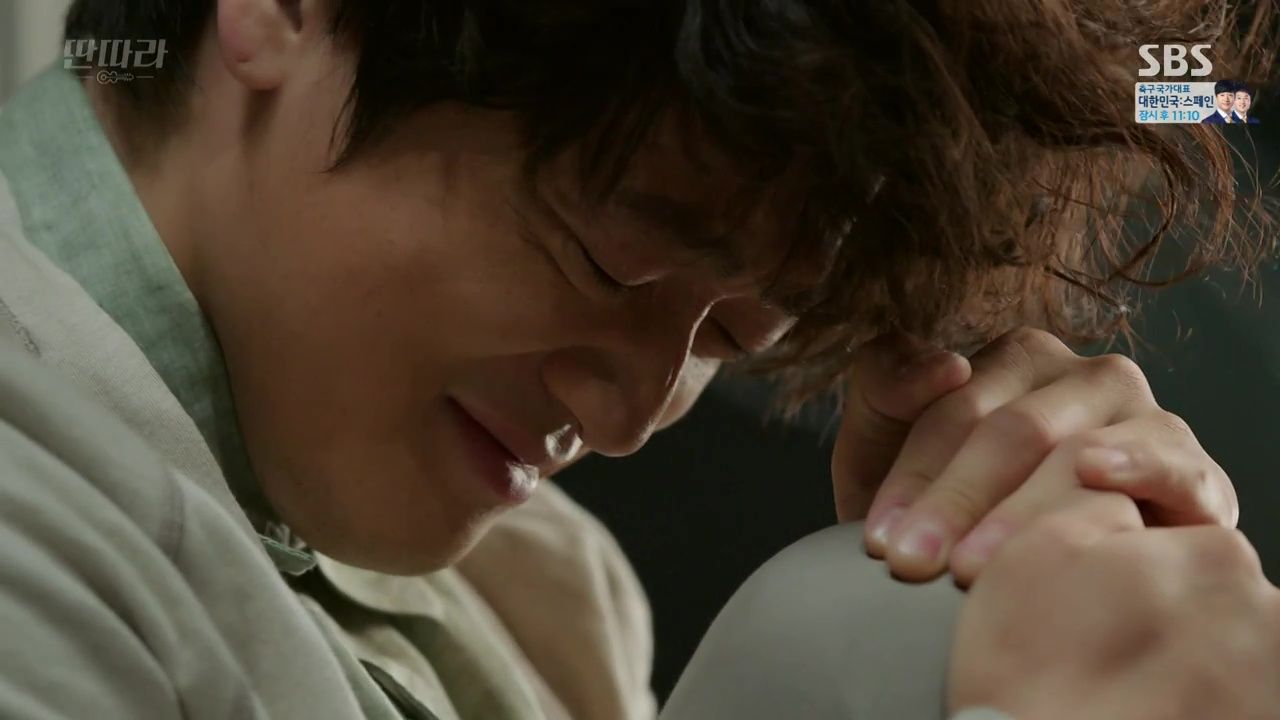 RELATED POSTS
Tags: Entertainer, Episode 13, featured, Hyeri, Ji Sung, Kang Min-hyuk