Entertainer: Episode 17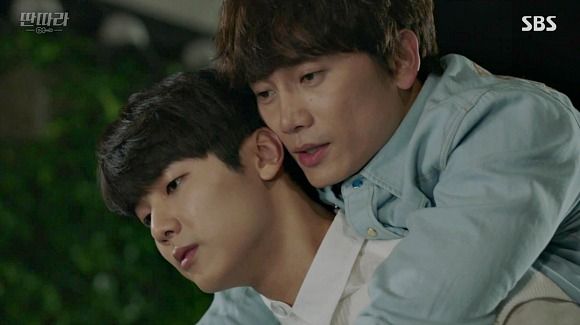 When it's time to face your past, which is worse — being allowed to take your punishment and move on, or live with what you did forever? Atonement doesn't necessarily require punishment, and forgiveness can come from unexpected places. But the hardest place to find forgiveness can be inside your own heart.

EPISODE 17 RECAP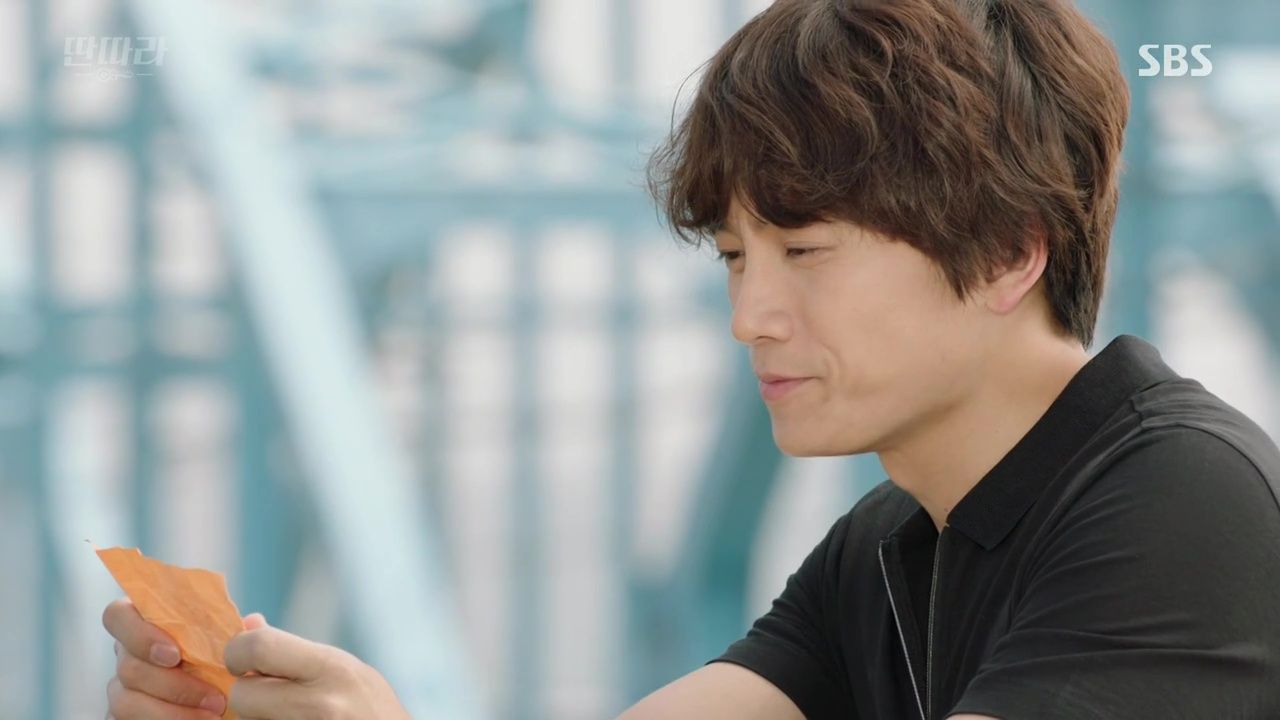 After Ddanddara Band's beautiful performance of "Go Ahead, Cry" with Sung-hyun, Seok-ho goes back to the bridge where he jumped all those years ago. He takes the "contract" he signed with little Ha-neul to make him a singer someday, and apologizes to Sung-hyun for taking too long to keep his promise. He says that it's his turn now, to return the song he stole.
He talks with Choi Jun-ha, and thanks him for setting a good example by coming clean about stealing the song. Jun-ha welcomes Seok-ho to call him and meet for a drink if he's ever in Australia, and leaves for home.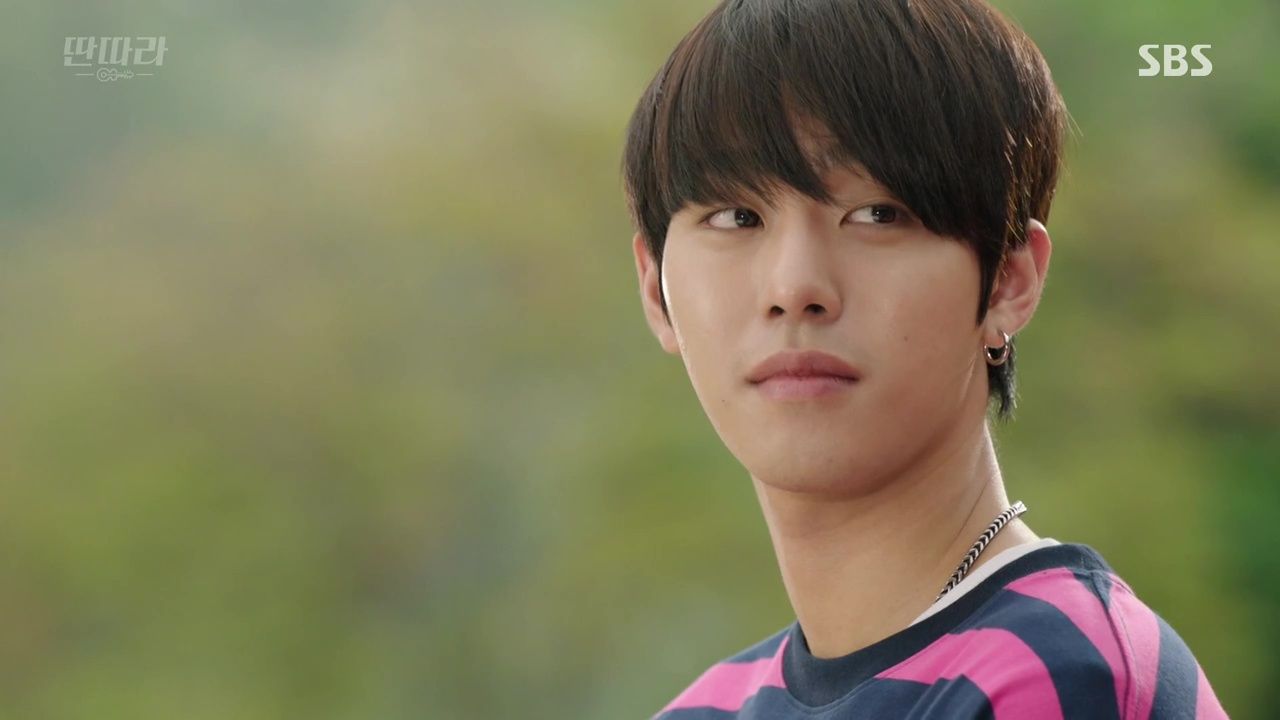 Geu-rin and the boys are on Cloud Nine after their amazing performance, though Ha-neul humbly gives Seok-ho all the credit. Meanwhile Seok-ho checks in with Jinu, who says that he watched the performance.
After seeing Jun-ha's courage, Jinu also wants to return their stolen song before he leaves to study music overseas. Seok-ho was ready to take all the blame, and he warns Jinu that he may never sing again if he admits his own fault, but he says his guilt would probably keep him from singing again anyway. He's scared though, because they could both go to jail.
Seok-ho meets with a friend, who wonders why he'd want to potentially ruin his career just when he and Ddanddara Band are on their way up. When his friend suggests Mango join up with his own production company, Seok-ho just cryptically says that he may have to be away for a while.
He takes himself to the police station, scared but determined, to turn himself in. Later Min-joo fusses at him for not telling her first, but he says she would have just told him to do it anyway. He says that once they find the writer's family, they'll call Seok-ho in for questioning.
If he's found guilty, it's a hefty fine or a year in jail. Min-joo offers to pay the fine, but Seok-ho refuses — he intends to do his jail time. When that upsets Min-joo, Seok-ho gently explains that the fine isn't enough to pay for a lost life. A year in jail isn't either, and he's prepared to spend as much time there as the law orders.
He tells her that he's made plans for Mango to join his friend's company, Wild Company, but she argues that they need to keep Mango going for when he gets out of jail. Seok-ho only smiles that he doesn't think he could do it.
Ha-neul talks to his brother's memory, saying that even if he sings until the day he dies, he'll never have a better performance than the one with Sung-hyun.
Seok-ho treats the boys to PPL pizza to tell them about his deal with Wild Company. He tries to spin it as an exciting new adventure, but the boys are all happy with the way things are now, at Mango. Ha-neul eventually figures that something is up, and Seok-ho admits that he's not qualified to be their CEO.
Ha-neul can't understand why he would say that after fulfilling a promise made as a joke over a decade ago, and Seok-ho laughs that he and CEO Lee are the same. He tells them that the reason he drank and drove that day was because the writer whose song he stole had killed himself.
He doesn't make excuses or soften the truth — he tells them how the writer begged, and Seok-ho was cruel to him, and that they credited the song's writing to Jinu. He committed suicide, and Seok-ho drove drunk because he was worried Jinu might hurt himself.
He says that he's already turned himself in, and could go to jail at any moment. He wants them to go somewhere that they can get even bigger, and be successful.
Back home, the band discusses Seok-ho's decision, and Jae-hoon wonders if he really used to be that bad when he's such a great person now. They realize what their lives would be like now if it weren't for Seok-ho, but Yeon-soo understands that that writer's family must be feeling like Ha-neul's felt until recently.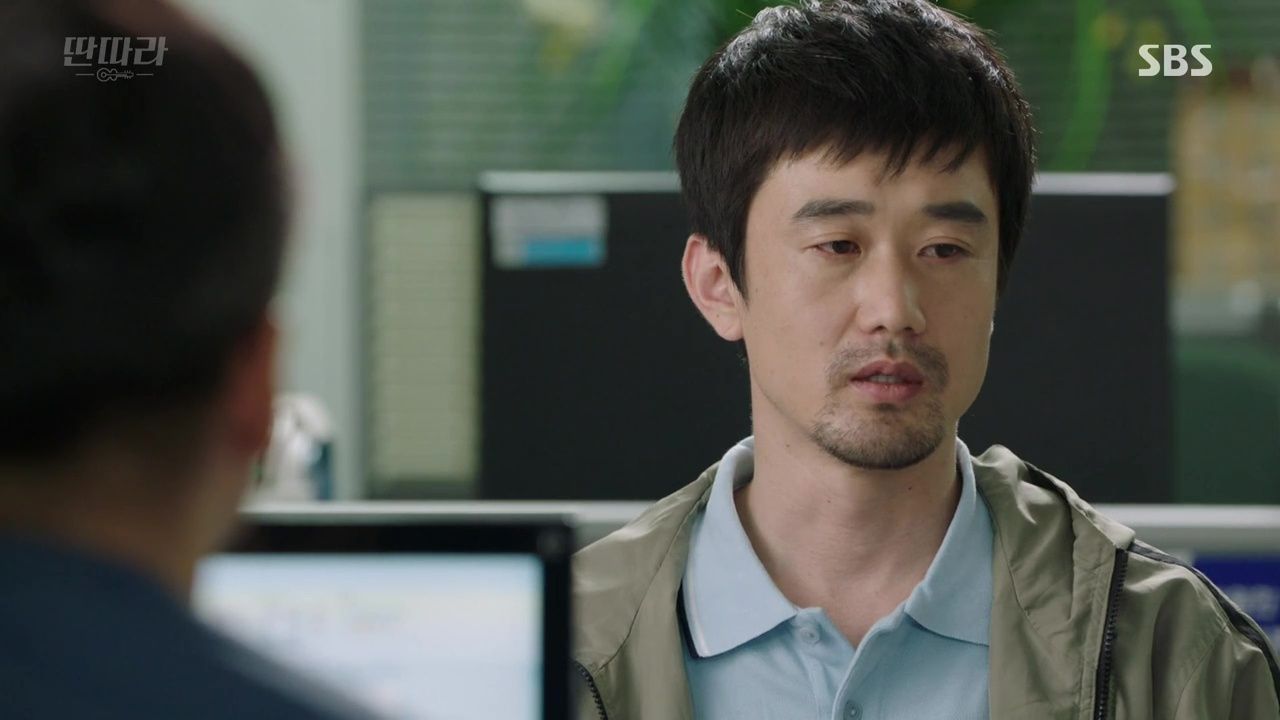 Min-joo is still pouting at Seok-ho, and she tells him that he's not the same person she used to know. He says that he's just trying to fix his mistakes, and then a phone call brings the news they've been dreading — they found the writer's family.
When Seok-ho arrives at the station, the writers still-distraught brother is there already (the same man who beat up Seok-ho after his brother died). The brother, Ki-soo, is strangely reluctant to confirm the writer's death because his song was stolen, saying that they don't really know why his brother killed himself, since he left no note.
Seok-ho is shocked and reminds Ki-soo that he confronted him, and even beat him up, but Min-joo doesn't wish to drag up the past. He tells Seok-ho that he won't be pressing charges, since there's nothing to dispute, saying that he doesn't know Seok-ho anyway.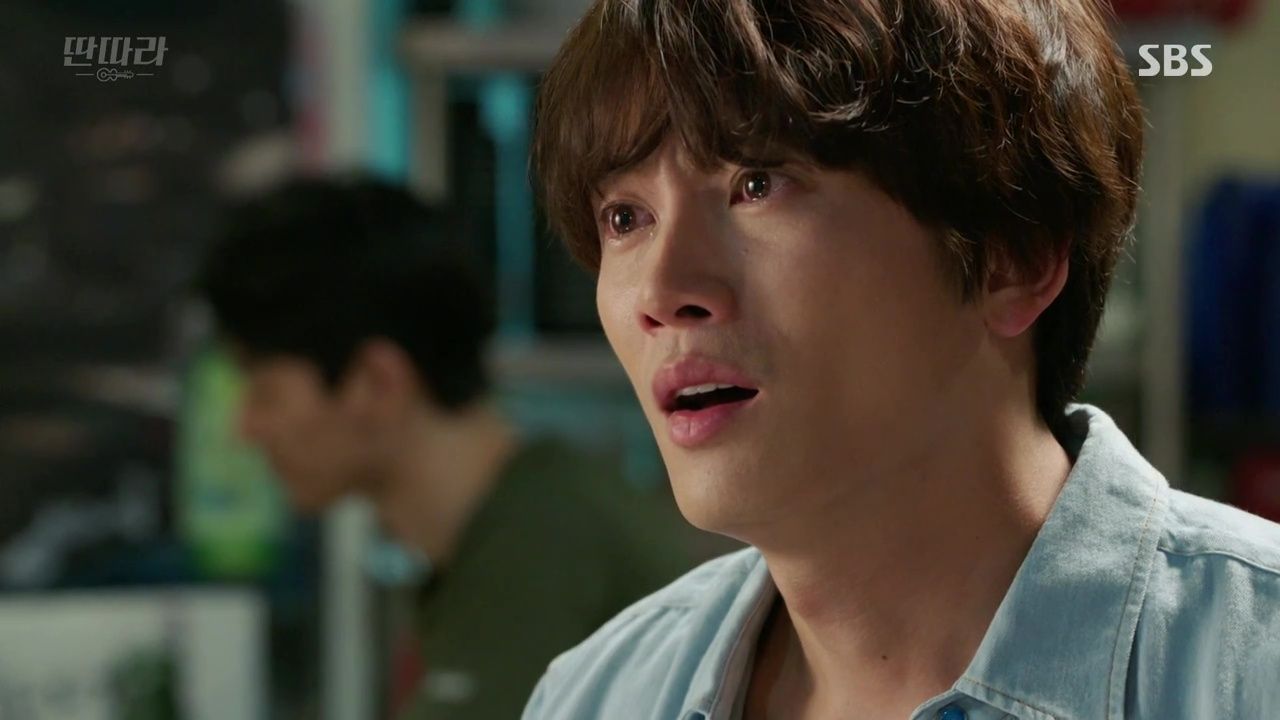 Seok-ho follows him out, and asks why he's pretending not to know him. Ki-soo wonders why Seok-ho wants to go to jail so badly, and tells him to at least buy him a drink while he's in town. Curious, Seok-ho agrees.
Ki-soo has a couple of drinks of soju, and Seok-ho asks why he pretended not to know him when they both know that he's responsible for the writer's death. Ki-soo says that Seok-ho can carry that guilt for the rest of his life, the same way he's carrying his own guilt.
Ki-soo explains that his father always lived in poverty, and couldn't support his brother's talent. A woman left his brother because she felt a musician couldn't support a family. Seok-ho argues that the writer had said he was getting married after the song sold, but the truth is that he was only hoping she would come back to him if he could prove his songwriting was profitable.
The day he died, his brother asked to have a drink with Ki-soo, who refused because he had to work. Ki-soo believes that his brother was on the edge, and that Seok-ho's actions only tipped him that last tiny bit. He thinks his brother's death was the culmination of all of these things.
Seok-ho thinks that it doesn't change the facts, and urges Ki-soo to come back to the station with him. Ki-soo screams at him to stop, saying that his father is only now recovering, and if he hears how his brother died it would kill him, too. Seok-ho going to prison won't make anyone feel better.
But Seok-ho is so guilt-ridden, he tears up as he says that he just wants to make things right and give his brother back his song. "I deserve to be punished!" But Ki-soo tells him to live the rest of his life thinking about his brother. "Live in agony, as if a thorn is stuck in your heart. That's how I live." Strangely, his words aren't angry, just deeply sad.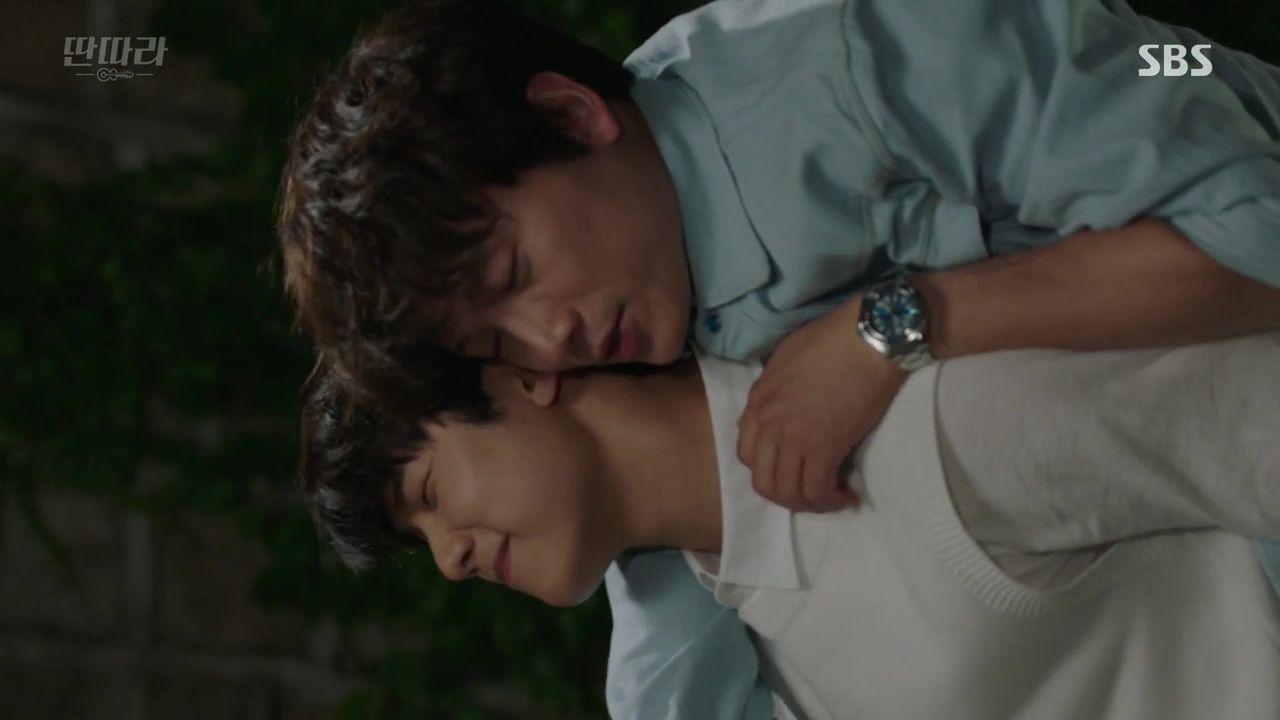 But before he leaves, Ki-soo thanks Seok-ho for the performance. He saw Ddanddara Band on television and understood that Seok-ho gave Sung-hyun back his song, crying that Sung-hyun reminded him of his brother.
Ha-neul hangs out at the Mango office waiting for Seok-ho, too worried to sleep. Min-joo is there too, and Ha-neul calls Seok-ho. His voice scares Ha-neul, who rushes out to find him at the pojangmacha where he's trying to drink himself into oblivion.
Seok-ho is pretty out of it, but he keeps repeating Ha-neul's name sweetly, and lets Ha-neul lead him out. He wonders why Ha-neul isn't asking him why he's not in jail, but Ha-neul says he'll ask him tomorrow. Eventually he grows too woozy to walk, and Ha-neul hoists Seok-ho on his back like it's nothing.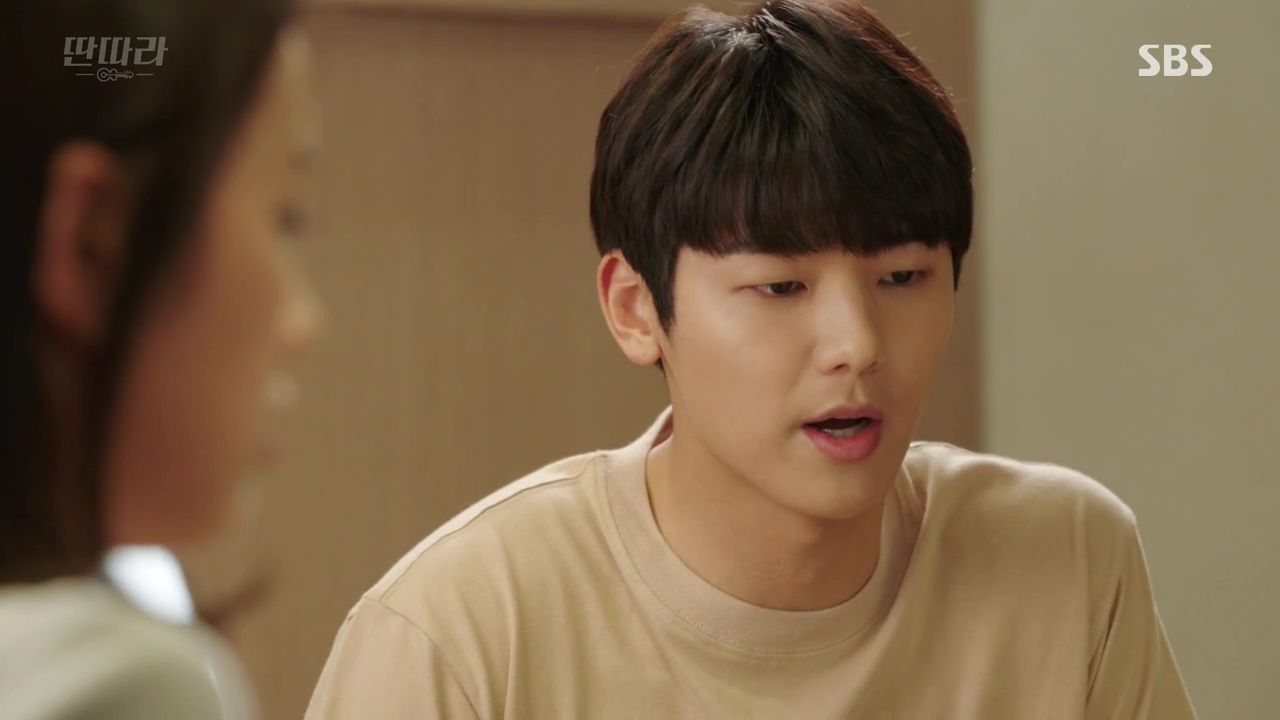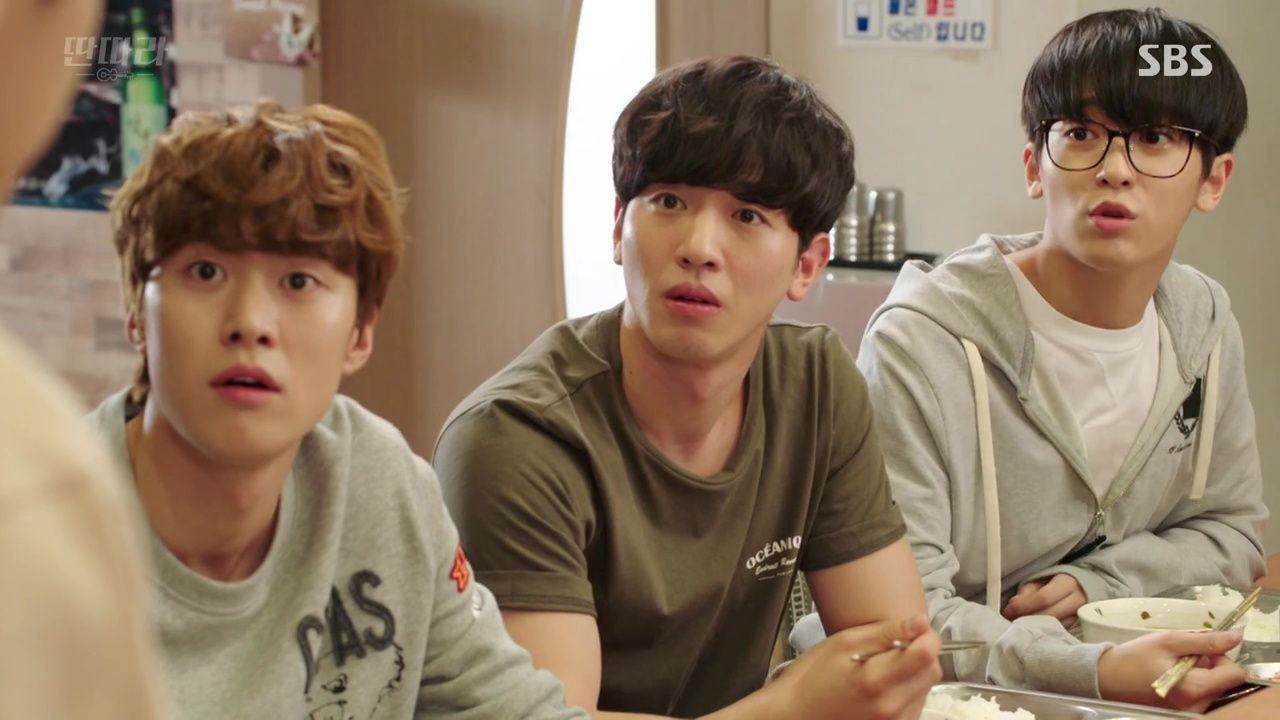 As Ha-neul piggybacks him, Seok-ho blearily tells him that Sung-hyun saved him. Seeing their performance touched the writer's brother's heart, and he decided not to press charges on Seok-ho. "My precious Sung-hyun saved me."
At breakfast Ha-neul tells Geu-rin and the band that Seok-ho is safe at home, if a little worse for wear. He notices Geu-rin's frown to hear how drunk Seok-ho was last night, but the boys are ecstatic to hear that he won't be going to jail, and they assume they won't have to change companies.
Seok-ho is naturally sick as a dog, and an annoyed Geu-rin marches into the office to give him some morning-after medicine. Min-joo clocks their closeness and seems grouchy about it, as Seok-ho tells Geu-rin to meet him with the boys at Wild Company later.
Mr. Byun joins Seok-ho for lunch and asks why he's still sending the band to another company, and Seok-ho says that they're too good for him. But the boys know what he's planning, and refuse to go. Seok-ho promises his friend to bring them another time, but the friend smiles as if he knows that's never happening.
Seok-ho meets the boys at the Mango office, furious at their rebellion, but Ha-neul calmly says that they had no reason to go. Kyle sits everyone down to make an announcement, and he says that while he understands Seok-ho's intention, they feel that sending them to another company is the same as abandoning them.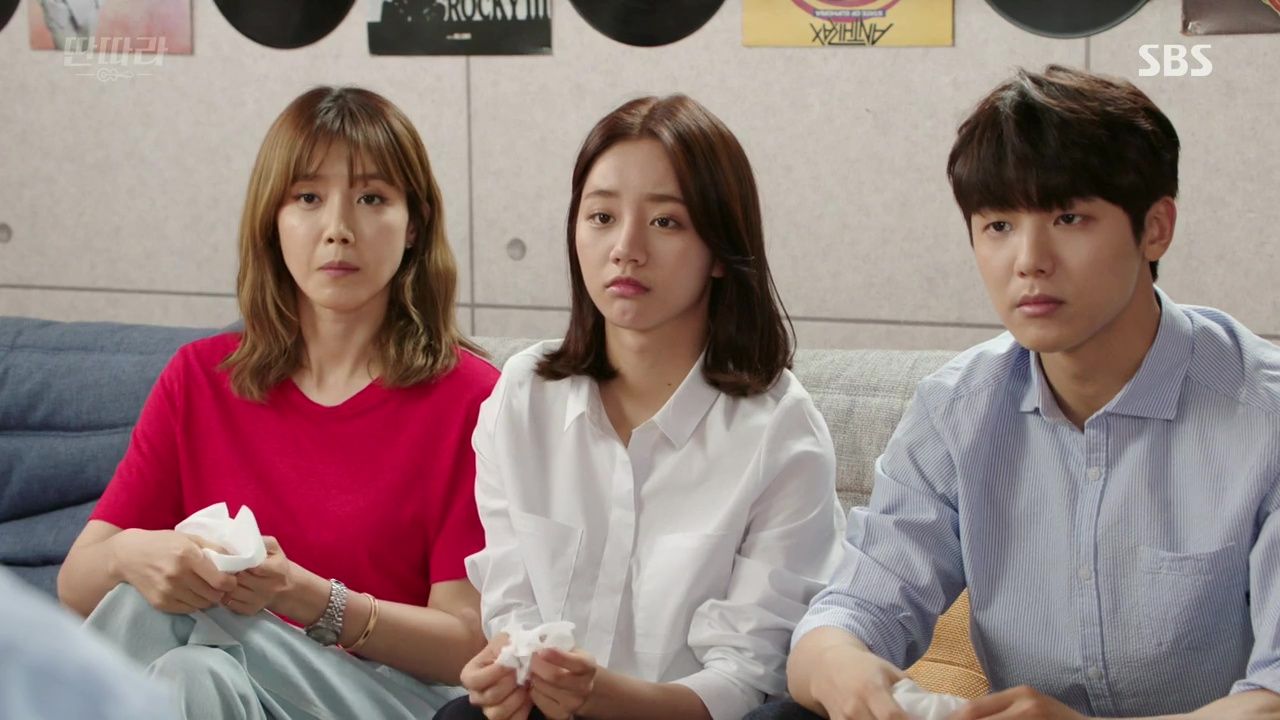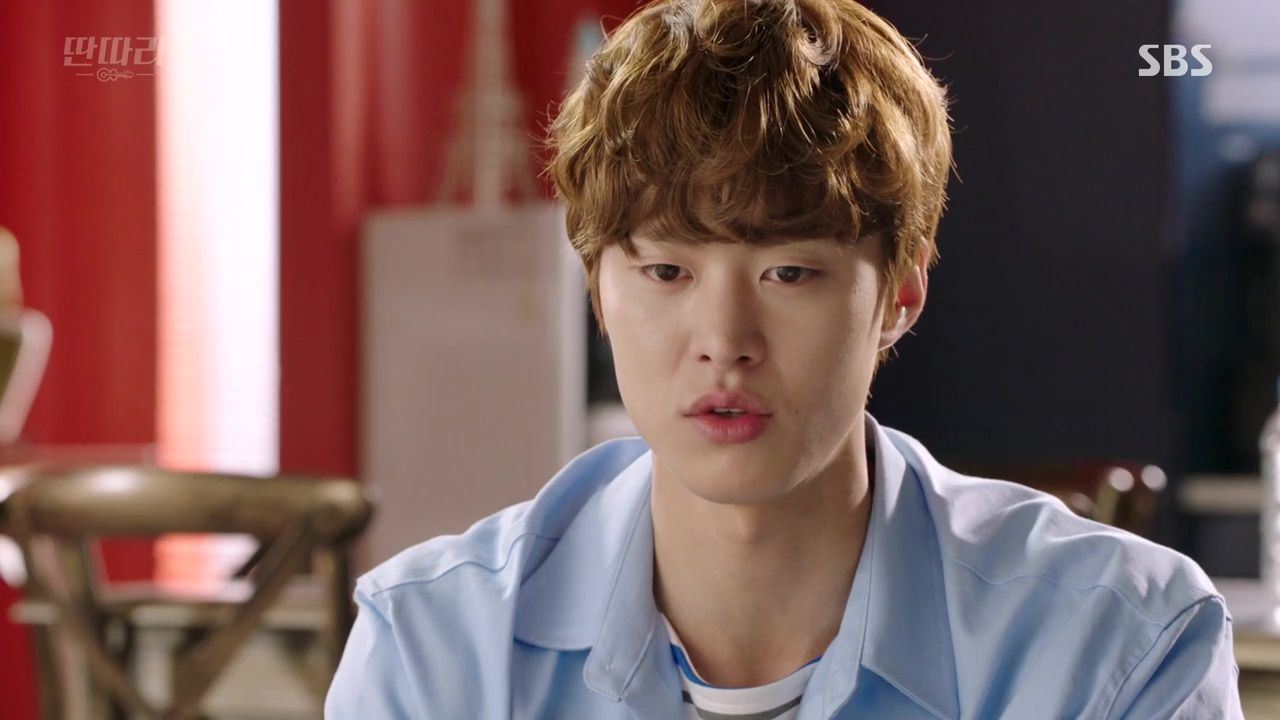 He stops Seok-ho when he tries to cut in, and Seok-ho is stunned speechless to see Kyle so serious. Kyle says that giving a child up for adoption in order to give him better parents and a better living situation is still abandonment, because you don't know if you're sending him off to better parents.
And as the adopted child, how do you know your birth parents wouldn't have been better? Kyle seems unusually emotional about this, and he explains that he grew up in a happy home with good parents who supported him in every way. He announces that he was adopted, and explains that this is why Yeon-soo has always impressed him, because he never gave up his son.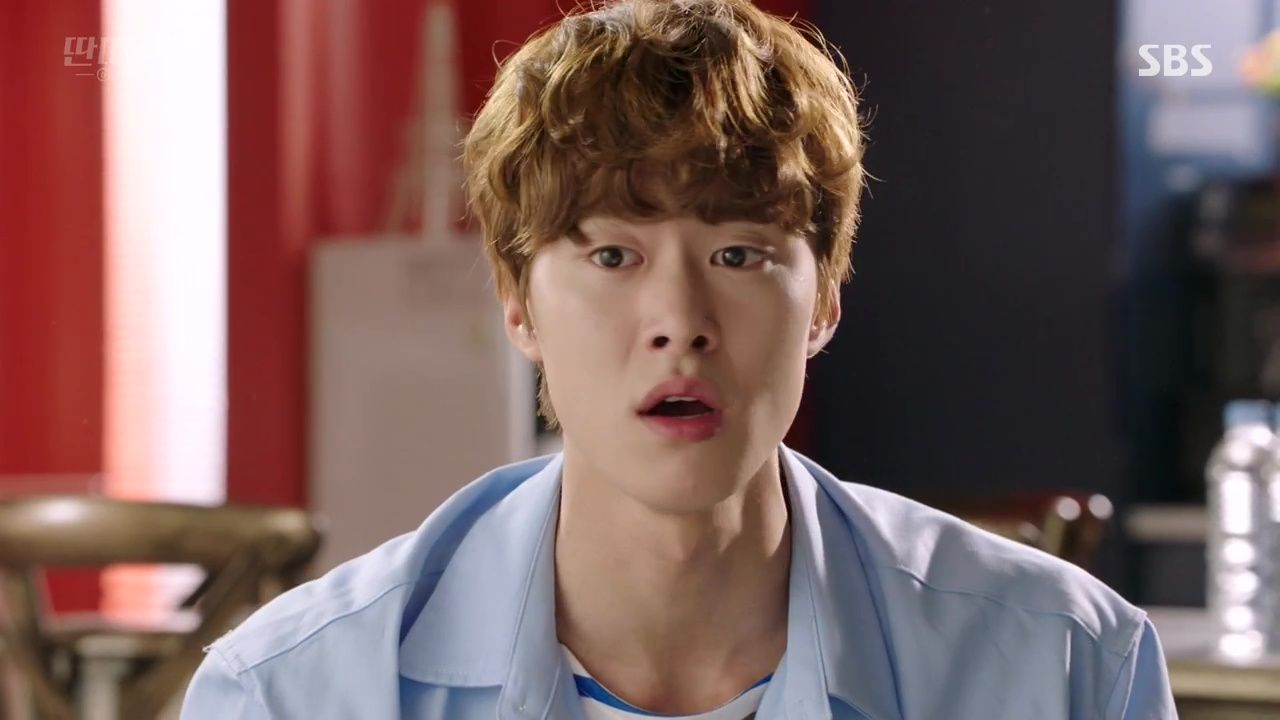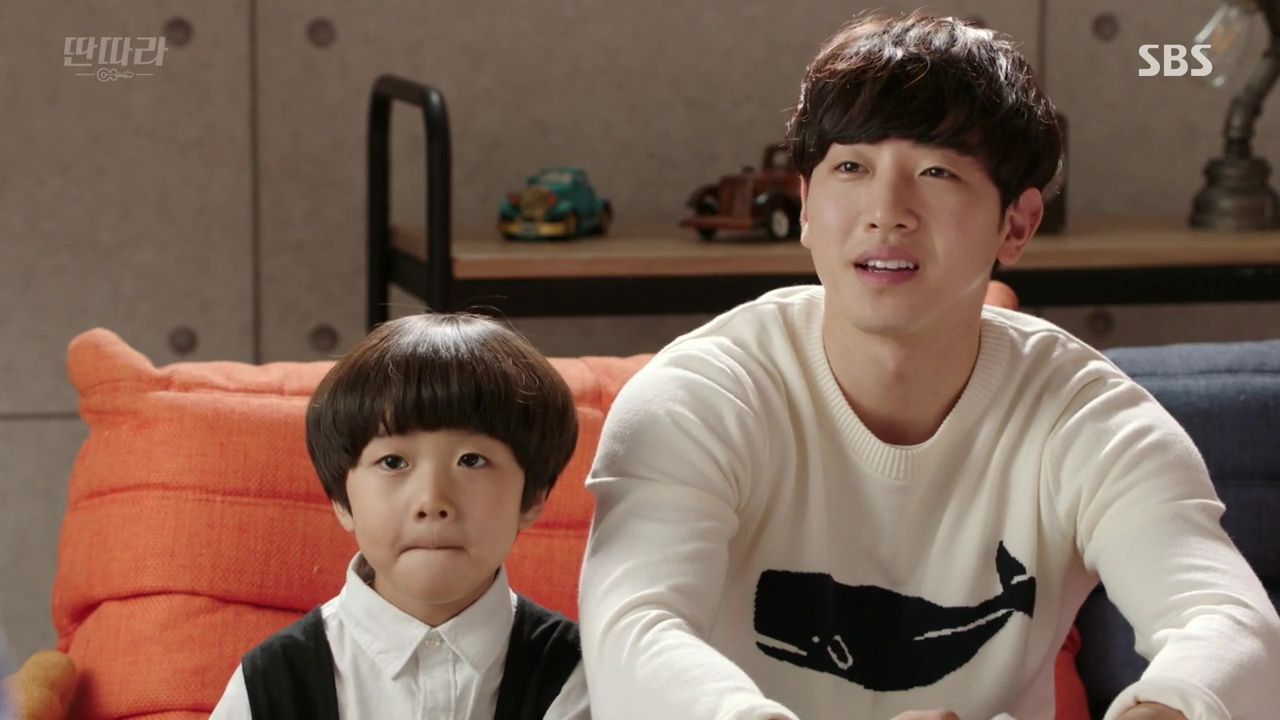 He says that he's always wondered why his birth parents abandoned him. It was his birth father who named him "Lee Bang-geul," which means to smile happily, because he cried so much as a child. But even though it was a better environment, he's always wondered if living with his birth parents would really have been worse.
He tells Seok-ho that he feels like he's sending them to a "better" agency, but what does "better" really mean? He hands out tissues for everyone to cry in, then is shocked when he's the only one crying. Oh Kyle, never change.
Seok-ho argues that he's not abandoning them, he just doesn't want them to suffer if they stay with him. They all argue back that they'll just make Mango huge — they'd rather stay with Seok-ho and take longer to get famous, than do it quickly with anyone else. They suggest going on a team-building trip together, and Yeon-soo makes a point to include Min-joo. Cuuuute.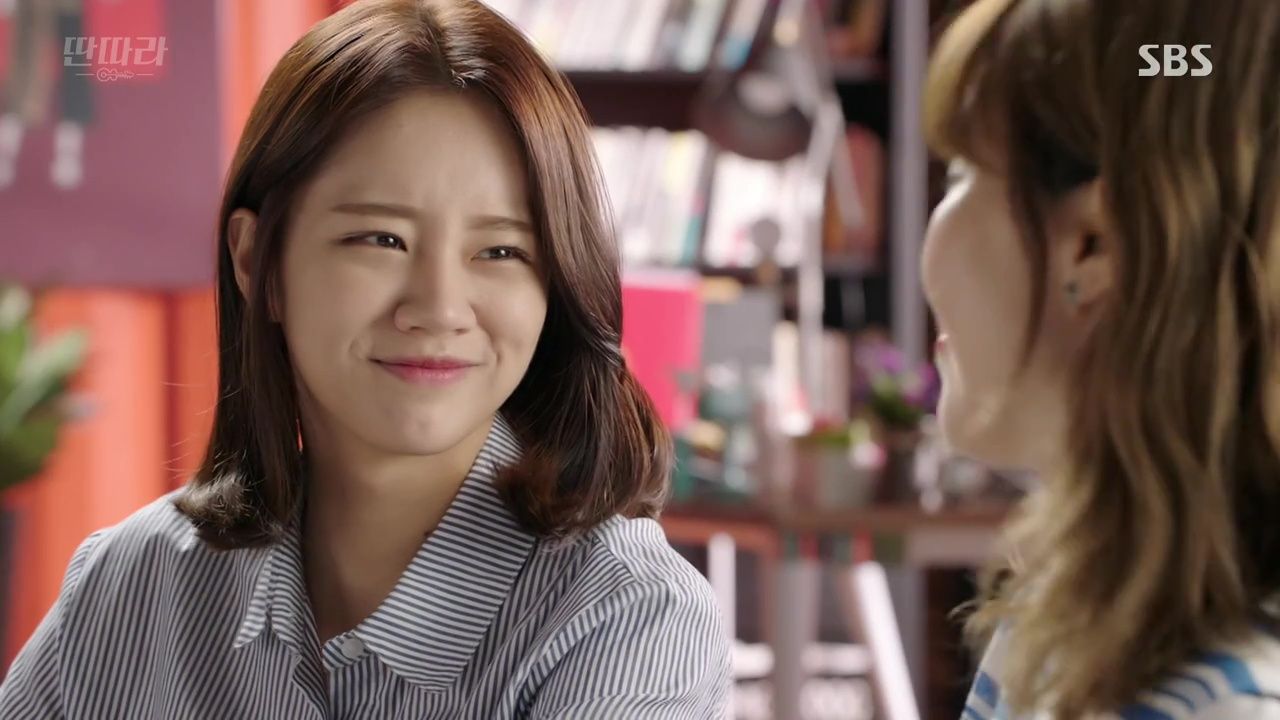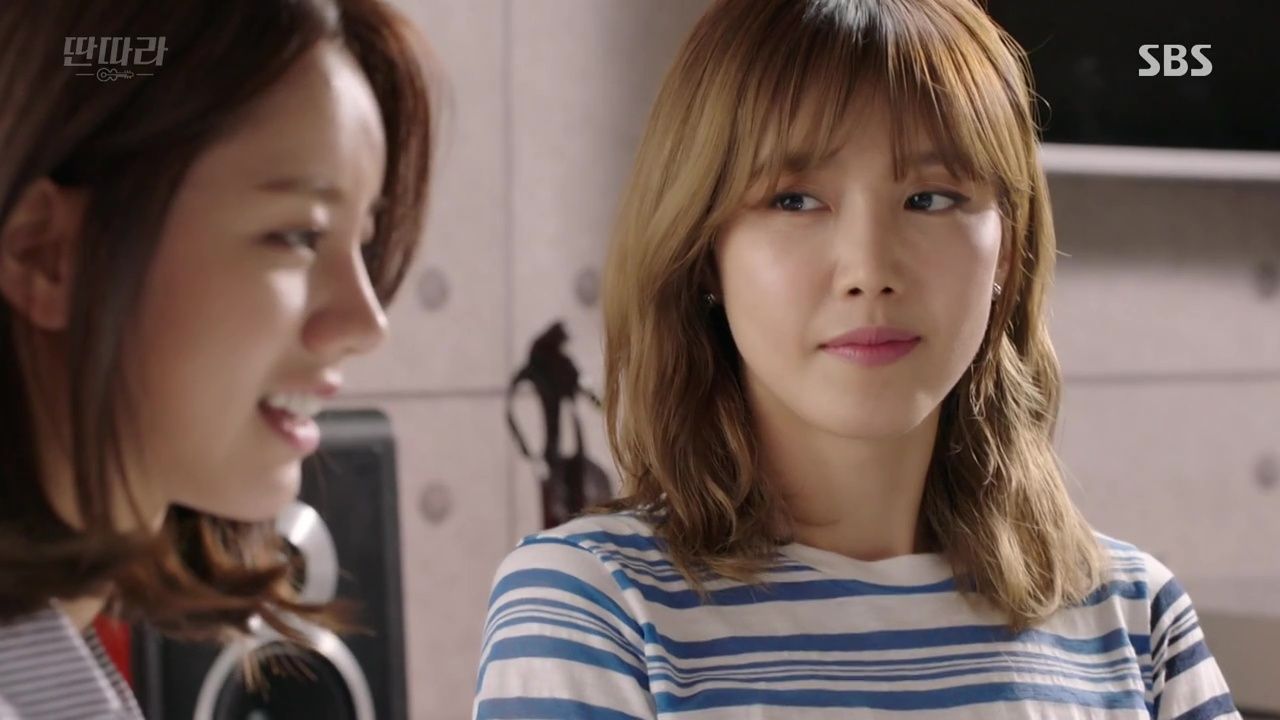 Meanwhile, KTOP is in trouble, with falling stock values and their performers still being blackballed. The concern is that the artists will start filing lawsuits against KTOP claiming defamation, and CEO Lee scrambles to think of a solution.
While they're planning the getaway. Min-joo asks Geu-rin if she gave Seok-ho the green umbrella. Geu-rin confirms it, and Min-joo says that it doesn't suit him, that what he needs is a big black umbrella. It's clear though, that she's not talking about the umbrella.
Min-joo pretends to have a meeting and rushes out, but once she's outside, she can't stop her tears. Yeon-soo finds her and notices that she forgot her purse and keys, and he doesn't mention her tears but says it's a perfect day for a walk.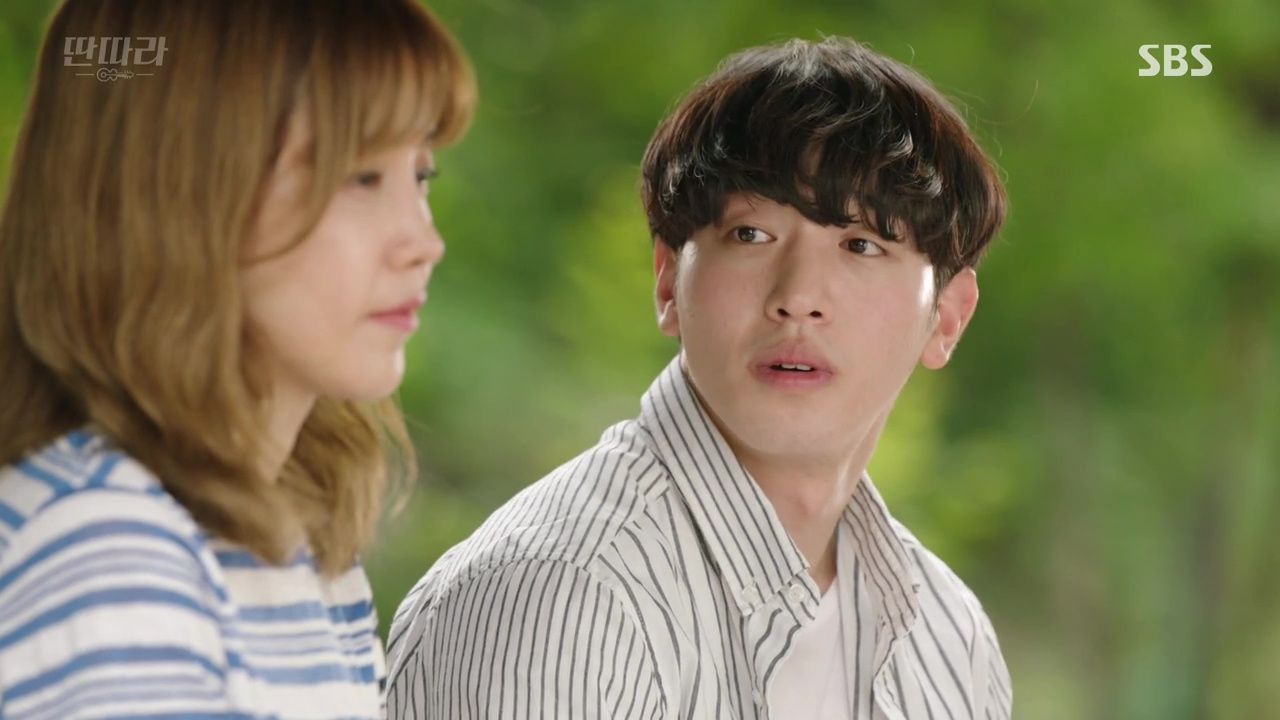 After a while they sit, and Yeon-soo finally asks why Min-joo was crying. Min-joo says it's a story ten years in the making, and Yeon-soo reveals that he knows she likes Seok-ho. She never told him because she was afraid he'd run, and things would get awkward. Now she's crying because she found out that Seok-ho likes someone else.
Yeon-soo promises to keep her secret, but disagrees that what she felt was love. In his opinion, you can't hide real love for ten years, because if you really loved the person, you'd have to tell them your feelings. Min-joo can't argue with that, and only pouts, "I don't like you either. You're too direct." It's okay Min-joo, we think he's adorable, too.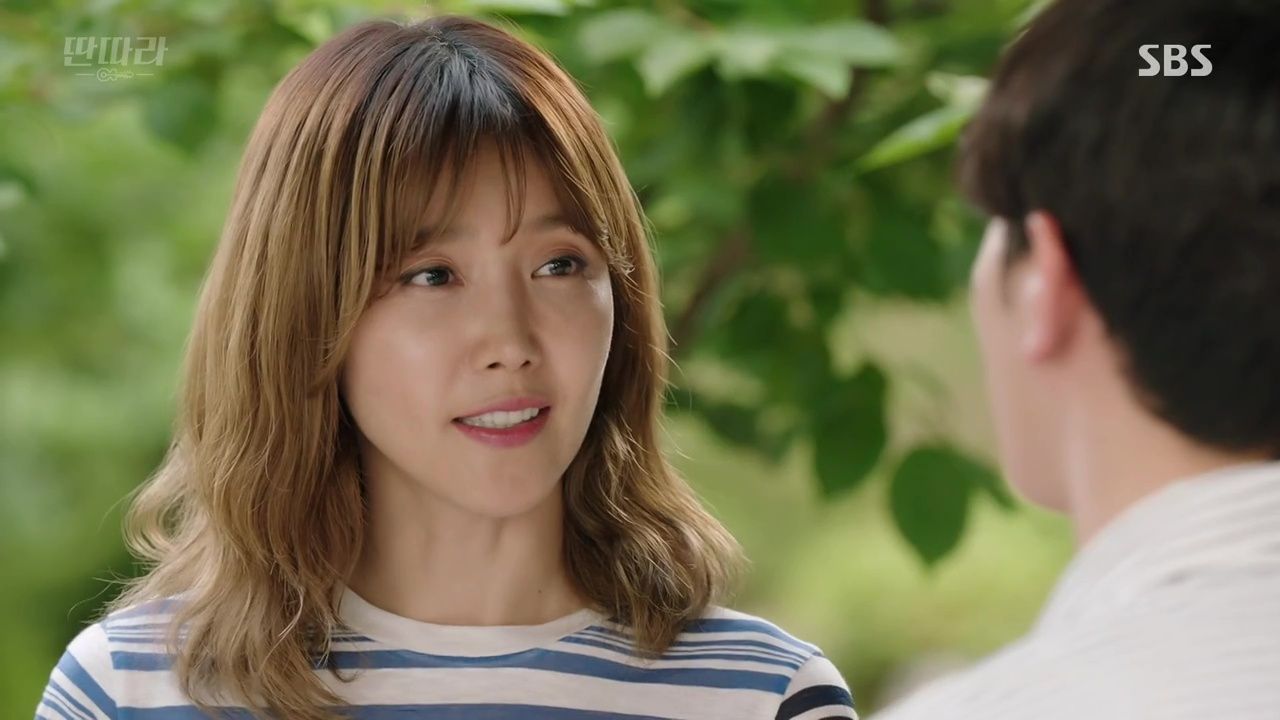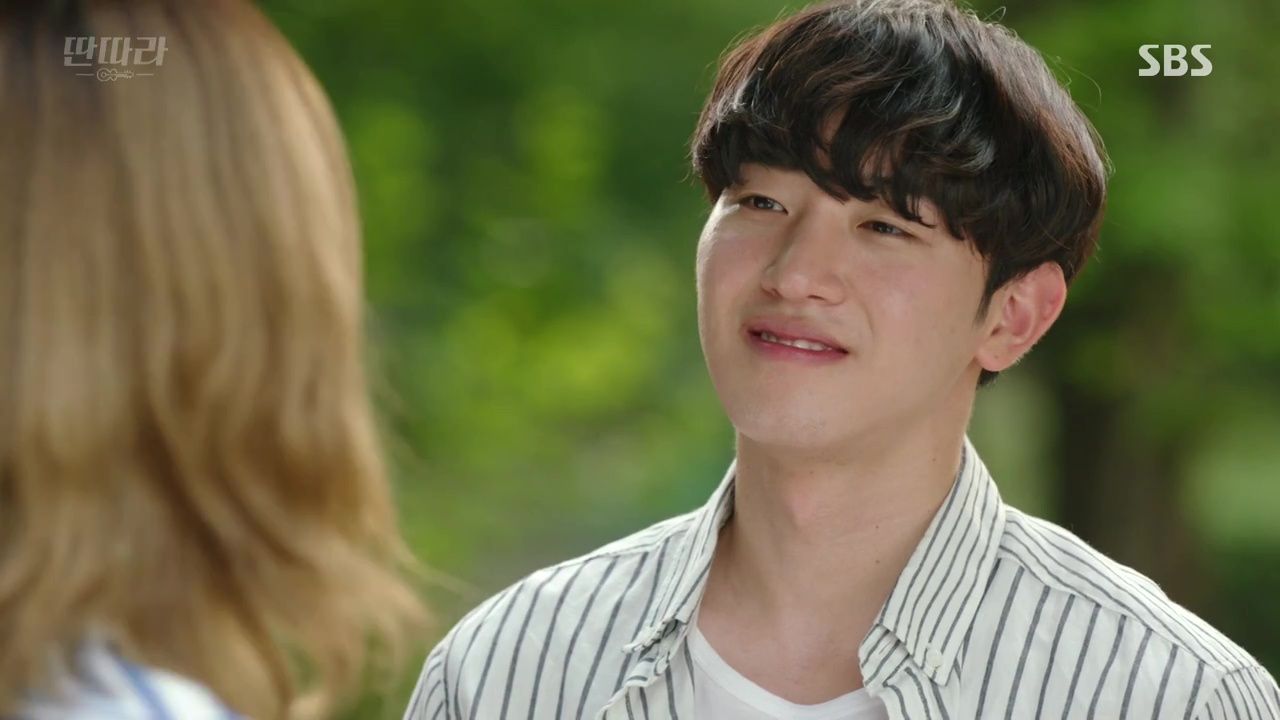 Yeon-soo smirks that she's at the perfect age to start a new love… oh really, got someone in mind, kiddo? He slips and says that she's cuter than Geu-rin, then nervously denies that he knows more than what she's told him.
But he's confident when he says that Min-joo is beautiful and competent, and that he needs to summon his own nerve to be direct about his feelings. Min-joo seems to get what he's saying, and says they can just walk together until she discovers whether this could be friendship, or love.
Seok-ho asks Kyle why he didn't tell him he's adopted, and Kyle says that it's hard to admit that in Korea, and he didn't want to get mocked. Seok-ho feels bad that he once snapped at Kyle that he's not running an orphanage, but Kyle is ready to move on from that and wants to talk about their vacation.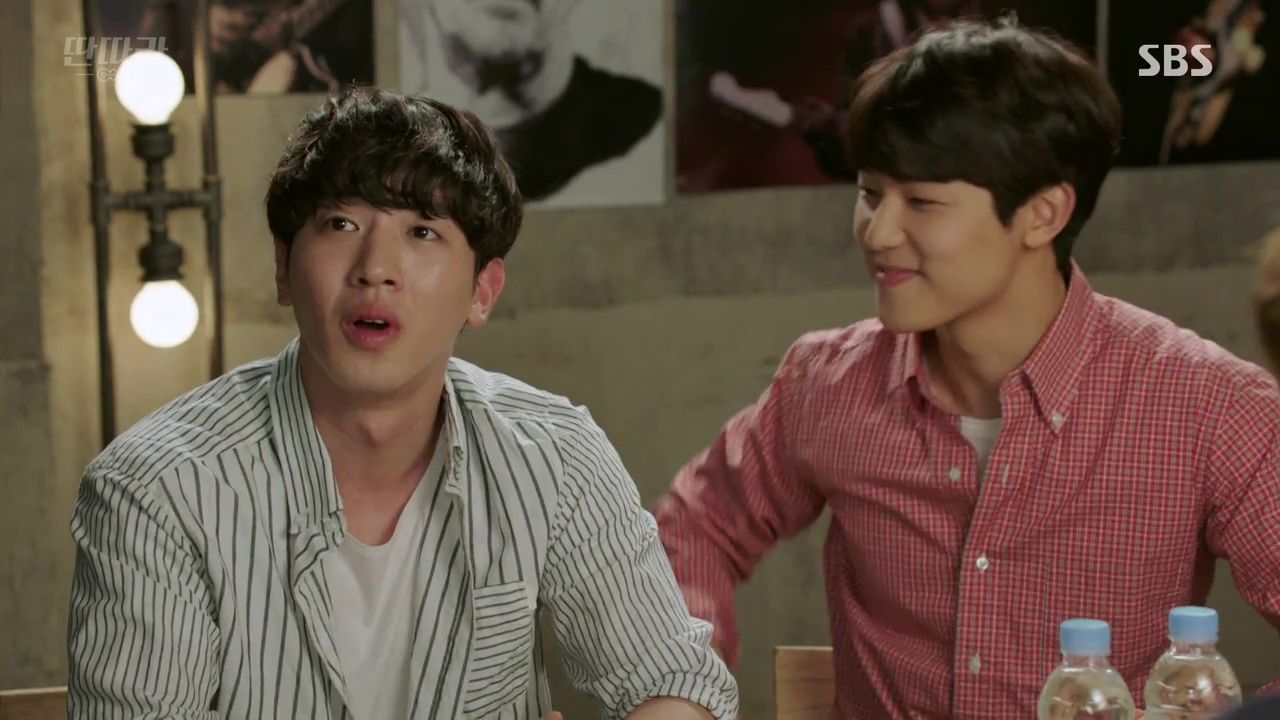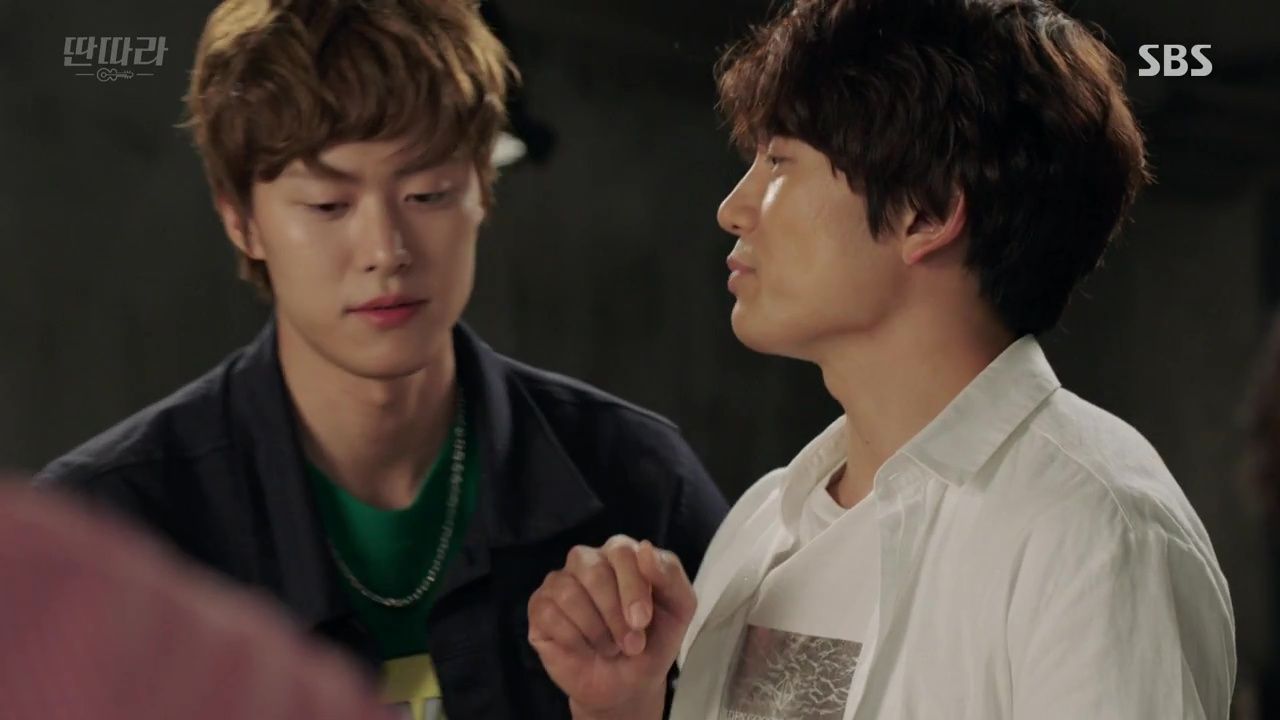 Seok-ho is excited when Yeon-soo gets another commercial offer, but Min-joo argues that what the band needs is to perform (not to mention that it's her father's company making the offer). It's adorable how Min-joo defends Yeon-soo's image, but Seok-ho overrules her.
Wow, it turns out that CEO Lee and Choi Jun-ha actually stole five songs of Sung-hyun's for Jun-ha's album, and they discuss re-recording all five of them versus Kyle and Man-shik's songs. Seok-ho arrives to tell them about Yeon-soo's commercial offer, which is for some new apartment buildings — they like his single-father image.
Yeon-soo feels weird about taking the offer on his own, though Ha-neul is all for it. But poor Yeon-soo is a nervous wreck on the set, and it doesn't help that his line is both cheesy and suggestive ("Do you want to live with me?").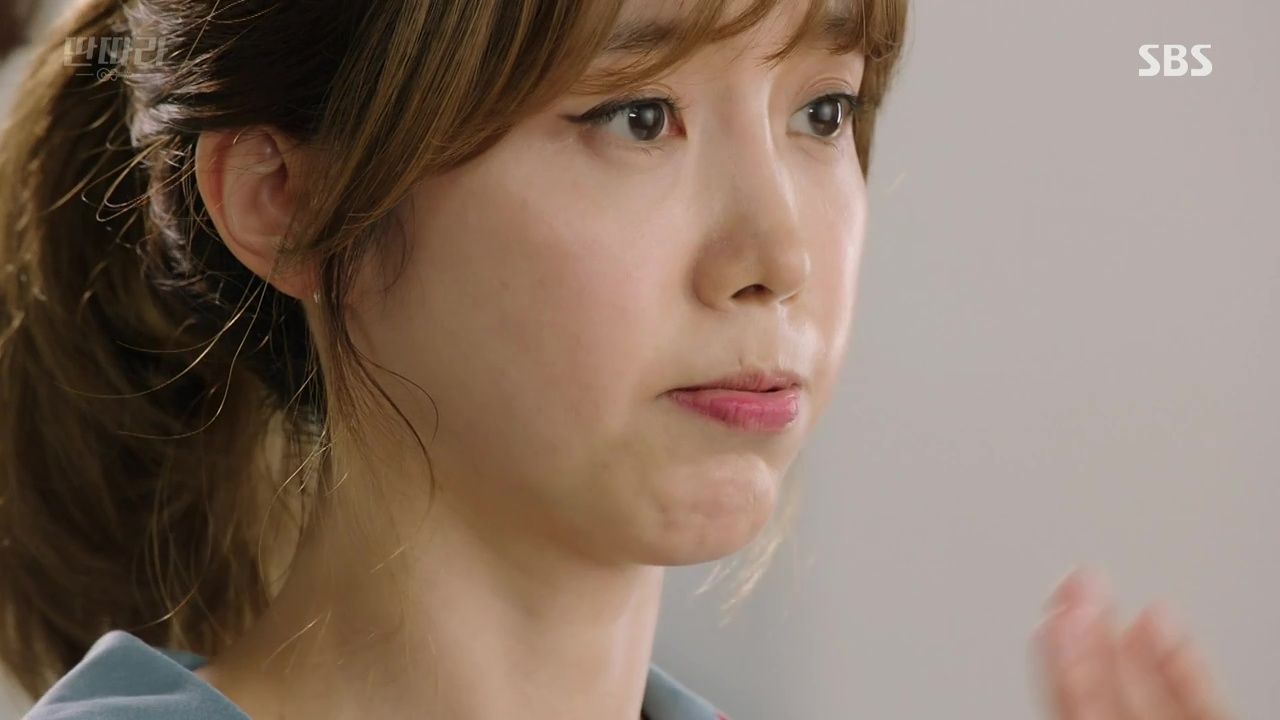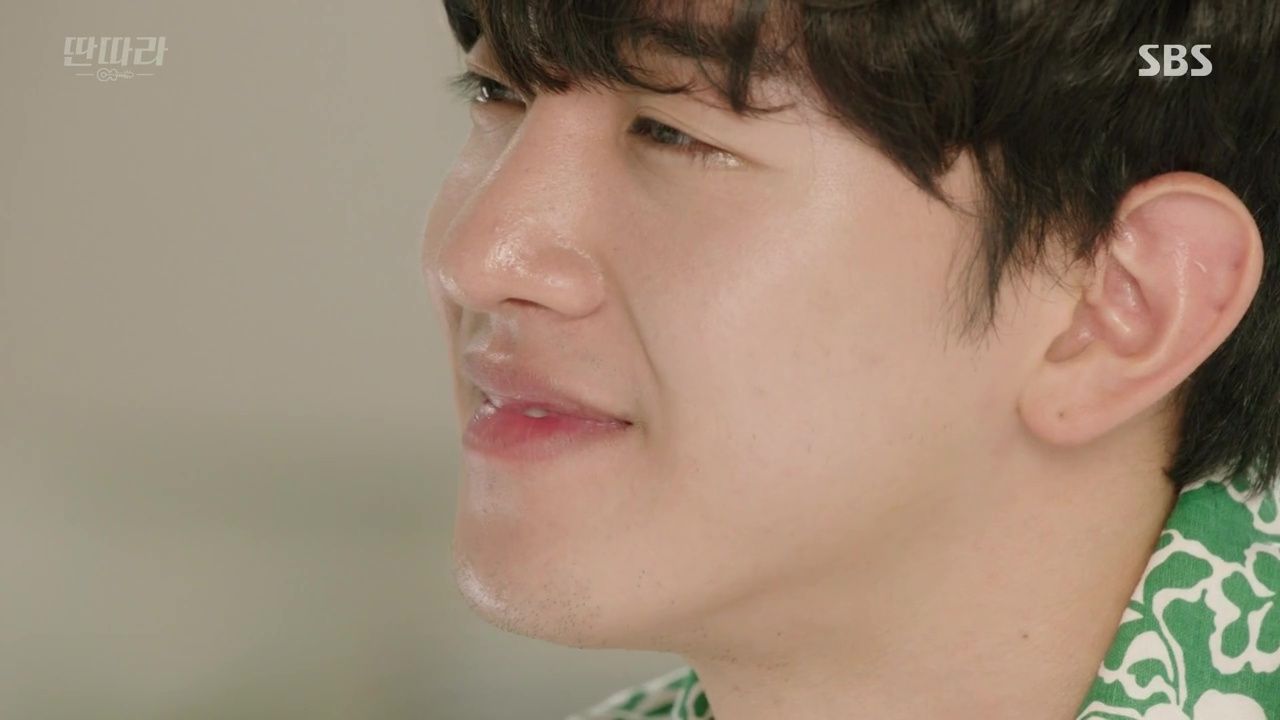 Seok-ho steps in and tells Yeon-soo to think about the woman he loves, or at least a celebrity he likes. Yeon-soo looks more like he's going to throw up, but when Min-joo shows up and he spots her, his whole face practically lights up and he nails his line in one shot.
He says it looking directly into Min-joo's eyes, and she grows all flustered. Ha, Seok-ho figures it out and teases Min-joo, and earns himself a kick in the shin. Poor Yeon-soo, the whole group saw him practically confess to Min-joo, and he's never going to live this down.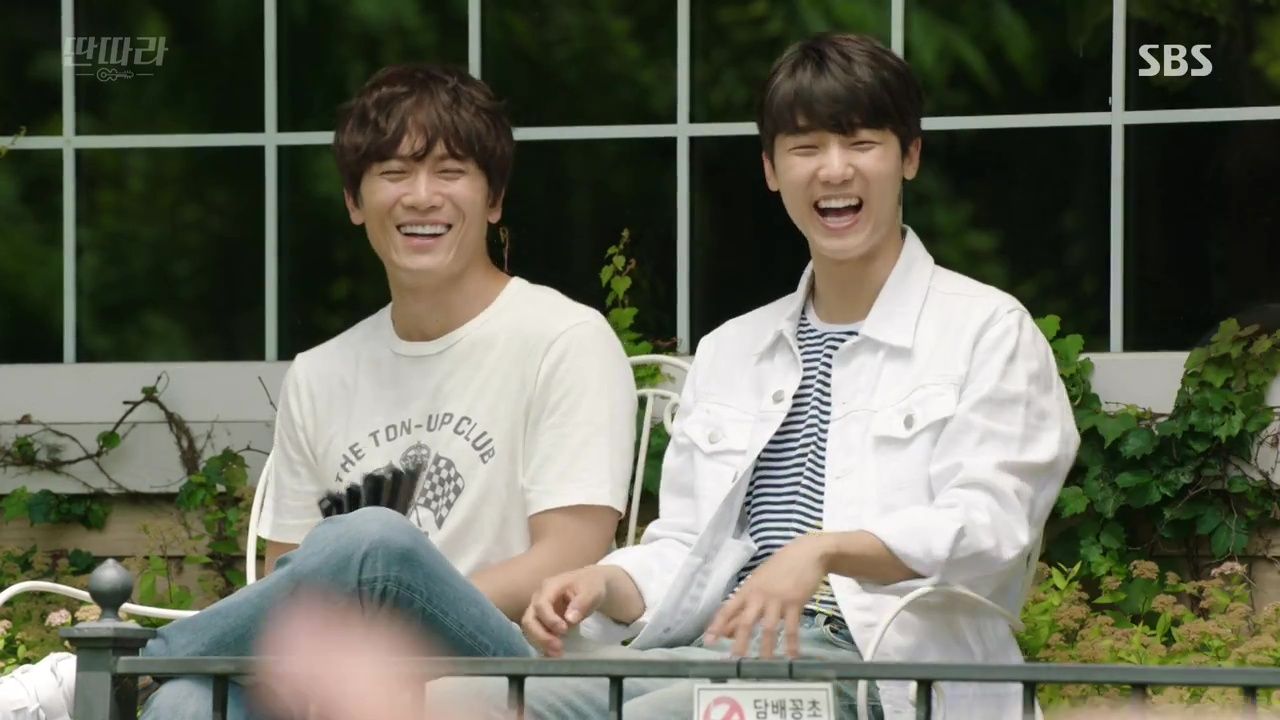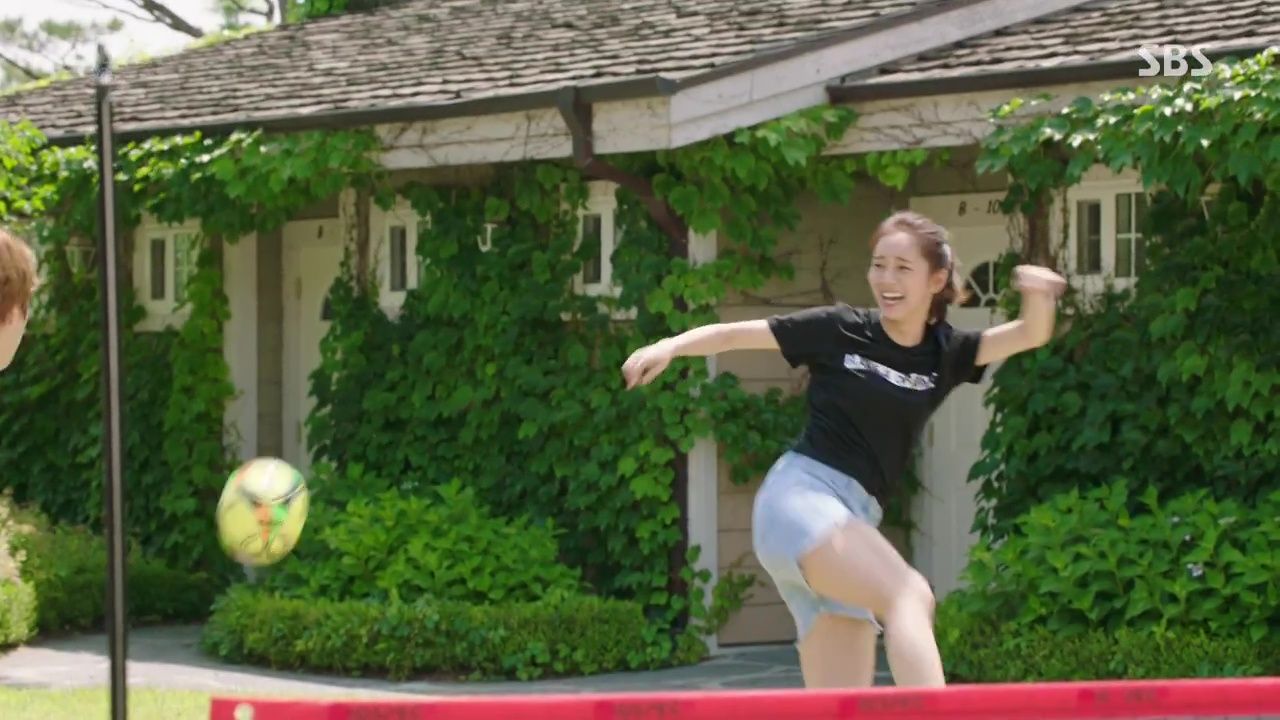 After the commercial it's finally time for the band's vacation, and Geu-rin is so excited she's practically bouncing in her car seat. Seok-ho notices her squinting and stops to buy her some sunglasses, and we're treated to a really long sunglasses commercial.
Their vacation house is gorgeous, and and everyone has fun playing games and enjoying each other's company. Both Seok-ho and Ha-neul laugh as Geu-rin flails at the ball, and when she falls, Seok-ho notices Ha-neul's over-the-top concern. He remembers other comments from both Ha-neul and Geu-rin, and realizes that Ha-neul must have feelings for her.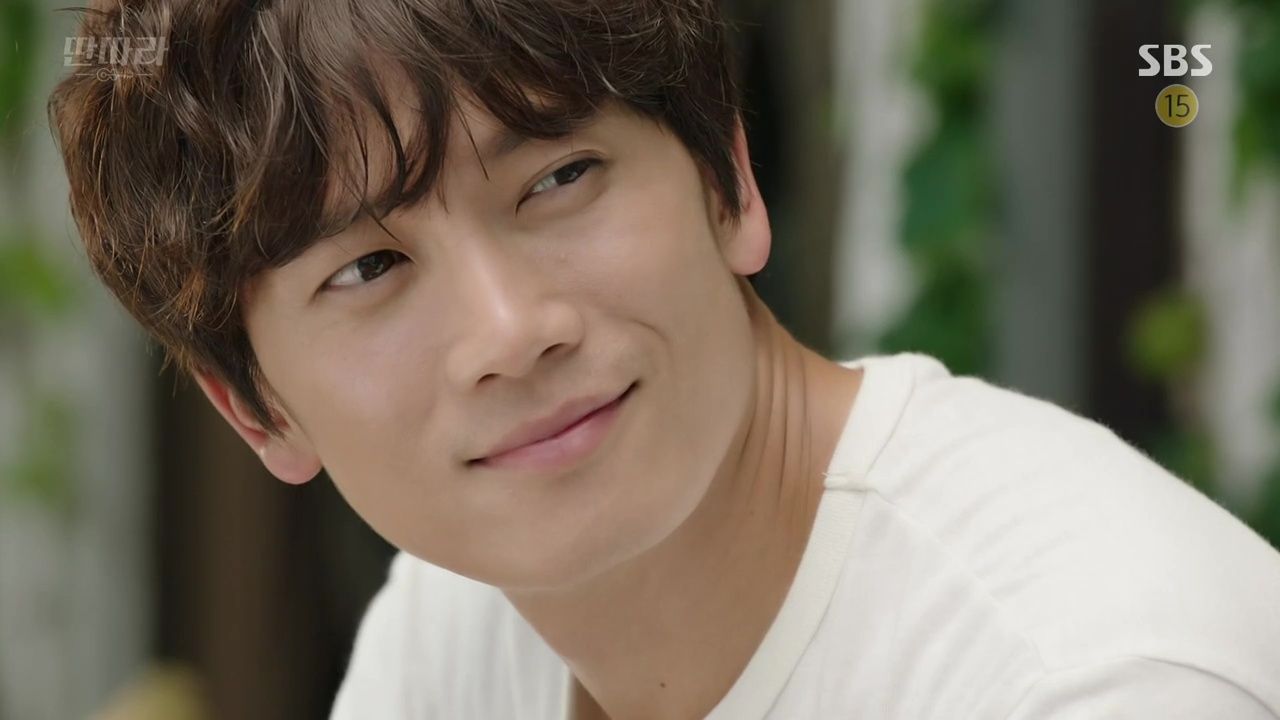 COMMENTS
I really want to go back to the self that recapped the first few weeks of this show, and tell myself to pay better attention. I didn't take the show seriously, and now I'm sorry I didn't. Granted, it's gotten better by leaps and bounds, but now that we're near the end I'm seeing so many things that seemed like throwaway comments or moments that, seen as a whole, are bringing important things to light. Kyle is a good example — he's done and said strange things, but now that we've learned he was adopted, many of the things he's said make so much more sense. Small moments like his extreme interest in whether Geu-rin was adopted, now hold deeper significance. Even his Korean name is a cute little Easter egg that proves that the writer has Kyle's backstory completely planned out from the beginning.
Yeon-soo is another character who dropped many hints about the truth of his single-fatherhood, which all came together once we learned about his past. His crush on Min-joo, her ill-fated feelings for Seok-ho, and how it all came together perfectly, show excellent foresight and planning. I give credit to the writer, because it's not easy to write a cohesive story and keep all your facts straight, much less one that's so self-aware even down tot the tiniest detail from the beginning. Those small moments help the large revelations seem smooth when they finally arrive, and point to a deftness of writing that many dramas never achieve. It's still mostly a cute fluffy show (aside from Hyung's story) but what it does give us is rich and fully-realized. To realize at the end of a show that I've admittedly not always given it its due credit, makes me particularly want to give it that credit now.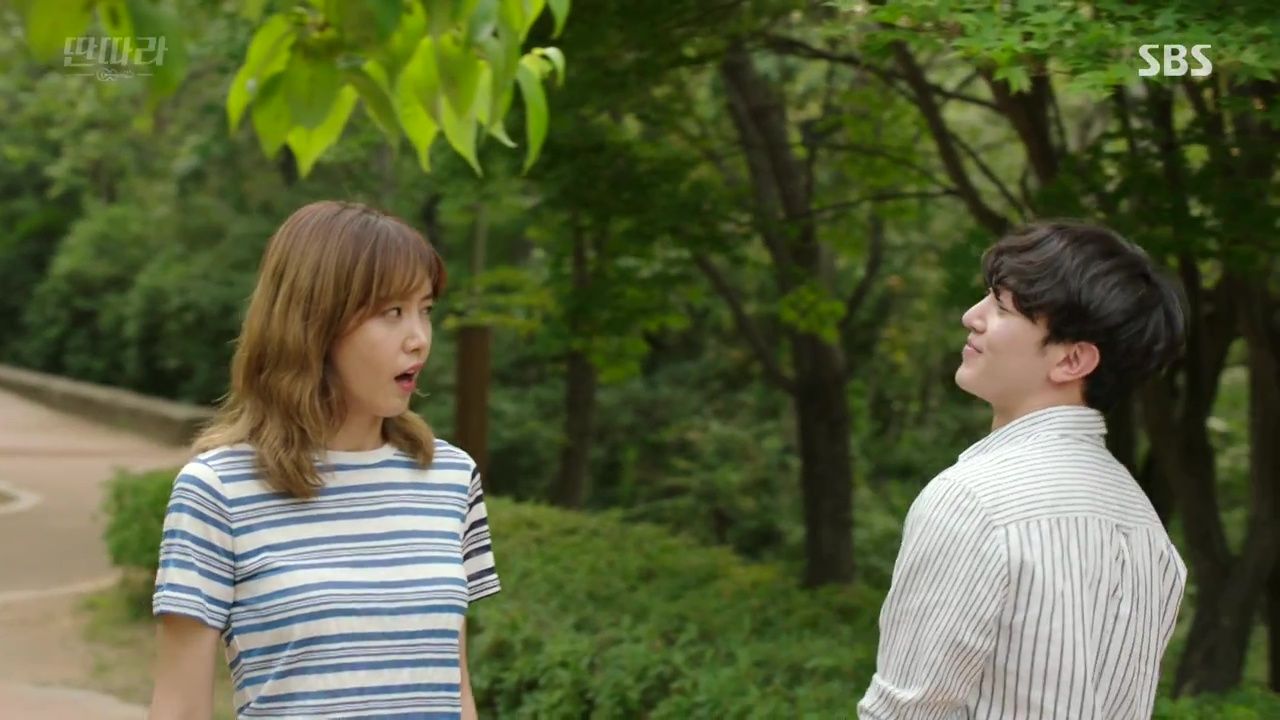 I think the best part of Entertainer has been Seok-ho's transformation from a soulless manager to a truly decent person. I think that he was a decent person to begin with, but that when Sung-hyun died, he sort of disconnected from that part of himself that cared deeply about others, and just did what benefited him professionally. Even when he was known as the manager who wouldn't tolerate any abuse of his clients, it seemed as though he was that way not so much out of compassion and caring, but because it elevated him above other managers and made him someone that artists would want to work with. He did manage to bond with Jackson at least, proving that he never fully suppressed that part of himself, but even then he still lost them.
Stealing that song and causing the writer to commit suicide, then drinking and driving and losing his career, was definitely the low point that Seok-ho needed to make him stop and re-evaluate his life and how he was living it. I think that meeting Ha-neul, Kyle, Yeon-soo and Jae-hoon, who just purely wanted to make music, reminded Seok-ho that there were people in this world like his old friend Sung-hyun, who didn't care so much about being famous, they just loved to make art. Seok-ho was able to reconnect with the part of himself that made him a good person, the person Min-joo and Man-shik cared about enough to stay friends with even when he was acting the jackass.
So it no longer surprises me that he was so adamant about going to prison and atoning for what he did. When the writer's brother wouldn't press charges, I started to think the show was giving Seok-ho a cop-out, but then I changed my mind. I realized that having to live without being punished would actually be worse for him than getting to serve a jail sentence. If he served time, he could say, "Okay, I did wrong but I paid my penance," and feel clean afterward. But being denied of that chance, as the brother said, he has to live with his guilt and for Seok-ho, that's much more of a punishment. He's never been a man who accepts his own guilt well, and in the past it's caused him to snail up against the world and withdraw completely. So in that sense I think the show gave him the correct ending to his own personal story, and if he can learn to forgive himself enough to let Ddanddara Band into his heart, he can find happiness again.

RELATED POSTS
Tags: Entertainer, Episode 17, featured, Hyeri, Ji Sung, Kang Min-hyuk