Han Ji-min offered new time-travel drama from Oh My Ghostess PD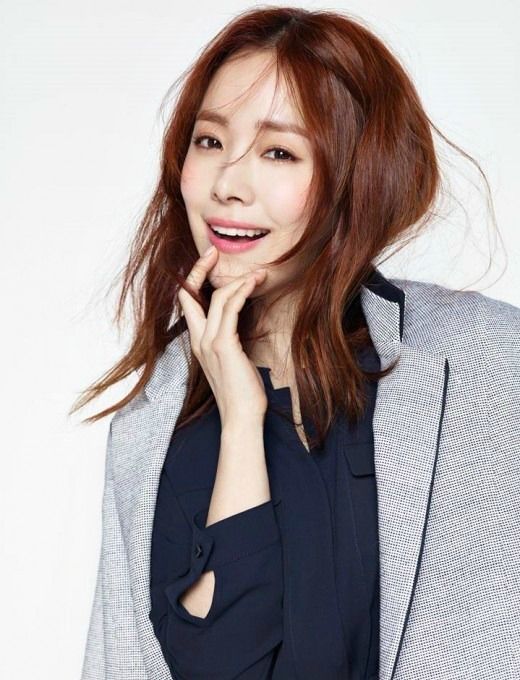 Han Ji-min (Hyde, Jekyll, Me) is currently considering an offer to star in the new fantasy drama from PD Yoo Je-won, of the hilariously zany tvN comedies High School King of Savvy and Oh My Ghostess. I just love his wit and comic timing. He's coming back with a new series for tvN this fall called Tomorrow With You, about the sweet and comedic love story between a time-traveler and his wife. (Not to be confused with The Time-Traveler's Wife… I hope.)
The new series will be written by Heo Sung-hye, of the melodrama Full Sun and the rom-com movie (and box office hit) All About My Wife. It's being called a "sweet, savage fantasy romantic comedy," about a time-traveler husband and his newlywed wife. Han Ji-min is being courted to play the wife, a heroine described as delightful, cheery, and refreshingly funny.
Supernaturally-inclined or mistaken-identity love interests are actually nothing new to Han Ji-min — she's been in love with a time-traveler before, in high-and-mighty, tracksuit-wearing Joseon prince Yoochun in Rooftop Prince. I liked her in that drama, but in Hyde, Jekyll, Me, I never really believed her character, not to mention the fact that I never understood why she only loved Hyun Bin's secondary personality. Maybe that's the drama's fault though.
In any case, if she does sign on, I hope the setup will at least be something other than a Joseon prince traveling to modern-day Seoul. Maybe he could be from the future. Or maybe she'll be visited by a new version of him at every turn… which is pretty much both of her last dramas rolled into one.
Tomorrow With You is scheduled to air on Fridays and Saturdays following Dear My Friends and The Good Wife, in September.
Via Sports Chosun
RELATED POSTS
Tags: Han Ji-min, Tomorrow With You