Im Shi-wan, L, Chae Soo-bin headline Chinese web drama Black Cat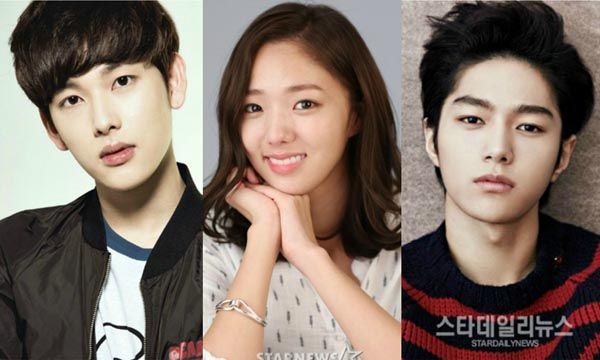 And the stars continue to head to China: ZE:A's Im Shi-wan (Misaeng) and Infinite's L (The Time I've Loved You) have both been confirmed as leads for new Chinese web drama Black Cat, with relative newcomer Chae Soo-bin (Sassy Go Go) joining them.
Both idol stars have a good amount of acting experience (even though one has a better track record than the other), with Im Shi-wan being particularly successful in Misaeng, which garnered him much much acclaim. L has had a more uneven acting history, but Chae Soo-bin's is fairly strong despite its newness, and she drew attention for being an effective antagonist in Sassy Go Go. So hopefully we can be cautiously optimistic that this new project may turn out okay.
Black Cat is described as a light rom-com series Im Shi-wan playing the mysterious lead character Ji-baek. L plays the hot top star (essentially himself) Ho-yeon, who has a kind personality and takes special care of the heroine, Mi-oh. That role will be played by Chae Soo-bin, and she'll get caught up between both boys in a love triangle.
In other news, we'll get to see more of Im Shi-wan with Jin Gu in a movie that's premiering soon, One Line. Chae Soo-bin has another drama lined up, the youth palace romance Moonlight Drawn By Clouds, which premieres in August.
Web drama Black Cat plans to start filming in Korea during the latter half of June.
Via TV Report, Herald Pop, Star News
RELATED POSTS
Tags: Chae Soo-bin, Im Shi-wan, L