Kim Hee-sun up to join Kim Sun-ah in Woman of Dignity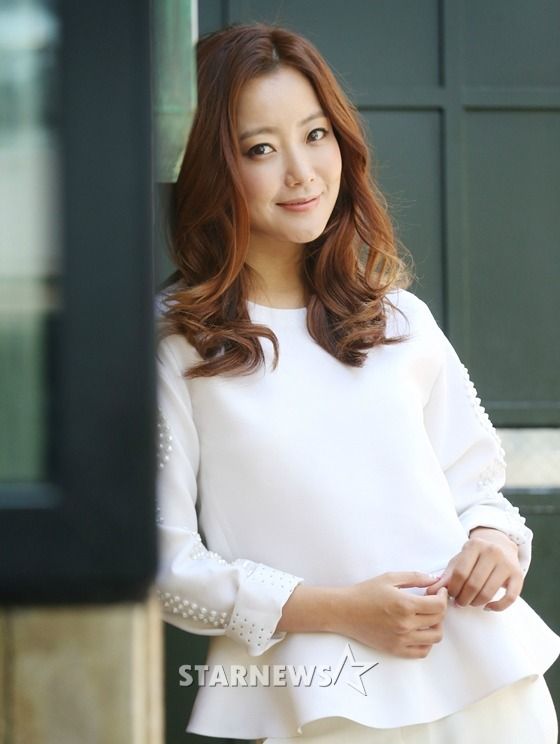 Huh, Kim Hee-sun (Angry Mom) and Kim Sun-ah (Masked Prosecutor), together in one drama? I love both actresses, but doesn't that seem like one leading lady too many? Kim Hee-sun is reportedly considering the leading role in the new series Woman of Dignity, which is the part that Kim Sun-ah was originally said to be considering. But producers are apparently courting Kim Sun-ah for a different role, and the two actresses are in consideration to be co-stars. Well, they did say it was a drama about ajummas, so maybe it'll be the female version of A Gentleman's Dignity and they can get a whole posse of girlfriends then?
The new drama comes from My Name Is Kim Sam-soon PD Kim Yoon-chul (also of JTBC dramas Madam Antoine, Could We Love, Can We Get Married) and writer Baek Mi-kyung of JTBC's thoughtful melodrama Beloved Eun-dong, and tells the story of a woman's riches-to-rags journey of self-discovery. Kim Hee-sun is up for the main role, an extremely beautiful woman who was once a flight attendant and the model for her airline. At twenty-eight she married into a wealthy family and has since enjoyed a life of luxury. But when her in-laws' family goes under and her husband betrays her, she loses her prestige and hits rock bottom, and the drama is about her personal growth as she raises herself back up.
Kim Sun-ah is up for a character with a thick Chungcheong-do accent who really wants to be a part of high society. She bulks up on her learning in order to do so, and is described as a three-dimensional character with a lot of different sides to her. That's a bit vague, but it sounds like Kim Sun-ah and Kim Hee-sun will be playing characters from opposite sides of the tracks, who meet somewhere in the middle.
The drama plans to explore contemporary women's lives, particularly middle-aged women, and the ajumma's position in society. I can see this type of drama doing really well, especially if they can actually make it relatable and realistic about the everyday struggles women face. It's interesting that Kim Sun-ah is looking at a secondary character, but there must be something about the role that stands out. I'm sure that a reunion with the director of her beloved rom-com classic My Name Is Kim Sam-soon has a lot to do with it. I do want to see both Kims back in dramaland soon, so maybe we'll kill two birds with one stone and get them to come back in the same project.
Woman of Dignity plans to start shooting in August for a broadcast early next year. No broadcaster is attached yet.
RELATED POSTS
Tags: Kim Hee-sun, Kim Sun-ah, Woman of Dignity