Lee Sung-kyung courted to become Weightlifting Fairy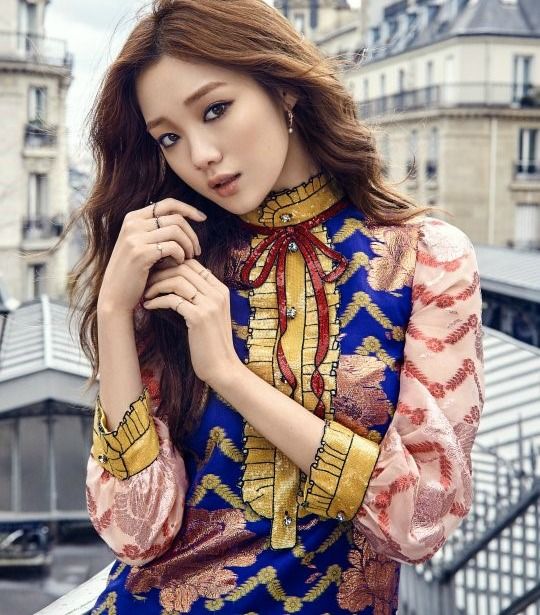 I honestly have no idea what they're thinking with this casting. The new youth sports drama Weightlifting Fairy Kim Bok-ju is a story inspired by Olympic gold medalist weightlifter Jang Mi-ran, and modeled after her personal stories about being a young girl who was shy and awkward and only knew weightlifting. The drama has been picked up by MBC and casting is now underway, and an offer is out to Lee Sung-kyung (Doctors, Cheese in the Trap) to headline.
I'm actually liking Lee Sung-kyung quite a lot in her current drama Doctors, but I'm befuddled about them casting a model to play a weightlifter. I mean, is she planning to double her weight by the time the drama starts shooting? If she is, I suppose I'll have newfound respect for her dedication to acting, but otherwise I'm not sure how I'm supposed to suspend my disbelief about her being a character inspired by Jang Mi-ran. I suppose I never really expected them to go out and cast someone whose body image was realistic for the part, but wouldn't it be nice if they did? Someday, dramaland, someday.
I am excited about the drama though, because Jang Mi-ran is a such a cool role model for female athletes and the story is about a shy heroine discovering love for the first time. Also, writer Yang Hee-seung of the hilarious comedies Oh My Ghostess and High School King of Savvy is penning the script, which definitely gets my expectations up. PD Oh Hyun-jong of A Daughter Just Like You (also second PD on A New Leaf, Level 7 Civil Servant) is directing.
It'll be a romantic comedy and a coming-of-age story focusing on college athletes and their dreams. The twenty-year-old heroine Kim Bok-ju is a naturally strong young woman, having inherited her strength from her weightlifter father. She can't stand to see injustice and jumps into the fray whenever she loses her temper, but underneath all that is a fragile glass heart full of empathy. She's never once been asked on a date or set up by friends, but one day she meets a doctor at a weight clinic and falls for him. The drama is about her awkward first love and how she handles the greatest challenge she's ever faced as an athlete.
Lee Sung-kyung is reportedly only in consideration for the part alongside other actresses, though early stories did say that she was planning to go straight from Doctors into training so that she could undergo a physical transformation for the role. If that's really the case, I hope she's serious about it and at least puts some muscle on so that I can believe she wouldn't buckle under a barbell.
Weightlifting Fairy Kim Bok-ju is slated for the Wednesday-Thursday slot following Shopping King Louie (which comes after W—Two Worlds). It premieres in November.
Via Sports Chosun, Star News
RELATED POSTS