Lucky Romance: Episode 10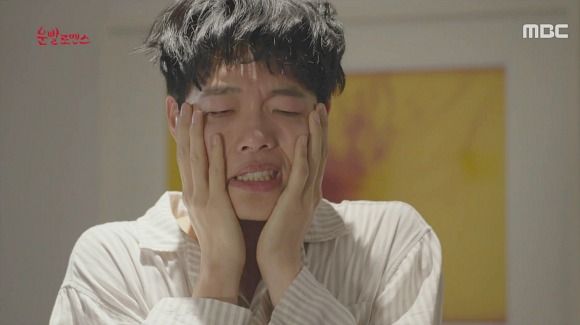 It's like watching the Tin Man learn how to use his heart, as Su-ho struggles to deal with all of his brand new shiny emotions. But emotions are complicated, as he's learning, and can't be controlled the same way numbers and computers can. It's going to take a lot of effort to get the results he wants, especially when he's in such unfamiliar territory, and he won't get through it without a lot of serious soul-searching.

EPISODE 10 RECAP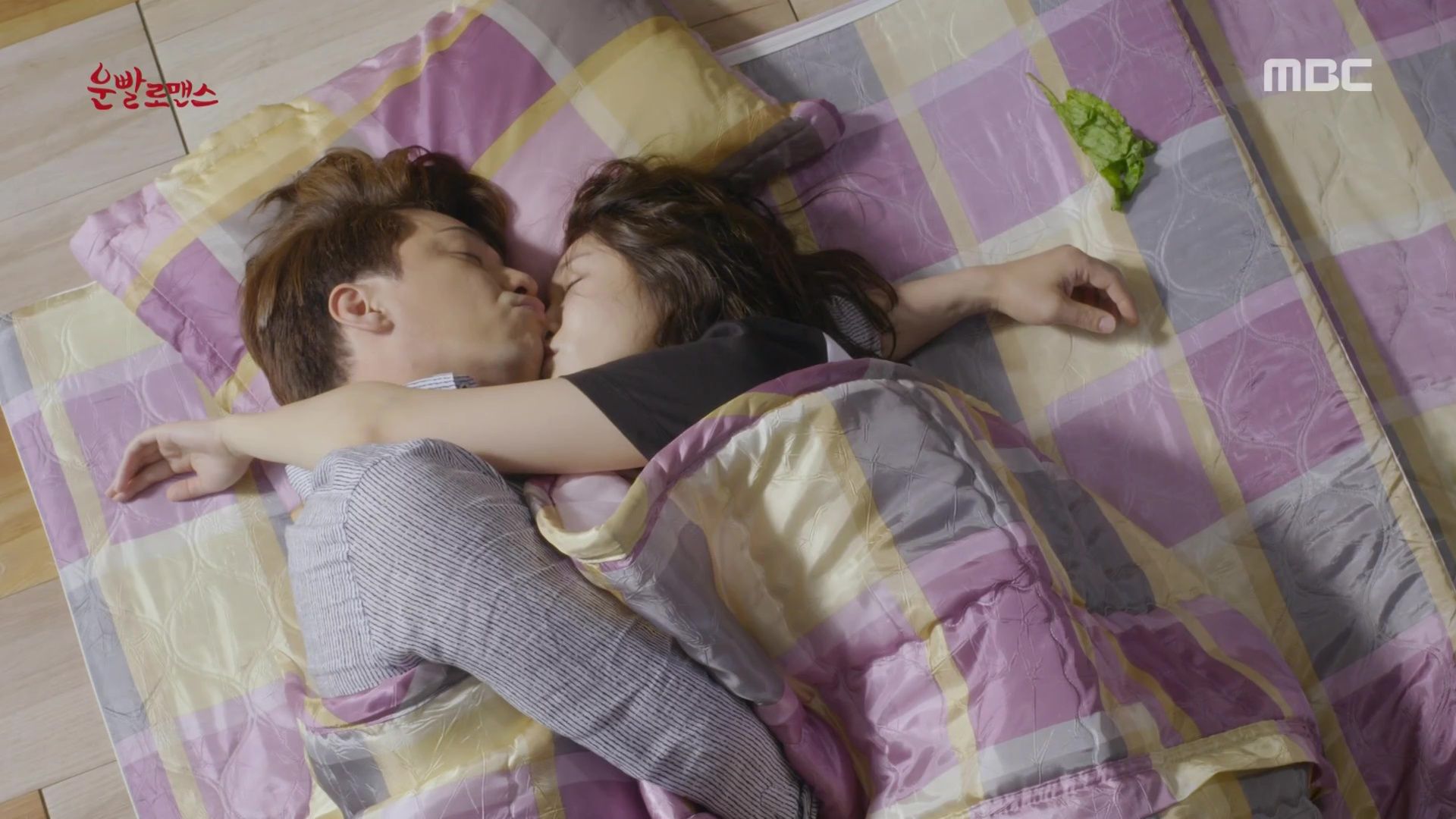 Bo-nui watches Su-ho sleep for a bit then stands to leave. Su-ho, who wasn't asleep after all, reaches out and takes her hand. She stops, and they look at each other.
Everyone at the workshop sleeps in the next morning, and OH HAHAHA, Ryang-ha and Dal-nim are snuggled under the same blanket. They're practically kissing in their sleep, and when they wake, Ryang-ha has to cover Dal-nim's mouth to keep her from shrieking and waking everyone.
Dal-nim tries to escape the men's bedroom, but a knock on the door sends her diving right back under the blanket. It's Seong-hyun looking for Dal-nim, and luckily she doesn't notice that the feet sticking out from under Ryang-ha's blanket are quite delicate for a man his size.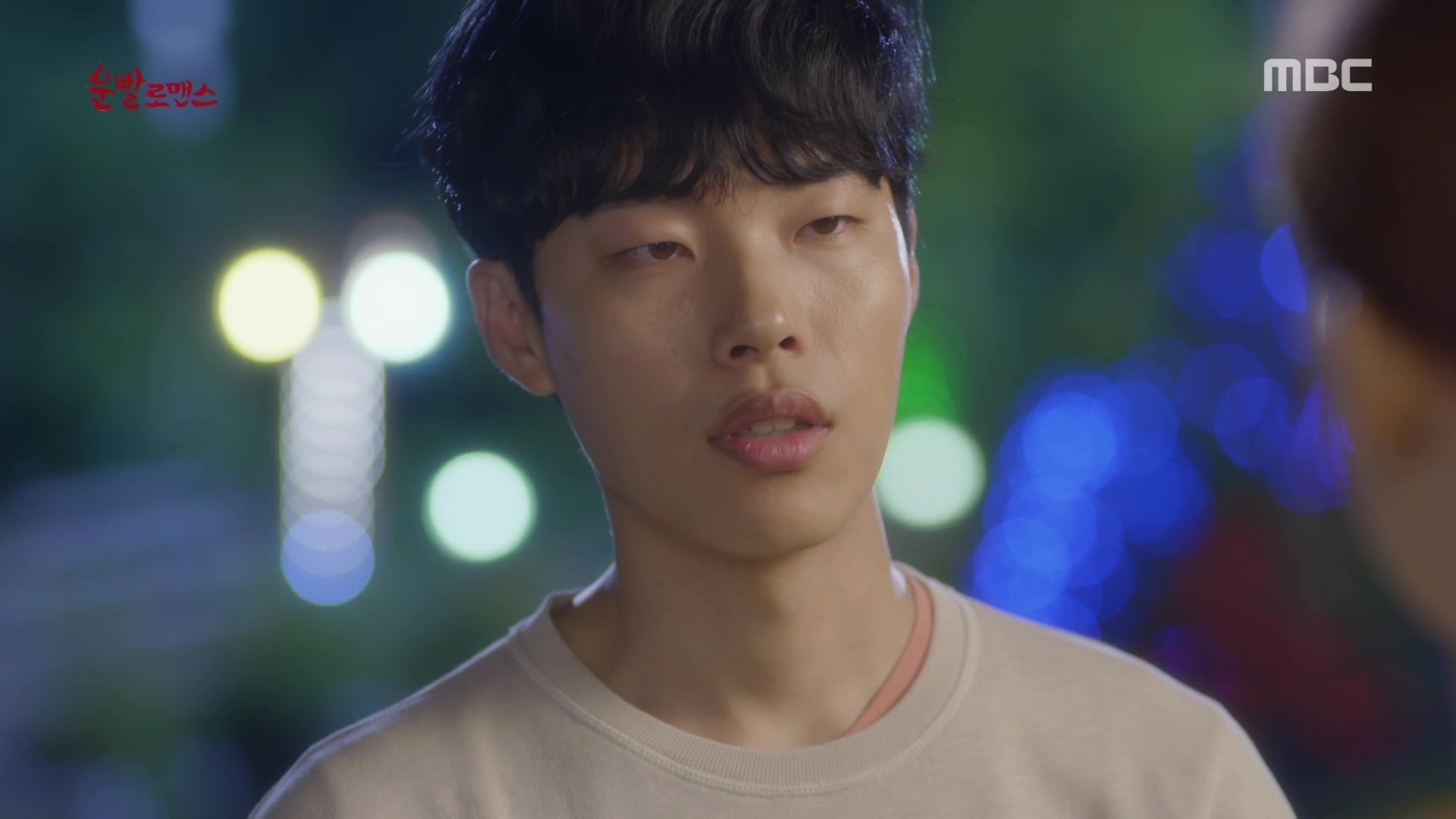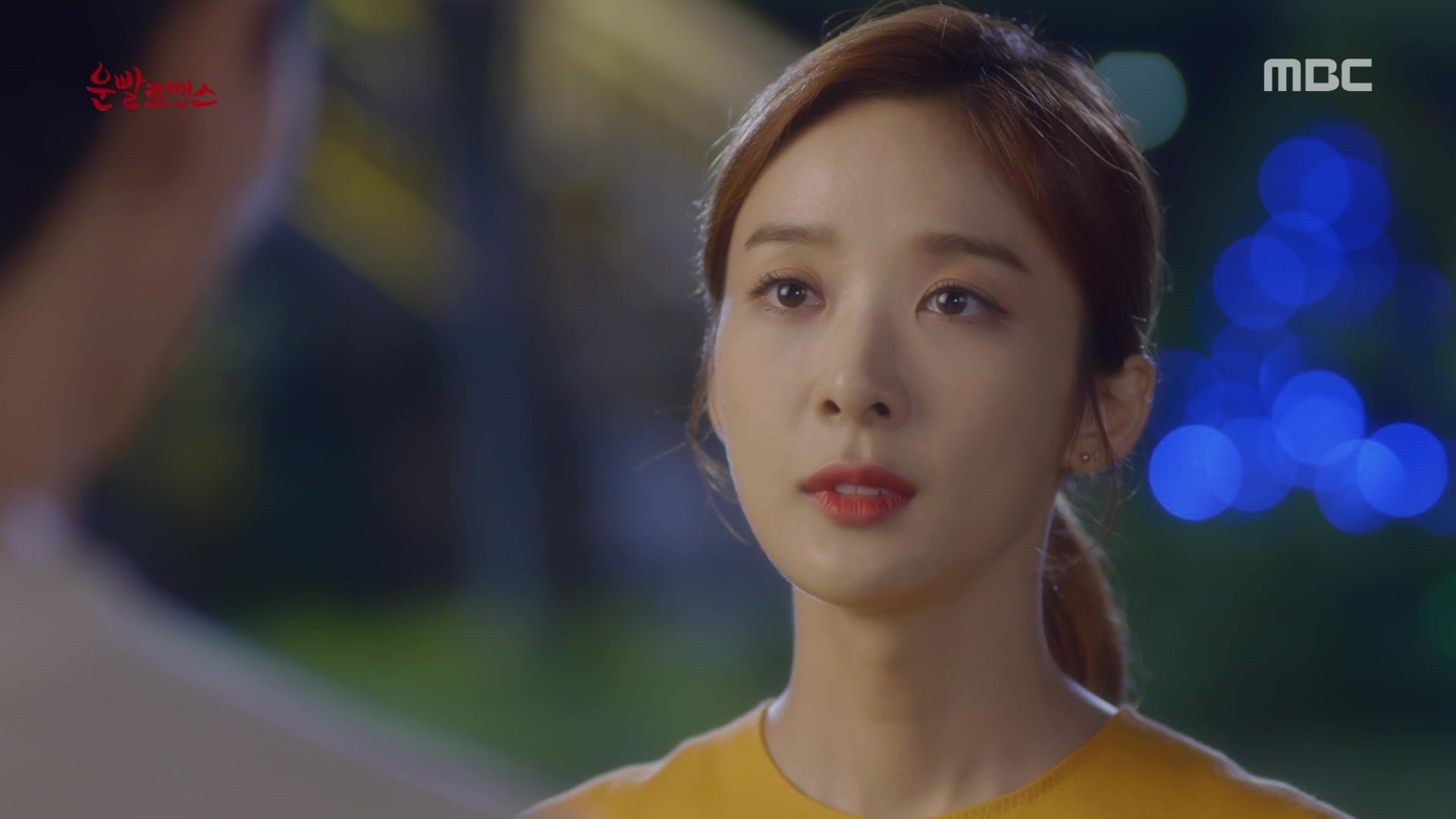 She tells Ryang-ha that Su-ho got thrown into the pool last night and that he left upset, which concerns both Ryang-ha and Dal-nim, though for different reasons.
Amy is busy approving the questions for Gary's interview, and she threatens the reporter not to ask any personal questions or she'll pull Gary off the air herself. He asks if he can't even question Gary about his first love, which makes Amy sigh, thinking of her talk with Su-ho last night.
When she'd mentioned being his first love, she'd practically confessed that Su-ho was her first love, too. He'd agreed that their memories were special, but admitted that he's not sure if it was love, for him. It's true that she was everything to him once, but when Amy asked how he feels now, he'd just gone inside.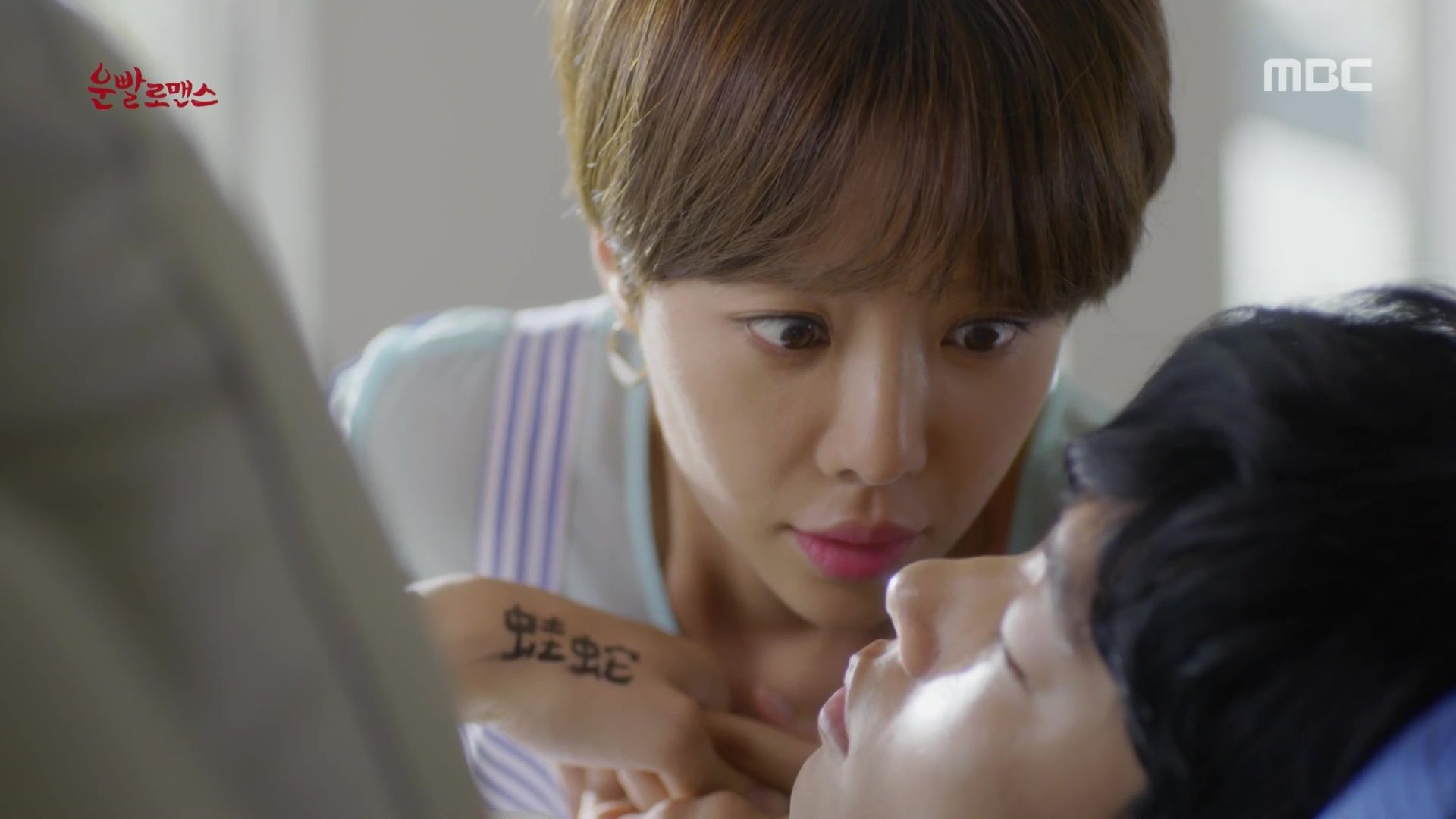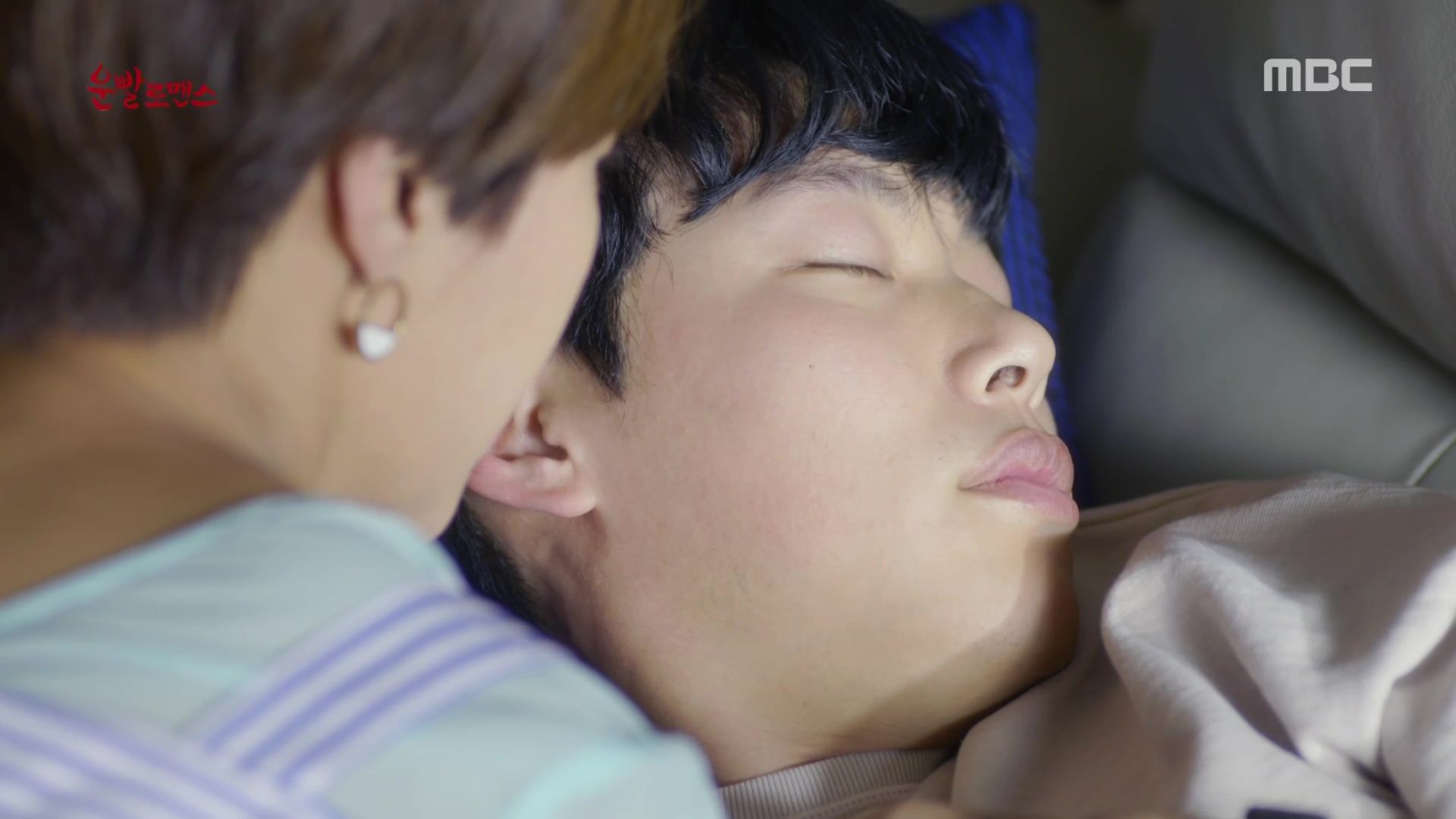 Gary keeps an eye out for Bo-nui as he's being readied for the interview, but when Dal-nim calls to tell him that she went back to Seoul with Su-ho last night, he understands why she's not coming. She's sitting on the floor next to Su-ho as he sleeps, still holding his hand, trying not to nod off herself.
When she realizes the time she jumps up, but Su-ho doesn't let go of her hand even in his sleep. She sighs to see him looking so peaceful, and when she tries to pull her hand free again, he tightens his hold and yanks her down practically on top of him. She tries to reach for her ringing phone, but Su-ho clutches her with his other hand, and she can't move away.
Gary is distracted during his interview, looking for Bo-nui, who never shows up. He finally settles, and somewhere in a convenience store, his father happens to catch the interview on television. He watches as Gary discusses resenting his father for most of his life, and leaves looking upset.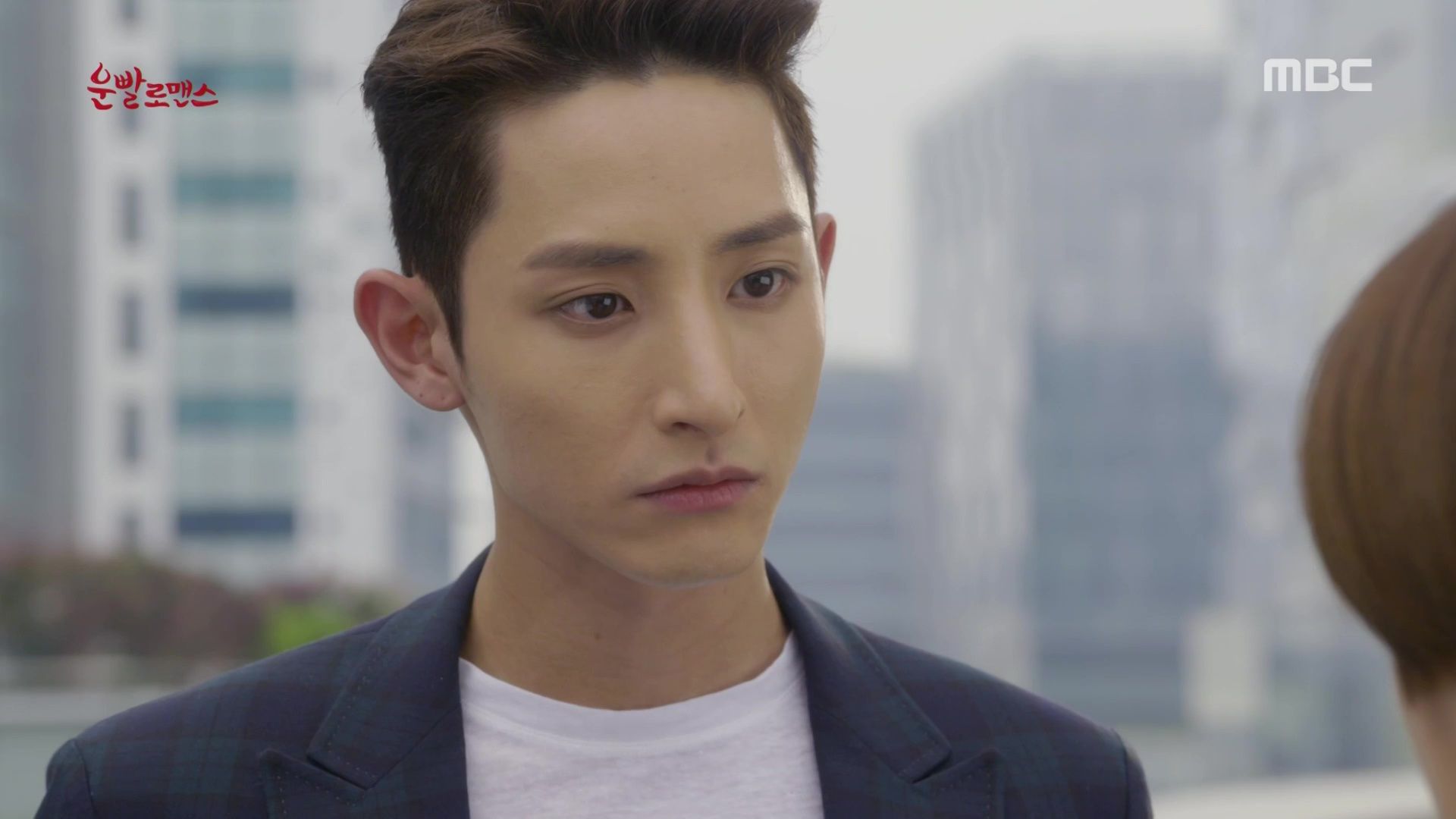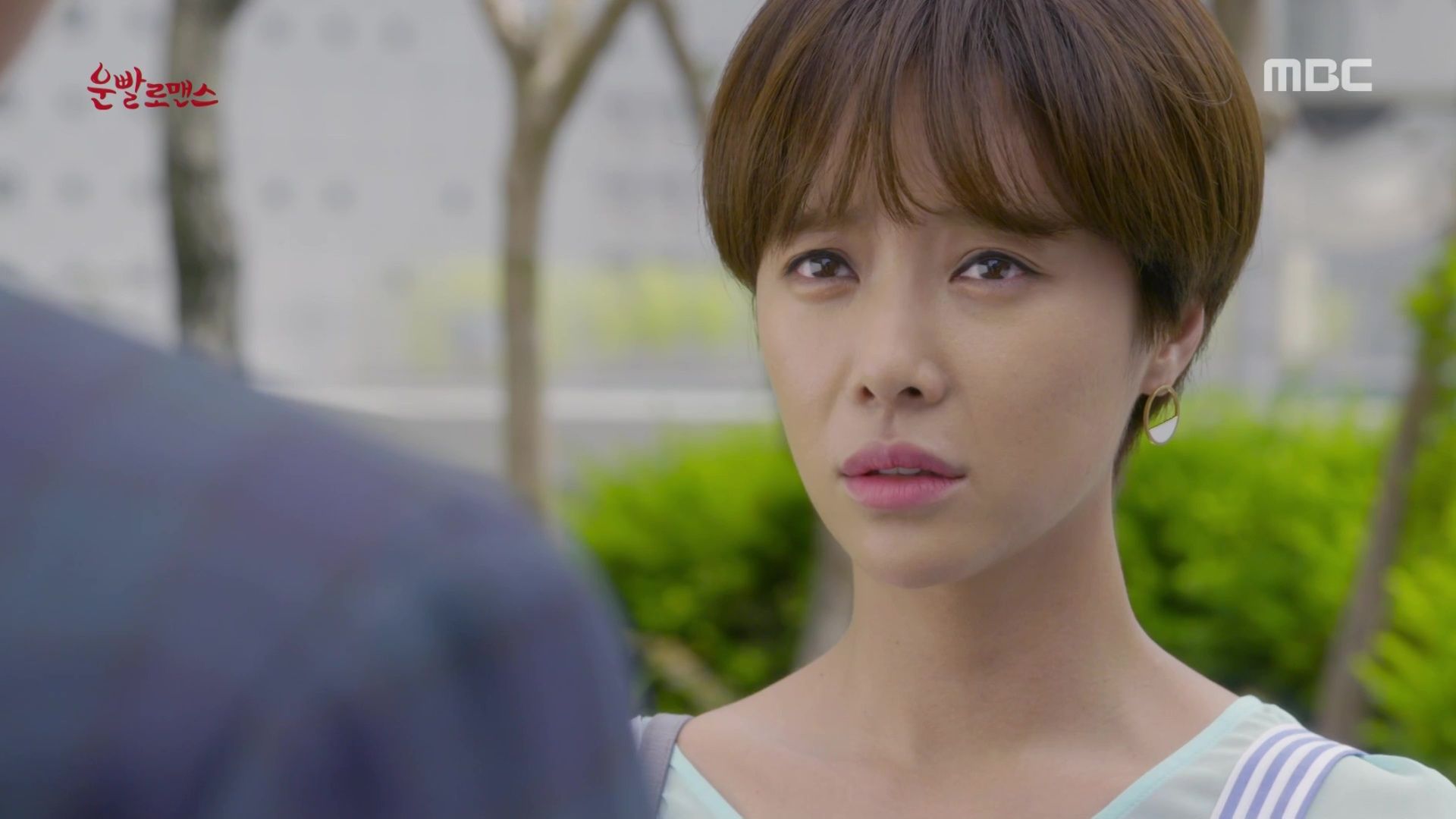 Bo-nui finally arrives after Gary's interview is over, and he angrily asks where she's been. She explains that she was with Su-ho, who wasn't well, and Gary sarcastically spits that he must have been nearly dead for her to break her promise. If not, when shy did she spend the entire night with him?
He says that this time, he can't be understanding — no, he doesn't want to be understanding. He demands to know what Su-ho is to Bo-nui that she would push Gary away, when they have so much more history together. When Bo-nui asks why he's so angry, Gary tells her, "Because I like you."
Bo-nui stops him there, sure that it's just his anger speaking and he'll regret saying this later. She gently tells him that they don't have that kind of relationship, and Gary just looks at her with these hard eyes. Amy interrupts them, and Bo-nui quickly leaves.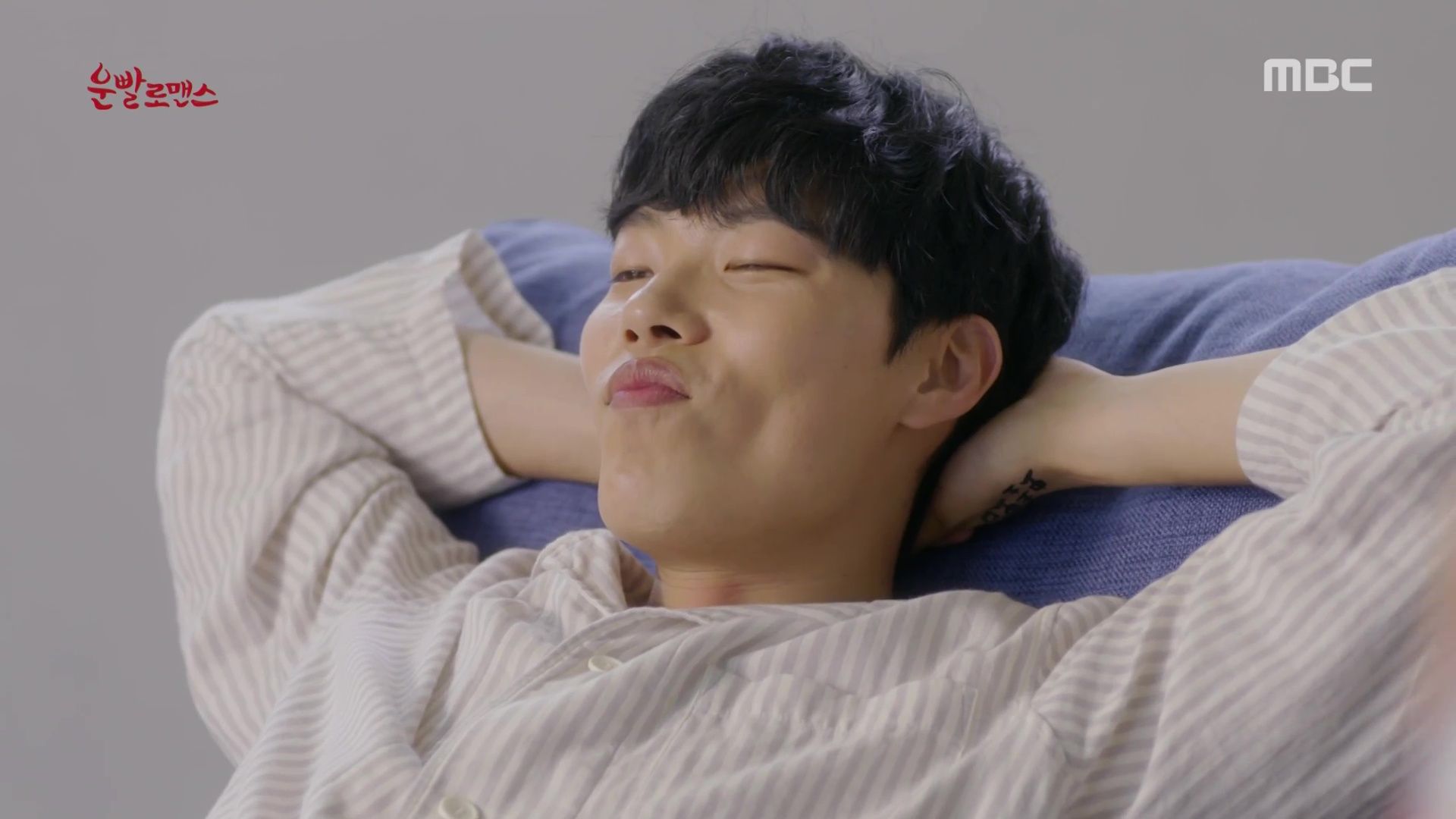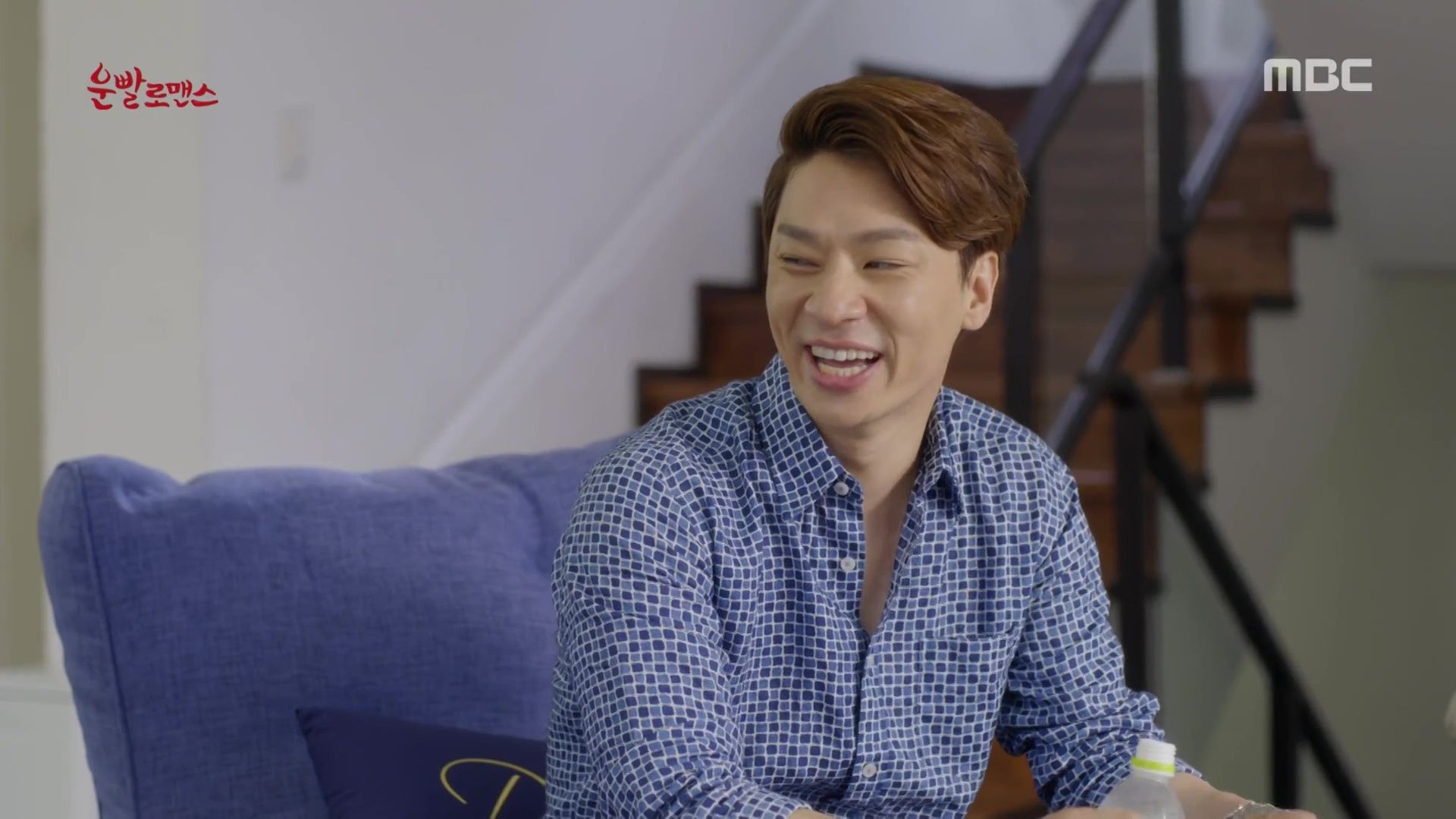 Frantic with worry, Ryang-ha wails Su-ho's name as he burst into Su-ho's house, and gets so grabby when he sees him that Su-ho has to tickle him to get him to back off. Ryang-ha is shocked to see that Su-ho is actually pretty okay after his dunking, and wonders if Bi-nui stayed here all night. HA, Su-ho's face, he almost looks triumphant.
Su-ho doesn't bother denying his feelings for Bo-nui to his friend, just basks in the afterglow of her staying all night with him. Ryang-ha asks if Su-ho has texted her yet for another date, and Su-ho just looks like Uh, that's a thing?
Bo-nui is at home worrying about what to do with Gary, when Su-ho texts asking her what she's doing later today. She texts back asking how he's feeling, and he responds with a random string of emojis.
HAHA, he looks so pleased with himself, but Ryang-ha yells at him for not sending her hearts (Ryang-ha: "Be honest, you lied about your IQ, didn't you?"). Su-ho starts to kick him out, and both of them fall all over themselves when Bo-nui's answer comes in. But all she says is that she'll see him on Monday, and poor Su-ho looks so disappointed.
Amy can tell from Gary's mood that he likes Bo-nui, not that she's surprised. He's embarrassed to be found out, and surprised when Amy gives her blessing for him to date. She reminds him that he only has a month, so if he can break up before leaving then she's all for it.
Amy runs into Bo-nui on her way out, who's bringing ddukbokki for Gary as a peace offering for missing his interview. Amy pointedly asks if she also feels bad for running out after hearing his confession, but Bo-nui says he's just confused because they're so close.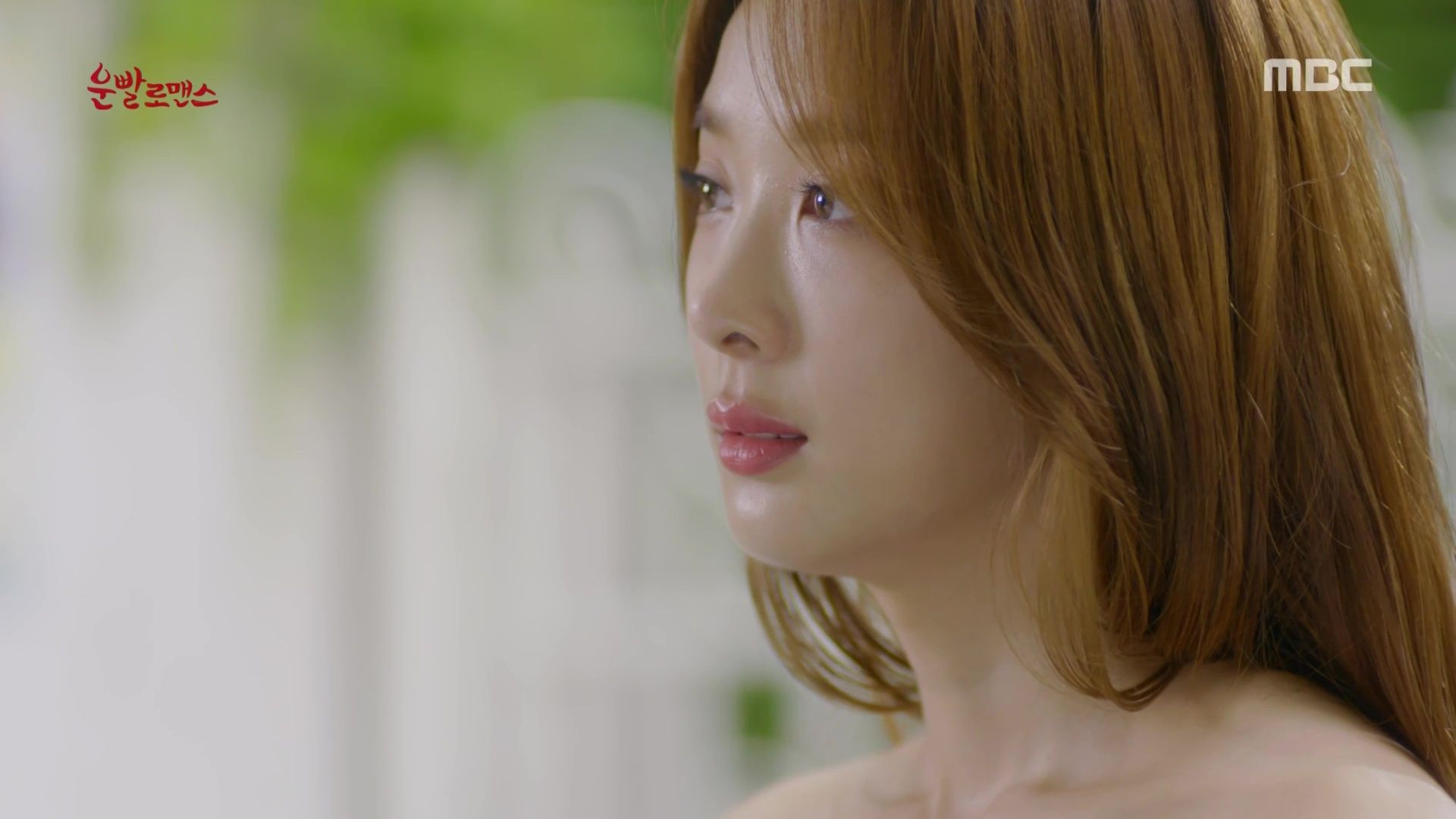 She says that sometimes people don't understand their own feelings, but Amy turns that around on her… is Bo-nui sure of her feelings? Bo-nui asks if she means for Gary, and Amy just quirks an eyebrow.
She changes her tone when she hears that Bo-nui was late because Su-ho wasn't well. She yells at Bo-nui for not taking him to a hospital after he was thrown in the pool, saying that it wasn't her place to decide to just take him home.
Bo-nui tries to reassure Amy by telling her that she never left him all night, but it has the opposite effect. Amy's voice develops icicles as she asks if Su-ho told bo-nui about his accident, and Bo-nui defiantly says that he did.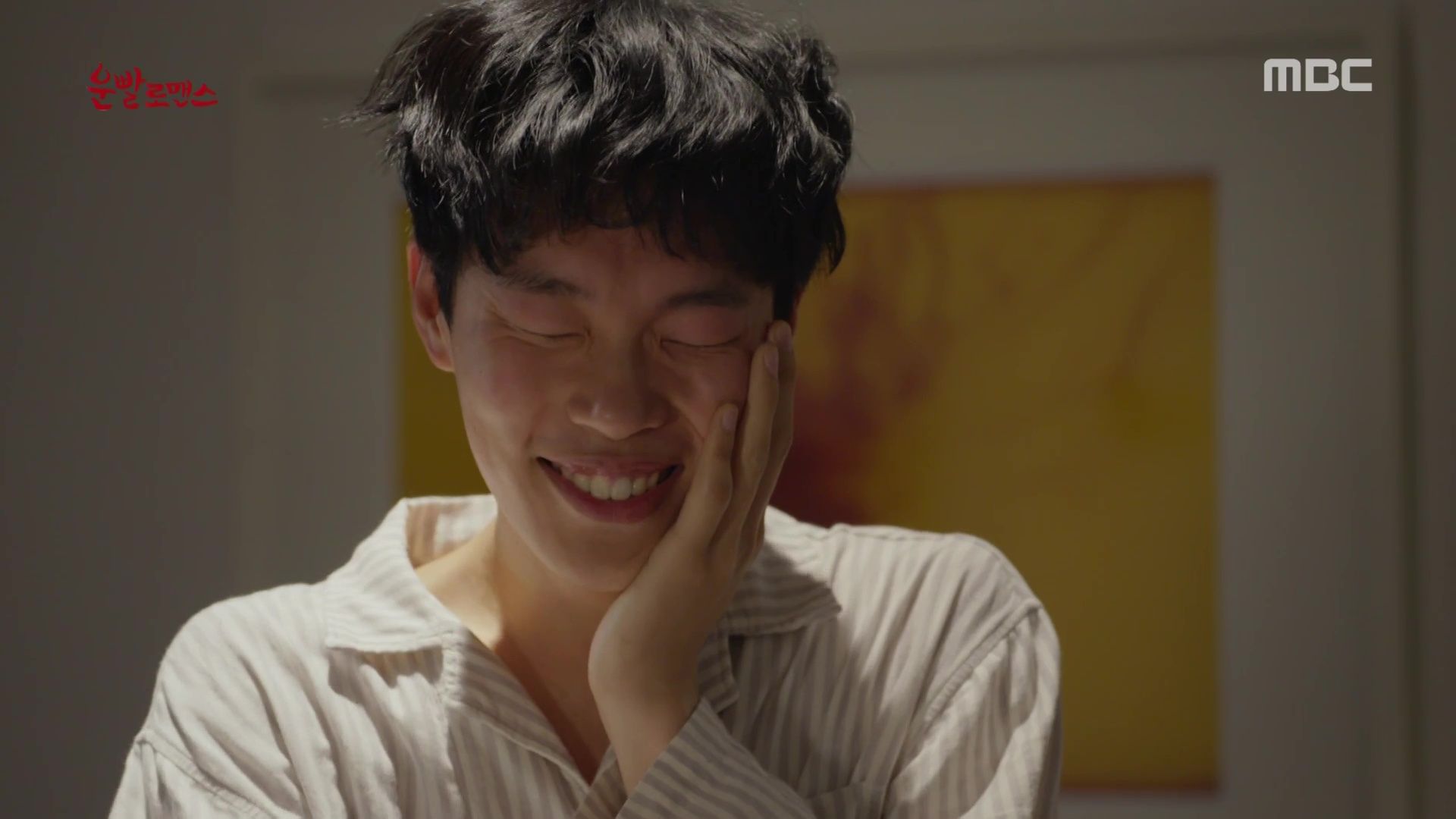 Su-ho lies around his apartment, remembering how he asked Bo-nui not to leave him last night, and how she'd stayed. He snickers into his pillow, giddy as a little boy, then composes another text asking what she's doing tomorrow. He sends it and immediately freaks out, pouncing on the phone when she responds.
All she says is, "Why do you ask?" so Su-ho sends another text asking her to dinner. When she answers that she has plans, he abuses the furniture. He tries to think of an excuse to go see her, looking practically tortured. Then he catches a glimpse of his camera, and gets an idea.
Amy calls Ryang-ha, who can't talk because Dal-nim is currently sobbing at him. She wails that she's been saving herself, and this is the man she spends her first night with? He swears she came to his room and he never touched her, and she orders him to forget the whole night.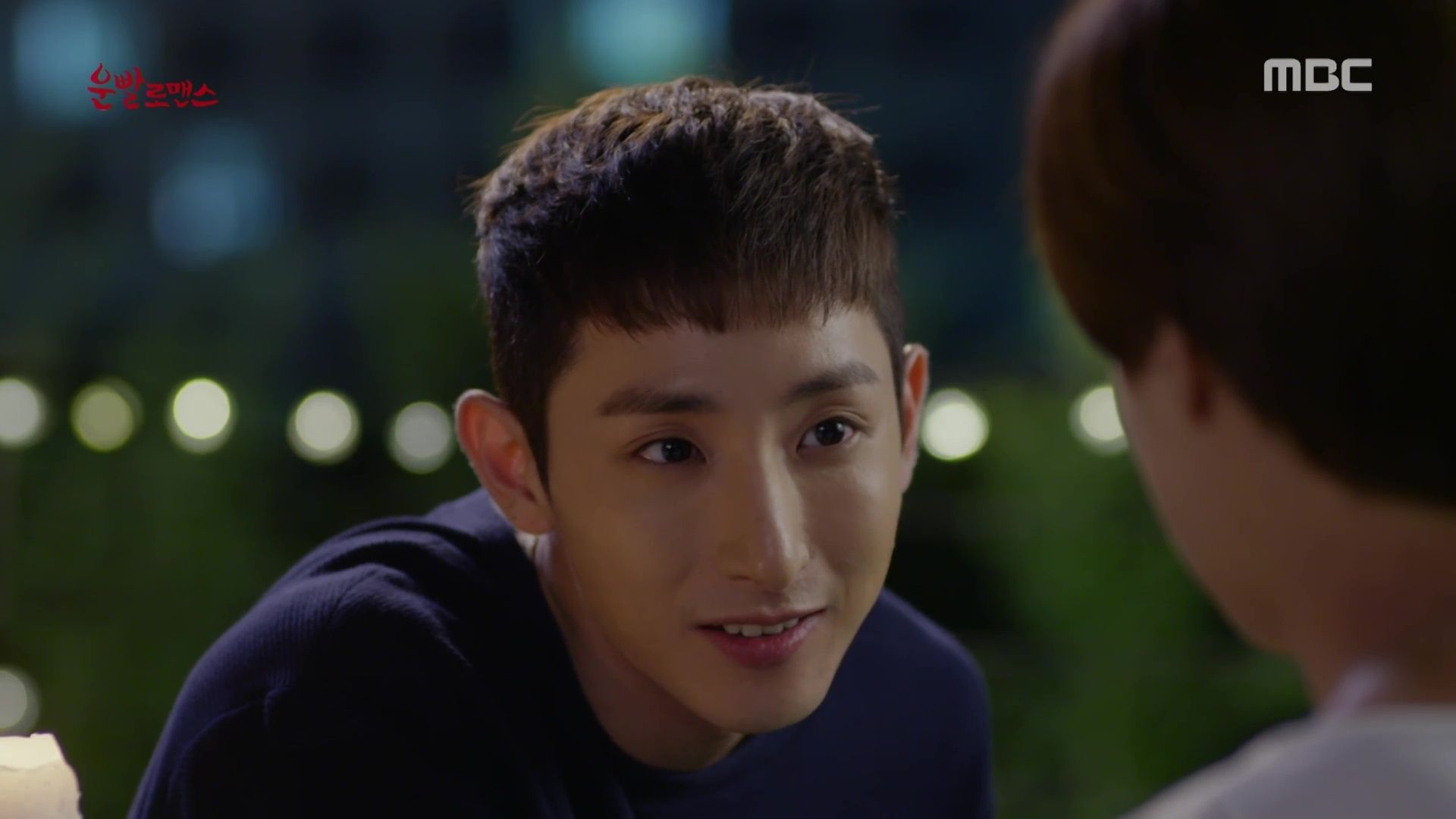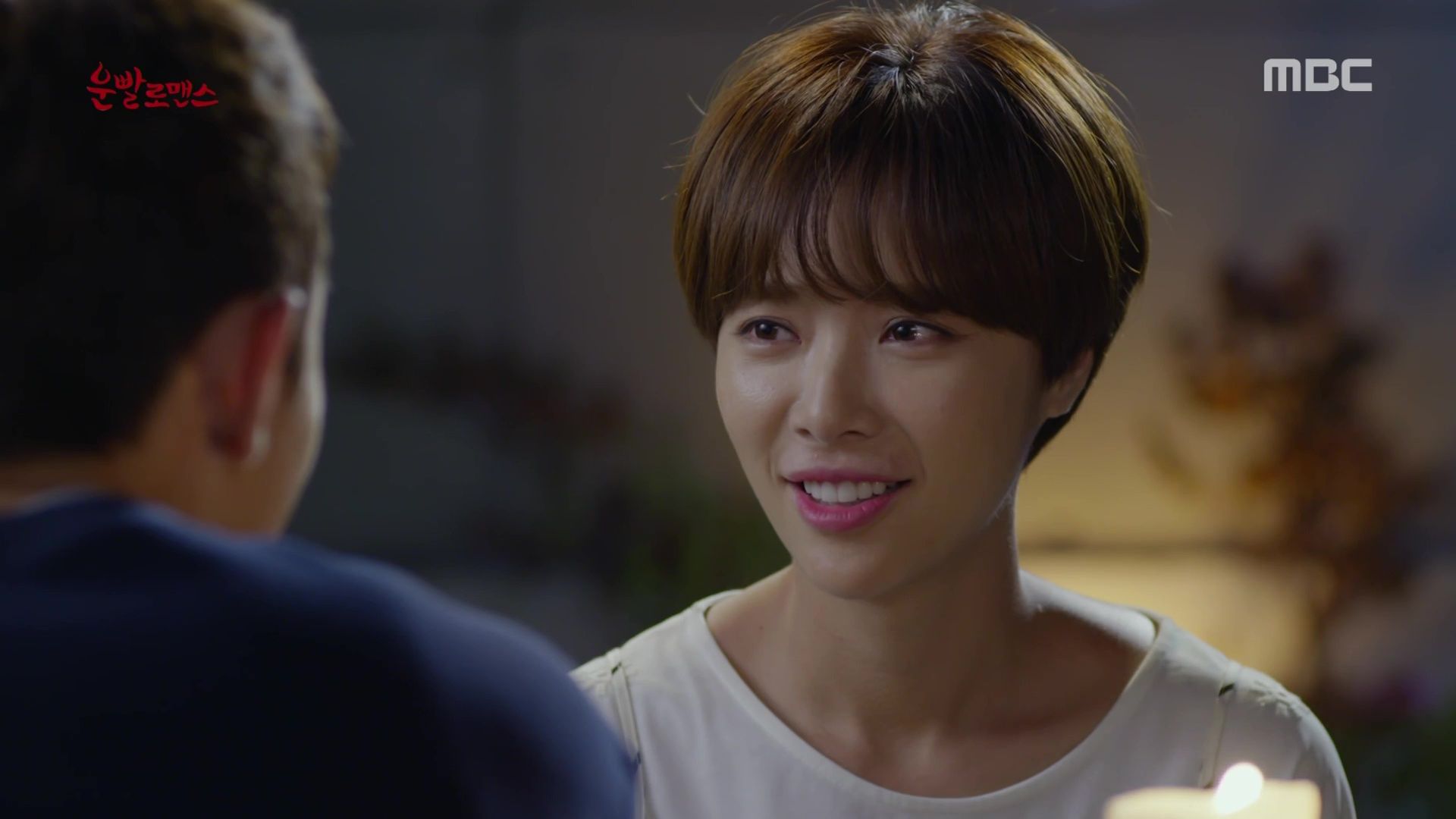 She's also jealous of Bo-nui, who got to ride back to Seoul with Su-ho, and Ryang-ha laughs that she's finally admitting she likes him. She gets up to leave, but comes right back when Ryang-ha offers to dish about Su-ho, hee.
Gary is waiting for Bo-nui when she goes to do her nightly prayer on the roof, and she tells him that he can stay if he wants. He takes a picture of her while she's praying, saying that it's for later when he misses her, and apologizes for yelling at her. She starts to say something, but he stops her, and says that she can tell him how she feels later after he's had a chance to impress her.
He asks her out for tomorrow, but backs off when she doesn't answer. He tells her to just smile, and quickly retreats to his place. Once he's alone he gasps for air like he just ran a marathon, sinking to the floor clutching his chest.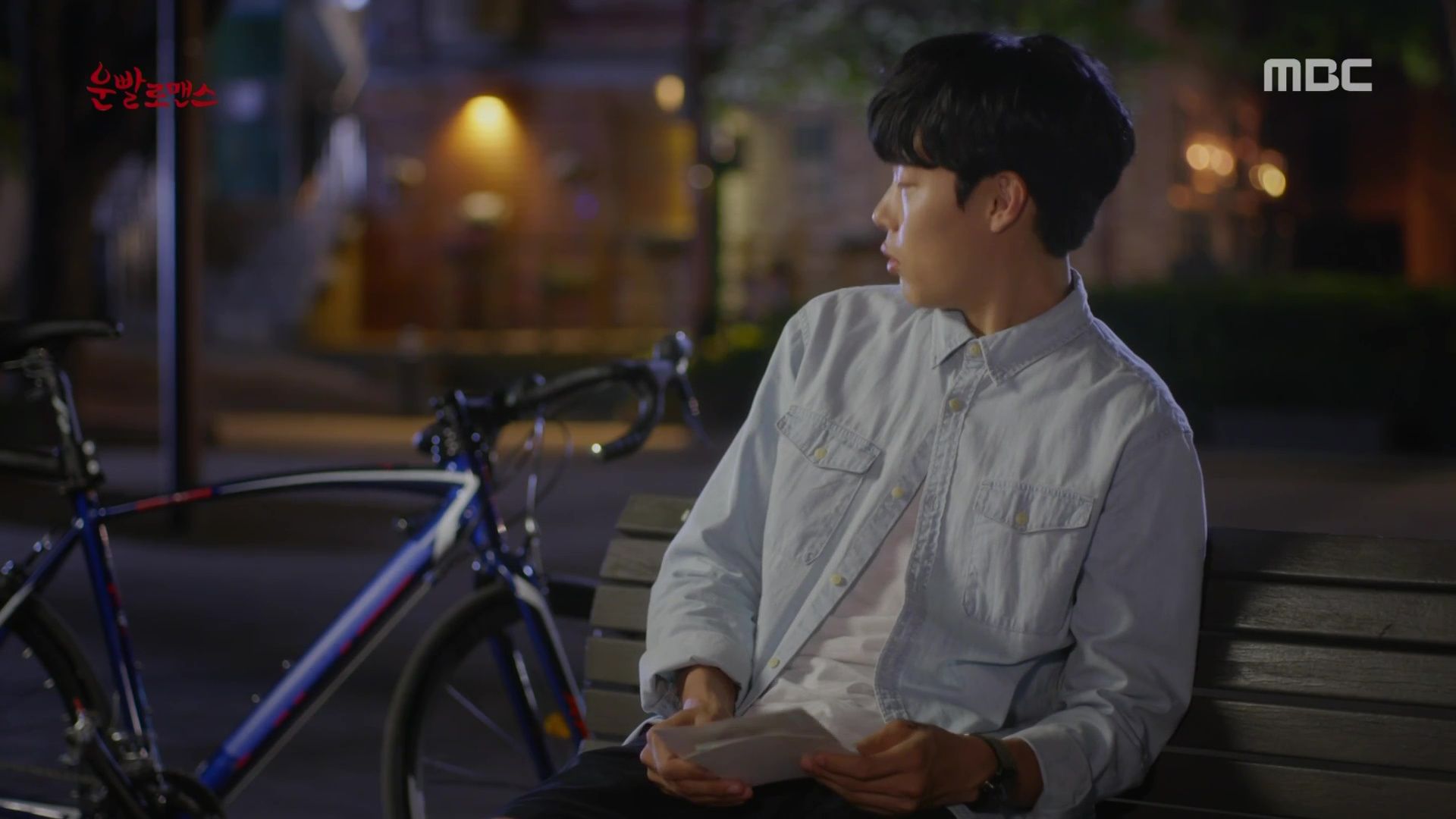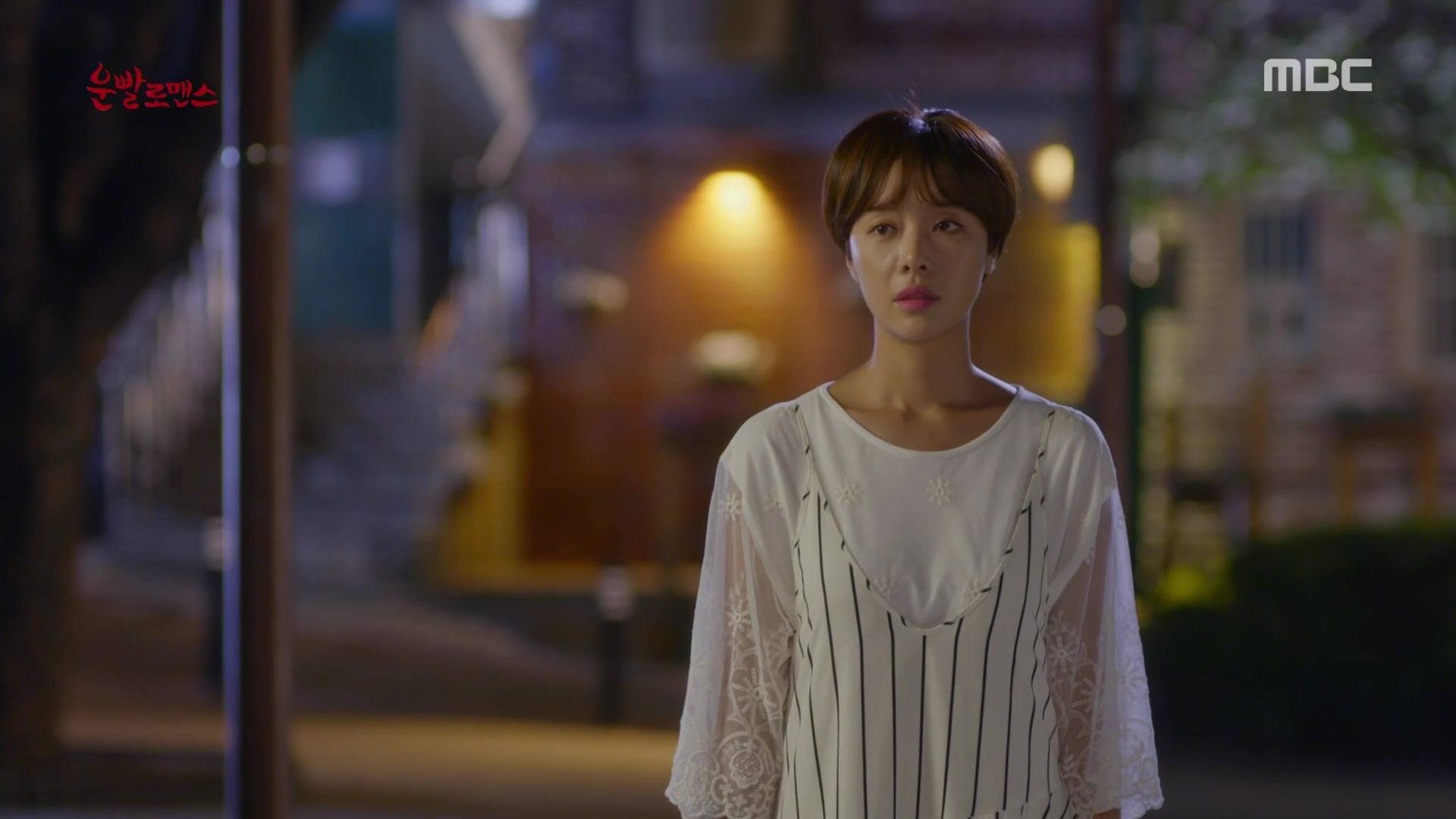 Su-ho shows up at Bo-nui's building, but her lights are off and she doesn't answer her phone, so he sits in the park to moon over the photos he took of her at the workshop. He kills time hanging out at the playground, calling Bo-nui occasionally, but she's always doing something noisy and doesn't hear her phone.
Eventually she sees his increasingly annoyed texts, and runs down to the park, but he's given up and gone home. In bed that night she re-reads all of his texts, sighing that it's probably better this way.
She's woken late that night by someone frantically pounding on her door, surprised to see Su-ho there. He says, almost too calmly, that he couldn't sleep. He holds his hand out to her accusingly, showing her the characters she drew, saying, "If I erase this, the memory from the night with you will probably be erased, too."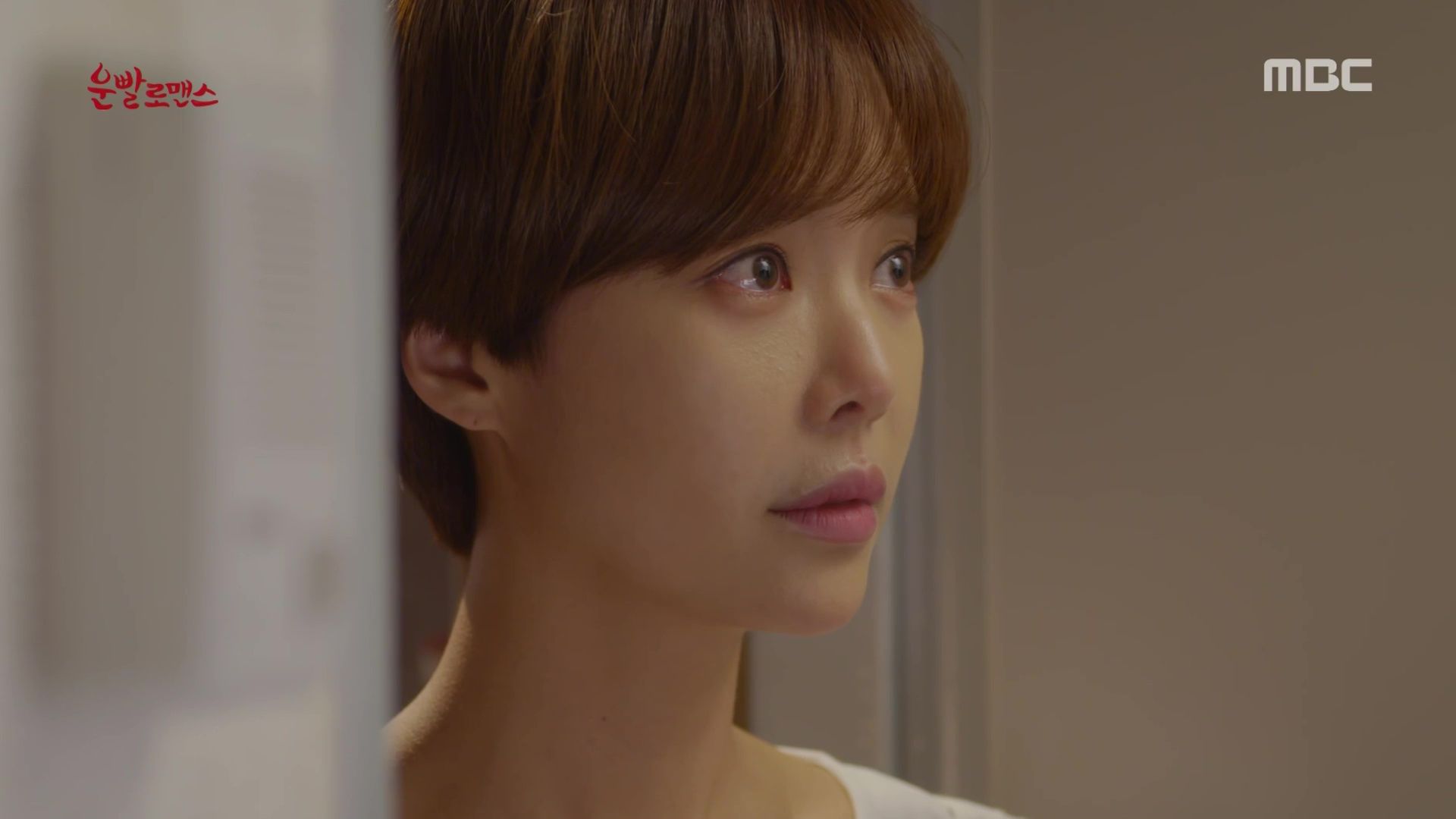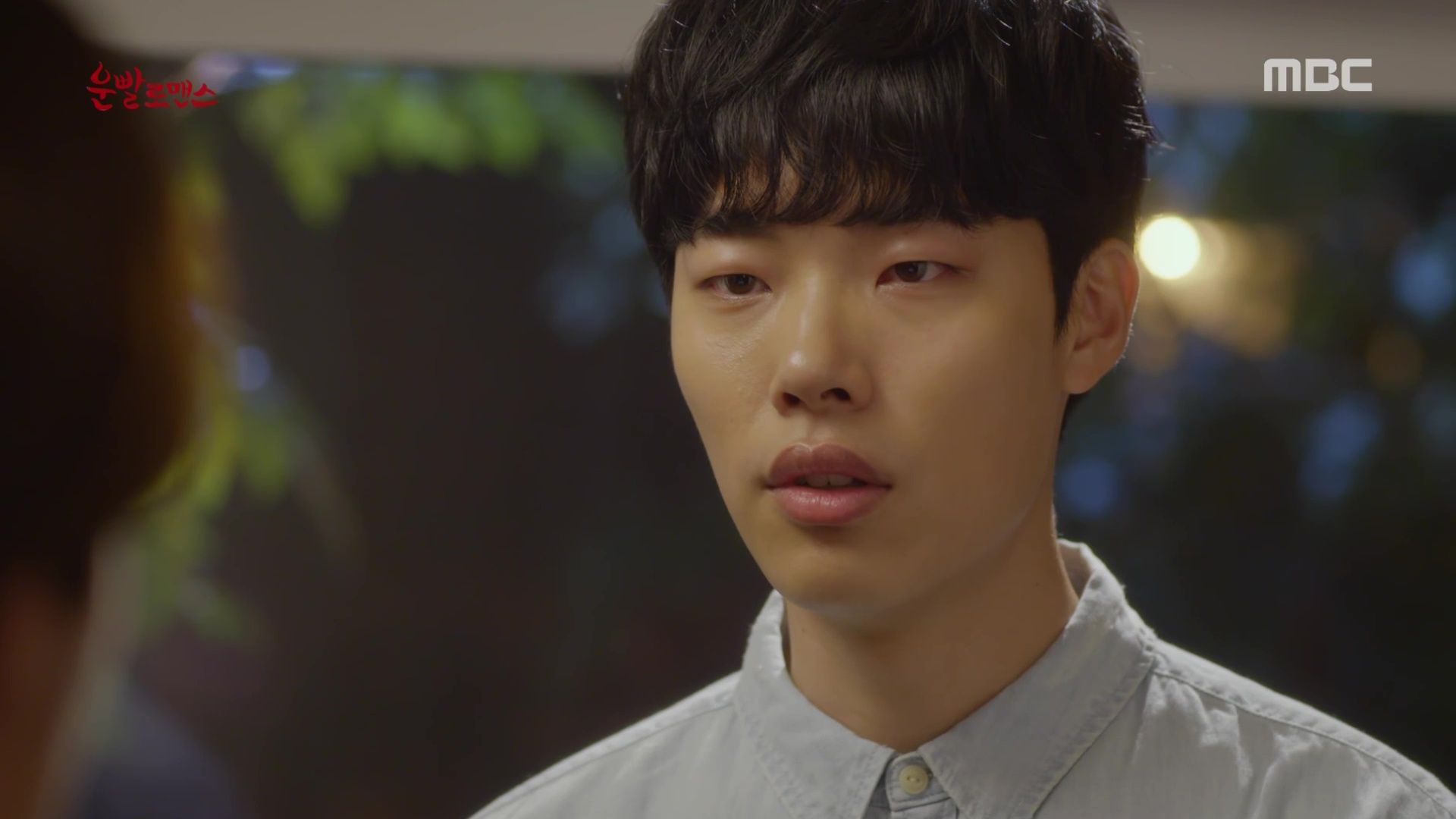 He's upset because he knows logically that the characters have nothing to do with his memory, but he can't help feeling that way. He says that she really is a bug that logic can't solve, a bug that's messing up his head and his life. "But… I don't want to kill that bug. I want it to stay in my head."
"What should I do about this? Kill it, or not?" he asks. Bo-nui says she has no idea what he's talking about, and she nervously shuts the door in his face. Su-ho listlessly heads for home, unaware that Bo-nui has run up to the roof to watch him from above.
Gary takes out his frustrations on some tennis balls, to the point that even Amy can tell he got dumped. But he optimistically says that there's always the next serve, or the next set.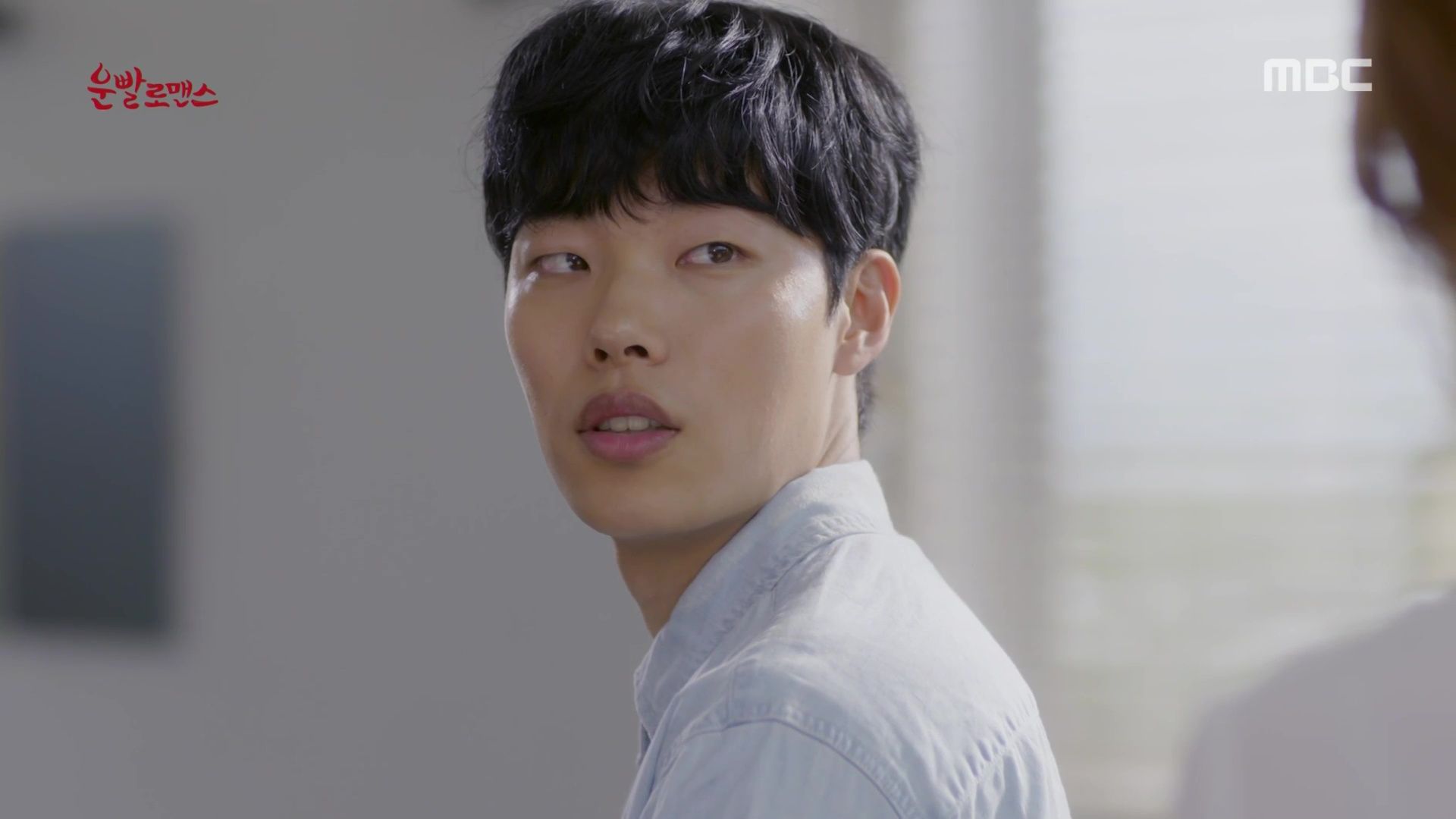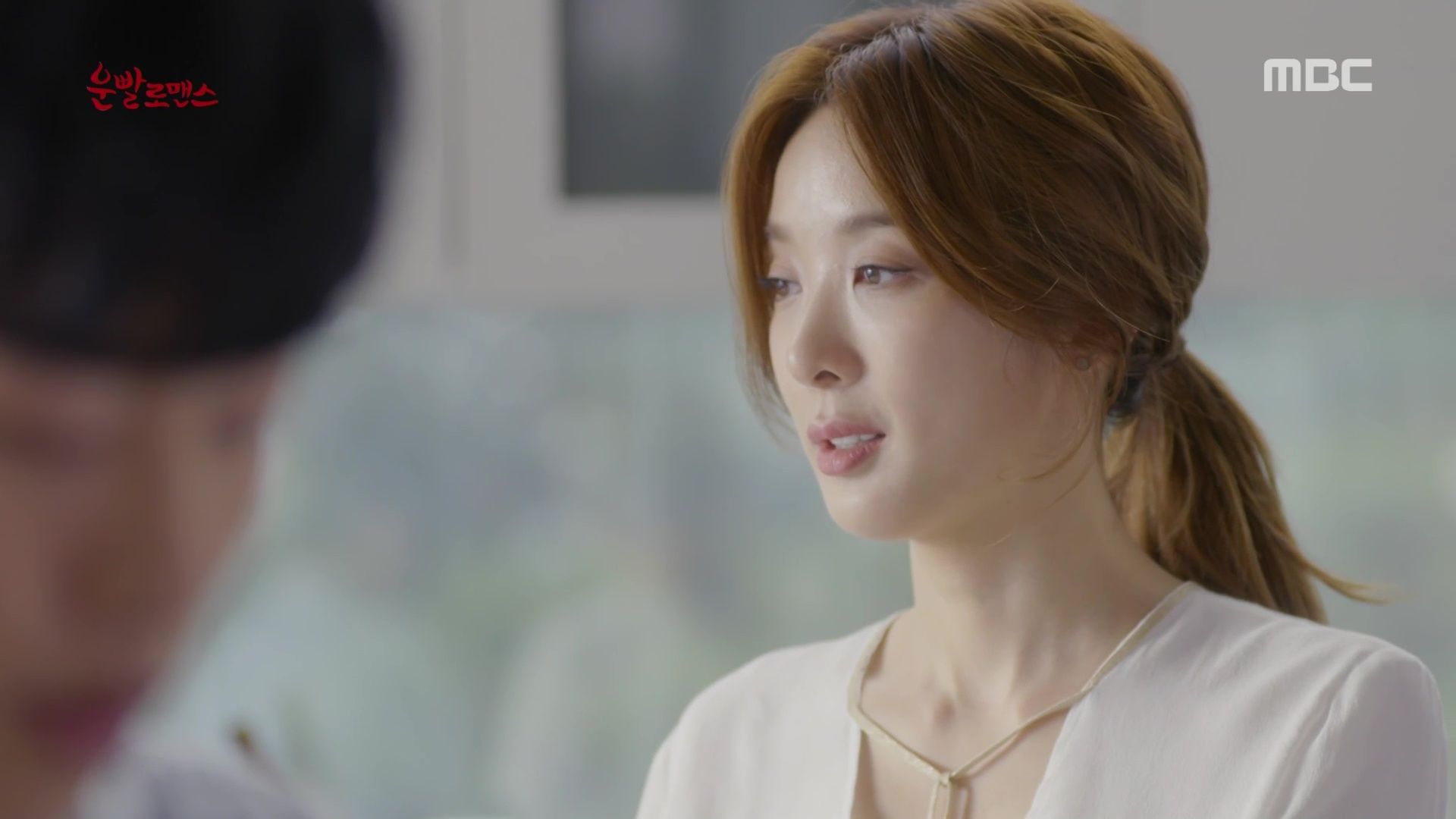 Dal-nim is jealous that Bo-nui got two confessions in one day, though she can't help squeeing for her friend's good luck. Awww, she's just the very best friend ever. She asks if Bo-nui picked Gary, but she shakes her head and says he's going back to Canada anyway. When Dal-nim asks who the other confession was from, Bo-nui fibs that she doesn't know him.
Su-ho does that thing we've all done at least once — calls a friend just to make sure his phone still works, ha. Ryang-ha tells him to just call Bo-nui, but Su-ho refuses. He practically teleports to the front door when his bell rings, but it's just Amy.
She's brought him a bag full of medicine and healthy foods, and when Su-ho tells her to save it for Gary, she pointedly mentions Gary's crush on Bo-nui. Su-ho shuts that right down, and tells Amy honestly, "I like her. That's why."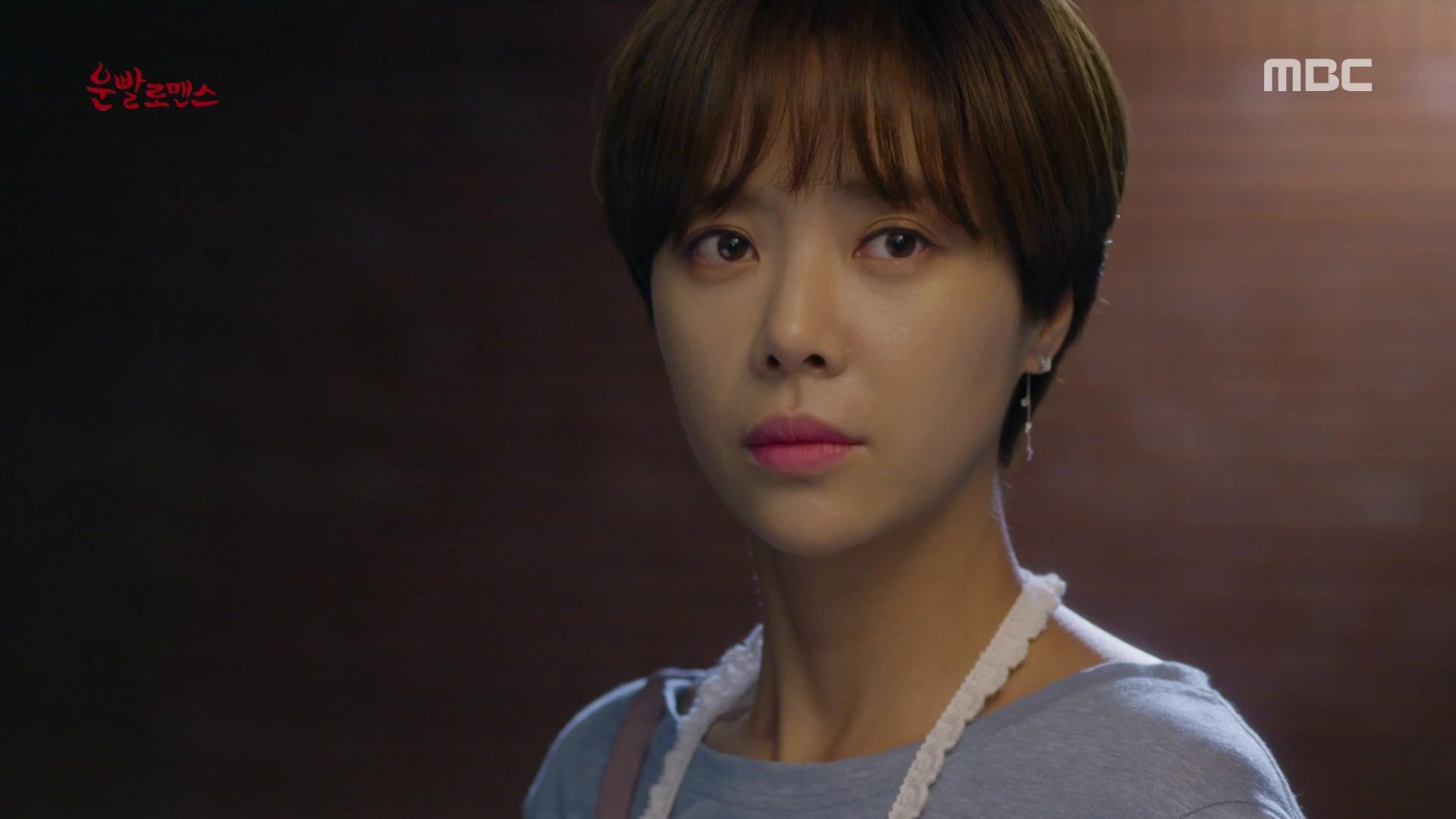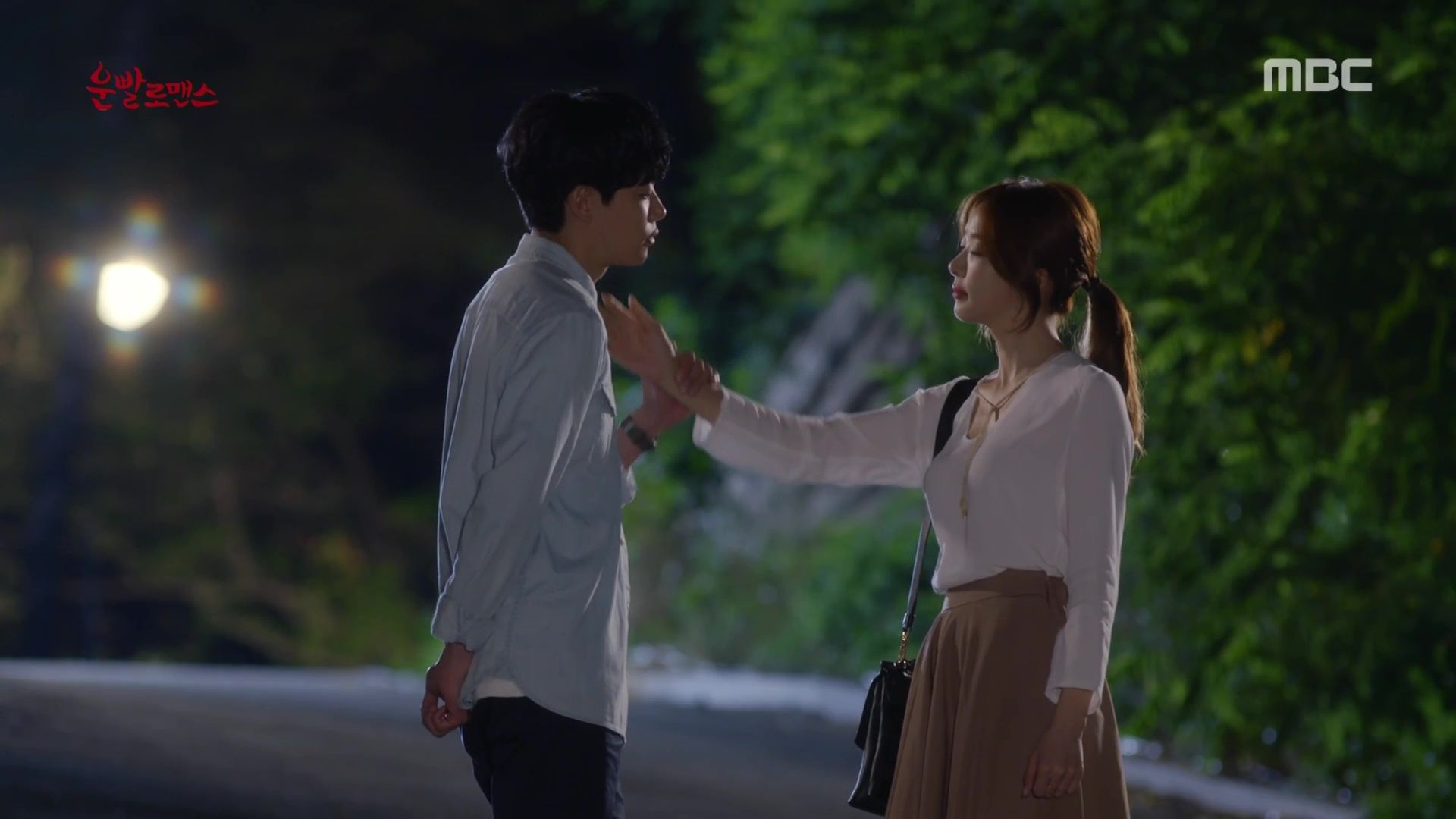 Amy denies it, since he himself said that he didn't understand love, but Su-ho says that he wants to find out. Amy asks if they're already dating, and when he says they're not, she takes it as a positive sign.
It's Bo-nui's turn to loiter outside Su-ho's place, and she hides when she sees him and Amy talking outside. She can't hear them, but she sees Amy reach out to touch Su-ho's face, and she jumps behind a wall and misses that he shakes her hand off.
Suho is such a doofus — he hangs out at the elevator in the morning, not even pushing the button, waiting for Bo-nui to come to work. When she finally arrives, he pretends he didn't just send an employee up without him, and acts like he didn't even see her there.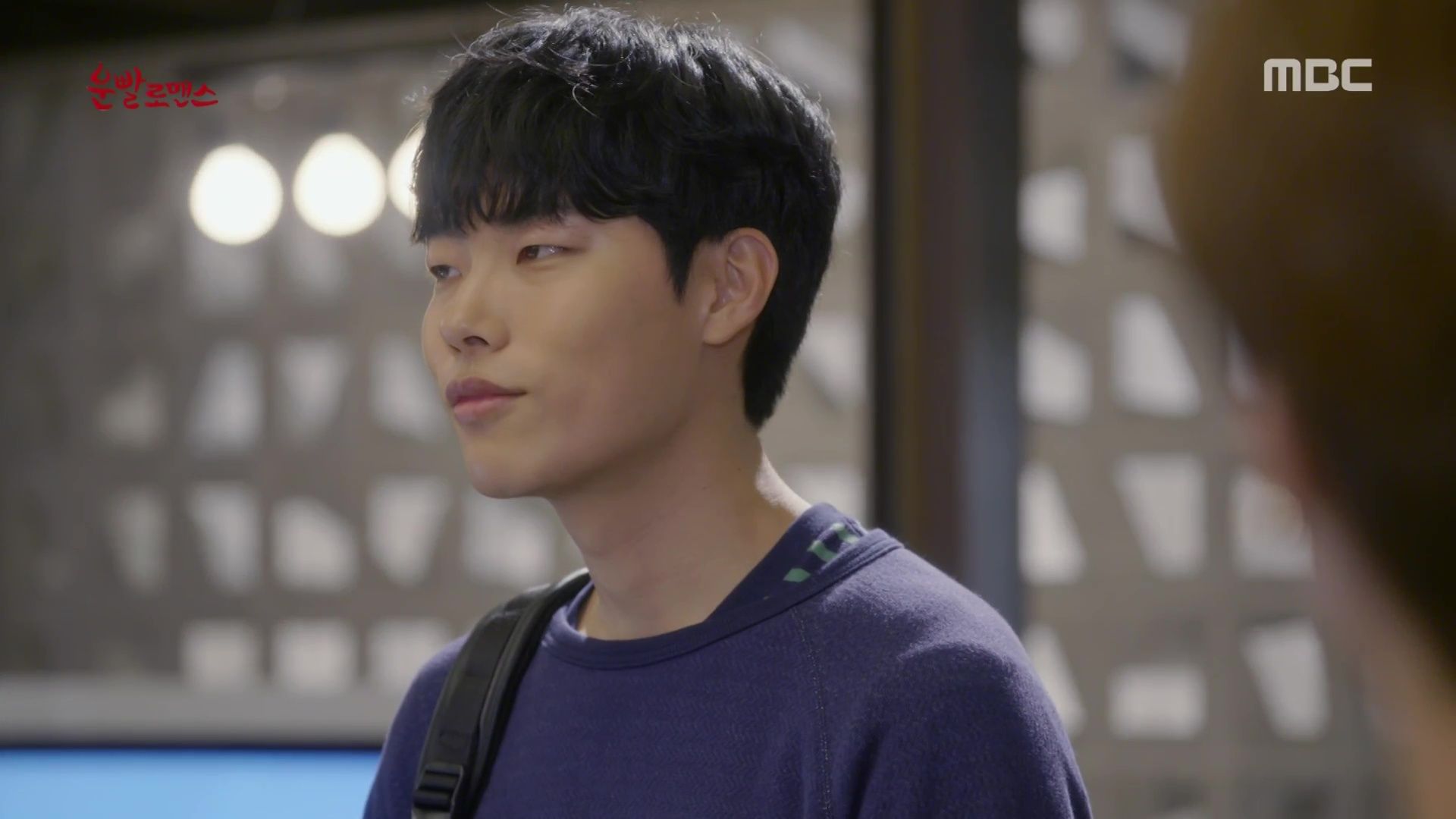 The elevator ride is awkward, and it gets worse when Su-ho rattles off exactly how many hours and minutes it's been since he last saw her. He asks if she has anything to say to him, but Bo-nui says that she doesn't. Aww.
The Zeze employees are ready to hand in their resignations out of fear of Su-ho's reaction to their prank, but he's cranky about their beta test in four weeks. He launches into a lecture, then completely loses his train of thought when his eyes land on Bo-nui, and he just starts smiling like a goof.
Dal-nim decides to get proactive, and checks her notes from Ryang-ha on how to get Su-ho to notice her. The first tip is to be confident, and she startles ten years off Su-ho's life when she busts into his office.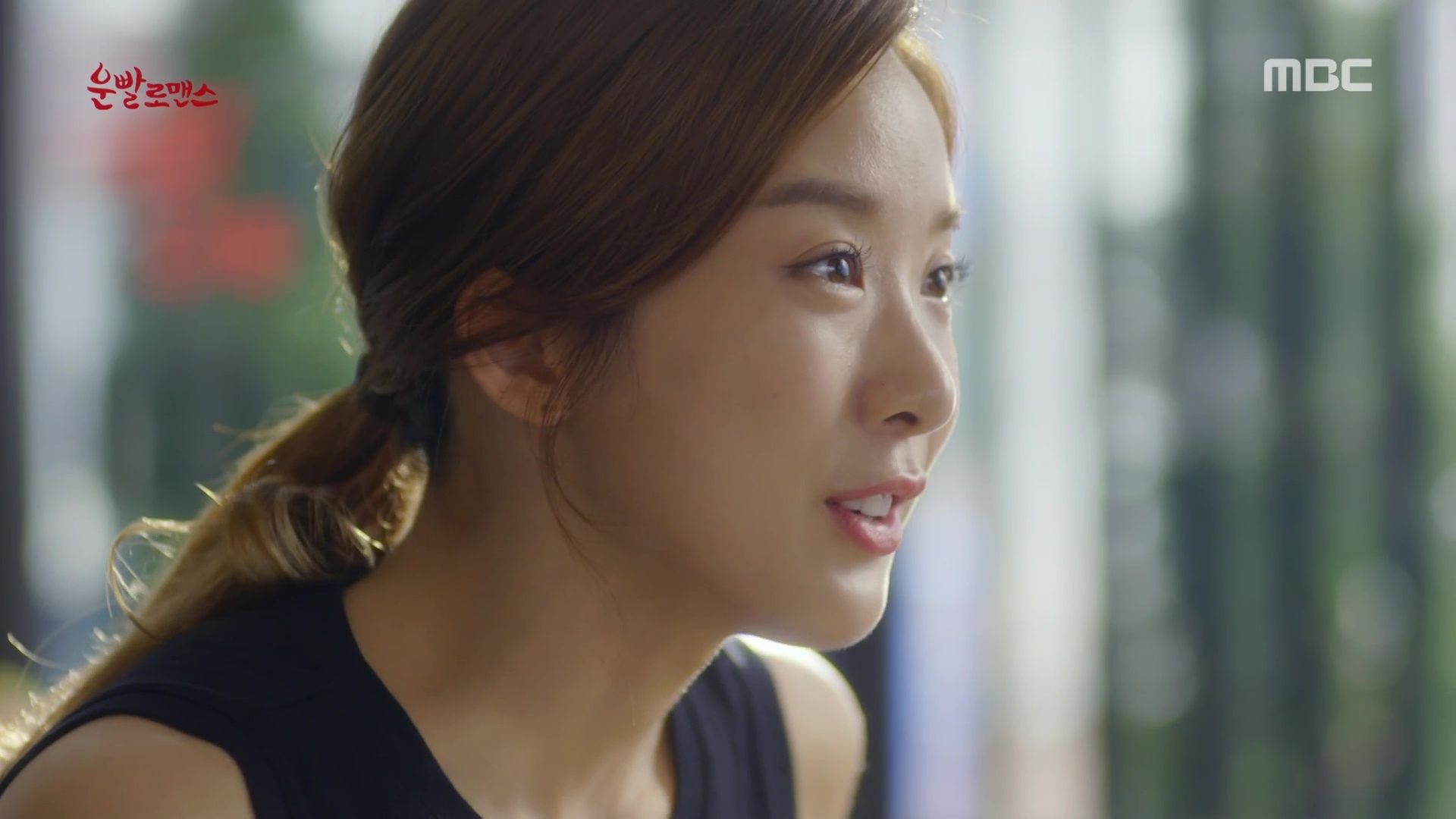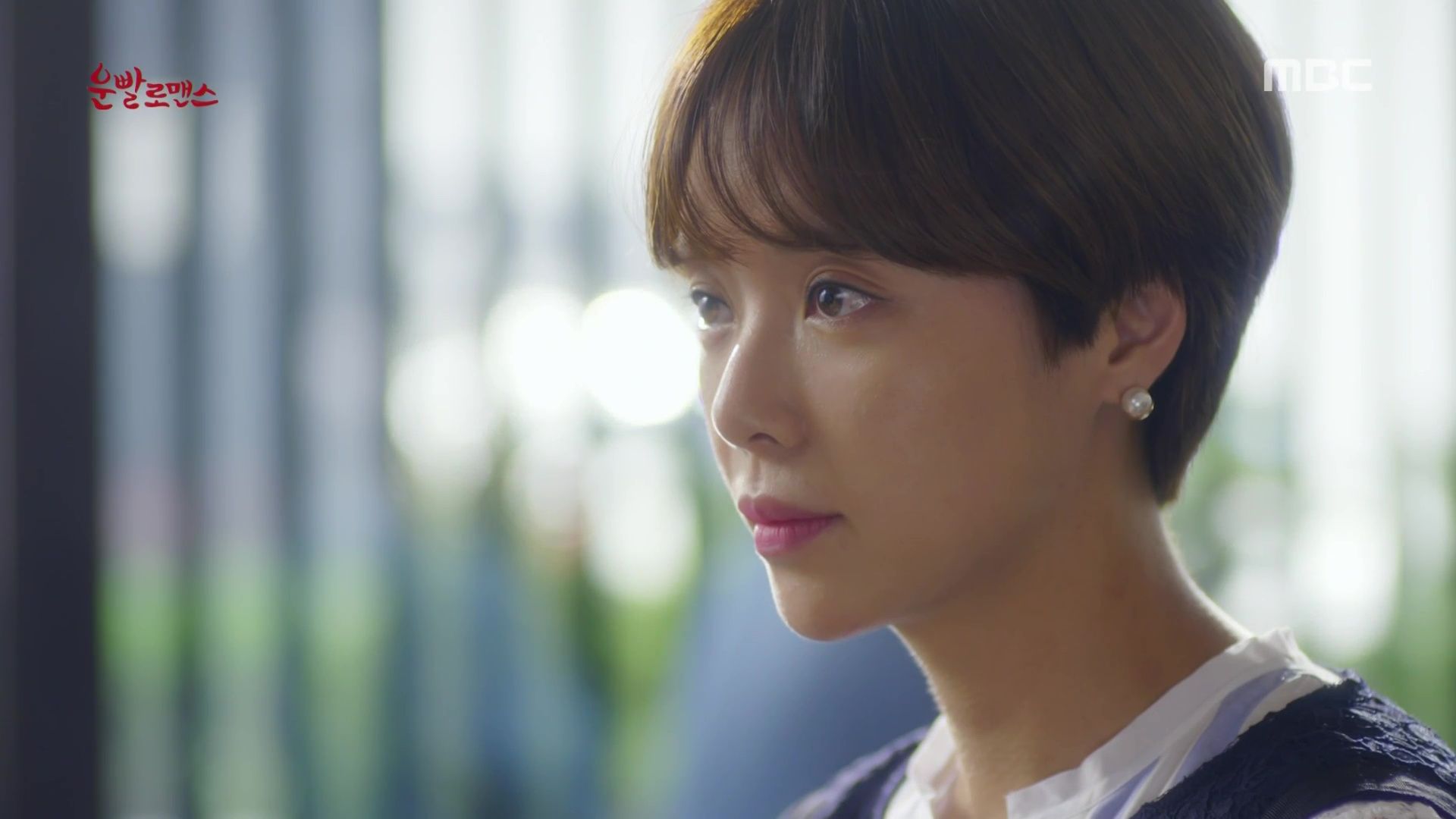 She's nervous and twitchy though, so he gets her a bottle of water, then gets reeeally close. But it's just to rip Gary's face off the water bottle, ha. Dal-nim reads more into it than he intends, and rushes downstairs to screech to Ryang-ha that it's working. Ryang-ha can't believe it, since the advice he gave was intended to get her dumped.
Amy invites Bo-nui to lunch to apologize for the way she acted the other day, blaming her attitude on worry for Su-ho. But it's a trap — Amy adds that she hopes Bo-nui and Gary work out, because she feels the same as he does, about Su-ho. She tells Bo-nui how Su-ho called her his "everything," and asks her to keep this a secret.
Meanwhile Su-ho mopes to Ryang-ha about confessing to Bo-nui at four in the morning, and when Ryang-ha says she probably likes him even less now, Su-ho latches onto that as the reason she's upset. Ryang-ha groans that Su-ho has a lot to learn about dating.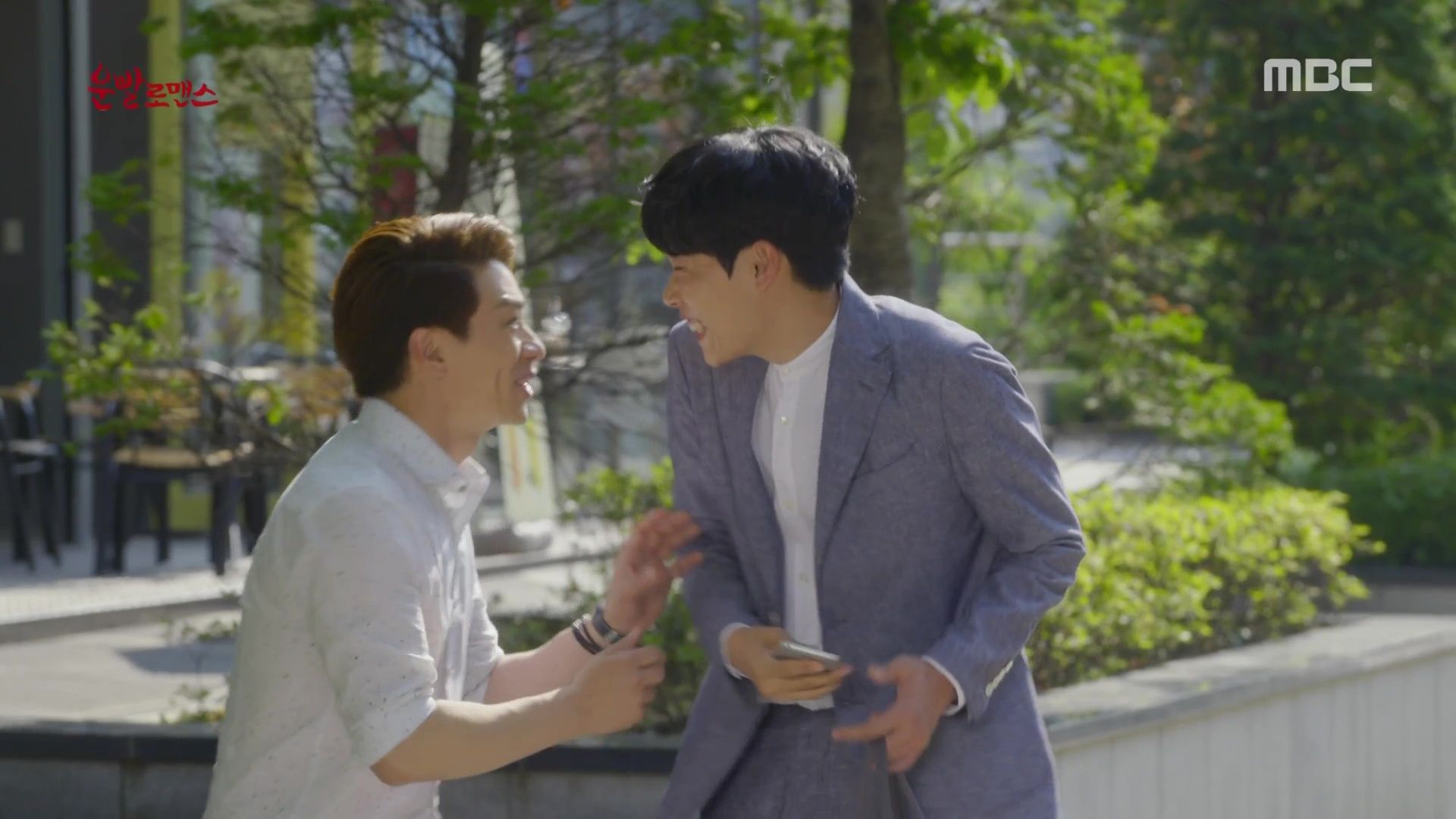 Su-ho's father follows his mother when she takes another case of carp juice into town, and grumbles when she goes to the fortuneteller's place. He wanders over to the Zeze office and hides when Su-ho comes outside, just as Chicken Ajusshi is making a delivery.
Ryang-ha runs outside, and comments that Chicken Ajusshi and Su-ho look a lot alike today, almost like father and son. That makes Su-ho's dad uncomfortable, and he walks away so distracted he doesn't even notice he's holding up traffic. He walks right into Chicken Ajusshi's path and they both fall to the ground, and Chicken Ajusshi gives Su-ho's dad a flyer for his restaurant in case he needs to contact him.
Ryang-ha nags Su-ho out of his ratty old shorts and into a fancier pair of shorts, and makes him a reservation at a nice restaurant. He tells Su-ho to just call Bo-nui already and invite her to dinner, and not to take No for an answer. So he texts her a map and calls her, ordering her not to say no, and he can barely handle his excitement when she easily agrees.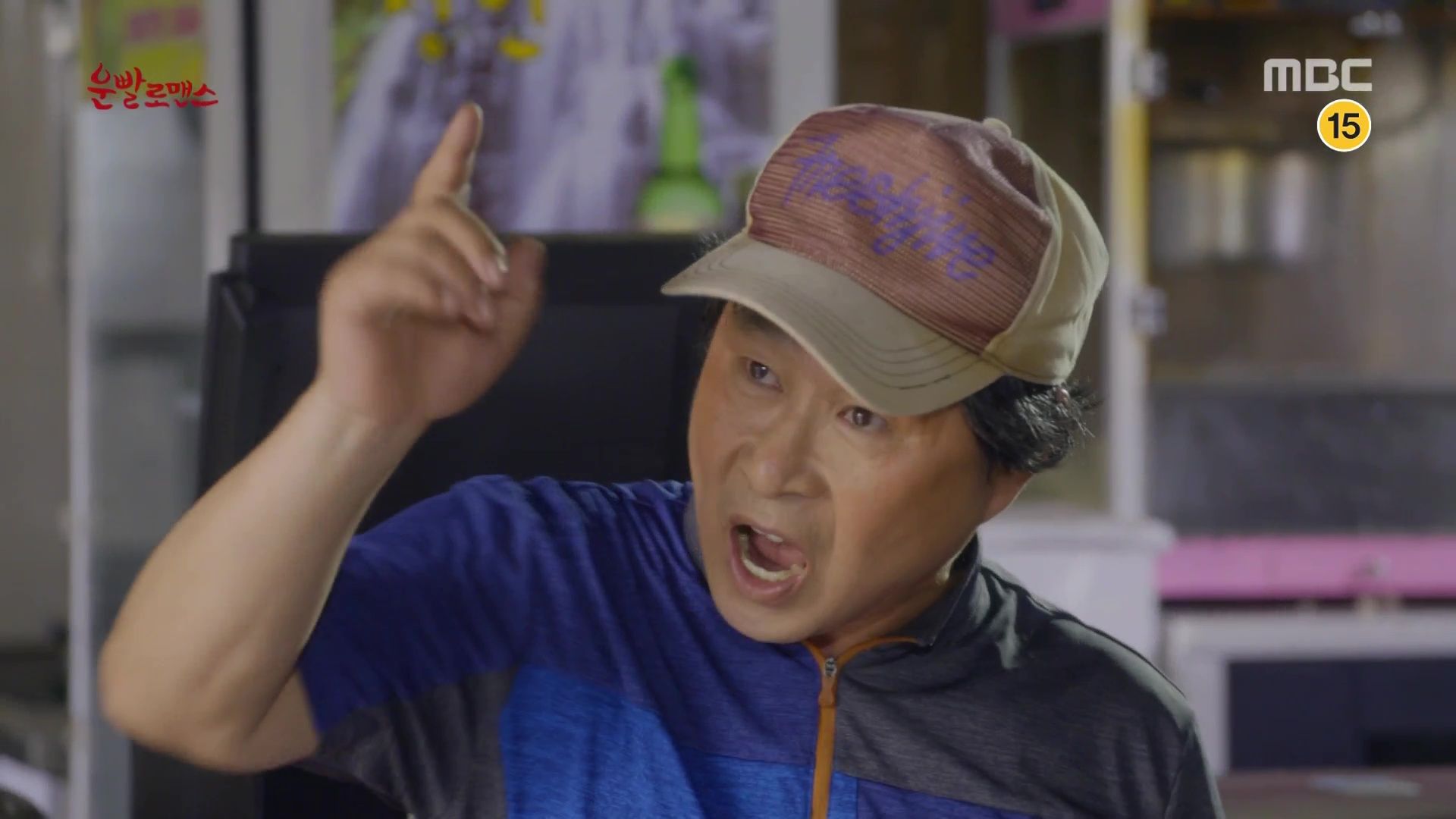 On her way home Bo-nui passes Chicken Ajusshi's restaurant, where Su-ho's dad is now drunk and trashing the place. She goes to help and recognizes him, telling Chicken Ajusshi who he is. Su-ho's dad is all That's right, I'm his father, not you!
Awww cute, Su-ho waits anxiously for Bo-nui with flowers, and when she calls him, he answers with, "Don't say you're not coming!" But she's calling about his father, and his face falls.
Chicken Ajusshi now remembers Su-ho's father from when they were younger, and says there must be some misunderstanding. Dad keeps yelling that Su-ho is his child, but by the time Su-ho arrives, he's passed out on the floor.
Su-ho drags him out to the curb, which is when his mother shows up. He sends his father home with Mom and stays to help clean up, saying that he's no better than his father if he goes. Bo-nui also stays, claiming that it's just because she likes Chicken Ajusshi.
When they finish, Su-ho tries to send her home, but she insists on going with him while he takes out the trash. She laughs when he pulls away hard and falls on his butt, but Su-ho isn't laughing, and tells her to forget everything she saw today.
But Bo-nui says that she'll remember it all, the way he made up for what his father did and even how considerate he's being of her now. She says there's nothing to be embarrassed about, and he calls after her, "Then can you keep doing this for me? Whether it's my parents, or my weaknesses, I think it won't be embarrassing if it's you."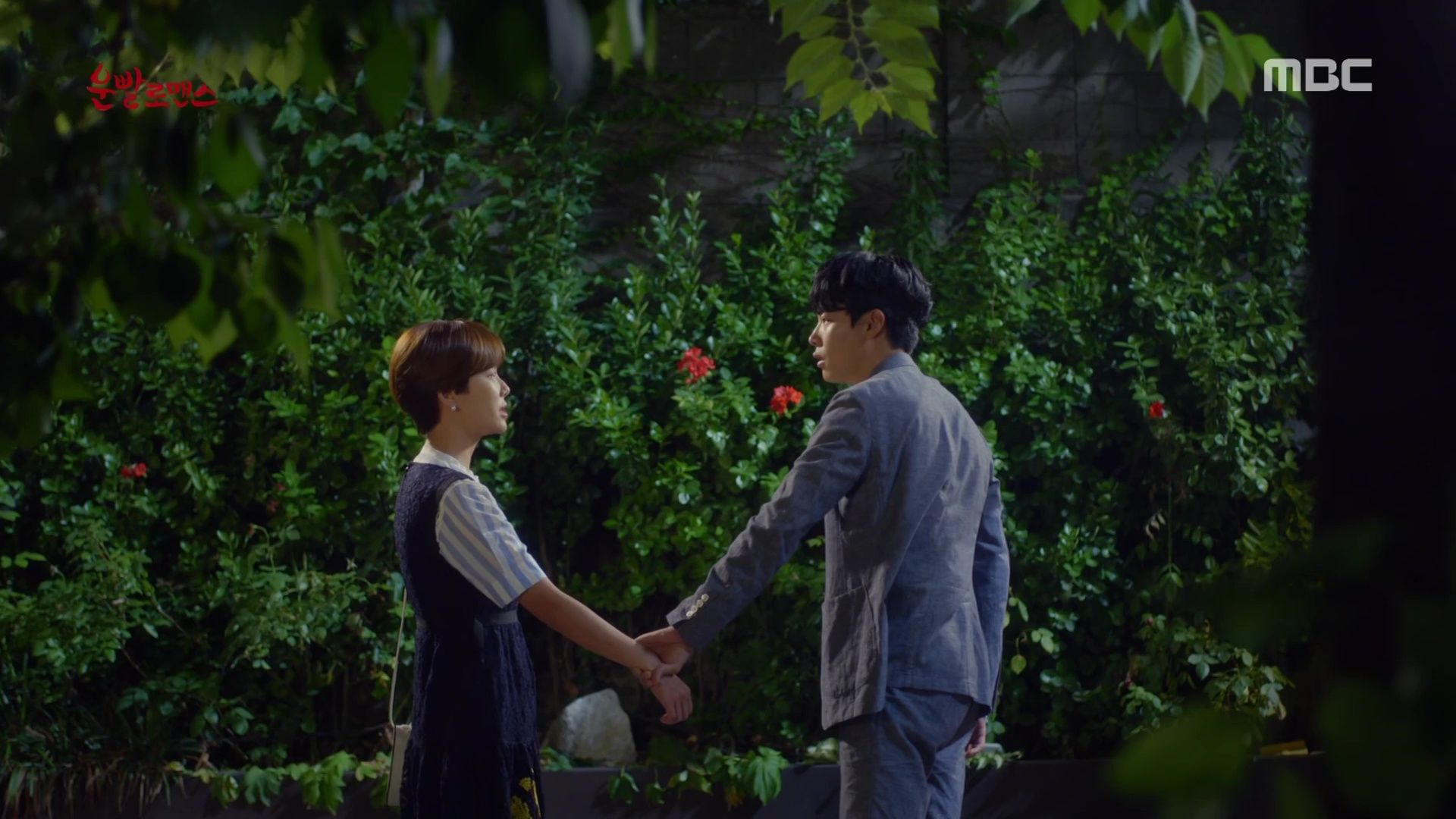 Bo-nui gently reminds him that Bo-ra comes first for her, but Su-ho counters that she can protect Bo-ra, and he'll protect her. He gives her a necklace he had made for her, with a jeweled tiger charm. But Bo-nui looks at him with sad eyes and says she can't accept it.
She draws a line, saying that he's just her boss, and walks away. But Su-ho runs past her and whirls her around, then just stares as if he has no idea what to do next. He finally blurts out, "You said you don't hate me," but Bo-nui says that she doesn't like him, either.
She claims that she only stayed with him the other night because he asked, and that she regrets it now because she missed Gary's interview. Su-ho looks like he's been punched in the gut, but he tells Bo-nui to stop lying. Bo-nui says that for him it's always either go or stop, so she's choosing to stop.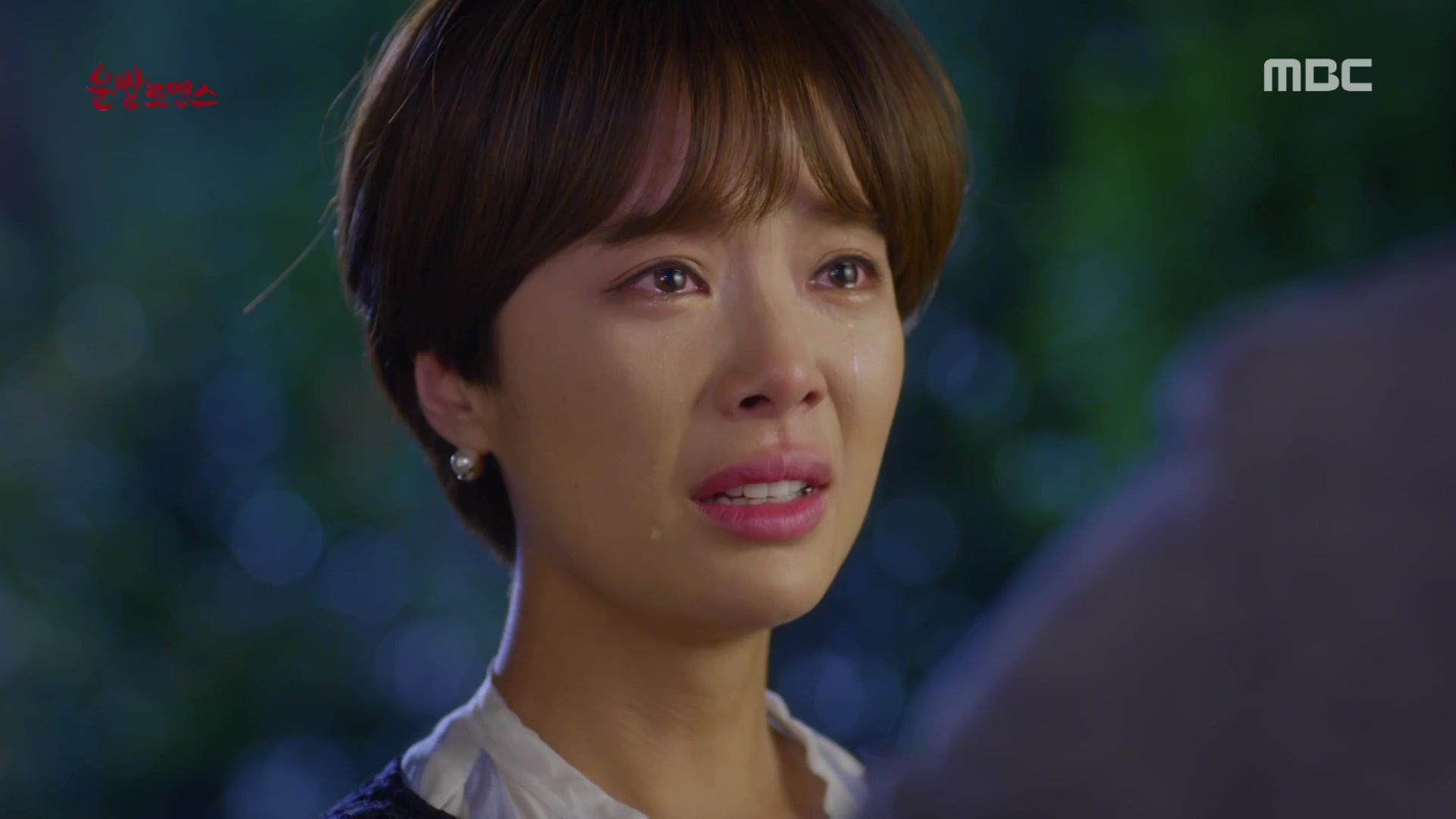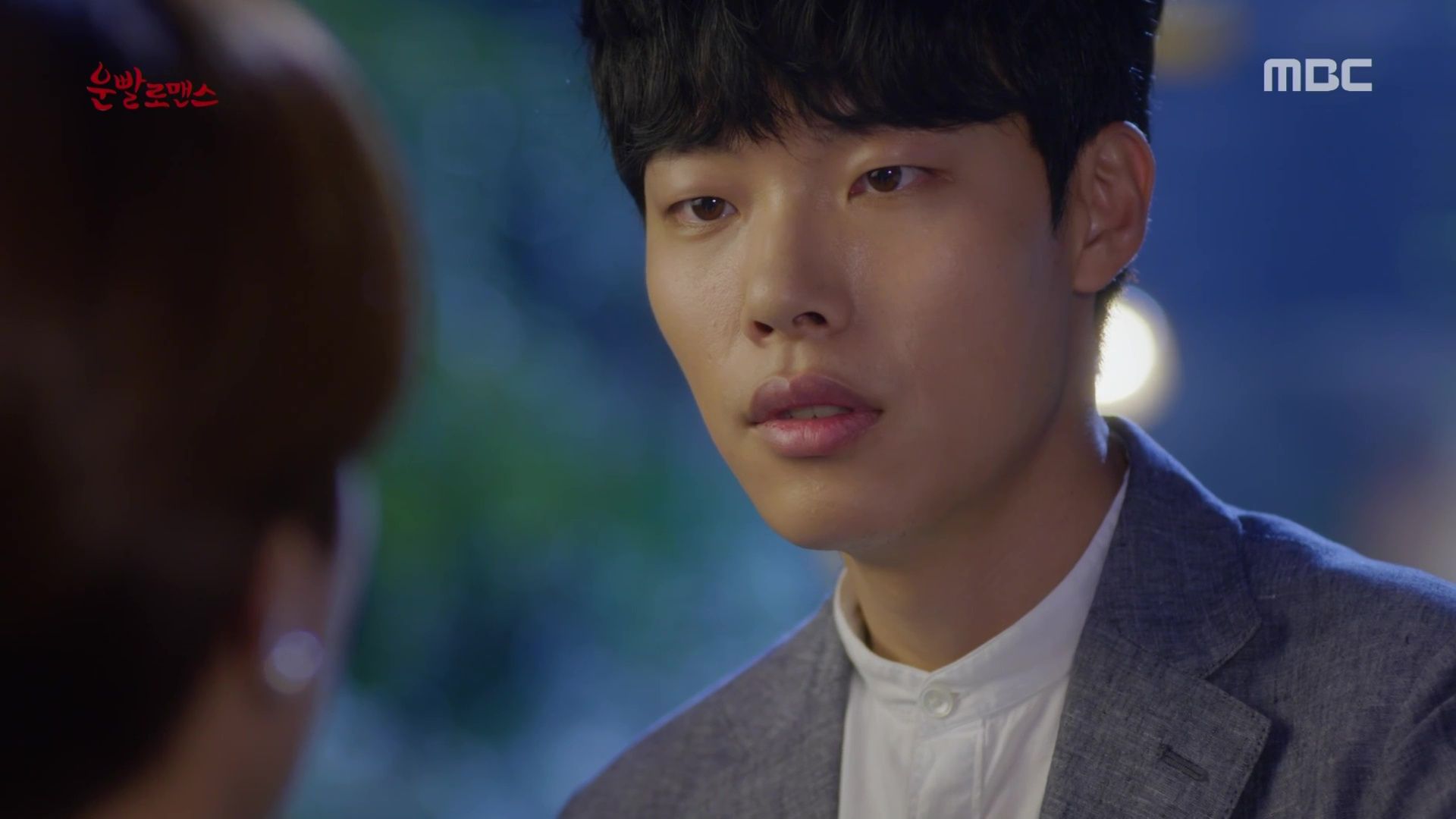 Su-ho says that if she goes now, he won't ask her again… "You really don't like me?" Bo-nui just answers that he called her a bug, so she's telling him to catch it and kill it. She pulls her wrist out of his hand and turns away again.
Su-ho chases her again, and this time when he pulls her around, her face is streaming with tears. She looks at him with wide, hurt eyes, and when he doesn't say anything, she starts to walk away.
Su-ho immediately spins her back to him and kisses her. He pulls back just far enough to whisper, "Is this what I'm supposed to do?" She doesn't answer, and he takes her face in his hands and kisses her again, softly this time. Bo-nui's eyes flutter closed.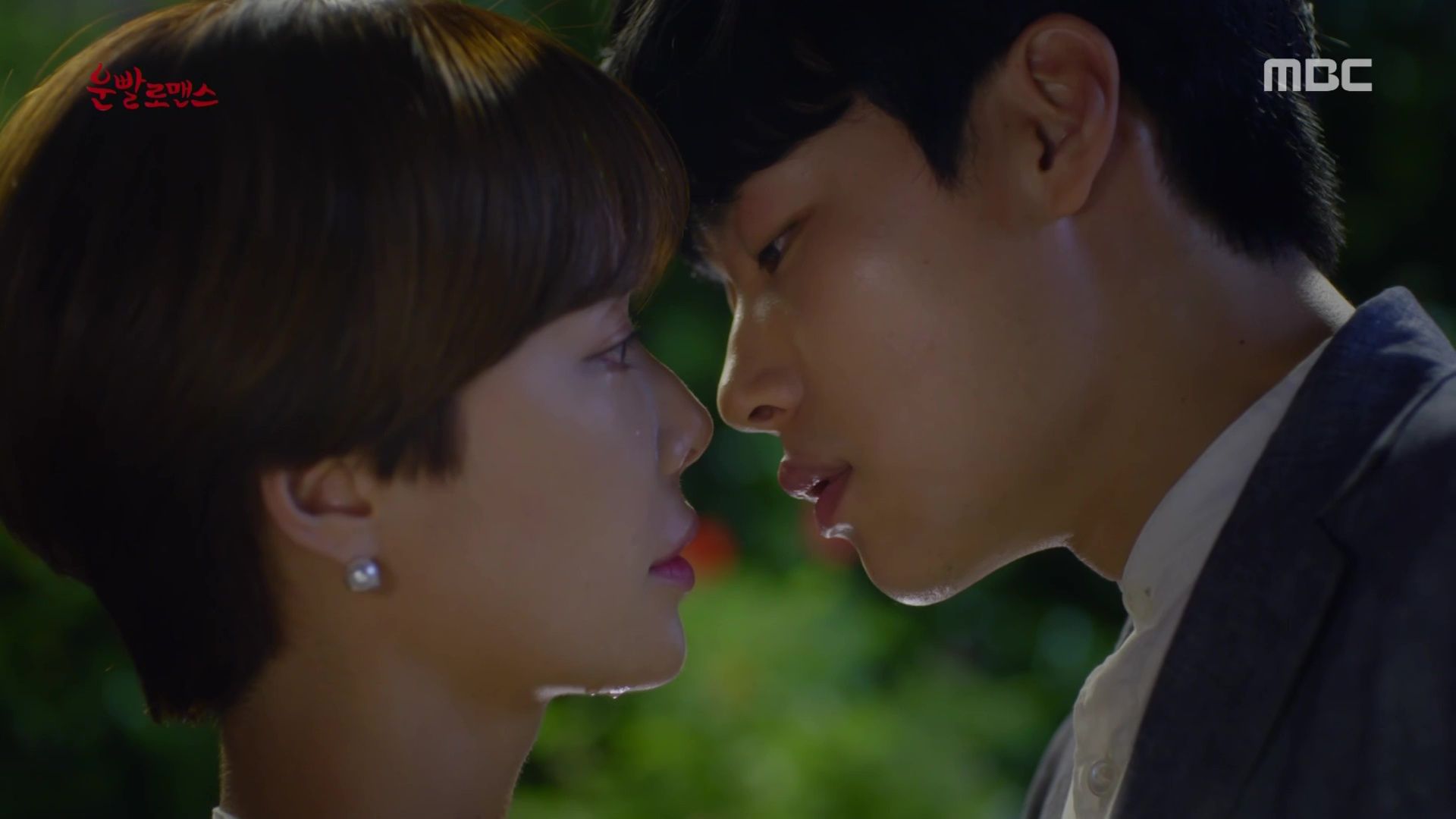 EPILOGUE. When Su-ho sent Bo-nui the text asking if she was free the next day, she'd squealed with excitement. She'd sent back, "Why do you ask," and her face broke into a huge grin when he asked her to dinner. She'd composed an acceptance text, but then she'd looked over at her childhood drawing of her family, and erased it again.
COMMENTS
Aww, it's good to see that Bo-nui was just as nervous and excited on the other end of that text, and that it's just her promise to put her sister above everything else that's holding her back. It can be difficult to suss out Bo-nui's feelings, because she puts on such a veneer of being content in her solitude that it's hard for the audience to connect with her feelings for Su-ho. When all we see is her denial, it's good to know that she really does have strong feelings for him in return, especially when he kisses her like that. Normally I'm against the forced kiss, but in this case I think Su-ho knows she returns his affections but just needs some guidance out of her shell of superstition. If it weren't for a semi-forced kiss, Bo-nui would just stay alone forever. (That was a pretty good kiss though!)
I actually think that standing up to Amy when she asked how Bo-nui knew about Su-ho's accident was a bit of a turning point for Bo-nui. Amy was challenging her right to be close to Su-ho in that moment, and by not letting her intimidate her, Bo-nui was defending her own right to be near him. Until then, I don't think she really thought she had a place in his life beyond an employee, and ever since he's been opening up to her, she's been fighting her own blossoming feelings for him. It was a small moment, but you could see Bo-nui pull herself up and look Amy right in the eye when she said that yes, Su-ho did tell her about his accident. Amy was practically pulling rank on Bo-nui, and there was so much subtext in Bo-nui's simple "yes," that I nearly cheered out loud. That one word told Amy that yes, he did open up to her, and yes, he is choosing to get close to her. And he's doing it now… not over a decade ago when he was a child, but now as a fully-mature adult. In a way, Bo-nui was staking her own claim on him, though I don't think she understands it consciously quite yet.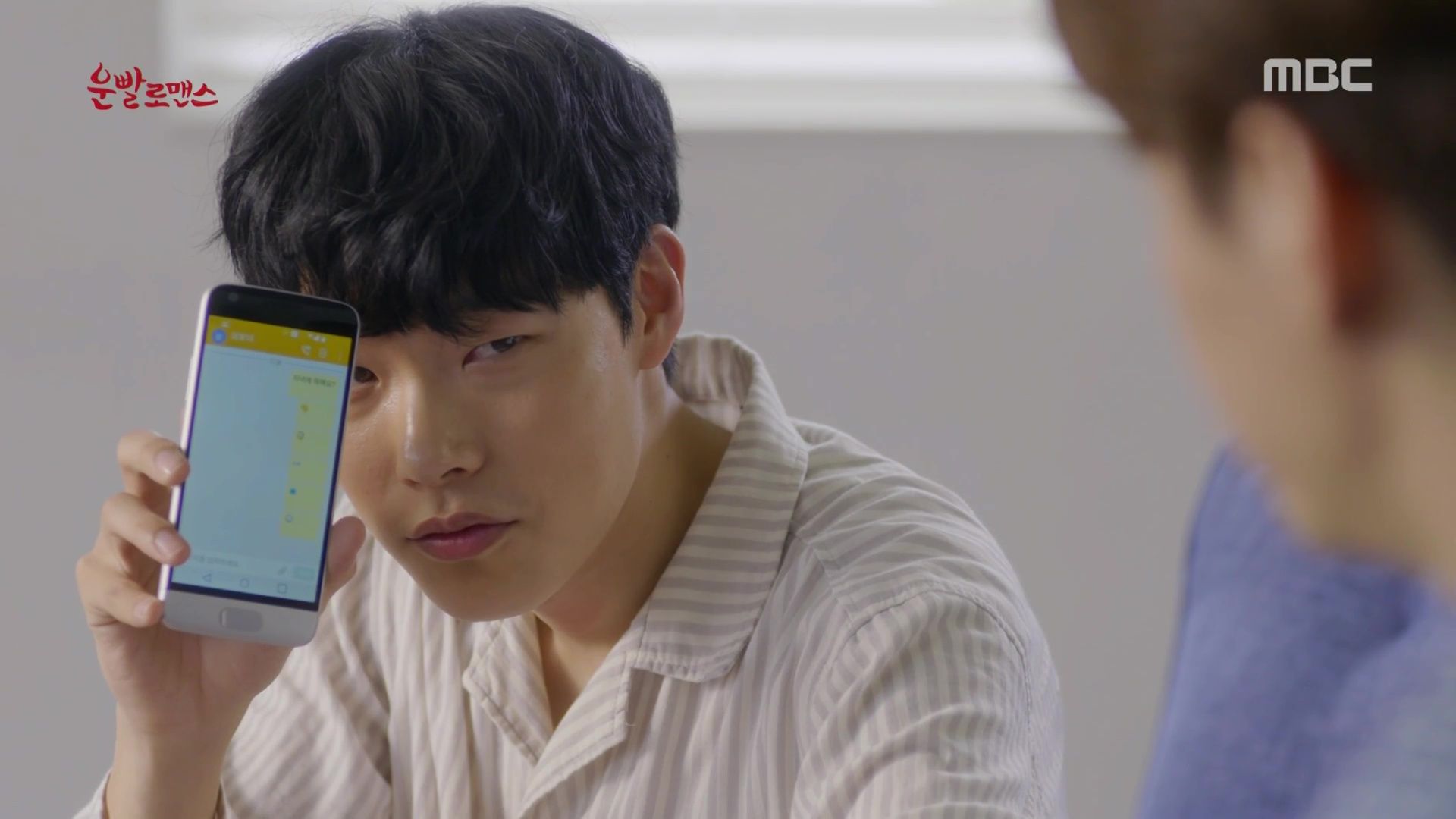 As painful as it was to see, and to imagine how it made Bo-nui feel, I'm glad that Su-ho had his little existential crisis. He's spent so much time trying to convince her that her superstition isn't logical or rational, because his whole world runs on the logical and rational. He's been focusing so hard on making her fit into his world view that he was thrown off-balance to learn that love isn't logical or rational. Now that he's admitting his feelings, it's throwing him for a loop, because feelings don't stack into nice, neat little boxes that you can categorize and file away — they're messy and pointy and squishy, and they don't behave how you want them to.
So I sort of understand why Su-ho got upset with Bo-nui, even though he surely knows it's not her fault that he's feeling this way. But he had his life all orderly and organized. It's how he's always coped with his insecurities and fears. Now she's come into his world and made it squishy and messy, and that's scaring Su-ho witless, and when she didn't fall into his arms like he expected it was natural for him to lash out. Not nice, but understandable. If you can't fix a bug, you destroy it, so it makes sense to Su-ho that if he can't quantify and control Bo-nui and his feelings for her, then the rational thing to do is get rid of them. The problem is that he doesn't want to, and that makes no sense to his analytical brain.
So in the same way that Bo-nui needs to let go of her superstition and wake up to the real world, Su-ho also needs to relax his grip on control and sometimes just… go with it. I think he's still uncomfortable with it, but he's willing to do it if it's what needs to be done to stay near Bo-nui. They're good for each other — they're coming in from their extremes, and when they meet in the middle, it's going to be a better place for both of them.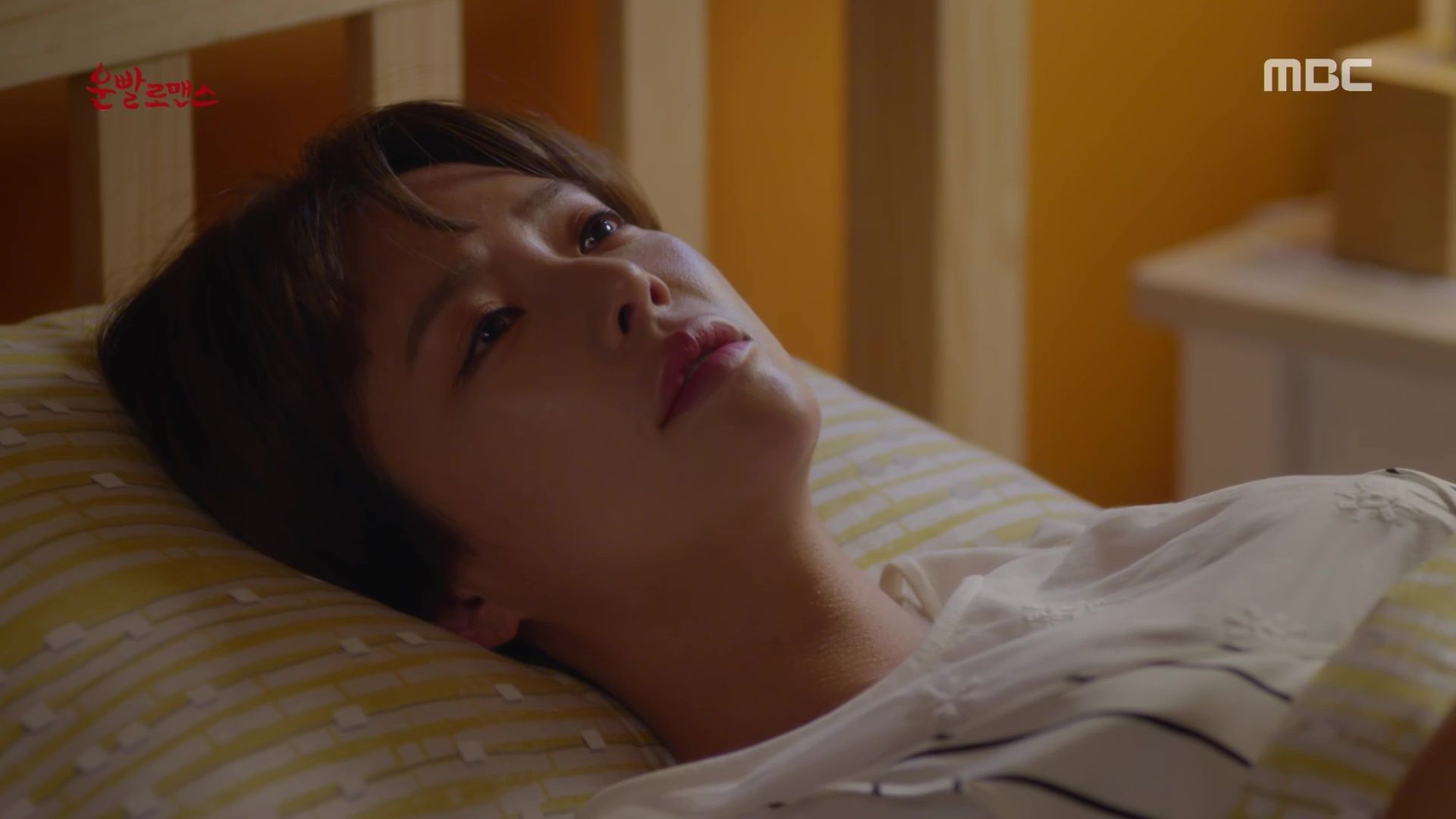 RELATED POSTS
Tags: Episode 10, featured, Hwang Jung-eum, Lee Chung-ah, Lee Soo-hyuk, Lucky Romance, Ryu Joon-yeol