Lucky Romance: Episode 11
Su-ho is going to have to work harder if he plans to win Bo-nui's heart, because she's got a lot more to worry about than dating. Bo-nui has never let her guard down because she's so afraid she's a danger to others, and a lifetime of self-doubt is a high wall to tackle. It will take determination for Su-ho to convince her to feel secure and safe, but luckily, he's got a plan and he's willing to to go extremes for a chance with her.

EPISODE 11 RECAP
Bo-nui allows Su-ho to kiss her for half a moment, then she pushes him away saying that she doesn't want this, but he says she's lying. If she truly didn't like him, she wouldn't have been crying when she said it. Even the Tin Man knows that means it was a lie.
Bo-nui doesn't deny it anymore, but she says that letting herself get this far was a mistake. Su-ho reaches out to comfort her but she slaps his hand away and says they should stop here.
Su-ho grows upset and asks why, when she can't even hide her feelings from him. But Bo-nui is content to like him from a distance, and insists she can get over him that way. He can't understand why she doesn't even want to try, and asks what he should do to convince her of his feelings. He's even willing to go to a fortuneteller with her.
Bo-nui asks if he would really do anything, and Su-ho tells her to just name it. "Forget what happened today. Everything you said, and the kiss." He's too stunned to respond, and Bo-nui leaves.
Su-ho wanders home like a zombie, wondering why this is so hard. He gets a thought, and thinks it might be possible…
Bo-nui dreams of Su-ho, waiting for her with flowers and a smile. She runs into his arms and he catches her, and she thinks that she's never pushed for her own happiness. But in Su-ho's arms she feels safe and happy. The fortuneteller's voice breaks in, "That isn't yours. That happiness isn't yours!" and Bo-nui wakes with a start.
After the previous night's drunken shenanigans, Su-ho's mom decides she's over it with Dad. She draws a line through the yard, forbidding him to come near the house. She's also taken all of his shoes, but Dad retorts that she's the one starting rumors by hanging around with Chicken Ajusshi so much.
Mom says that he's just a neighborhood oppa who makes her think of her childhood, but Dad doesn't believe it's that innocent. He accuses her of planning to run off with him, making her scream in frustration.
Ryang-ha greets Su-ho with confetti and congratulations, assuming that he took Bo-nui to that nice restaurant and won her heart last night. But as soon as he sees Su-ho's dejected face, he complains that Su-ho botched it. But Su-ho angrily insists they didn't go out, so he didn't get dumped, okay?! Okay, little buddy.
He steels himself when Bo-nui comes to his office all excited, hoping that she's realized she made a mistake. But she's here to ask him to be her lucky charm again, because Bo-ra opened her eyes.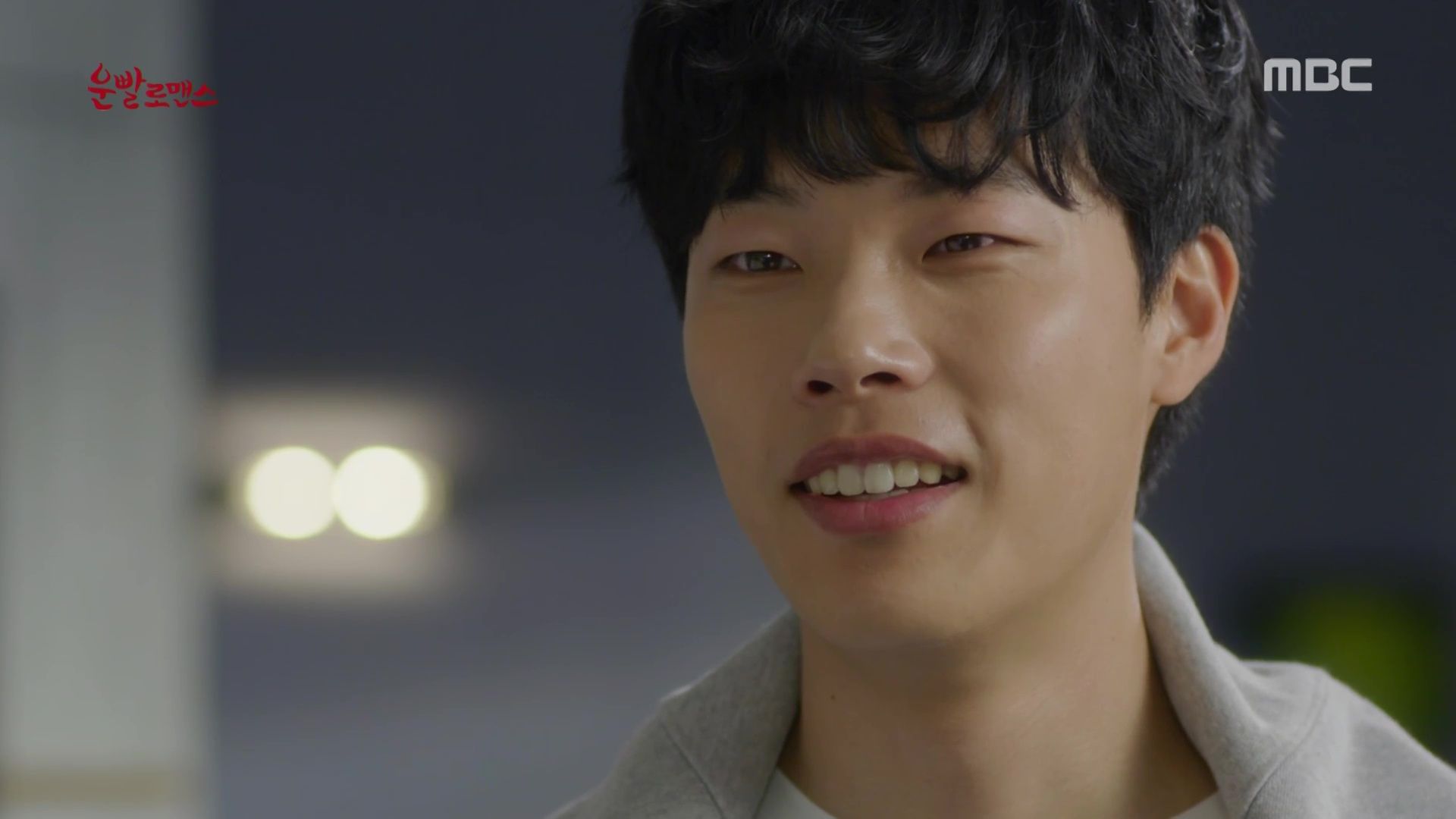 How much do I love that despite his personal disappointment, Su-ho is nothing but happy and relieved to hear this news? Bo-nui still thinks she's being greedy and selfish for wanting to see her sister, but her first thought when she got the news was to tell Su-ho.
She pulls out some red thread first, wanting to protect him and Bo-ra, and instead of mocking her superstition Su-ho just smiles. They tie their pinkies together and go in to see Bo-ra.
Bo-ra is awake, and Su-ho hilariously coughs, wanting to be introduced. When Bo-nui says he's her boss, he objects, and re-introduces himself as "the man your unni likes." Hee. He starts peppering the groggy Bo-ra with questions, and when Bo-nui tries to stop him, he instead settles in for a long chat. I love this so much.
He tells Bo-ra how her sister did so much to try to save her, and asks her to get up soon and tell Bo-nui to be happy, to love as much as she wants, and to hold onto the man she likes. Bo-nui just listens, and looks at him softly.
When they eventually leave the hospital, Su-ho tells Bo-nui to give up. "Give up trying to force herself, and come to me." He points out that Bo-ra woke up the day after they kissed, so she must see that as a good sign. Bo-nui argues that he doesn't believe that, but he says that what's important is that she does. He understands why she needs to believe in something ridiculous, because now he feels the same way. Awww.
He pulls out the tiger necklace he made for her, and says that when he was a kid, math class was boring because he always knew the answers. But he learned to wait for the other kids to catch up, so he can wait for her, too. He gives her the necklace and says that the answers are a given, no matter how long it takes. So when she's ready, she can come to him willingly. They head back to work, still tied together with the red string, and Bo-nui willingly follows.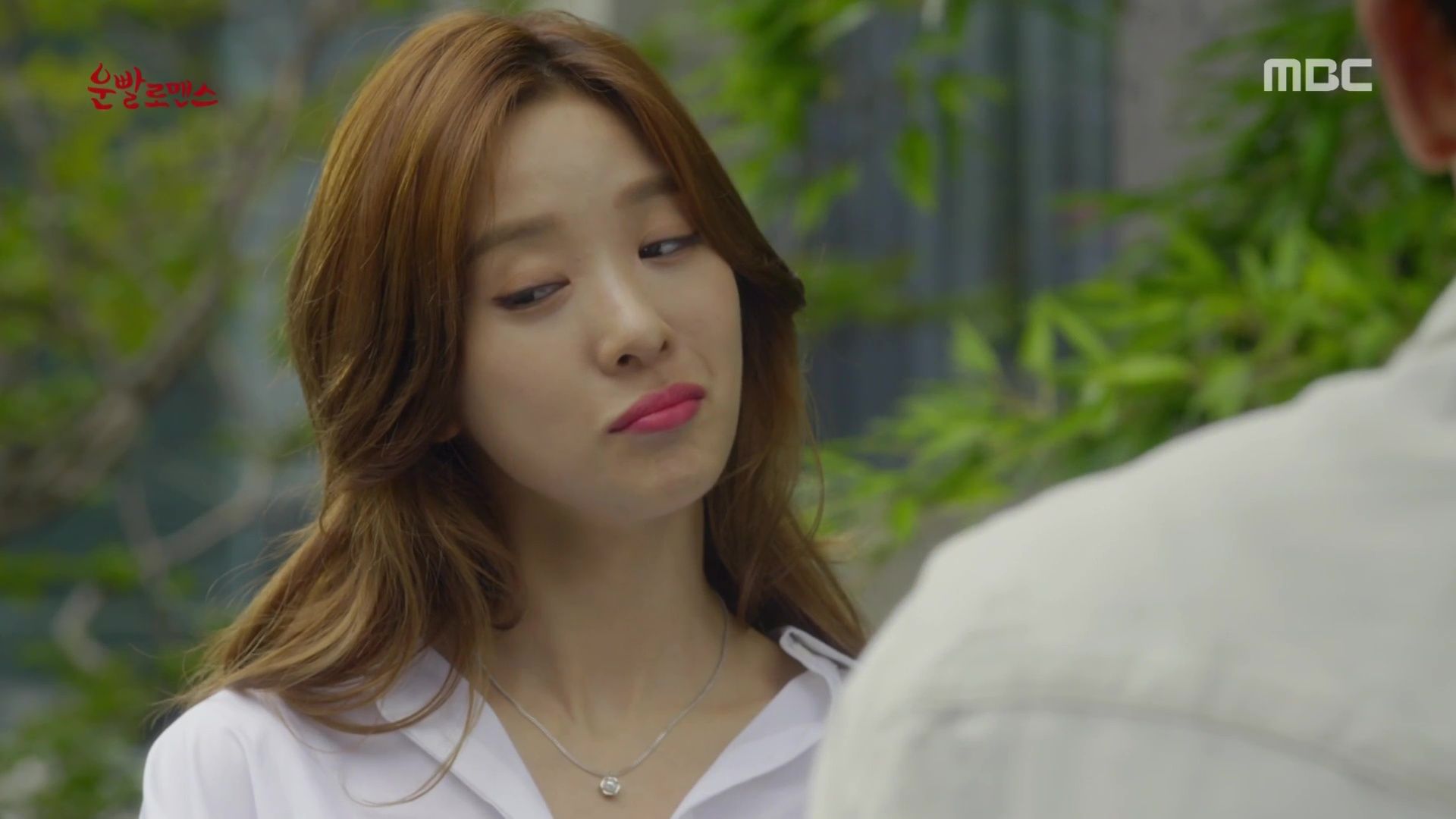 Amy decides to get her hair cut short, I guess thinking that if she looks more like Bo-nui, Su-ho will like her. That's… disturbing. Luckily Gary calls to ask her opinion on diamonds versus emeralds, and she rushes out to meet him at a jewelry store where he's looking at rings.
He says that he's so used to girls approaching him, that he confessed his feelings accidentally. Now he feels he needs to do it the right way. Did he forget the part where he was rejected??
Amy yanks him out of there to remind him that he's going back to Canada in a few weeks. Gary pouts that she is too, and yet she's still pursuing Su-ho, and Amy says that he'll come around once he's done being distracted. Gary says that he's serious about Bo-nui, since he's buying a ring and all.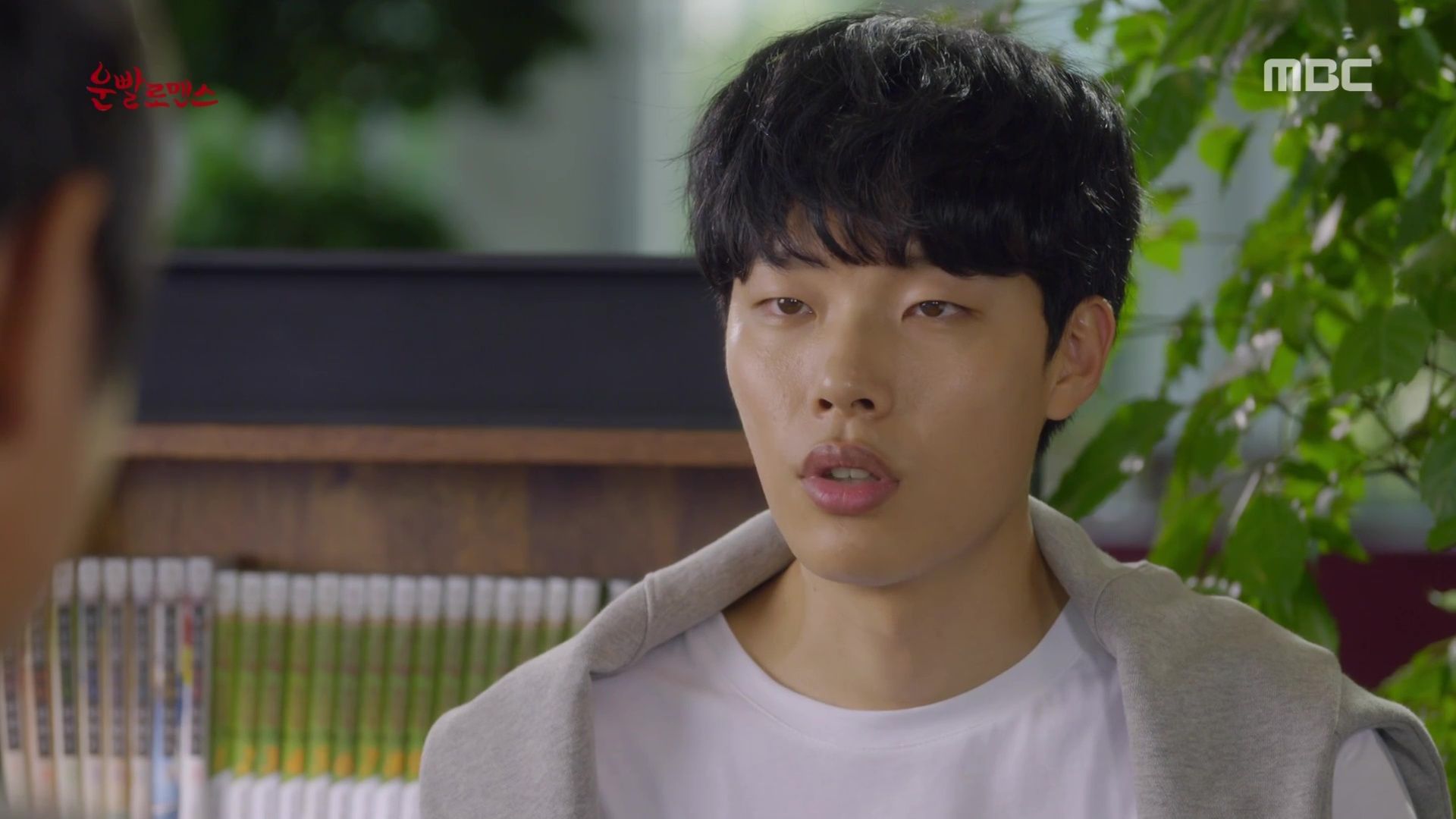 Chicken Ajusshi delivers food to the Zeze office, where he's immediately pounced on and asked why the president of Coconut Company bowed to him. They've figured out that the name of his restaurant, "01 Fried Chicken," refers to the fact that he's the genius first-generation programmer Ahn Yeong-il.
He tries to scurry out of there, but they ask him to take a look at something in the game program that's been difficult to fix. It only takes Chicken Ajusshi a few seconds to pinpoint the problem, though he humbly says that Su-ho could have done it better.
Su-ho takes him down to Ryang-ha's shop to pay him for the damage to his restaurant, though Chicken Ajusshi declines. Su-ho asks how he knows his mom, and Chicken Ajusshi says that they were friends in college. He doesn't know why Su-ho's dad acted that way, and he's uncomfortable with Su-ho's repeated apologies.
He admits that he's been Su-ho's fan since his first game seven years ago, and he always goes to his new game showcases. He says that he was at his peak at Su-ho's age, but despite all the accolades and success, he soon realized that it was a lonely life. No woman would be the wife to a man who lived for his work.
He urges Su-ho to hang onto the person he loves. Su-ho says that he's the first person to tell him this, and promises to visit him often. Once Chicken Ajusshi leaves, Ryang-ha starts in with the teasing, saying that Su-ho doesn't even realize he got dumped.
Bo-nui looks at the tiger necklace, and thinks about how Su-ho said he was willing to wait for her. She starts to put the necklace on, but quickly hides it when Amy walks into the restroom. Amy preens when Bo-nui says she looks pretty, wondering if Su-ho will like it, then pretends that his name just oops, slipped out. Right.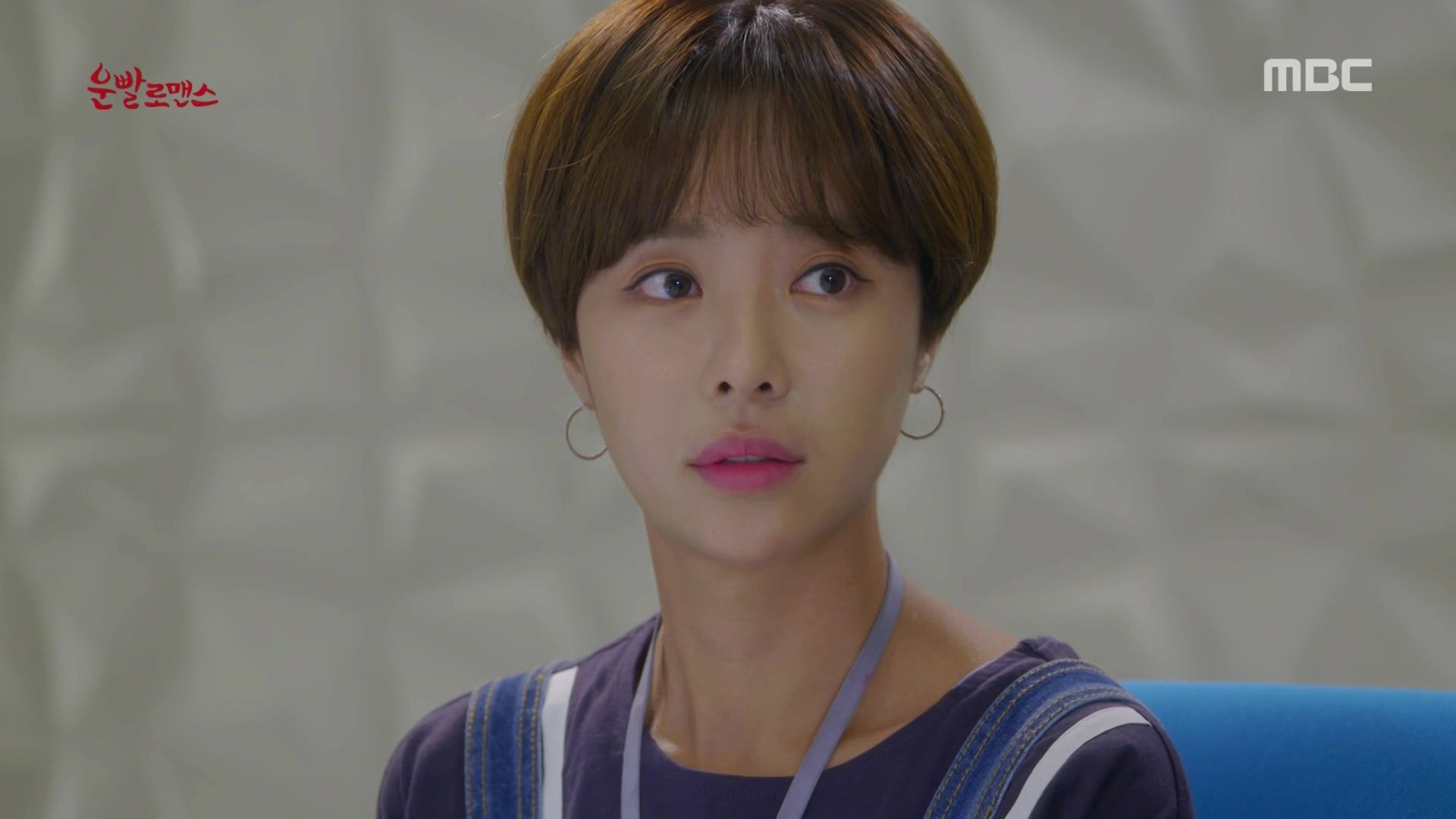 Amy is impressed with the game's progress, though she has a few corrections to make, mostly in defense of Gary's image. She snaps that she expected better of Bo-nui, saying that she doesn't know him as well as she thought, and tells her to put more effort into it. Well, meow.
Later Dal-nim asks what Bo-nui did to upset Amy. She asks if she's mad that Bo-nui dumped Gary, which Su-ho accidentally overhears, and his pleased smirk is adorable. He asks the ladies if Amy gave them too many corrections, but they promise it's do-able.
Su-ho adorably walks backwards in front of Bo-nui as she heads back to the office, and before he leaves her he whispers that she did well and he's proud of her. Okay, stop making me swoon.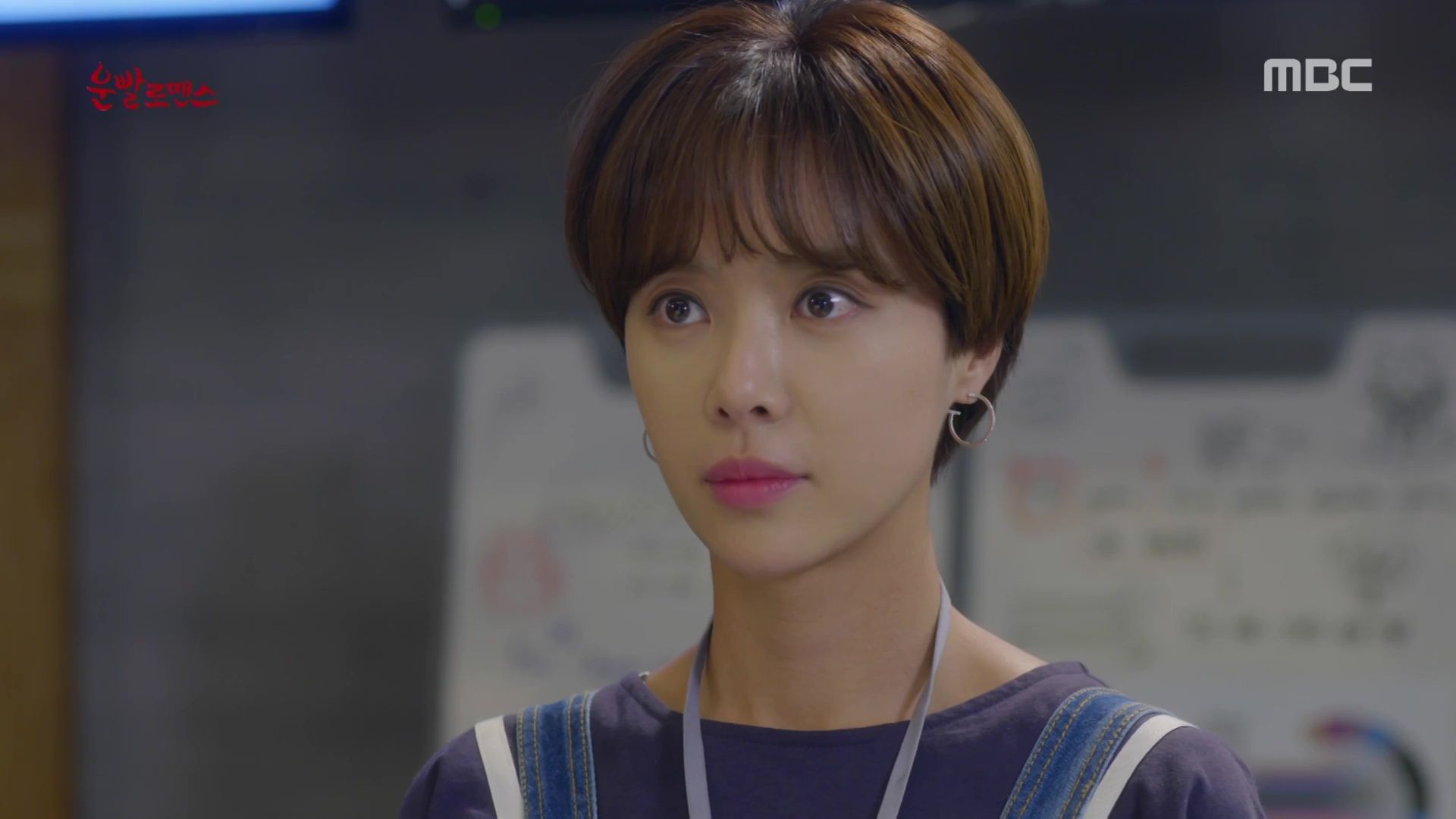 Gary sets the stage for his proposal, and texts Bo-nui to invite her to dinner at his place. She turns him down, blaming the extra work Amy just gave her, so he calls and asks her not to avoid him. He says he'll wait, but she quickly hangs up when she sees Su-ho leaving his office.
Su-ho asks if she still doesn't have an answer for him, knowing that she likes him and not understanding why she doesn't just say yes. Bo-nui says she already told him no, but he just says she's wrong, the answer is YES, and he grumbles that he'll wait some more.
Amy startles him when he gets outside, and wheedles him into a grudging dinner invitation. The meal reminds him of eating with Bo-nui, which makes him smile, and Amy misunderstands and thinks he's remembering when he was eighteen and she bought him sushi. It had made him sick, though Su-ho doesn't really recall, and Amy wonders why he can't remember when he always had a better memory than she does.
That was the day he first told her about his father, and the day she became special to him. She's hurt that he doesn't remember, and Su-ho gently takes her hand. But it's all in Amy's head, sort of exactly like their relationship, and in reality she lets the subject drop.
The mention of sushi has Su-ho ordering some to go, which he says is for Bo-nui since she's working late. Amy sighs that he's certainly changed, worrying so much about his employee, but Su-ho clarifies that she's more than an employee. Amy thinks it's just a momentary obsession because Bo-nui is a novelty.
Su-ho looks at Amy blankly and asks why she came back when he told her not to. She says she was curious about the boy genius who looked so lost, and he asks if she thinks that was love. He's not being snarky — he's really asking, because that's how he feels about Bo-nui. He can't stay away from her, and he doesn't want to see her in pain or unhappy.
After Gary films a brief refrigerator CF, we cut to Ryang-ha teasing Dal-nim and her puppy in the park. Dal-nim complains that his advice isn't helping her land Su-ho, so she's come up with her own plan and asks for his help. Ryang-ha promises her that if she just listens to him, he'll have Su-ho sitting right next to her, so she promises to do anything he says.
First things first, she has to lose some weight and get rid of the glasses and braces. Once she does all that, he says he'll tell her what to do next.
Bo-nui leaves the office late, and hears a haunting whistle in the building. She follows the sounds and finds herself on the roof, where Su-ho is waiting for her with dinner. He avidly watches her eat, wondering if she'll come to him now, but quickly backs off when she starts to put the food down.
Bo-nui says he shouldn't whistle at night, it's bad luck, but he says he did it on purpose and even chose her parents' song, "Sad Fate," with her in mind. Hee, he's so proud of himself.
Su-ho tells Bo-nui that a person tends to remember the last of any experience. So it's his plan to turn her sad memories into happy ones, such as associating her parents' song with something good. Bo-nui seems touched, but she says he still can't whistle at night, and that writing his father's name in red did result in something bad happening. HA, Su-ho's face.
She asks if he's talked to his dad since his drunken fit, which makes him uncomfortable. But Bo-nui says that his dad obviously loves him and probably feels bad, and just doesn't know how to show it.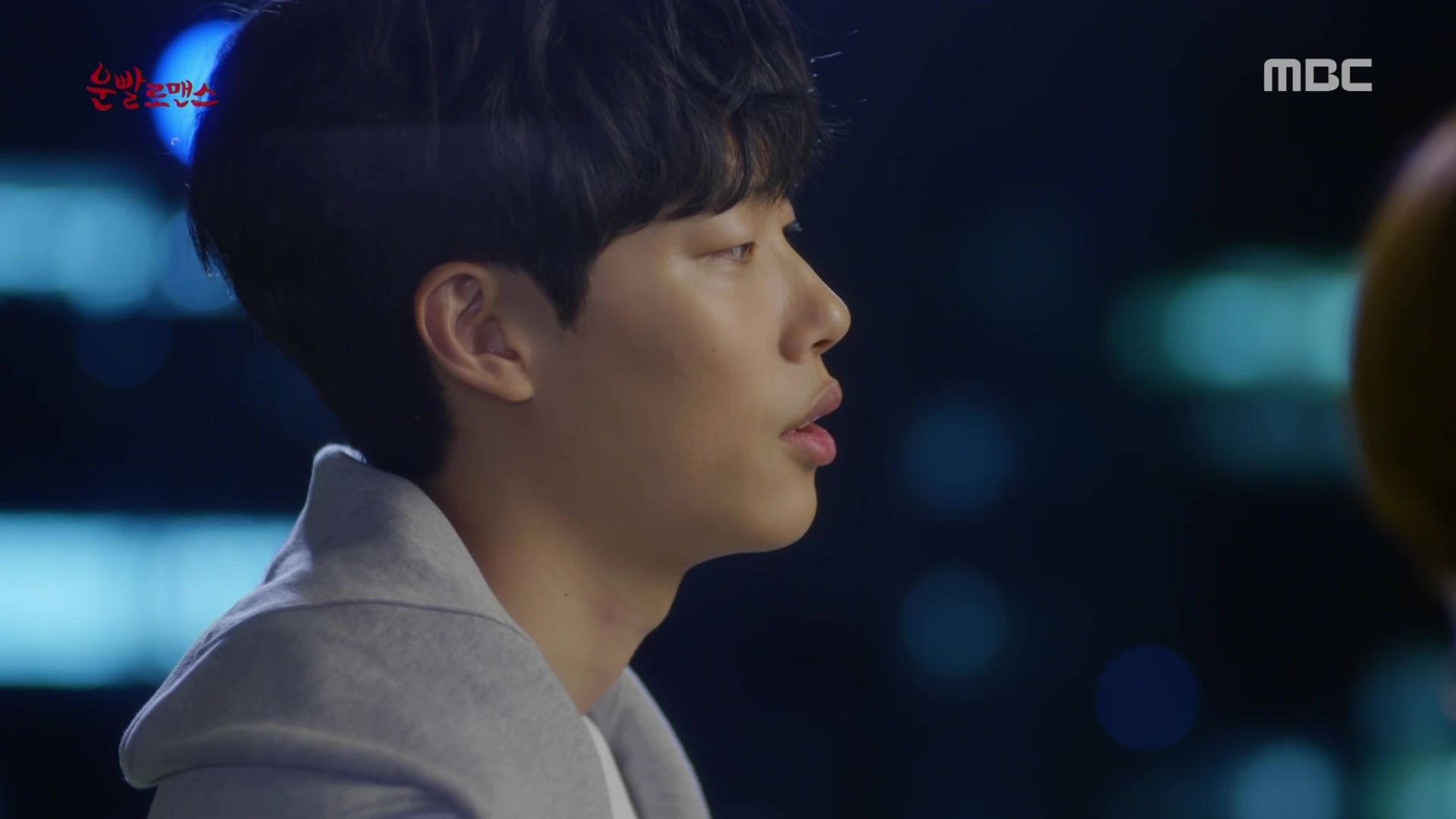 Su-ho asks if she ever wonders if it would be easier if her father wasn't her biological father, but Bo-nui says he should talk to his dad about that, too. He says that they're both too stubborn and don't know how to apologize, like magnets that repel each other — they're too alike.
When Bo-nui doesn't show up, Gary decides to bring dinner to her, and finds Boss Won asleep at the security desk. Boss Won sends him up to the office, where she's trying to work while Su-ho stares at her, ha. When she tries to direct his attention to the computer he leeeeans in close, as if the screen isn't big enough to see from across the room.
Gary sees them that way, with their faces close and smiling, and he leaves without delivering the food.
Su-ho makes the most of his proximity to Bo-nui, and when she turns to face him, he closes his eyes and puckers up. She chickens out and shoves him, threatening to file for a restraining order, but Su-ho whines that they already kissed! Twice!
Not only that but she kissed him first… which Bo-nui barely remembers. Su-ho grouches that he didn't hear bells or anything like people say you do with your first kiss, which is news to Bo-nui. She just assumed he kissed Amy, but Su-ho is upset and embarrassed now.
He blurts out that everything he did with Bo-nui was his first. His first confession, first holding hands, and first kiss, and bluhbluhbluh… he tries unsuccessfully to stop talking, HAHA. He nervous-laughs that she's responsible for him now, and escapes to his office.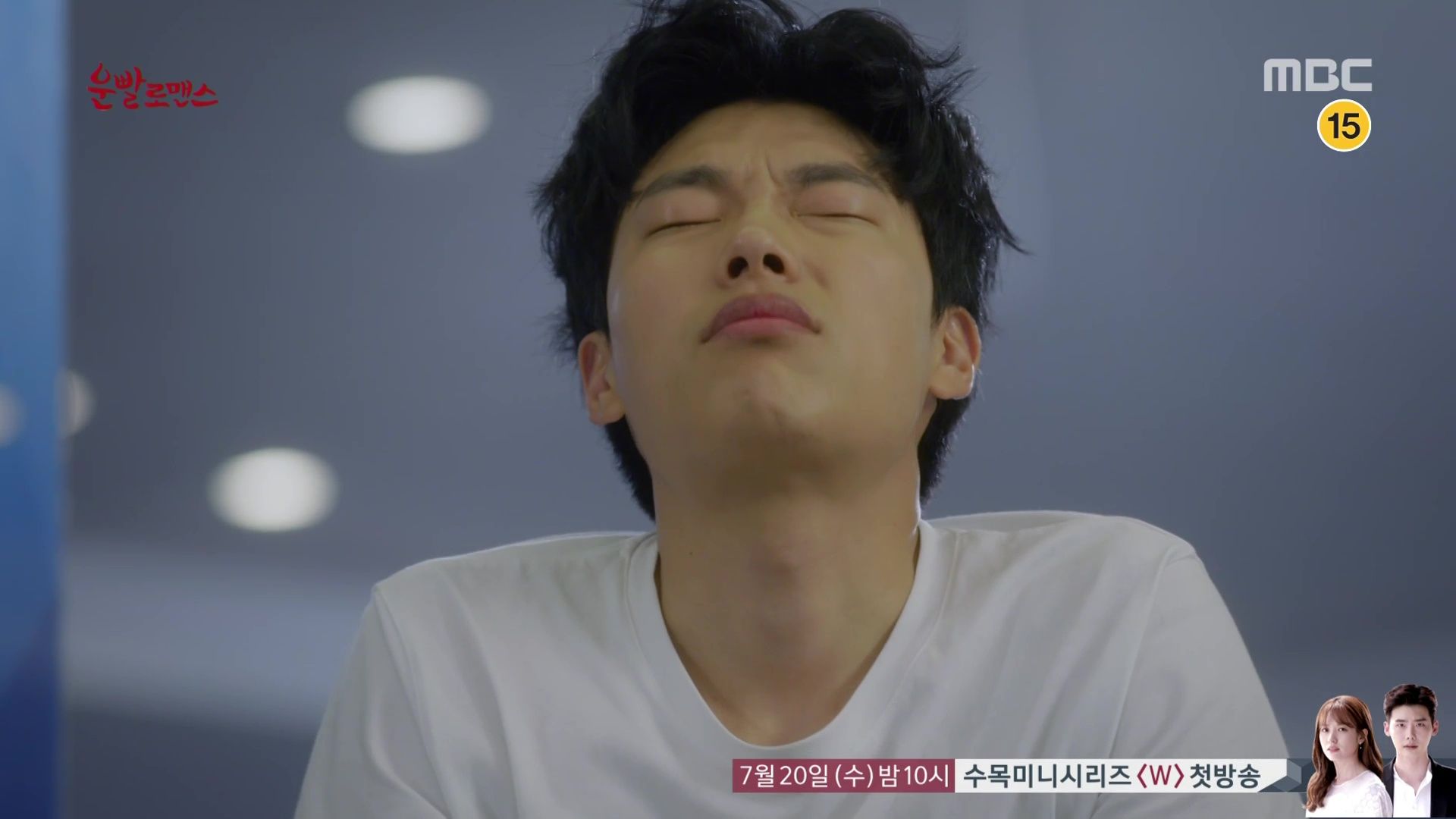 He takes a moment to compose himself and bravely goes right back out, but Bo-nui leaves before he can say anything else. Su-ho cringes at how badly he flubbed that whole conversation.
He calls Bo-nui later to see if she got home okay, as he hangs up the pictures he took of her on the retreat. He says that he misses her, and Bo-nui pretends to lose the connection and hangs up. Su-ho wonders how long she'll take to answer his simple question, and tells her picture to hurry up.
Bo-nui performs her nightly prayer, and this time she asks for help for herself. She wants to trust Su-ho, and hold his hand, but the help she wants is the ability to control her feelings.
Gary shows up on Bo-nui's doorstep the next morning, and gives her a pair of sunglasses to hide her face from the reporters. She apologizes for not showing up last night, promising to eat with him soon, and he sends her off to work with a smile, though the smile drops once he's alone.
Boss Won stops Su-ho's father on his way into the Zeze building, disbelieving that he's Su-ho's dad since he's got a description, and this man is sober. Lucky for him, Bo-nui recognizes him, but he's embarrassed now and beats a retreat.
Su-ho jumps on the elevator with Bo-nui and asks how things are going with the game. She says it's fine, and when he slips in "What about dating?" she forgets herself and starts to answer something about tonight. She stops herself, but he gives her this smug look like Yeah, that's what I thought.
Su-ho is thrilled that he'll have his answer by tonight, until his mom texts that she's at his place. He realizes that he's got all those pictures of Bo-nui up in his room, and runs downstairs to ask Ryang-ha if he gave his mom his passcode. Then he literally rips the edge off the counter when Ryang-ha says he did. ~PFFT~
Su-ho is panicking so hard he can't unlock his bike, so he grabs a taxi and rushes home, not even stopping to say hello to his mom but just running straight upstairs. He doesn't see anything, and before she goes she says that he should come home more often and she won't have to come to his place, begging him to talk to his father.
It's unclear whether Mom saw Bo-nui's pictures, but interestingly, she calls Bo-nui out for coffee to get to know her better. She asks all about Bo-nui's family, where she went to school, and even whether she's dating Su-ho.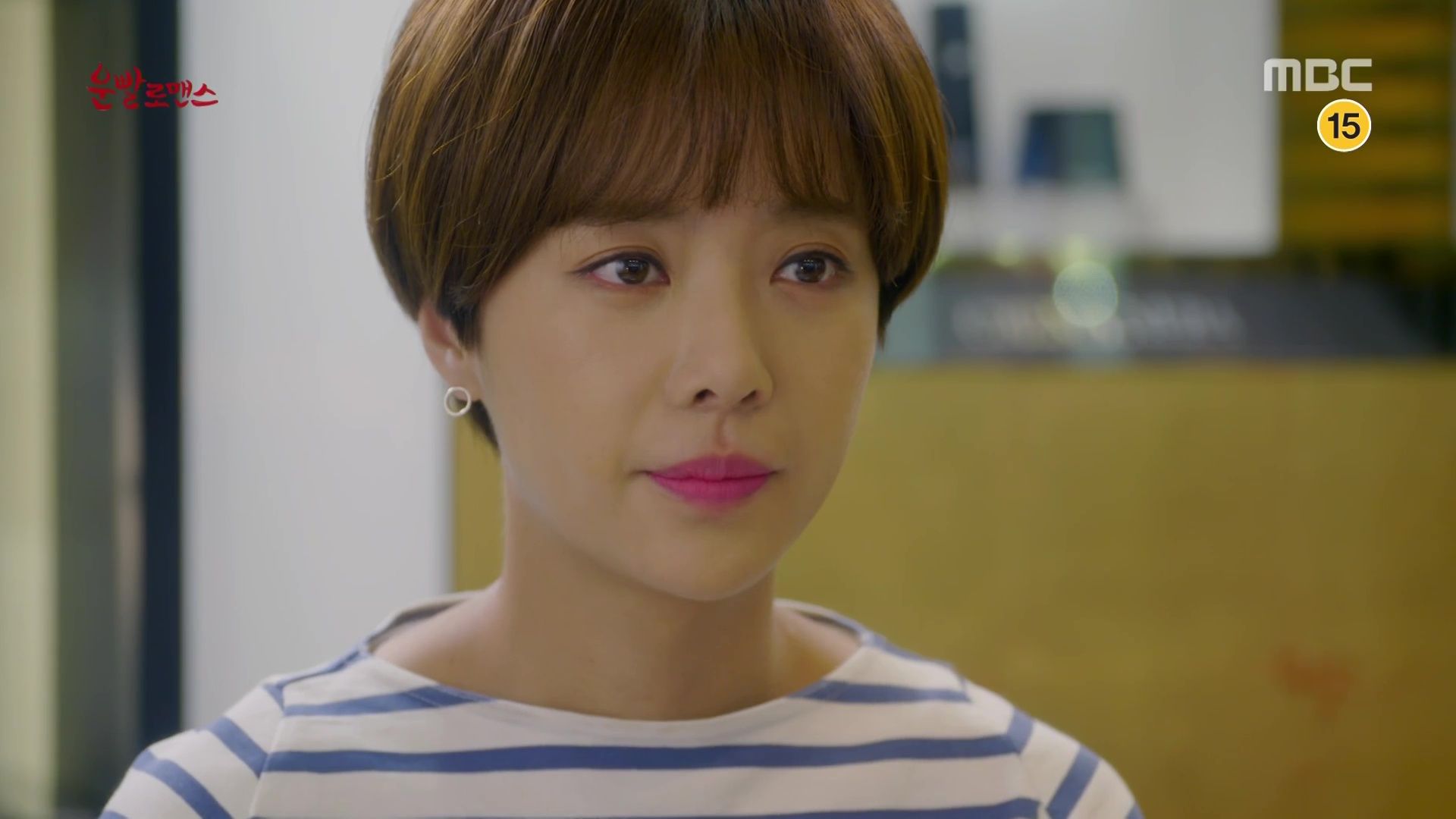 She's surprised when Bo-nui denies it, since she knows her son likes her, but Bo-nui says that she doesn't return his feelings. Mom gets upset that Bo-nui rejected Su-ho, but takes Bo-nui shopping for makeup (threatening to buy her a mink coat if she refuses, ha).
Aha, she did see the pictures, because she tells Bo-nui that she saw them all over his room. She backs off when she sees Bo-nui's discomfort, but insists on giving her the makeup anyway, and asks for a favor.
Ryang-ha teases Su-ho about the pictures and actually manages to make him smile, calling him a pervert who likes Bo-nui's rejection. Su-ho says that it's not like he's waiting for a train that will never arrive — his train will arrive eventually.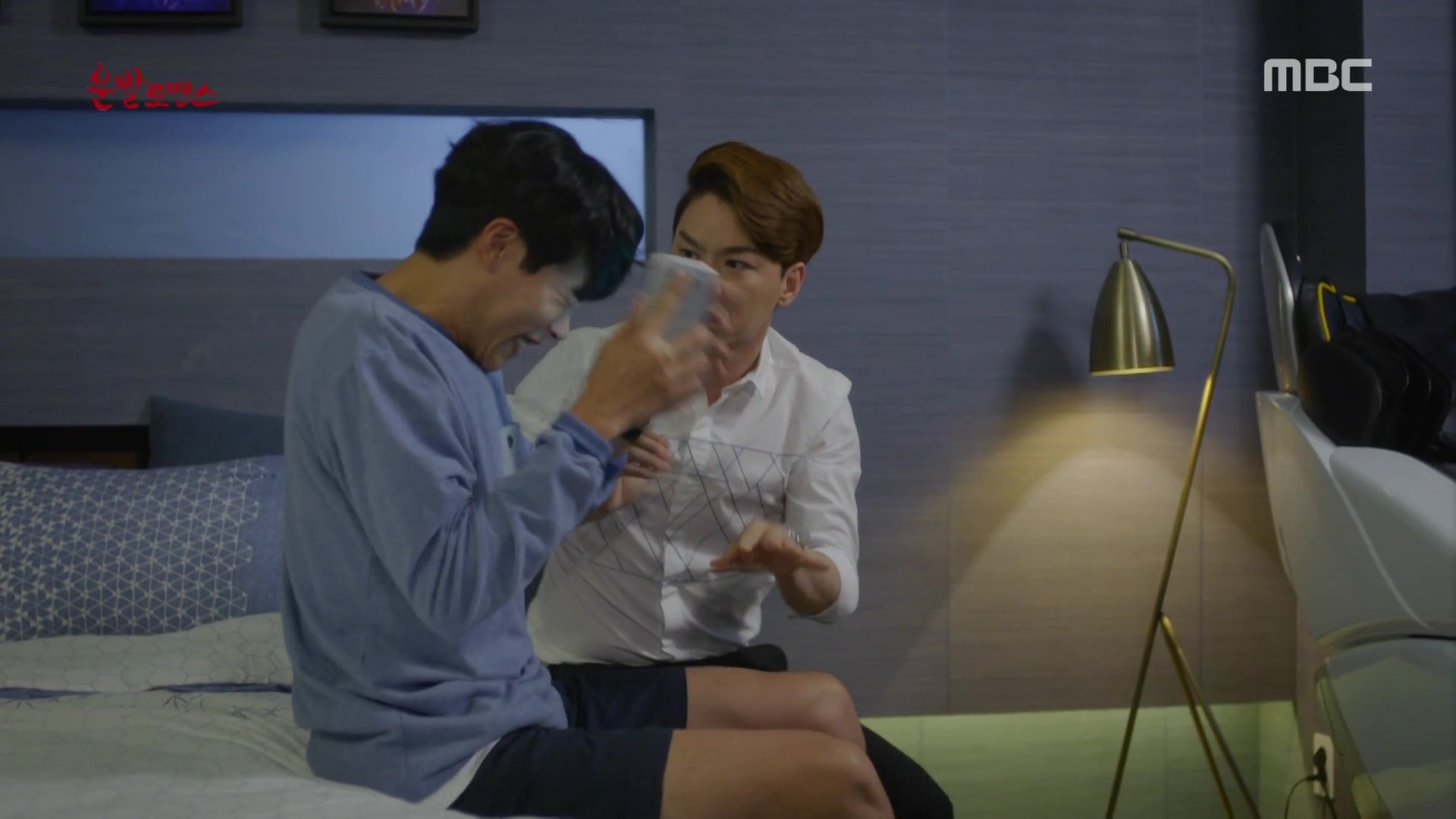 Both men freeze when Su-ho's phone lights up with a call from Bo-nui, then freak out like little girls. Su-ho plays the call super-cool, which Ryang-ha assumes means he was rejected again, but they do the Happy Dance of Joy when Su-ho says she asked him to lunch.
Meanwhile Bo-nui prays at her little altar, over a talisman with Su-ho's name on it, that all obstacles will be removed.
Su-ho's mom finally hands over Dad's shoes and tells him to come with her, threatening to divorce him if he refuses. All he's allowed to say today is "that's right."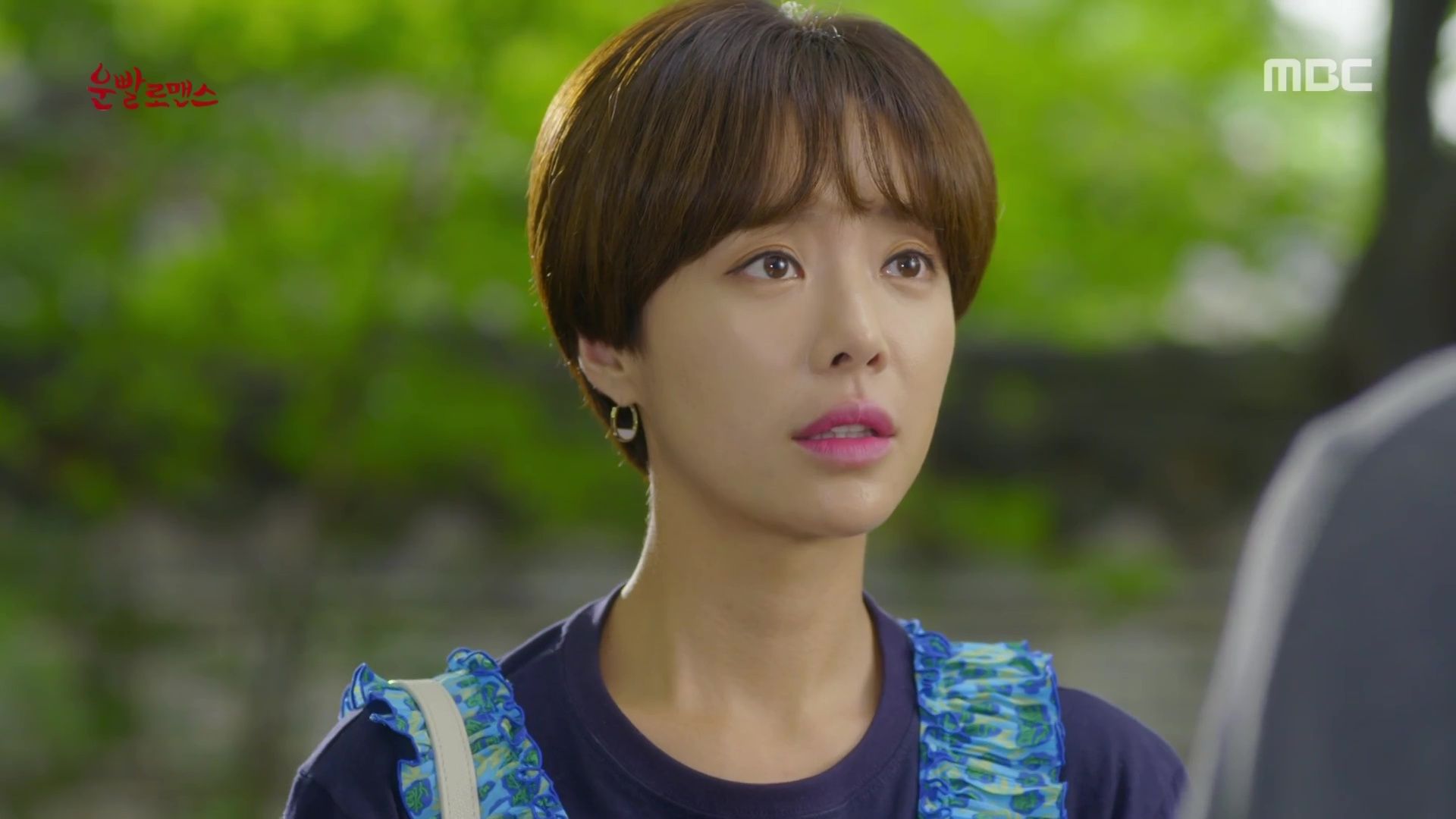 Su-ho gets ready for lunch, changing outfits a thousand times and practicing being cool in the mirror. He shows up all excited to tell Bo-nui that he finally understands the theory of relativity, because ever since last night, every minute felt like an hour, and now that he sees her it feels like time has stopped. That is the most adorably geeky thing anyone has ever said.
He's all eager to get inside and talk, but Bo-nui stops him, and he looks at her with this betrayed expression when he sees that his parents are here. She's prepared to leave, but Mom asks her to stay and eat with them. Su-ho shuts right down, which is painful to see.
Mom says it's been almost twenty years since they all ate together, and she wants to talk and let go of all misunderstandings. She tells Su-ho that Dad has stopped drinking, but Su-ho is completely unresponsive, and Dad breaks script to tell him to stop being so obstinate.
Su-ho stands to leave, but he turns back to ask his dad why he threw a seven-year-old into the ocean. Dad says he just needed to learn to swim, still refusing to admit it was wrong, and Su-ho tells him that he's been afraid of water ever since.
He says that even the smell of the ocean makes him sick, which is why he never goes home (they run a fishery). Dad still accuses Su-ho of being unreasonable, calling him an arrogant know-it-all ever since he was little.
For once, Su-ho speaks up. "I was just a kid. The ocean and the dark nights frightened me. I was a child scared of strangers touching me, laughing at me and watching me. You are the ones who didn't think of me as a child." He leaves, and Bo-nui goes after him.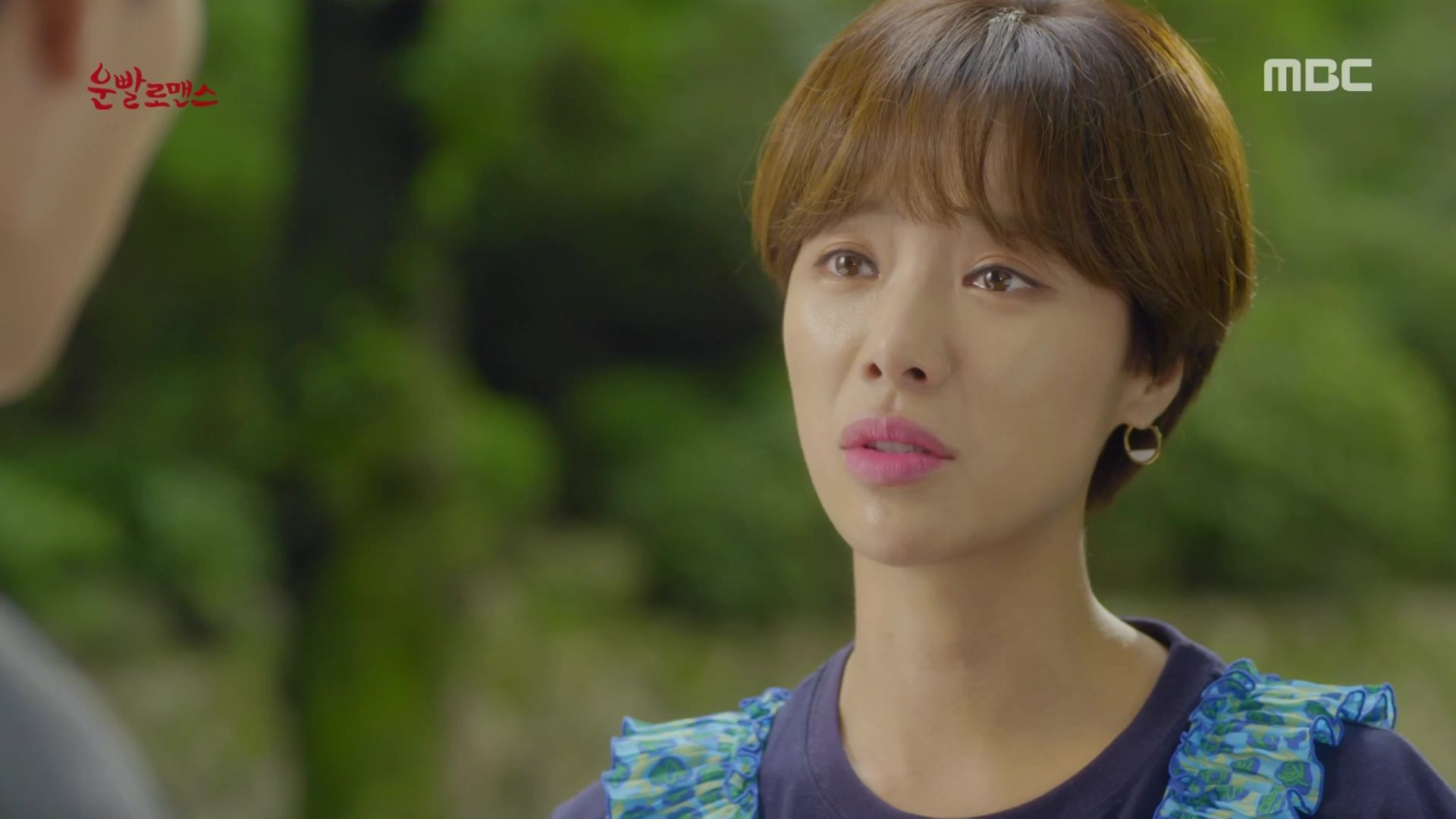 Su-ho shakes off Bo-nui's concerned hand, and she apologizes for not telling him about their plan. He agrees that she should have, but says that what angers him the most is her. "I know I've been chasing you. Did you think you could treat me however you want?"
Bo-nui says that she felt bad for the way he hardened his heart against his parents, but Su-ho says that doesn't justify lying to him. Bo-nui admits she was wrong, but says that it was still Su-ho who had the worst behavior today, and Su-ho reels. "So I'm at fault again."
He tells her that he didn't know she thought that way about him, and that he was excited all morning to see her. He thought they were solving their problem together, "But I guess I was wrong." He apologizes for bothering her, and turns to leave.
He stops as soon as he turns the corner, waiting to see if Bo-nui will follow him. But she doesn't, and Su-ho keeps walking.
EPILOGUE. After Su-ho blurts out that Bo-nui was his first kiss and escapes to his office, Bo-nui collapses in her chair. She lays her head on her desk and smiles, "That was his first kiss."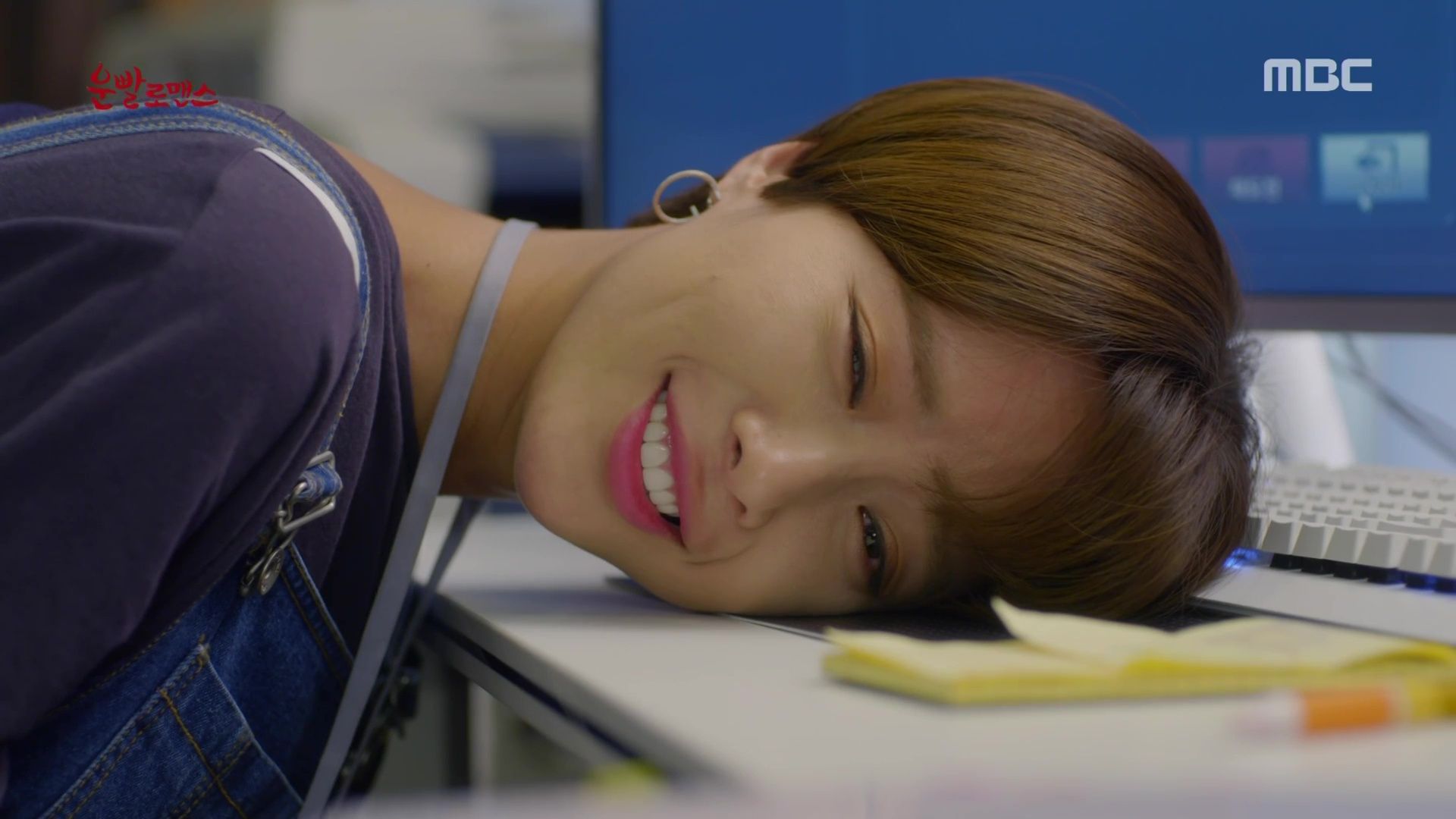 COMMENTS
I hadn't thought deeply about the differences between Su-ho's and Bo-nui's family lives, and how that could affect their relationship with each other. I can see both of their sides — Su-ho has been deeply scarred by his parents, but Bo-nui wants him to appreciate them while he has them. Still, it was wrong of her to lie to him, to use his feelings for her to trick him into a conversation he wasn't ready for, and I'm glad he stood up and said so to her.
Backing up a little… wow, how wonderful was Su-ho's morning-after-the-kiss confession? I love how he was able to articulate to Bo-nui how he feels, and that he understands why she needs to believe in something even when it doesn't make sense, because he's now hanging on even though it doesn't make sense. His explanation of how he's used to getting to a place first and waiting for others to catch up was so sweet — he was basically saying that it's okay if she's not in the same place as him right now, and reassuring her that he can wait for her. I also appreciated that he was telling her that he'll back off and cool down, but it doesn't mean he's giving up — he just wants her to come to him of her own volition. If Bo-nui hadn't fallen for Su-ho yet, surely that did it. I know I would have been a puddle.
We finally got to see in this episode why Gary will never get the girl — when he confesses and she turns him down, he decides to double down and goes ring shopping. Talk about jumping the gun. Aside from the fact that she just told him no, does he really think that Bo-nui is the kind of girl to be swayed by a bauble, and would he want her if she was? I think Gary said it pretty well himself — he's so used to girls throwing themselves at him (or he's watched too many dramas) that he doesn't understand that the worst thing you can do when a girl doesn't like you is to push even harder. He's only going to push her away, and ruin their friendship in the process.
The difference between Bo-nui's rejection of Gary and her rejection of Su-ho is obvious to Su-ho… he knows she likes him, but he understands that her circumstances make it hard for her to easily accept love, whereas Gary is trying to make feelings happen where they don't already exist. Both men know how she truly feels, but Su-ho is the one who actually attempts to work with her. When Su-ho is rejected, he backs right off. He lets Bo-nui know that he's still there, and he'll wait, and that he understands how she's feeling right now. He's willing to give her space and time to figure out everything that's happening in her life, including her feelings for him, and he tells her bluntly that he won't give up but at the same time, he doesn't push. That's how you win a girl's heart… not with shiny rings or a pretty face, but by letting her know that you understand her and giving her room to think. He's not perfect, and he still gets impatient, but ultimately he's willing to hang in there for her to come around on her own.
But I also like that, while he's waiting, he's stepping up his wooing game. He's thinking about what Bo-nui likes, what would make her happy, in an effort to convince her that he's the one for her. Rather than just insisting he likes her, he's thinking about her and her needs more than his own, which is a step in the right direction. Bo-nui has never taken care of herself, and that security is what she wants and needs, even if she hasn't yet figured that out. But Su-ho has, and he's doing the exact right thing by showing her that he can be that for her. His decision to take her bad memories and make them happy is so insightful of him, and really shows that he's interested in her well-being beyond just whether or not she likes him.
But it's nice to see that even though he's starting to think more emotionally than rationally, it's not changing Su-ho in any fundamental way. He's still the dorky awkward guy who flails all over himself when he's around Bo-nui, who falls back on his robotic vocal tics and insistence that their relationship is only logical when he gets unsure of himself. But it's wonderful how he's using his nerdy tendencies to help Bo-nui, such as using psychological theory to make a plan to turn her sad memories into new, happy ones. The Tin Man may be discovering his heart, but he's still the lovable Tin Man in the end.

RELATED POSTS
Tags: Episode 11, featured, Hwang Jung-eum, Lee Chung-ah, Lee Soo-hyuk, Lucky Romance, Ryu Joon-yeol