The fisticuffs begin on Bring It On, Ghost
The action is just getting started on tvN's summer horror comedy Bring It On, Ghost, which features an odd-couple relationship between an exorcist and the schoolgirl ghost who moves into his home. The webtoon that the series is based on has the two leads meeting in a violent, epic showdown where both sides are shocked that the other keeps fighting back and not dying. Leads Kim So-hyun (Page Turner) and Taecyeon (Assembly) are busy learning fight choreography for their scenes, and it's pretty cool to see Kim So-hyun taking on a badass action role.
The new Monday-Tuesday drama stars Taecyeon as a college student who moonlights as an exorcist. It's a fancy term but he's not expelling them by supernatural means — he mostly beats the crap out of ghosts until they flee whatever place they're haunting, because he can see and touch them. That works fairly well for him until he meets Kim So-hyun one night while he's on the job, and she surprises him by fighting back.
She's a high school senior who died before being able to do the one thing she lived her whole life for — taking the college entrance exam. She'll take up residence in the exorcist's house and begin to discover that life (or the afterlife, rather) can be full of fun and excitement beyond studying.
Kwon Yul (One More Happy Ending) will play a mysterious vet, and Kang Ki-young (Come Back, Ajusshi) and Lee David (Mirror of the Witch) play Taecyeon's friends and members of a supernatural club called Ghost Net. In the stills it looks like a super geeky club that watches reruns of the The X-Files and makes videos about hauntings or something.
In Taecyeon's character teaser, we don't get much else beyond him running through the streets to chase down a scary ajusshi ghost. I like the behind-the-scenes clip of him and Kim So-hyun in fight training, because they look like they're having fun and getting into the action, which is promising. Plus, Taec tells the trainers that Kim So-hyun's character is technically supposed to be a better fighter than him, which makes me very happy. Pint-sized girl kicking ass and taking names — what's not to love?
Bring It On, Ghost premieres July 11 on tvN.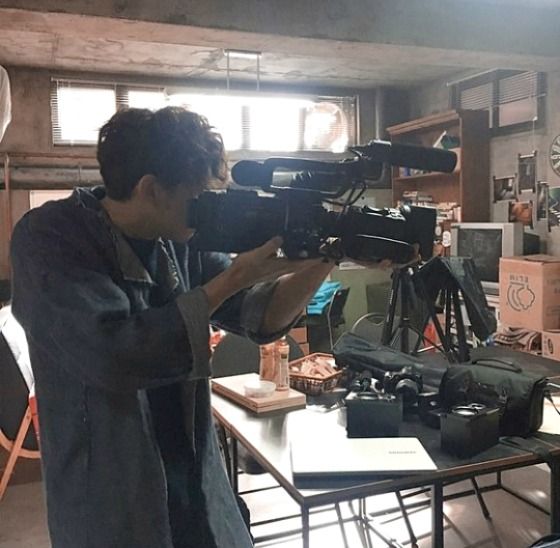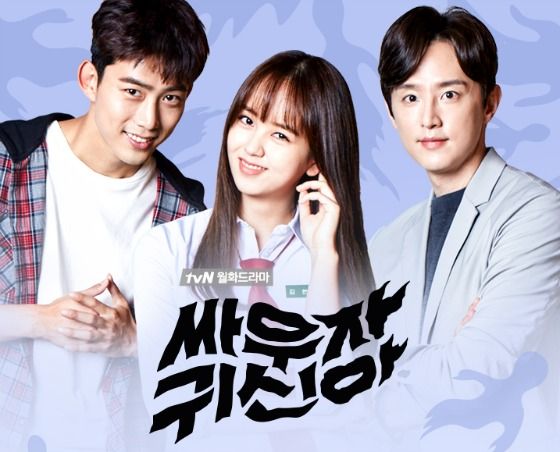 Via News1, Green Post
RELATED POSTS
Tags: Bring It On Ghost, Kang Ki-young, Kim So-hyun, Lee David, Taecyeon