W's Olympian shooter and rookie doctor
Here's another batch of stills from MBC's upcoming inter-dimensional romance suspense drama W–Two Worlds, starring Lee Jong-seok and Han Hyo-joo in a love story about a man and a woman from two parallel universes. The latest stills feature the leads in their separate worlds — Lee Jong-seok as an Olympian shooter and Han Hyo-joo as a rookie doctor — before they cross the barrier between worlds and start getting entangled in one another's lives.
Lee Jong-seok plays an Olympic gold medalist shooter who goes on to major in computer science and become a venture capital CEO and trillionaire, all in his youth. And Han Hyo-joo is a second-year surgical resident who's caring and warm-hearted, and beloved by all her hospital co-workers. They both live in contemporary Seoul, but in two different worlds, one fantasy and one reality; one day the barrier between their universes breaks down, and that gap allows them to cross over.
I can't wait for this romance to get started, because the stakes are as high as a time-travel drama — lovers separated by universes instead of centuries — but you also get to play with a parallel fantasy world where regular rules might not apply. The premise is fresh and interesting, and I like the possibility of not knowing where the story will lead. Plus, lovers doomed to not exist in the same world? That's some good angst right there. Like the last still below says, "I live here… and you live there…"
W–Two Worlds premieres July 20 following Lucky Romance.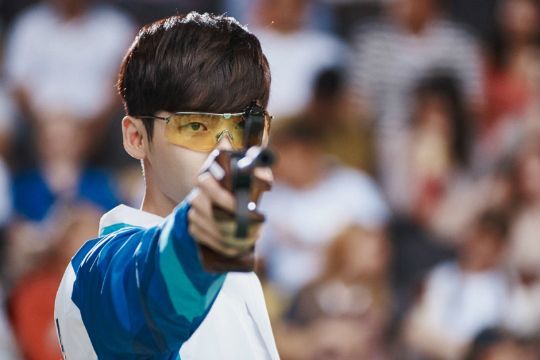 Via My Daily, Sports Chosun
RELATED POSTS
Tags: Han Hyo-joo, Lee Jong-seok, W–Two Worlds