Beautiful Mind: Episode 11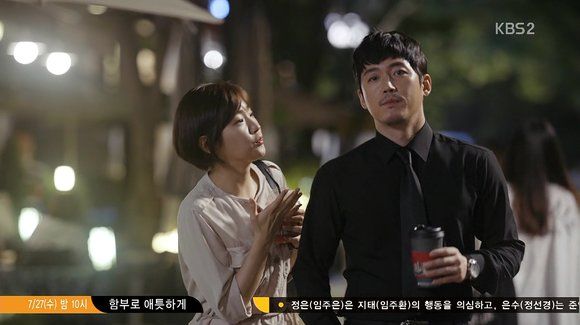 Cuteness abounds in this episode as the murder mystery and conspiracy takes a slight backseat, shifting the focus to Young-oh's emotional growth and the bonds he creates with the people around him in his own brash, blunt way. It feels like every moment of laughter and sweetness has been well earned for both the audience and Young-oh, and we can only hope that going forward, our unemotional yet empathetic hero gets to enjoy many more of these lighter moments before the final curtain falls.

EPISODE 11 RECAP
A teenaged Young-oh watches his classmates weep as a beloved teacher says her farewell. She goes around the class, affectionately teasing and comforting the students. When one girl bursts into tears and hugs her, Young-oh wonders what is so sad about the teacher's advice: "Don't sleep in class." He examines the kids around him and tries to mimic the facial arrangements of sadness, hoping a tear will slide out.
As he tries his best, his teacher comes around to his desk. She hugs him and thanks him for trying to rein in his tears like a big boy. Young-oh thinks wistfully to himself that he knows everything about tears — down to their chemical composition and density — but he has never been able to learn how to cry.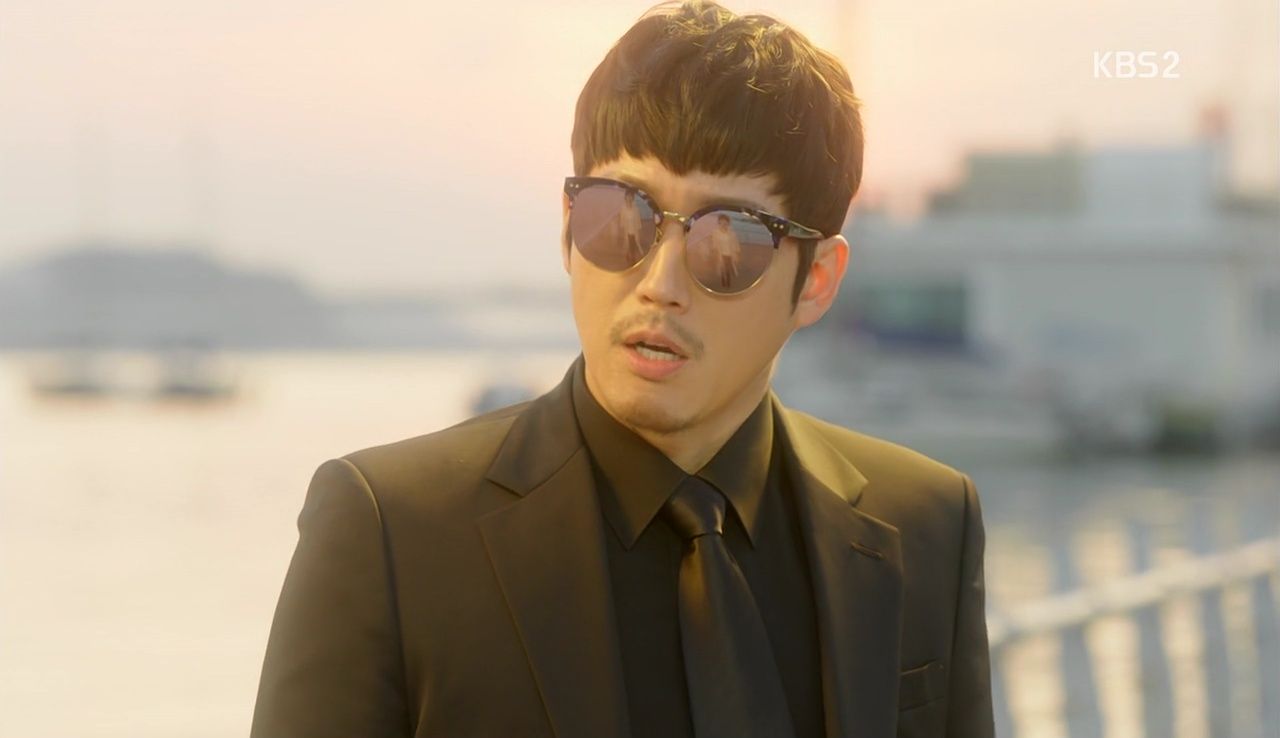 In the present, Young-oh tells a startled Jin-sung that he has begun to love her. He prompts her to tell him her feelings but Jin-sung laughs awkwardly, cornered, and says that she doesn't know. Young-oh reacts with confused frustration. How can Jin-sung — his emotional Wi-Fi — not know? Jin-sung admits sheepishly that he's right, and agrees to give him an answer immediately.
But at this, Young-oh suddenly lets out a nervous gasp, and hurriedly calls up the hospital to ask if there are any emergency cases for him to take on. Then he hangs up, and tells Jin-sung that he can't hear her answer just now, since the hospital just called with an emergency.
Amused, Jin-sung points out that she just saw him calling the hospital, but Young-oh claims that who called isn't the point — the important thing is that there's an emergency, so he absolutely can't hear her answer right now. Jin-sung tries to stop him, but he tells her to take her time, and not just give the first answer that comes to mind. Jin-sung laughs to herself as Young-oh hurries away.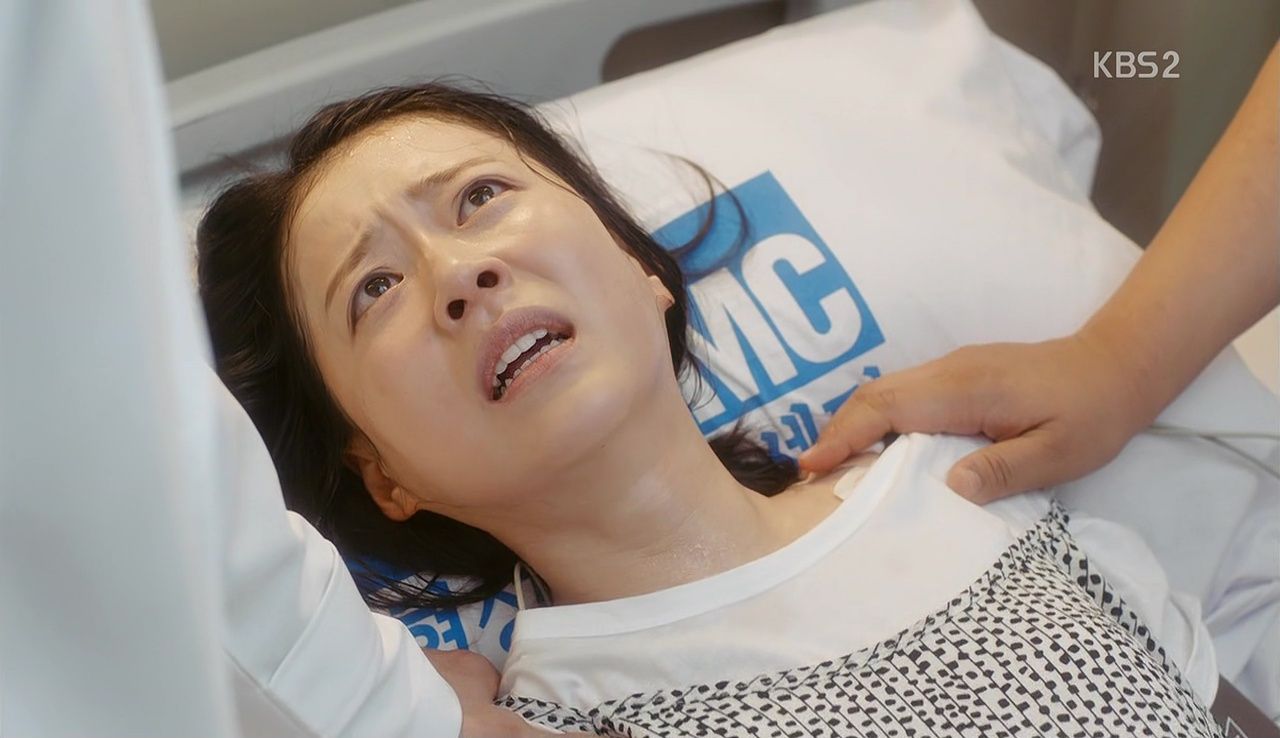 At the hospital, a partially paralyzed pregnant woman is refusing surgery, since the anesthesia might harm her unborn child. Young-oh orders the staff to get obstetrics to deliver the baby early, after which he will operate to relieve the brain hemorrhage causing the paralysis. But the patient becomes agitated at the thought of the child being born at twenty-nine weeks.
A woman arrives with the patient's two children, and Nurse Jang, thinking she's family, explains to the woman that the patient must have surgery immediately. When she hears that inducing labor would be necessary, the woman exclaims that it would be too dangerous for the baby. The patient begins to cry, and admits that the baby she's carrying isn't hers. She's a surrogate to a couple that's paying her to deliver a healthy child.
The resident with a crush on Lee Shi-hyun, Resident Yang, meets his middle school frenemy in the hospital elevator. Apparently, he would steal Resident Yang's basketball shoes whenever he wore a new pair to school.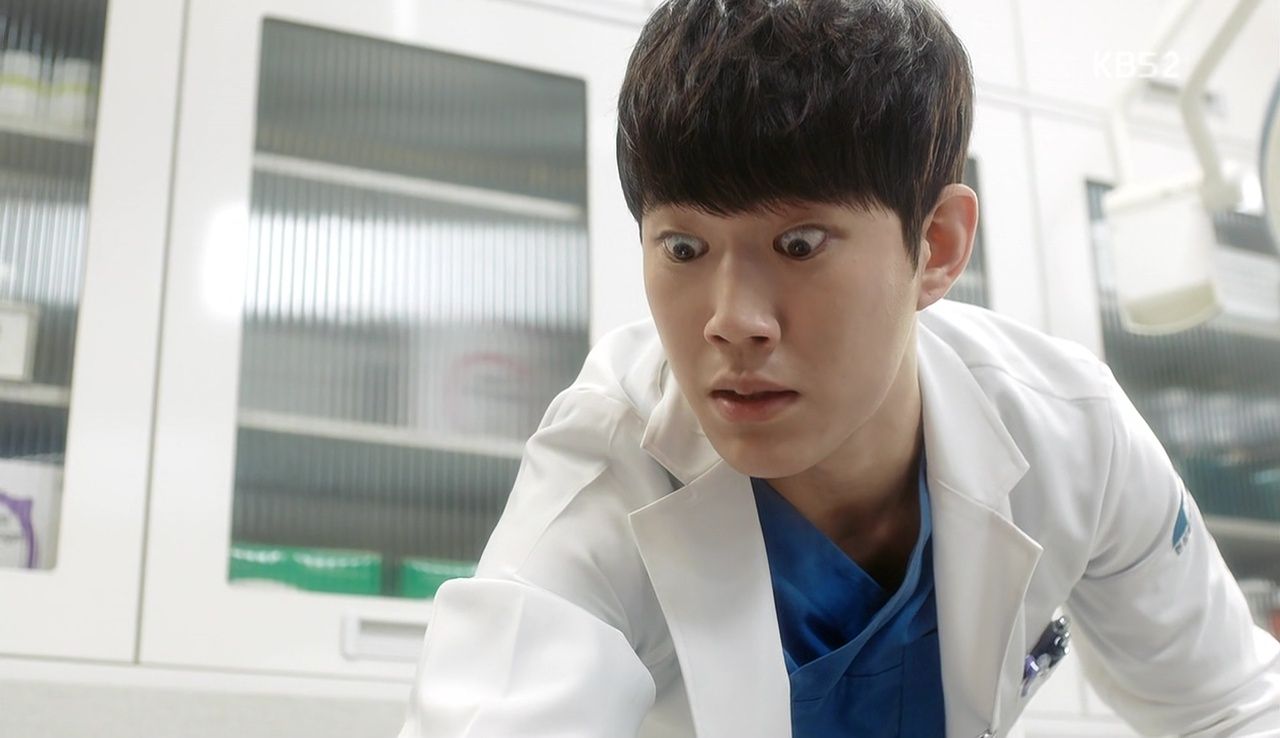 His friend seems a little embarrassed by it now, but jokes that if he hadn't done that, Resident Yang would have been playing basketball now instead of being a doctor. Resident Yang laughs and agrees. Suddenly, his friend collapses on the floor. Initially thinking it was just a joke, the resident is startled when he sees blood seeping out from under his friend's prone head. He quickly takes him to the emergency ward and stitches up his head wound.
Young-oh and Nurse Jang find out that the woman with the pregnant patient's children is actually an agent who arranges surrogate mothers for couples who can't have children. Rather unscrupulously, she uses the patient's poverty to not-so-subtly coerce her into avoiding surgery for another week, so that she can deliver a healthy child.
It's implied in her words to the patient that a premature baby who has to be put into an incubator will not be acceptable to her clients. Young-oh and Nurse Jang's argument that this puts the mother and the child in danger goes unheeded. Young-oh brutally tells the patient that she is delusional if she thinks the child will survive another week's wait, and pressures her to make a decision immediately.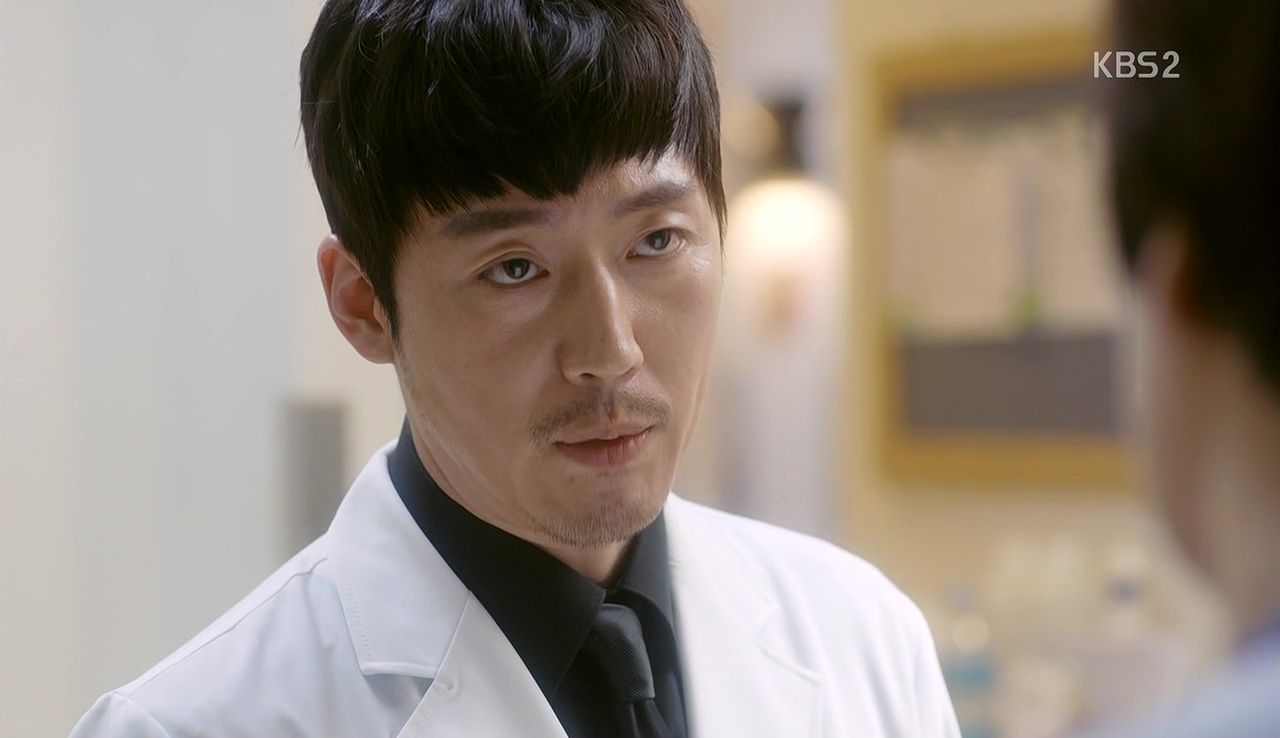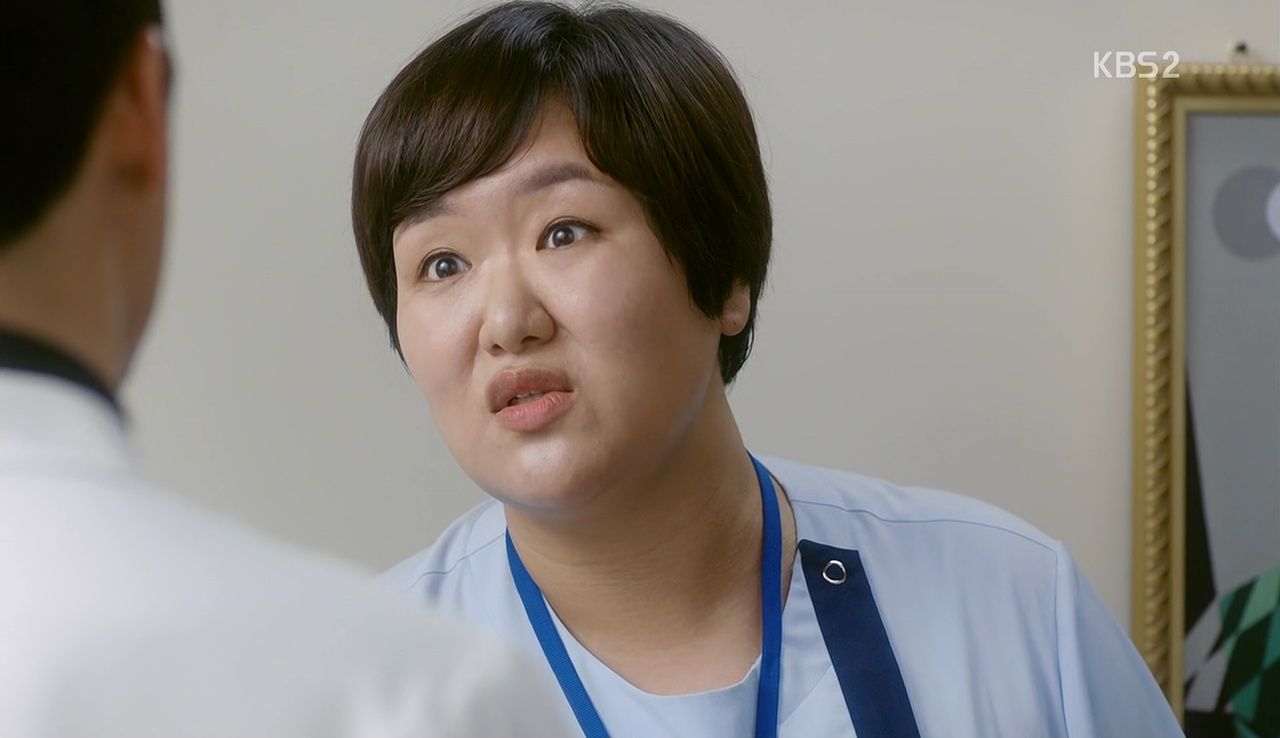 Nurse Jang pulls Young-oh aside to take him to task over his appalling bedside manner. She tells him he must give the patient time to think, and not scare her into deciding immediately. She wonders if that's how he behaves with his girlfriends, and Young-oh immediately says that he gave "her" plenty of time to think.
Nurse Jang wonders who he's talking about, but Young-oh changes the subject and tells Nurse Jang that she should try convincing the patient if she's so confident. He gives her two days to do it, after which the unborn child's state will become critical.
Back in his office, Young-oh paces impatiently before calling Jin-sung. At home, Jin-sung sees her phone light up with a call from "Wi-Fi" and dithers about whether to pick up the call. Her brother sees the name and panics that she's trying to cut the actual Wi-Fi connection. Jin-sung wrestles him for the phone and accidentally presses connect while scolding her brother.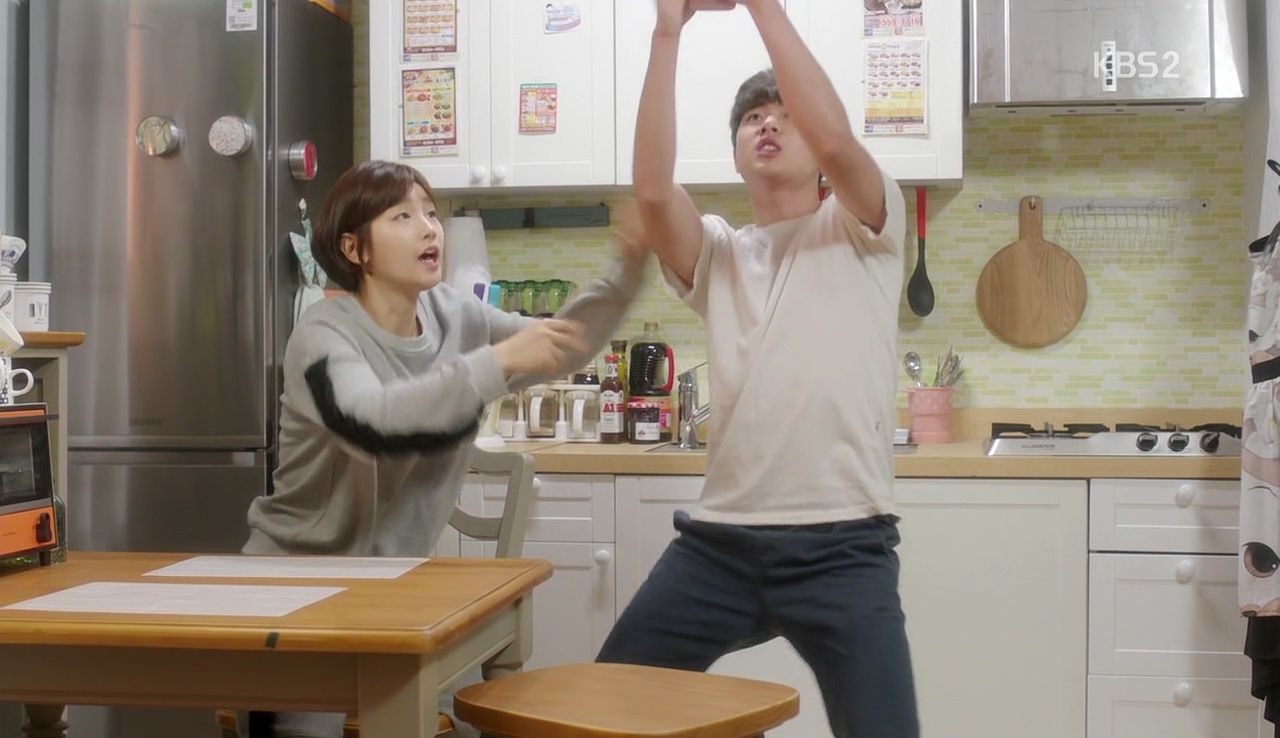 The very first thing Young-oh hears from her side is: "If you annoy me again, I will cut your Wi-Fi! Got it?" Hee. He looks crestfallen, but then asks if that is her answer. Jin-sung finally notices that the call is connected and nervously greets Young-oh. Young-oh tells her that he refuses to accept an answer that is not given at a prearranged time and place.
Sensing that something is off, Jin-sung asks if he's angry. Young-oh says yes, and that it's all her fault. He tells her about the annoyance and frustration he felt at watching his patient make a foolish decision, and how he is unused to such feelings. He tells her that whenever he thinks of her, he ends up saying stupid things, and that ever since she jumped into the water to save his patient, he's felt this way.
In a quieter voice, he admits that what surprises him the most is that he doesn't dislike this side of himself. Jin-sung listens quietly to this heartfelt outpouring, looking deeply affected.
Outside his office, Young-oh runs into Min-jae, who asks him about the pregnant patient. Young-oh ignores her, but Min-jae reminds him that even if he hates her, he should act professionally as a doctor. Young-oh acknowledges this by telling her that he's decided to operate only if the patient agrees.
Min-jae is startled at his words, and confirms that he's waiting for the patient's consent. Young-oh adds that he's recruited Nurse Jang to convince the patient, and this adds to Min-jae's bewilderment, since he never used to ask for help before. Min-jae asks him who caused this change in him, and suggests they get an MRI scan of his brain.
Young-oh narrows his eyes and asks if she's pretending to be his doctor again. Min-jae gives him a forced smile and tells him to come to her if he needs her again.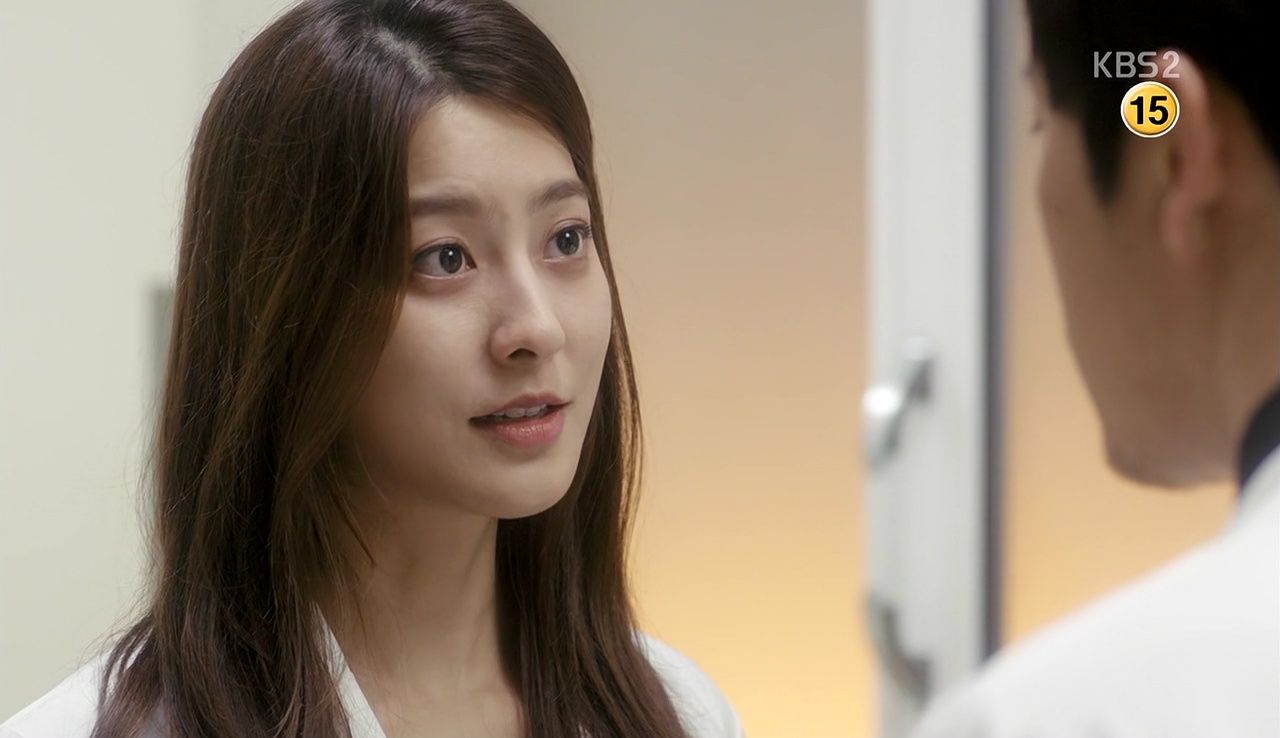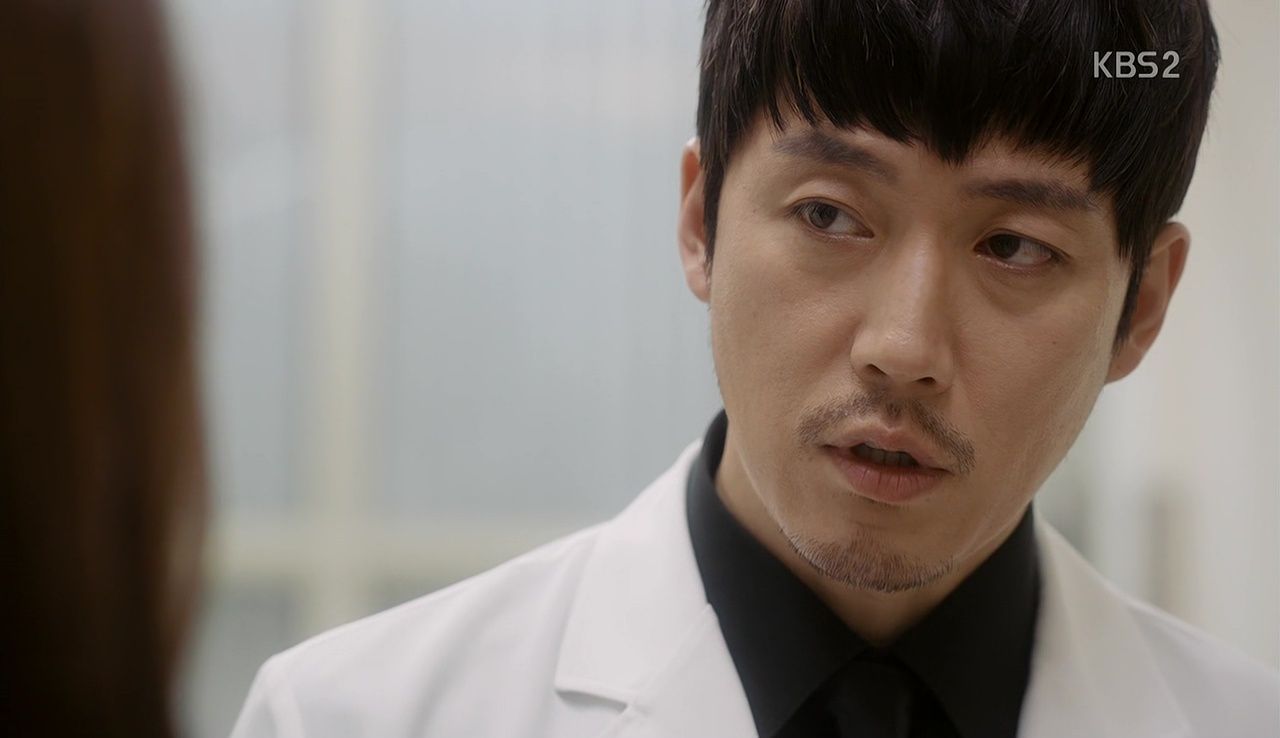 Director Kang and Assistant Manager Chae discuss the director's older brother's growing interest in the hospital's regenerative medicine. Director Kang thinks his brother is looking to oust him from his position by using the hospital's low profits as an excuse, so he can claim the credit for marketing the medicine.
To bring the hospital out of the red, Director Kang decides to downsize the staff. He orders Assistant Manager Chae to outsource the positions he can, and to let go of experienced workers and hire cheaper contract workers in their place.
Nurse Jang tries to establish a connection with Young-oh's patient by telling her about her own pregnancy. She's almost forty years old and is thirty weeks pregnant now. The patient cuts her short. She doesn't have a job and needs to deliver a healthy baby for the sake of her own children's survival. Nurse Jang points out that if her brain hemorrhage persists, her children will end up orphans.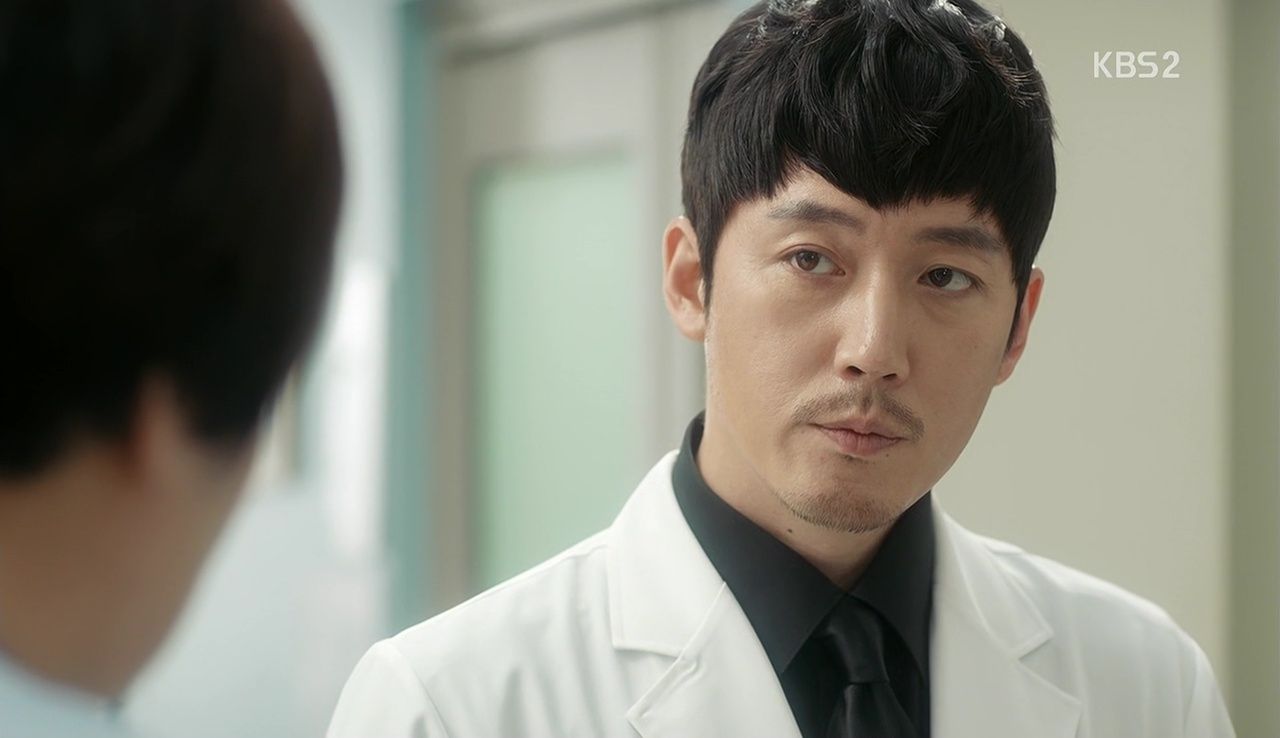 The surrogacy agent interrupts that even if the hemorrhage gets worse, the hospital will put her on a respirator and the baby will be fine. Nurse Jang gets fed up with the woman and gets one of the male nurses to throw her out. Nurse Jang takes the patient's hand and tells her that her children need their mother, and she shouldn't give up.
Later, Young-oh asks Nurse Jang if the patient agreed to surgery, and Nurse Jang does an epic mimicry of Young-oh, saying in a deep voice: "If I choose a patient, it means she'll get surgery." Haha. Young-oh looks at her blankly, and Nurse Jang giggles as she admits she always wanted to say that, since it sounded so cool.
Young-oh asks her to assist him in the surgery. "When I want a staff member, she must be in my OR," he says, showing her how it's really done. Nurse Jang tries to give it another go, but Young-oh shuts her down by telling her not to overdo it.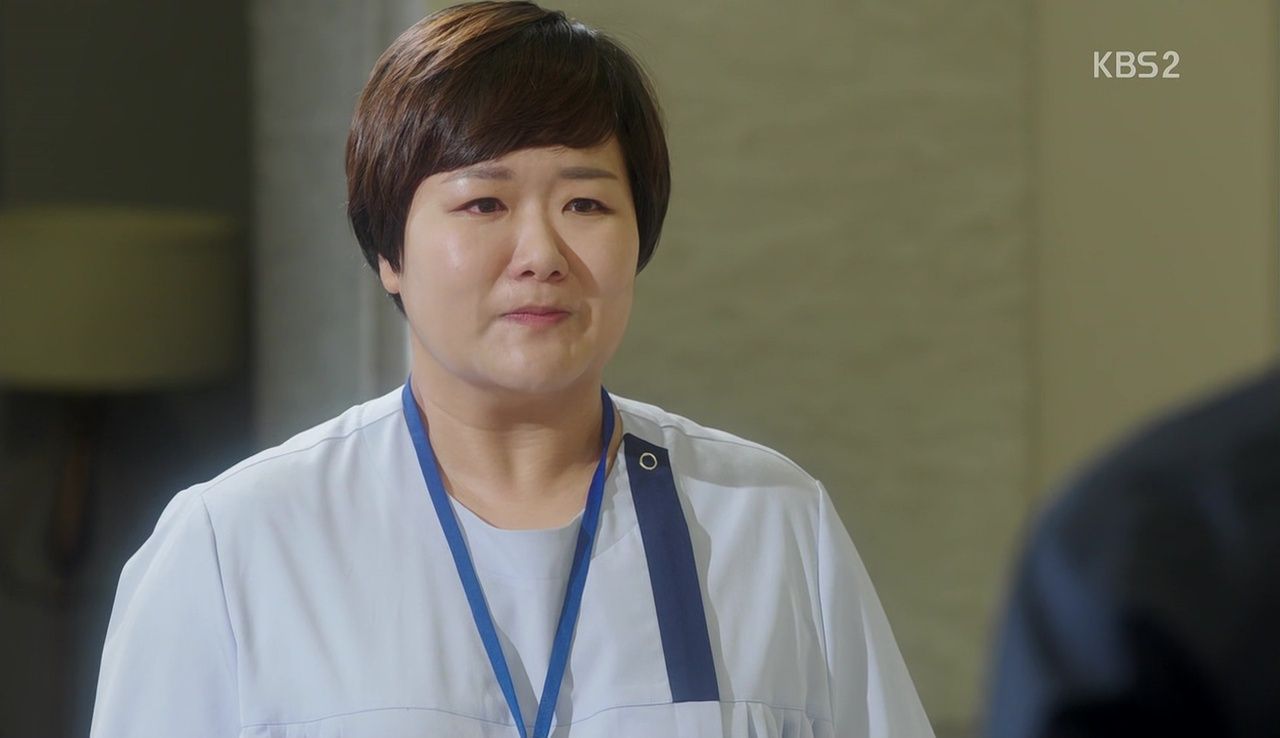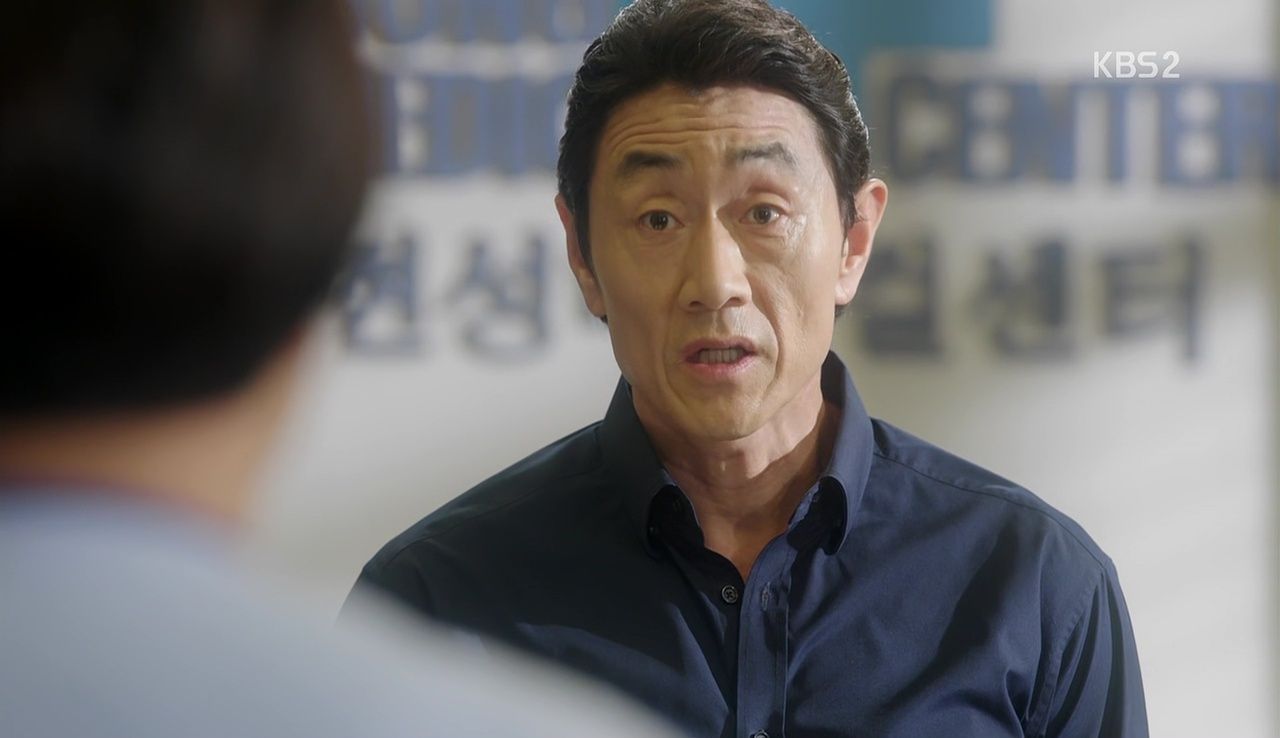 At the staff station, the other nurses are ominously quiet. Nurse Jang understands why when she checks the staff website, and finds her name on an interdepartment transfer list to a lower paid desk position.
In tears, she goes to Dr. Lee, who is in a discussion with Suk-joo and Assistant Manager Chae. She asks why she's being forced to transfer after she refused to take time off during her pregnancy and even waited seven years to have her first baby so that the hospital wouldn't be inconvenienced.
Assistant Manager Chae tries to imply that the hospital is trying to be considerate and give her an easier position, but Nurse Jang sees through the ruse. She states bluntly that they're trying to force her to resign. Dr. Lee tells Nurse Jang that while some transfers were planned, a seasoned nurse like her wasn't supposed to be on the list. He tells her to trust him while he looks into it.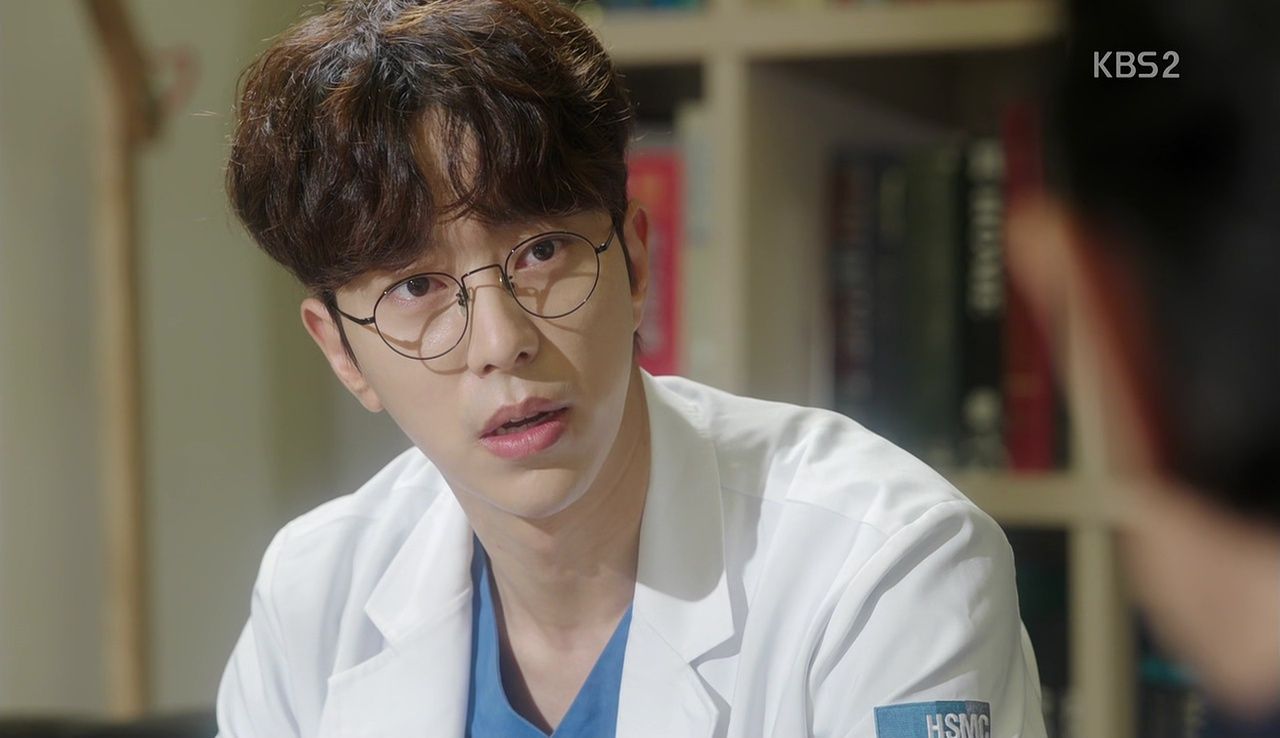 After Nurse Jang leaves, Suk-joo tells Dr. Lee to let it go. He tells him that the hospital's profits are in the red right now, and if they don't downsize, then the hospital will have to bring in outside investment to fund their regenerative medicine research. He argues that once that happens, profit will be prioritized over safety, and they will lose all control over their own research. Assistant Manager Chae agrees with him, and Dr. Lee looks deeply conflicted.
Nurse Jang goes to Young-oh and tells him that he'll be assisted by another nurse instead of her. When he insists on her, she says with a forced smile that the other nurse is much faster. Young-oh retorts bluntly that there are at least a hundred other nurses in the hospital faster than Nurse Jang.
As her smile fades, he explains that he needs her in the OR in case the patient changes her mind again. Nurse Jang tells him tearfully that that is why she can't assist him. She can't tell the patient to be strong and have the baby when she just realized that she and her own baby are a liability to the hospital.
She returns to her station to find the rest of the staff looking at her pitifully. Resident Yang notices the strain and starts chatting with her about the middle school nemesis whom he stitched up the day before. They gleefully discuss the many ways of making treatment painful for an old enemy, and once he's cheered her up a little, he asks for a strong antibiotic to be administered to the patient.
After Nurse Jang gives Resident Yang's friend the antibiotic shot, he visits the patient and tells him he suffers from malnutrition. He tells his friend to rest, but the man says he'll get fired if he takes time off. Realizing his own privileged upbringing, Resident Yang brushes off his friend's apologies for the long-ago shoe stealing, when suddenly the patient goes into anaphylactic shock.
Resident Yang goes in search of Nurse Jang, and asks if she did a skin allergy test before giving the antibiotic injection. Insulted, she protests that she's been looking after patients for many years longer than Resident Yang, and wouldn't make such a mistake. However, Resident Yang can see no other way this could have happened, and doesn't believe her.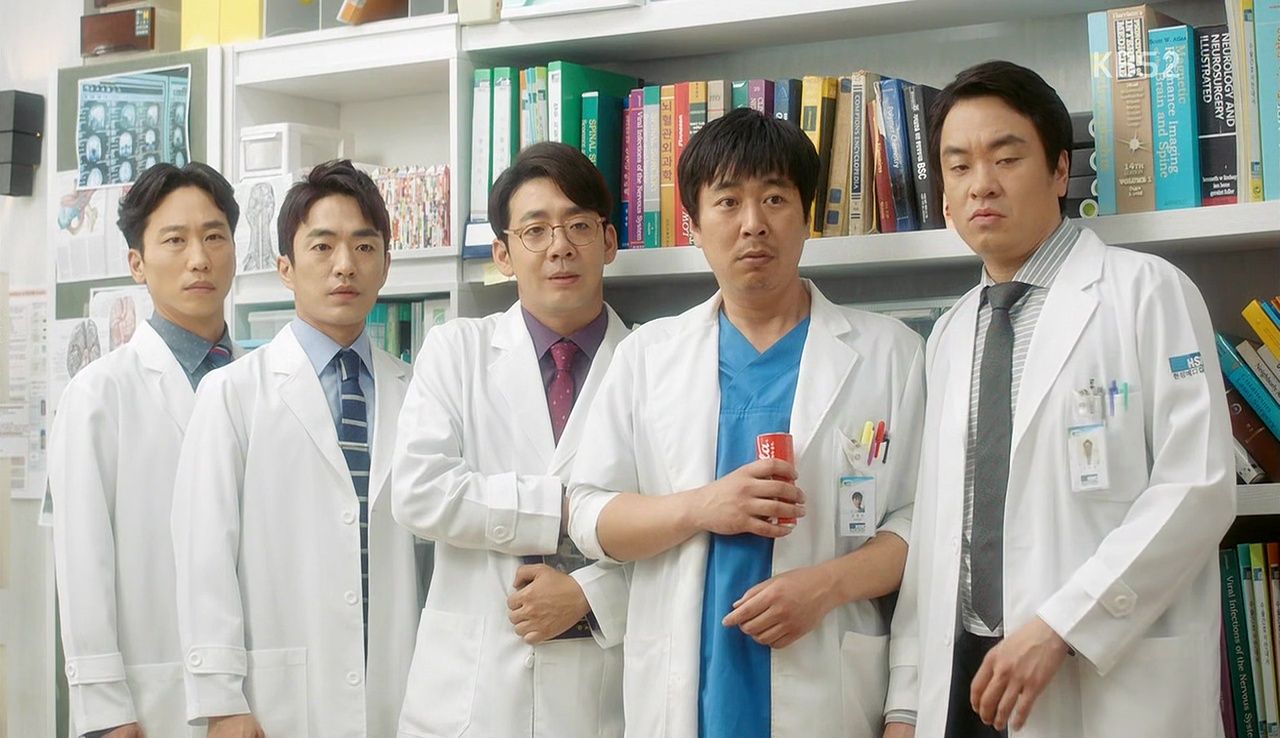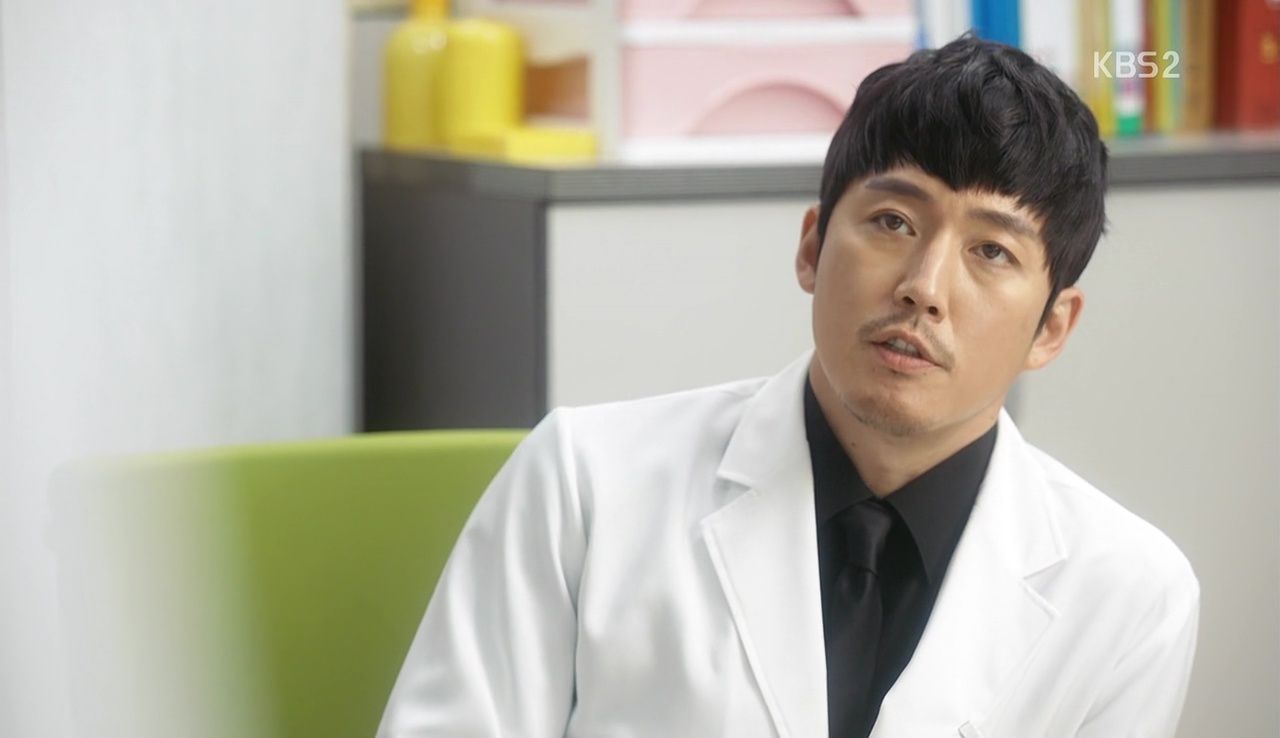 The gossiping doctors discuss Nurse Jang's apparent mistake in the staff room. The talk turns to her unfair transfer, and Young-oh startles them by observing that no matter what the hospital is doing, a patient supposedly went into anaphylactic shock because of Nurse Jang's mistake. This is the bit that seems to really interest him.
He goes to check on this patient, while Resident Yang hovers worriedly close by. Resident Yang tells Young-oh that his friend can't even afford a health checkup. Yang gets visibly emotional, and Young-oh astutely asks if he's actually worried about his friend, or pitying him for being poor. He tells Resident Yang to be a doctor first so he can help his friend, and asks where Nurse Jang is.
Nurse Jang is at that moment being raked over by Assistant Manager Chae, who's determined to transfer her immediately. When she asks for some time to prove her innocence, he threatens her with charges of medical malpractice. Young-oh arrives at that moment to contradict Assistant Manager Chae.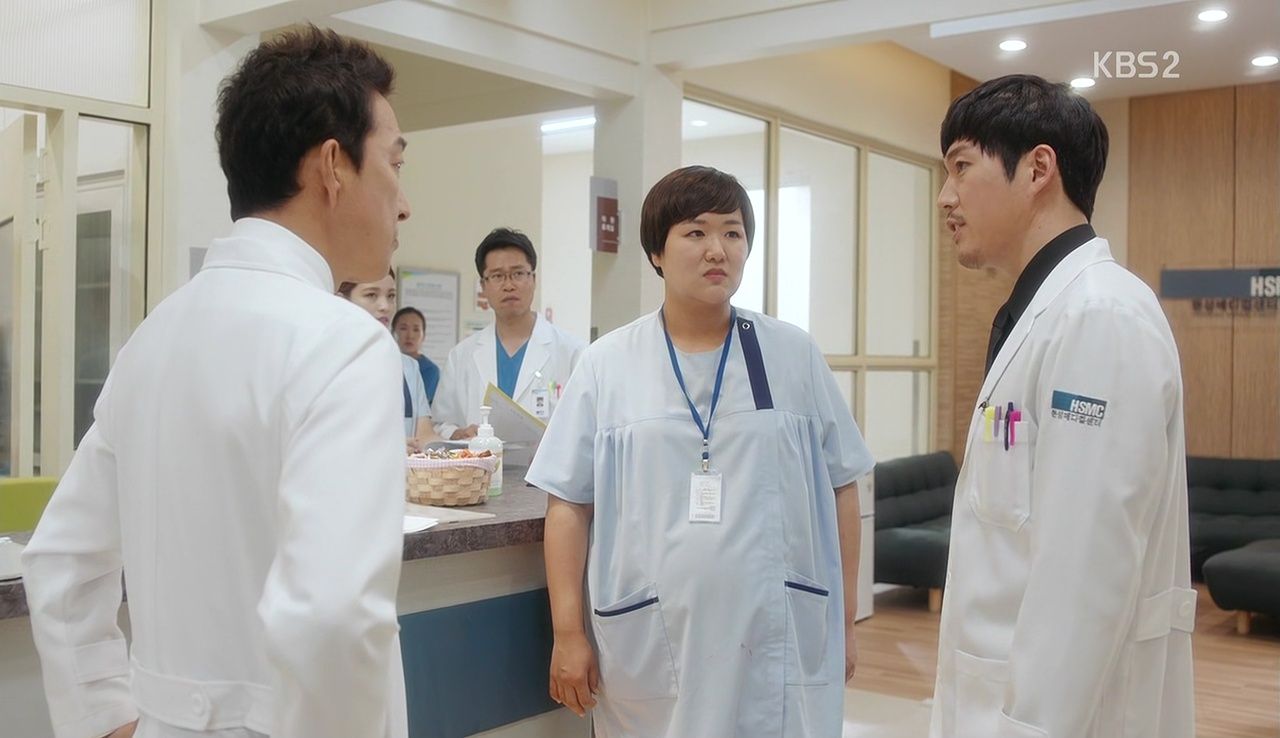 He tells Assistant Manager Chae that Nurse Jang did nothing wrong, because the patient had been misdiagnosed with malnutrition when he was suffering from lupus. It's an autoimmune disease that causes joint pains, burnt skin due to light sensitivity, and ulcers in the mouth, he adds.
Nurse Jang is shocked, and exclaims that the patient should never have been prescribed that particular antibiotic. Young-oh agrees, and says that the contract nurses hadn't looked into the patient's medical history or done the required drug allergy tests. Thus, he says, the real culprit is the lack of experienced nurses like her in the emergency ward, due to Director Kang's cost-cutting methods.
Young-oh tells Assistant Manager Chae that Nurse Jang isn't the cause of hospital losses; she is his surgical assistant. He turns to Nurse Jang and asks her if she will assist him now, and she nods with determination and says she'll book an OR right away.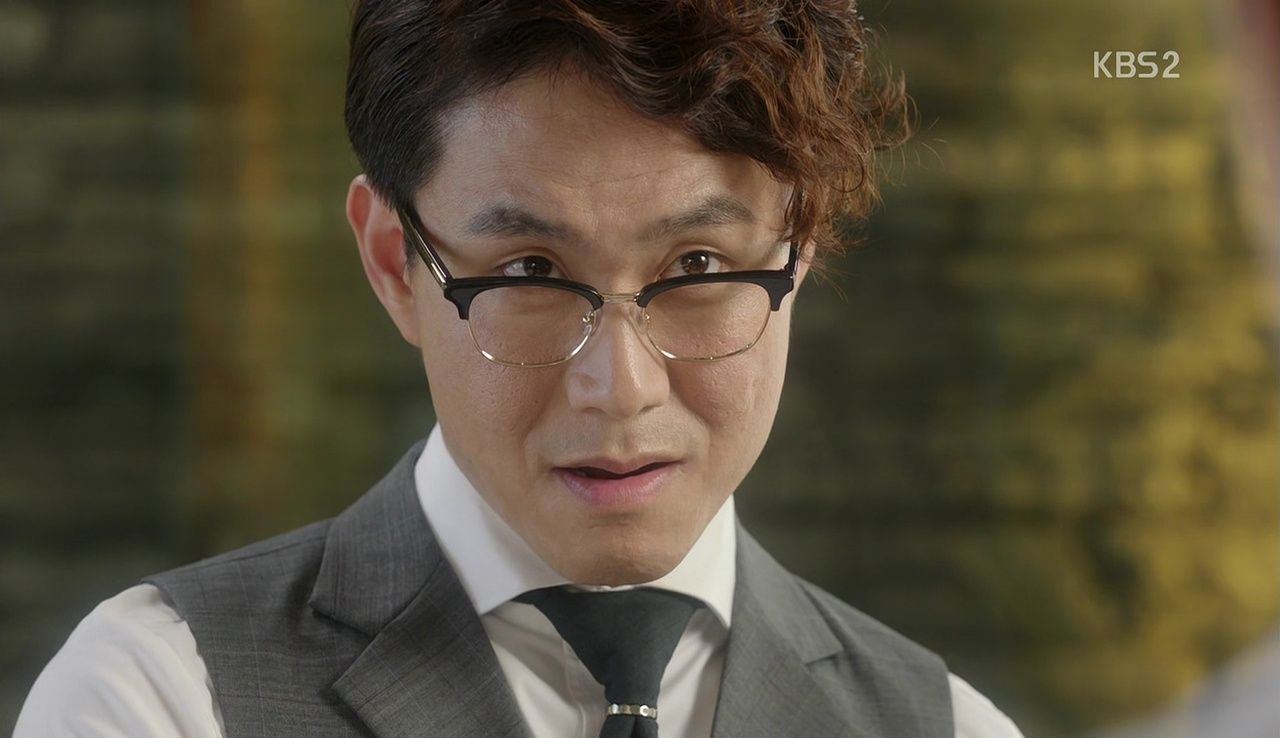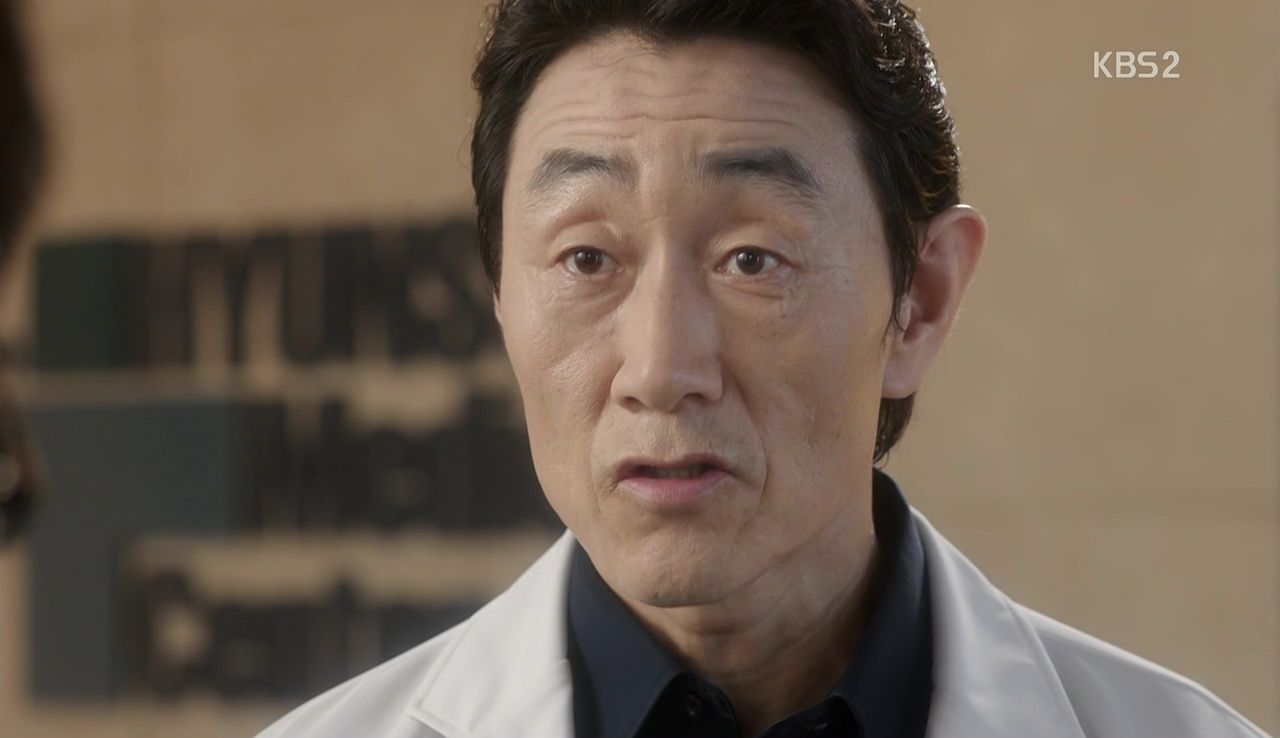 Dr. Lee visits Director Kang with a report that proves conclusively that the mistakes caused by inexperienced contract nurses are causing malpractice cases, and will cost the hospital quite a bit in the long run. Director Kang is almost impressed that Dr. Lee is using the language of money to make his argument, but is less pleased when Dr. Lee tells him that the same report has been sent to Chairman Kang. Politely saying that he's sure they will conclude that laying off experienced nurses is unprofitable, Dr. Lee leaves.
He thinks back on his conversation with Young-oh earlier, where his son had pointed out that although Dr. Lee had always said a monster like Young-oh doesn't belong in a hospital, as Chief Director, Dr. Lee is standing by silently while the hospital prioritizes profit over patients' lives. Young-oh had asked him then which one of them was the real monster.
On his release day, Resident Yang's friend gifts him a new pair of shoes. Resident Yang notices the state of his friend's tattered shoes, and is about to return the gift, when the friend says he feels like a burden is off his shoulder now. For once, Resident Yang chooses the wiser path and accepts the gift and the sincerity behind it.
Resident Yang thanks Young-oh, who tells him to thank Nurse Jang instead. Nurse Jang eagerly leans forward to hear Resident Yang's apology, and they both laugh. Later, Nurse Jang finds Young-oh standing outside the nursery watching the newly delivered baby breathing in an incubator, and tells him that the patient has decided to give her surrogate child up.
Young-oh observes that before he was born the baby was needed by everybody, but now he is wanted by no one. Nurse Jang tells the baby that sometimes in life, help comes from unexpected places. She says that such a miracle will happen for the child too, and he'll figure out how to live life.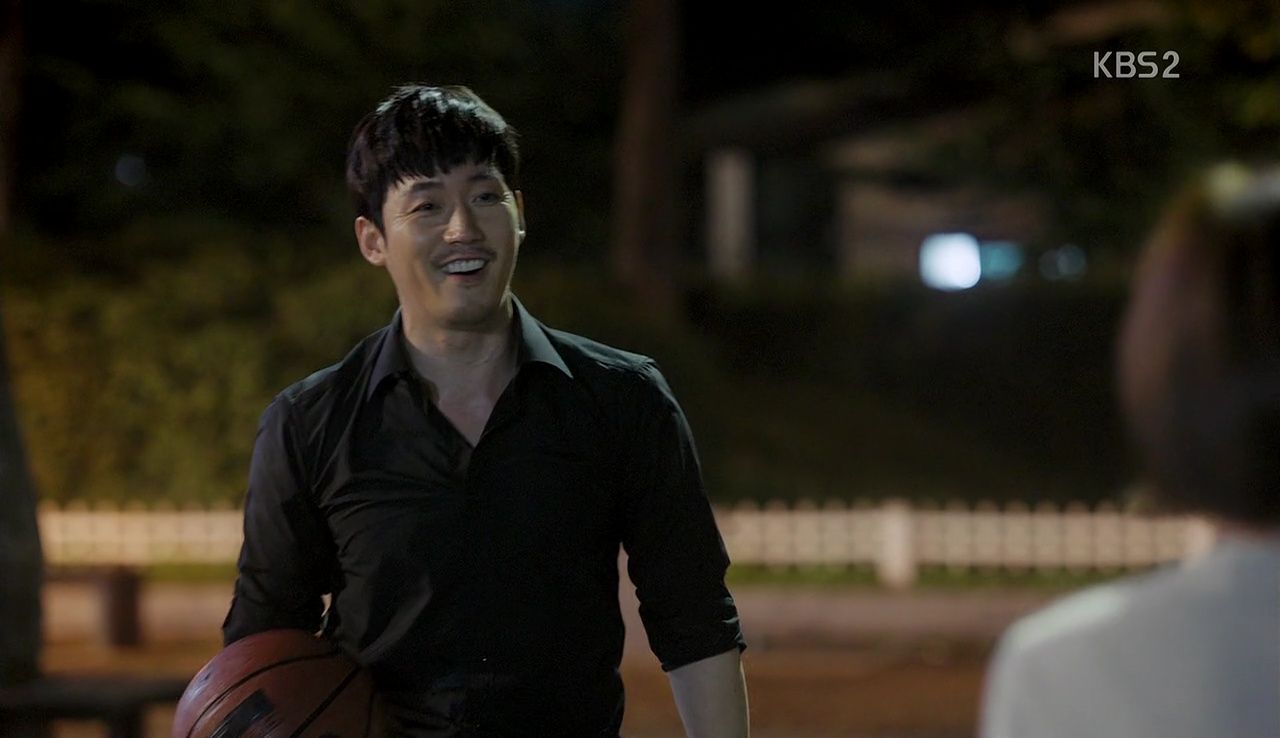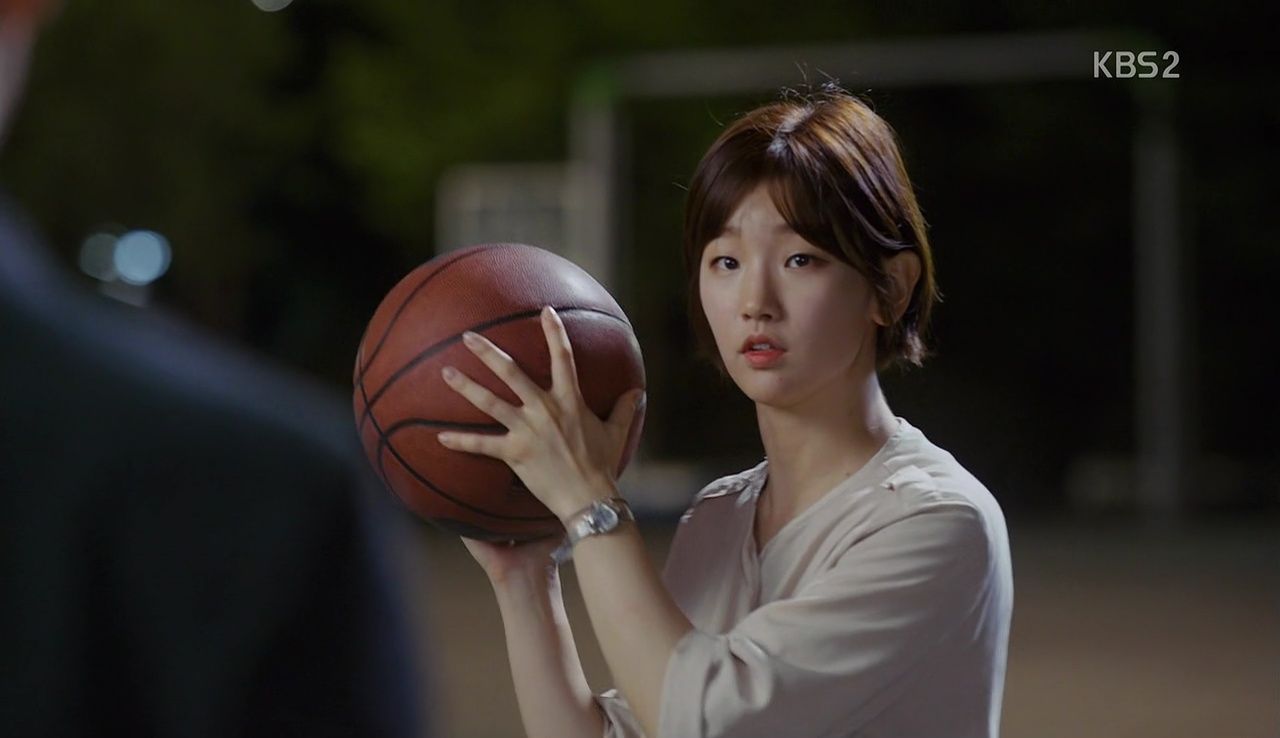 Jin-sung and Young-oh walk down a street together, and Jin-sung asks if she can give her answer now. Young-oh seems to think that the place is too noisy and crowded for that, so they move to a park. There, Jin-sung tells him that she's thought a lot about the two of them and decided—… but she's interrupted when Young-oh takes her pulse and says that she's nervous.
He thinks exercising would relax her, and gets her to shoot a few hoops with him. Turns out she has pretty good aim, and they have fun playing basketball together for a while. Finally, when Jin-sung is tired, they stop, and Young-oh says that since she's so tired now, they should postpone their talk till the next day.
A confused Jin-sung blocks his path, and he asks if she really can't understand why he's acting like this. For the first time in his life, he's afraid, he says. He's afraid of what she might say and how he might react, and so he tells her they should postpone their talk until tomorrow.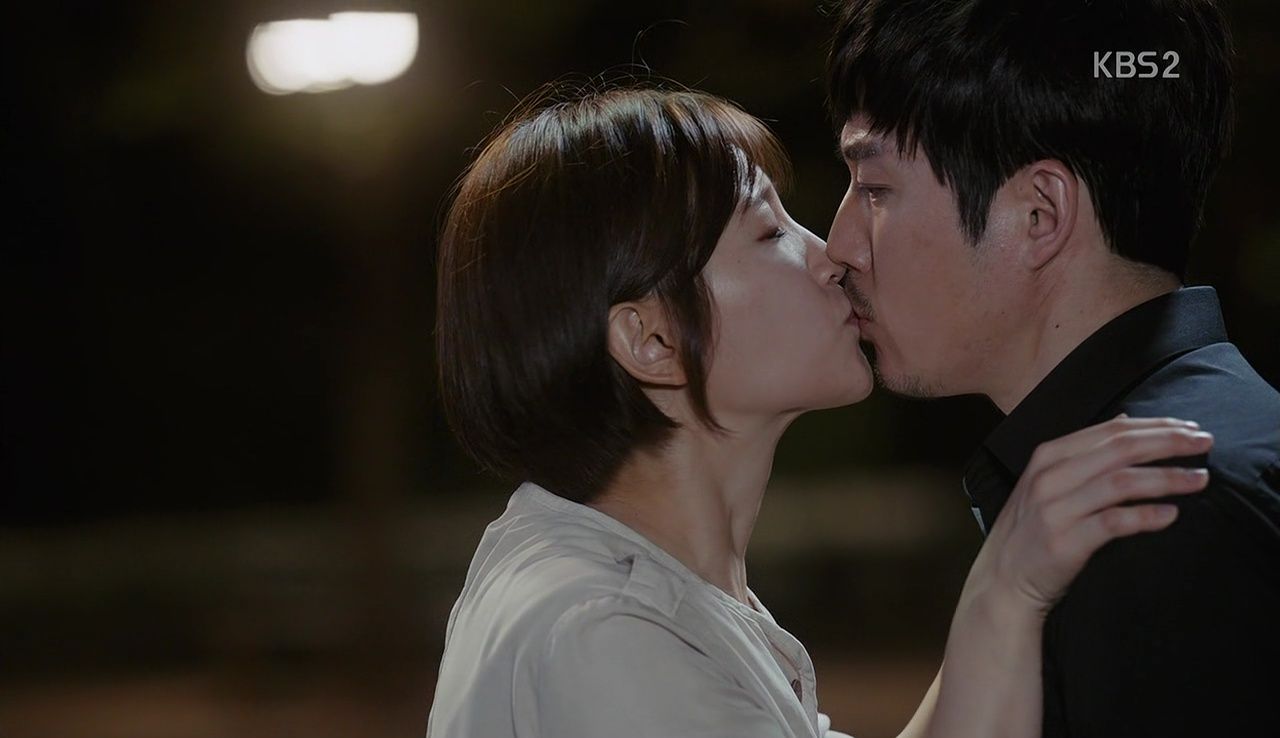 But Jin-sung has had enough of the waiting, and leans up to kiss him. It's a quick, sweet peck, but Young-oh is startled into stillness. Jin-sung blushes and tells him that that's her answer. At his stunned expression, she laughs self-consciously, and points out that he wouldn't let her talk. She explains that she knows she's not ready, but if it's with Young-oh, then she would like to give it a shot.
With no response forthcoming from Young-oh, Jin-sung collects her purse and drink, and bids him an embarrassed goodnight. As she walks away, Young-oh puts a hand over his beating heart and smiles to himself. The next day, he approaches Min-jae and tells her that she was right about him changing. He tells her that he wants an MRI. The results come quickly and Min-jae shows them to Young-oh.
Suk-joo rushes over to Dr. Lee and tells him that the worst has happened — the hospital is accepting foreign investment for their research. Dr. Lee rushes over to Director Kang's office where he is greeted by his old colleague, who knows Dr. Lee and Young-oh's real history.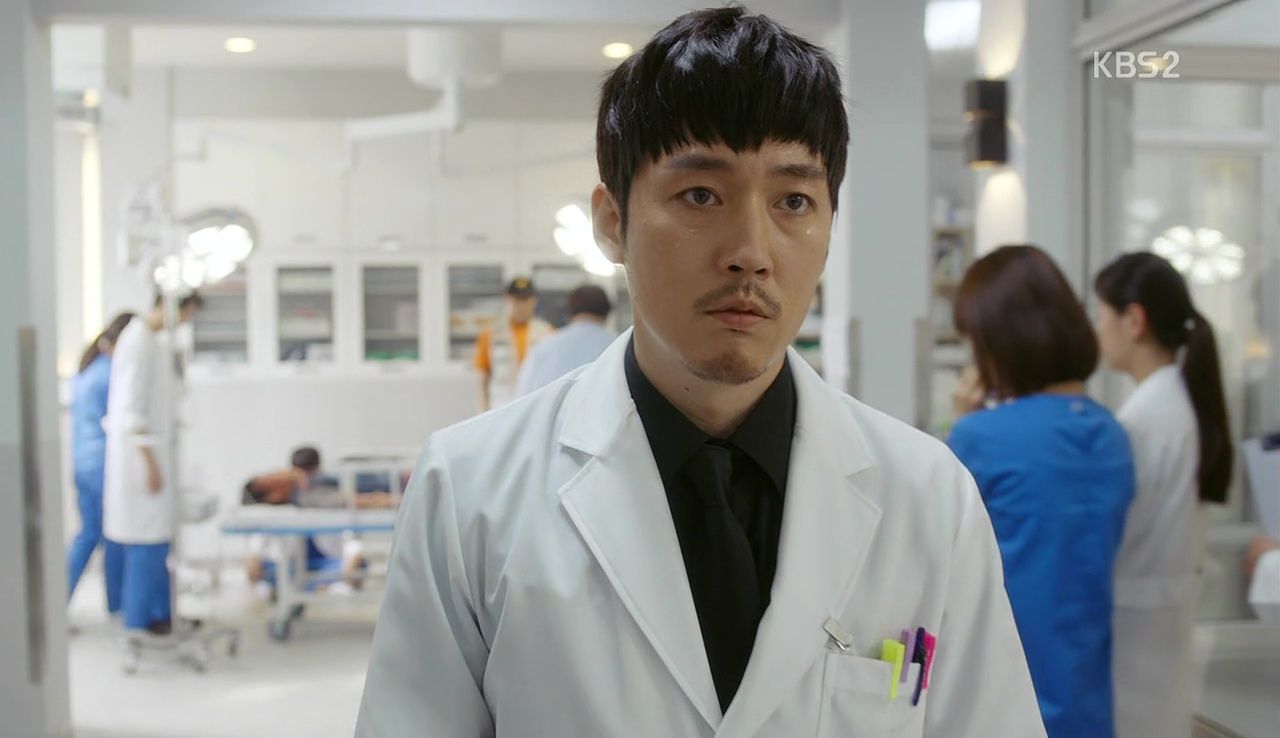 Young-oh walks into the emergency ward to find Resident Yang's friend's body being wheeled in. He'd fallen from the fourth floor of a building while installing an AC unit without support. Despite Young-oh's efforts, the patient flatlines, and Resident Yang breaks down over the unfairness of his death. Everyone in the ward is affected by the senseless tragedy, and tears flow freely around Young-oh. Once again, as he walks away dry-eyed, Young-oh thinks to himself that he never learned how to cry.
In flashback, we see that Min-jae had shown Young-oh his new MRI scans and told him that his frontal lobe dysfunction was just as it always had been — nothing has changed. Young-oh meets Jin-sung again, his face hard. Jin-sung cheerfully asks if he needed his Wi-Fi, but Young-oh says that the signal was never there. He had been fooled. He tells her that he doesn't want to deceive her, and therefore they are over now. "End of transmission," he says, leaving a crestfallen Jin-sung behind.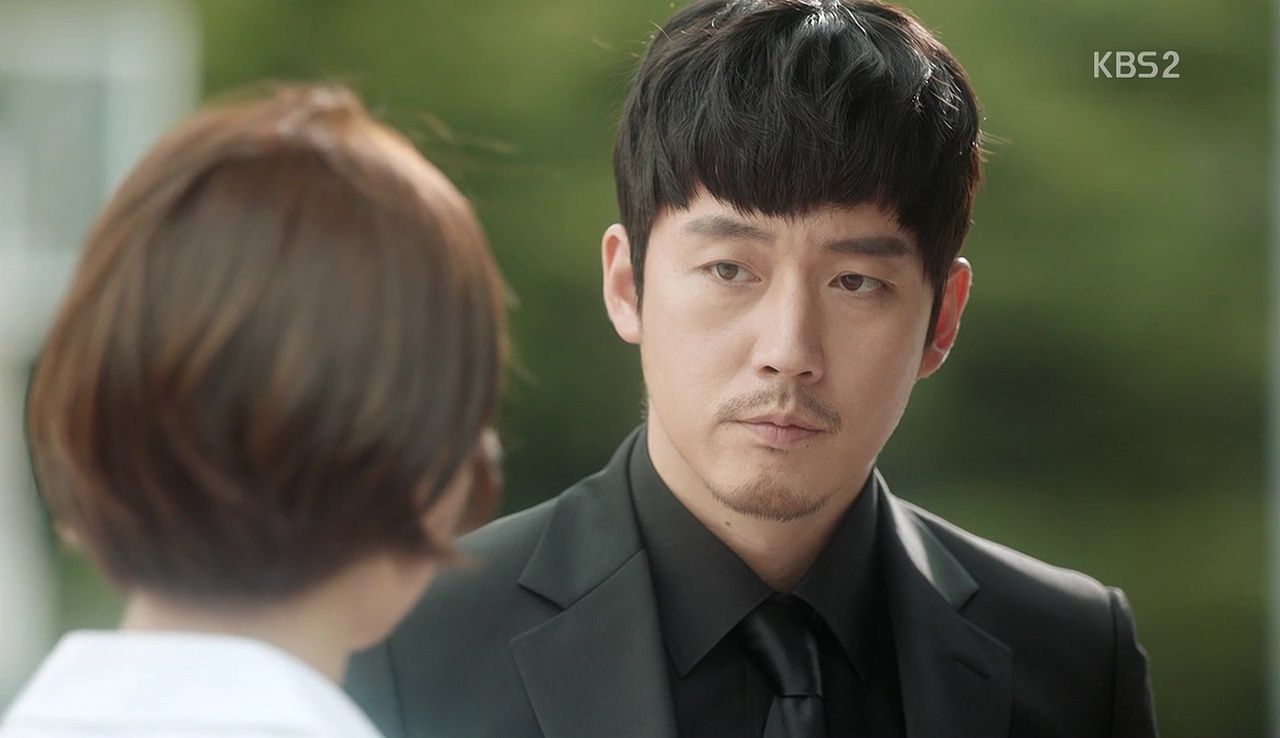 COMMENTS
Sometimes we can wish for something so hard that reality seems to bend to give us our heart's desire. But those instances are fake, and sooner or later we wake up to that realization. Fortunately for Young-oh, I don't think he's fooling himself at all. It has often seemed throughout the course of the show that Young-oh has been misdiagnosed. It's evident that he's the product of his upbringing. If he lacks the ability to connect with people on a deeper level, it is because his father seems to only have taught him to mimic emotions, and never explained why those emotions are needed at all. And if Young-oh is experiencing growth now, it's likely because he's just discovered this new way of looking at the world that had always been hidden from him.
It's not that Young-oh's disorder doesn't exist, but that perhaps it does not disassociate him from people quite as much as Dr. Lee always presumed. Perhaps what he needed was someone to help him navigate his way through the world of feelings, to the point where he could use his vast intellect to correctly read "body signals" without ignoring the context of emotions behind every action. Unexpectedly, Jin-sung seems to have done exactly that. Without judgement or discomfort, she answers his every question, listens to his words carefully to parse out what he really means, and shows infinite patience in the face of his frustration with himself.
This is the reason I wish Young-oh would confide in her more fully about what he suspects, because he desperately needs a cheerleader to keep his hope from dying out. She may not have the medical expertise to understand his disease, but so far she's been the only one willing to help him on his mission to truly understand human sentiments. Both his father and Min-jae seem to regularly discount the empirical evidence of Young-oh's emotions and trust their prior medical assumptions. They have always seen themselves as normal and Young-oh as the aberration, and this idea has persisted in the face of clear evidence that Young-oh can empathize. He just didn't know how to read his own emotions.
I really enjoyed the moment in this episode when Dr. Lee acted on Young-oh's words to derail the downsizing, while Suk-joo — our erstwhile morality expert — extolled the virtues of the lesser evil. It satisfactorily underlined Young-oh's point about identifying the real monsters. The other scene that stole my heart was Nurse Jang imitating Young-oh and then giggling at herself afterwards. I wish they had used her before, because she's quite a delight and has her own chemistry with Young-oh. I can completely imagine Nurse Jang deciding to protect and defend Young-oh against the hospital gossiping. No one would dare say a word about him then!
And finally that kiss! Ah man, I couldn't stop grinning. How awesome was it that Jin-sung initiated it? Of course she did — it's completely in character. Now that Jin-sung is no longer heedlessly trying to solve a series of inexplicable murders, she's turning out to be one of the highlights of every episode. She shines beside Young-oh, and I can't wait to see her track him down in the next episode and get him to face his feelings. I can't imagine Jin-sung giving up on Young-oh now that she's decided to start a relationship with him.
When the show had revealed the premise of this story and had said that Young-oh would be cured by love, I had feared that they would go the clichéd route of love ex machina. But given Jang Hyuk's portrayal of Young-oh and the careful exploration of the character's emotional limits, I have come to trust in the show's intentions towards the final resolution. And if the resolution is just this — a man who can love but has emotional blocks that he often needs help tackling, a man who uses his intellect to learn what instinct hasn't given him, a man who tries harder to be better than any "normal" person around him — then I will be more than happy with that ending. So now all we have to wait for is Young-oh to trust his feelings over an MRI scan and establish for himself exactly how deep his emotions run.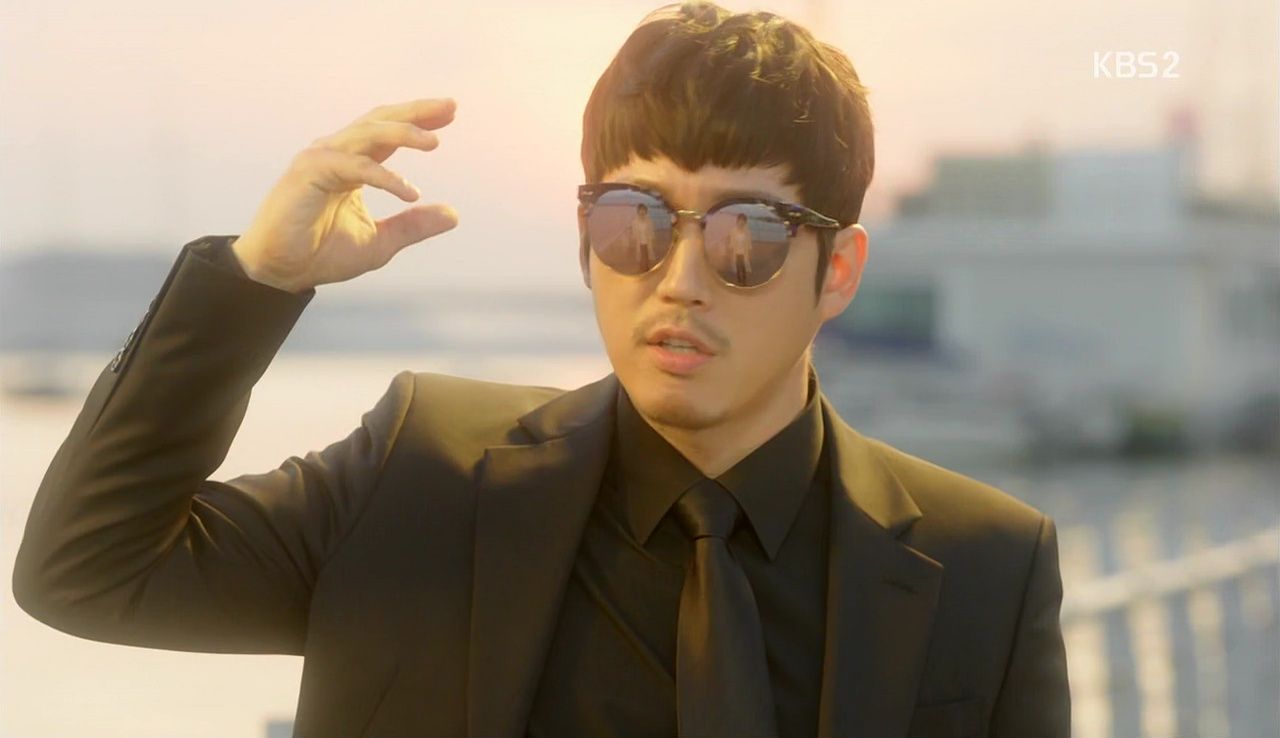 RELATED POSTS
Tags: Beautiful Mind, Episode 11, featured, Jang Hyuk, Park Se-young, Park So-dam, Yoon Hyun-min