Bright smiles and playful glances in Moonlight Drawn By the Clouds stills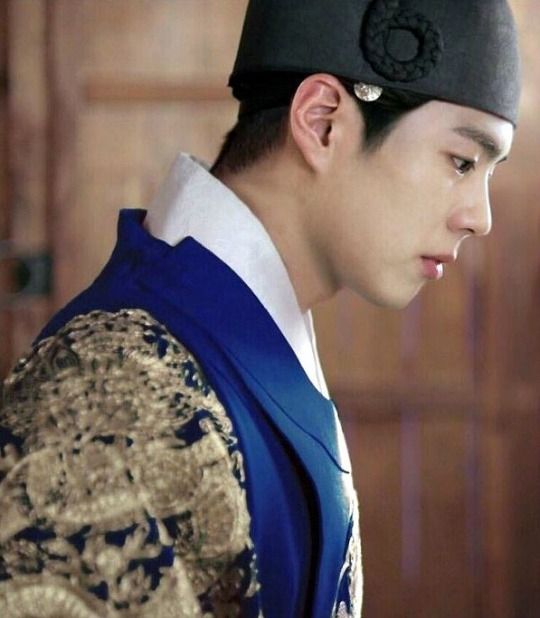 Happy Friday y'all! We have more stills to get you revved up about upcoming youth romance sageuk Moonlight Drawn By the Clouds. Starring Kim Yoo-jung (Angry Mom) and Park Bo-gum (Answer Me 1988), this drama will present the story of a palace romance that occurs between a female cross-dressing eunuch and the crown prince, with Jinyoung (Warm and Cozy) as a friend and love rival.
We'll be seeing Park Bo-gum in the role of Crown Prince Hyomyeong, who was an artistic prodigy and all-around precocious youth. He was given his status as Crown Prince at age 3, entered the Sungkyunkwan at age 8, and married at age 10. I know that people did things more quickly in olden times, but man, that's super speed. He meets Kim Yoo-jung's character outside the palace, where she's giving out advice to her fellow scholars about their girl problems. They become friends, and she ends up entering the palace as his eunuch advisor. 
History tangent: Although the eldest son of the queen was usually bestowed the title of crown prince, often conflict would ensue if others smelled a whiff of a chance to grab the throne. Sometimes that resulted in brotherly strife or fratricide, or concubines vying to claim power for their own princes (as they came from different noble families with opposing interests). Many, if not most, sageuks capitalize on this theme, and I wonder if (and how) it'll play out in Moonlight Drawn by Clouds.
Ordinarily, I'm not one to squee about fashion, but traditional Korean hanboks are beautiful, and Park Bo-gum is absolutely rocking his royal ceremonial garb. Kim Yoo-jung looks adorable in her jade-green eunuch robe as well. (I do prefer her in women's dress a la The Moon That Embraces the Sun; not everyone can pull off the slicked-back hair with the center part and the voluminous hanbok, but Kim Yoo-jung is a girl who was born to wear one.) The couple looks happy together, enjoying their time playing around in the palace.  
Just a couple more weeks until we get to see more of these two in Moonlight Drawn by the Clouds, which premieres on August 15.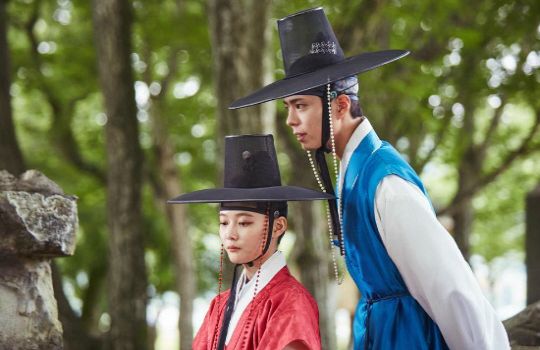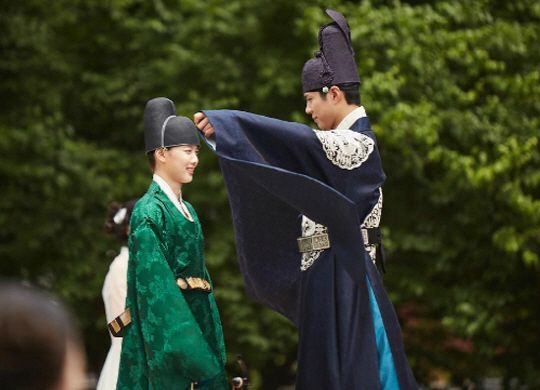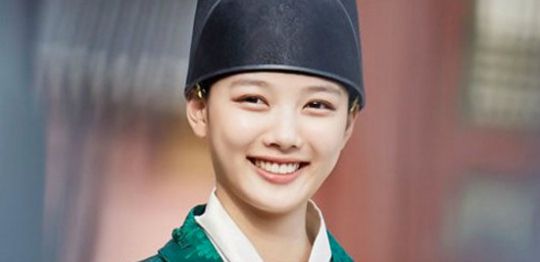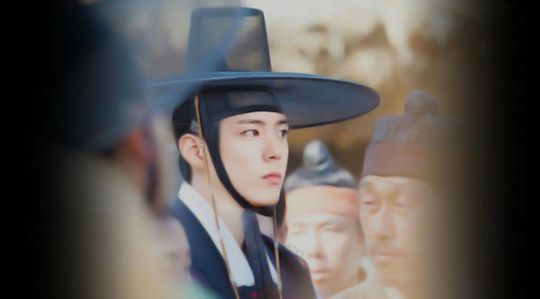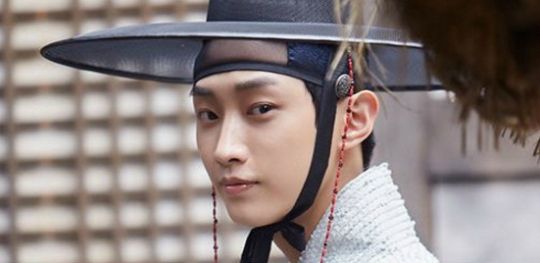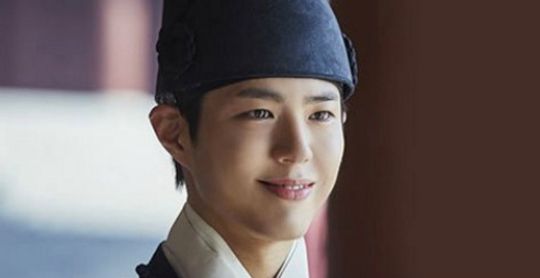 Via Chosun Sports
RELATED POSTS
Tags: Jinyoung, Kim Yoo-jung, Moonlight Drawn By Clouds, Park Bo-gum