Character info revealed for Park Hae-jin's "ghost agent" in Man to Man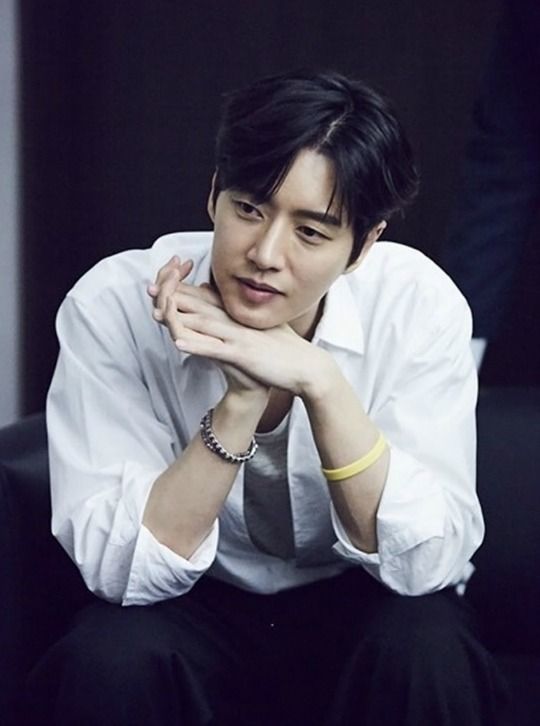 So far, we know that JTBC's Man to Man features two (possibly three) recent hitmakers of television, with Park Hae-jin (Cheese in the Trap) teaming with Descended From the Sun co-writer Kim Won-seok, and Oh Hae-young Again director Song Hyun-wook a likely addition. And we know that Park Hae-jin will be playing a bodyguard of some sort. The folks at production company Drama House have now released a fuller description for the main characters, to sate at least a bit of our curiosity over the show and its direction.
In Man to Man, Park Hae-jin plays Kim Seol-woo, a bodyguard to a top star who's actually also a mysterious "ghost agent" with the national intelligence service. The ghost part refers to the black ops nature of his job (and not, say, literally a ghost — hey, it's been a paranormal era in dramaland, and you can never be too careful when interpreting descriptions!), and even inside the agency, only the highest officers know of his existence.
Kim Seol-woo has outstanding skills, the ability to carry out operations without leaving any traces, and a perfect poker face (so, spot-on casting with Park); he puts those talents to good use in maintaining a 100 percent mission success rate. It's his latest mission that sets him up as a Hallyu star's bodyguard, and in the process he encounters the gravest danger of his career to date. Writer Kim, who's currently deep in the scriptwriting process, explained that Park Hae-jin will demonstrate a "new type of spy" through the character and his thousand faces, seen in a diverse set of undercover roles.
As the other man of the title, we have Hallyu superstar Yeo Woon-gwang, whose massive popularity extends overseas and has earned him the love of the entire nation, although he harbors some kind of hidden personal background story. The producers explained that the title is meant to evoke not "Man vs. Man" but more "Man x Man," which I translate here for you all to figure out because what does that even mean? (And if it's supposed to mean something, why can't it mean "Man to Man," since that's what it says? Oh, drama titles, you'll always be a mystery.)
In any case, the producers stated that the drama will not be like the typical kind of action drama where the two men face off in a showdown, or a romance melodrama where two men fight over a woman in a love triangle. Instead, it'll take "a wholly different format." Not that I think dramas have to reinvent the wheel, but actively pursuing a fresh new angle can't be a bad thing. I know it's definitely got my attention..
Man to Man will be entirely pre-produced, and plans to air on JTBC early next year.
Via Ten Asia
RELATED POSTS
Tags: Park Hae-jin