Doctors: Episode 7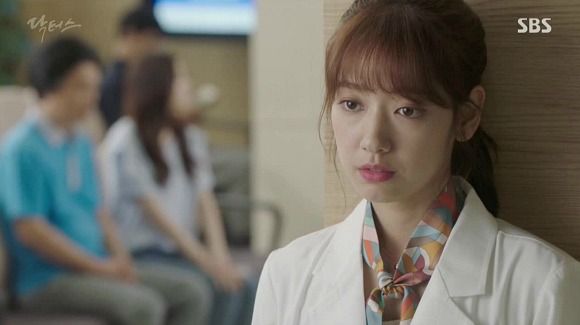 It's time for reunions with the formative figures of Hye-jung's past, and while Hye-jung may have succeeded in climbing the social ladder, her attitudes towards these people haven't changed one bit. Apart from Grandma, family was never Hye-jung's support, and though they're now reaching out to make amends, she's far too hurt and callused to reciprocate. But in the place of family, she's always had other supportive figures — friends who've weathered the storms of her youth and stood with her in hardship. Friendships are what saved her from despair.

EPISODE 7 RECAP
Little Hye-jung sits outside and covers her ears as her parents fight inside. Her mother accuses her father of staying with that woman, and he barges out claiming that she doesn't trust him. He angrily looks at Hye-jung and drives off in his truck. As Little Hye-jung cries, current-day Hye-jung narrates: "For me, love between a man and woman is fighting until one side dies. I don't know how to love a man. As a woman, I don't know how to receive love."
After dancing in the rain, Ji-hong tells Hye-jung that he's going to do something, as a man to a woman. Hye-jung recognizes that he's going to kiss her and tells herself to avoid it, but he plants a kiss in her moment of hesitation. They pull apart, and Hye-jung runs away. She tells herself that she won't let a man's love kill her, like it did to her mom.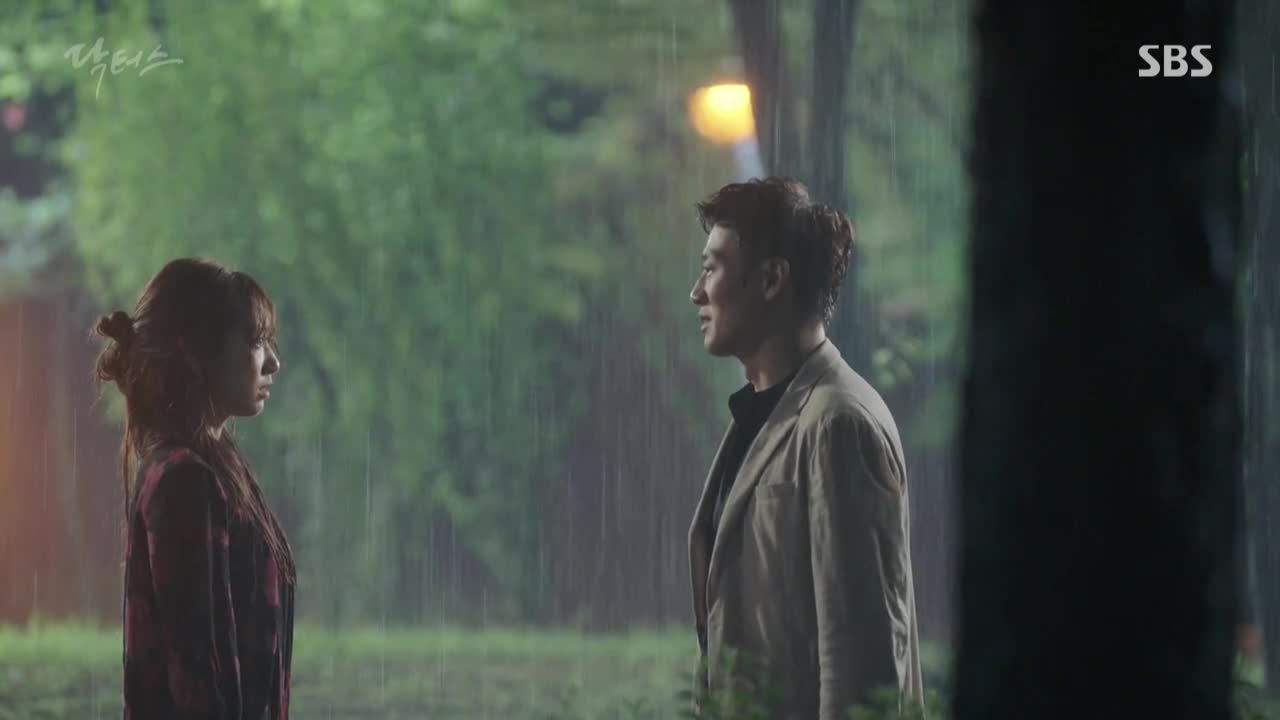 Ji-hong chases after her and tells her that he won't ask her out a second time. He tells her to stay where she is, since he'll go to her. "The person who knows love makes the first move, so don't move. Don't move until you know love."
Seo-woo is still numb from shock after the sudden death of the restaurant owner, and Yoon-do tries to comfort her with a cup of coffee. He says it's unexpected that she would be so emotionally invested in that patient, since she's claimed previously that she doesn't empathize with unfairness. She refutes that claim now and says that she holds in a lot before the point of exploding. Then she explodes, "I love you."
Yoon-do responds that he never wanted to hear those words from her, even though he knew about her crush. He claims to be a really bad guy and says he doesn't want to torture her with false hope. Seo-woo says that she doesn't mind false hope, but Yoon-do still rejects her. She accepts it and tells him not to like anyone for the next six months out of respect for her, but he tells her that it's too late. Seo-woo tries to figure out who it is and asks if it's Hye-jung.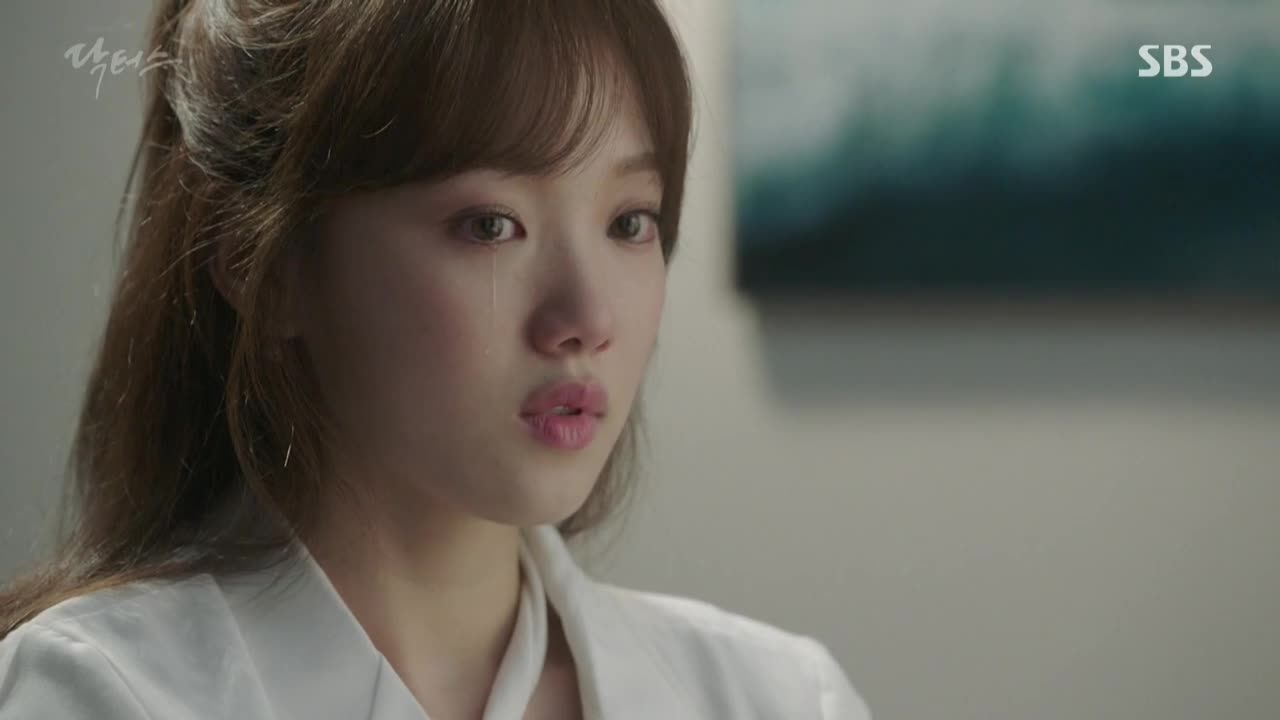 Yoon-do is impressed by her intuition, and Seo-woo looks dejected. She tears up and begins to cry just as Young-kook enters the office. Yoon-do called him to comfort Seo-woo, since he's not in the place to comfort someone over the death of his patient. As Yoon-do leaves the office, Young-kook shakes his head at his arrogance, and Seo-woo throws her coffee. She asks, "Why do bad things happen all at once?"
While Yoon-do tries to figure out the cause of his patient's death, Young-kook takes Seo-woo out for a drink at Soon-hee's bar. When Seo-woo spots her old friend, she looks annoyed and ignores Soon-hee's friendly greeting. Soon-hee complains about her rude friend, and Young-kook catches her lie — she's not twenty-six, is she? That earns him some extra food, free of charge.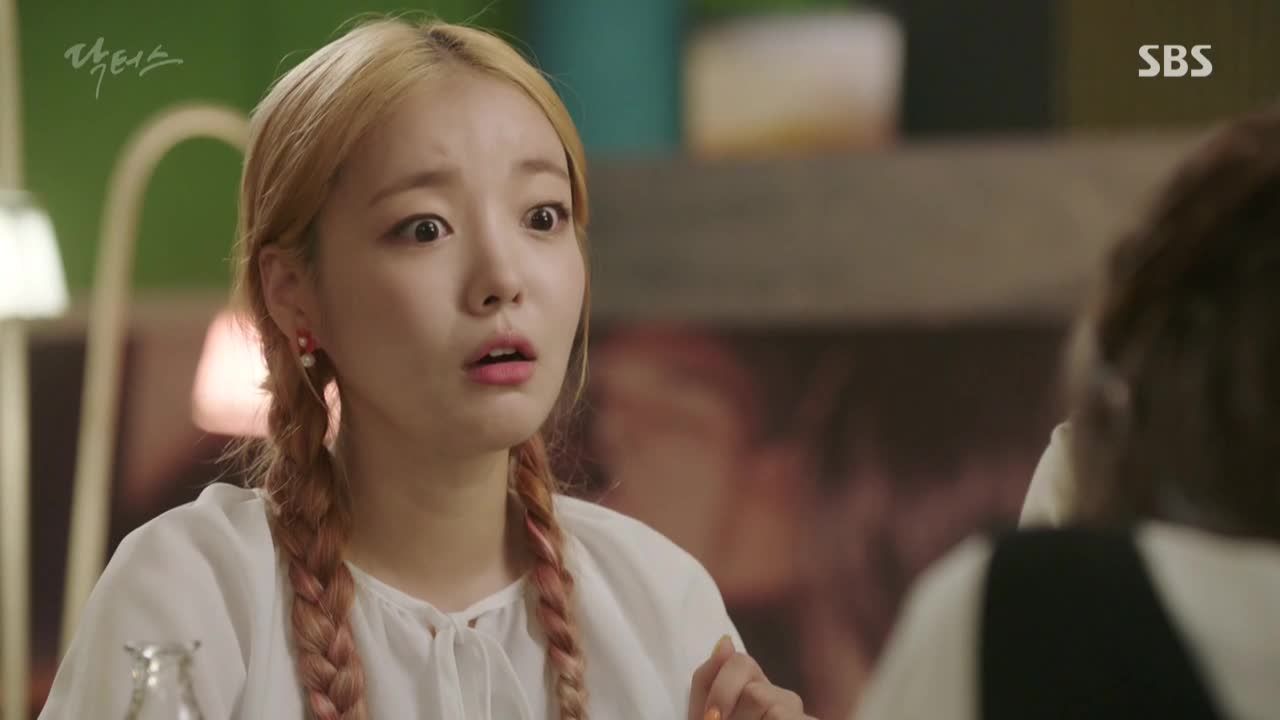 Soon-hee joins their table, and Seo-woo immediately disses her for being Hye-jung's underling. Seo-woo orders her friend to pour her a drink, and Soon-hee obliges as Young-kook passes out. Seo-woo asks when she and Hye-jung started living together, and Soon-hee responds that they lived together right out of high school. Since there's a gap between Hye-jung's scandal and the end of high school, Seo-woo wonders if Hye-jung lived with that gangster boy (referencing Soo-chul) during that period.
Cue Soo-chul's entrance, as he delivers a beer keg to Soon-hee's restaurant. As he leaves, Seo-woo recognizes him and chases after him. She asks Soo-chul if he knows her, and he responds that he does. Seo-woo offers to give him Hye-jung's contact information, but he declines. She figures that he'll run into Hye-jung if he keeps working deliveries, and he gets offended by her derogatory comment about his job. He storms off, and Soon-hee shakes her head in disapproval of drunk Seo-woo.
Hye-jung thinks back to the kiss but quickly pushes it out of her mind. She begins to wash her hair, and Soon-hee enters the bathroom with updates on Seo-woo's drunken fuss. Being the loving friend she is, Soon-hee steps in to wash Hye-jung's hair for her.
Soon-hee continues to play with Hye-jung's hair after washing it, and Hye-jung calls her out for using her as a doll. Soon-hee insists that she's just practicing for her future husband, which reminds her about Hye-jung's relationship status. She asks how much progress they've made, and Hye-jung instinctively touches her lips. Soon-hee realizes that they must have kissed, and Hye-jung acknowledges it without much denial.
Soon-hee hugs Hye-jung in celebration. She was afraid to get married and leave Hye-jung to live alone, since Hye-jung has never given herself a break. She then asks Hye-jung if she met with her father, and Hye-jung shakes her head. She only saw him from afar. Soon-hee decides that Hye-jung has to marry Ji-hong, but Hye-jung has other priorities before love.
Alone in her room, Hye-jung opens the envelope Ji-hong gave her and looks at Grandma's medical records. She begins to cry and wipes away her tears as she thinks about Grandma.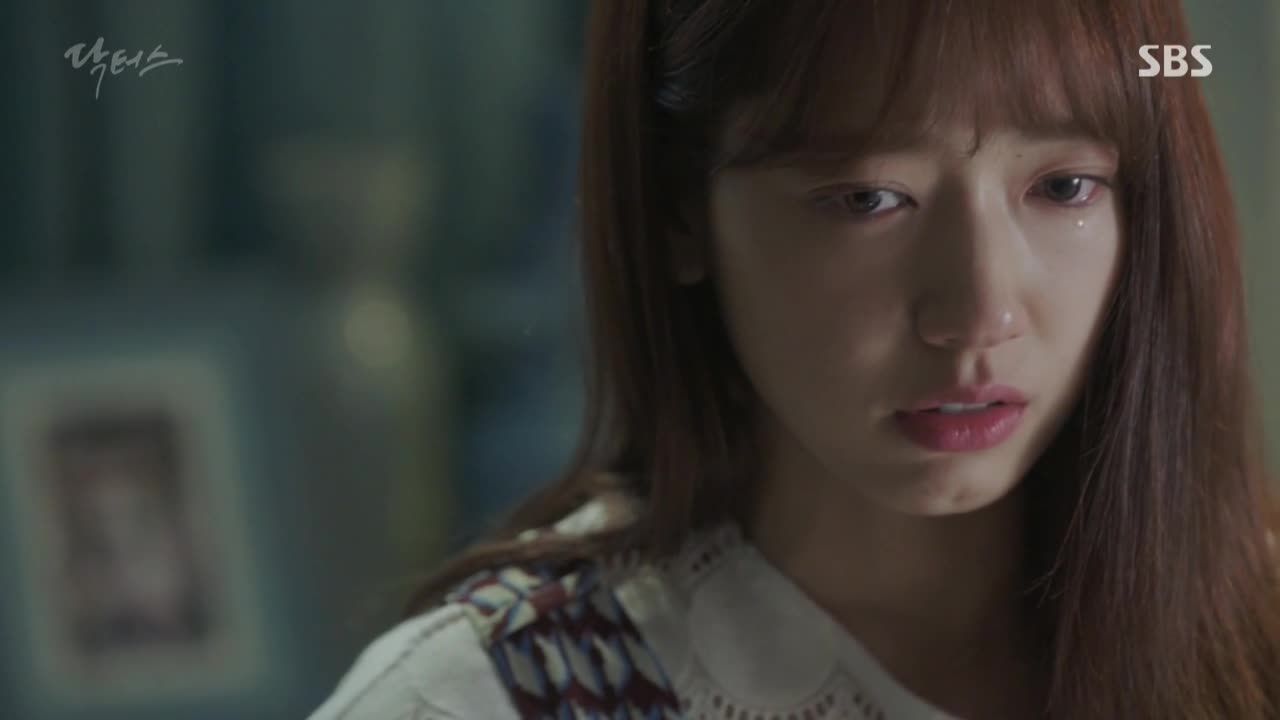 The next morning, Yoon-do offers to drive Ji-hong to work. They ride together, and Yoon-do tries to overcome the awkwardness by playing music. Ji-hong takes out medical papers to study to ease the awkwardness, but Yoon-do says that's unfair and changes the radio to the news.
The news reports on big hospital investment stocks, so Yoon-do turns it off, finding the news too political. He considers politics a show put on by people with nothing better to do (true), and Ji-hong says that they shouldn't let politics encroach on society. Yoon-do finds his response political, but Ji-hong says he's just being realistic.
As Director Hong enters the hospital, reporters crowd around him asking about the hospital's investment in stocks. Director Hong denies any involvement in the business, though we know that Myung-hoon has been behind this plan.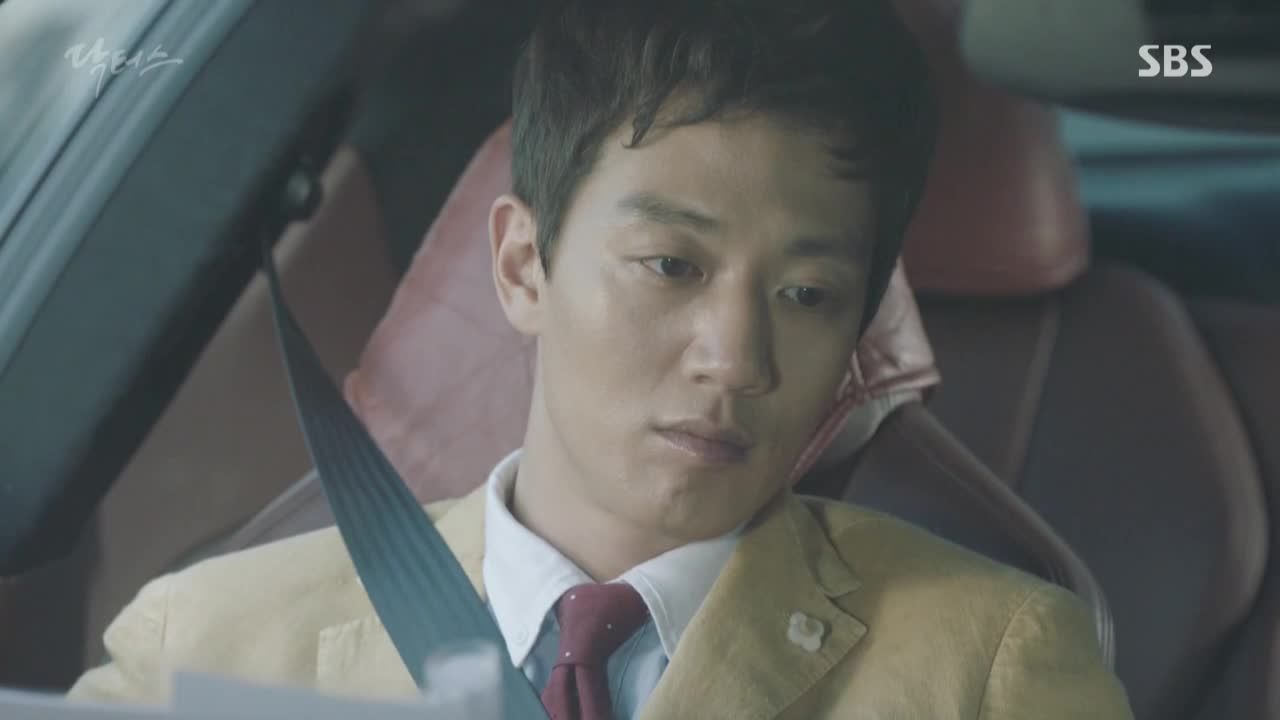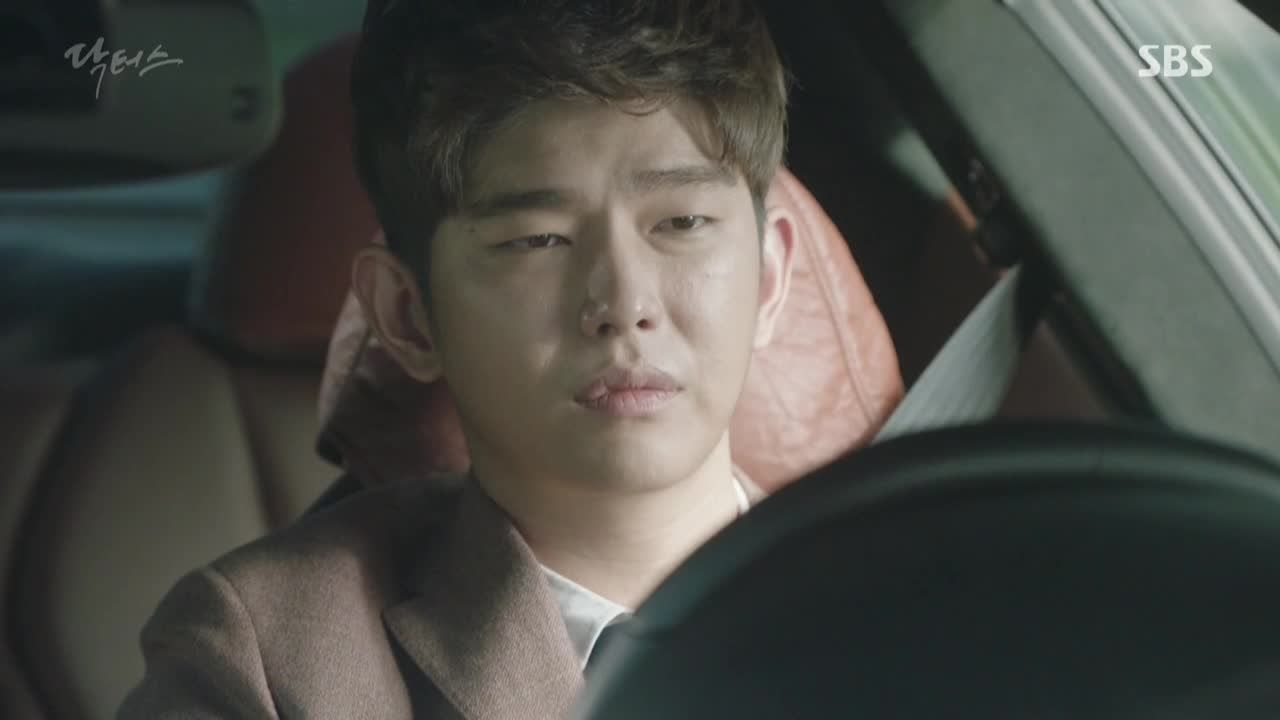 Ji-hong finds Tae-ho in the hospital for updates on the news, and they go out for a meal to discuss this brewing war. Tae-ho asks Ji-hong to help him out with what he does best and shows him a clip of 2012 Olympic archery contestant Lee Soo-jung (cameo by Im Ji-yeon), who was disqualified for drinking alcohol before the competition. In the clip, she misses her target and her hands tremble after her shot.
Ji-hong says he'll have to do more tests before making a diagnosis and asks what this case has to do with hospital politics. Tae-ho explains that after repeatedly losing to Myung-hoon, he now wants to win. Ji-hong notes how much Tae-ho has changed, but says he's not opposed to power anymore. In fact, Ji-hong likes power now. Tae-ho lays out the plan: If Ji-hong can cure Lee Soo-jung, Tae-ho can use his fame to wield more power at the hospital.
Tae-ho gets a call, which signals another director meeting. He takes out his department card to pay for their meal, but it's no longer valid because of the punishment for low revenue in his department. All the more reason to gain power.
Yoon-do receives a text message from Hye-jung thanking him for taking her stepmom as his patient. He seems disappointed at the mere text of gratitude and confronts her about it. She can't do much else to please him and heads to the elevators. Yoon-do follows her and explains that he understands her situation — he's had two stepmothers himself. Hye-jung bets that he wasn't harassed by them like she was, and Yoon-do swoons with his hand on his chest. He tells her that she can't just say these things without warning him, but she doesn't understand. Hee.
They take the elevator down, and Yoon-do tries to elicit a more grateful response from Hye-jung by offering to do his best to treat her stepmom. But Hye-jung is completely apathetic to her stepmother's illness and explains that she's not more grateful because she doesn't care about her stepmom's recovery. She feels like an incompetent doctor, and the only thing that makes her feel better is that her stepmom is still a wretched person. But that doesn't make her a better doctor.
Hye-jung notices a doctor running towards them in the hallway and pulls Yoon-do out of the way to save him from the crash. Yoon-do looks more smitten than ever, as he stands there stammering about the role reversal. Hye-jung heads to Ji-hong's office, and she's followed by Yoon-do, who's followed by his Uncle Pa-ran. They all end up in front of Ji-hong, but only Hye-jung and Pa-ran are invited into his office to discuss special matters. Yoon-do deals with rejection by convincing himself that he's busy and yelling at the closed door, "Ah, I'm so busy."
In Ji-hong's office, Pa-ran looks over the medical records and says that there's not enough detail to show that anything went wrong during Grandma's surgery. Ji-hong deduces that the anesthesia records could show something more, but those records weren't on file. Hye-jung wonders if those records are still available at the hospital where the surgery was and runs out with a smile.
Ji-hong chases after her and offers to find the records for her, but Hye-jung declines his offer. She knows he wants to help, but this is her homework. She reminds him that he's scheduled to oversee patient care right now, and he asks expectantly if she looked up his schedule. She says that it's her job as his fellow to look up his schedule, and he deflates as he says that his heart almost skipped a beat. He yells about his almost fluttering heart, and Hye-jung runs away in embarrassment.
Yoon-do informs Hye-jung's stepmom that he's scheduling a surgery earlier than he would for regular patients, as per Hye-jung's request. He's cold and succinct with his interactions, probably because he knows there was bad blood between her and Hye-jung.
Olympic archery athlete Soo-jung enters Ji-hong's office and explains her situation. Her hand began to tremble since last year and she drank alcohol before a competition once because it helped her hand stop trembling. She shows him her trembling hand and asks if he can fix it. Ji-hong isn't sure and says that they need to run more tests for an exact diagnosis, but Soo-jung immediately rejects his services. She wants a doctor who's confident in finding a cure. Ji-hong tells her to trust him because he's unsure. He reassures her that the most skilled doctors are full of doubt, and that's how they avoid mistakes.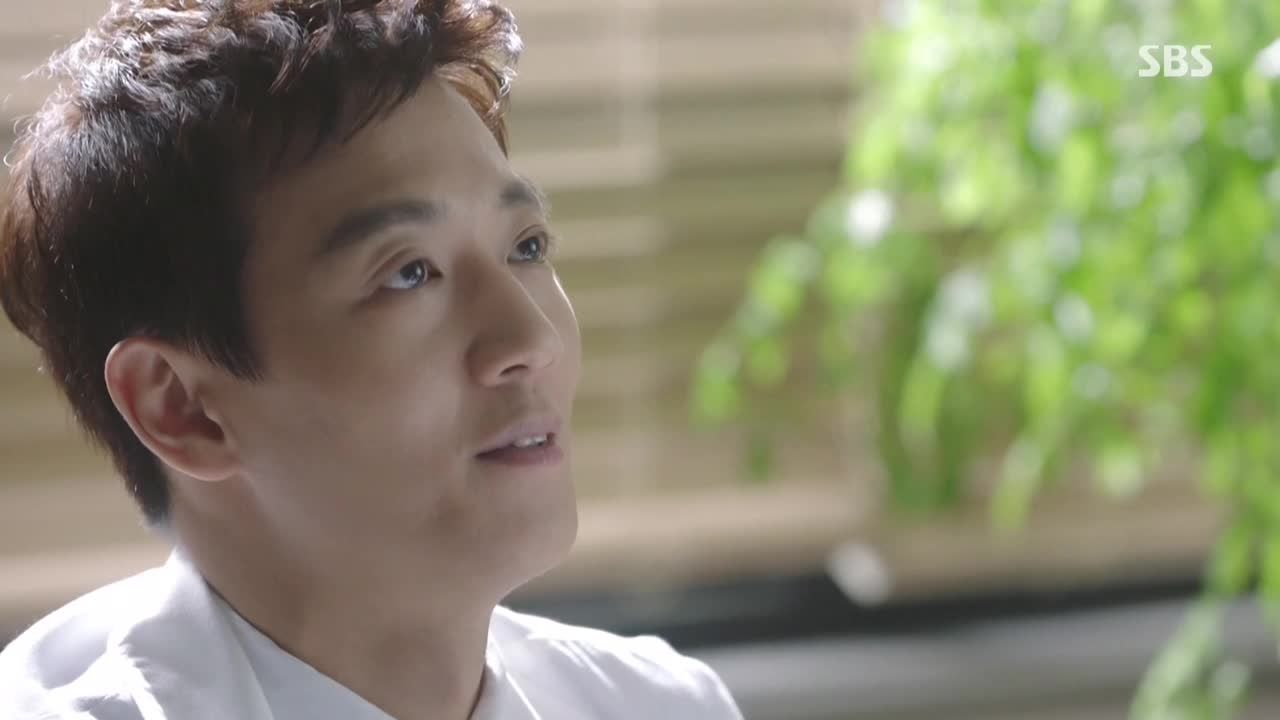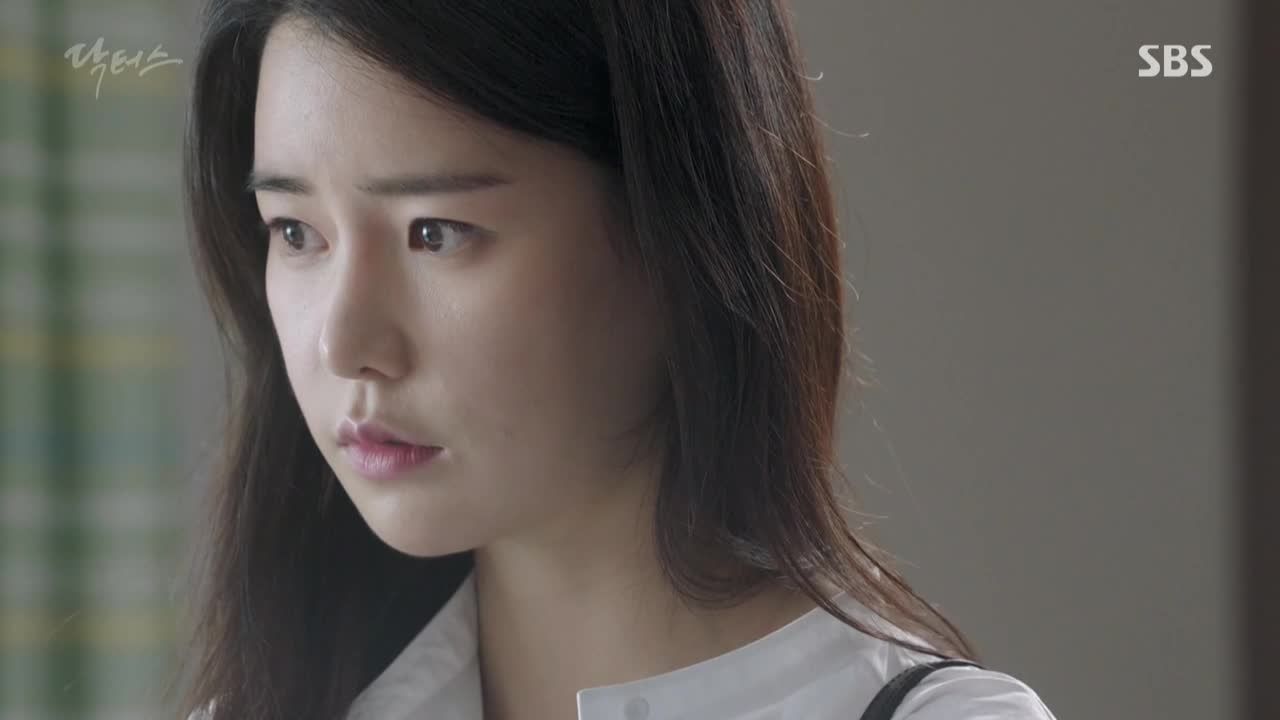 Hye-jung's stepmom asks for all the hospital perks of being related to Hye-jung, but she continues to badmouth Hye-jung in a meeting with Kang-soo. After their meeting, little sister Yoo-na asks Kang-soo for Hye-jung's number because Dad wants to meet her.
Ji-hong and Hye-jung discuss the characteristics of archer Soo-jung's tremor. When they discuss treatment options, Ji-hong tells Hye-jung to think like a neurosurgeon, and she cautiously suggests Deep Brain Stimulation. She's right, and she gets very excited to be Ji-hong's assistant in an awake surgery. She grabs his hand in her excitement, and he's slightly taken aback by her reaction. She pulls away but can't help smiling.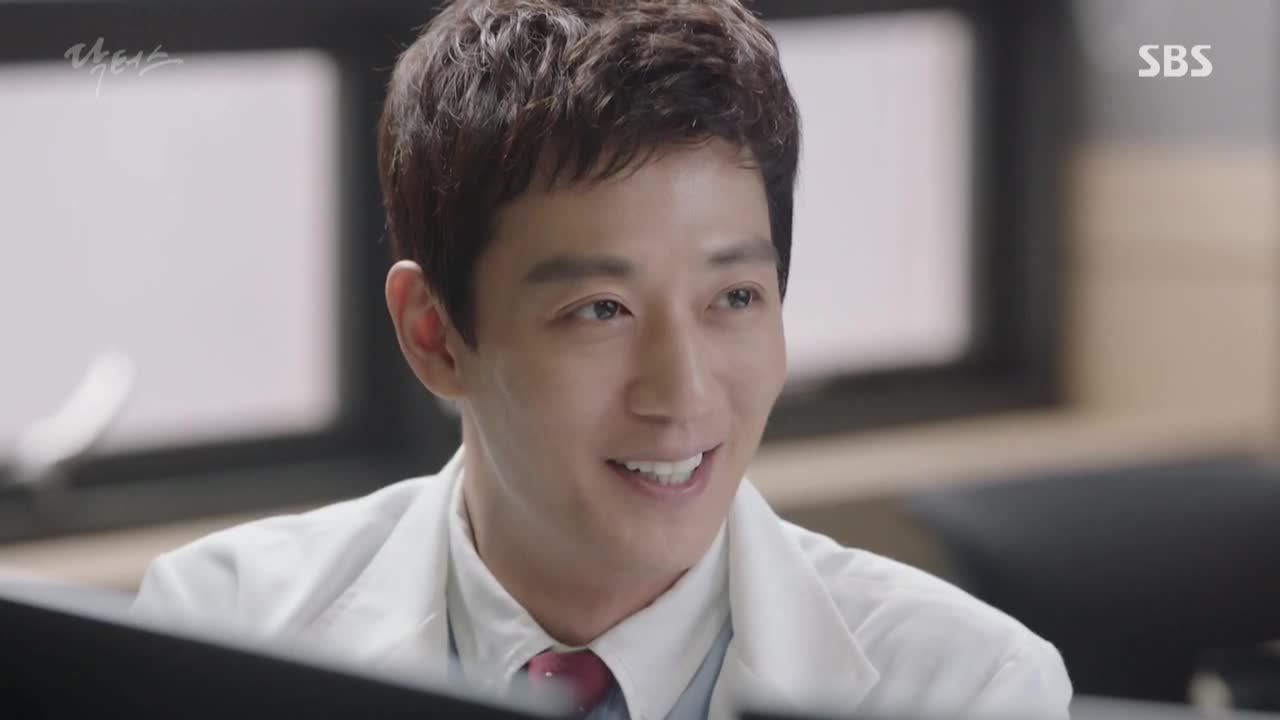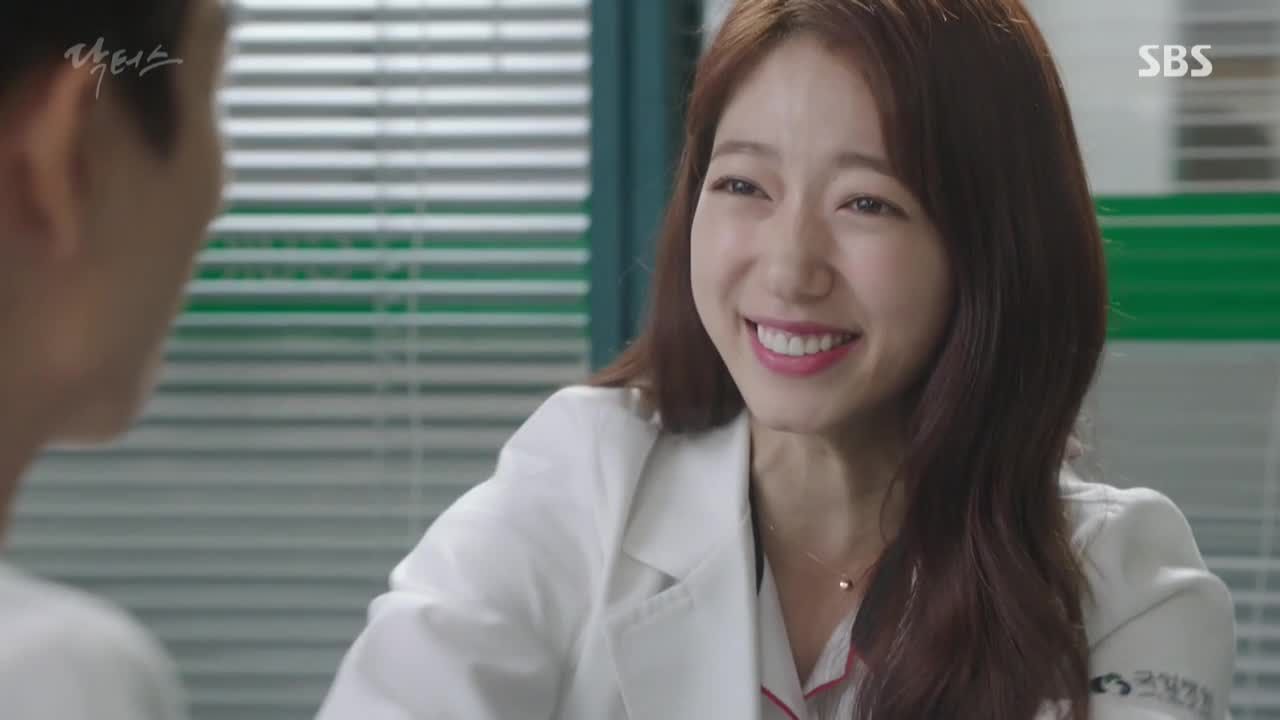 Hye-jung runs into Seo-woo and shares the news that she gets to assist Ji-hong in an awake surgery. That fuels Seo-woo's jealousy, and she asks Ji-hong if she can also assist him in the surgery. He's not sure if he can decide on his own, so he calls all parties involved to discuss the fellow assignments.
In the meeting, Seo-woo decides that she doesn't want to be Yoon-do's assistant, and he agrees to let her go. He wants to pick up Hye-jung instead, but she's already decided to work with Ji-hong. After some back and forth, they decide that Seo-woo and Hye-jung will both assist Ji-hong in the awake surgery, and the fellows will receive training from both Ji-hong and Yoon-do as they see fit.
As they leave the meeting, Seo-woo tells Yoon-do that Hye-jung and Ji-hong like each other. He's not fazed by the competition, but neither is Seo-woo. She won't let Yoon-do go easily, especially if her competition is Hye-jung.
Soo-chul visits Soon-hee's restaurant the next morning, now acting like a familiar friend. He admits that he drank too much the previous night out of embarrassment and got fired from his delivery job. When Soon-hee says that she mentioned him to Hye-jung, he's suddenly interested to know her reaction. Soon-hee realizes that he must still like Hye-jung but warns him not to bother her. He figures that they must embarrassed by him, and his inferiority complex gets him fired up again.
Myung-hoon and Director Jin meet up with President Jung and Representative Na to celebrate their progress on the hospital. They seem optimistic with their plans to change the hospital funding laws, since trends always favor money anyway. Representative Na complains about having to worry about popularity, but Myung-hoon argues that the hospital has it worse. They have to be tactful while acting benevolent. Director Jin assures them that he's taking care of their issues with Director Hong, and they toast to their future hospital money-making business.
Soo-chul wanders around the hospital and asks the neurosurgery staff for Hye-jung. The nurse is suspicious of him, so she tells him that Hye-jung isn't in right now. He sits and waits just as Hye-jung turns the corner and joins the staff's rice cake feast. Young-kook tries to block her view and protect her from the suspicious guy, but Hye-jung orders him to move.
Once Young-kook moves out of the way, Hye-jung spots Soo-chul and smiles, and he sends her a wink. They greet each other warmly as old friends, and the staff looks surprised by the unlikely friendship. Soo-chul asks if she's embarrassed by him, but she finds his question ridiculous since they're friends. They're super friendly with each other, and Ji-hong comes upon them and watches their interactions with disapproval. He's joined by Yoon-do, who doesn't seem too fond of the interaction or Ji-hong's pissy attitude.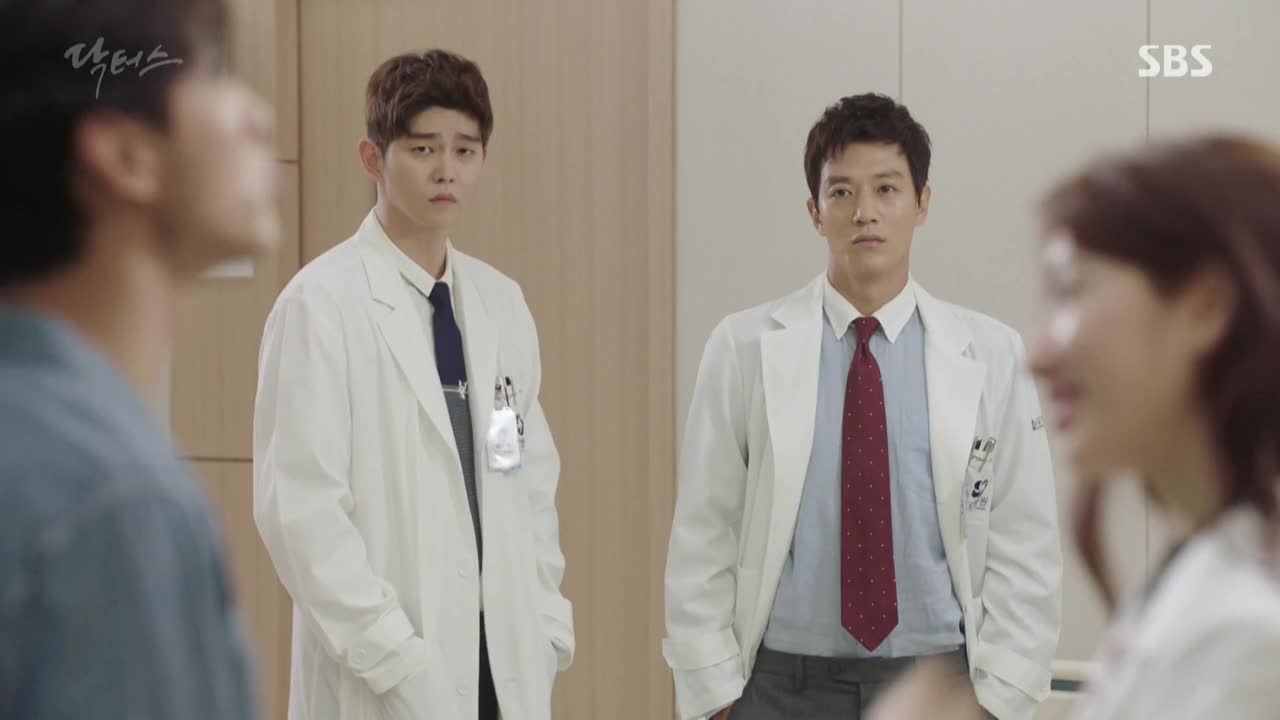 Hye-jung brings Soo-chul into her office, and he says that he's inspired by how far she's come. She thanks him for treating her well during tough times and wants to return the favor by seeing him often from now on. He thanks her for acknowledging him, since he thought she would ignore him after becoming so successful. He's actually here to say goodbye because he's decided to go to his son. His son?! Yes, he has a son, but he's divorced and needs to send them money. Soo-chul shows off a picture of his son and brags that the kid takes after him.
Soo-chul vows to work really hard to make it like Hye-jung did and wonders if it's too late for him. Hye-jung assures him that it's not too late and encourages him. They chat about old times, but their conversation is cut short by a call. It's Dad, and he asks to meet with her. She tells Soo-chul that she has to leave but makes him promise to see her before he goes.
Dad gives Hye-jung an envelope with the new location of Grandma's grave. He explains that he wanted to move Grandma to a better place. Trying to make conversation, he tells Hye-jung that he runs a restaurant named after Grandma's old restaurant and invites Hye-jung to visit with her colleagues.
Hye-jung excuses herself to leave, and when Dad tries to convince her to stay, she asserts that she's an adult now. Dad says that she can't live freely while holding grudges against him, but Hye-jung claims that she holds no grudges. He wasn't there in her childhood when she needed him, and now she's grown used to living separately. Dad says that she'll need him to walk her down the aisle when she gets married, but Hye-jung's decided not to get married because she may need him. Oof. With that, she leaves and drives away.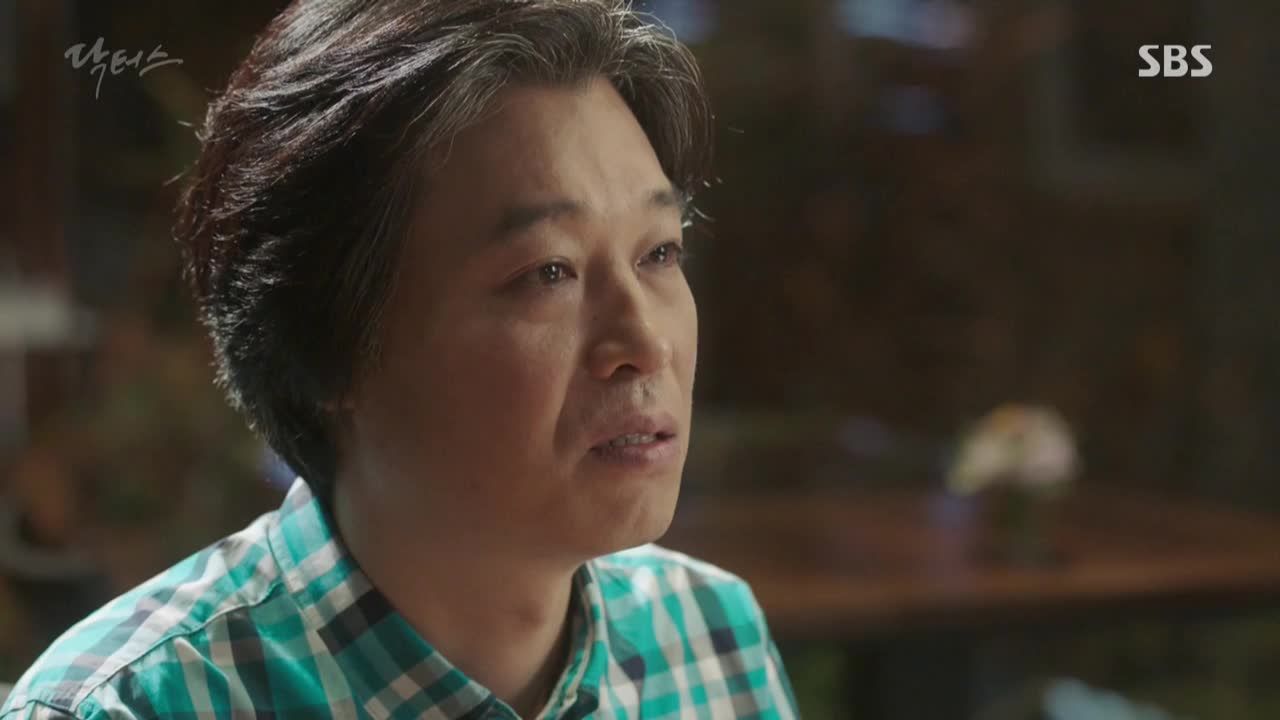 The next morning, Hye-jung watches Dad and Yoo-na from afar as they anxiously wait for her stepmother's surgery to end. Stepmother goes under anesthesia, and Yoon-do expertly conducts the surgery to eliminate the lateral spread response that was causing her eye twitch.
Ji-hong tells archer Soo-jung that her diagnosis is an essential tremor, a tremor with an unknown cause. Even with an unknown cause, he says that he can treat her with Deep Brain Stimulation. She'll have to remain awake during surgery so they can check if her tremors stop, but she won't feel any pain. He says that there's no guarantee of a cure and lists the many potential risks, including a coma, cerebral hemorrhage, and nerve damage. But he also adds that there's a 90% success rate.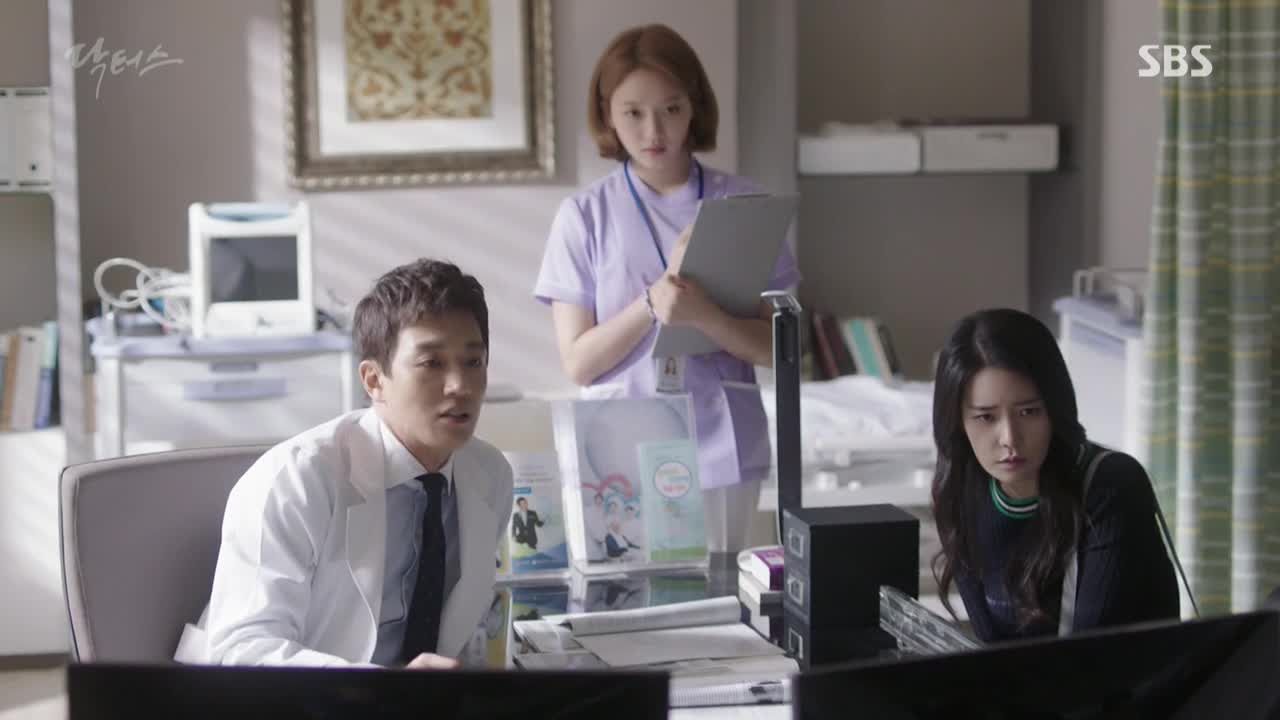 Soo-jung thanks him in advance and asks if they can release a recording of the surgery. No matter the outcome of the surgery, she wants to show the world that she tried to her best to cure her tremor and clear the accusations of her alcoholism. Ji-hong happily agrees to do as she wishes.
Yoon-do visits Hye-jung in her office and updates her on her stepmother's successful surgery. He asks her to treat him to a meal, but she says that she's not that thankful. He downgrades to tea, but she's not even that thankful. So he offers to buy her both a meal and tea, but she rejects him again because she's not personally close with him enough to do that. Seo-woo enters the room and interrupts the conversation, and she quickly catches on that Yoon-do just got rejected. She calls his methods old, and he reminds her to respect his authority, before swiftly leaving the room.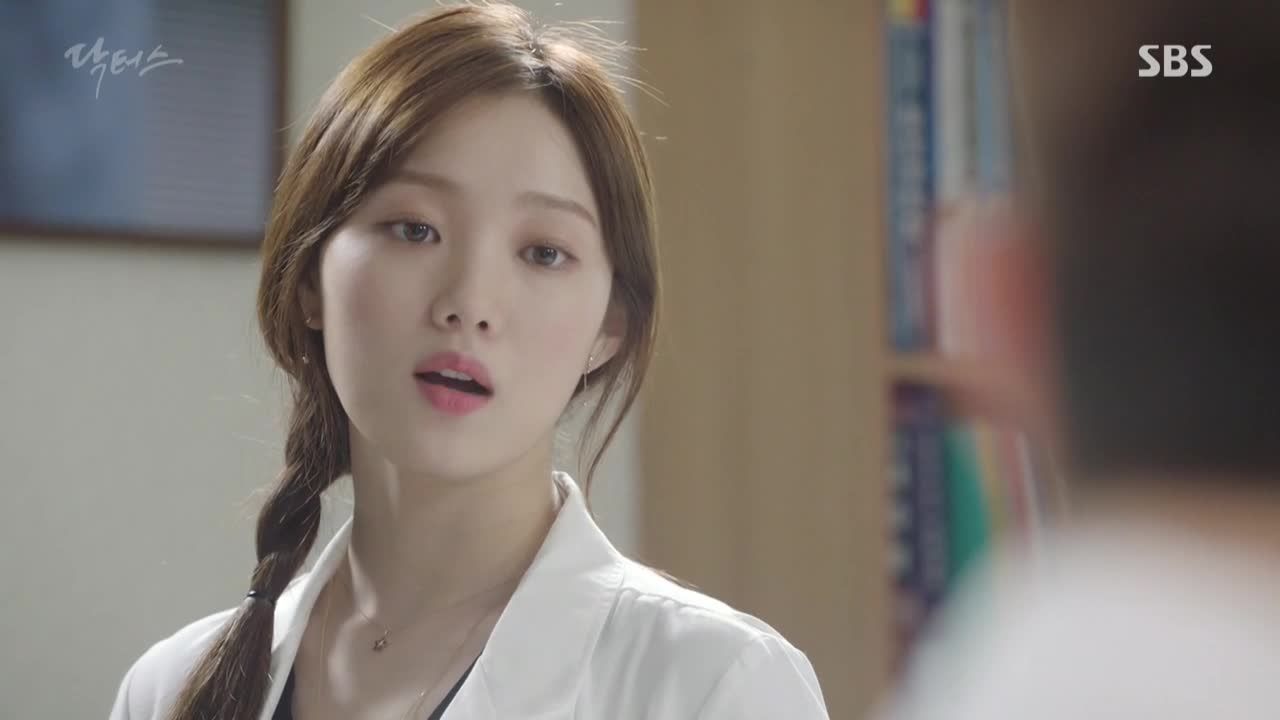 Seo-woo and Hye-jung receive a message from Ji-hong to come to his office to review for the surgery. And because Seo-woo isn't irritated enough, Hye-jung irritates her even more by pointing out that Ji-hong sent Seo-woo the message first.
Ji-hong updates his two assistants that the surgery will be the next day, and he's all smiles for Hye-jung as he talks. Seo-woo notices the two sending sweet grins to each other and scornfully gasps at their obvious affection. Hye-jung leaves the room first and Seo-woo lingers, so Ji-hong utilizes her to help him lift his heavy boxes.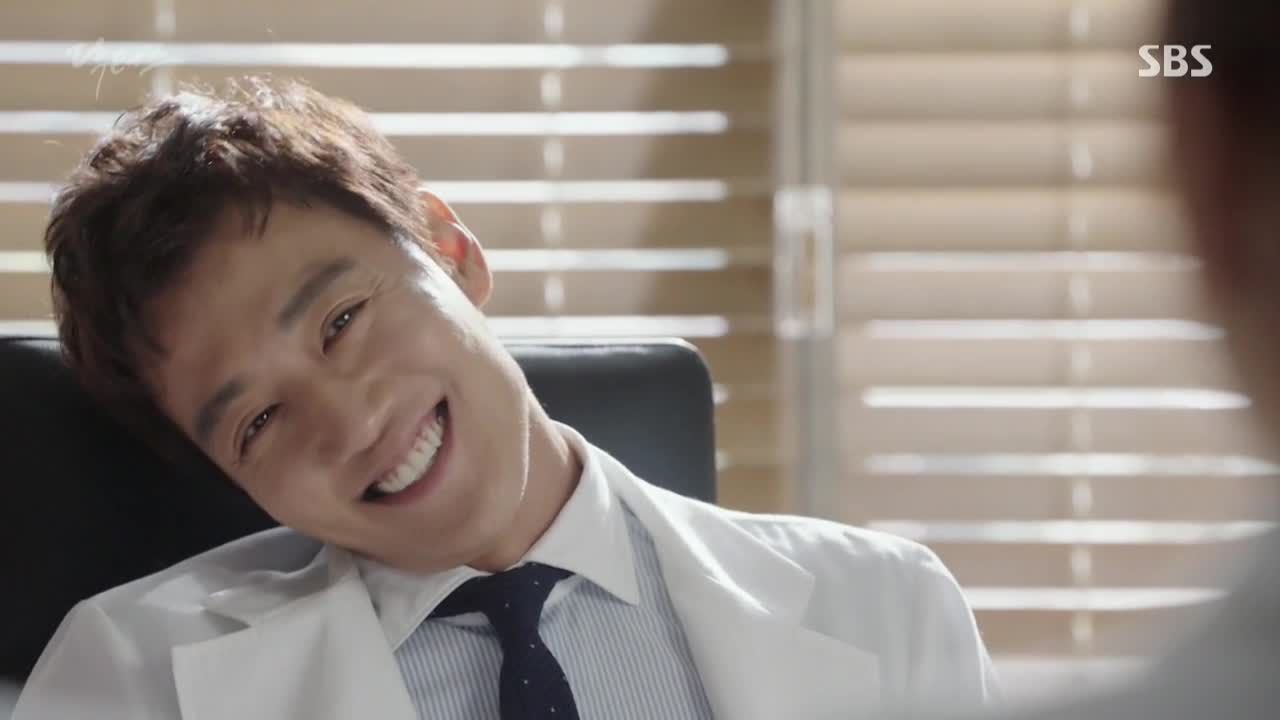 Hye-jung passes by as Dad and Yoo-na thank Kyung-joon for a successful surgery. Dad thanks her for making the surgery possible, and Hye-jung just gives him a polite nod before going about her day.
Later in the meeting room, Hye-jung takes a break while Kang-soo fetches some leftover rice cakes for her. Then, the door opens to Yoo-na, who's delivering their family registry for Hye-jung to get them the discount perks. Yoo-na says she's happy to have an older sister because she's always been lonely, but Hye-jung responds that she likes how things are now. She doesn't want to be involved with their family.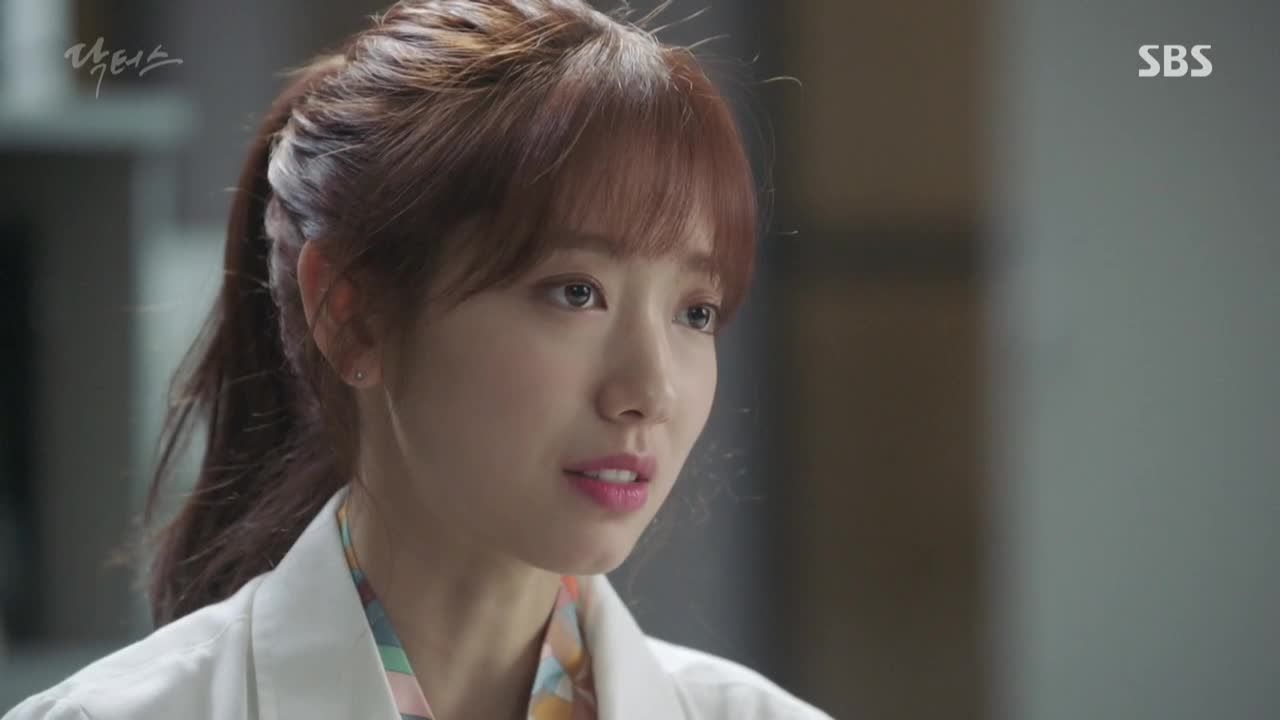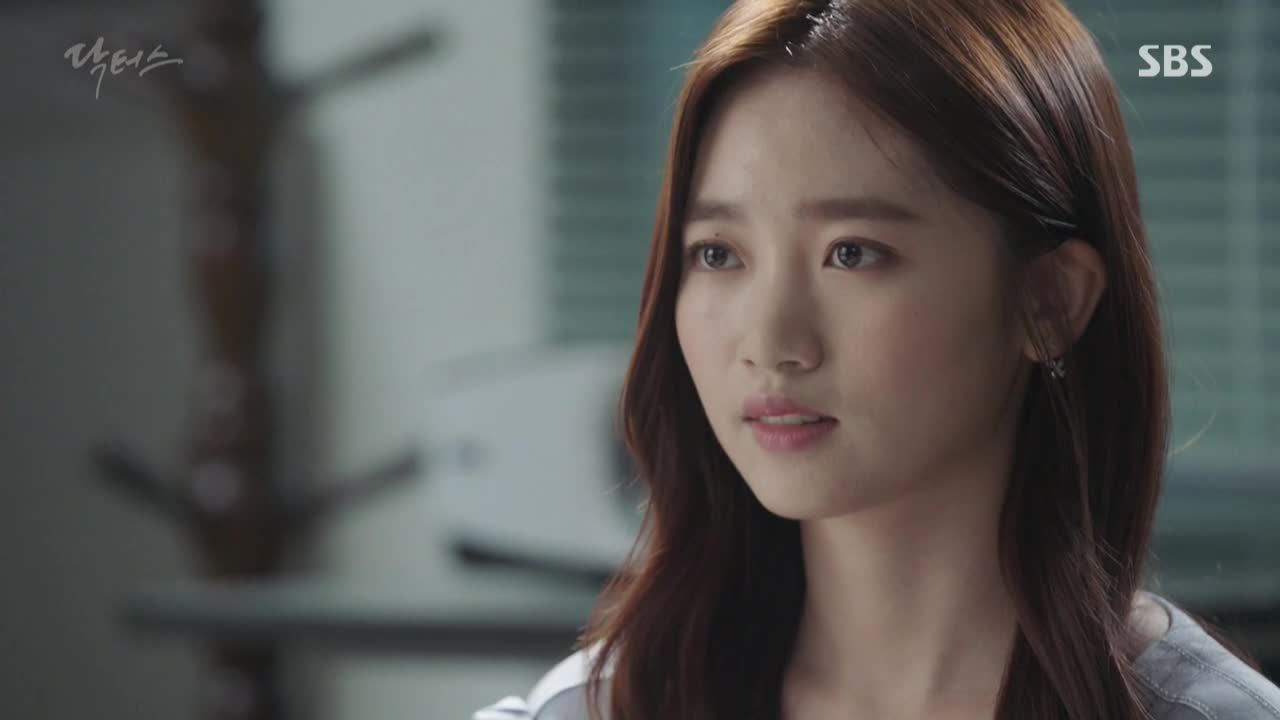 Soo-chul calls Hye-jung that night and says that he's leaving Seoul tomorrow. He wants to leave with gusto, and she agrees to meet him for a proper send-off.
The next morning, Ji-hong prepares to drive his own car, which has finally been delivered. Yoon-do says that he's relieved not to carpool anymore. He jokes that he was planning on finding a lover and taking her in his car just to kick Ji-hong out. Ji-hong finds Yoon-do's reaction endearing and lingers on the word "lover."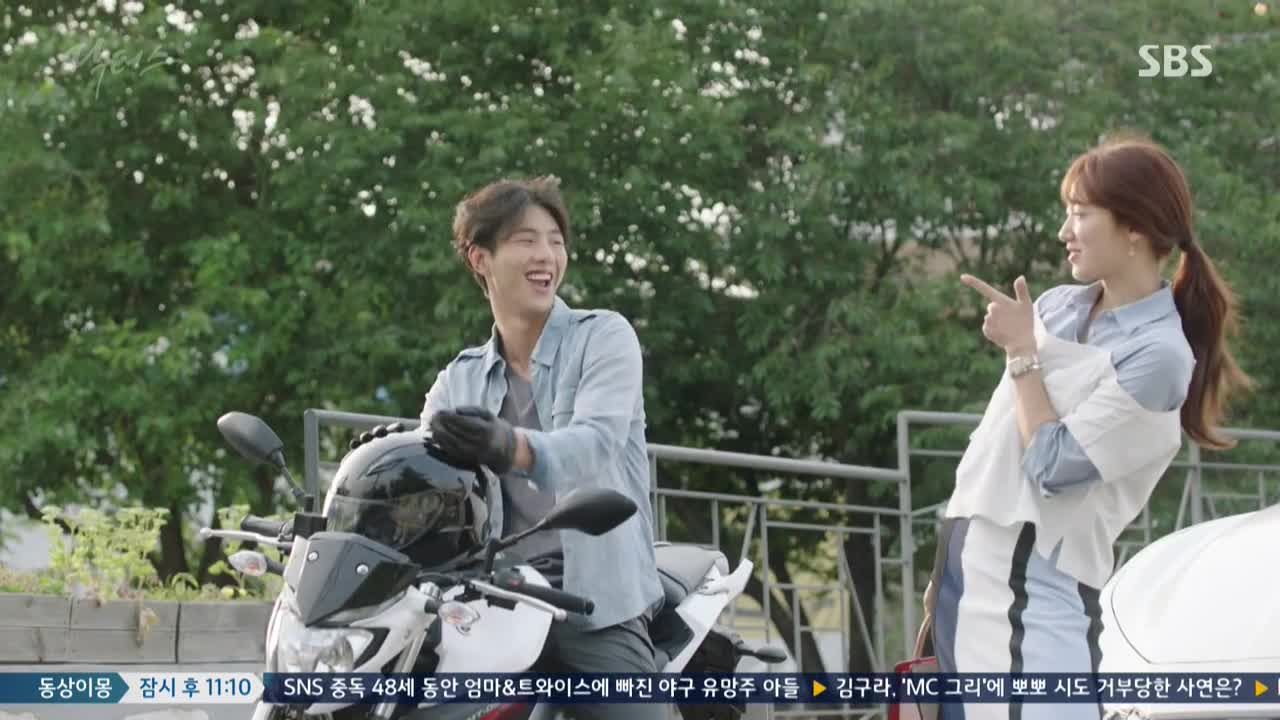 Hye-jung prepares to leave for work, and a motorcycle comes zooming in. It's Soo-chul, of course, and he tells Hye-jung that he's going to sell his motorcycle after this one last day. He asks where he can buy her food, and she suggests the hospital cafeteria because it's cheap and delicious. He's all for cheap and delicious, so they agree to meet there.
Ji-hong is smiling like a fool and repeats the word "lover" in high spirits. He calls Hye-jung, who's watching Soo-chul ride his motorcycle ahead of her car, and soaking in her last day with her friend. She tells Ji-hong that she's going to work with Soo-chul, and he tells her not to hang out with him. She chides that he shouldn't tell her not to hang out with her friends, but it still makes Ji-hong jealous.
Soo-chul pulls up alongside Hye-jung and shows off his signature salute and wink. Then, he races ahead to the intersection, where an oncoming car collides with his motorcycle. Hye-jung screams, and Soo-chul rolls on top of the crashing car. He falls to the ground, unconscious.
In her car, Hye-jung remains frozen in shock and begins to cry. From other end, Ji-hong asks what's going on. She narrates, "It's always been like this. Love bred fear, and fear encroached on me."

COMMENTS
Ack, I totally saw that coming, but my foresight still did not prepare me for that crash. I wanted to keep Soo-chul around for a bit longer, especially after seeing the precious friendship between him and Hye-jung. I loved seeing them pick up their friendship right where they left off, not allowing their external circumstances to define their relationship. Of all people, I think Soo-chul may understand Hye-jung's motivations the best, having been by her side during her toughest moments growing up. The reunion was sweet and heartwarming, though I'd have to admit that I was surprised by Soo-chul's marriage. But he's also divorced, so is the show telling us that he's still love interest #5?
It almost doesn't matter anymore because I'm traumatized by the image of his crash. I almost forgot, in a moment of blissful ignorance, that this was a medical drama, and medical dramas don't have mercy for any loved ones — they must all somehow end up in the hospital. I knew we had to keep Soo-chul for a little longer. I was just hoping it wouldn't be in the hospital. Please show, keep him alive so we can savor more of his friendship, winks, and salutes!
Hye-jung is both the luckiest and unluckiest person in the world. First of all, almost every other character has a crush on her. I think she deserves all the love because she's awesome, but she's never allowed to soak in that love. Any good fortune is followed by bad fortune. That's what makes her so cautious in loving and trusting others, and I think her guarded tendencies makes sense, given her past experiences with loss. She processes love as a sign of danger and immediately becomes defensive. I like how the short flashback in the beginning of the episode showed a slice of Hye-jung's formative years that built the defense mechanisms she has now. It explained why she was so cold and heartless in her rejection of her father's attempt at redemption, but I don't think her response made her any more content. Though she may claim to be indifferent to her relationship with her father, I think Dad is right about her grudges against him. There are some deeply rooted grudges that hold her back from forgiving him and letting herself love freely.
Our main two doctors have such adorable crushes on Hye-jung, and I can't help re-watching some of their swooning moments. It's refreshing to see the guys being so smitten while Hye-jung remains largely unaffected by their adoration. I mean, it's pretty clear that Hye-jung is more attracted to Ji-hong, but she's not fully invested in their relationship quite yet. Ji-hong is still trying to win her love, and thank goodness he's using his brakes to be more patient with Hye-jung. I was getting turned off by his excessively aggressive advances, and even though it's really hard to make Kim Rae-won unlikeable, the writer was very close to striking out with his character. Yoon-do has such a strange crush on Hye-jung, and I'm thoroughly amused by how he's so oddly turned on by girls with evocative backstories. He tries to be so smooth in asking her out, but he fails so miserably that it's endearing. I already know he's ultimately going to fail, but I'm looking forward to watching his stumbling journey through his puppy love.
RELATED POSTS
Tags: Doctors, Episode 7, featured, Kim Rae-won, Lee Sung-kyung, Park Shin-hye, Yoon Kyun-sang