Lee Jung-jin reteams with Runaway director in K2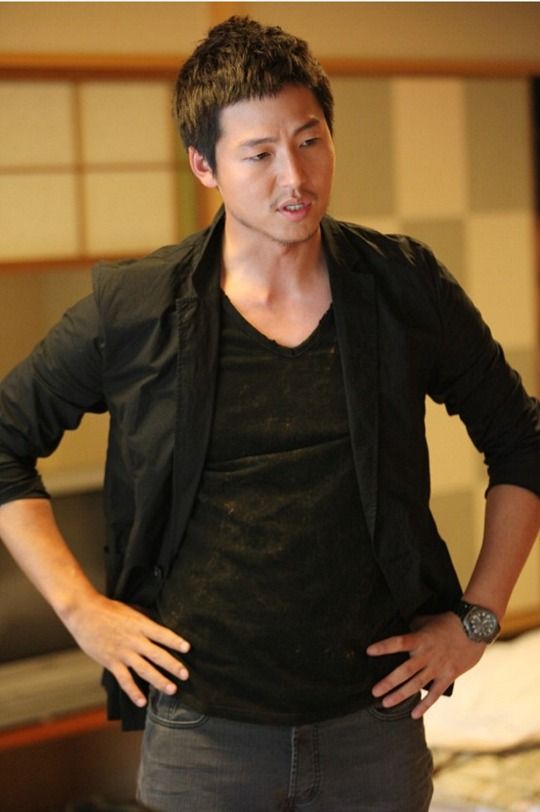 We've got a confirmation for bodyguard-action drama K2, though it isn't one that had been mentioned previously as a possibility: Lee Jung-jin (Temptation, Hundred Year Inheritance) will be joining the upcoming tvN drama about a presidential candidate's hidden daughter and a bodyguard abandoned by his country.
It isn't clear yet what Lee's role will be, but it doesn't sound like he'll be the bodyguard; Ji Chang-wook was previously announced as being in talks for that lead role, and as of the latest reports, he is still considering it. So is Song Yoon-ah (Assembly), who is up to play the role of the ambitious first lady.
Another Yoon-ah was briefly in the mix to join the show; the SNSD idol and Prime Minister and I star was announced as a contender to play the lead role of the daughter for all of two seconds before the denials came rolling in. She was apparently offered the role but had already declined, so the initial articles had misreported the story.
K2 will reunite Lee Jung-jin with PD Kwak Jung-hwan, who worked with him on Runaway Plan B back in 2010 (Lee also made a cameo appearance on Kwak's 2013 period drama Basketball). Not gonna lie, this excites me more than it should, because Runaway Plan B was a drama whose plot I can barely recall — anything I do recall had to do with Lee Jung-jin and the utterly irrational crush I had on him throughout its run. It's something I hadn't felt for him before that point and haven't felt since; there's just some weirdly inexplicable magic about Lee in that show that worked for me, and hey, who can explain they mysteries of drama attraction?
Just to keep expectations in check, this is a drama to be written by the Yong-pal writer, Jang Hyuk-rin, which is a mixed bag; Yong-pal had some of the most addictive and exciting early episodes of any drama in my recent memory, but also fizzled pretty painfully after the halfway mark. For the sake of Ji Chang-wook and Lee Jung-jin, I'm going to keep my hope alive; hey, writers learn from their mistakes, don't they?
It also looks like K2 will win the fight for the post-Good Wife timeslot on Fridays and Saturdays; for a while, it was uncertain whether tvN would schedule K2 or the time-traveler's romance drama Tomorrow With You, which had been courting Shin Mina and Lee Min-ki. Those castings are not confirmed, and after Lee Min-ki was hit with a sexual assault accusation last week, tvN backpedaled despite his name being cleared of the charge (DNA evidence confirmed a different person); Shin Mina's casting status remains equally uncertain. Should K2 get the slot, it will premiere in September.
Via My Daily
RELATED POSTS
Tags: Ji Chang-wook, Lee Jung-jin, The K2, Yoon-ah