Lee Soo-kyung makes guest appearance on Bring It On, Ghost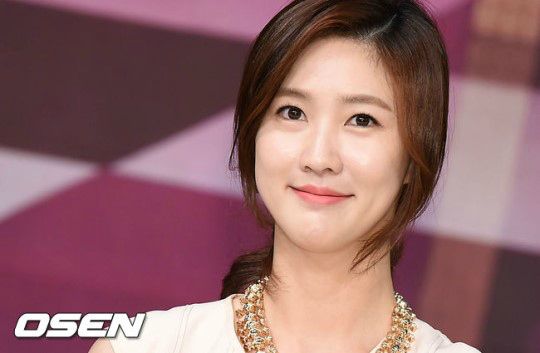 Aw, I love it when a cast clearly enjoys working together and comes back for another round. With Bring It On, Ghost director Park Joon-hwa having previously worked on both seasons of Let's Eat, we're seeing a parade of familiar faces both in the cast proper and in the cameo lineup, and Let's Eat's leading lady Lee Soo-kyung is the latest to be joining the crew.
We've already seen a few Let's Eat alums in the horror-comedy-romance drama about the boy with exorcist abilities who teams with an amnesiac ghost to dispatch malicious ghosts to the hereafter, and then also falls for her. Shim Hyung-tak has popped up a couple times to play Taecyeon's professor (though sadly he's not given much time to be hilarious), and comedic scene-stealer Lee Do-yeon plays Kim So-hyun's boy-crazy ghost unni who's always dangling after one good-looking guy or another. And, of course, one of our main characters, the kindly-yet-sinister vet, is played by Let's Eat 2′s second lead, Kwon Yul.
Lee Soo-kyung's appearance will come in Episode 9, and is reportedly one with a fair amount of screen/story time. The details of her role haven't been divulged, but with the drama's episodic structure with the ghosts of the week, I'm going to hazard a guess that she's either a ghost or a ghost's surviving loved one. While we're at it, can I put in an order to get Yoon Doo-joon to drop by for a cameo too? And Seo Hyun-jin too, for that matter? Although, I suppose that would make for the world's awkwardest three-way reunion, and then maybe they'd all end up ghosts.
Lee Soo-kyung will head into shoots next week, and her scenes will be broadcast on August 8.
Via Osen
RELATED POSTS
Tags: Bring It On Ghost, Lee Soo-kyung, Let's Eat