Lucky Romance: Episode 14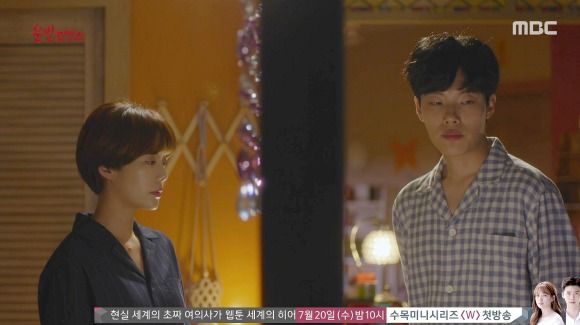 Years of habit aren't hard to break, especially when the stakes seem so high. Luckily there are plenty of people around Bo-nui to tell her that she deserves love and happiness, and support even comes from some unexpected directions. But threats can sometimes come from unexpected places, just when you're looking the other way, thinking that you're safe.

EPISODE 14 RECAP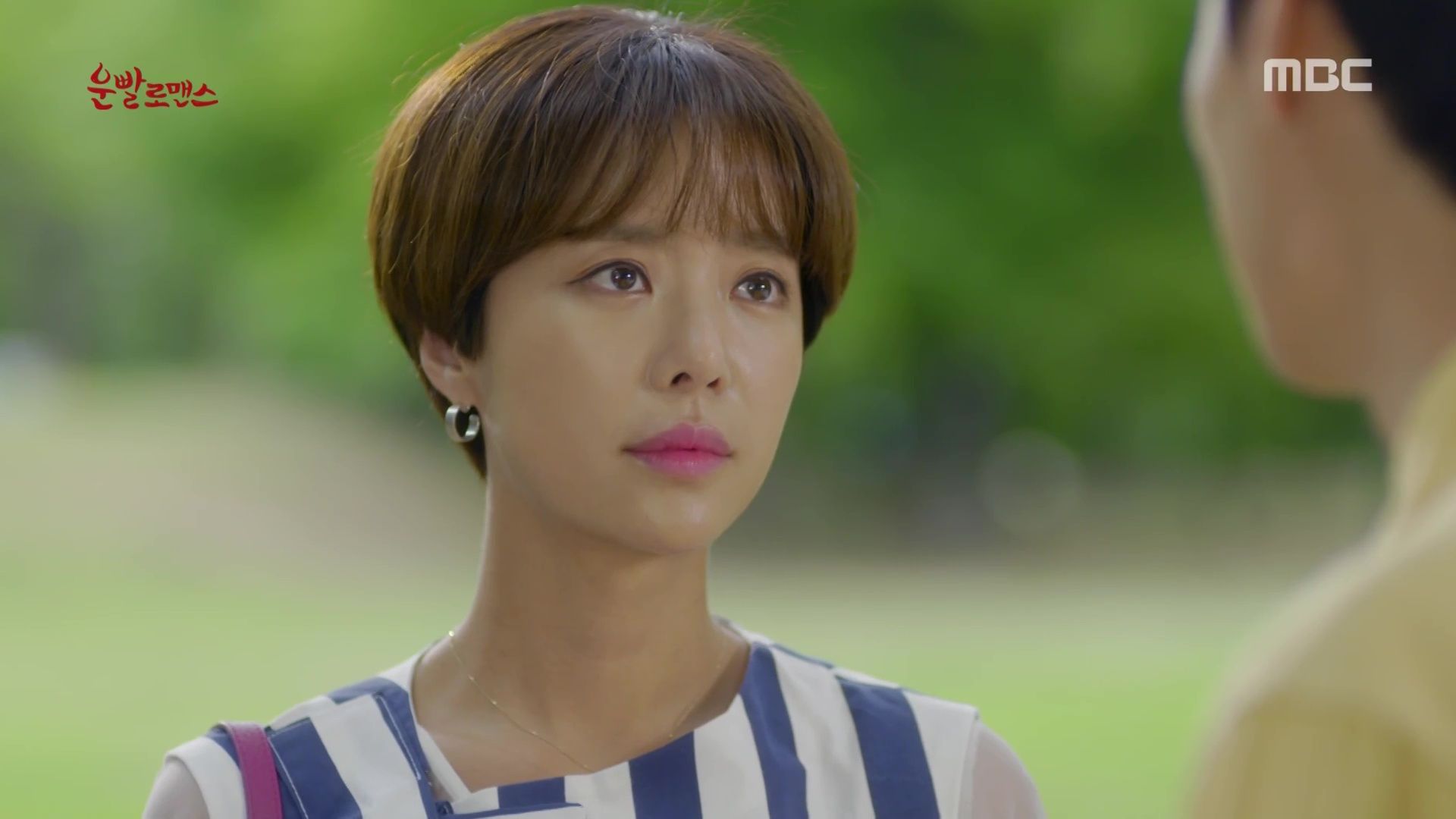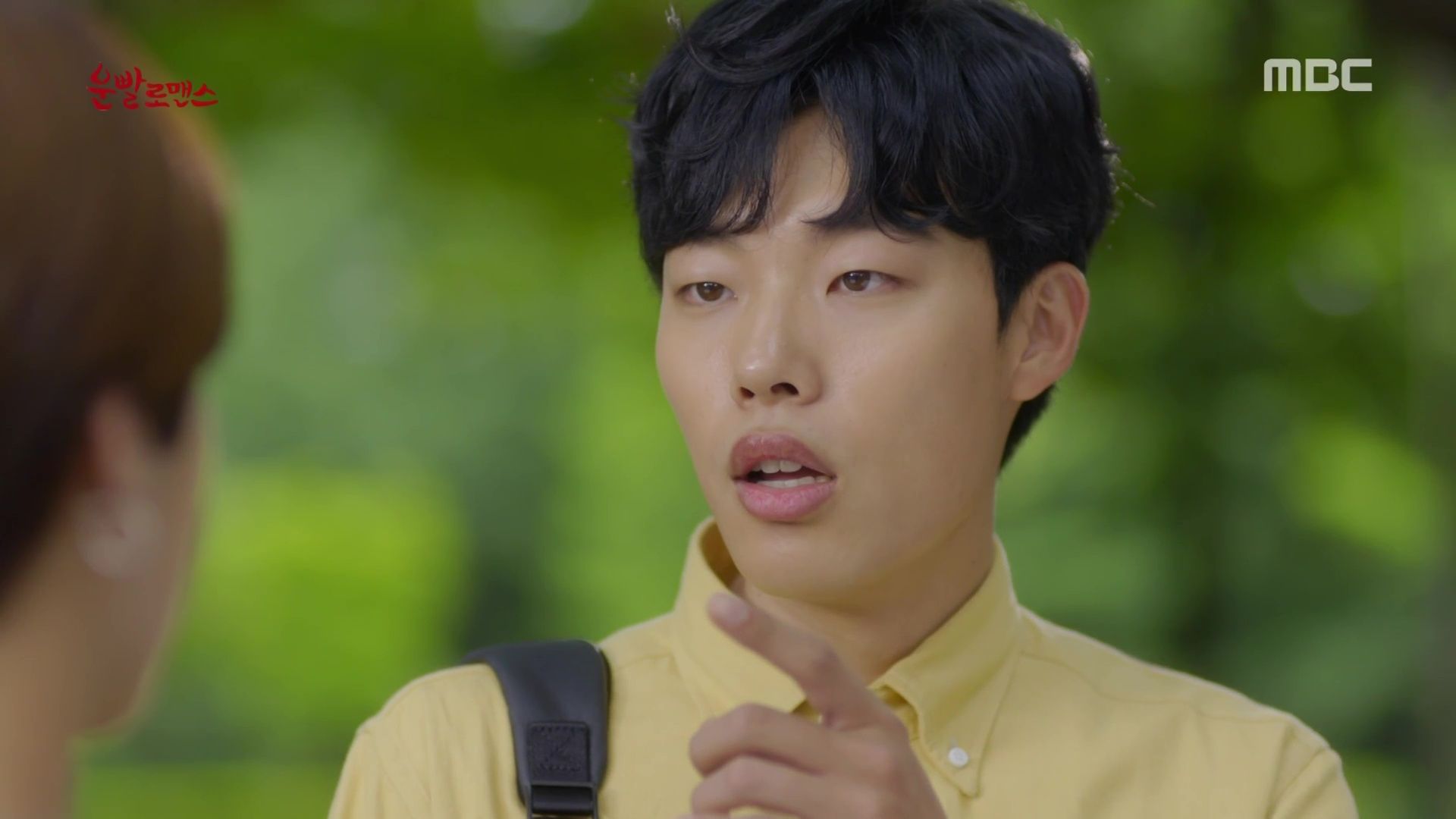 In the aftermath of IF's hacking, Su-ho steps down as director of Zeze Factory and promises to use his personal money to pay the damages. Afraid that her bad luck is causing this disaster, Bo-nui visits the fortuneteller and begs him to say it's not her fault. But what he tells her is worse — Su-ho could lose everything if she stays near him, possibly even his life.
Determining to do what she must, Bo-nui meets with Su-ho after he's cleaned out his office. Su-ho is optimistic that they can start over with a new company, but today he wants to just have fun. Bo-nui agrees, but she can't stop herself from crying when she thinks Su-ho isn't looking.
He does notice, so Bo-nui asks what if this is all her fault. Su-ho asks if she's an industrial spy, or if she planted that ransomware program — if not, then there's no way this is happening because of her. Again he forbids her to worry or to doubt.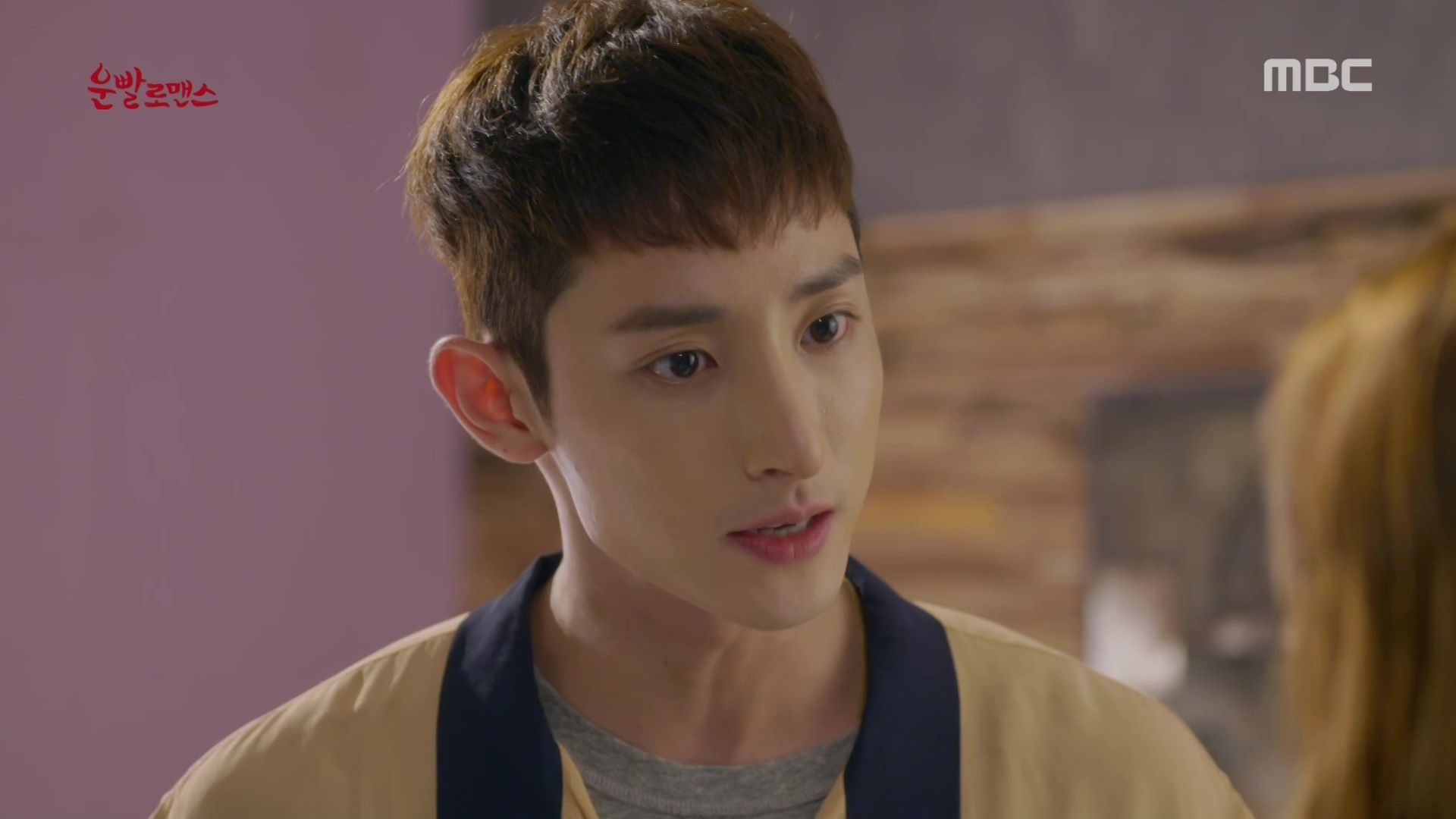 That night Bo-nui thinks about Su-ho's promise that none of this is her fault, and tells herself that it's just a coincidence. But the fortuneteller's toxic words break into her mind, and she worries.
Dal-nim tells Amy about Su-ho's decision to leave, and Dal-nim is also concerned about Bo-nui, knowing that she'll blame herself. Amy also has Gary to deal with, and he's furious that their company is planning to sue Zeze when he's the one whose reputation is at stake, and he doesn't want to sue.
He tells Amy that if they don't drop the lawsuit, he's breaking his contract with them. She's concerned that the company could cause problems with him in regards to his taking a break to look for his father, and tells him to wait until news of Su-ho's resignation gets out. The company may back down then.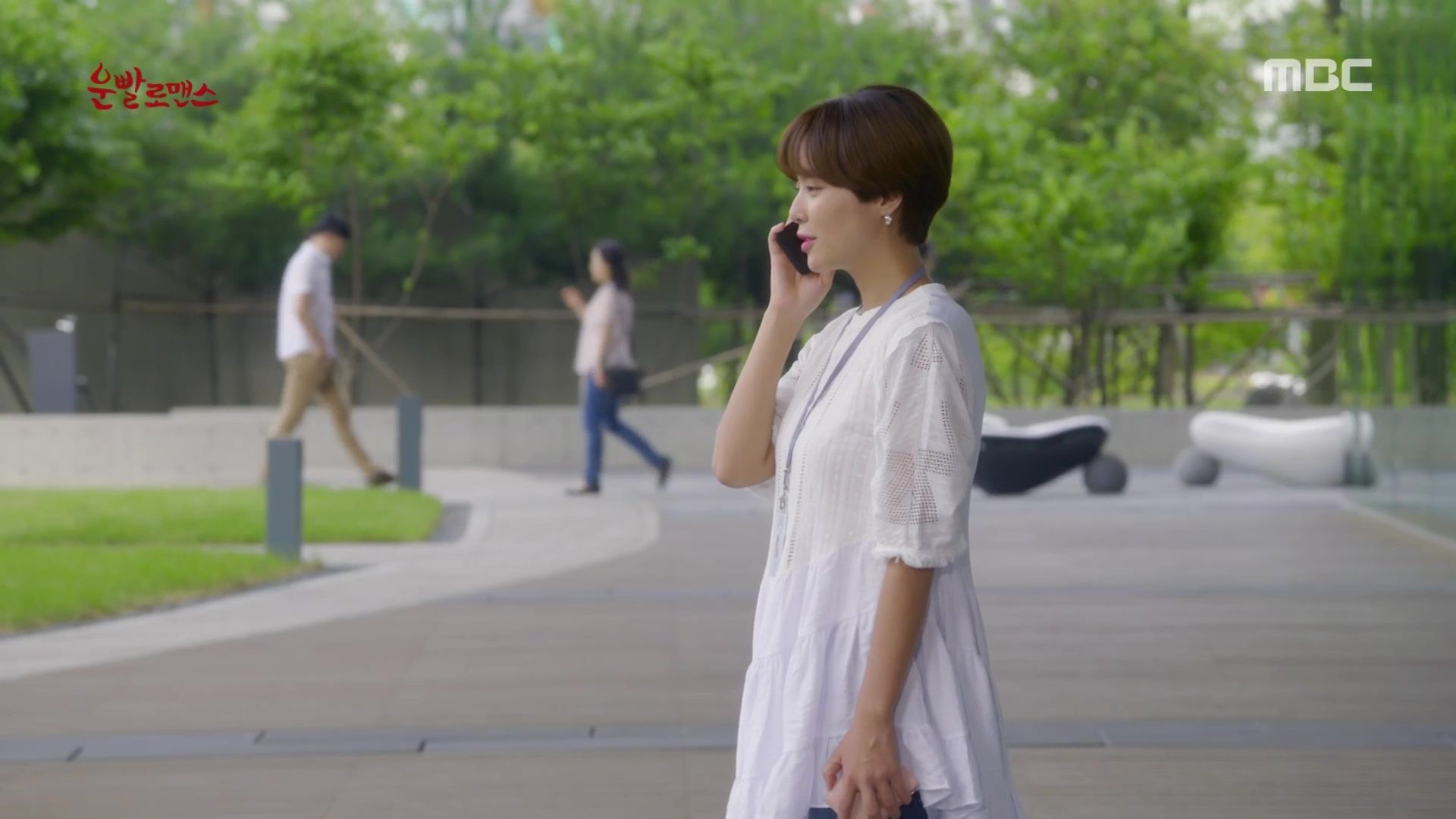 Su-ho sells all his company shares to Ryang-ha, and even hands over his car, having promised to give everything he owns to make this better. He then notices a pair of policemen going up to the office, but he's no longer in a position to see what's wrong. Su-ho asks Ryang-ha if he's keeping the secret about Boss Won as he promised, especially from the team and Bo-nui.
Bo-nui goes out for a food run for the office, just as Su-ho calls her. He sees her answer, but when she lies that she's out of the office and can't see him now, he doesn't go to her. He's distracted for the rest of the day, which Ryang-ha interprets as him being upset over Zeze, and he bursts into tears. He invites Su-ho to stay with him, but Su-ho refuses, and leaves without saying where he'll stay.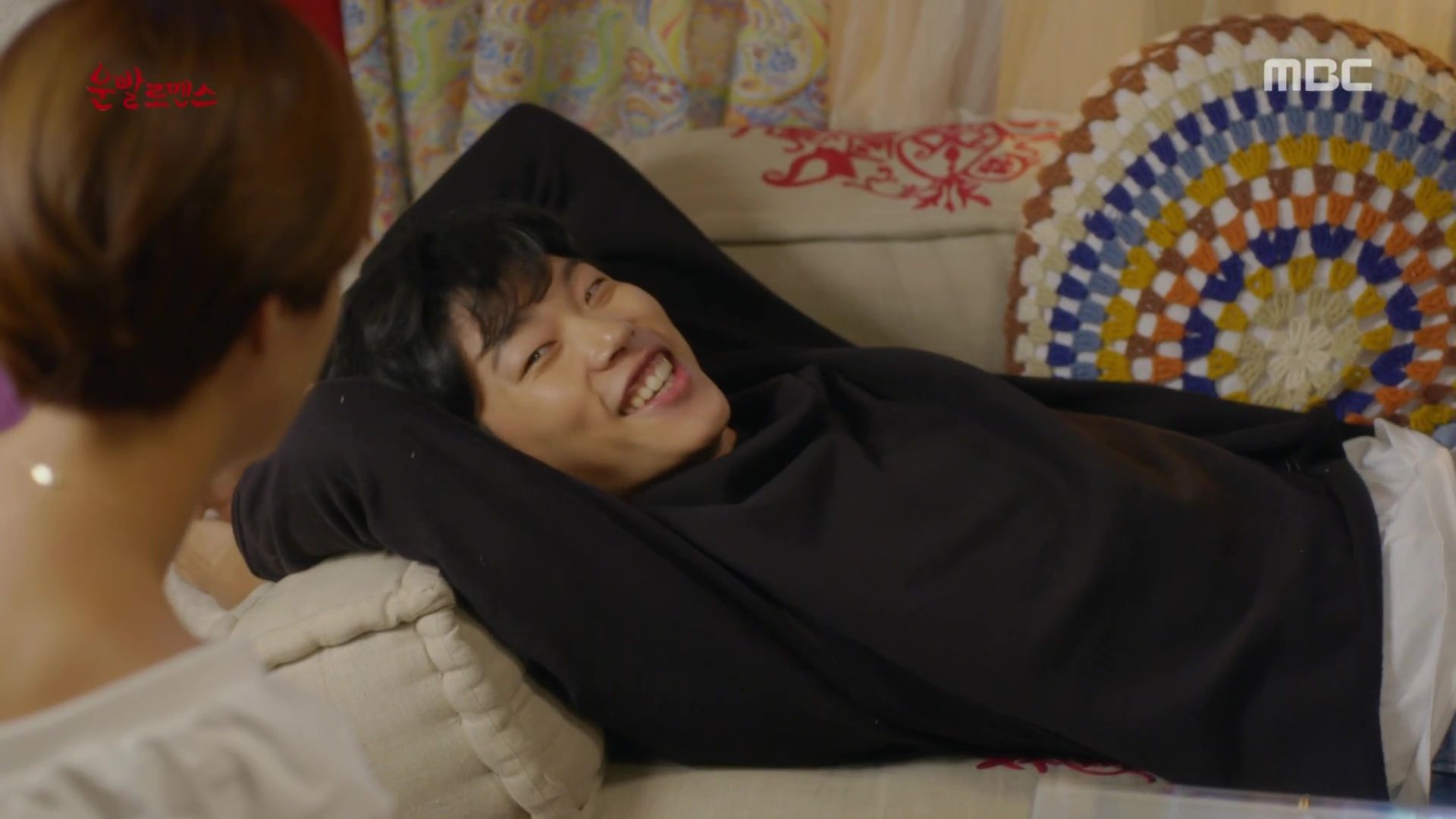 He shows up at Bo-nui's place and pushes his way in with his suitcase, flopping on her couch like he belongs there. Ha, he seems perfectly content to be the useless unemployed boyfriend, and he attempts to guilt-trip Bo-nui into letting him stay. She kicks him right back out, even when he smirks that it's not the first time he's spent the night.
She finally relents when he turns on the full force of his pout, but now it's his turn to refuse since she says she'll stay at the sauna. She really does shut the door in his face, leaving him clawing at it, so it's a good thing Gary finds Su-ho and takes him to the pojangmacha to eat.
Gary reluctantly thanks Su-ho for helping with his father, and asks why he quit Zeze Factory. Su-ho says they'll be able to fix IF without him, and assures Gary that he didn't make the game because of him, it was because the developer was pretty. Heh.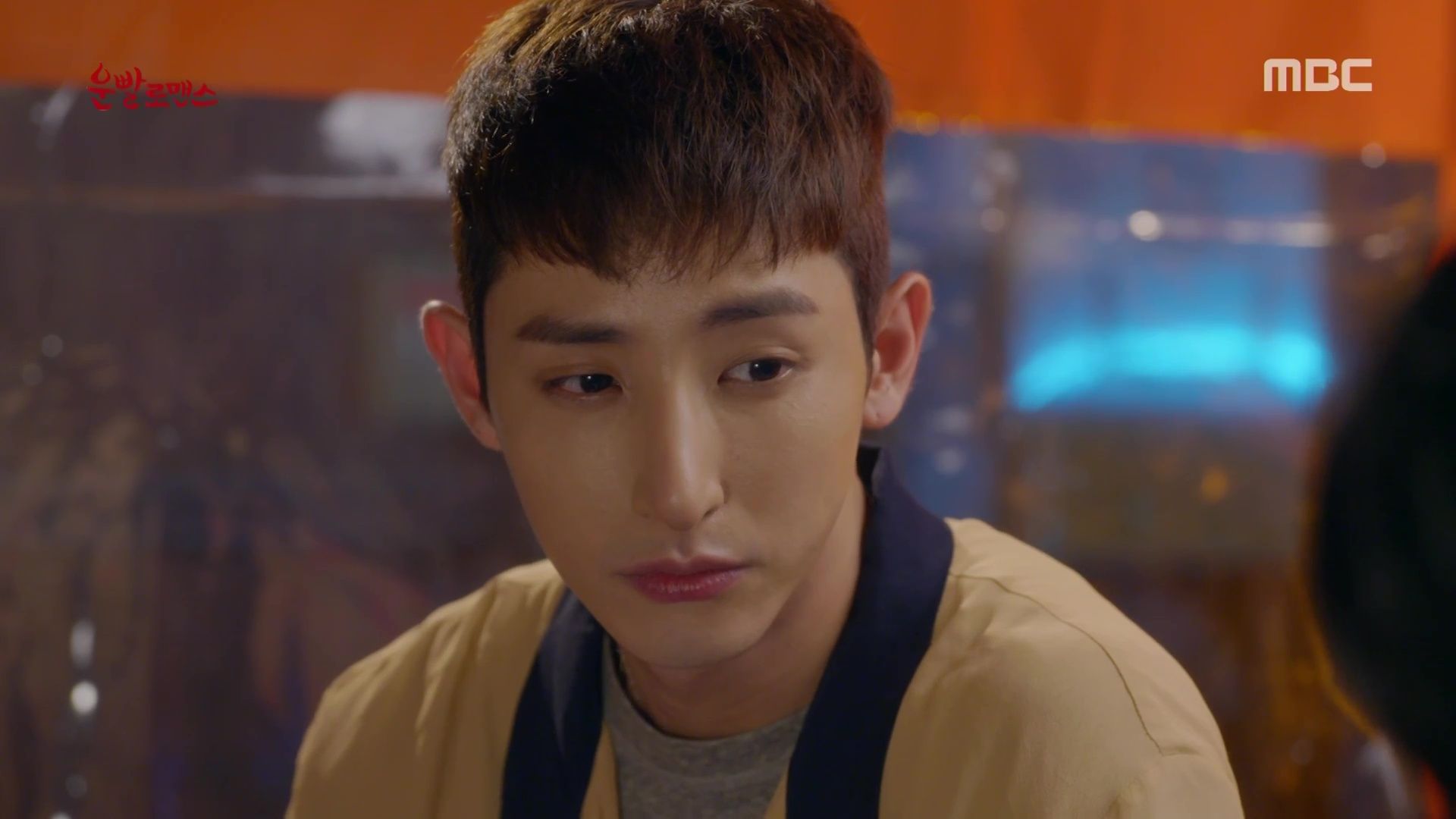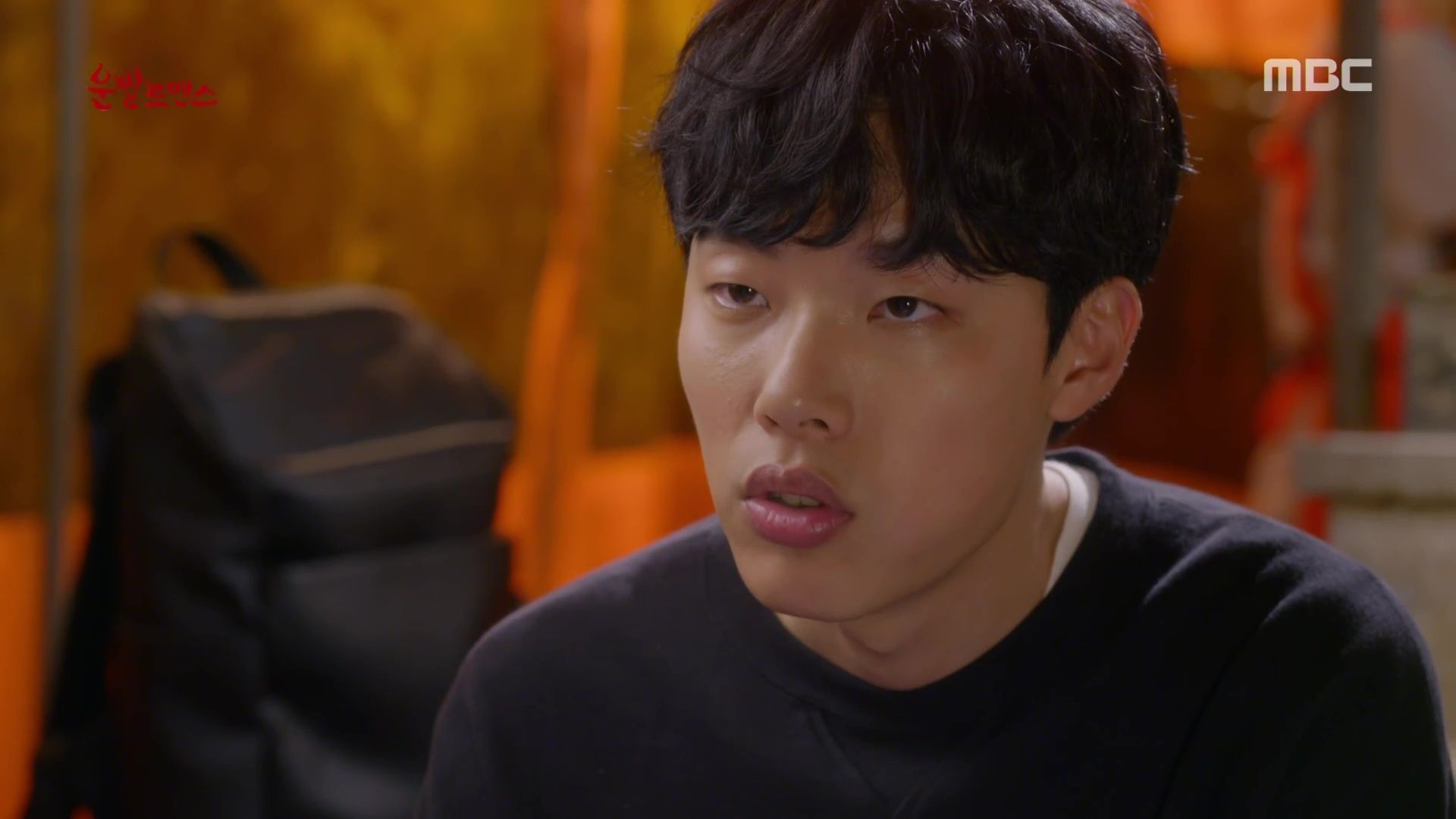 Gary narrows his eyes at Su-ho and grumbles that he can't even dislike him because he's so nice. He invites Su-ho to stay with him, and Su-ho says he has a girlfriend and doesn't need it. Gary is all Well I thought I'd pretend to be your friend, aware that Bo-nui kicked him out already. Awww, I like this bromance.
He assumes that Su-ho is giving Bo-nui a hard time somehow to cause her to kick him out, even though Su-ho swears he doesn't know why she'd do that either. So Gary just give him a brotherly warning, telling Su-ho to make Bo-nui laugh. Su-ho grows serious, and says that he'll never give Bo-nui a reason to cry — if anyone cries, it will be him, over Bo-nui. And then he tries to steal Gary's dinner, hee.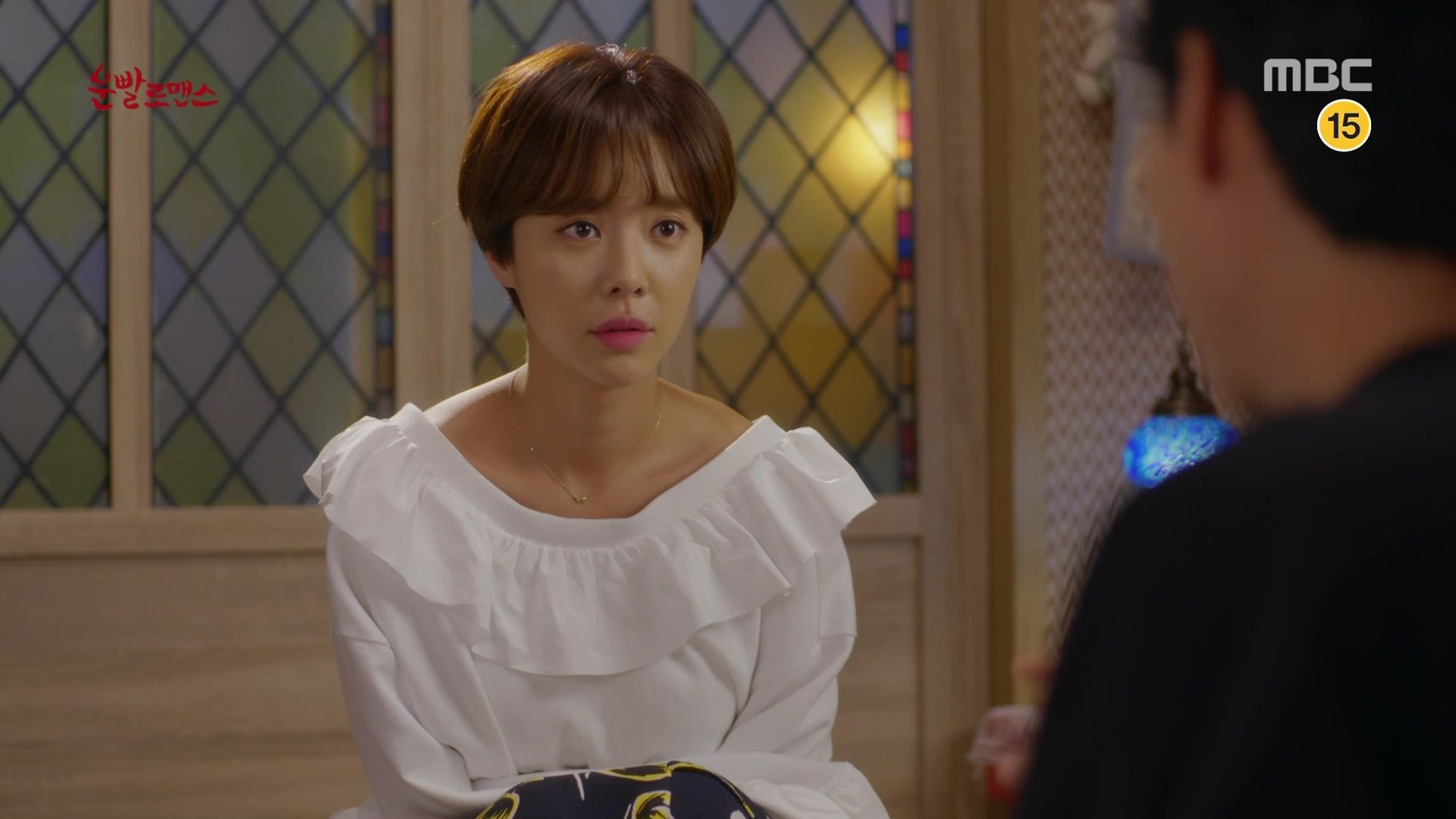 Su-ho ends up on Bo-nui's rooftop, while she's considering whether to ask him to come back. He calls her and just sighs that there are no stars tonight, and hangs up. She finds him up there later, shivering in the cold, and invites him back to her place – but just for tonight.
When she's not responsive to his wheedling for more time, he asks if she doesn't like him anymore, and grins again when she says it's not that. She finally agrees to a week, but only because he's firing a ridiculous amount of aegyo at her.
Su-ho manages to whine Bo-nui into wearing his pajamas, and the sight of her makes him want to jump on her, but she pushes him back to his couch. He goes reluctantly, warning her not to come out and stare at him while he sleeps. He jumps up to flail after she goes to her room, then flops back down on the floor when she comes back out and catches him.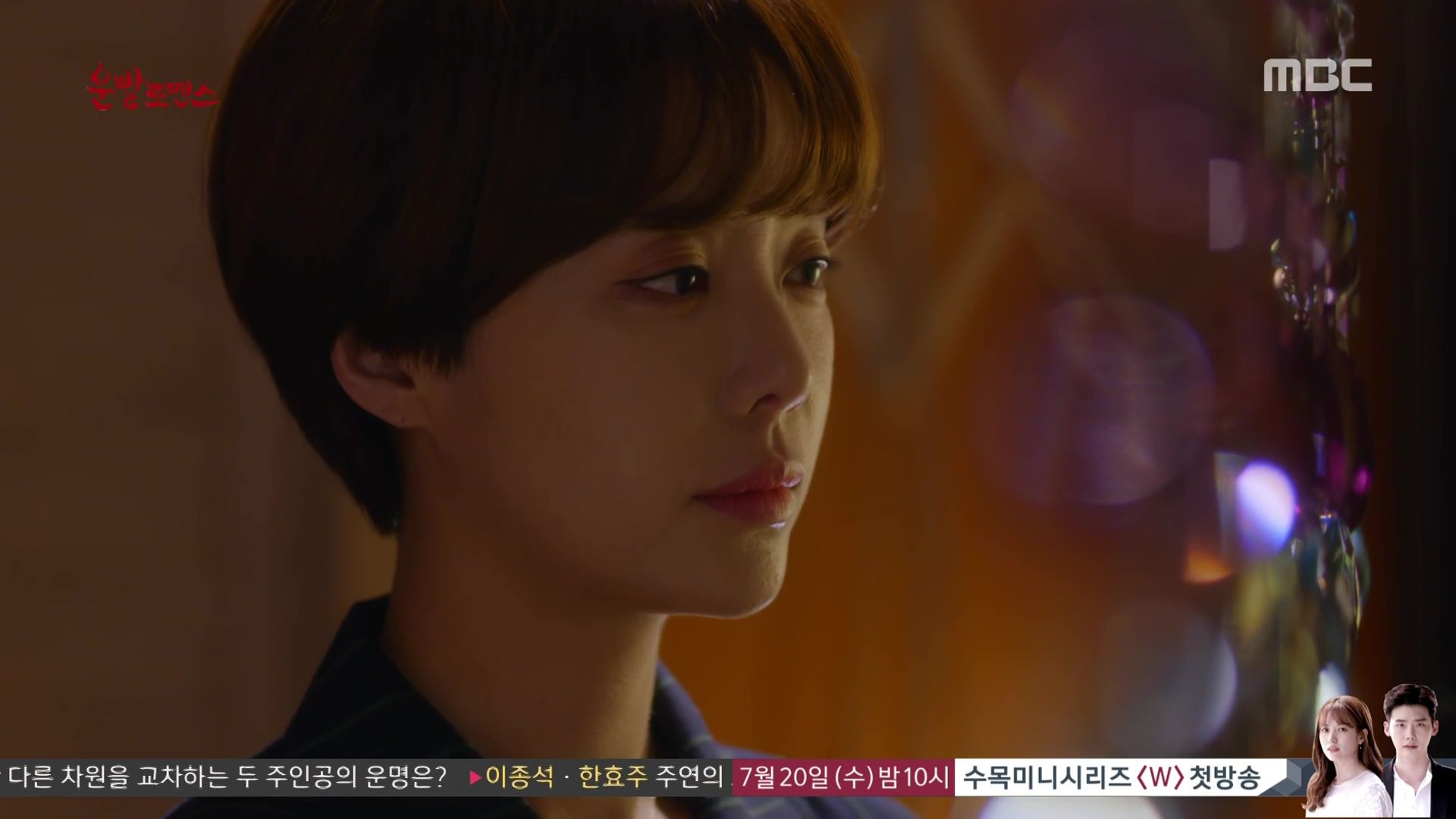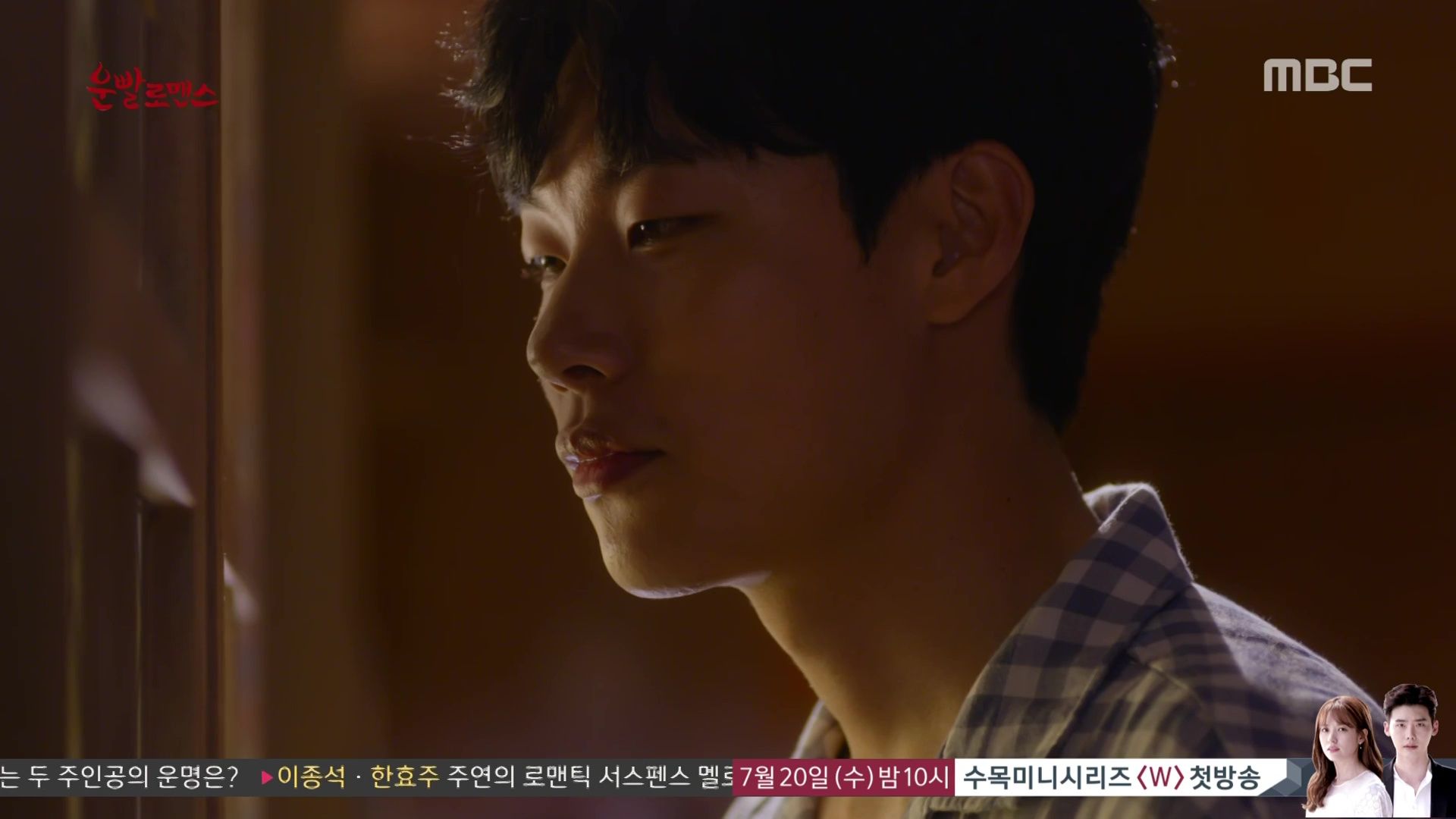 Bo-nui is amused by Su-ho's antics, but she can't sleep that night, as the shaman's words ring in her head. She stands at her door, wanting to go out to him, and aware that he's standing right on the other side wanting the same thing. He thanks her softly through the door for letting him stay, and she mouths a silent "good night" back.
In her hospital room that night. Bo-ra has a dream of Su-ho and Bo-nui running towards each other happily, while a speeding car bears down on them. She wakes and in the dark she finally speaks, breathing out a quiet, "Unni… unni… "
Bo-nui wakes in the morning to find Su-ho gone, and she breathes a sigh of relief when he's just in the bathroom. He wants to walk her to work, but she tells him to stay home and be lazy today for once. He runs inside to get something she forgot, then trots back out to plant a kiss on her — so cute. After she's gone he makes a phone call to someone, and says he'll be right over.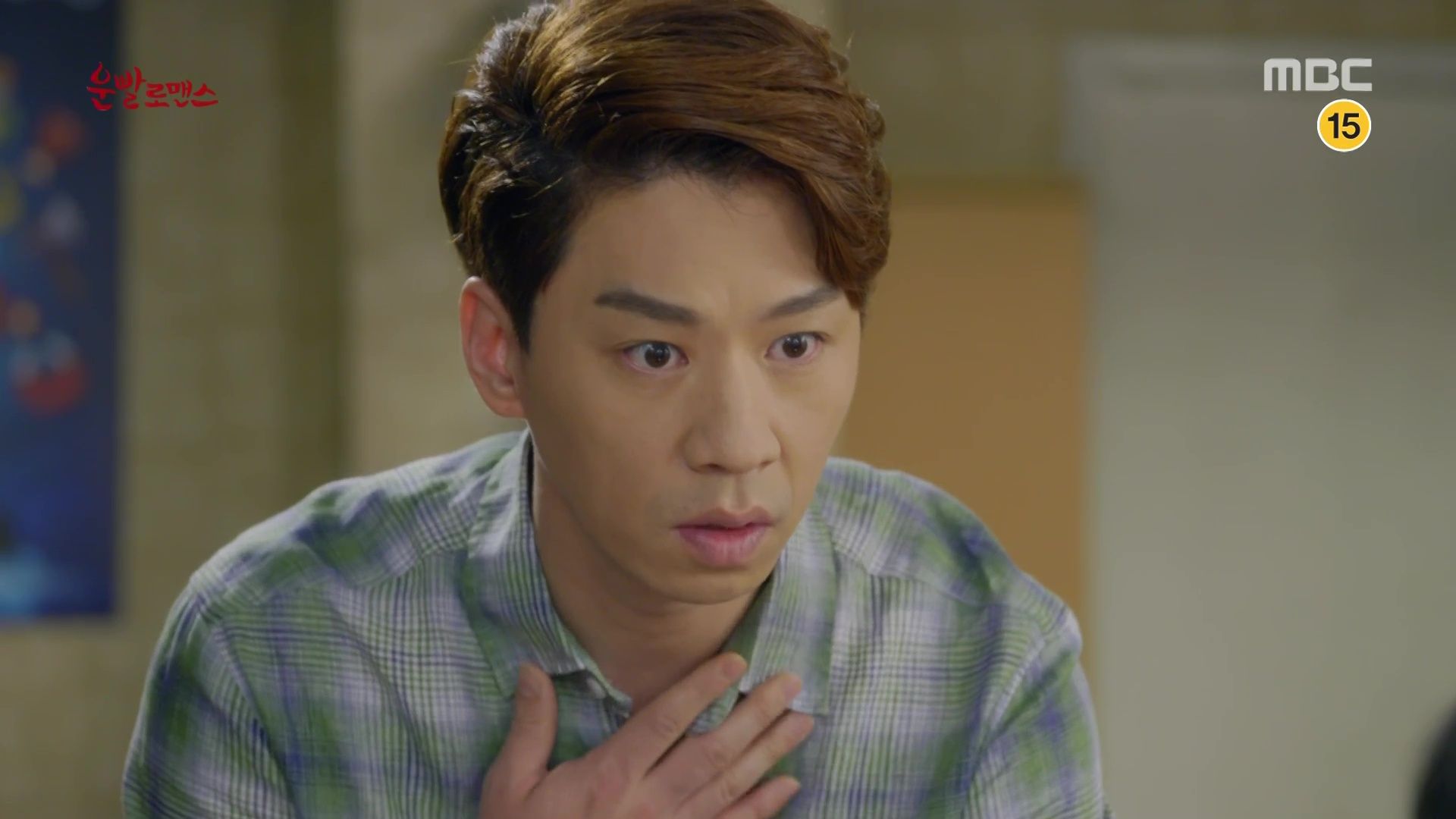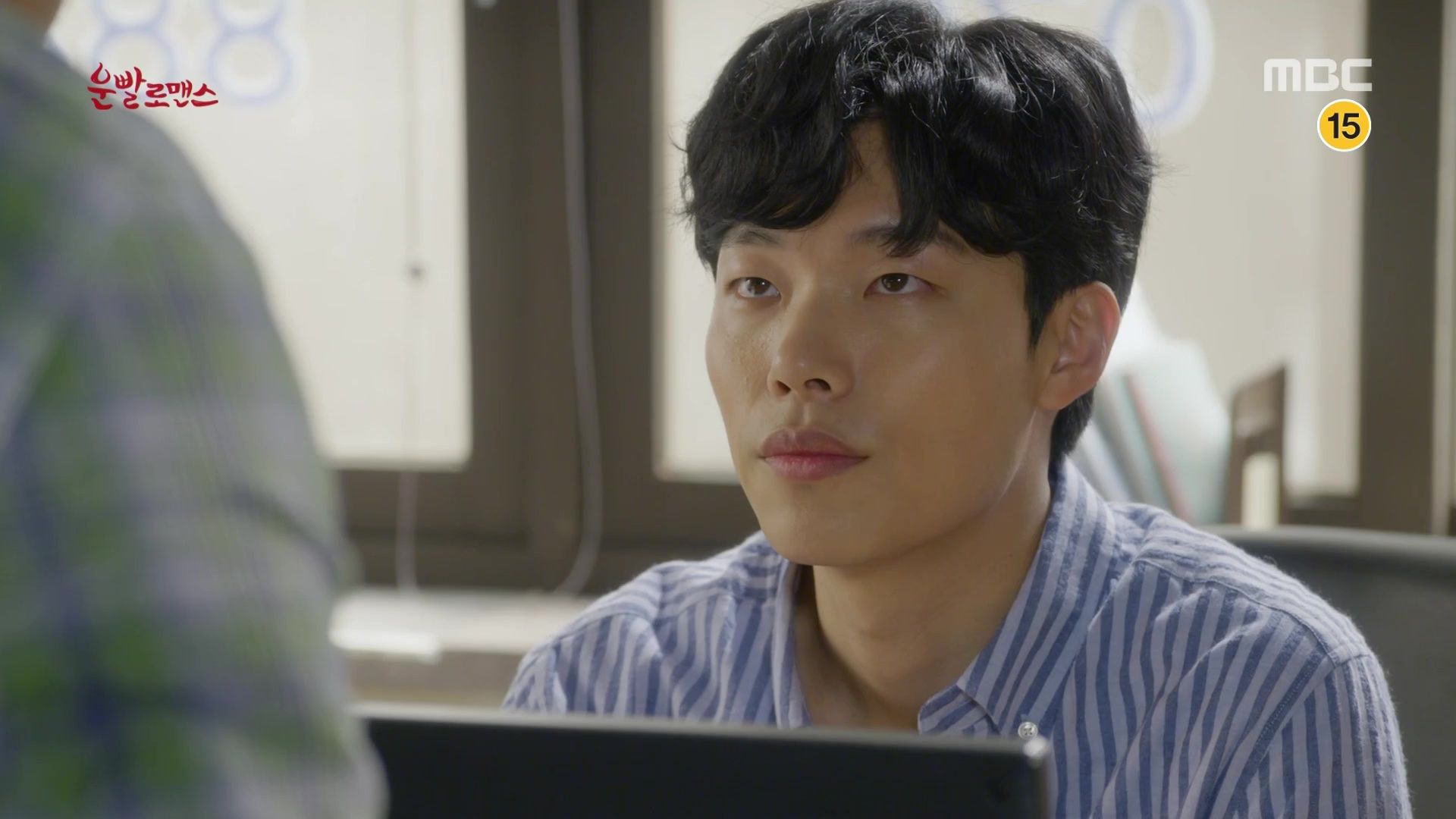 The Zeze team are worried about Su-ho, and tell Bo-nui not to dump him now that he's poor. Bo-nui looks a little worried at that, but she smiles and tells them she'll pass on their concern to Su-ho.
Su-ho calls Bo-nui to tell her that he's fine and just puttering around her apartment. He makes kissy-noises at her and gets caught by Ryang-ha, hee, and it turns out that they're not at Bo-nui's place, but at Boss Won's old office. Su-ho rented it out for a month, and plans to use that time fixing the ransomware bug that was put on IF.
Since he can't fix the bug itself, he plans to develop a recovery software program and give it out for free to anyone whose computer was infected. He can't fix the damage, but he can do something to fix Zeze's reputation.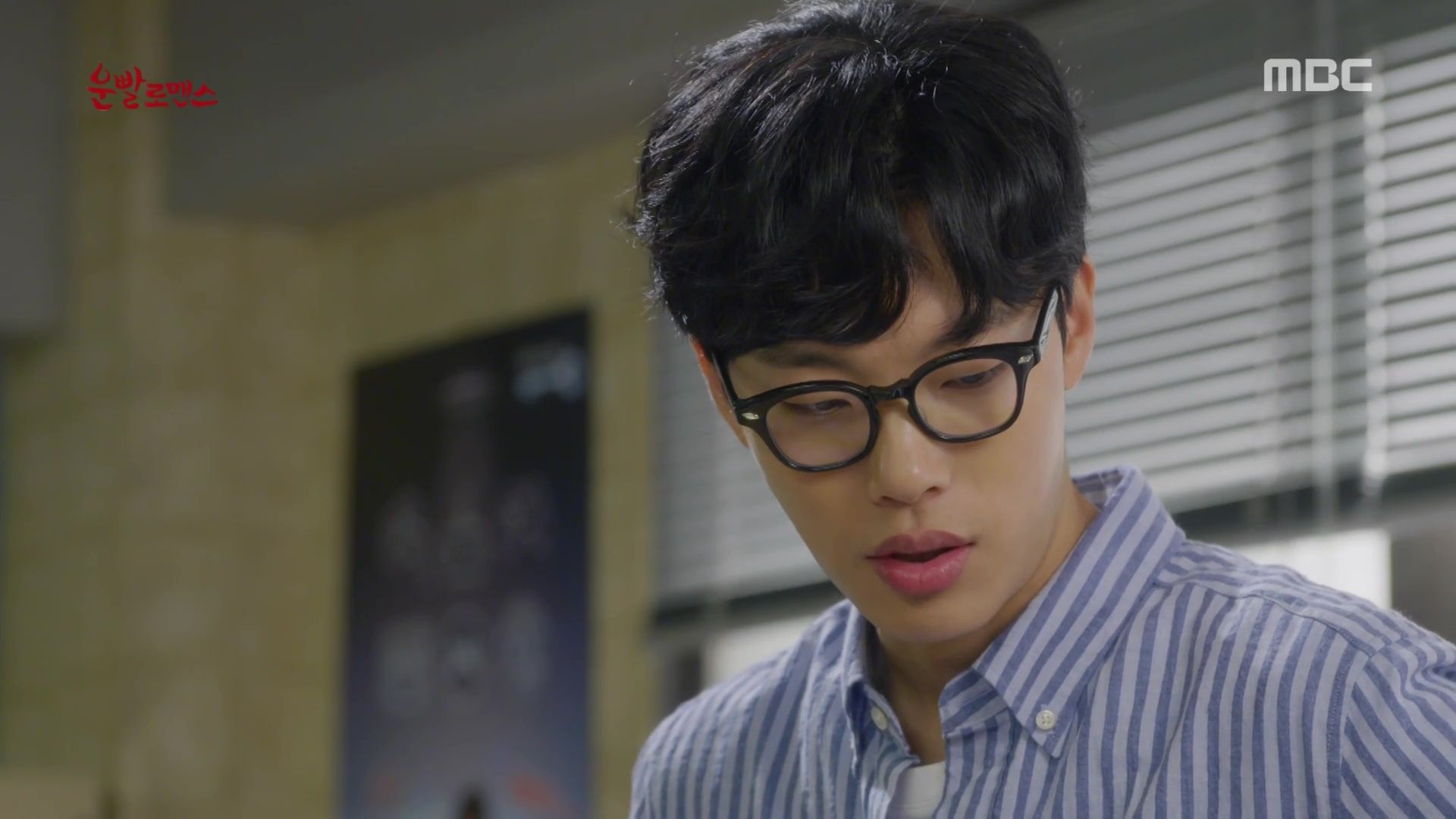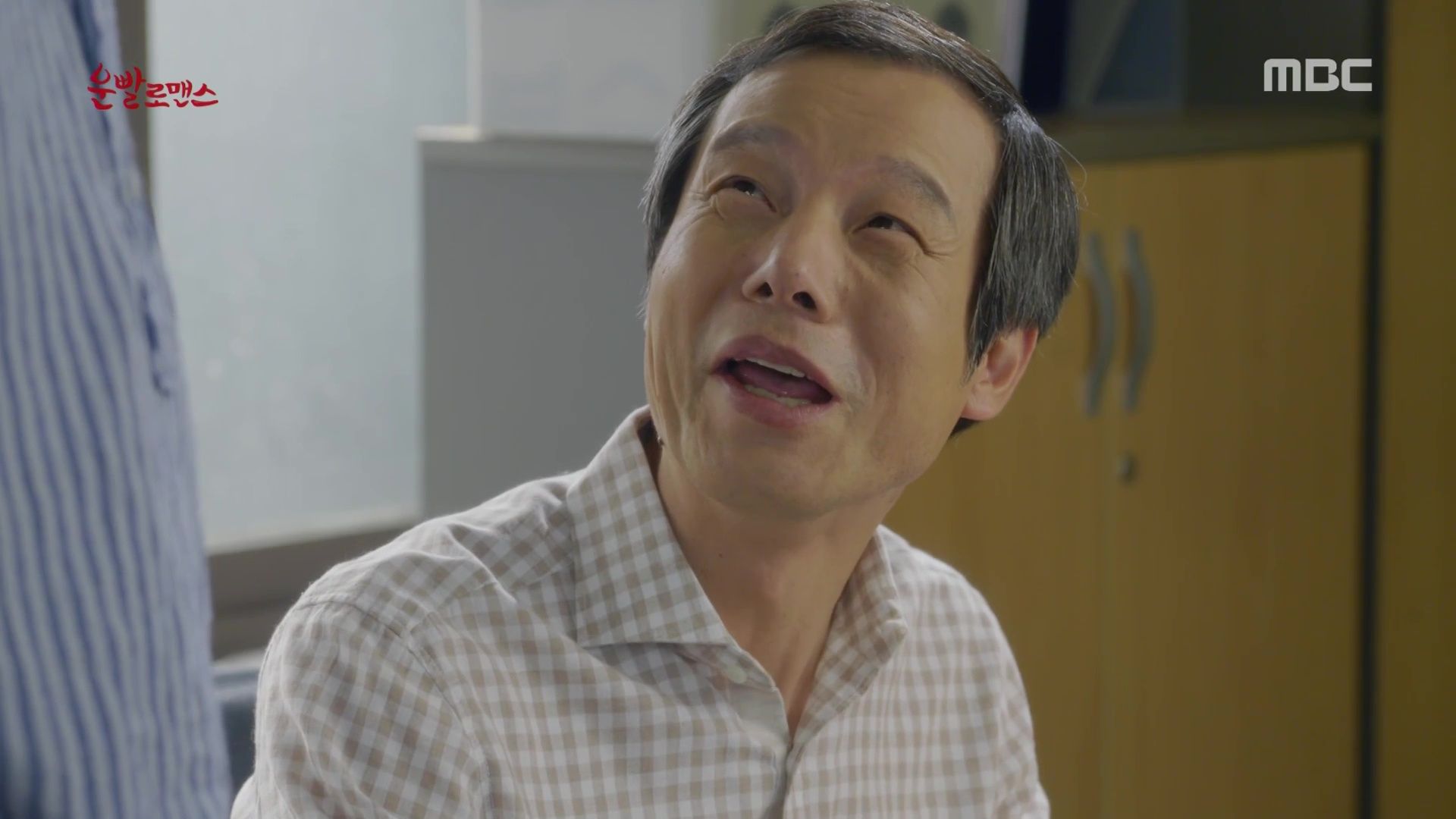 Ryang-ha asks why he didn't mention this at the shareholder's meeting, but Su-ho knows he couldn't have done it in the two days they gave him. And he can't do it alone… there's a knock at the door, and Chicken Ajusshi lets himself in, ready to get to work. Yay, I knew it!
So Su-ho and Chicken Ajusshi get to work untangling the malware program, while Ryang-ha provides support in the form of snacks. He laughs that the two programmers are exactly alike, and Chicken Ajusshi looks like he's having the time of his life working at the computer.
Later Ryang-ha laughs at Su-ho's obvious delight at staying with Bo-nui, and Su-ho says that he's got to figure out how to get her to let him stay. He knows she's scared, so he pans to stick close to her to show her everything is okay. He's fully aware that if she convinces herself that his misfortune is her fault, that she'll leave him.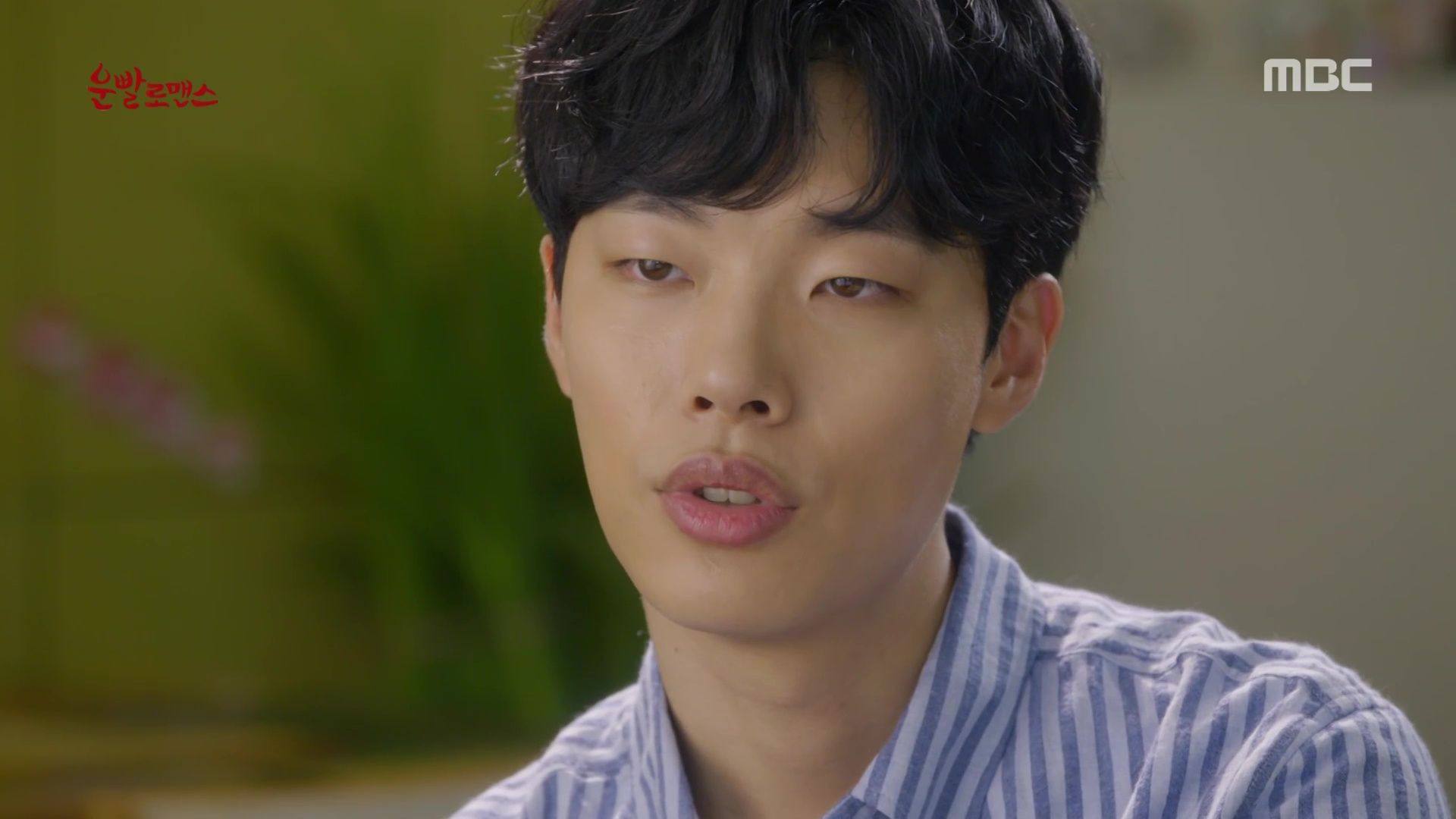 Ryang-ha figures out that that's why Su-ho is keeping what he knows of Boss Won a secret – he thinks Boss Won put the ransomware on the game, and knows that Bo-nui will think it's her fault for bringing him around Zeze Factory. Su-ho says that he's not going to tell her that part, because he refuses to lose her.
At the office, Dal-nim can tell that Bo-nui is really in love with Su-ho, and warns her never to let him go. Bo-nui smiles that she won't, and Dal-nim sighs that she wants to experience that kind of love. Ha, and then she gasps in horror when she sees Gary's handsome face on her water bottle, and realizes she's not attracted to him at all.
She cries that her eyes are ruined, and runs to find Ryang-ha at his coffee shop. She stares at his face like a thirsty woman in the desert, then runs off again completely distraught, while Ryang-ha tries to figure out what he did wrong.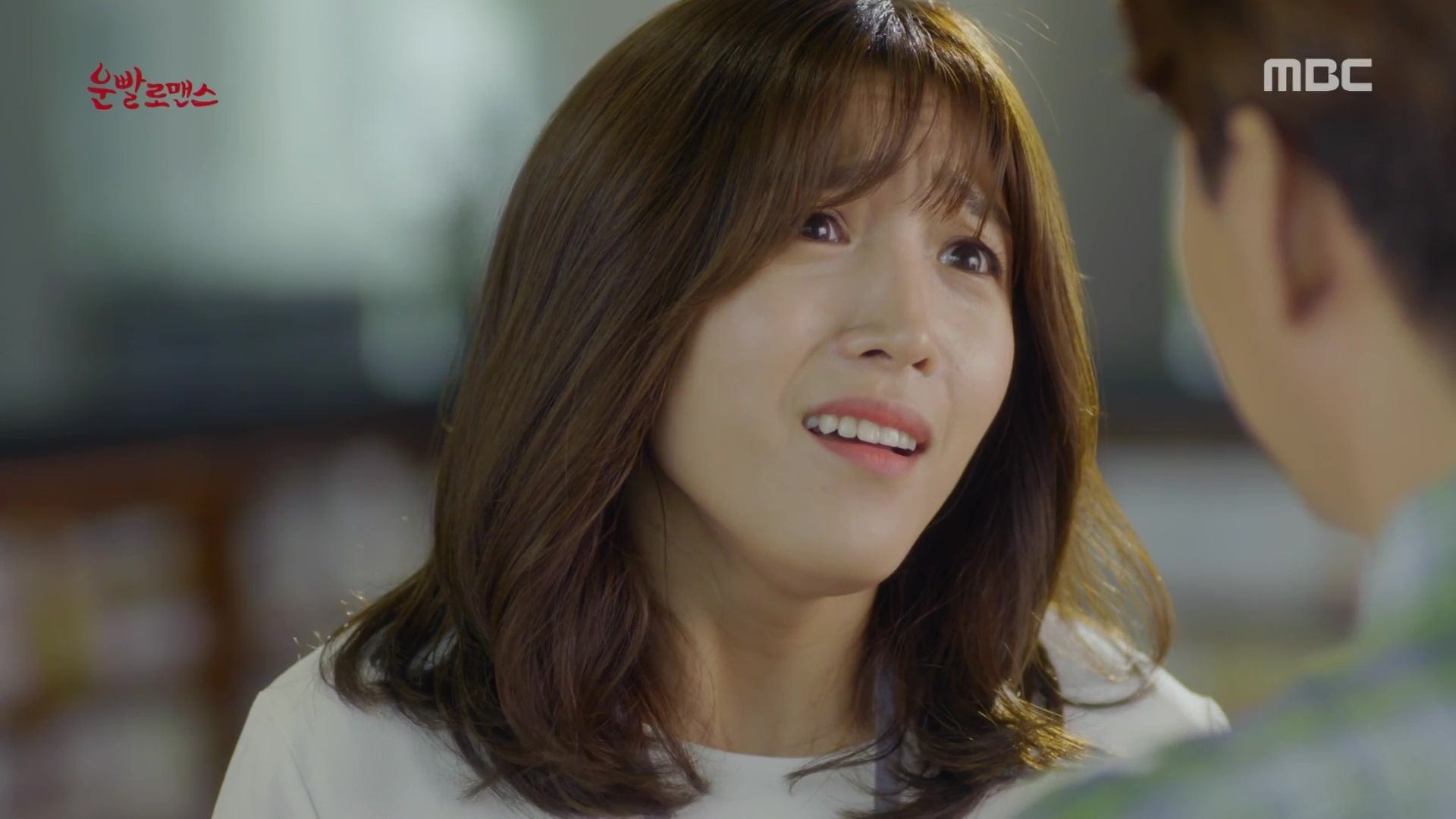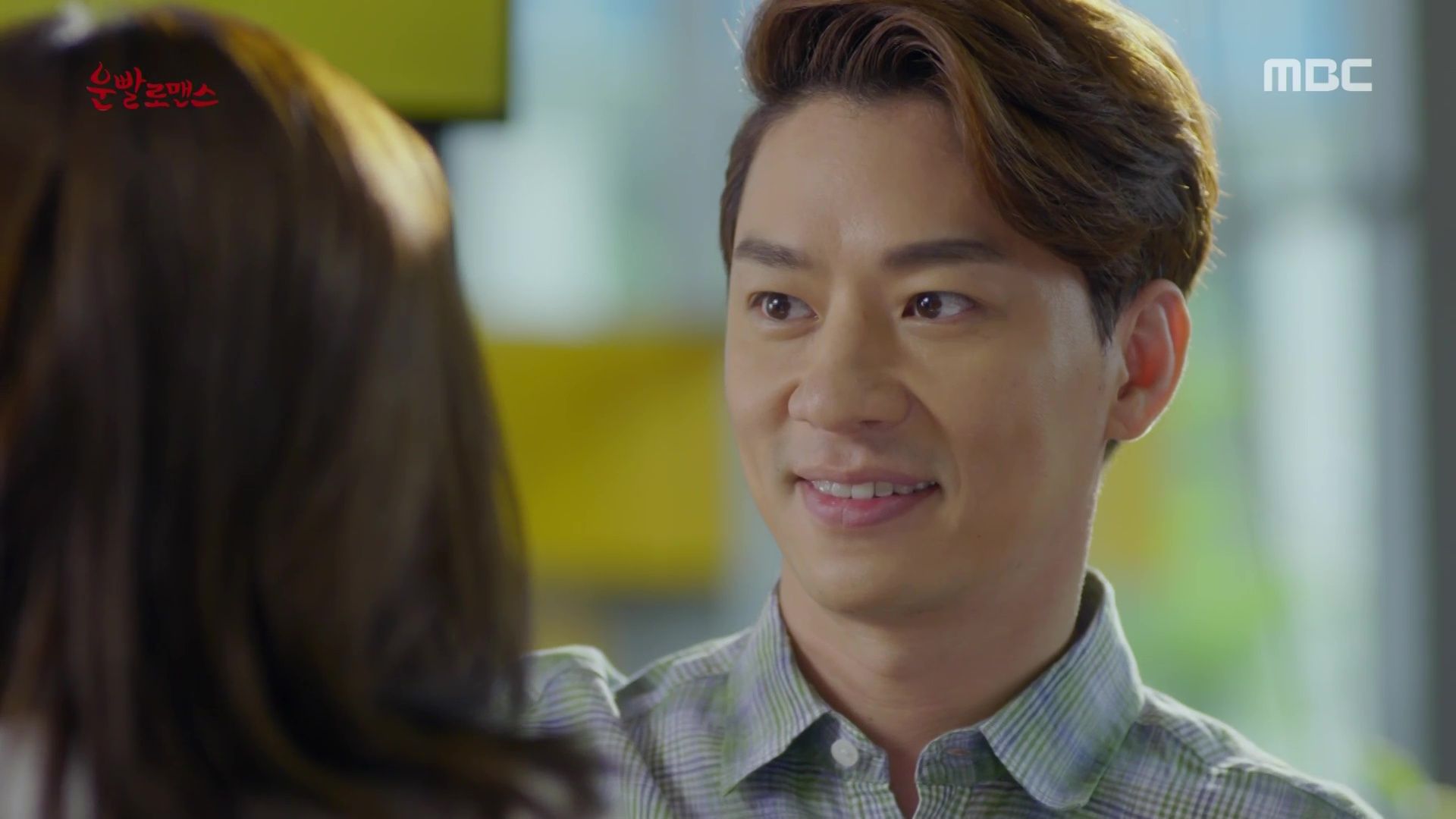 Su-ho picks up Bo-nui after work and rides the bus home with her, taking the opportunity to snuggle and saying he'll pick her up every day. He sweetly asks if she'll keep holding his hand like this after a year, and she promises she will.
They're adorably domestic that night, just doing normal things like brushing their teeth and washing the dishes together, and in voiceover Bo-nui says that she desperately wanted to believe in Su-ho's words, and in his eyes, and the time she spent with him. "I want to believe that it's going to be okay."
Su-ho meets with Amy to find out what's happening with IM Sports, and she reports that she's no longer working for them. Su-ho grumbles that she should have let Zeze handle everything, and Amy comments on how nice he's being, figuring this makes them friends again. She has something to ask him, but we don't hear what it is.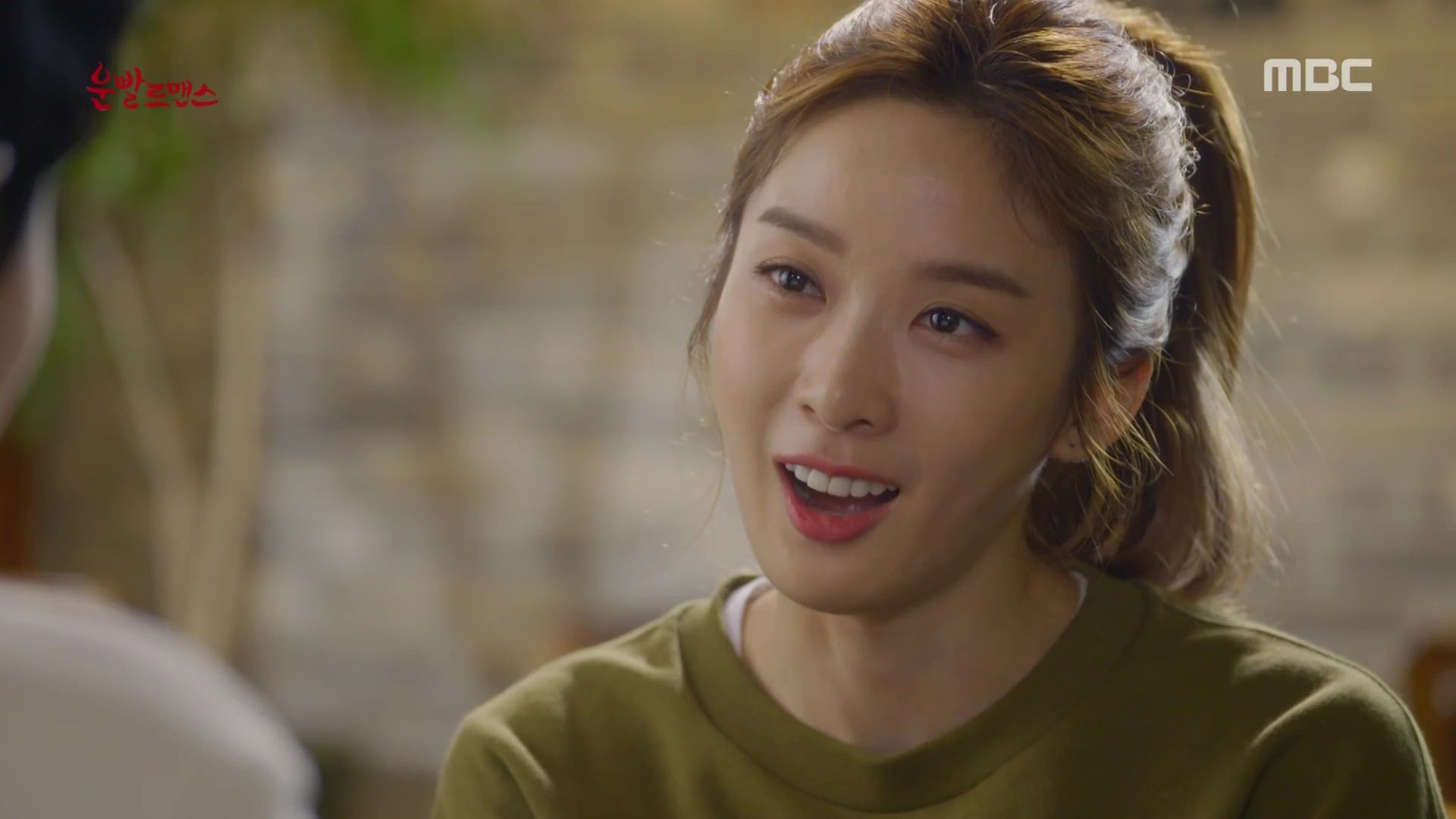 Seong-hyun gives the team the news that their old programmer Ha-sang (aka Shifty Electrician) is the one who installed the ransomware on the game, and that the Russian company that stole their last game is in on it.
They wonder how he got into the office, but before they can even think about it, one of them sees that a free ransomware repair program has been uploaded. Bo-nui does a quick test and it works, and the IF game launches smoothly.
As Su-ho and Chicken Ajusshi are celebrating their success, Su-ho's mom lets herself into the office where they're working. Chicken Ajusshi admits that Su-ho's dad comes to his restaurant sometimes, so he told them where to find Su-ho.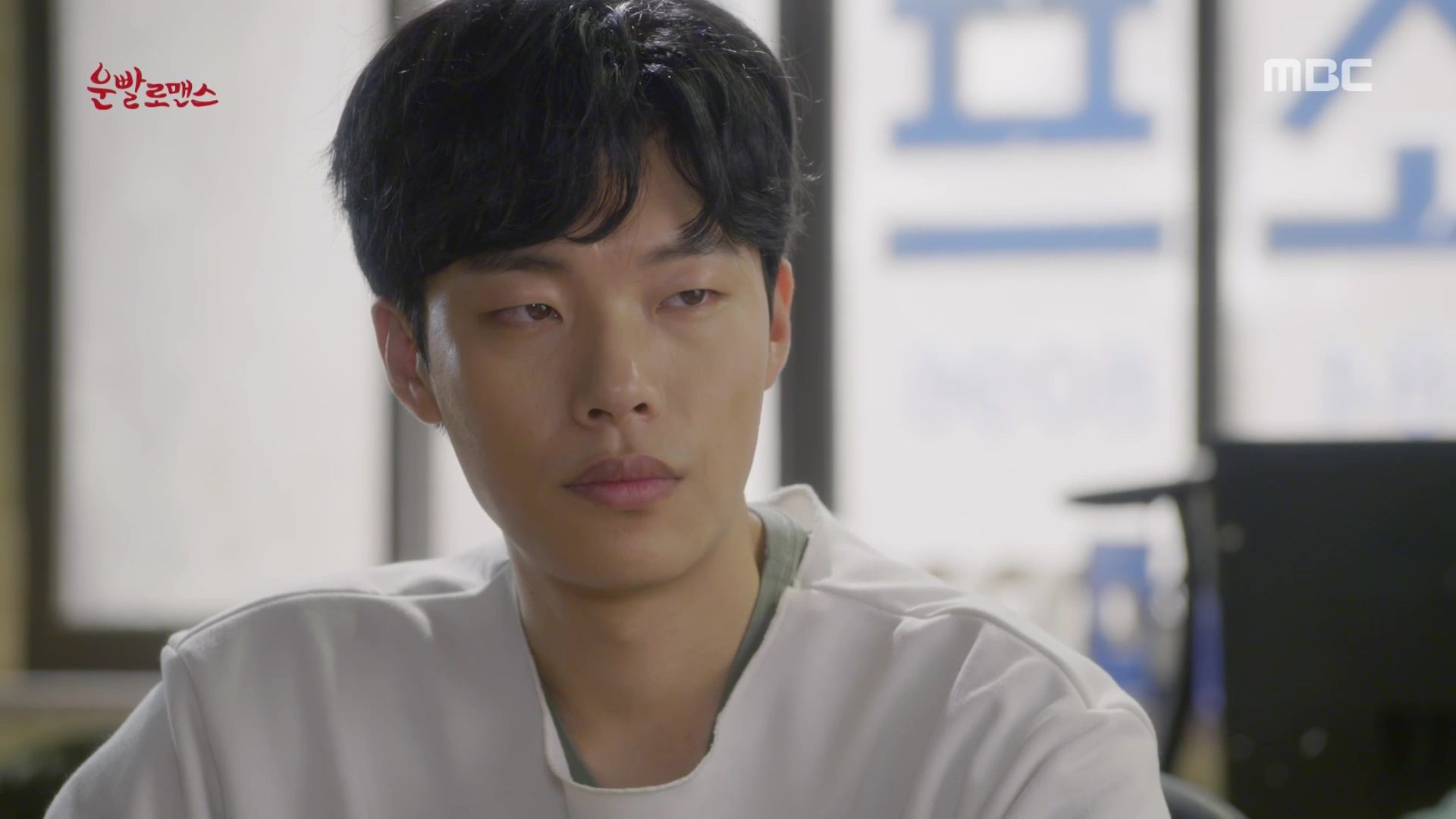 Mom brings Su-ho the money he'd been giving her when she visited him — she saved it all, awww. She also brings him the ownership paperwork for the fishery, which they are selling, and all the money will come to him. Su-ho tries to refuse both, but Mom insists tha thtey want to do something for him.
She even brought Bo-nui a purse with a tiger charm for luck, and asks if they'll be getting married soon. She wants to take them to her fortuneteller together, to see how auspicious their future will be.
Amy says goodbye to the Zeze team, announcing that she's not working for IM Sports any longer so she won't be going back to Canada. She jokes that she might find a place at Bo-nui's apartment building, and HAHA, Bo-nui's face.
Amy apologizes sincerely for being mean to her, and tells her that her father asked her to bring Su-ho back to the States with her to help him with a project. But Su-ho had refused, because of Bo-nui. Amy tells Bo-nui that he looks happy, so she wishes for Bo-nui to be happy with Su-ho.
Bo-nui says that she always thought Amy was cool, and the kind of person everyone loves. She admits she's jealous, but Amy says she's more jealous of Bo-nui.
That night Bo-ra's nurse calls to report her amazing recovery, and Bo-nui's first instinct is to call Su-ho. But she resists and goes to the hospital alone, and approaches Bo-ra's bed nervously. She's relieved to tears to hear Bo-ra call her "unni," and misses the fact that that Bo-ra looks worried and seems to be trying to tell her something.
As she leaves the hospital, Bo-nui smiles to herself. The curse seems to be lifted, and she's confident that everything will be alright with Bo-ra and with Su-ho.
When Su-ho gets back to Bo-nui's place that night, he finds her huge bags of salt and red beans on the stairs with a note for anyone who needs them to take them. Inside, her shrine is gone, and he hugs her tightly, proud of her.
She tells him that Bo-ra is talking, and it's so sweet how he wants to go see her right away. He's even more proud that Bo-nui went to the hospital by herself, and when she asks for reassurance that everything will be fine now, he complies happily.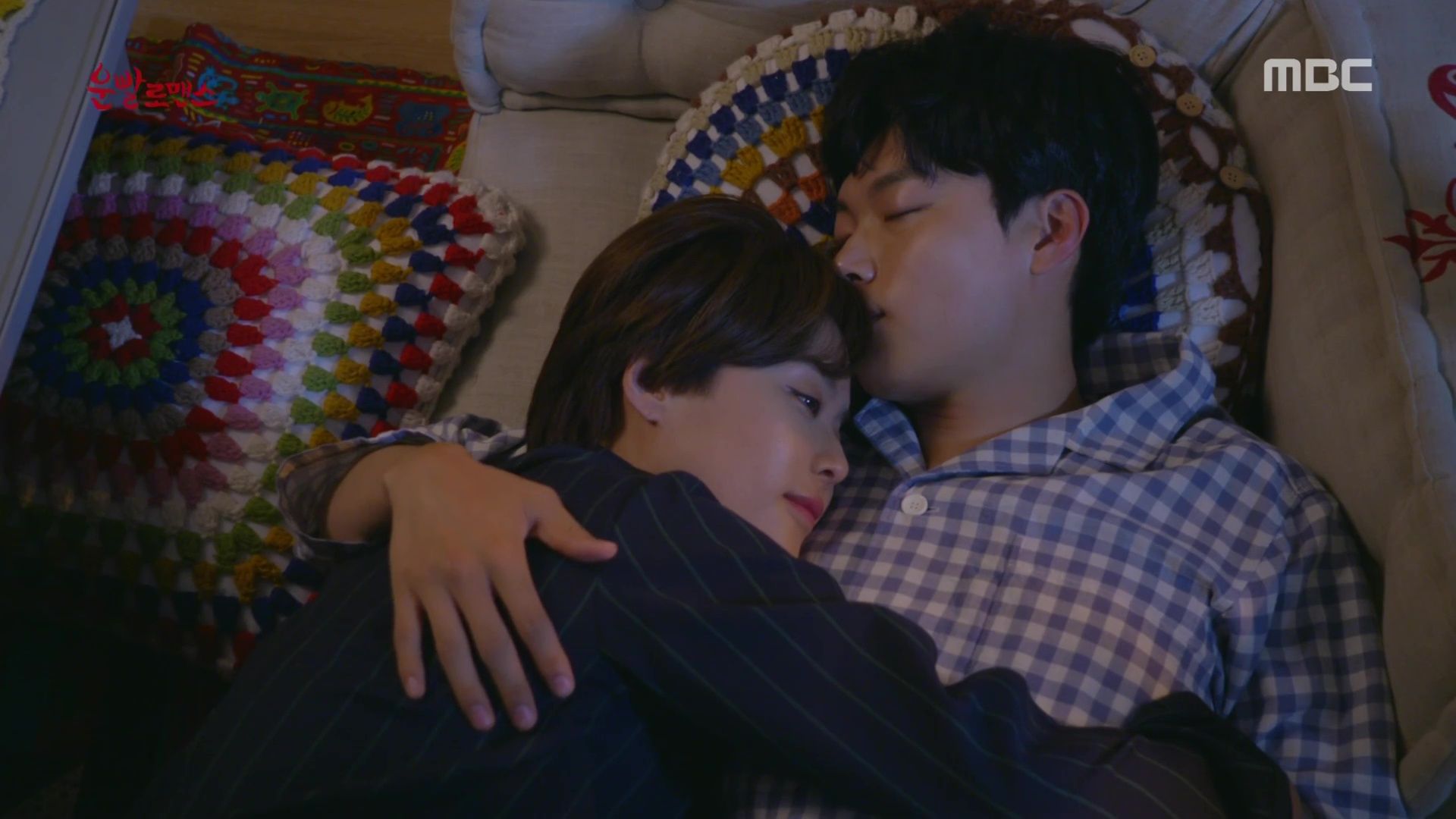 Later Bo-nui reminds Su-ho that tomorrow is his last day at her place, so he gives her some gifts and says they should go on a date tomorrow. He's gotten her a pretty dress because it's a special date, and reminds her nervously that he likes hearing the word "yes." Ooooh, he's going to propose isn't he??
He plops himself on the couch, claiming to be tired, but keeps checking out her expression from the corner of his eye. Late that night Bo-nui goes out to lay with him on the couch, and her cuddling wakes him up. He hugs her tighter, and they fall asleep together.
At work the next day, Dal-nim also thinks Su-ho plans to propose, and she comments on how pretty Bo-nui looks. Bo-nui asks if she's really allowed to be happy now, and Dal-nim says it's mandatory.
Su-ho is definitely planning to propose — he dresses in a nice suit and checks the ring, and stops to buy a pretty bouquet of flowers. Bo-nui primps before leaving work, but she's delayed by a call from Boss Won, who says that he urgently needs to see her. He's been taken to the police station and accused of helping the hacker plant the ransomware bug.
He swears he's innocent, and really thought the guy was an electrician, but the CCTV footage looks pretty incriminating. Bo-nui overhears his explanation and remembers seeing the hacker at the office that night, and claims that he left his job because he's been staking out the guy ever since then, trying to catch him.
Boss Won sees Bo-nui and begs her to tell them he would never have hacked their game, but she just looks at him accusingly. She asks if he really let that man into the office, and something in her seems to snap.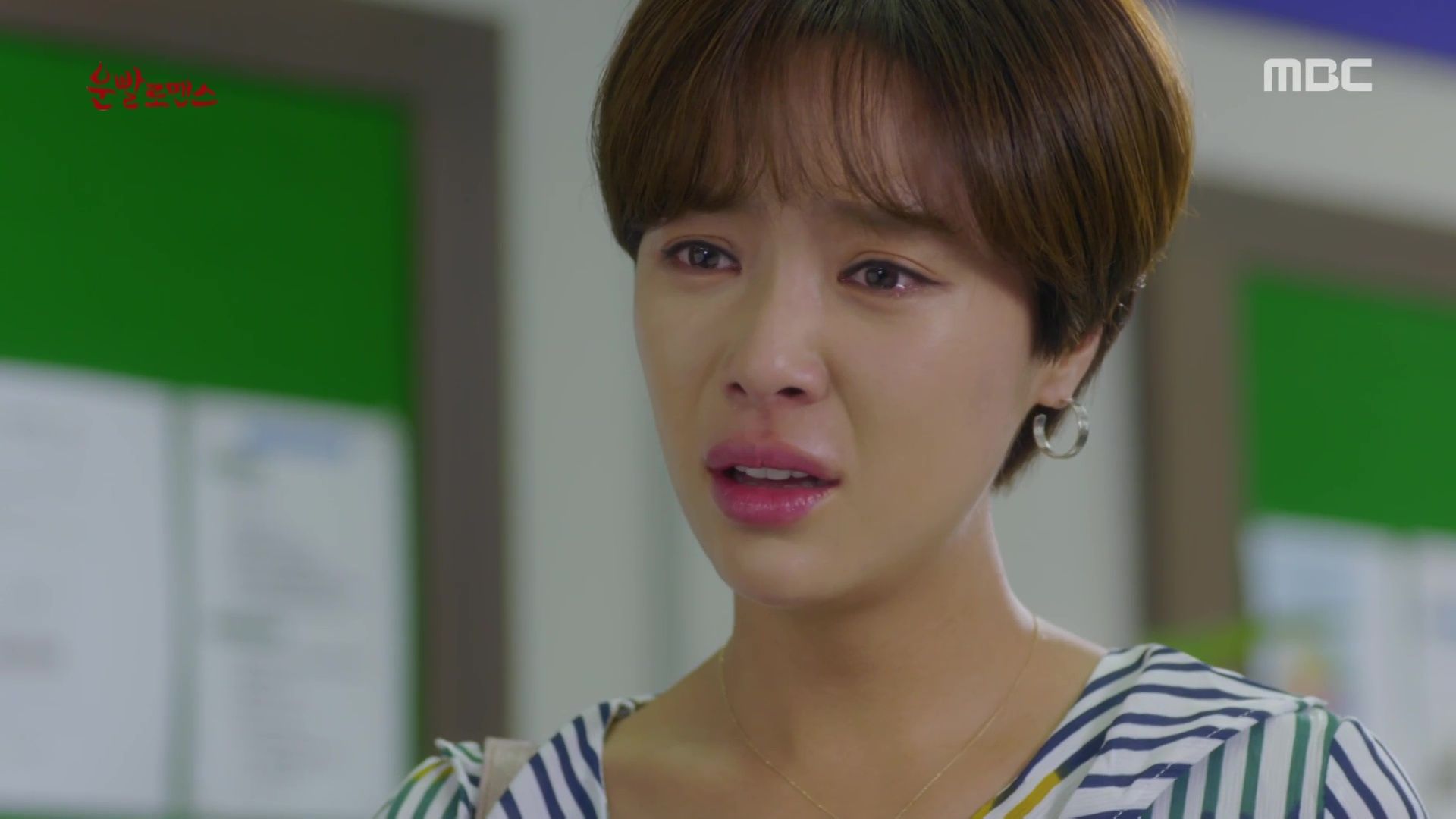 She says, almost to herself, that this is not her fault. She isn't responsible for this. She starts to cry as she says that she'd just finally convinced herself that she didn't cause this, but if he's saying that if he did this, then she might have caused it after all.
Bo-nui goes walking alone, remembering how she got Boss Won the job that allowed him to let in the hacker. She recalls Su-ho's mother lamenting about the raccoon ruining her son's life, and the fortuneteller calling her a "deadly knife" that makes people around her suffer. She tries so hard to deny it, but she can't help but be scared.
Su-ho waits for Bo-nui, practicing his proposal, but she doesn't show up. She finally calls him and just cries that she misses him, and she begs, "Tell me it's not true… tell me it's okay… " Su-ho jumps up, asking where she is.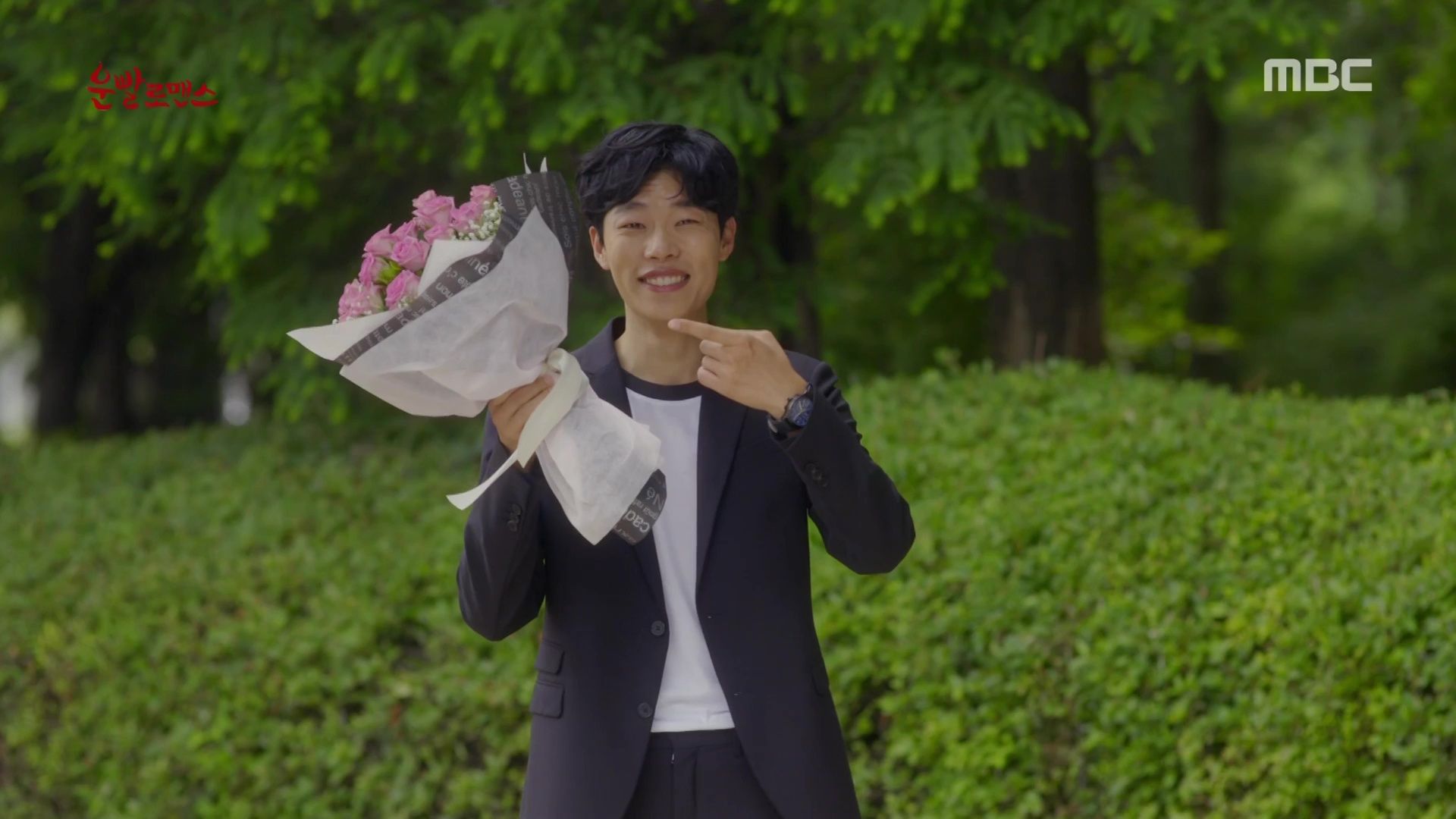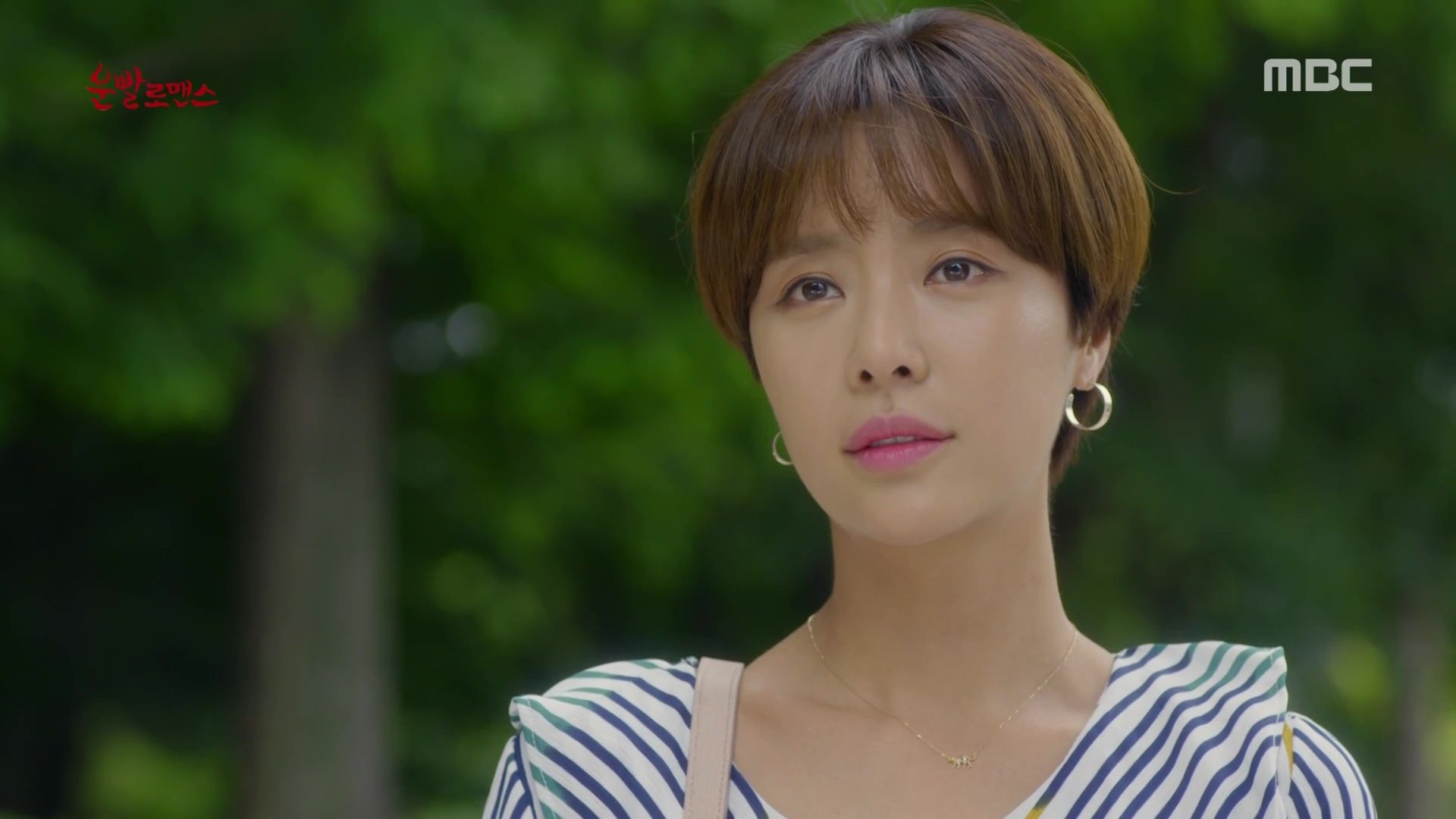 He runs to find her, and calls to her from across the street. When Bo-nui sees him there smiling at her everything falls away, and she's simply happy. She tells herself that it's not true, and the moment the light turns green, they run to each other.
But a car turns the corner, going too fast to stop, and Su-ho sees it careening straight towards Bo-nui. Without hesitating he grabs her and shoves her out of the way, but it puts him right in the path of the car. He's hit, and as Bo-nui stares at him lying in the street, she hears the words of the fortuneteller saying that he will lose the last thing he owns, his body, because of her bad luck.
Epilogue. Bo-nui had packed up her salt and beans, and all her good luck charms, and thanked them for their help. But she says that from now on she'll lean on Su-ho, and trust in him instead.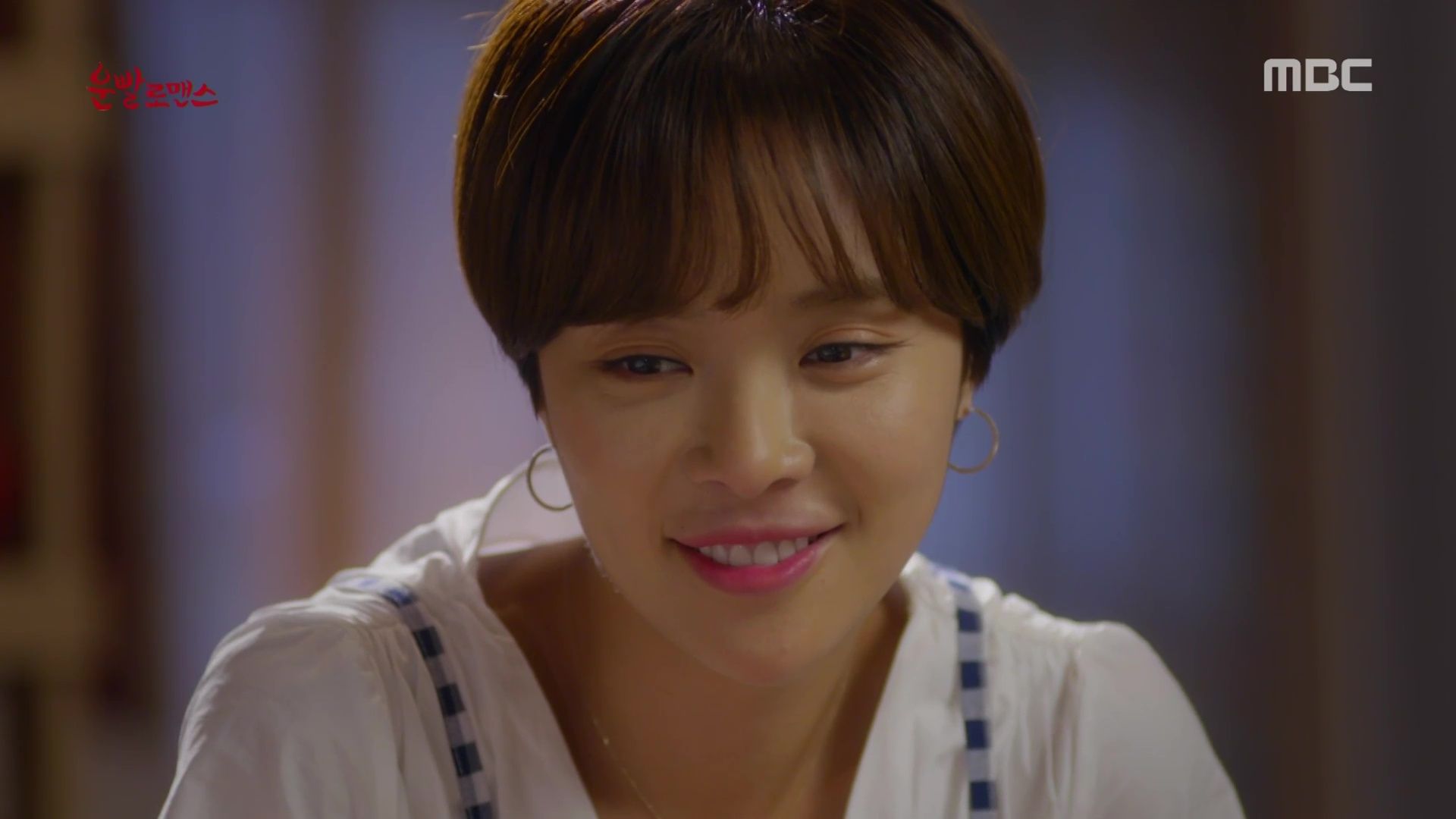 COMMENTS
Ugh, the Speeding Car of Doom. I'll give the show this — if we had to fall into a trope this late in the game, it was at least a surprise. I was expecting Noble Idiocy, which is my least favorite drama trope, so at least I'm glad the danger came from a different direction.
Backing up a bit, I love the parallel between Su-ho's softening of Bo-nui's superstitions, and the way he attacks the ransomware bug — if he can't break it down directly, he'll find a way to come at it sideways and get his way that way. He was able to convince Bo-nui to trust in him by continually showing up and being there for her when she needed it, even if she didn't know it, and it's interesting that that's his same plan for fixing the bug. He tried attacking it head-on and hit a wall, so instead he'll find a different way to nullify the problem. It just goes to show what a good analytical thinker he is, and how he's able to circumvent problems whether it's in programming or with real people. Though I don't think it ever occurred to him before that he could use that ability with people — it's something that being with Bo-nui has taught him.
While I do think this drama has a weak-ish plot, I do like that until now, it's resisted falling into easy tropes. Bo-nui may have started out struggling but she's never been a Candy, Su-ho turned out not to be the arrogant genius I expected, and the second leads aren't entirely annoying and self-centered (and it's fun now how they're being used as positive influences). Mostly I like how Bo-nui fought against becoming the Noble Idiot — she argued with the fortuneteller, and with her own instinct to cut and run when she thought Su-ho might be in danger being around her. She tried so hard to put her faith in Su-ho as he asked, and not to fall back on her old superstitions and beliefs, and I respect her for that. Finding out that (they think) Boss Won sabotaged the game was be too much for her to ignore, but it's so wonderful that her first instinct was to go to Su-ho and ask him for reassurance.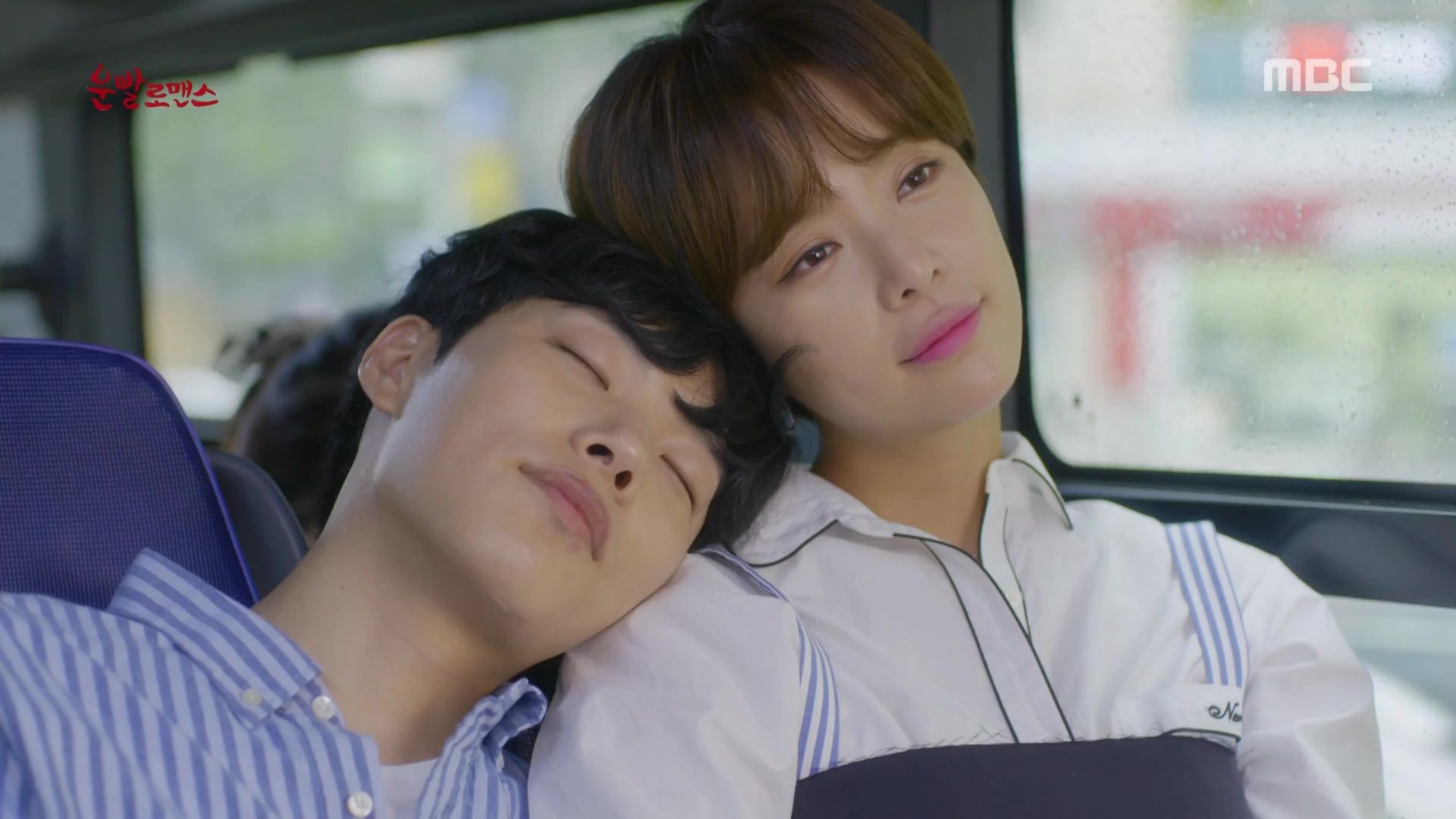 Which is why I like that for once, the other party in the relationship actually saw it coming. Su-ho knew That Bo-nui was worried she's the reason he's having so much trouble, and he was already working on a plan to show her that it's not true. But he also knows that just saying so isn't enough, and that he's got to do something to prove it to her. He's using his fancy brain for something other than work for once, and his ability to circle a problem and look at it from all angles should help him here.
While I'm fighting my disappointment that we got the Speeding Car of Doom trope right here at the end, I'm glad that at least we avoided the thing we were most worried about — Bo-nui leaving Su-ho to save him from herself. I'm happy that she resisted, and that there was so much overwhelming evidence showing her that she's made Su-ho's life better in so many ways. The real culprit was found, Su-ho was able to find a workaround to the malware, Amy told her how much happier Su-ho is than he's ever been, and Bo-ra even woke up and spoke. Clearly the Universe or Fate or whatever is showing Bo-nui that she's a positive force in Su-ho's life, not a negative one.
But now I'm scared that Bo-nui will definitely blame herself for Su-ho's accident, and I'm sure she'll think that the similar car accidents will convince her that she's trading Bo-ra's life for Su-ho's. Which is frankly ridiculous, but the way she thinks, she won't be able to overlook the coincidence. We're not past the Noble Idiocy threat yet, but at least we only have two short episodes left in which to suffer through it. As long as the show ends with Su-ho's amazingly gorgeous smile, I'll be happy however we get there.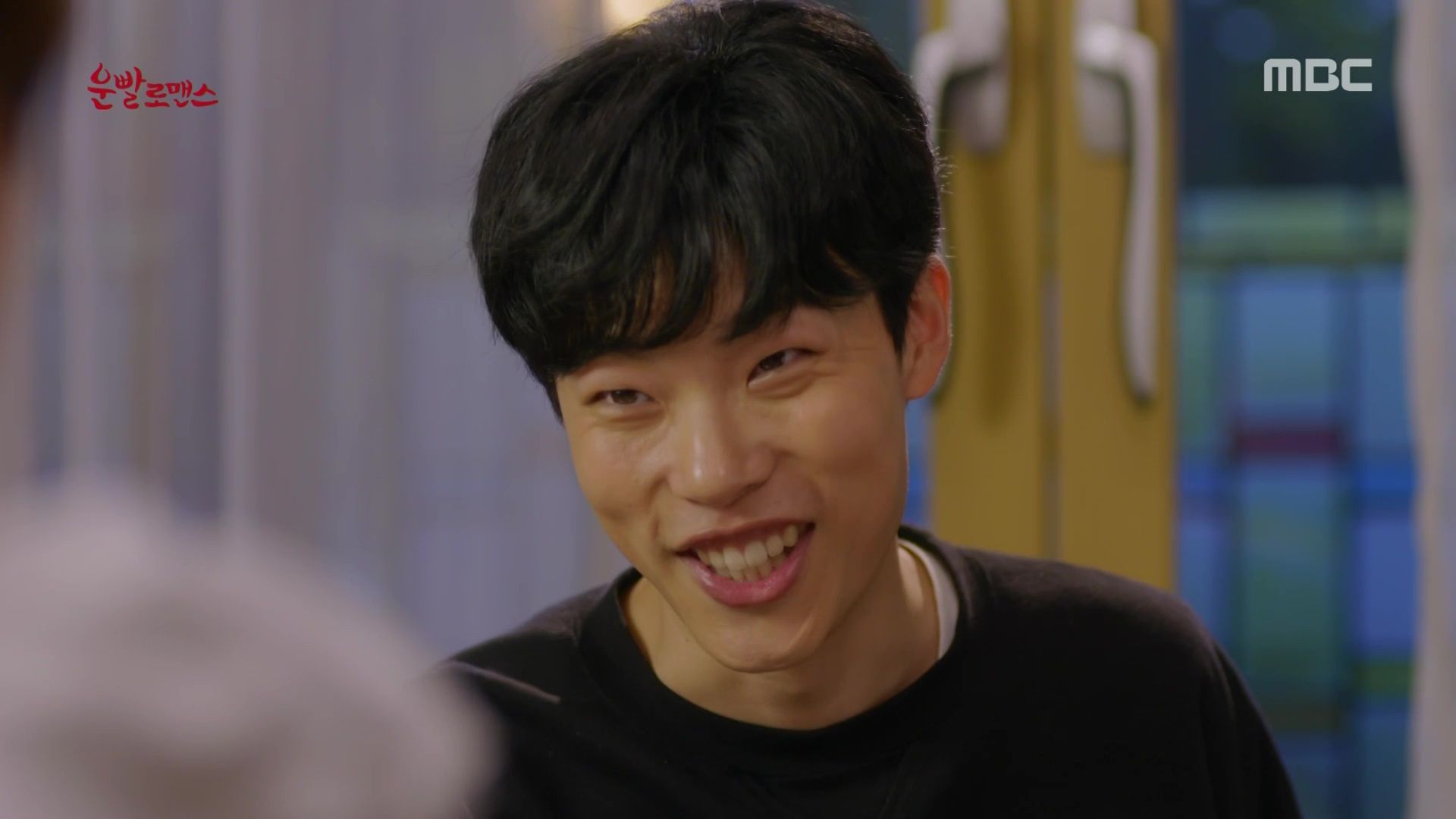 RELATED POSTS
Tags: Episode 14, featured, Hwang Jung-eum, Lee Chung-ah, Lee Soo-hyuk, Lucky Romance, Ryu Joon-yeol