Won Bin courted for remake of Still Life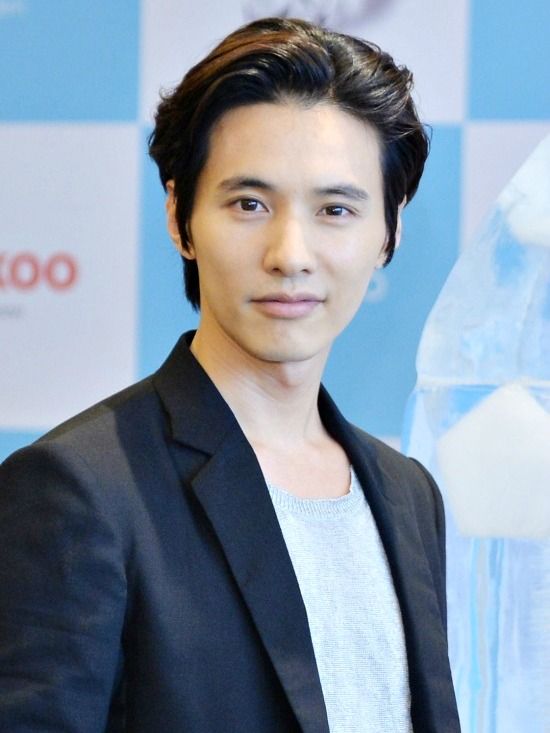 I feel like the longer Won Bin stays away from the silver screen, he becomes the great white whale of Chungmuro—that actor that nobody can ever catch, who used to star in movies, or so legend says. It's already been six years since his last project, 2010's hit thriller Ajusshi (The Man From Nowhere), and he's been turning down offers ever since. There's a flurry of excitement right now because he's even considering a new project—a remake of the British movie Still Life, which his reps say is just one of many possible projects he's considering. But this is Won Bin, so I think people are just excited that he hasn't immediately turned it down.
Still Life is a contemplative human drama written and directed by Uberto Pasolini, that premiered at the Venice Film Festival in 2013 and won a Best Director award in the Orizzonti category. It's a quiet story about a man (played by Eddie Marsan) who works a civil service job taking care of the last funeral rites of people who die alone.
He seeks out family members or acquaintances of the deceased, strings together a life story to deliver the best eulogy that he can, and often is the only person attending these funerals. One day he's told that his government department is about to be shut down, and he becomes obsessed with his final case. In his search to piece together an old man's life, he meets a woman and begins to finally live his own life.
The original film got a range of mixed reviews from critics, though I can see why Won Bin would be interested in such a quirky, melancholy story. It's described as hopeful, despite all the death, which I like the sound of. And it's reportedly a film that really rides on the lead actor's nuanced performance, so that makes me think there's a real chance Won Bin would sign on.
For now, we wait and see. Still Life is still in early development, and hasn't announced a production schedule.
Via DongA
RELATED POSTS
Tags: Won Bin