Yeon Jung-hoon and Ryu Jin consider KBS historical drama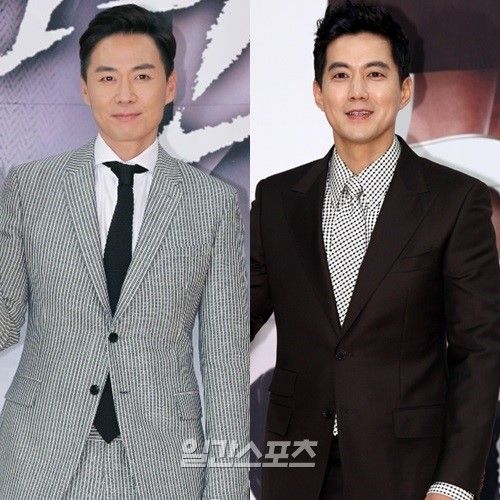 Yeon Jung-hoon (Ms. Temper and Nam Jung-ki, Mask) is positively considering the title role in the new sageuk Dasan Jeong Yak-yong. Dasan was the nom de plume of Jeong Yak-yong, a famous Joseon philosopher who lived during King Jeongjo's time. Ryu Jin from Run, Jang-mi has been offered the role of the reigning monarch. 
This upcoming KBS drama will focus on the concerted reform efforts of Jeong Yak-yong and King Jeongjo. Together they advocated for refocusing intellectual endeavors sponsored by the nation to grounded applicable studies of natural science, law, and music rather than more meta debates. Directed by PD Han Joon-seo (True Steel, Powerful Opponents), and written by Hong Soon-mok (The Wind Blows to Hope), Dasan Jeong Yak-yong will be a 36-episode weekend sageuk, in the same style as Jeong Do-jeon and Jang Young-sil.
It's been a while since both actors have been immersed in the historic genre. Yeon Jung-hoon was in the period drama Jejoongwon seven years back, and Wave, his debut project, seventeen years ago. Similarly, the last sageuk that Ryu Jin was featured in was Ballad of Suh-dong, which aired ten years ago.
However, both their filmographies have been littered with some excellent performances, such as Yeon Jung-hoon's charismatic portrayal of a Vampire Prosecutor and Ryu Jin's humorous take on single dad in Standby. So I'm cautiously hoping for good things in this new portrayal of the eminent revolutionary scholar, Jeong Yak-yong.
 
KBS plans to air Dasan Jeong Yak-yong starting in January 2017.
Via Daily Sports
RELATED POSTS
Tags: Ryu Jin, Yeon Jung-hoon