Beans of Wisdom, with a twist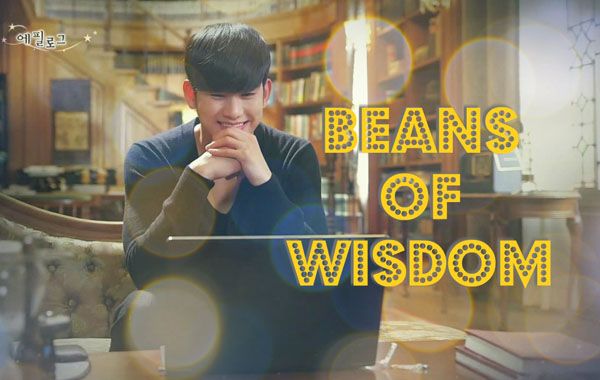 This week in Beans of Wisdom…

Some beanies are preoccupied with this week's preemptions. In #21 of last week's "Team Dramabeans: What we're watching," Sancheezy writes:
W…

I think it got postpone because Kang Chul need to be in the Olympic..
Meanwhile, Ren found something awesome in #26 of "Drama viewership ratings for the week of Aug. 1-7, 2016":
Off topic but hey guys, there's a total Kang Chul performance in the Olympics: http://gfycat.com/OptimisticInfiniteIcelandgull

What do you even call this, life imitating art in art?
Also in "Team Dramabeans: What we're watching," javabeans wrote:
"I'm just watching this for Ji Hyun-woo and his beautiful, beautiful face. (Seriously, he has never looked more beautiful.)"
Which has the commenting in #18.1:
With one sentence Javabeans has convinced me to give up 16 hours of my life and watch Wanted. Sold.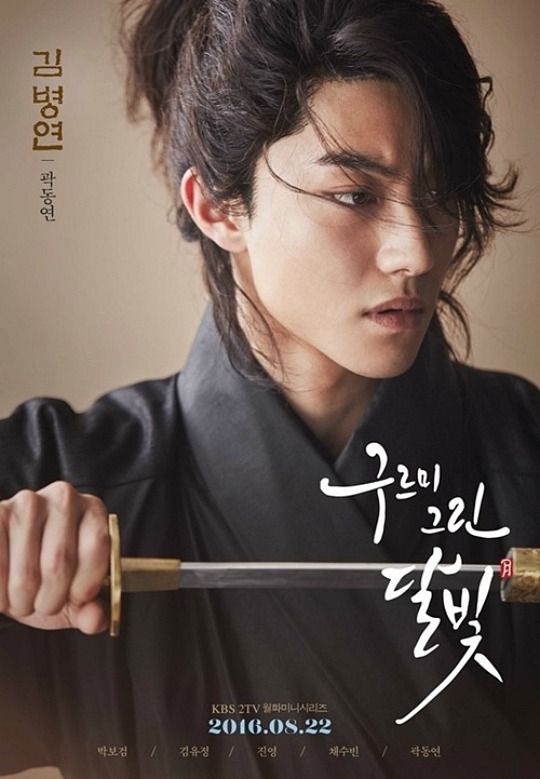 darcyM is inspired by Kwak Dong-yeon's swordsman character in "Bold, faithful, and devilish for Moonlight Drawn By Clouds." She writes in comment #17:
A Limerick In Which I Lament My Old Age

There once was a hot, broody soldier,
Who melted all hearts with his smoulder.
His hair was so fine,
His jawline, sublime.
If only he were slightly older.
Feifei starts a twisted convo in "Police Unit 38: Episode 15" comment #1.1:
Soo many players with different agendas within one con. MIND EXPLOSION.

And there are more twists in this episode, than there are players in this drama. Which is a lot.
Pple are sleeping on Bring it on ghost… replies:
There are more twists in this episode, than there are episode in this drama.
PU38 I will miss you:
To be fair, it felt as if there are more twists in this episode, than there are twists in the entire drama. And we had multiple per episodes.
Nerd, Pervert, and Proud:
My contribution: There are more twists in this episode than there are explicit scenes in HBO.
Granny chimes in:
There are more twists in this episode than there are episodes in sageuk.
blackpink has a sad one:
There are more twists in this episode than there tears I shredded when I learned my "oppas" were going to the army this year. Farewell 1987 ers.
Valencia:
There are more twists in this episode than there are Noble Idiots in dramaland. Does that count?
lurker:
There are more twists in this episode, than there are flower boys in Scarlet Heart. (Yes, promo for Junki.)
ObsessedMuch:
There are more twists in this episode than the number of times we have mentioned on Dramabeans how HAWWWT Seo In Guk is!
To which blnmom replies:
That is mathematically impossible.
(Visit the original thread for more twists!)
In "Lee Je-hoon, Shin Mina confirmed for Tomorrow With You" comment #2, ys asks:
The leads are married? So no romancing, no longing glances, drunken piggyback rides, accidental liplocks, saving from oncoming car/bicycle/horse/runner? Will still watch because I love both and it's tvn, but, bummer.
canxi explains:
I think there will be those things. It was a marriage of convenience for Time-Traveler according to the last post. Then he sees how his time-traveling affects his wife and starts to fall for her. It's reverse dating, lmao.
Peach:
Marriage, not dating? *heh*
the-basketcase asks in "Bring It On, Ghost: Episode 10" comment #28:
LOL. Why does every break up, Noble Idiocy Act happen on an important day (ie. Bong Pal's B-DAY)??!! It's always sooooo conveniently someone's birthday, graduation, anniversary, etc

Can't it just like be a normal Wednesday when your ghost girlfriend breaks your heart?

Talk about adding k-drama salt to the my emotional wound.
JesO writes in "W–Two Worlds: Episode 7" comment #4.2.1:
Should I have liked the plaid suit on him?
Logically and objectively, no.
Did I like it?
Yes!
( For me, the real mystery of W.)
aceyyy:
It's a portable picnic blanket. When you need it -as a picnic blanket-, you take it off, of course.
In the same post, Sweet&Sour writes (#27):
This episode was awesome! However I wouldn't say that YJ "created" KC, I see that world thrown around easily and I feel that it is being misused. I think a more accurate word would be that YJ dreamed up KC's initial character/looks. Basically what I'm trying to say is that neither YJ nor her father "created KC" because the word create specifically implies the ability to give life to something, or to bring something to life. You don't see people saying that a carpenter is "creating" a table, he is making a table. YJ's father was writing a webtoon, but somehow that webtoon came to life and started writing itself, most probably because KC himself came to life and developed freewill/agency and will power.
erratic has an admission in "Eccentrics and noona-lovers for cheery romance Fantastic" comment #3:
Oh, Ji Soo. You had me since you had your nuts cracked while pole-vaulting in Page Turner.
XD
blnmom:
OK, now I need to watch Page Turner.
rhia talks about what's special in "Age of Youth: Episode 6" comment 18.1.1:
I love the fact that we know all of the points of view but we also have an understanding of how each character feels. This is the very reason why I love the drama, it's universality. At least all of us have identified with at least one of the characters, and with at least one of the perspectives in each of the situations that unfold. This is also the reason why I love slice of life so much. Just. So much love.

(Ah I love this so much I have to go hug my stuffed shark and nuzzle its nose.)
While Chandler shares something for those who are looking (#12):
I love the OST too. I just found a youtube playlist with a bunch of the songs.

One song I found that isn't included:
https://www.youtube.com/watch?v=V674Hzpmjjo&index=5&list=PLquoqgFdS2wYiuTxw0C9bsvqOG563Q-wh
Nadia asks about a common dramaland frustration in "Friends turn to rivals in politics and love in Moonlight Drawn By Clouds" comment #8:
Why does there always have to be a love triangle. With all the men and women in the world (drama), why do they have to like the same one. Maybe that's why they are drama.
Thanks to all the beanies who keep the beanut gallery a fun, insightful place to hang out in. And for those who haven't read it yet, please take time to read the Dramabeans Commenting Policy.
RELATED POSTS
Tags: Beans of Wisdom